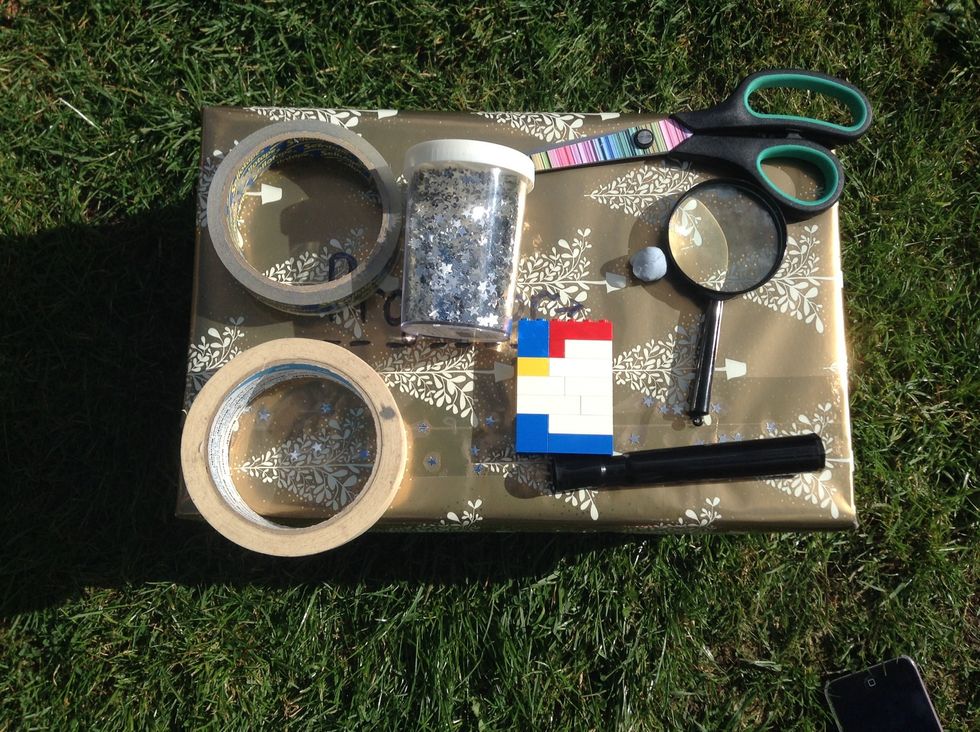 You will need: some masking tape, normal tape a permanent marker, a magnifying glass, some blutac, some decorations(optional), a cardboard box, some lego, some scissors, and some wrapping paper option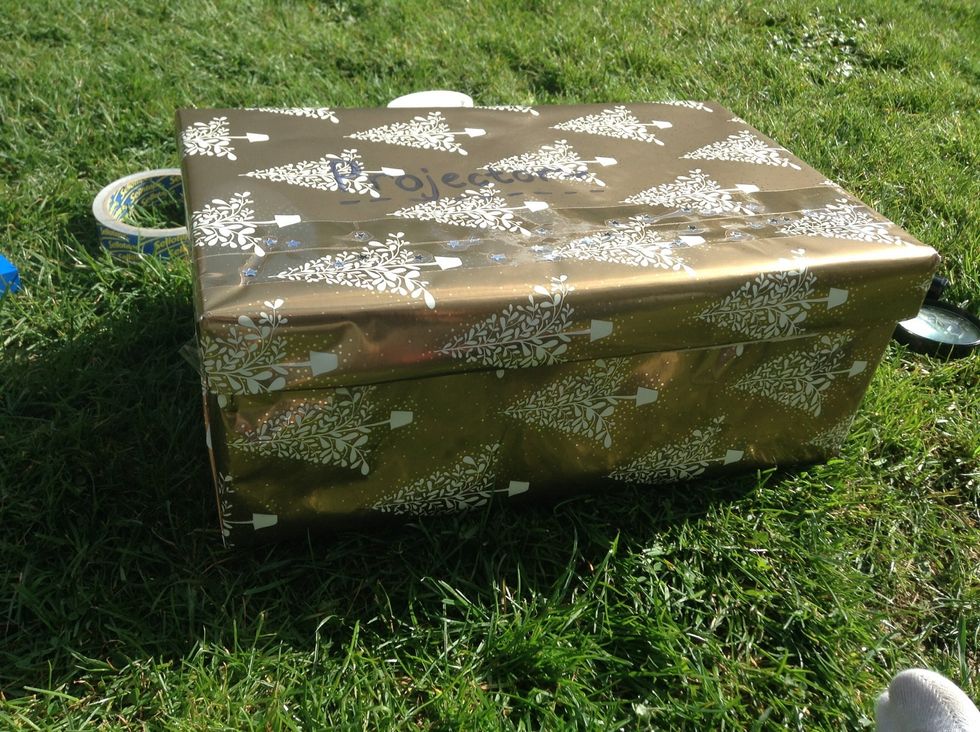 I have already wrapped my box, but remember to wrap the lid and the box seperately. If you don't want to wrap it then make sure any gaps or holes are covered up with masking tape.i decorated mine.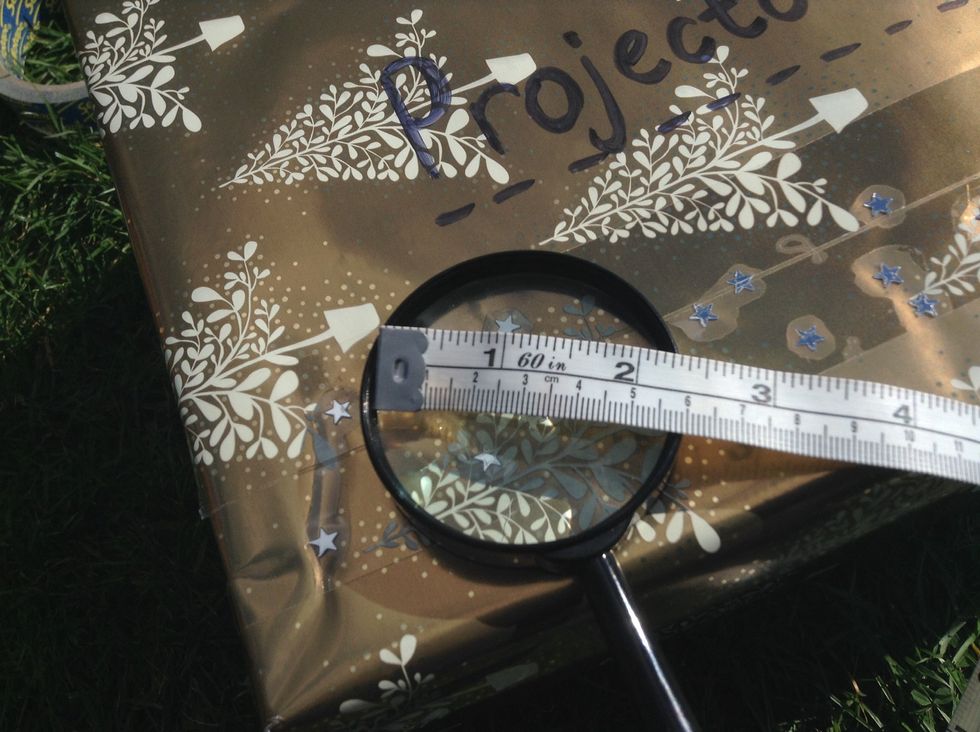 Measure your magnifying glass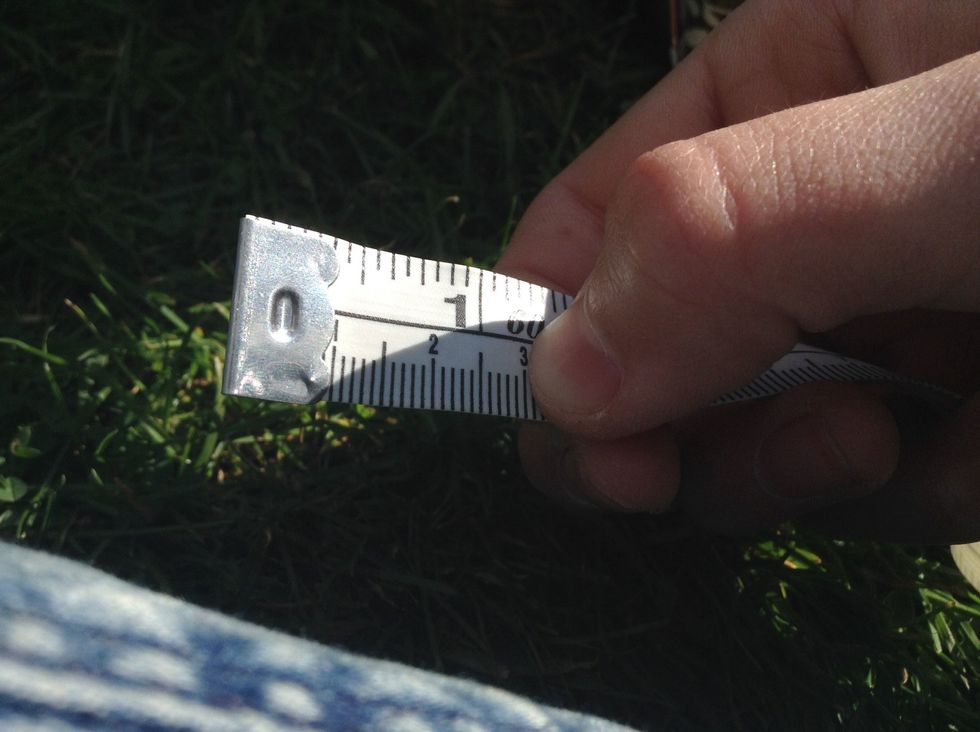 Halve the measurement
Mark the centre of one side of the box, where you want your magnifying glass to be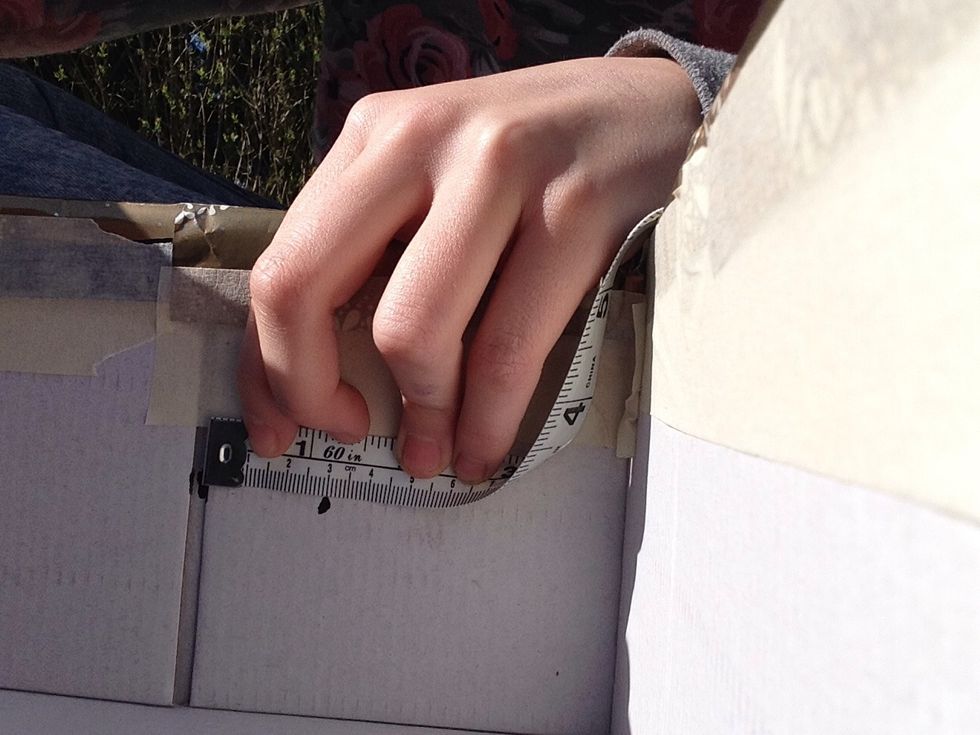 Draw a dot to the left of your centre, using the measurement you just halved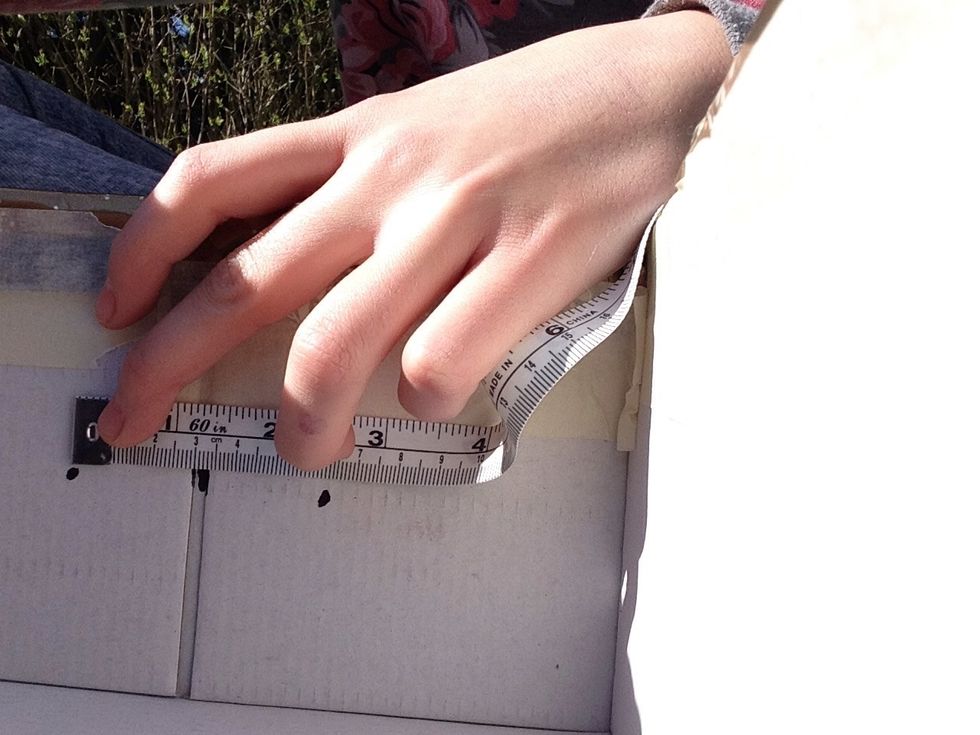 And the right
And the top
And the bottom
the pot of stars i used to decorate is the same measurement as my magnifying glass, so I can draw around that. You could either find something the same size, use a compass, or draw by hand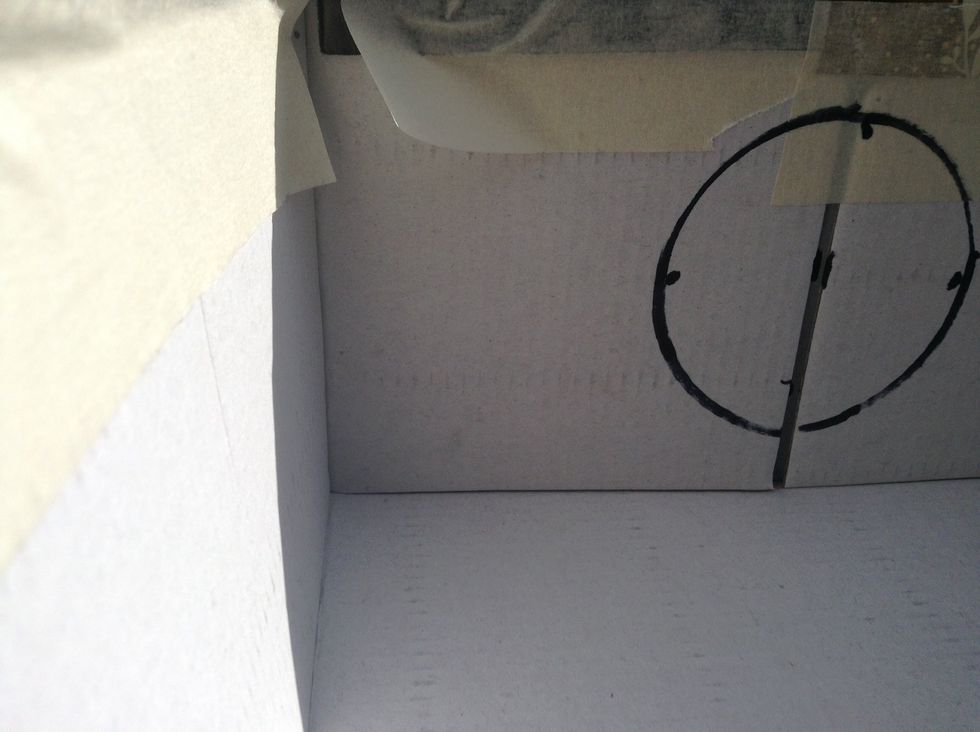 Draw the circle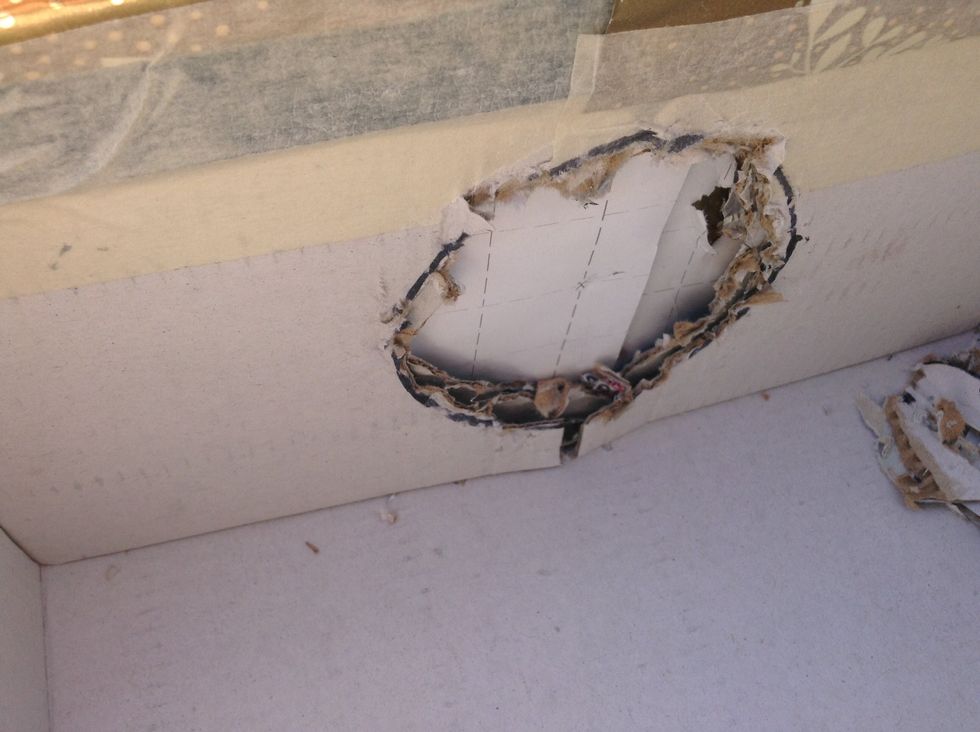 Cut it out from the inside if you're using wrapping paper, if not then just cut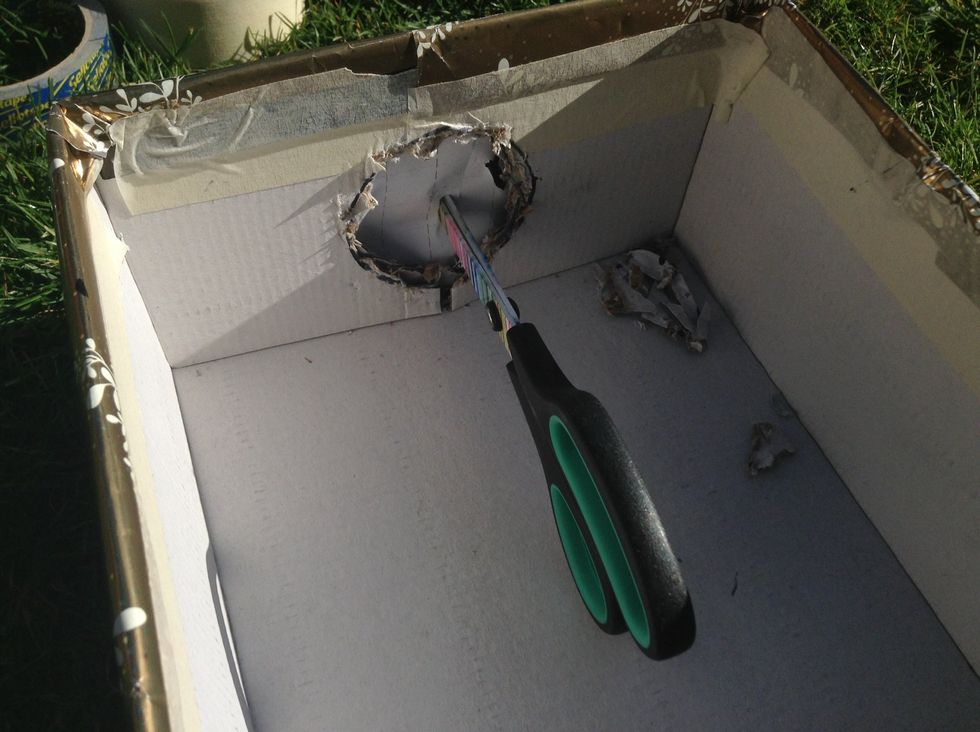 Poke a hole through the wrapping paper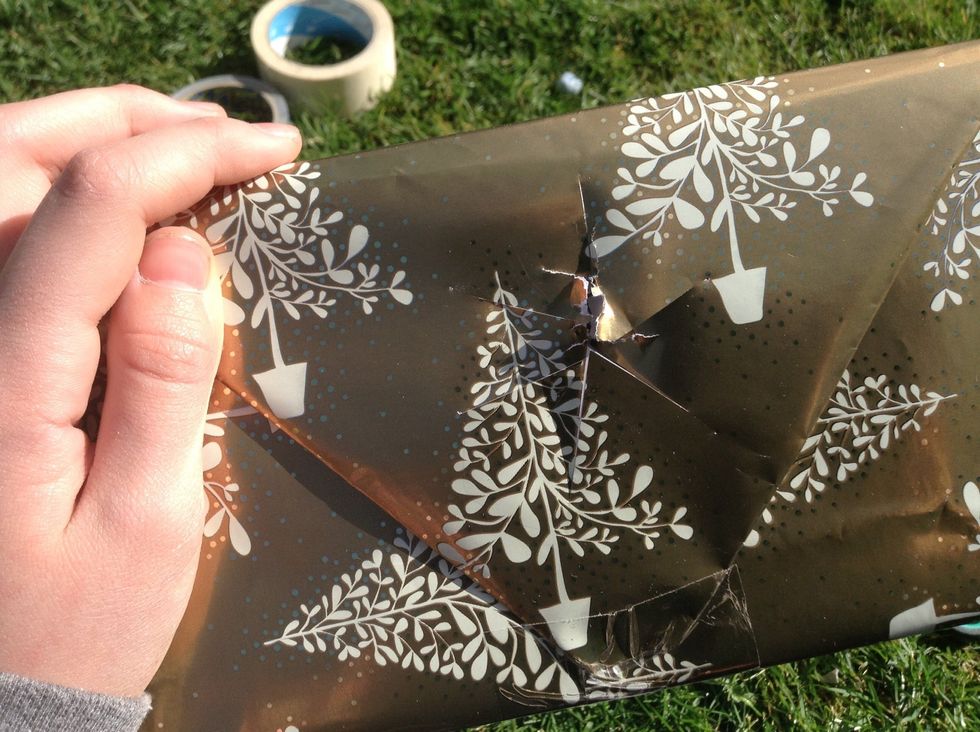 Make cuts to the edge like this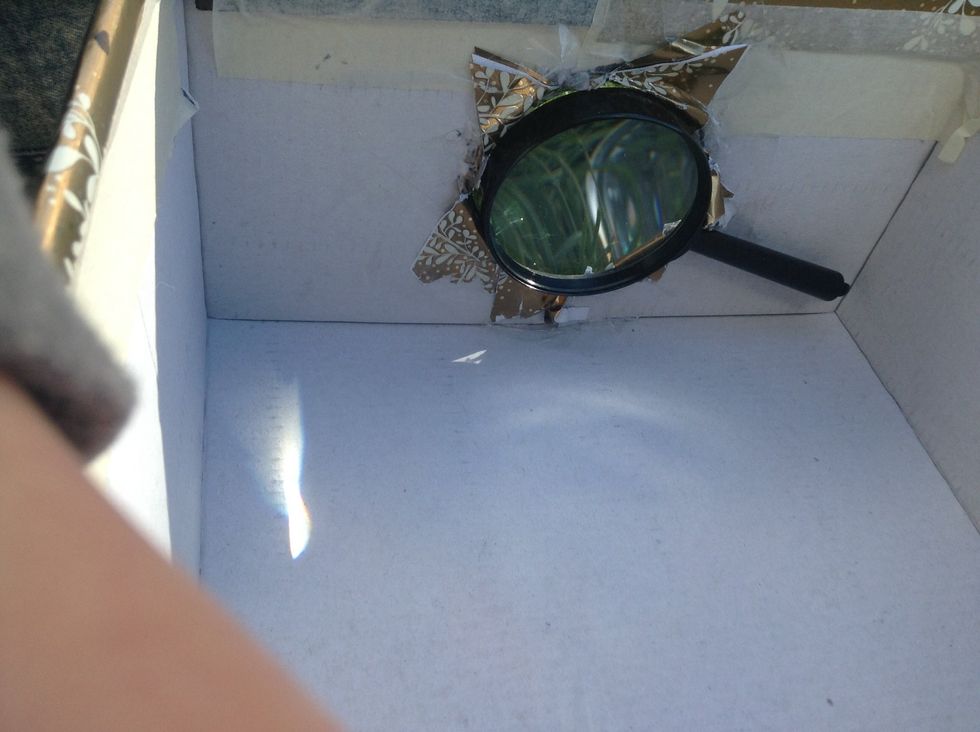 Slot your magnifying glass in, you can adjust if it doesn't fit. Stick the wrapping paper to the box as shown
...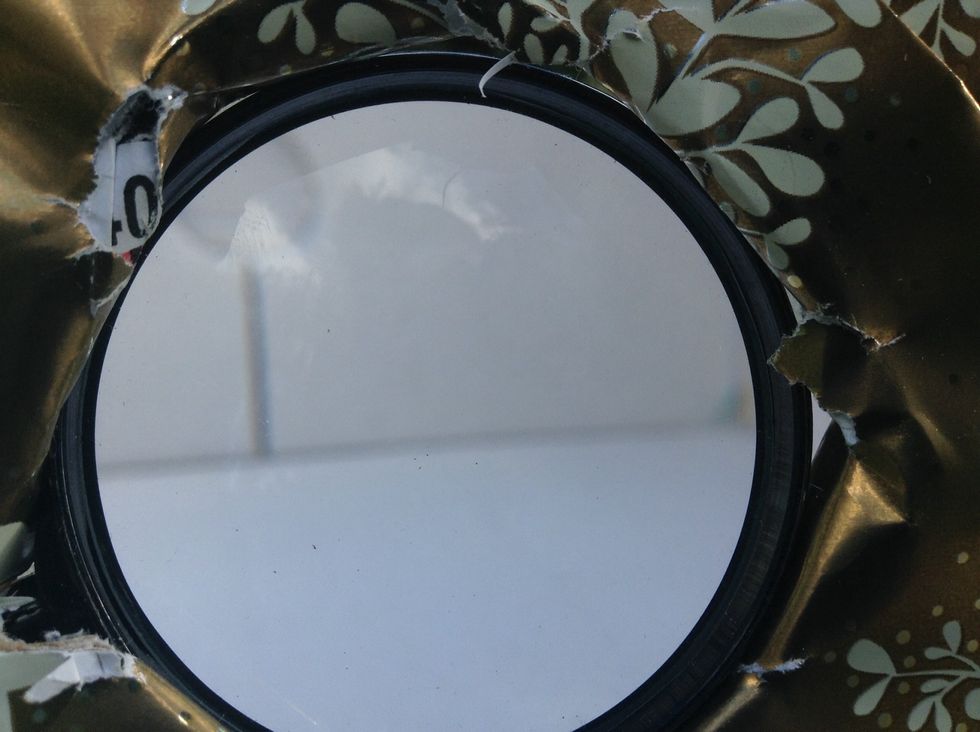 Use lots of tape to hold in place on the inside
Measure the width of the inside of your box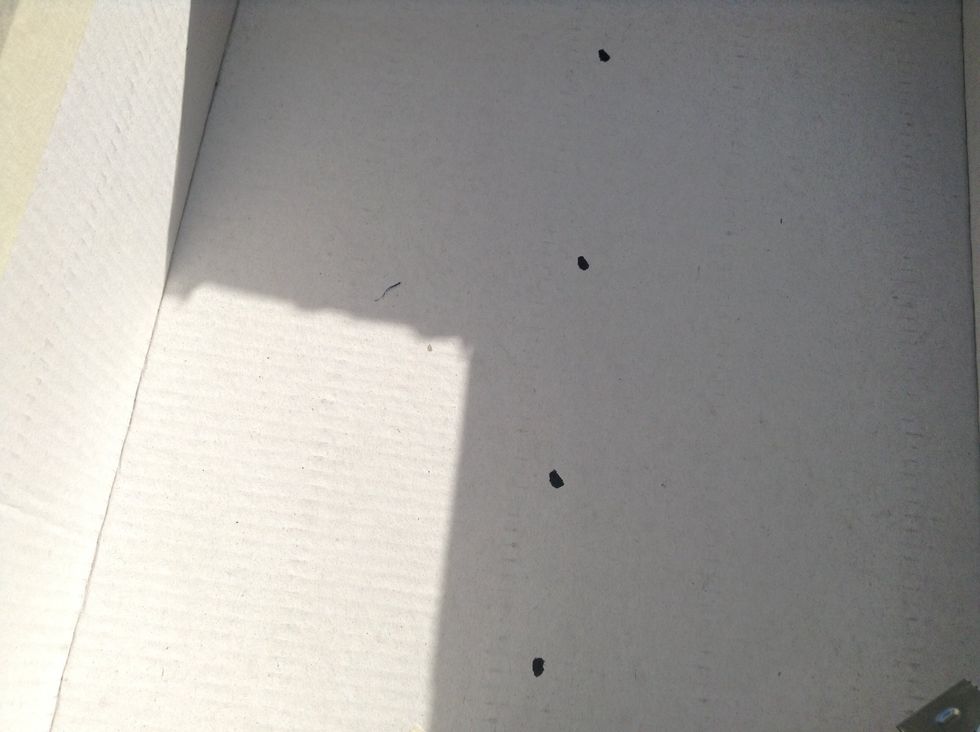 And divide by two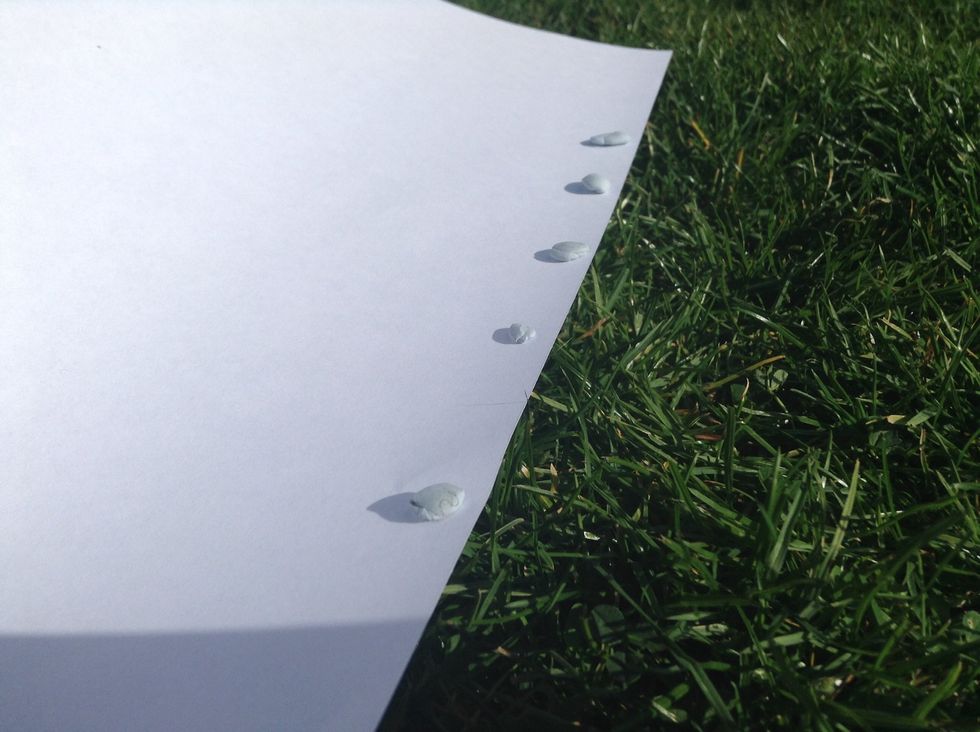 Find something straight (i.e. A ruler but I can't find one) i used a piece of paper instead and blutaced it so it won't slip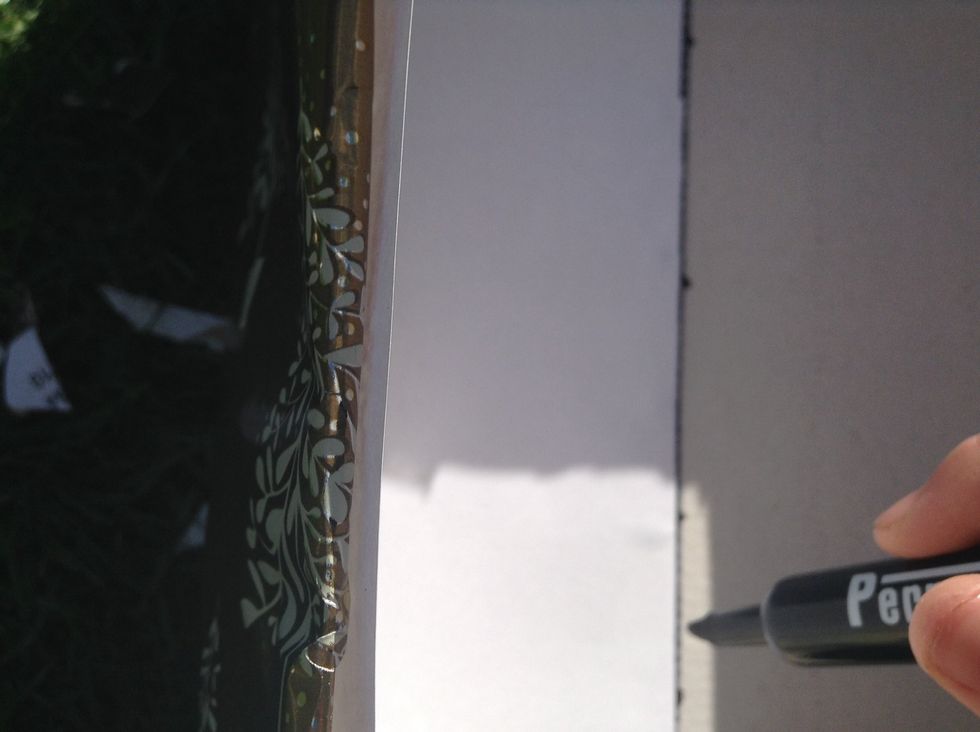 Draw along the dots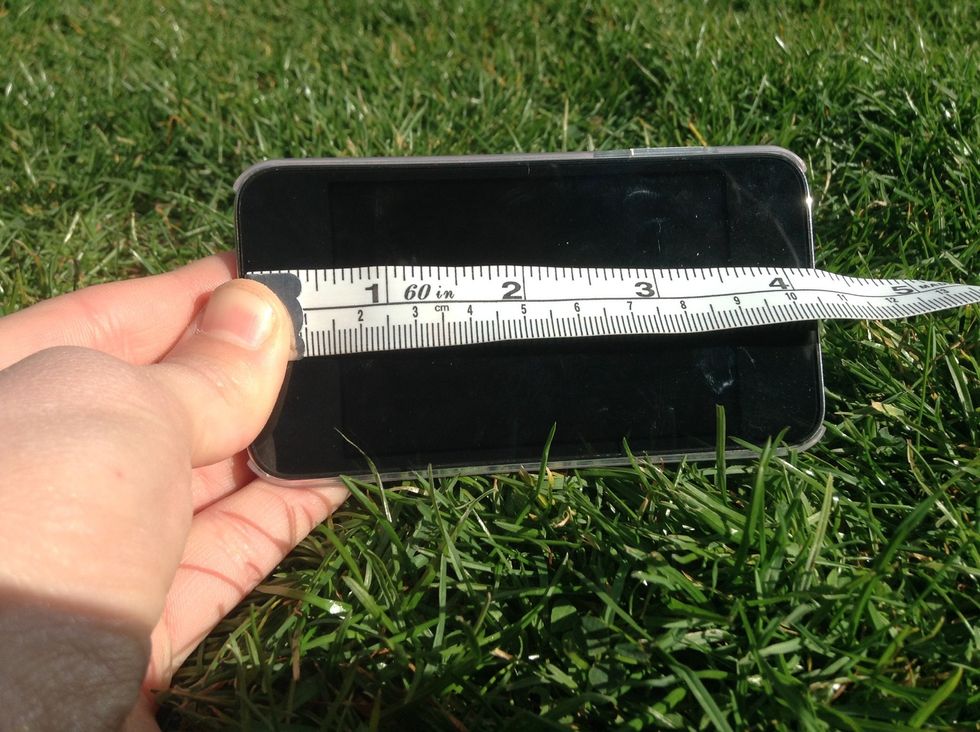 Measure your device, it's meant for an iPod touch/iPhone but. I have made it work with an iPad mini and pretty much any phone will work. Halve the measurement.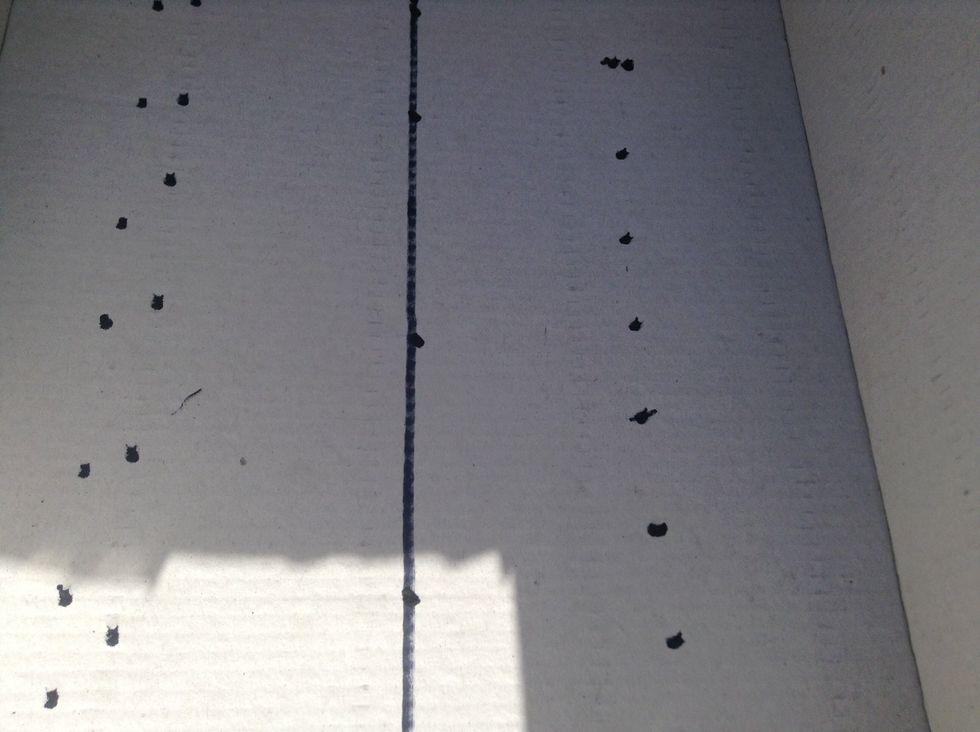 On either side using the halved measurement from your device, draw dots down either side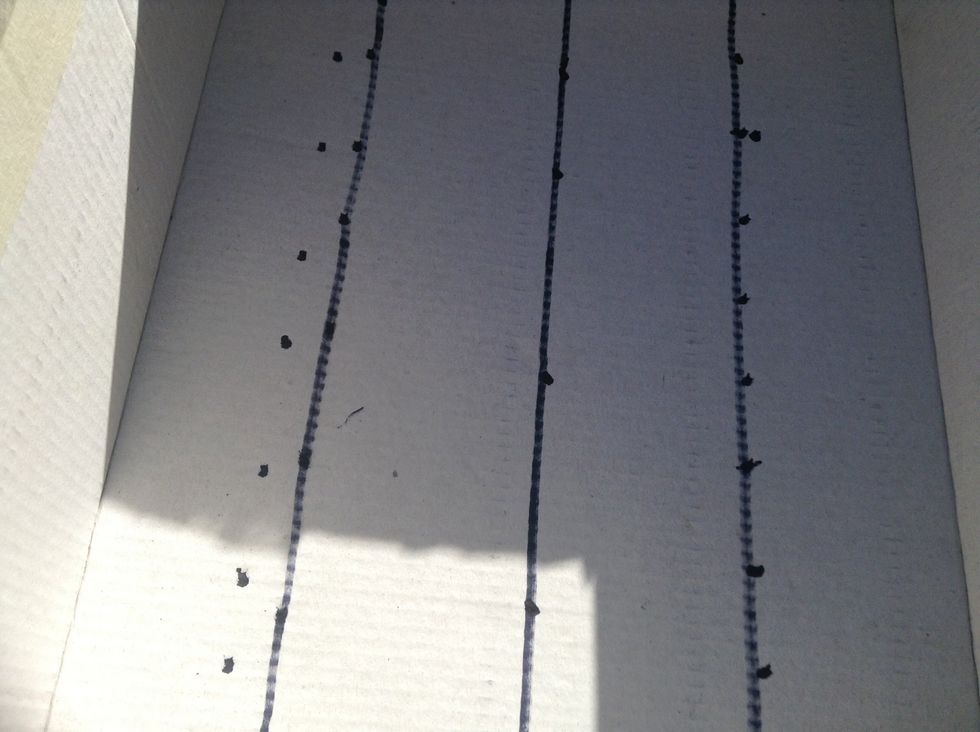 And using the paper, join up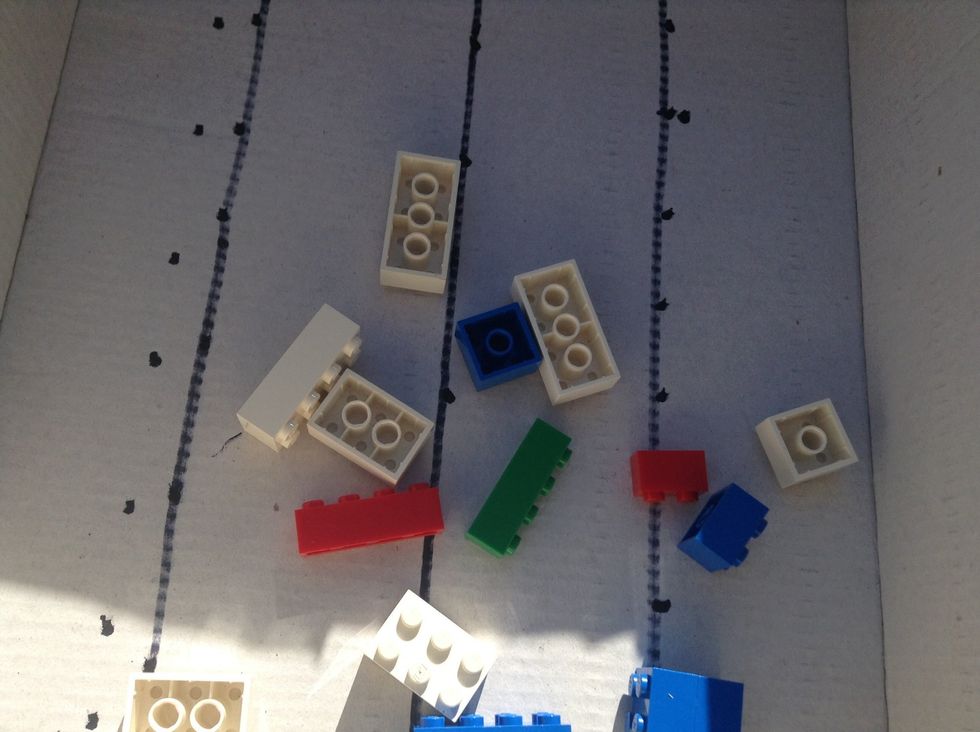 Get your lego, for this you can use pretty much anything:wire, paper, card anything that will hold your device in place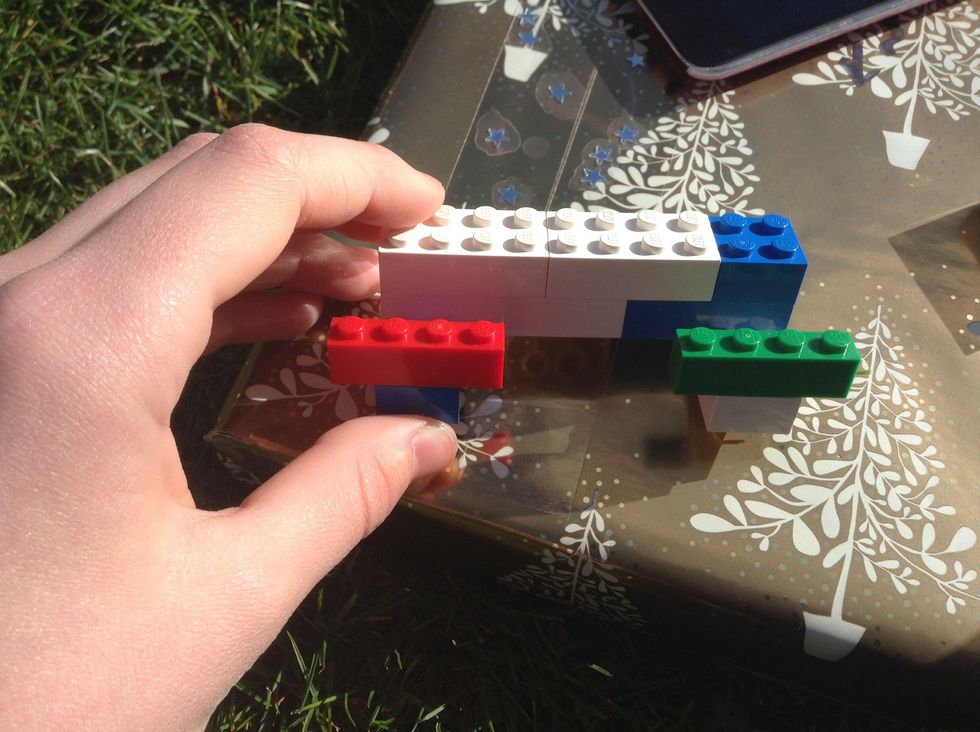 I built this
And used the blutac so it won't slip
Put into the box so that the lines match up with the edges of your box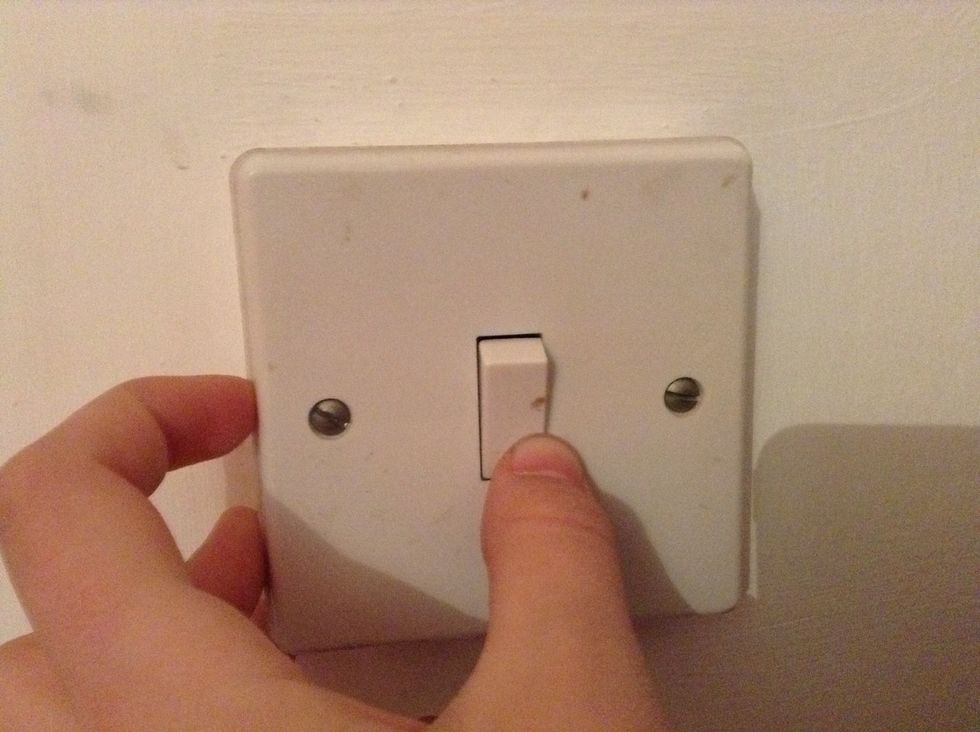 Go into a dark (as dark as you can get) room
Shift the stand and device up and down these lines until it focuses and then blutac down your stand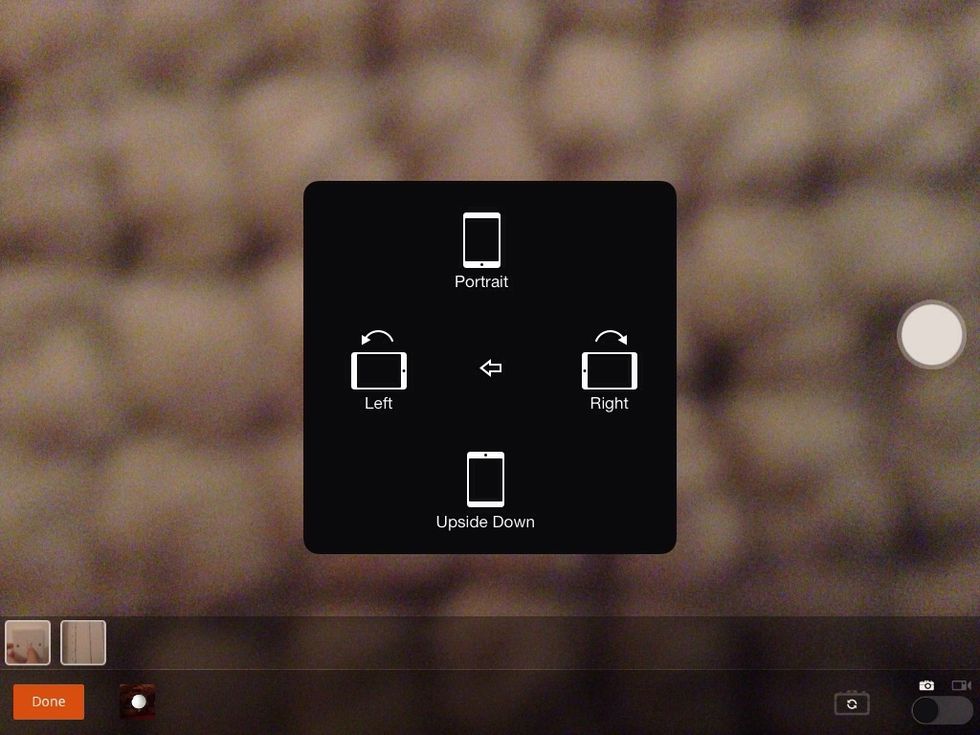 (On apple) go to settings>general>accessibility>assistive touch (on) and then click on the dot that comes up on your screen and go to device>rotate screen>right (it will project upside-down)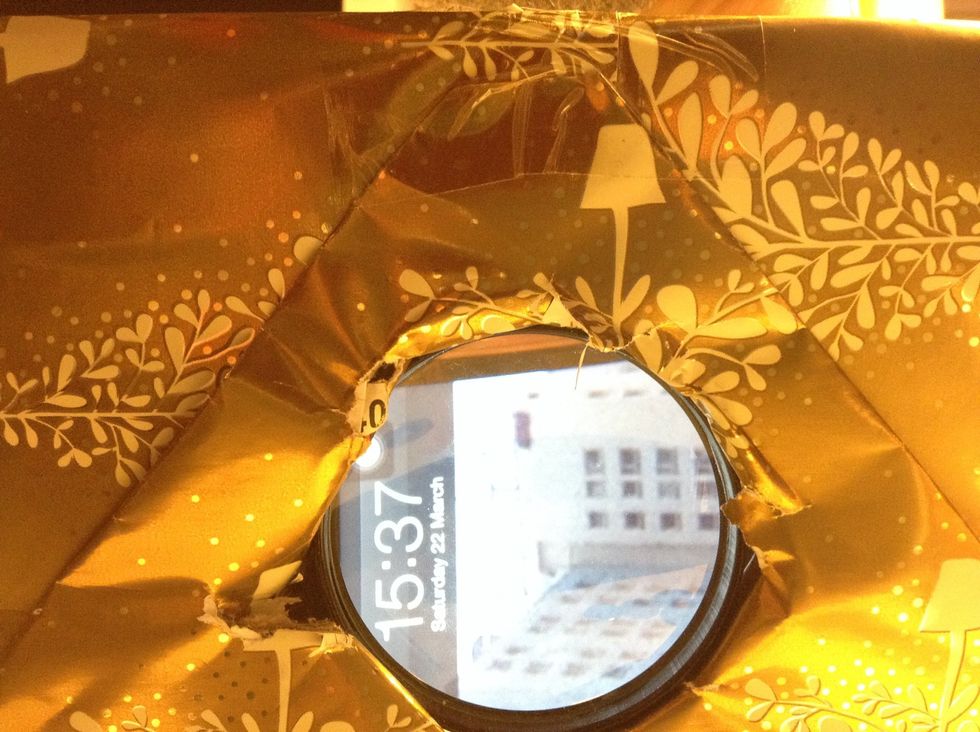 Turn the brightness right up to make it easier to see!
The creator of this guide has not included tools