Made with Simple Stories Homespun Collection
15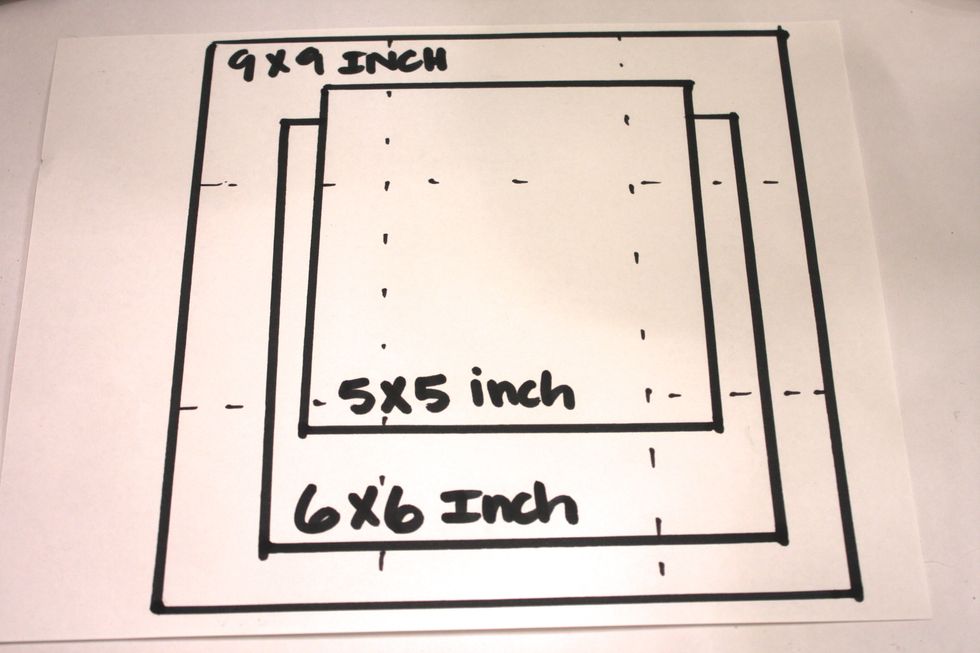 Cut 3 sheets of Simple Stories Homespun 12x12 into 1-9x9, 1-6x6, and 1-5x5. You can actually make your box any size just make the two larger sheets divisible by 3.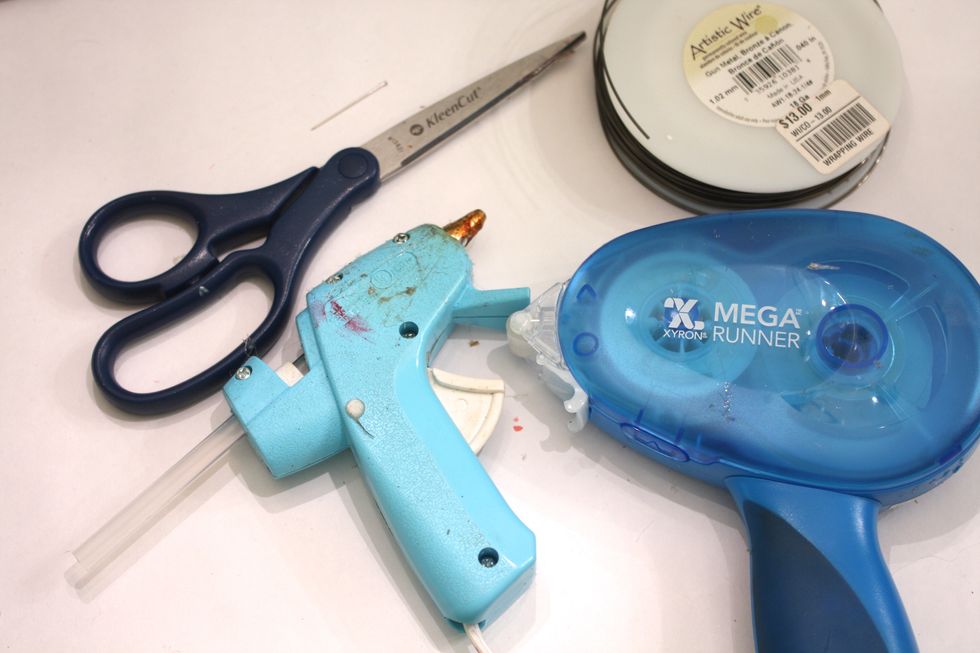 You will also need- Xyron tape runner, hot glue gun, wire, scissors, a score board (optional) and a straight pin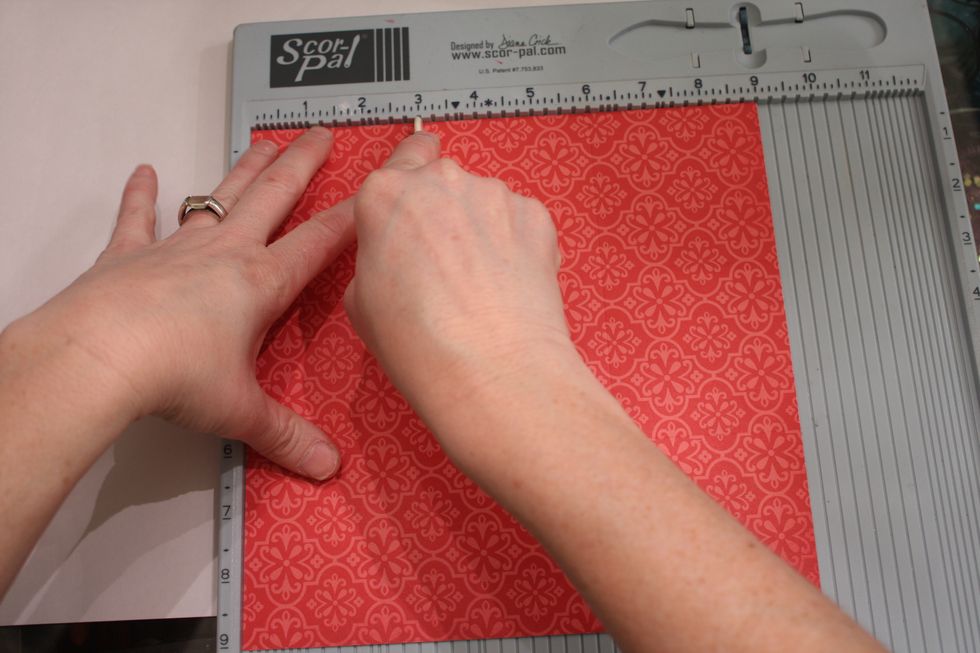 Score your largest sheet at 3 inches. Flip and score at 3 inches again-creating 9 squares. You can just measure and fold if you don't have a scor-pal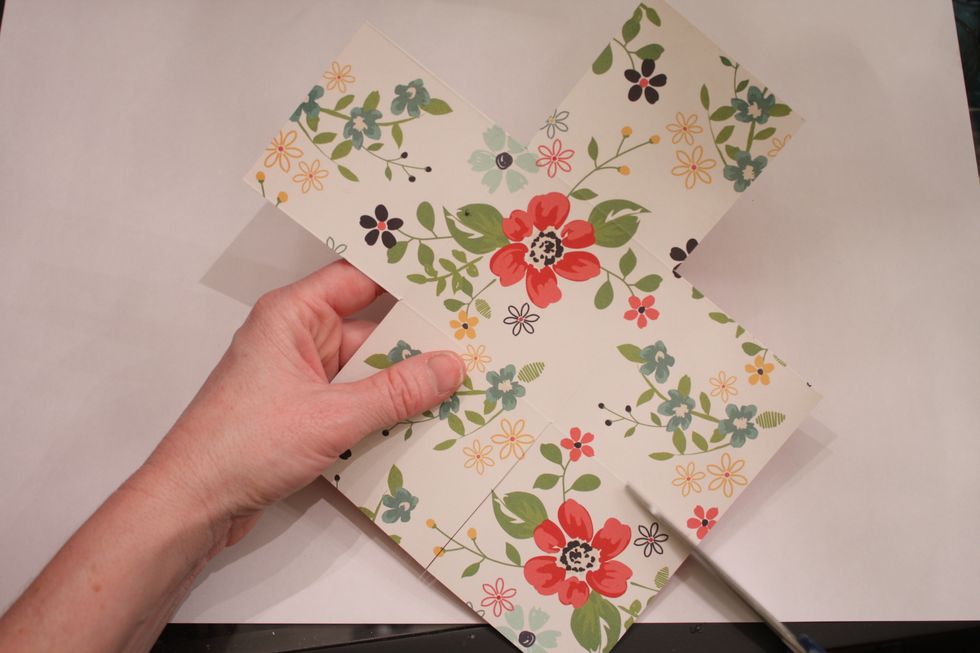 Snip out the 4 outside squares as shown and then fold in edges crisply
Now take your 6x6 piece. This is the center inside. You will score at 2 inch increments, cut and fold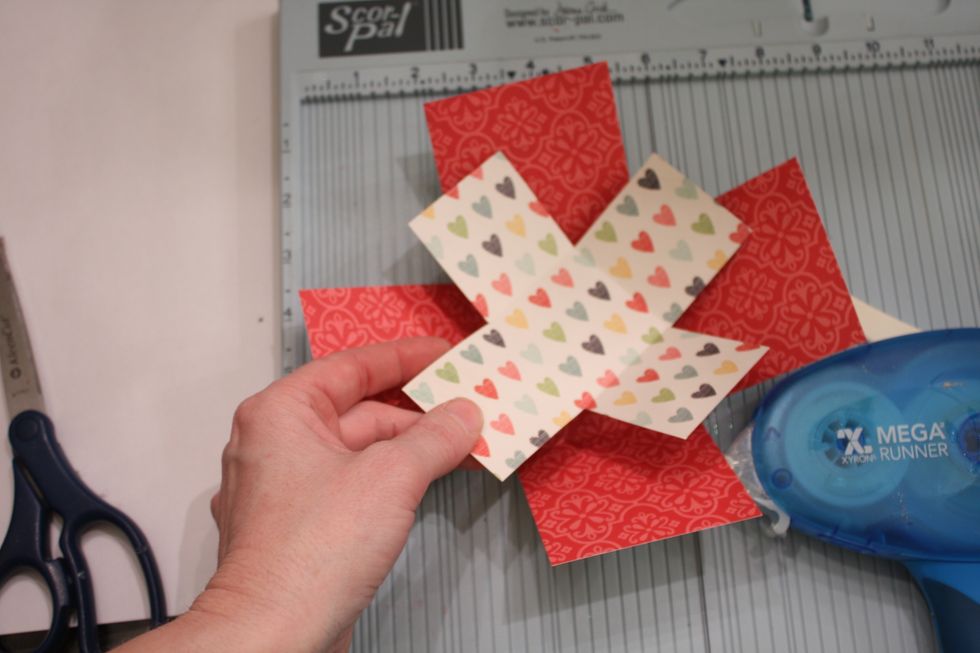 Now, with your tape runner attach the inside to the outer box, turning it at a diagonal angle. You can also line it up symmetrically if you like.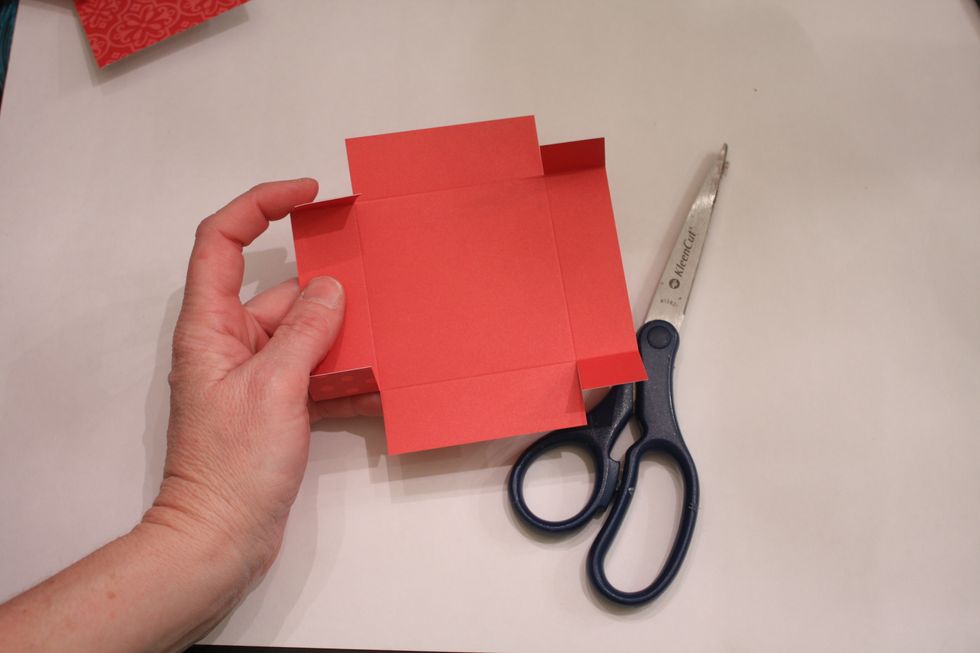 The 5x5 square will be the lid- simply score 1 inch in on all sides-then snip one line in at the four sides as shown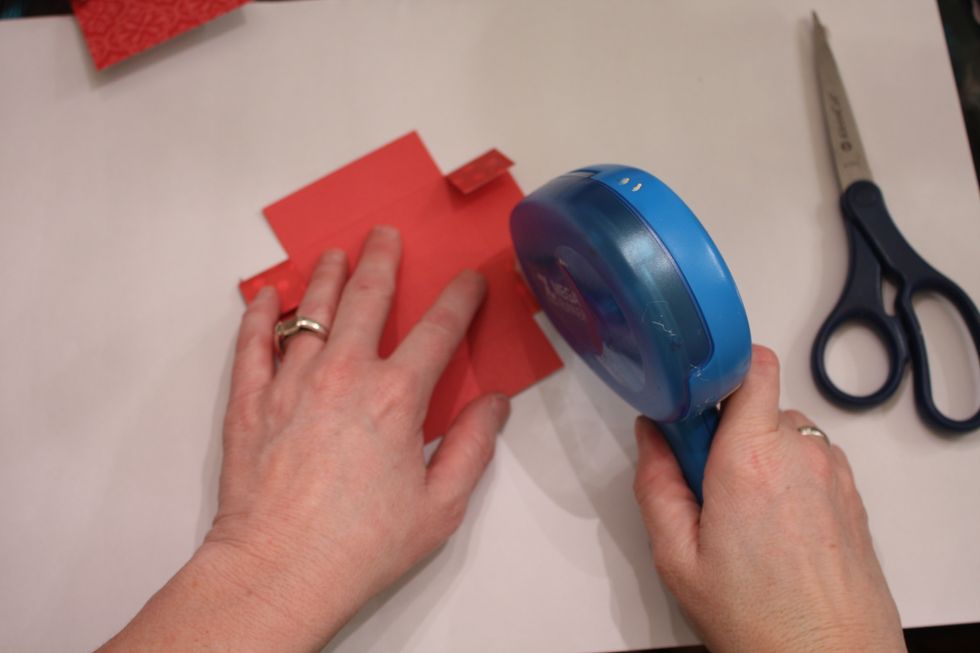 Add some more Xyron Tape runner to the inside tabs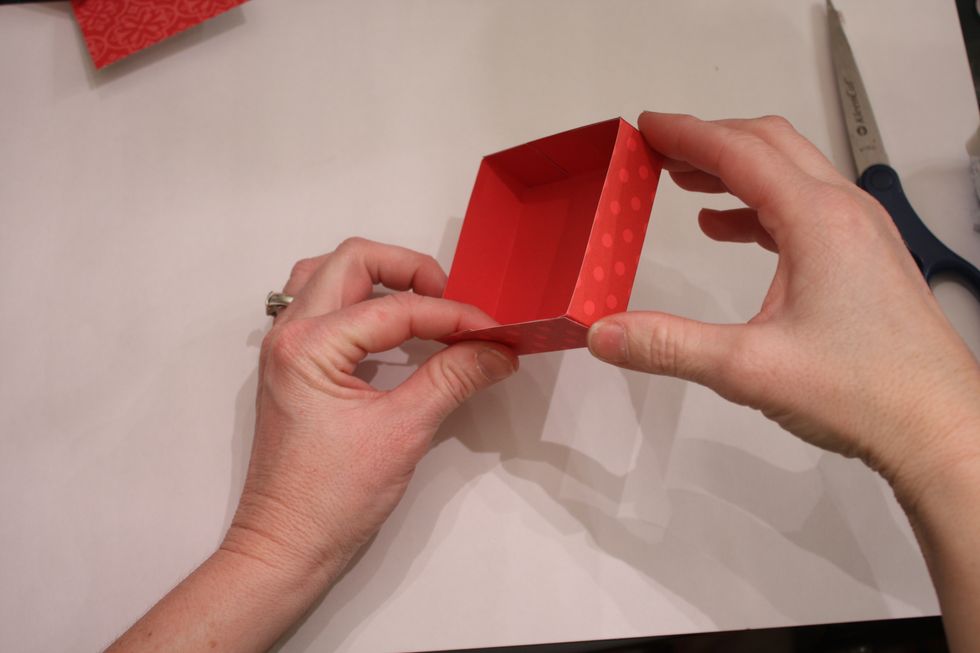 Fold in and press down, creating the lid. TIP! Make sure you are not attaching the the straight edge too tight, even make it a little wider-This will help the lid fit better over the outside box.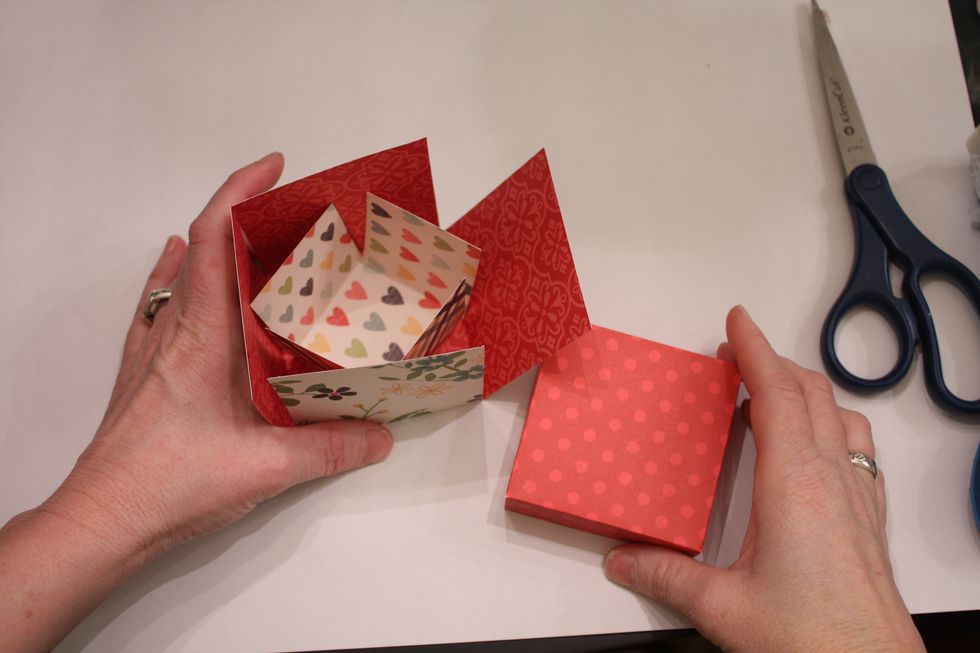 Fold up your edges and put on the lid to check your fit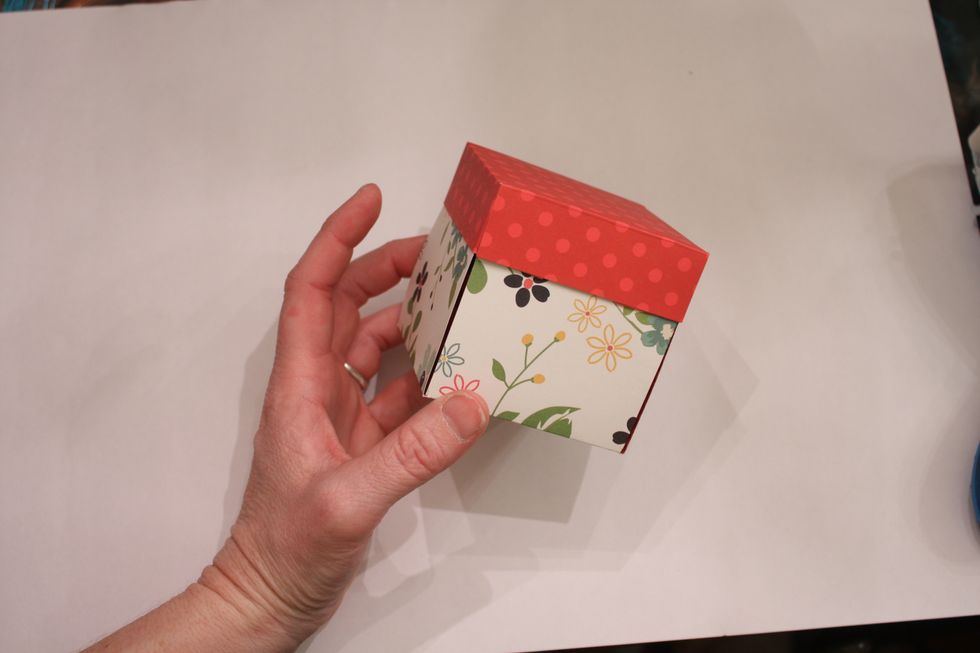 Voila! Now at this point you can go in any direction. Put some candies in it, a gift card, jewelry, anything! Or you can glitz it up...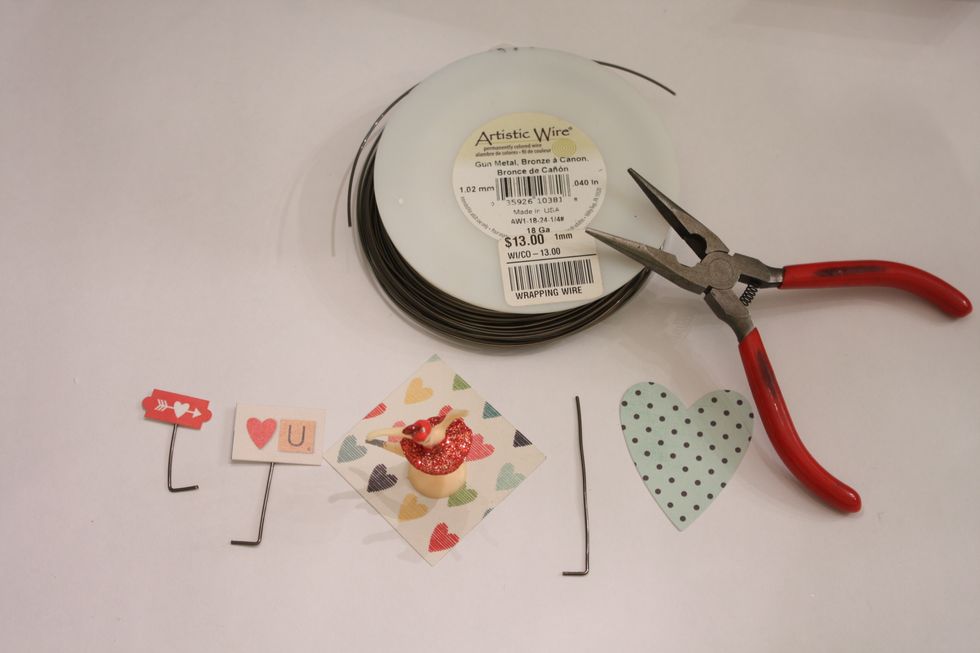 I selected some Simple Stories stickers and paper. And grabbed a cut out notch of paper from the inside box. Snip some wire and bend 1/4 inch at the bottom creating little "L"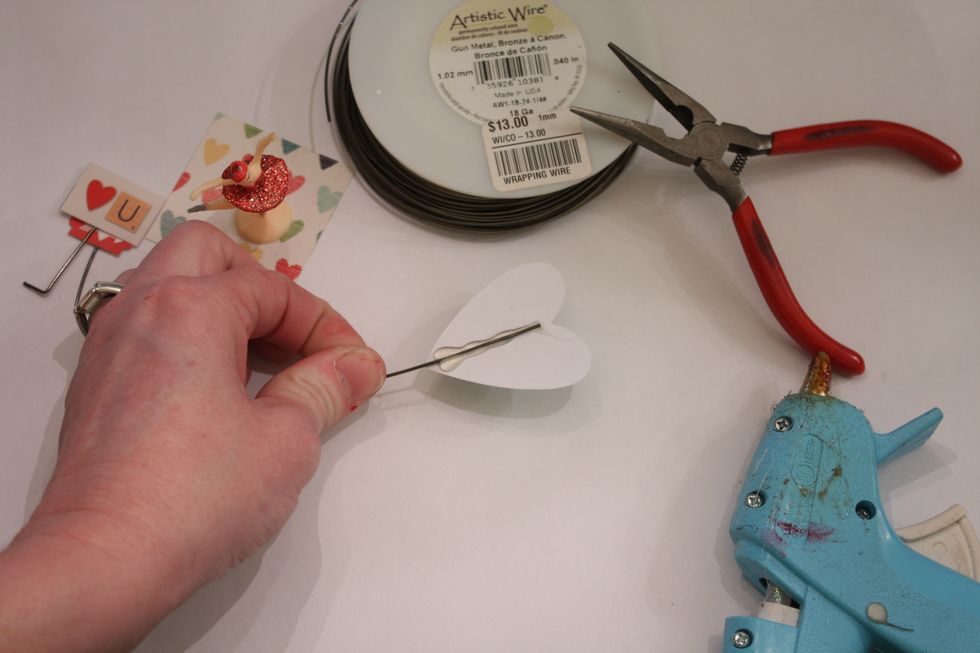 Attach the wire to the backs of your stickers or die cuts with hot glue and let cool. I used three wires, three different sized pieces and made them 3 different heights
Take the straight pin and make some holes where you want your stickers to pop out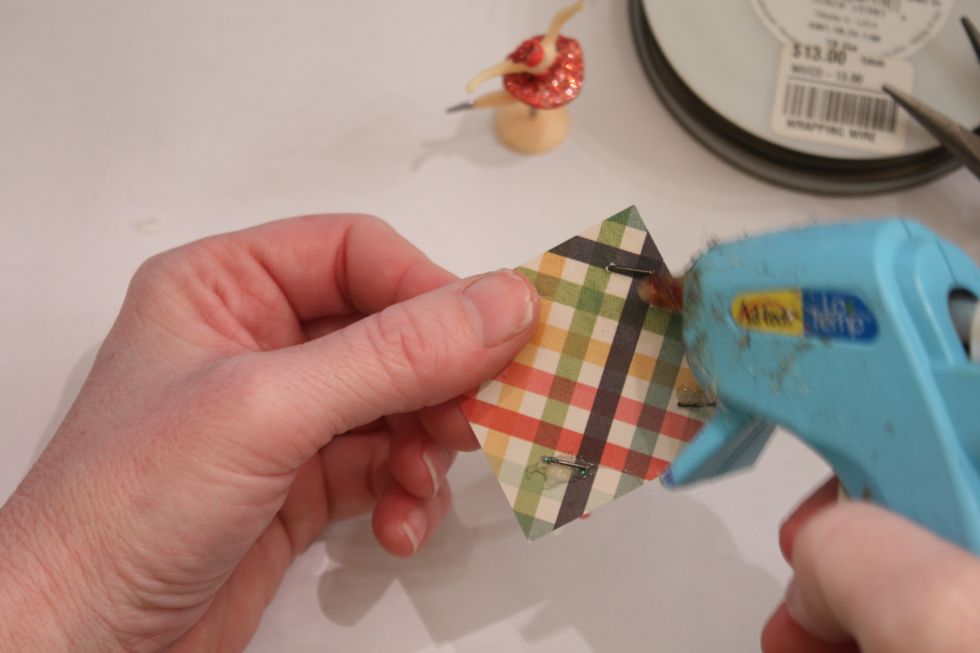 Put the little "L's" through the bottom of the holes you punched and hot glue them down. TIP: You can use the hot tip of your glue gun to smooth out and make glue as flat as possible.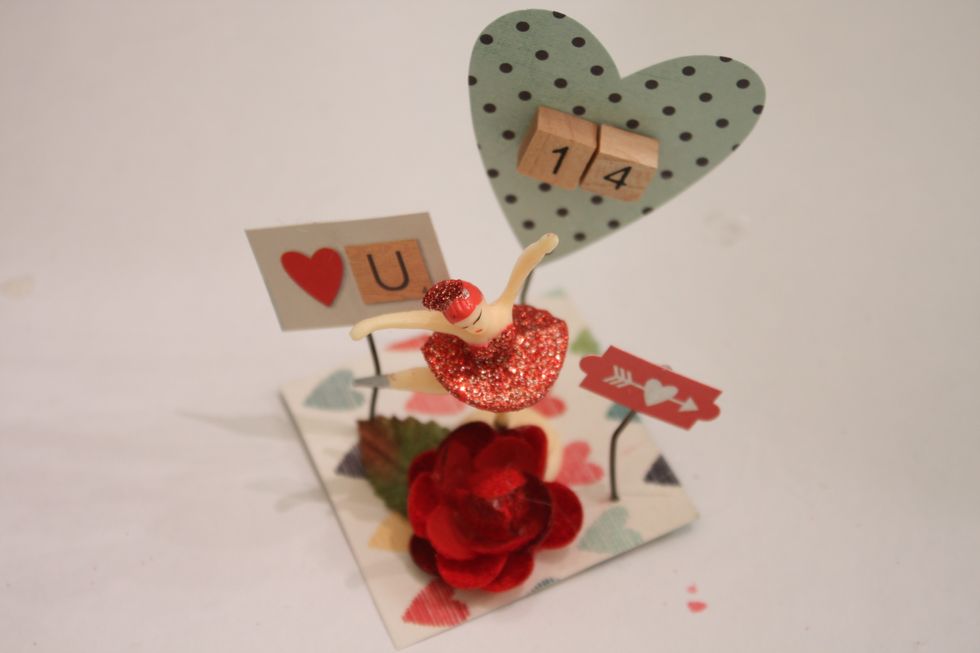 I added my focal piece- a Ballerina and a Petaloo Mixed Textured Blossom in red with my hot glue gun. I also added the little wood pieces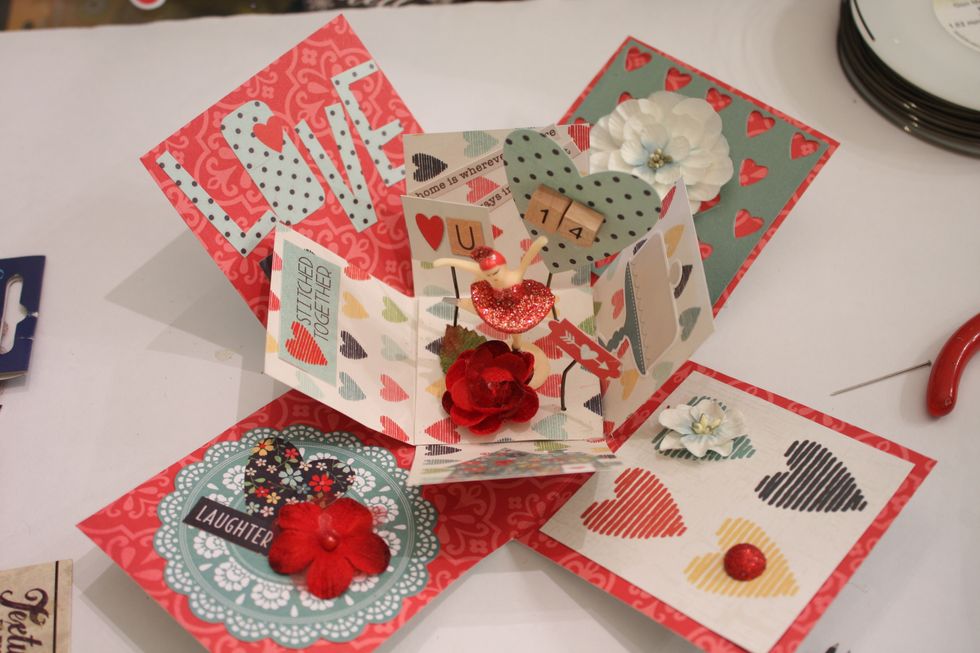 Then I just grabbed my Simple Stories Homespun stickers and went to town. Out a little something on each flap- but remember you have to close it so don't go too crazy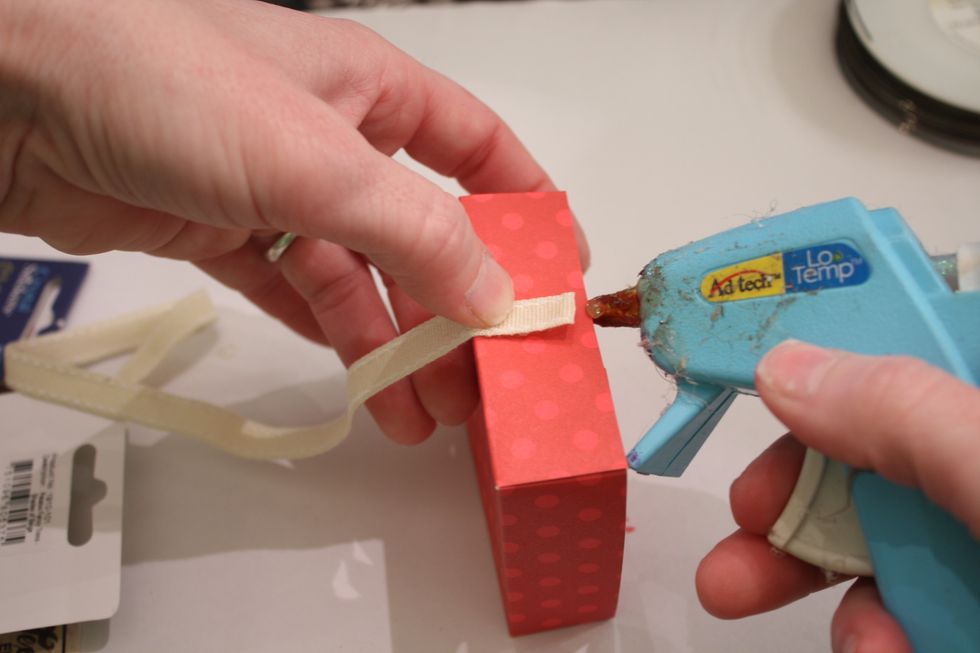 Now for the outside. I used Petaloo Fancy Trims in Beige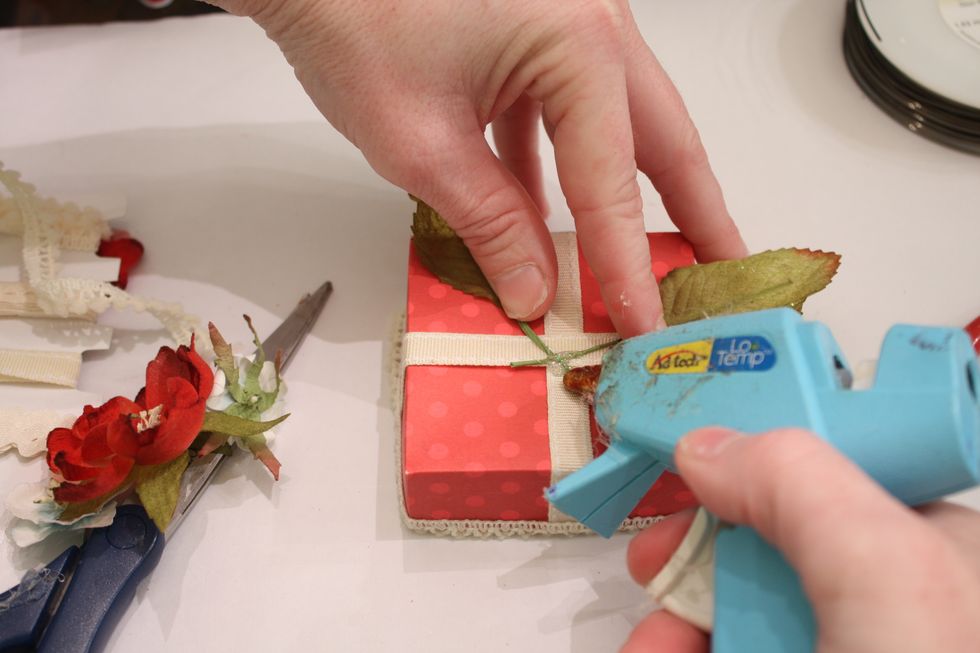 When building the flowers on top I like to glue down my leaves first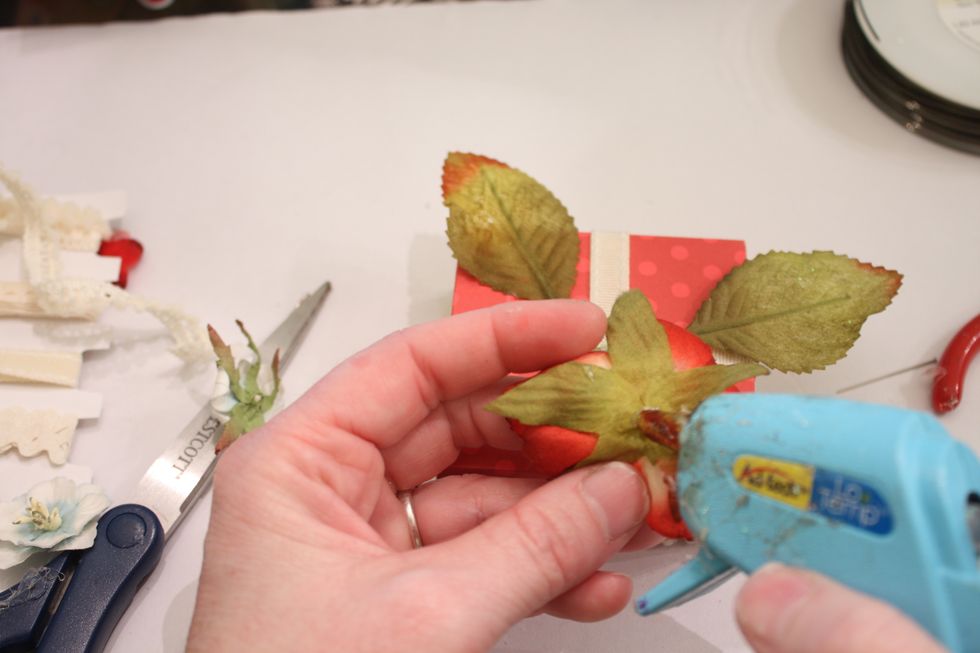 When I glue down my flowers I ONLY glue in the center. This way and slide other flowers and leaves in if needed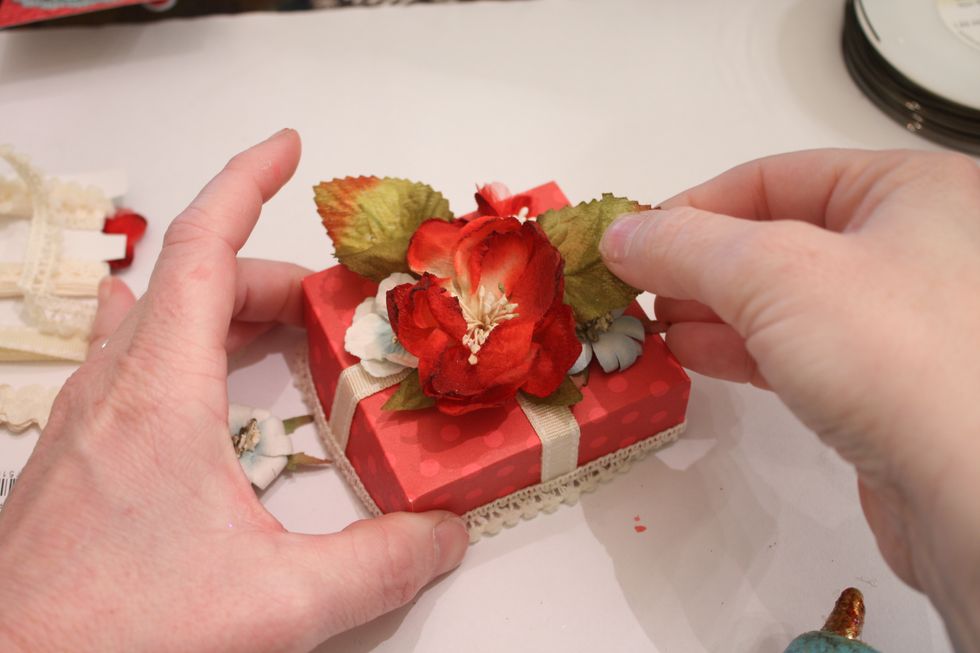 I added some Petallo Robin Egg Blue Mixed Blossoms to my Botanica Faux Dried Blossom. I then bent the wire in the leaves for dimension
I added some red twine from The Twinery. Just loop it around the focal flower
I punched out this little tag with a Fiskars punch, then added some Simple Stories Homespun Stickers and Die Cuts and tied it on with a little bow
Here are some close up shots...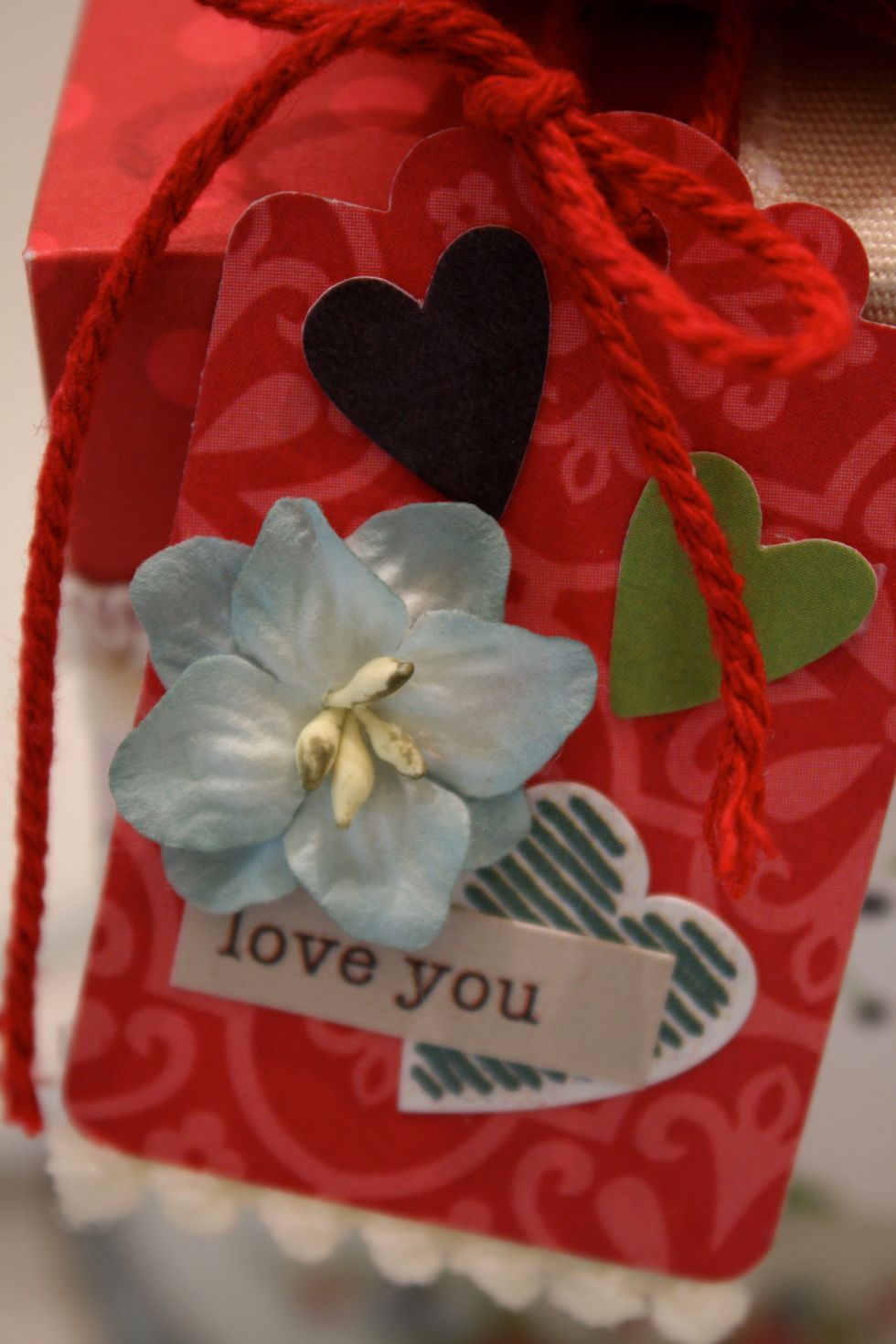 Tag detail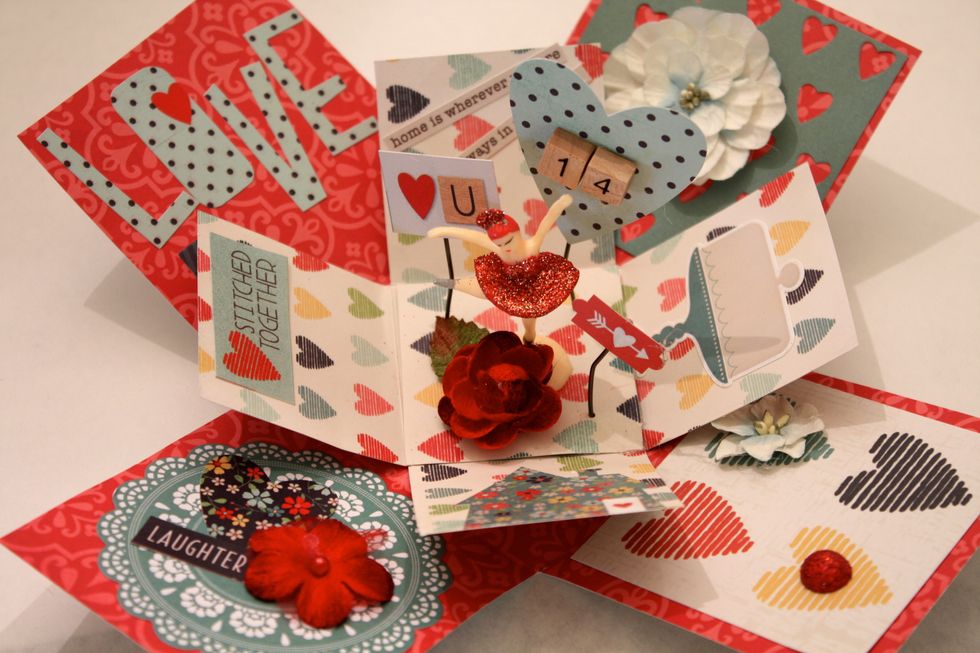 inside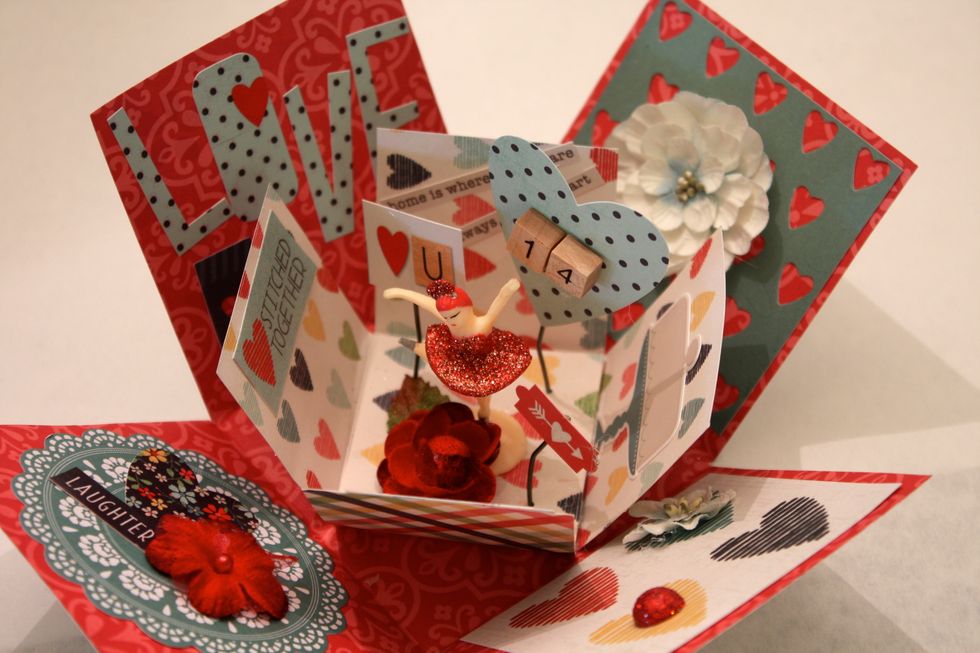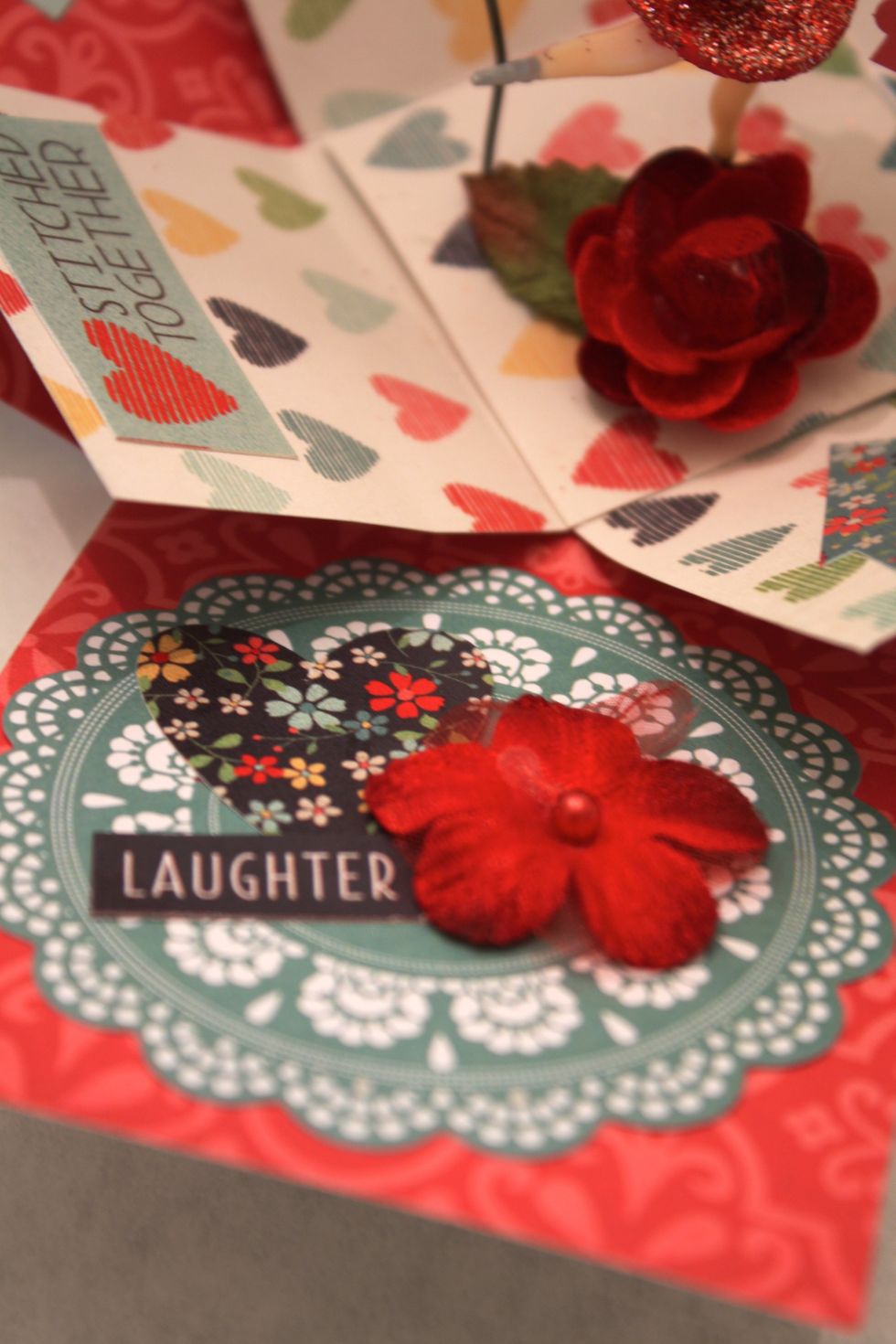 inner panels...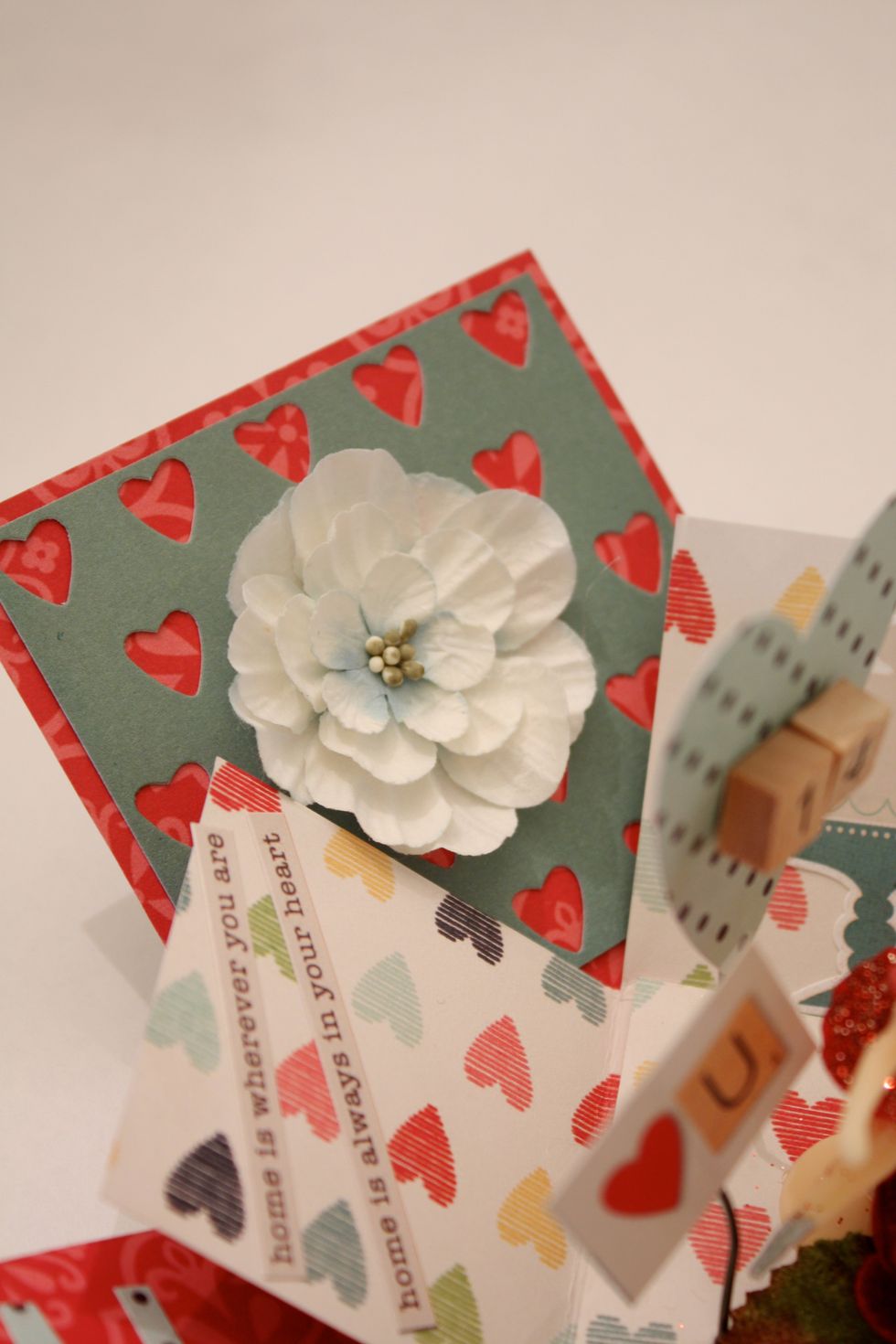 1.0 Petaloo Botanica Faux Dried Blooms Red
1.0 Petaloo Mixed Blossoms x8 Robin Egg Blue
1.0 Petaloo Textured Elements Red
1.0 Simple Stories Homespun Stickers and Alphas
Simple Stories Homespun Paper Collection