Fresh Pesto, Tomatoes, Mozzarella, Ricotta, and Parmesan. Pesto Recipe from http://www.epicurious.com/recipes/food/views/Basil-Pesto-13234?mbid=ipapp
2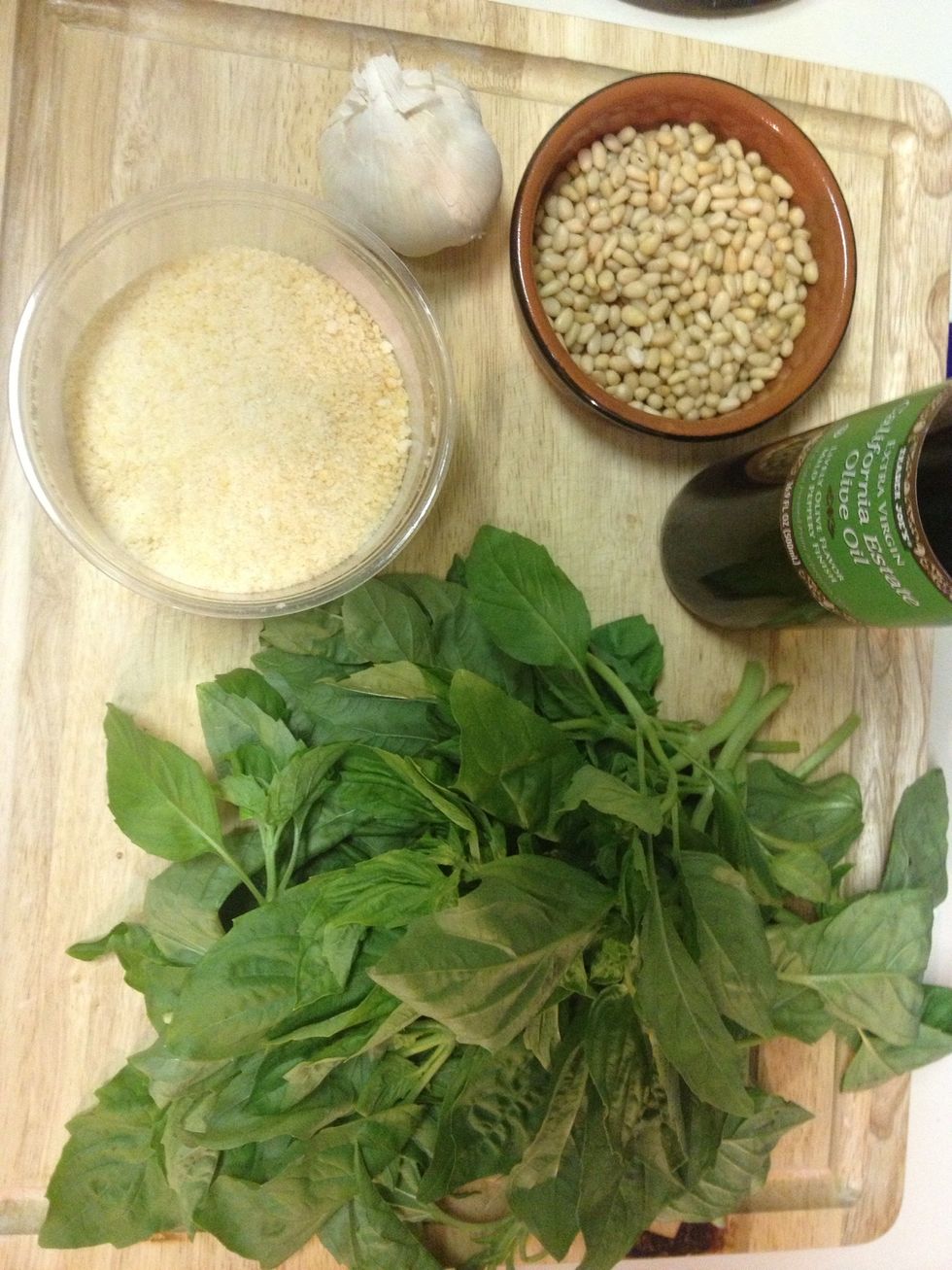 Gather ingredients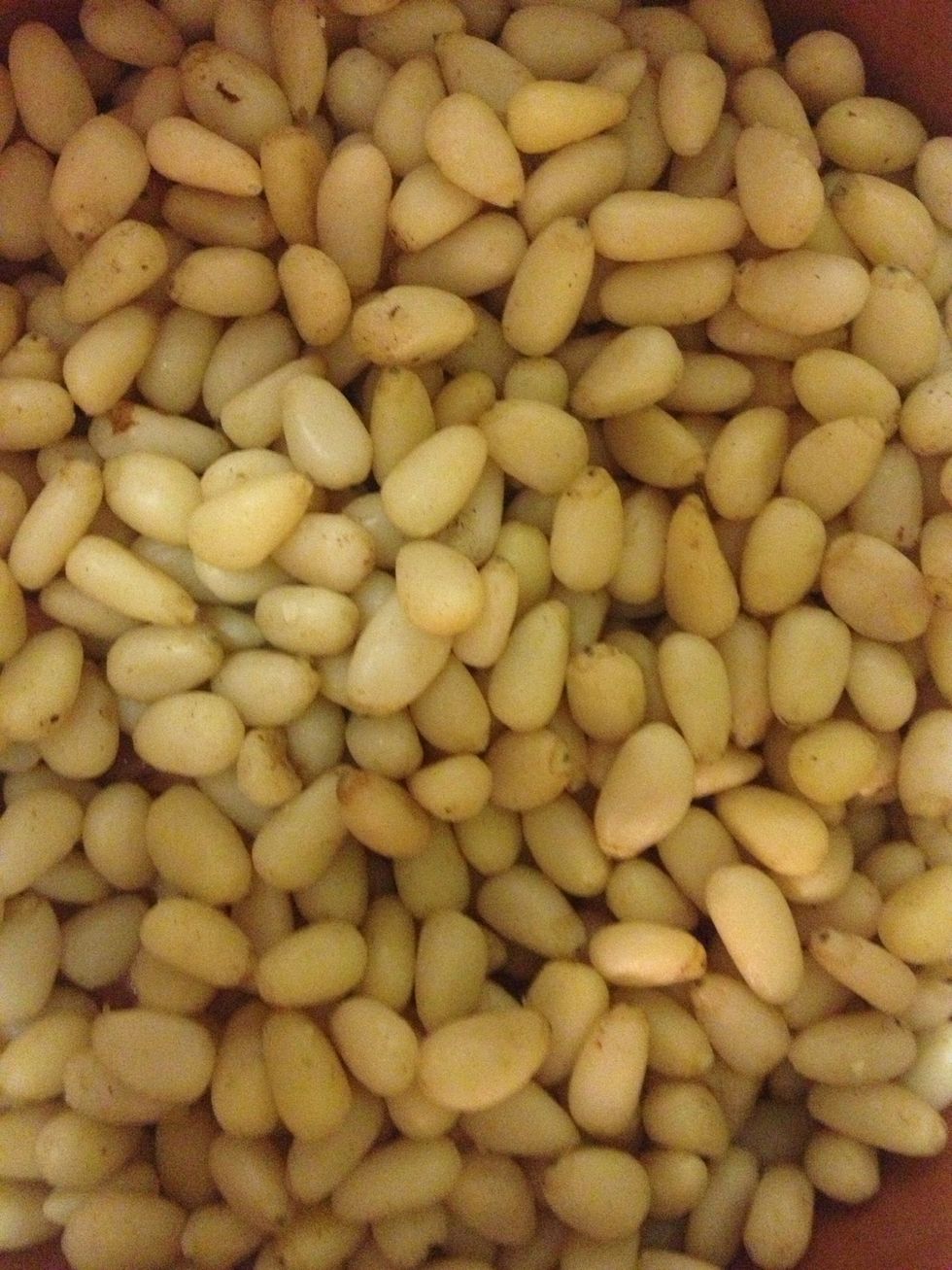 Pine nuts are from Stone Pine trees and are an essential ingredient for authentic pesto. The seeds are expensive but you only need a bit. You can sub salted toasted sunflower seeds.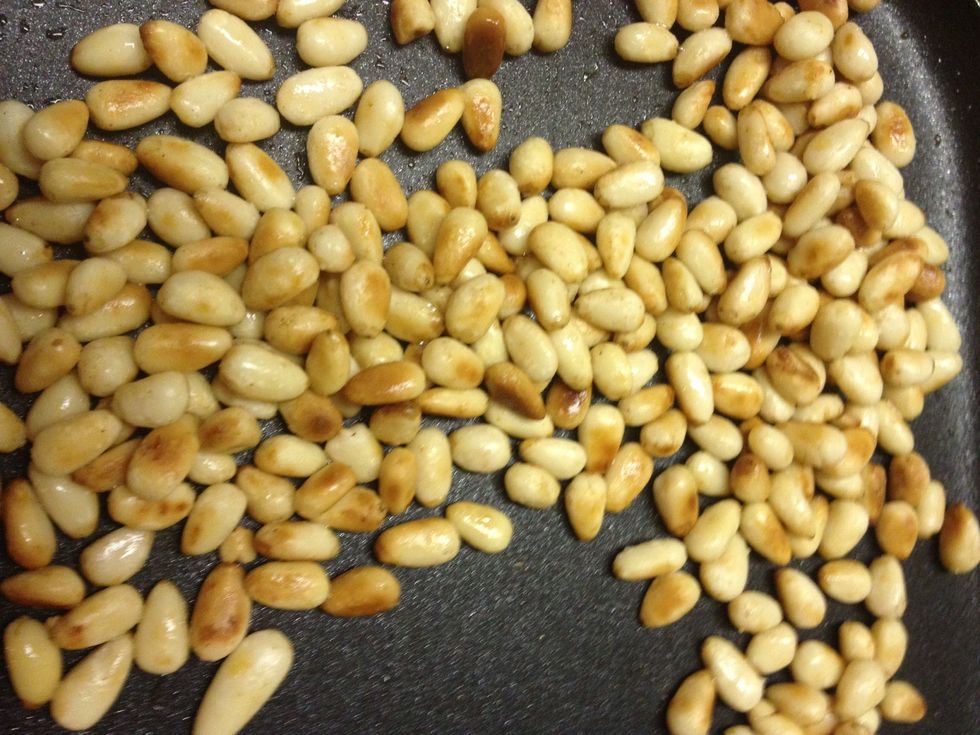 Dry toast in a pan on medium heat until golden brown.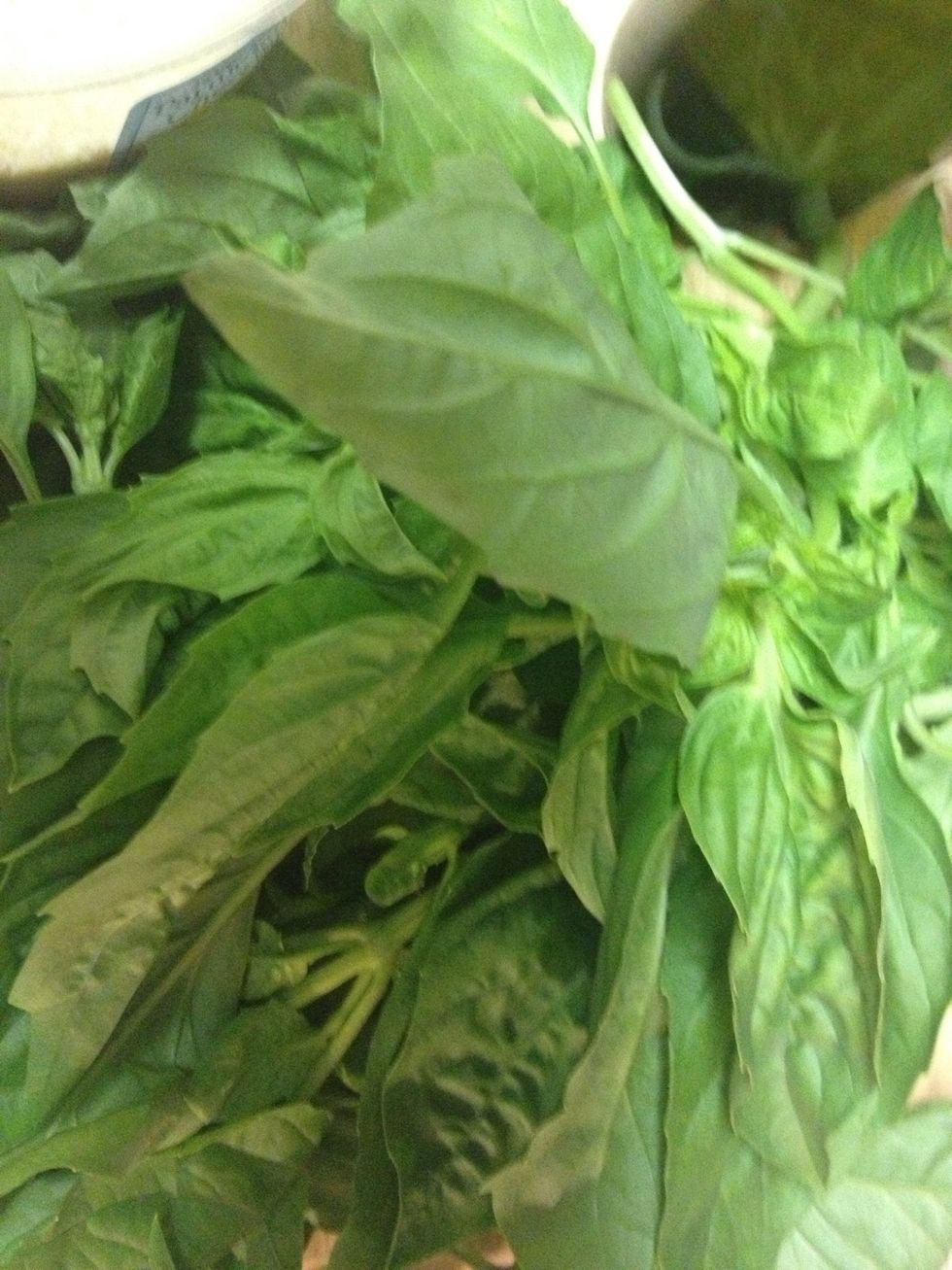 Fresh basil is the key to great pesto.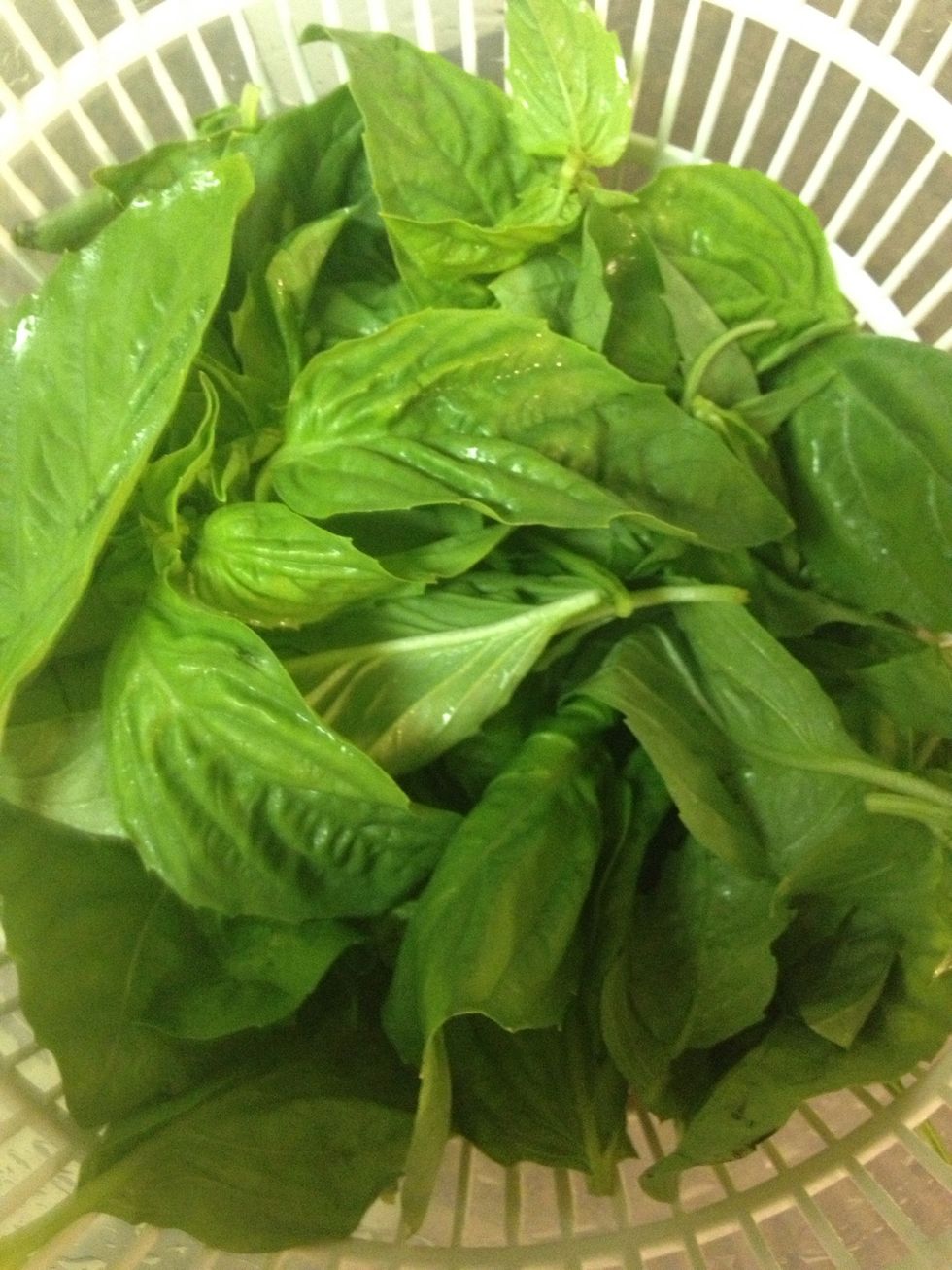 De-stem then wash and dry leaves.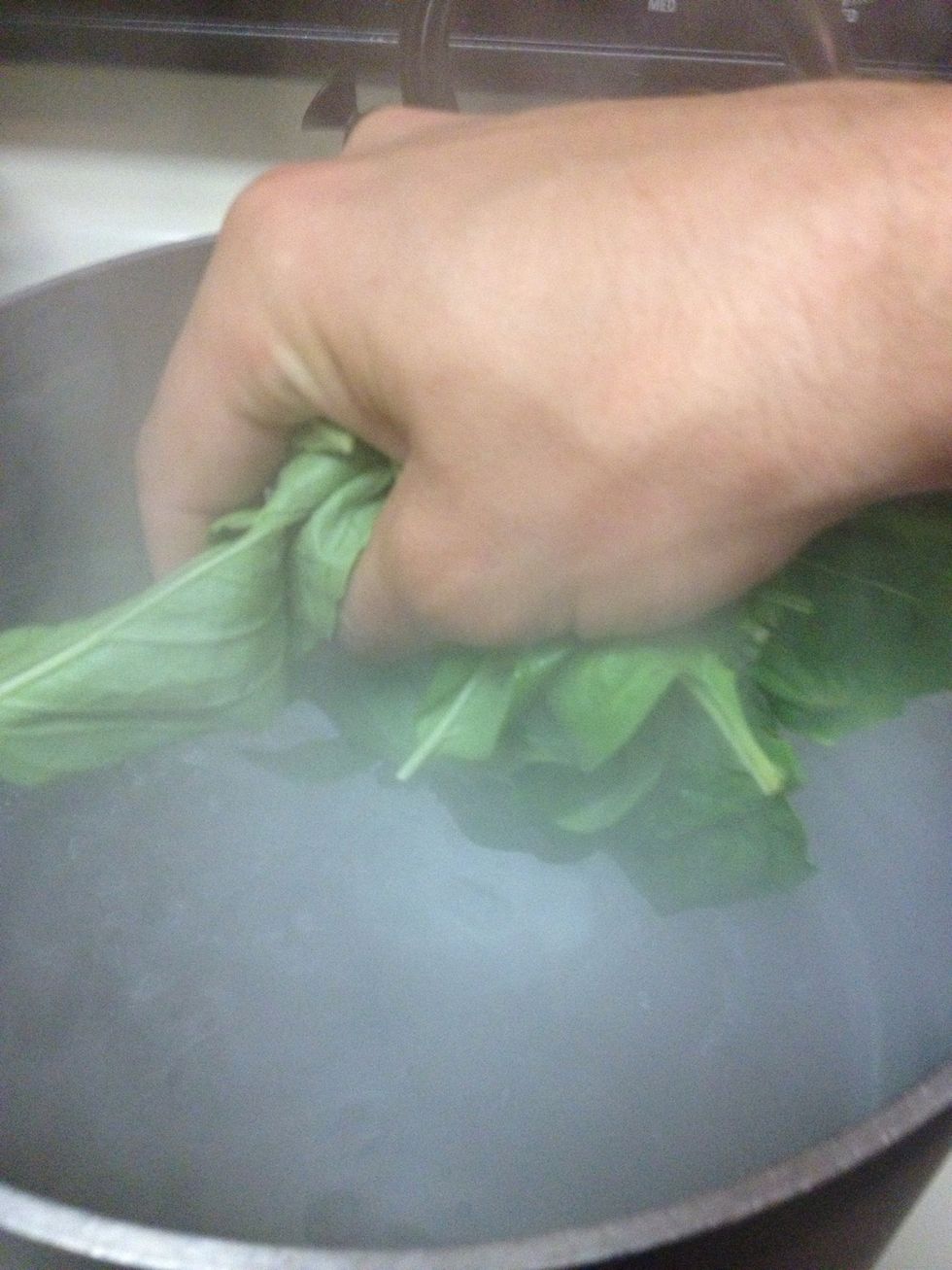 Bring a pot of salted water to a boil and add a handful of basil leaves at a time, blanch for 2 seconds, remove and shock leaves in ice water to prevent further cooking.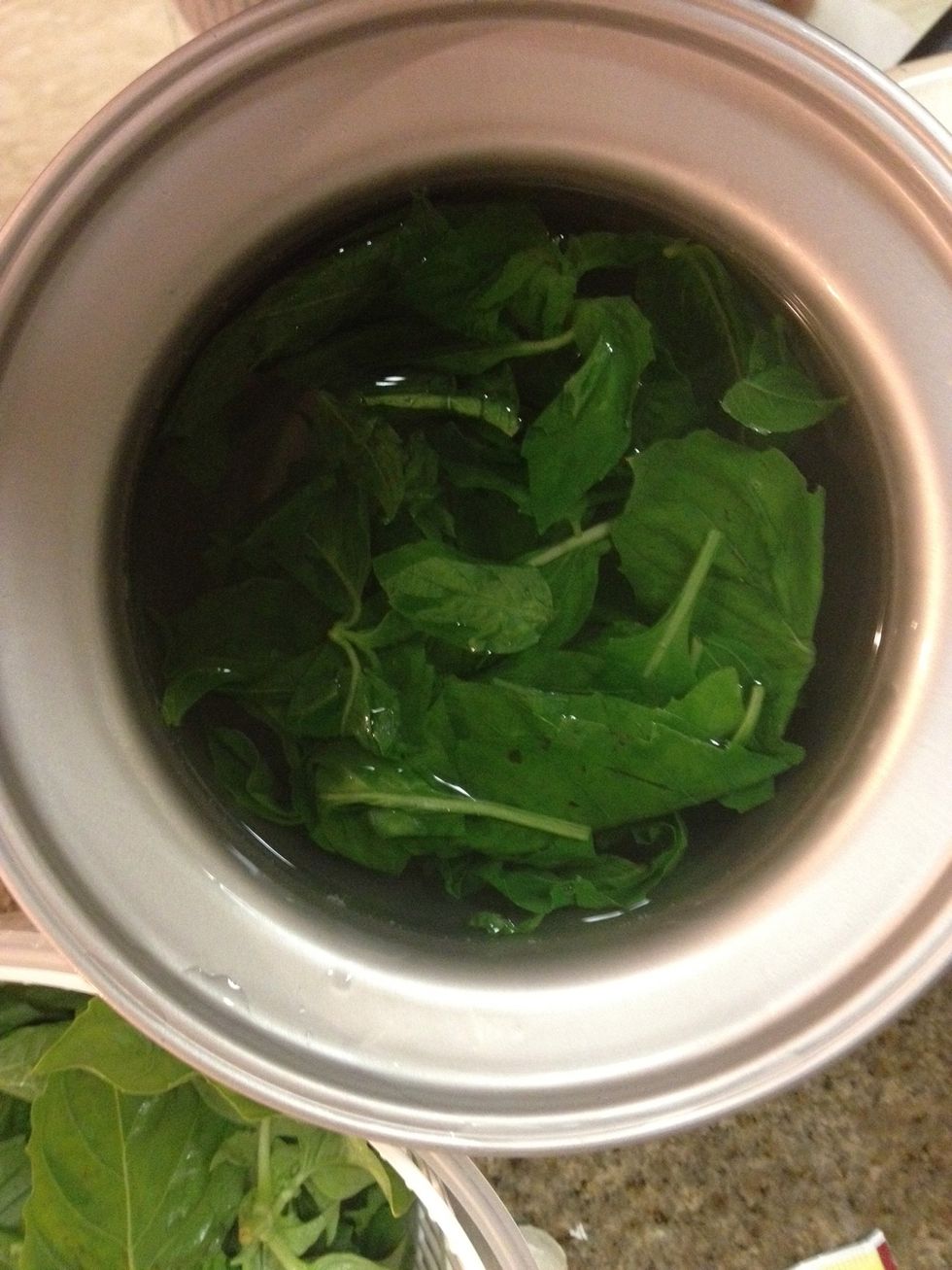 Blanching ensures the bright green color doesn't fade and the leaves don't oxidize. Alternatively you can add 2 tbsp lemon juice to pesto sauce to prevent browning.
Add basil, Parmesan, olive oil, salt N peppa, and garlic to the bowl of a food processor.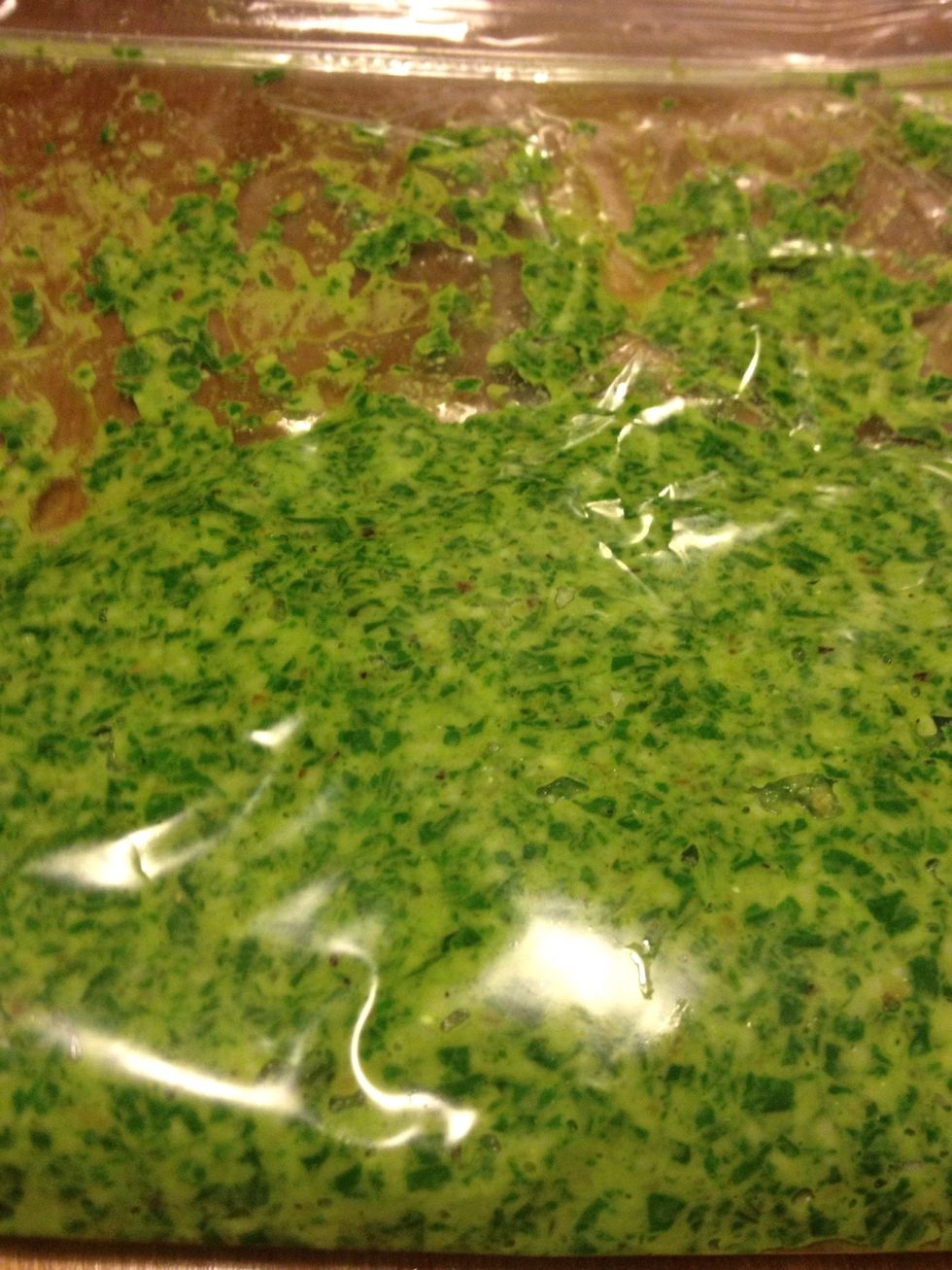 Process until smooth wiping sides down to ensure everything's blended smoothly. Put pesto in a ziplock bag and remove all air. Pesto can be made a day in advance.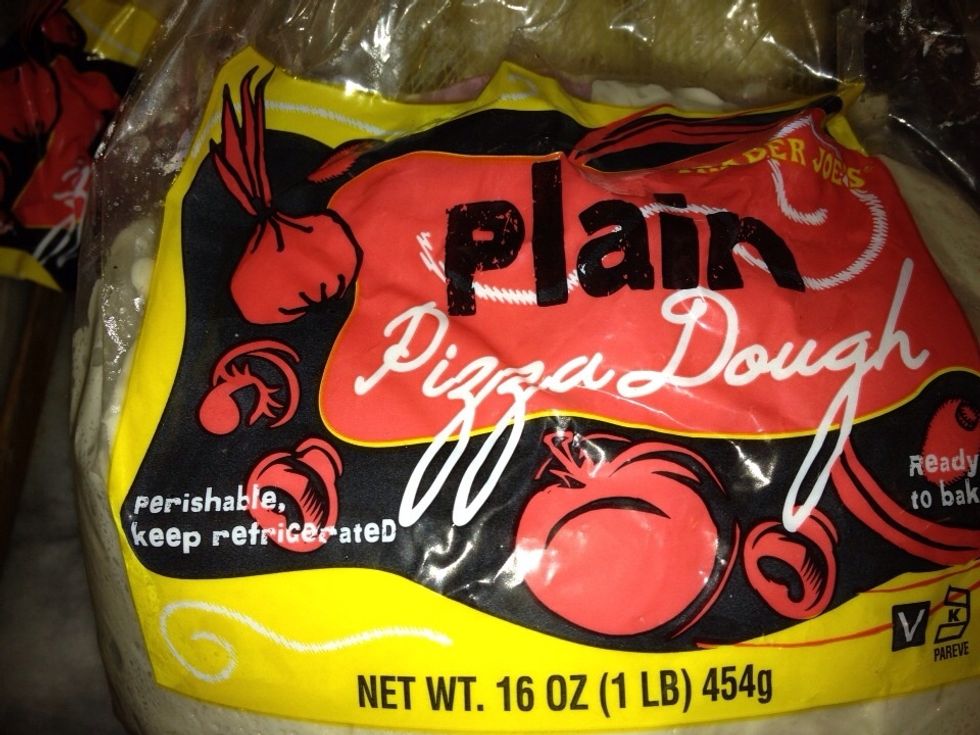 I'm using store bought pizza dough, just warm it up in the counter.
Stretch it out to 1/4 thickness then place on floured peel.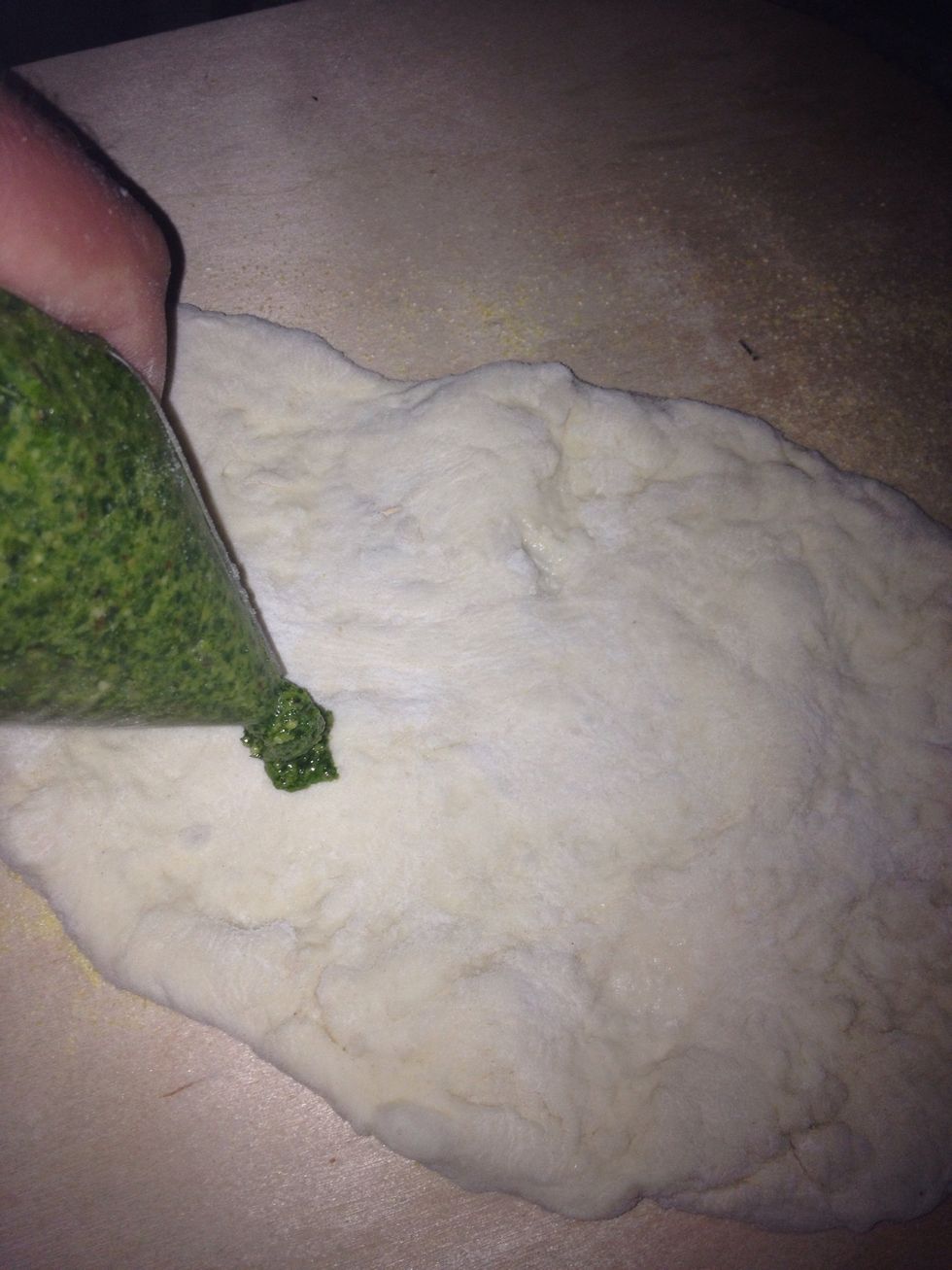 Cut a corner in the bag of Pesto to make an easy applicator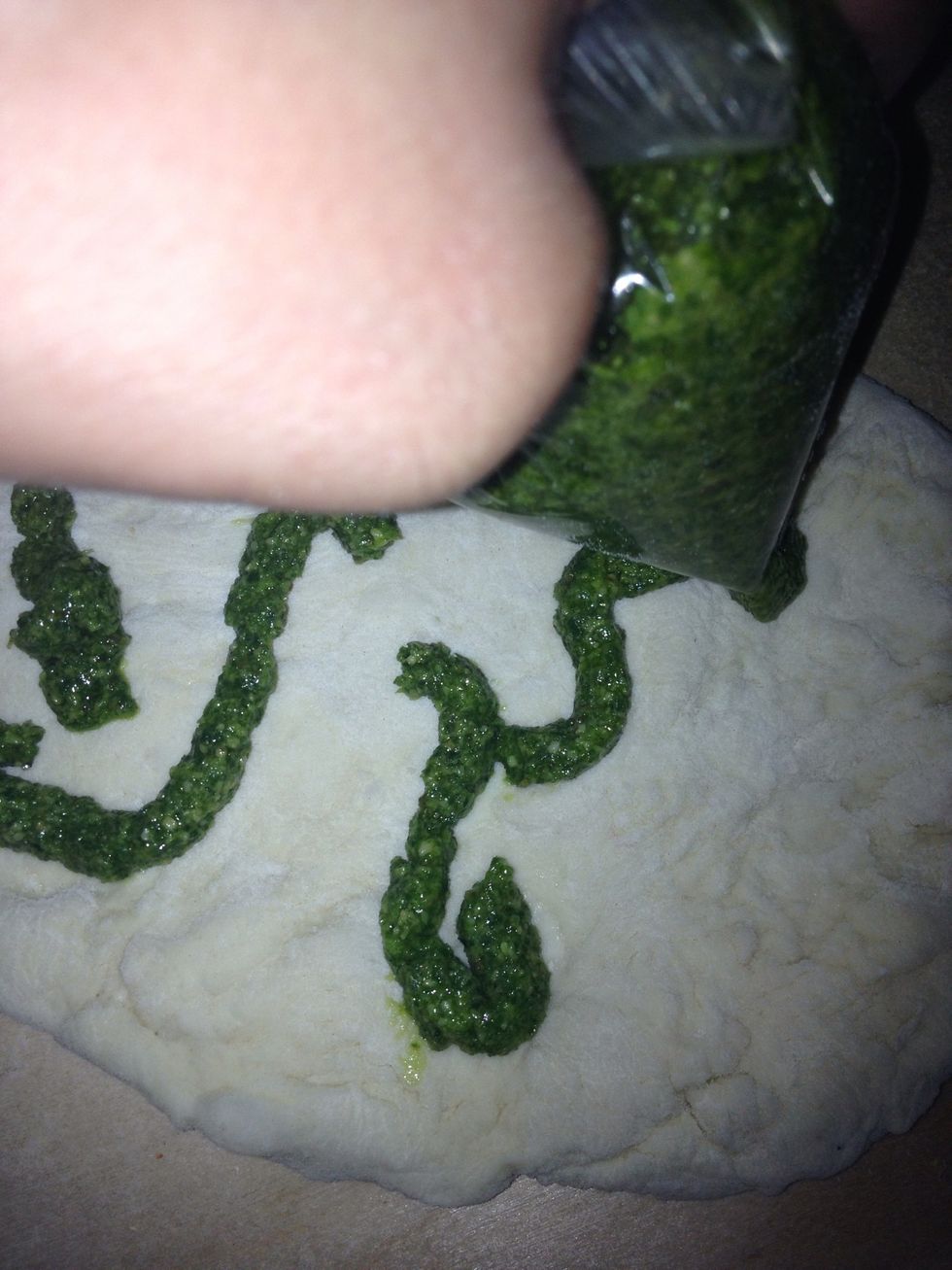 Squirt it on and spread it out even.
Quickly add shredded Mozzarella, Tomatoes, Ricotta, and Parmesan. Then slide pizza off peel onto the hot pizza stone.
Bake at 500F on pizza stone for 8-10 minutes, remove and cool for a couple minutes before slicing.
2.0c Basil
1/4c Pine nuts
1/4c Parmesan
3.0Tbsp Olive oil
1/2Tbsp Salt and pepper
1.0c Mozzarella
1.0lb Pizza dough
1/3c Ricotta
1.0 Tomato