Make a Peruvian Wave Friendship Bracelet
238
I used cotton string so I had to use glue. If you use a plastic based string, like nylon, you can use a lighter and melt the edges. The ends are just how I make it. Look for other options on YouTube.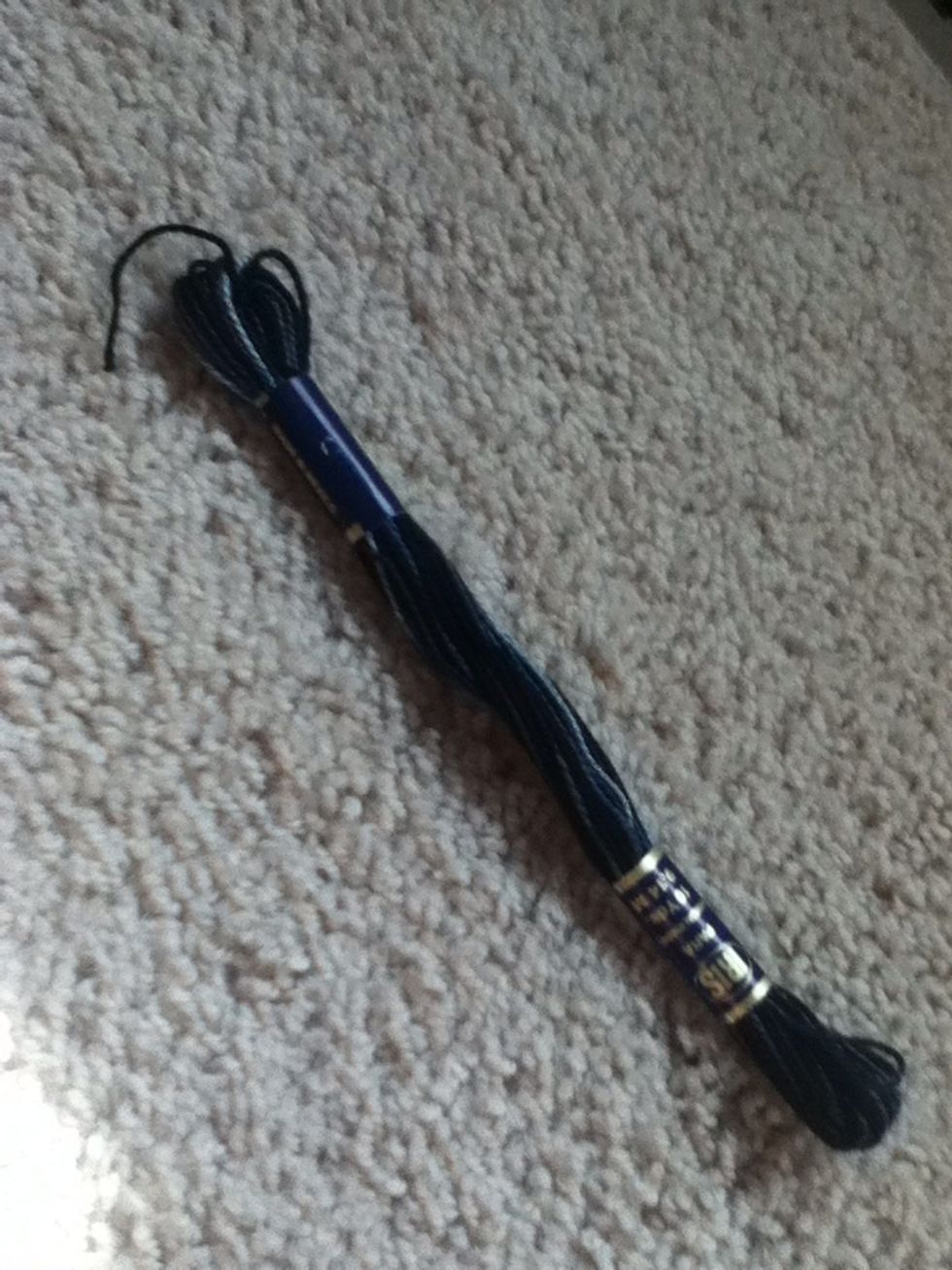 Choose a base color, this color is only seen on the ends.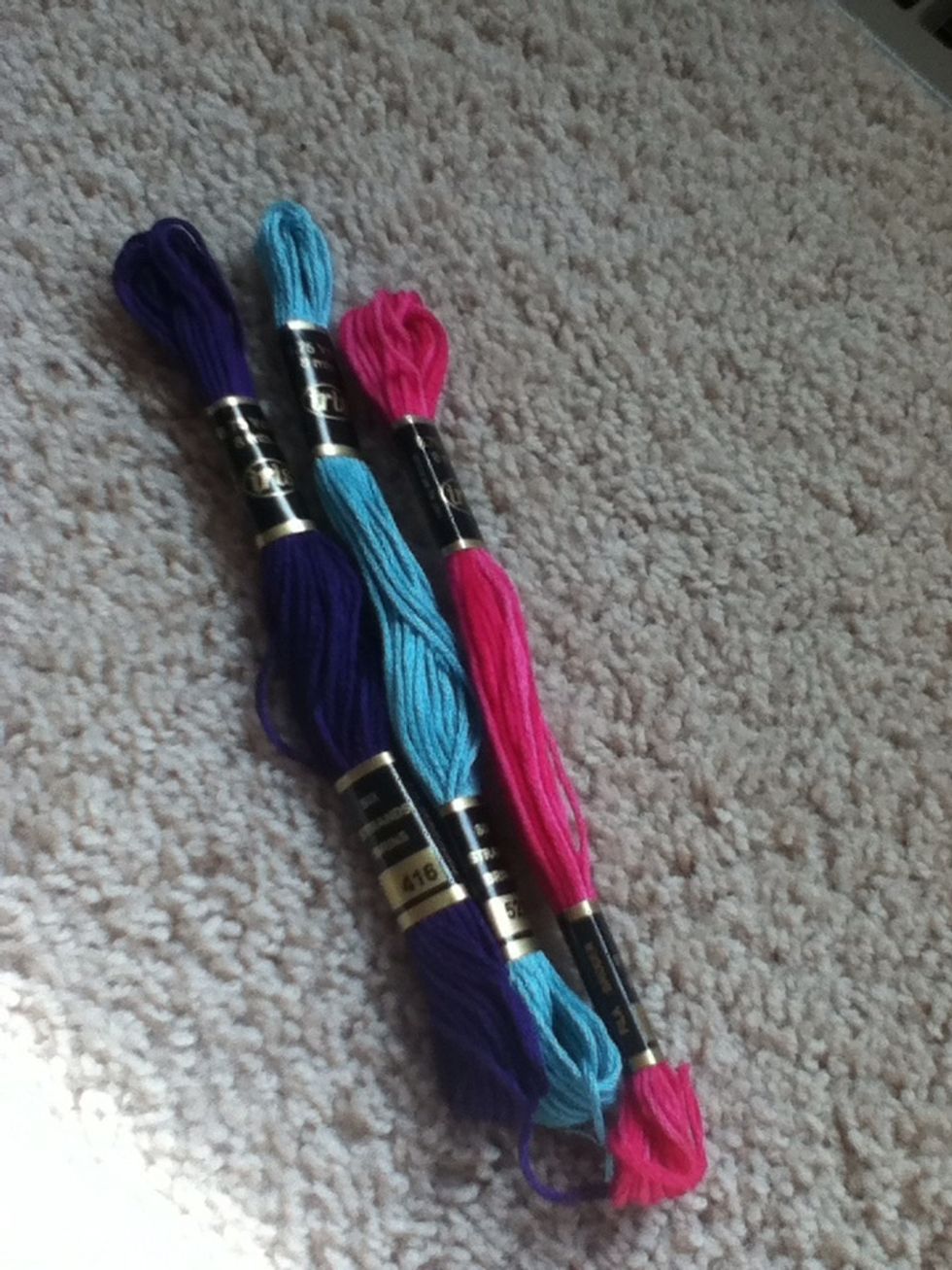 Choose 3 colors that will make the wave of the bracelet.
Cut 1 yard of the base string, cut 3 more. There should be 4 overall.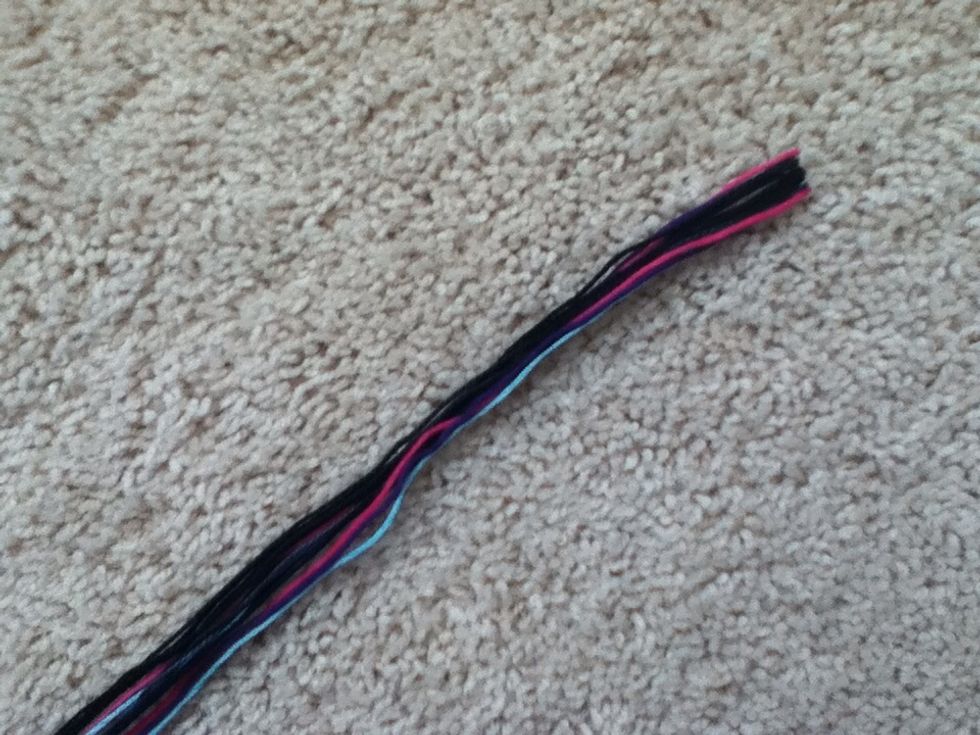 Cut 1 yard of each wave color then fold in half and cut at the top.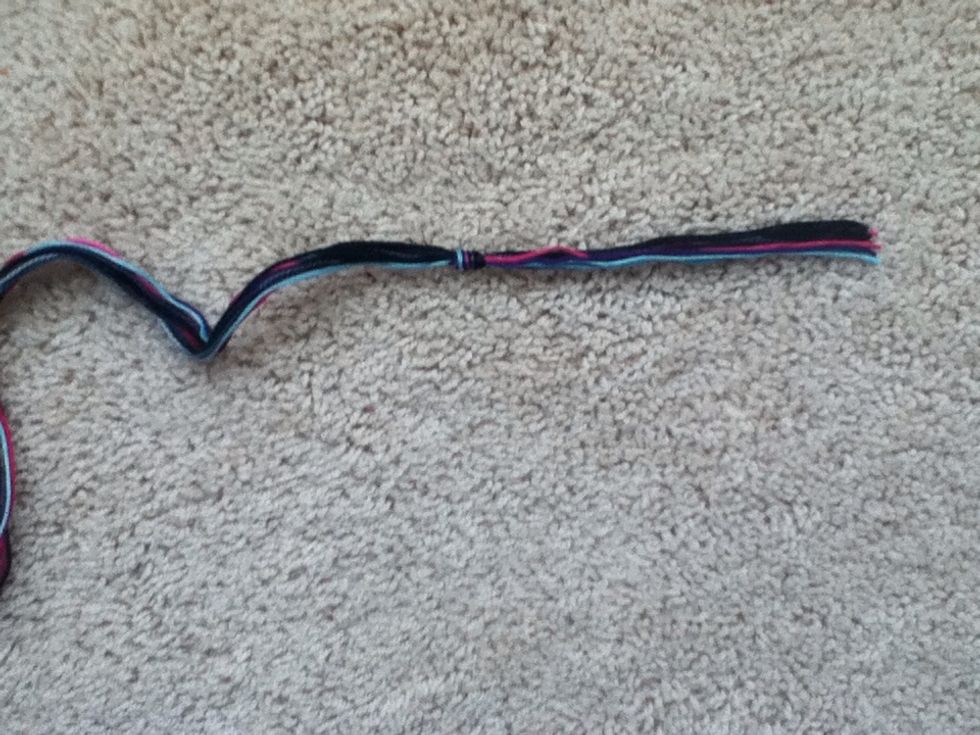 Tie a temporary knot about 3 inches from the top.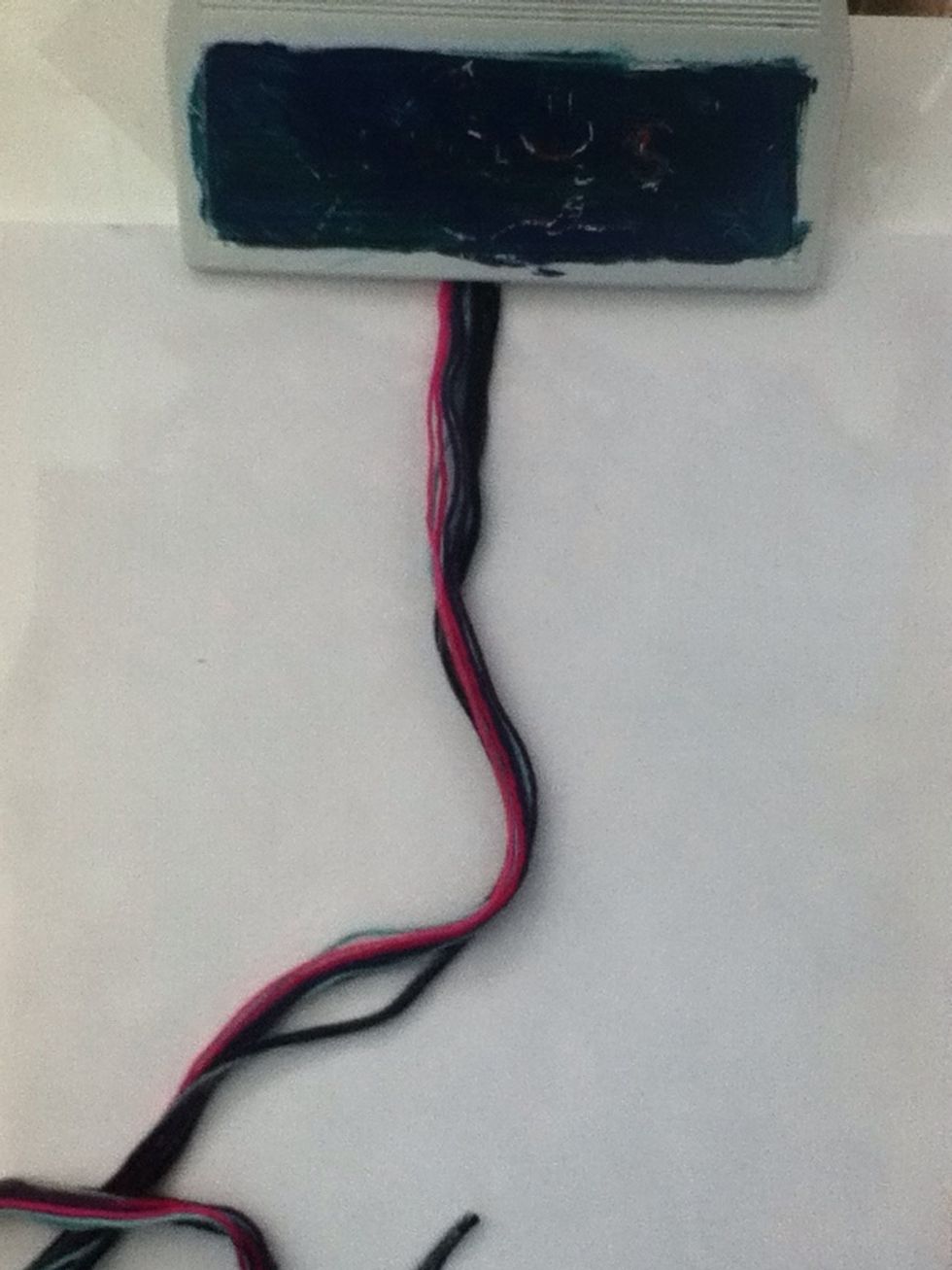 Attach your strings so that they don't move. I use a clipboard.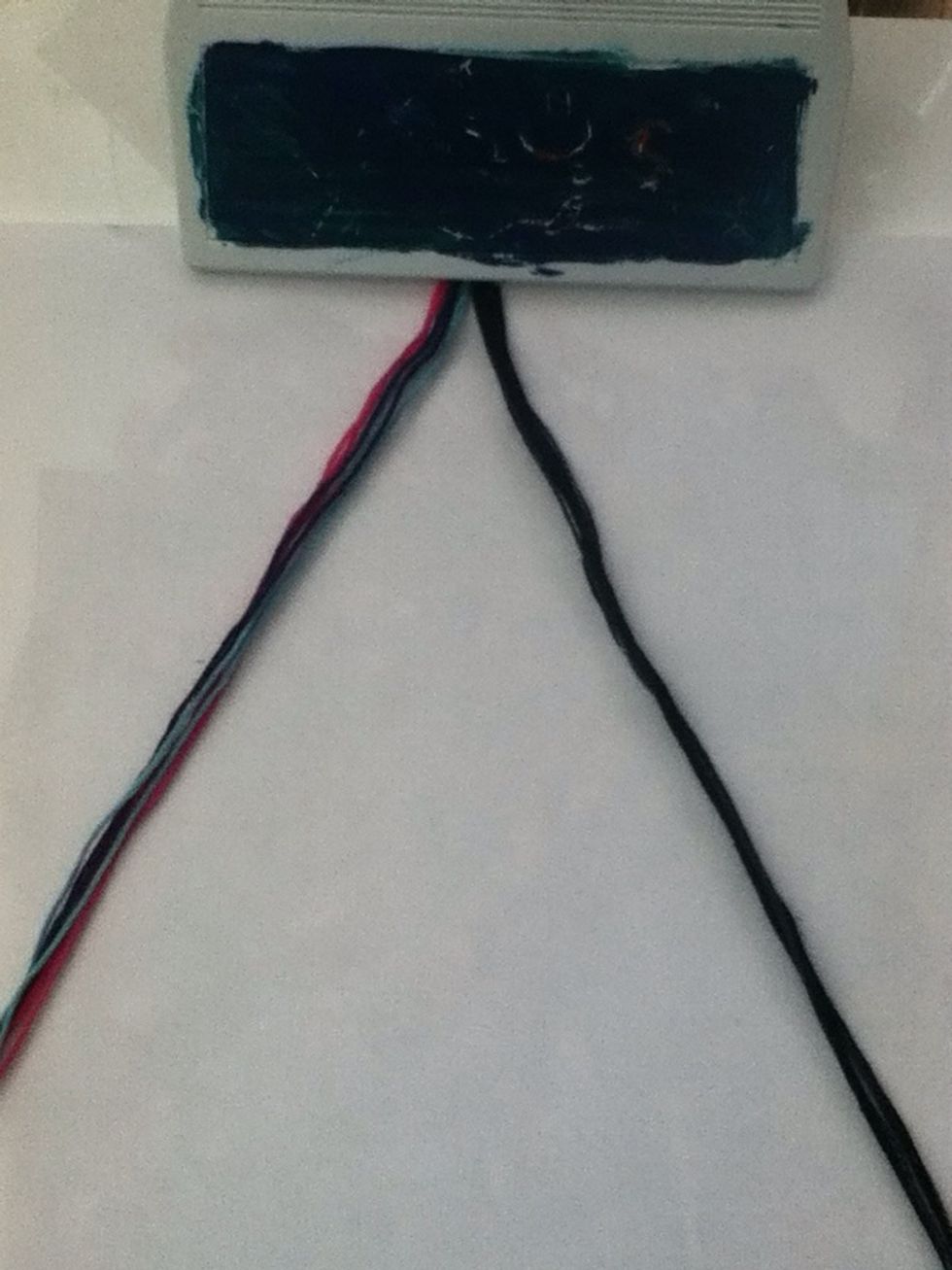 Separate the base color from the rest. There should be 8.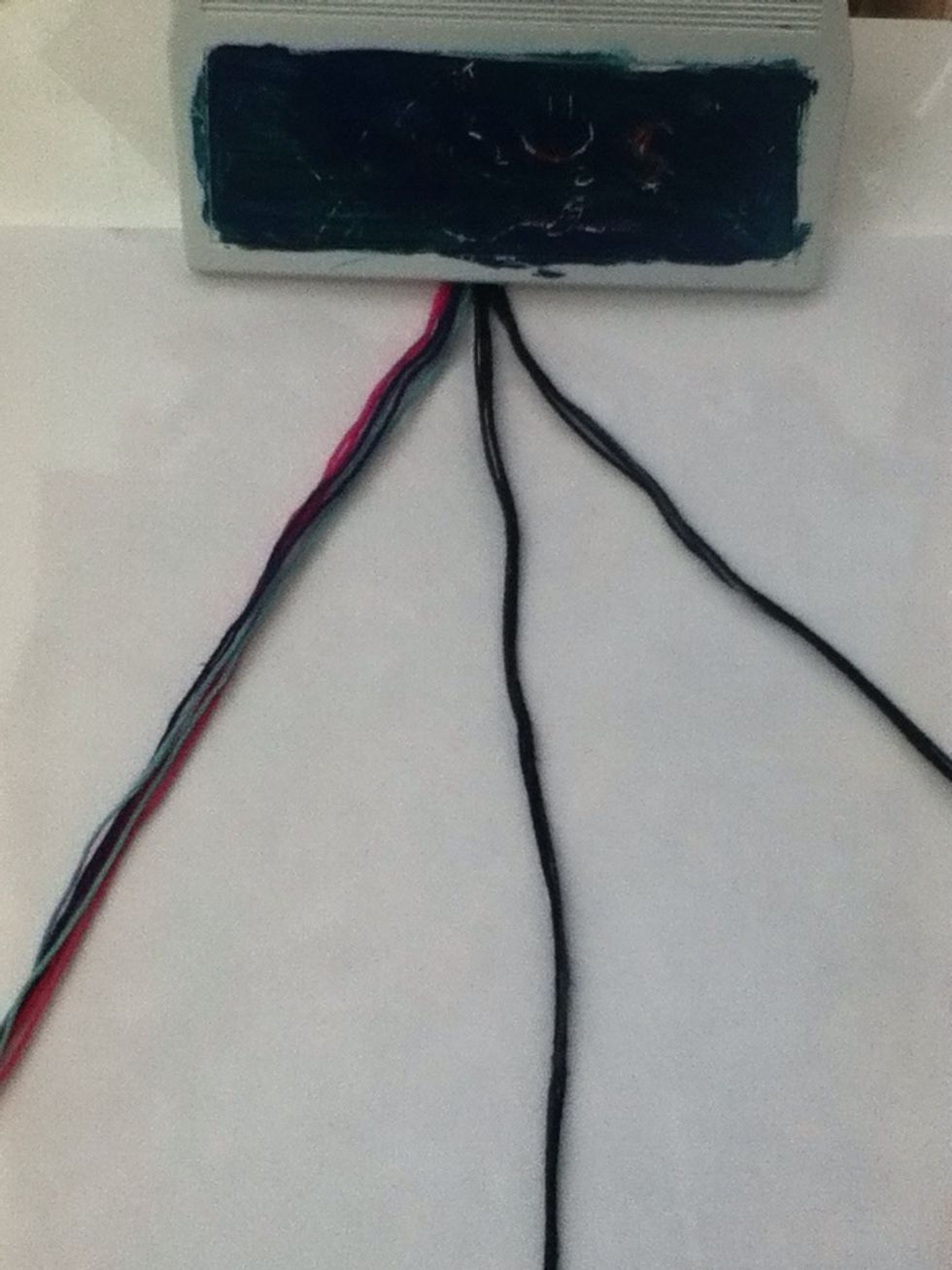 Separate the 8 strings into 4. Now you have 4 strings together that count as 1.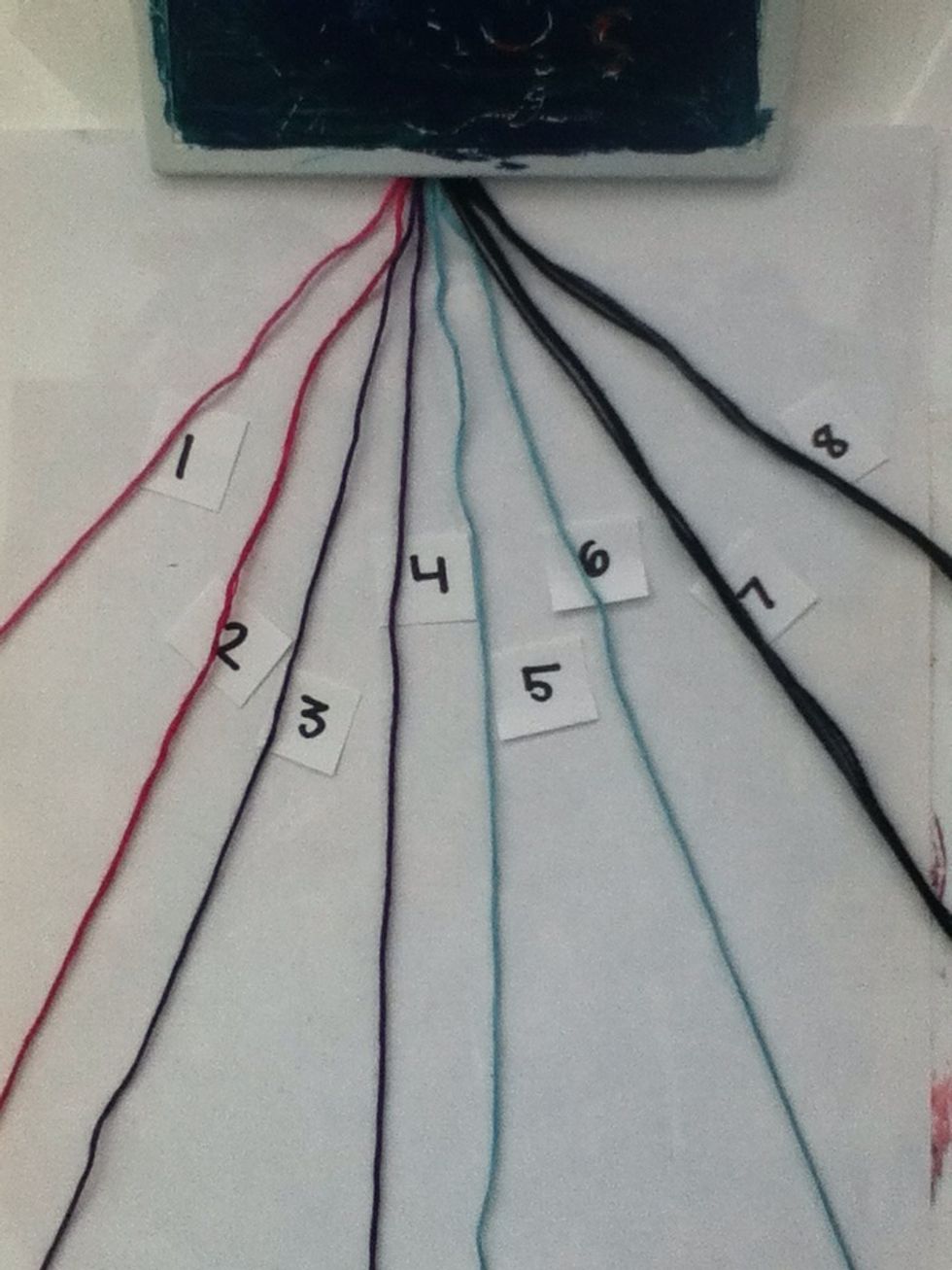 Separate your strings in the order you want them to be.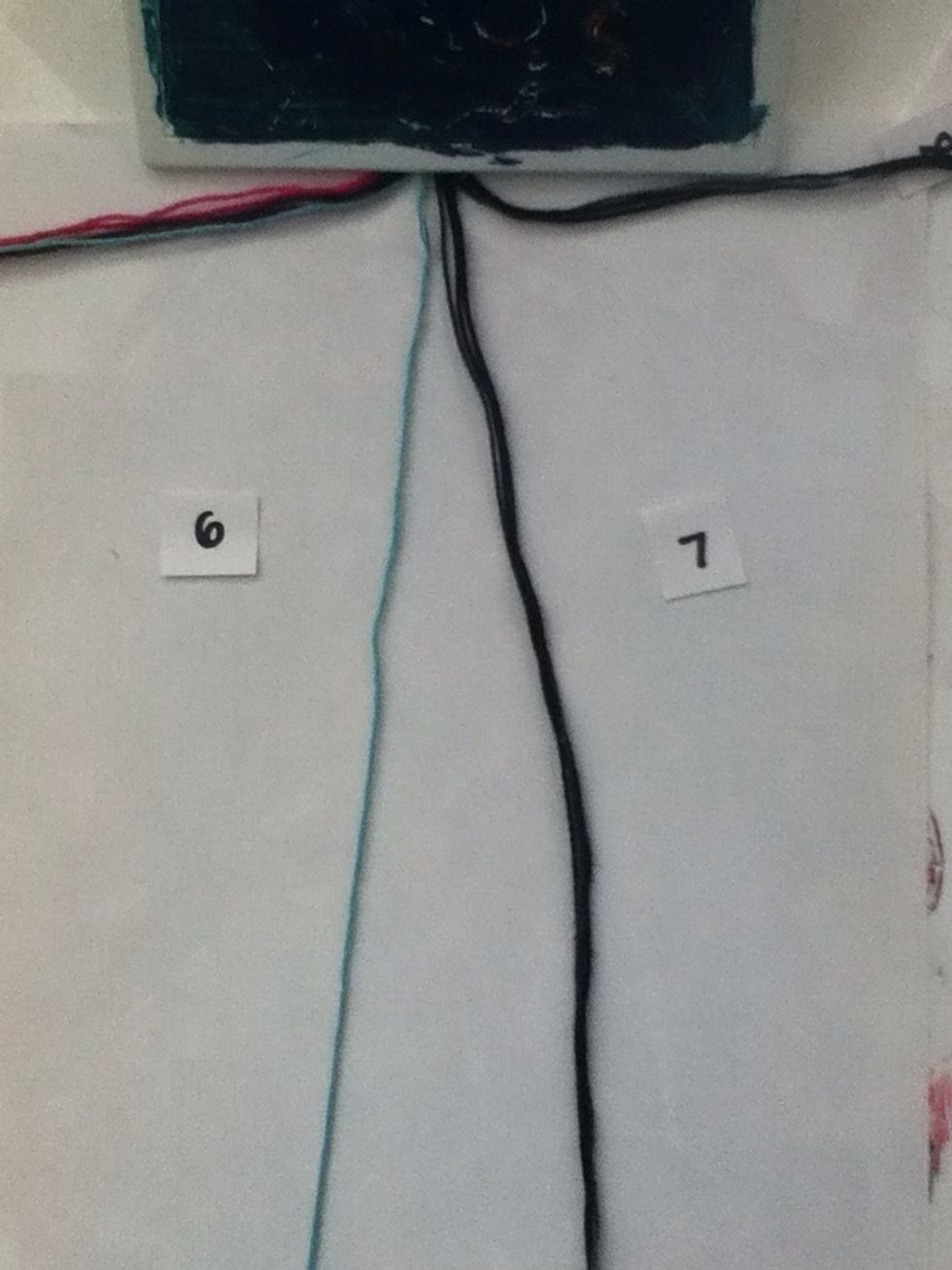 Take strings 6 and 7.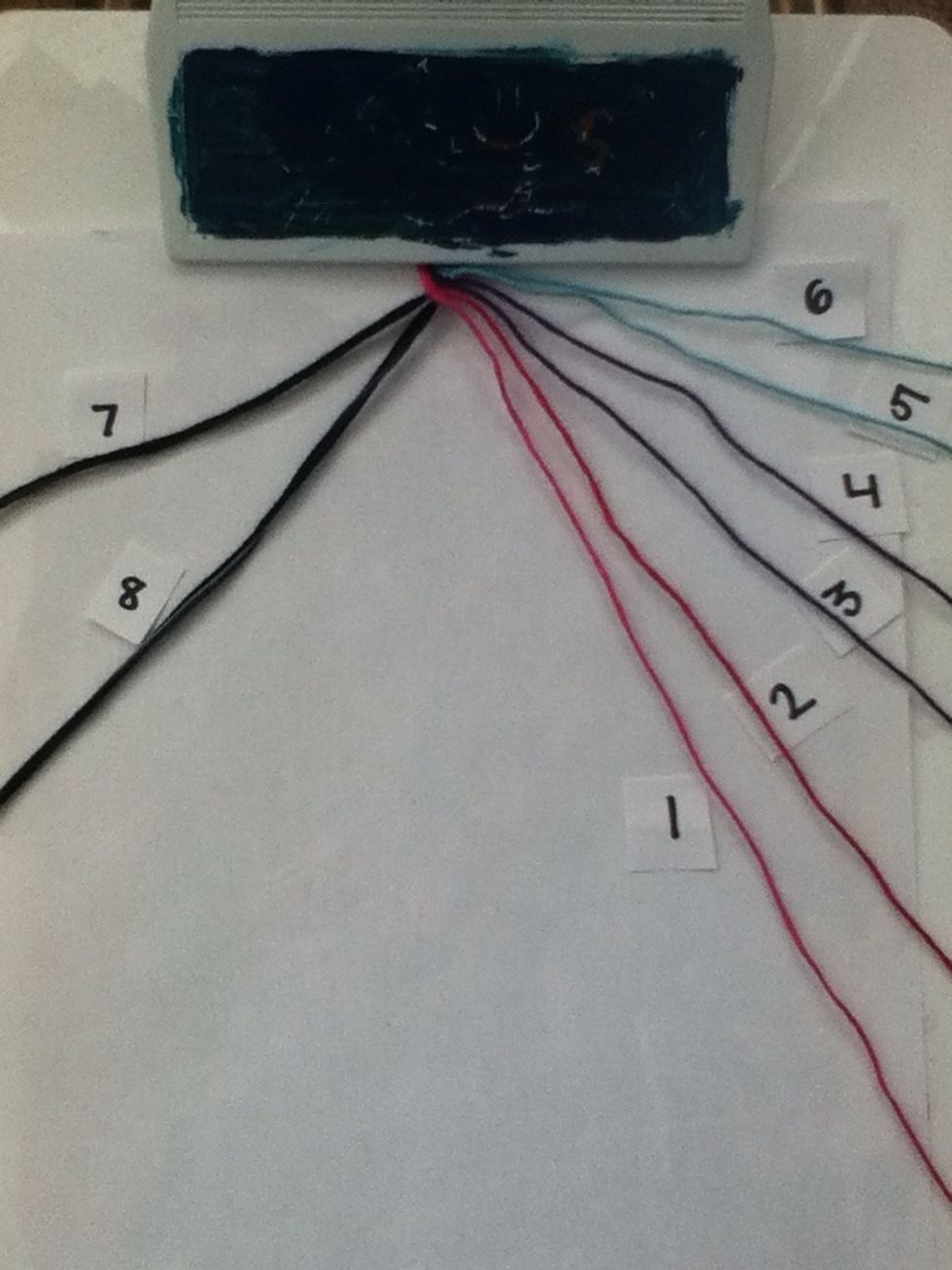 Repeat steps 12 and 13 with the rest of the strings keeping them in order.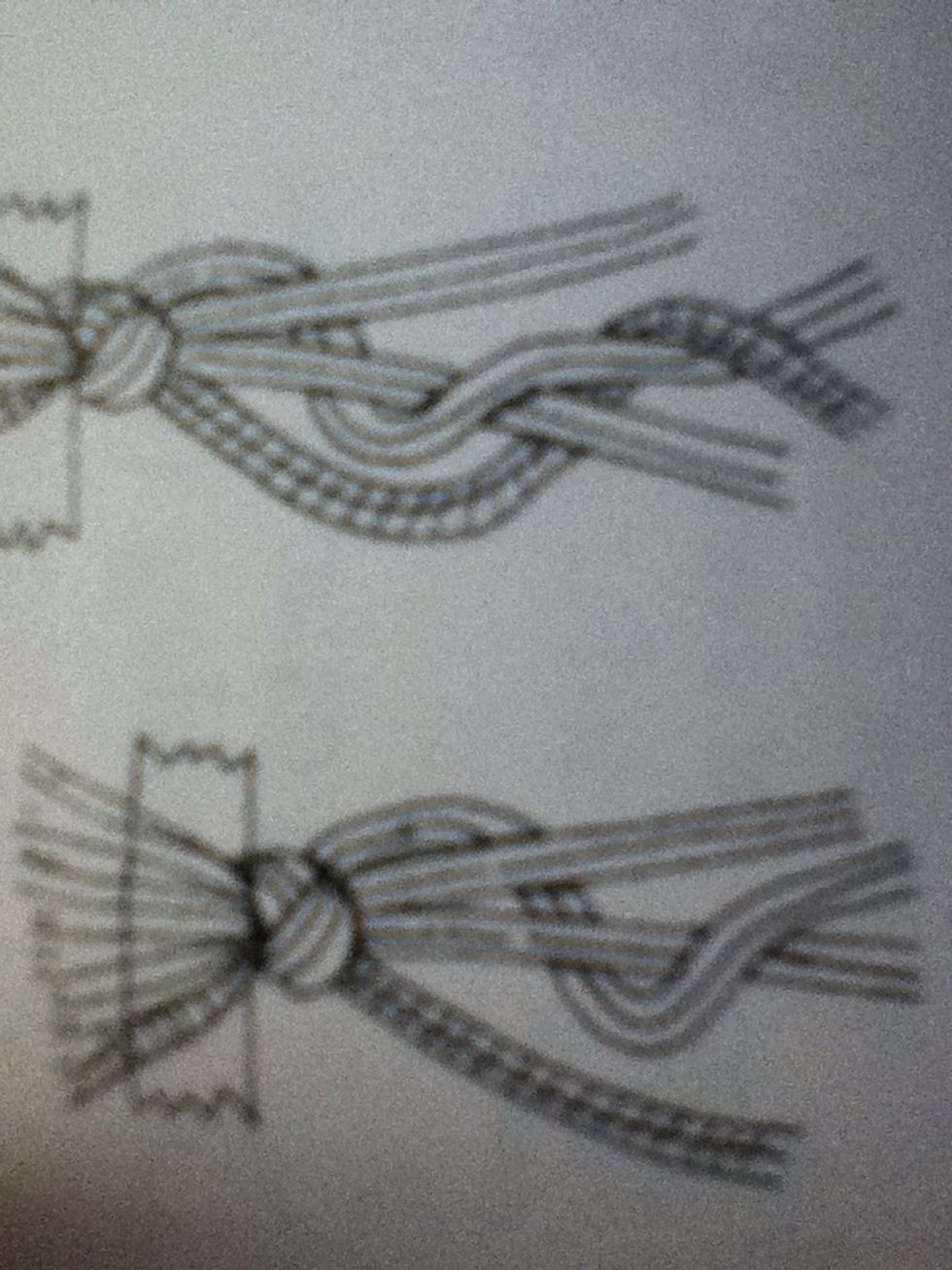 Make a round braid using four of the base strings. Video on next slide.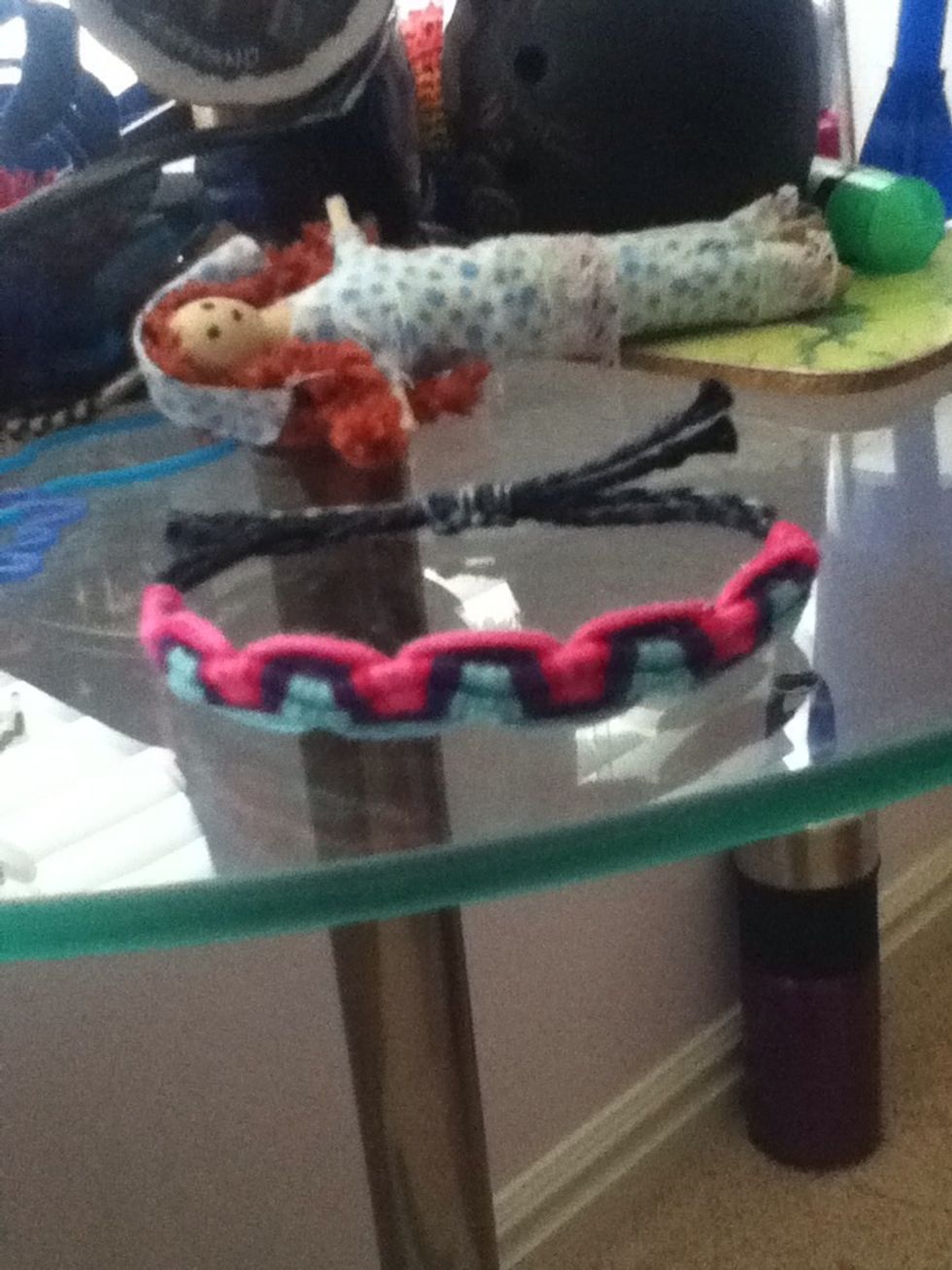 Ta da! To make an adjustable knot see my guide for that.