Note: mini speakers I used were in a small cube box. They already have headphone jack attached and can be taken apart to be mounted on to another box. Not sure if they can be purchased as is.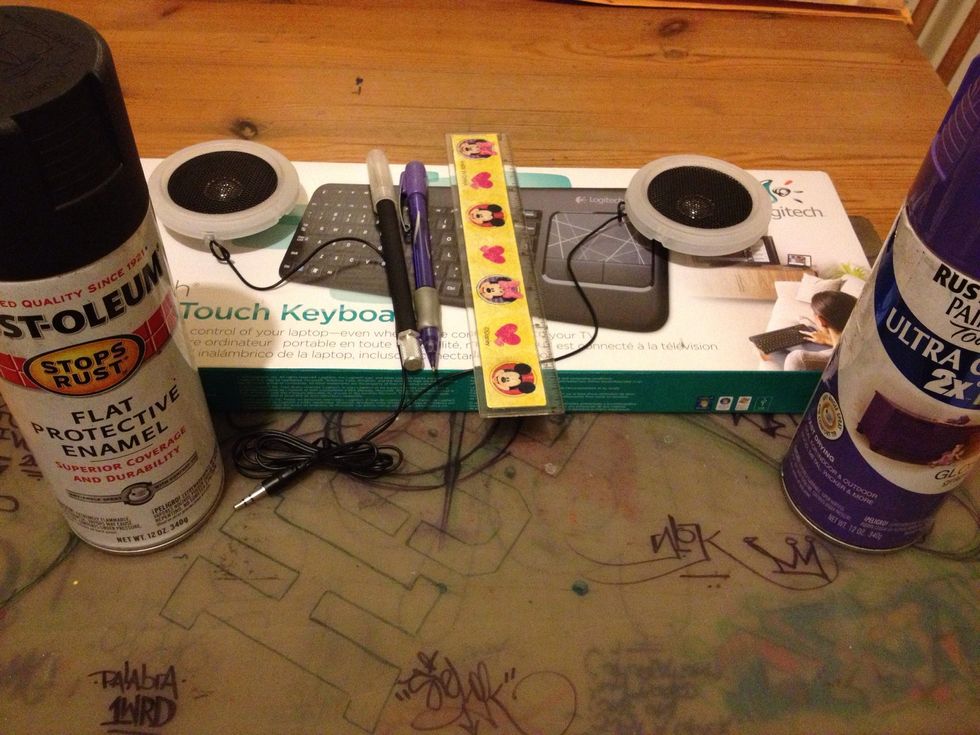 Supplies, here u can see what I mean by headphone jack being attached.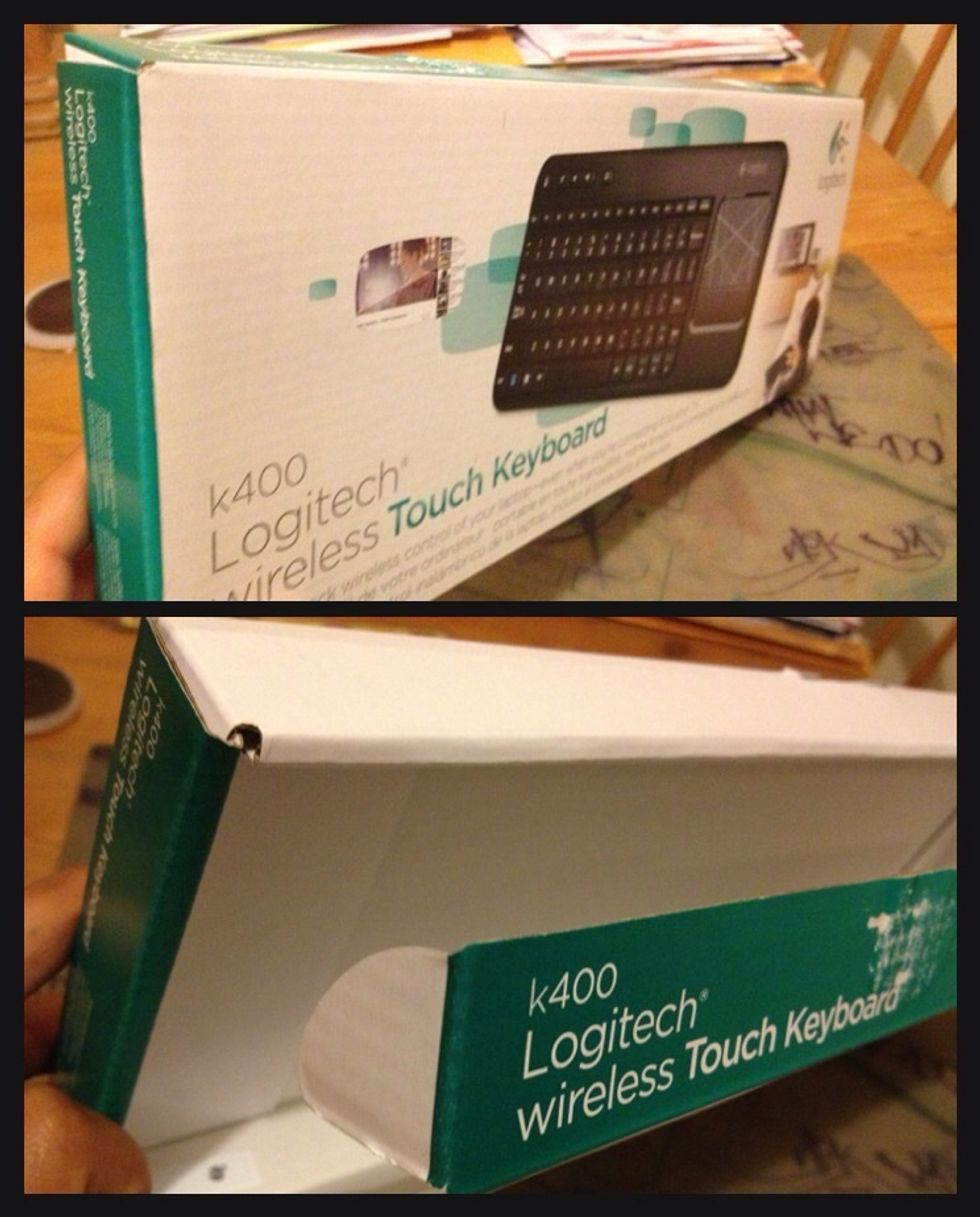 Box I've chosen to use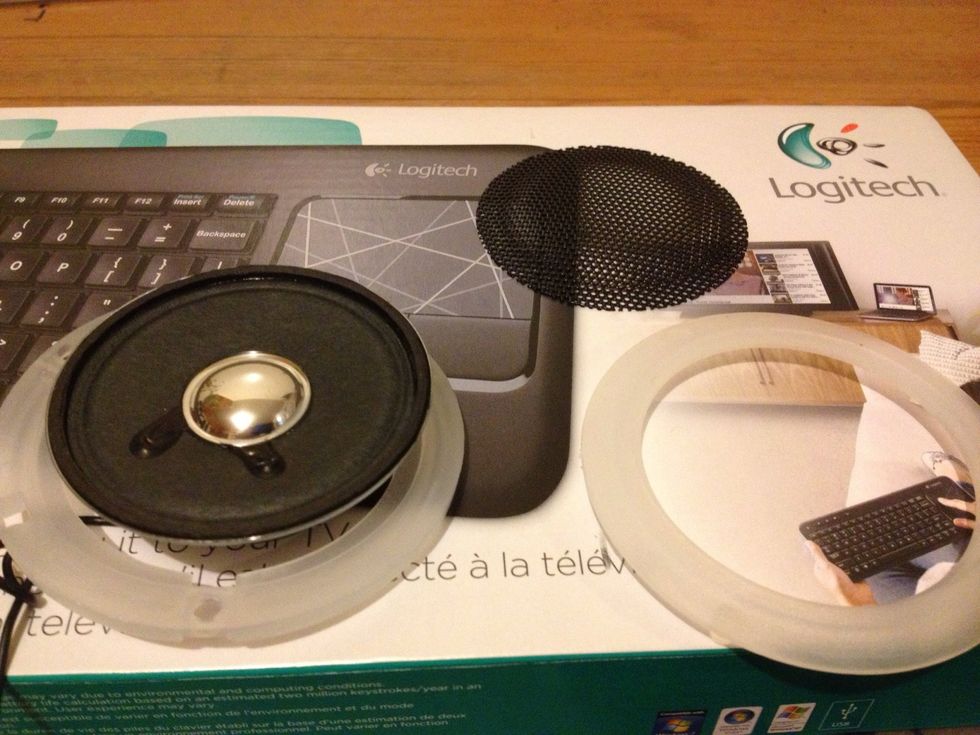 This is how they can be taken apart.
Top pic shows where I'll be placing speakers. Center and bottom pic I marked section to be cut.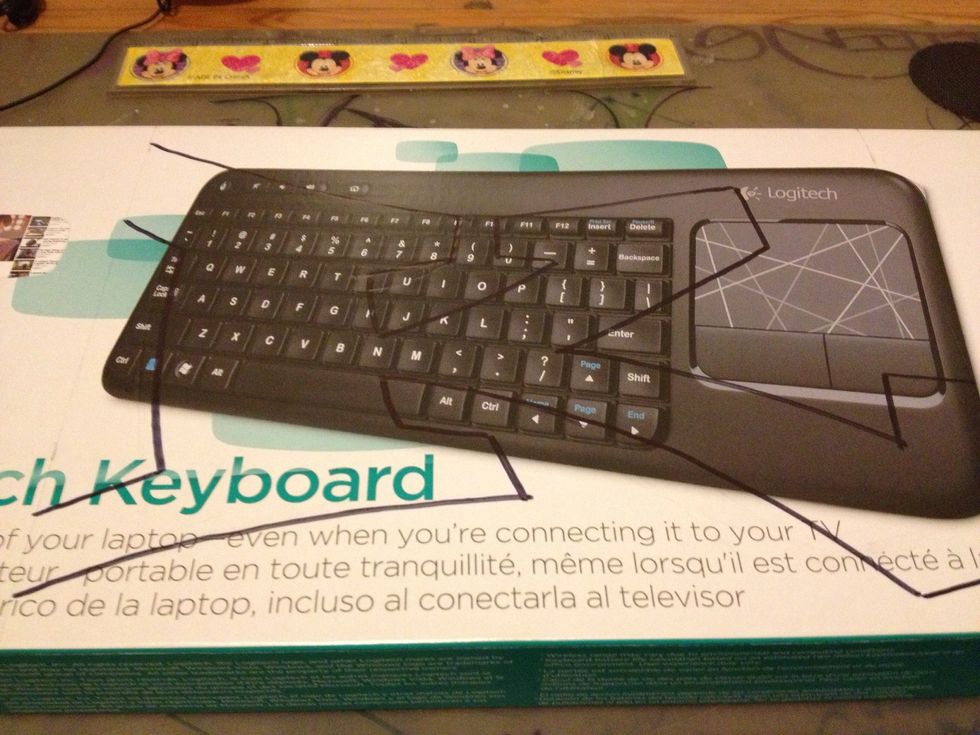 Since its personalized I added my daughters name first initial "K". This will also be cut out.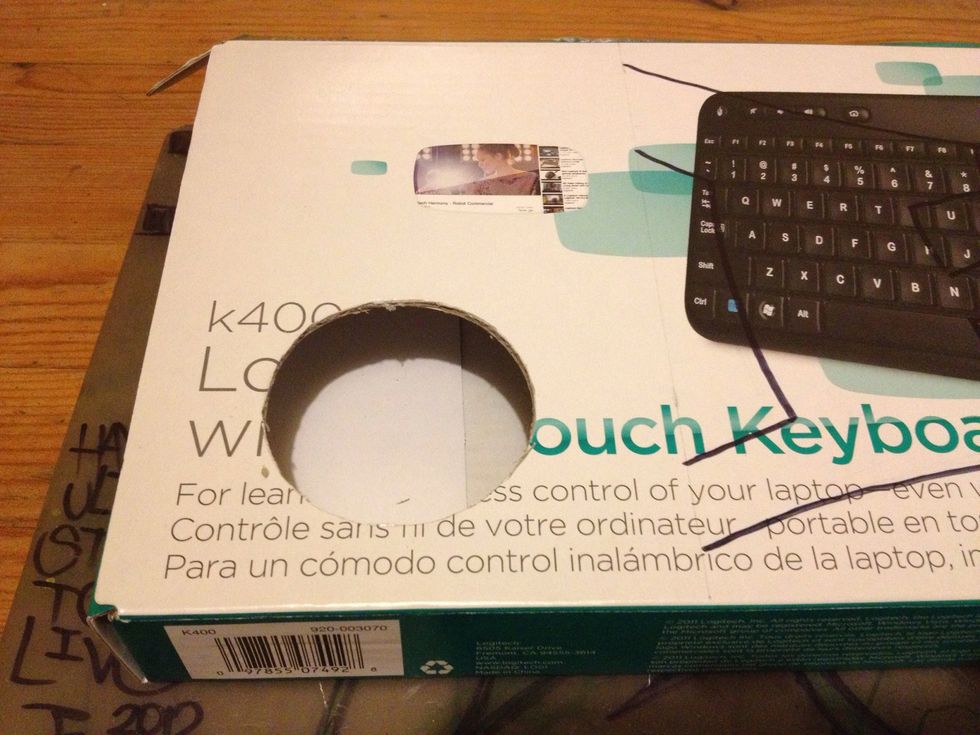 Used xacto knife to make cut for speaker to be fitted.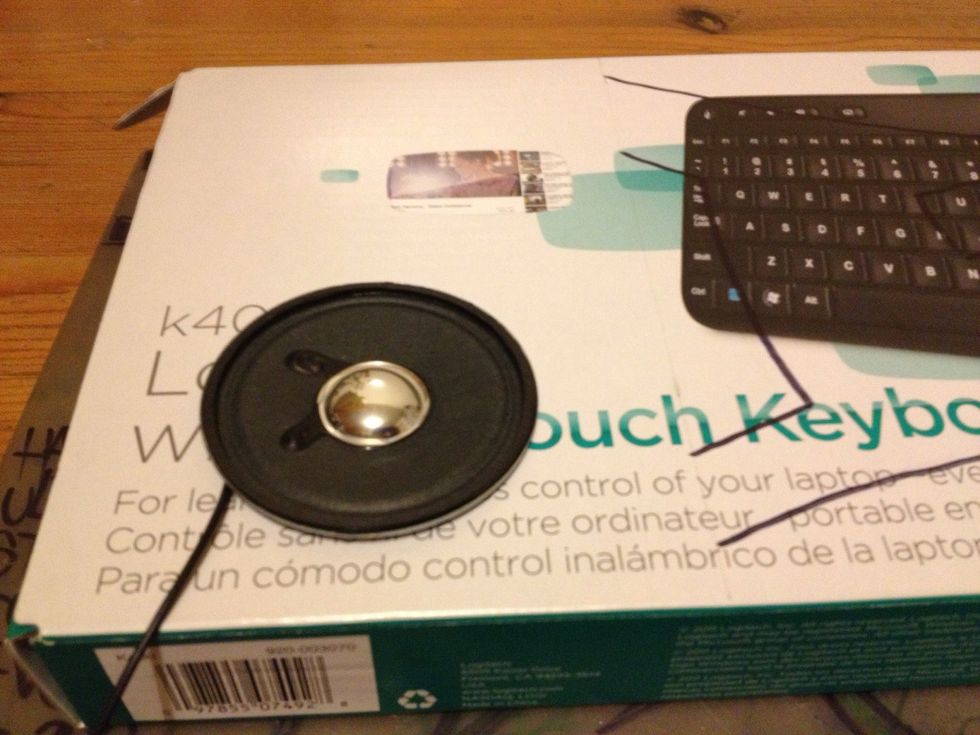 Perfect fit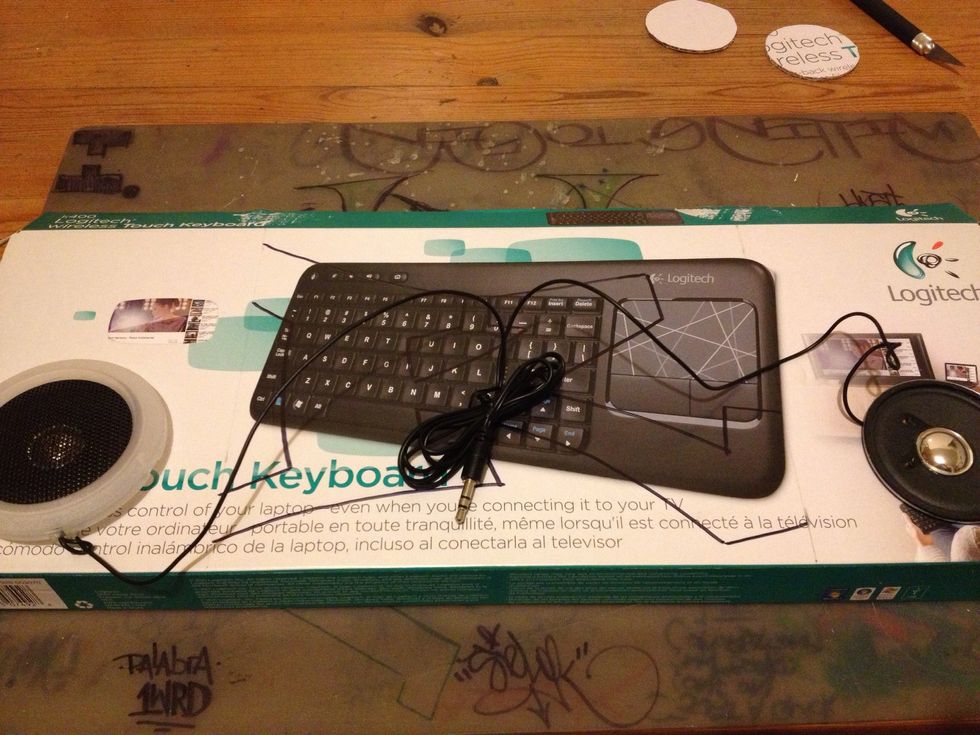 Since speakers are attached to each other I will have to put one through hole and bring out on other side.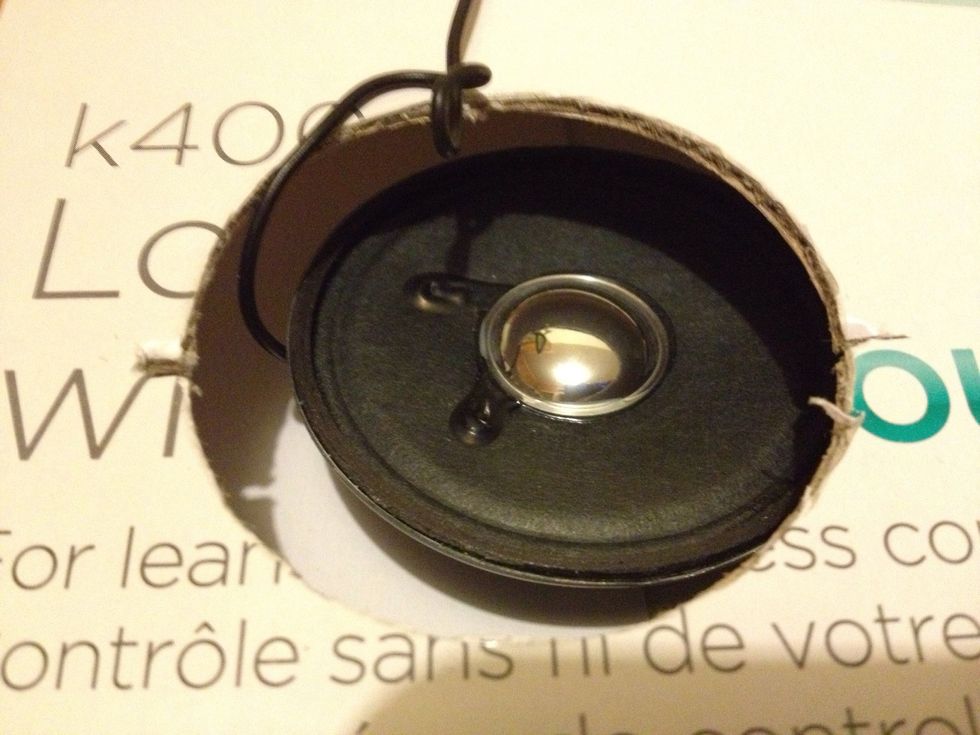 Made small cuts to fit speaker in.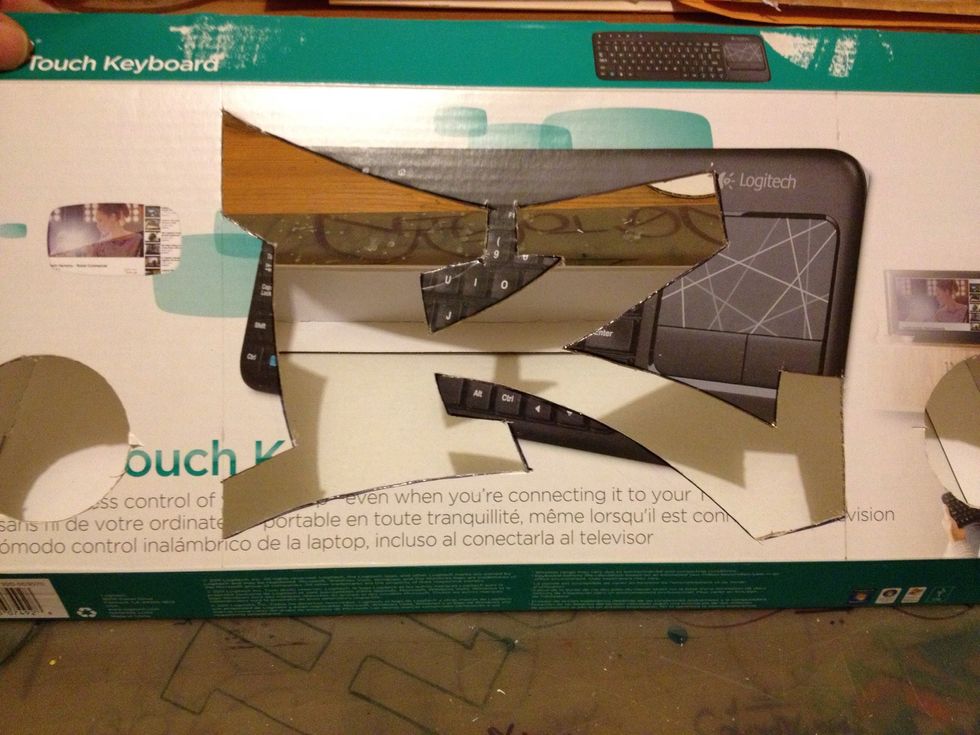 Here I already cut out the "K"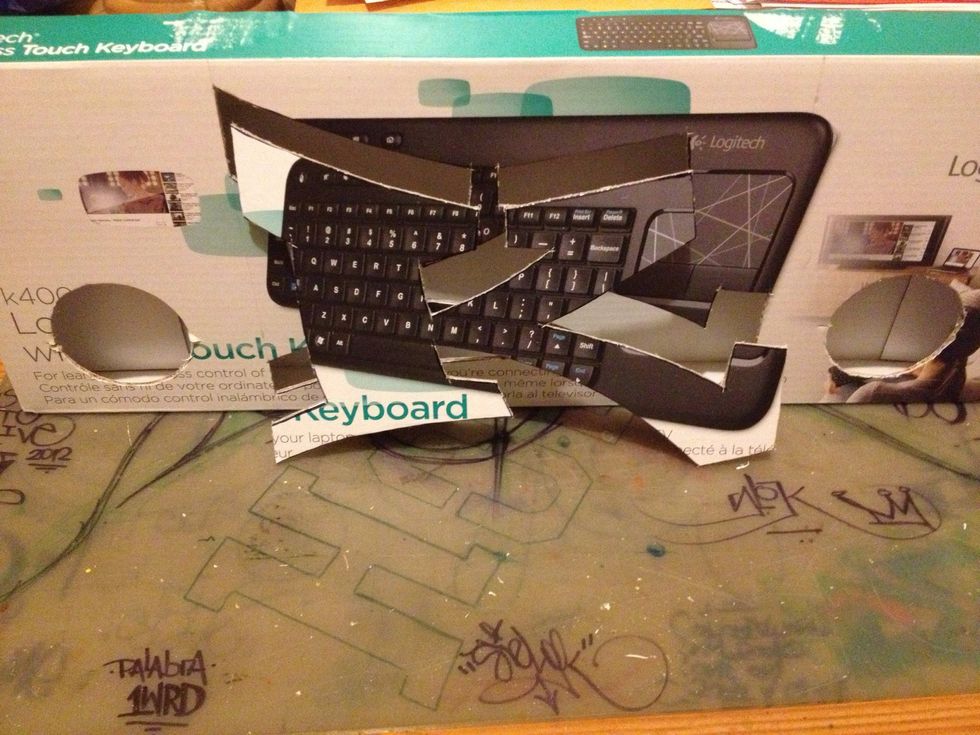 Will use cut out for detail inside the box to give it a dimensional look.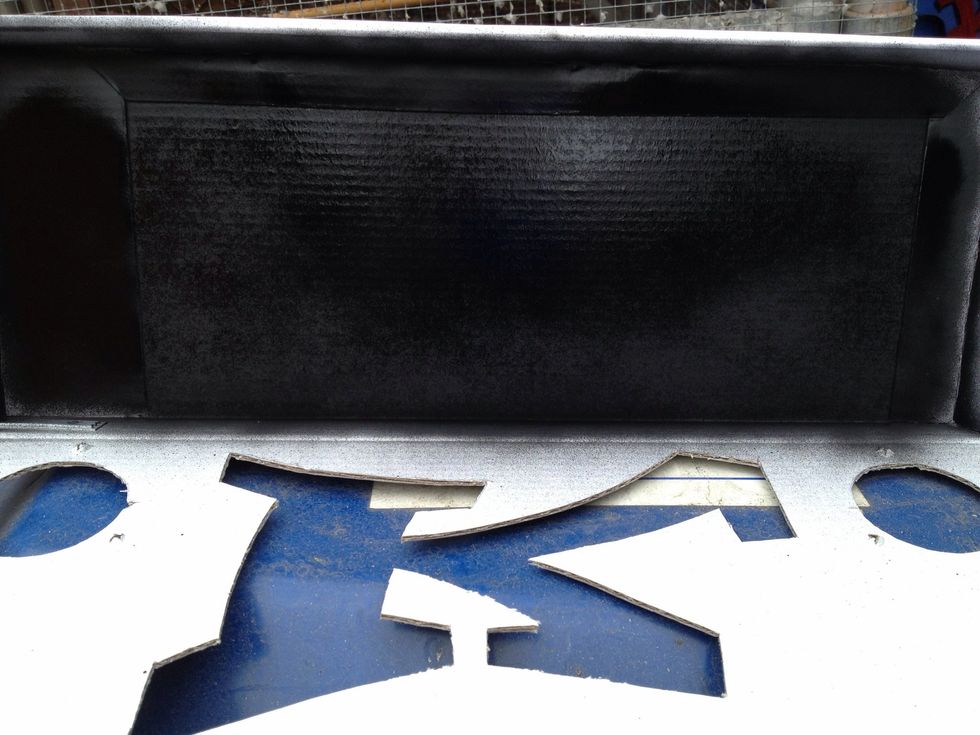 Painting process. I used black inside the box. When using spray paint pls make sure to wear proper protective gear.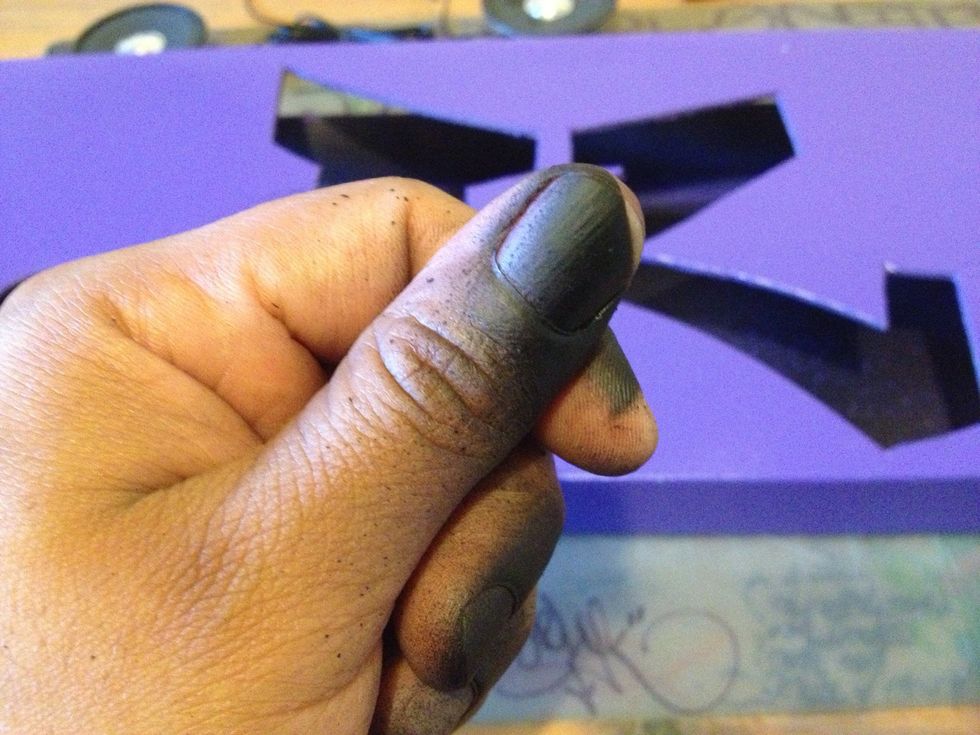 This is what happens when no protection is used. You become part of the project.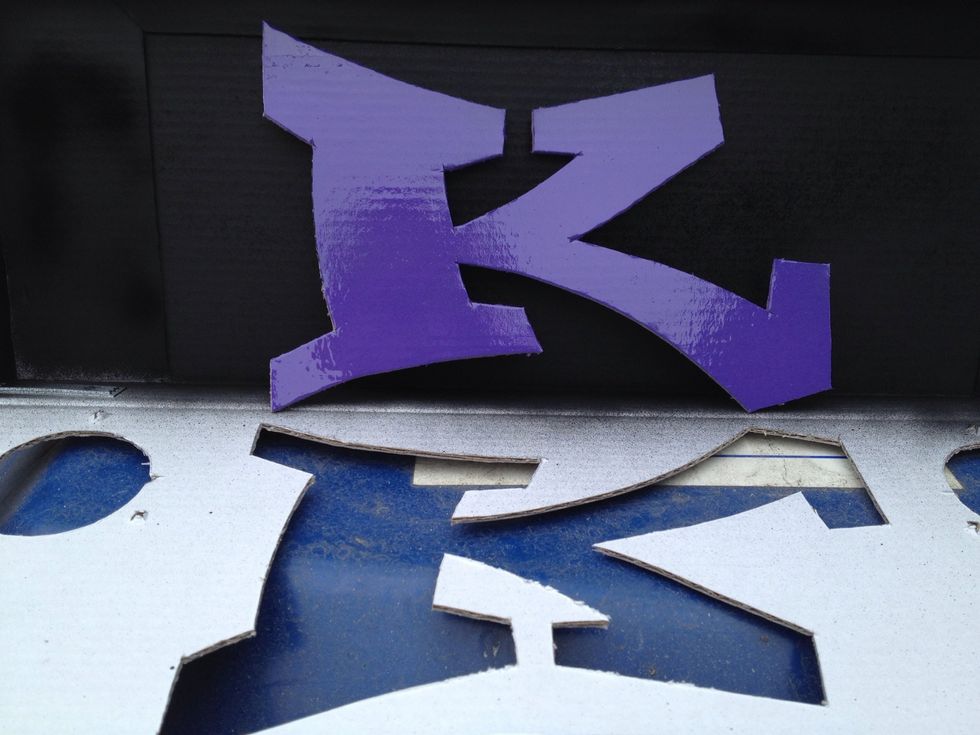 Used purple on the cut out letter "K" and on outer side of box.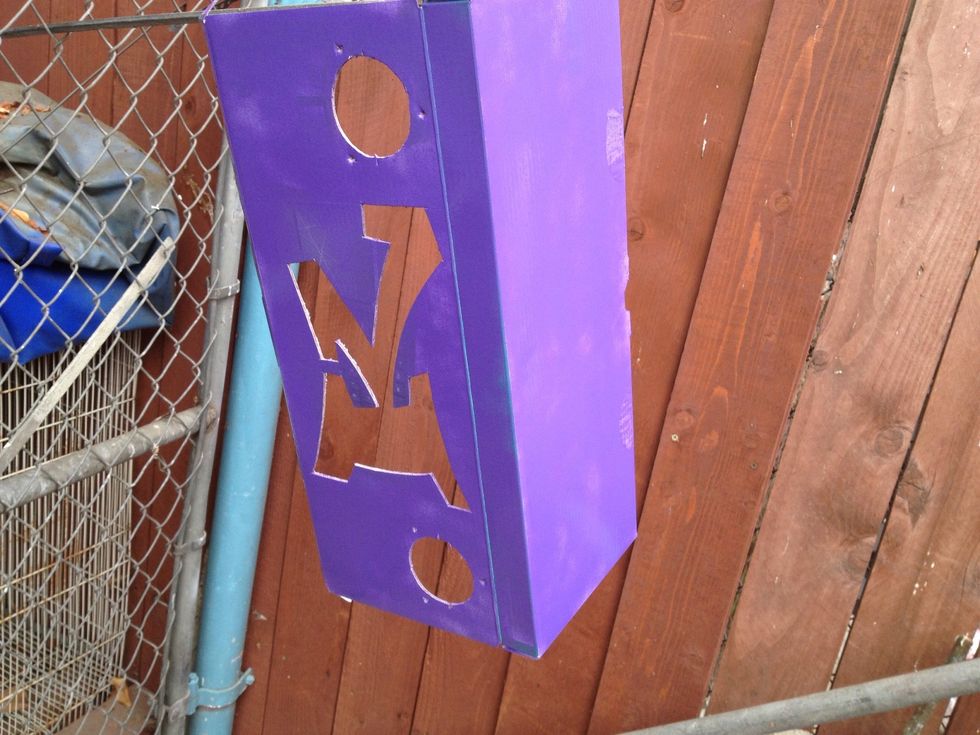 Outer side of box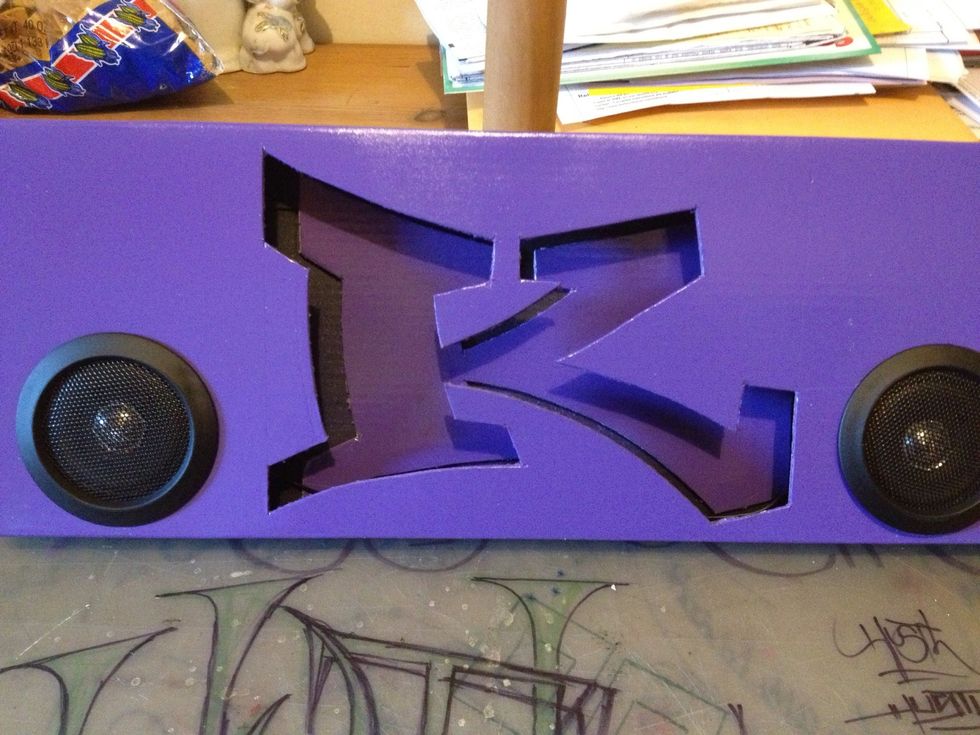 Here u can see how by placing cut out inside the box it gives it that dimensional look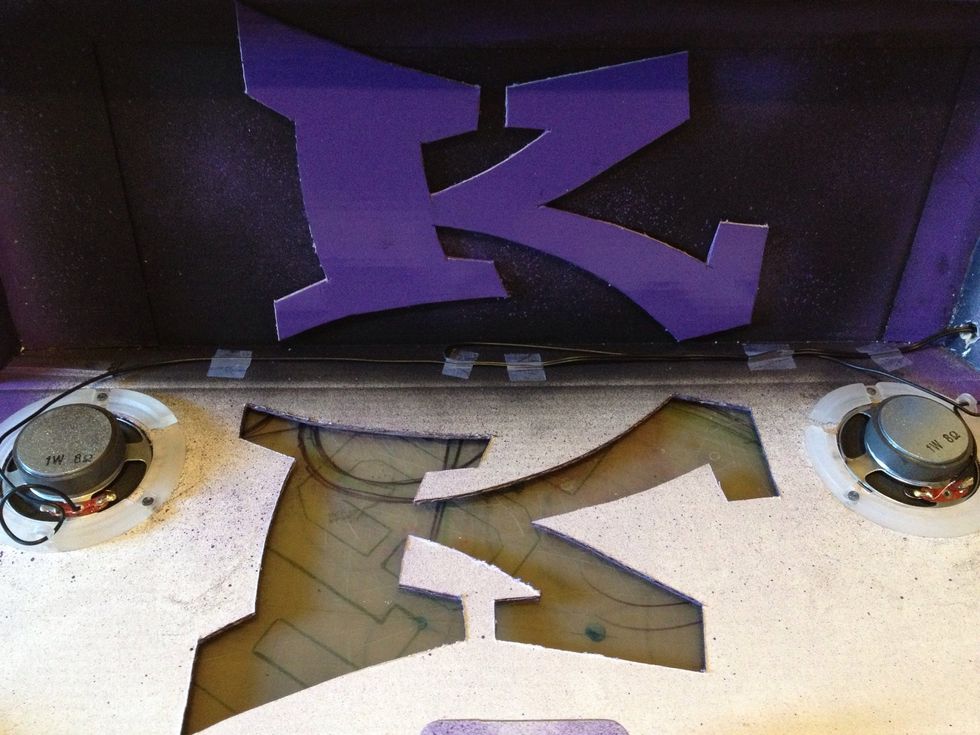 Used tape to conceal the wire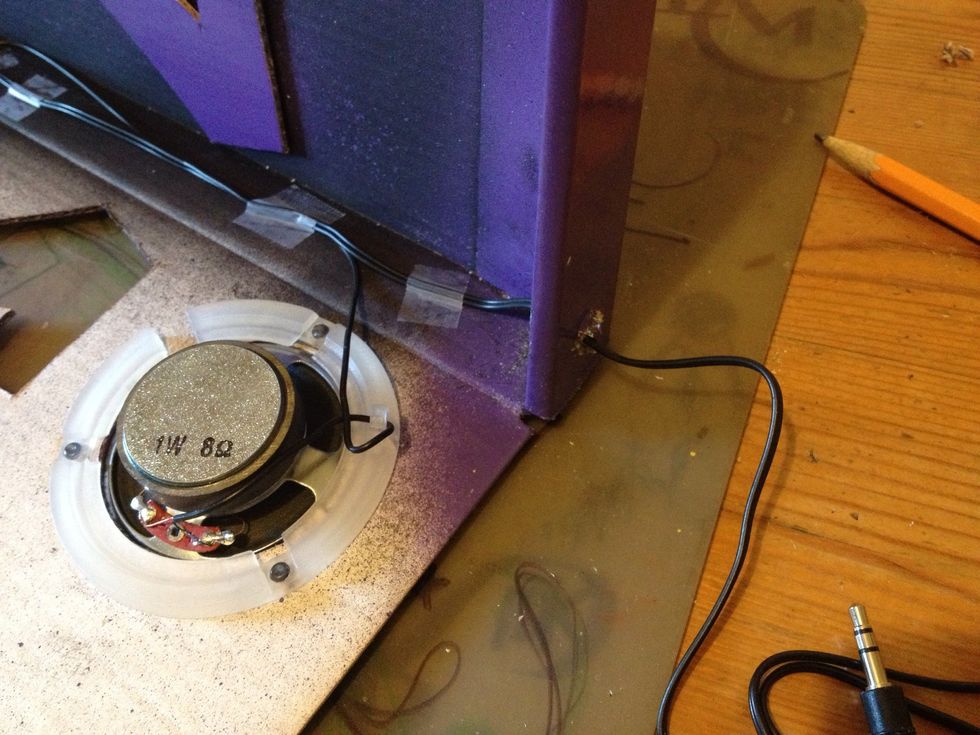 Made a side cut for headphone jack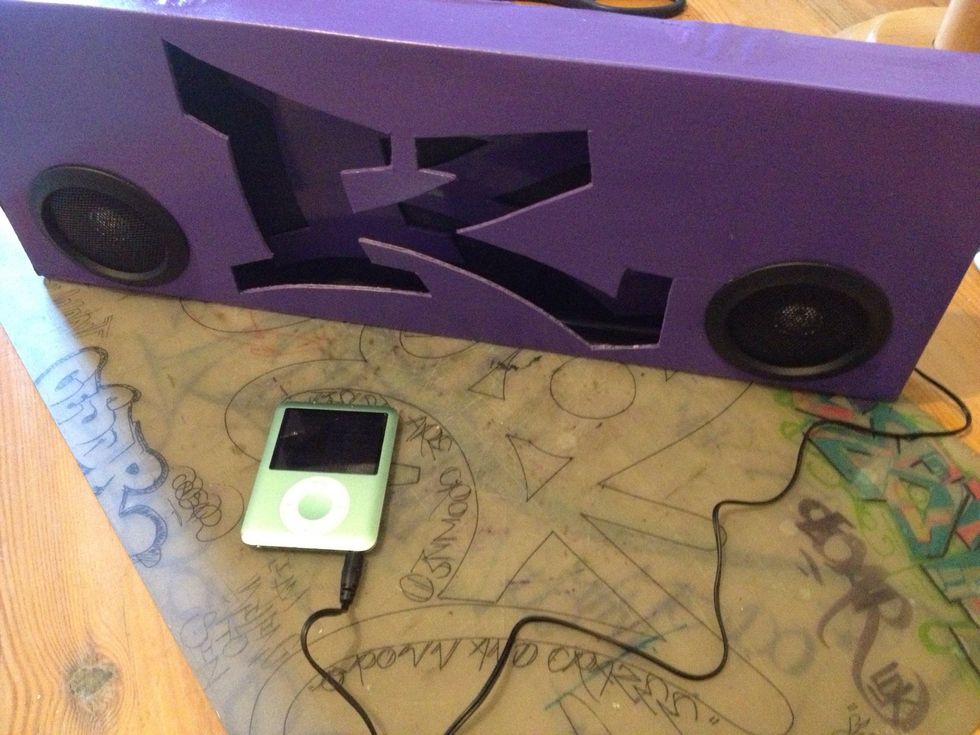 Project complete
On my daughter's wall. I added a key ring to the back so it can be hanged on wall
The creator of this guide has not included tools