This cushion is for one of my friends. She loves shabby chic and this is my attempt to shabby something chic.
5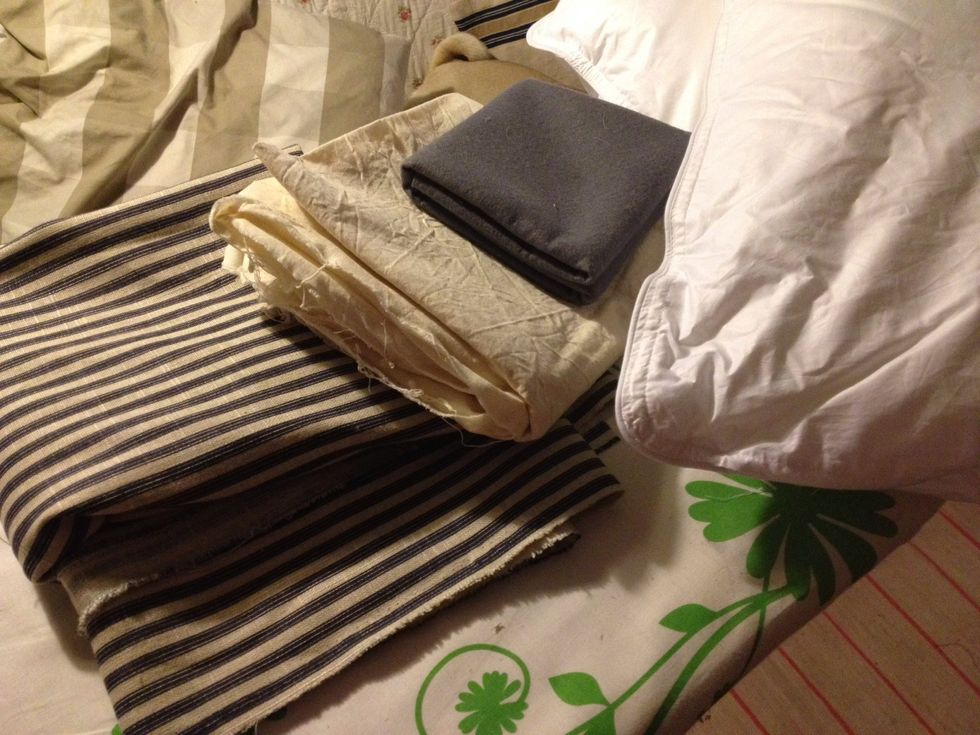 My materials.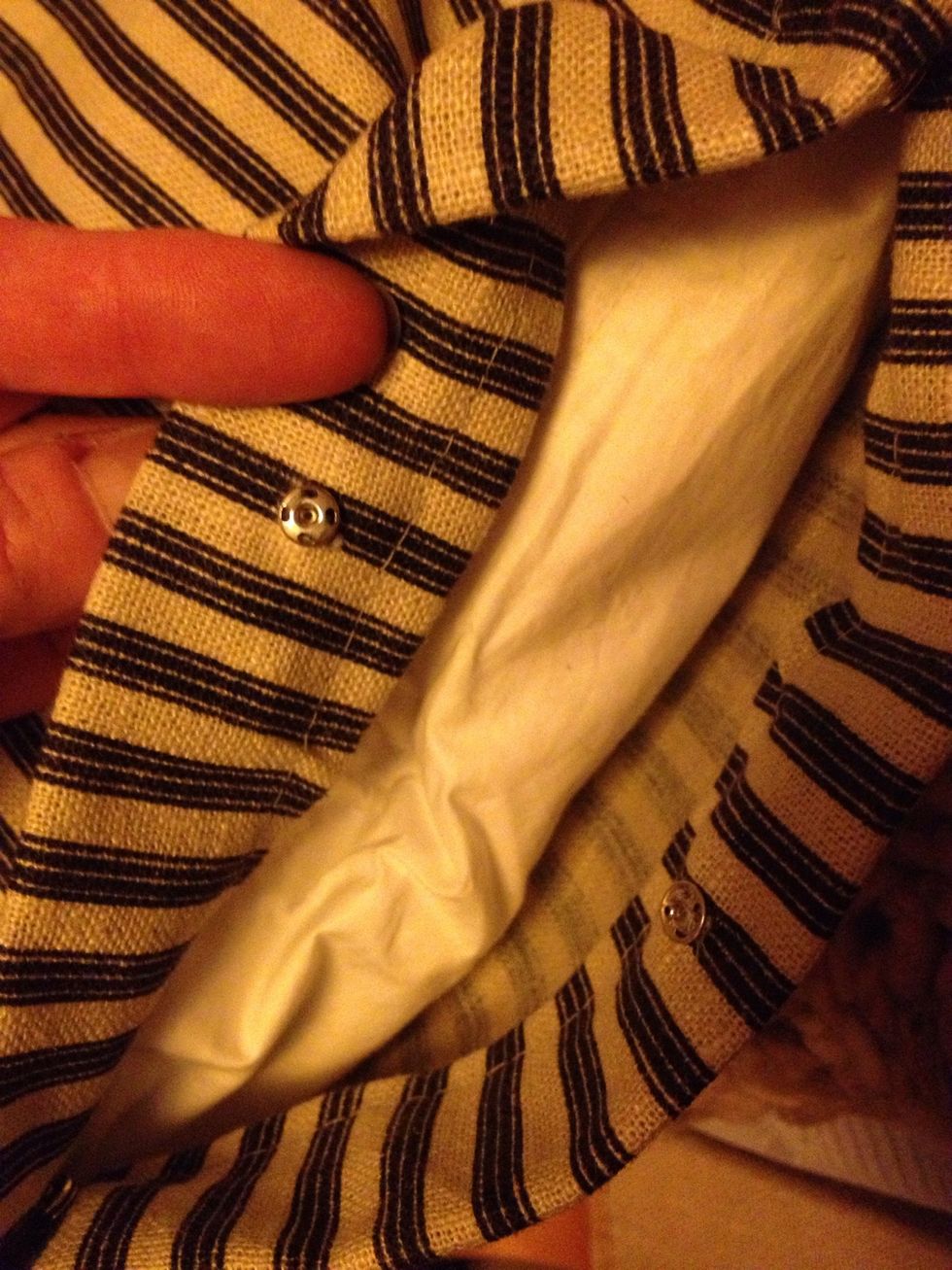 Measure your cushion and sew up a pillowcase (see my guide on how to do that) On this I used press studs. I sewed them on by hand.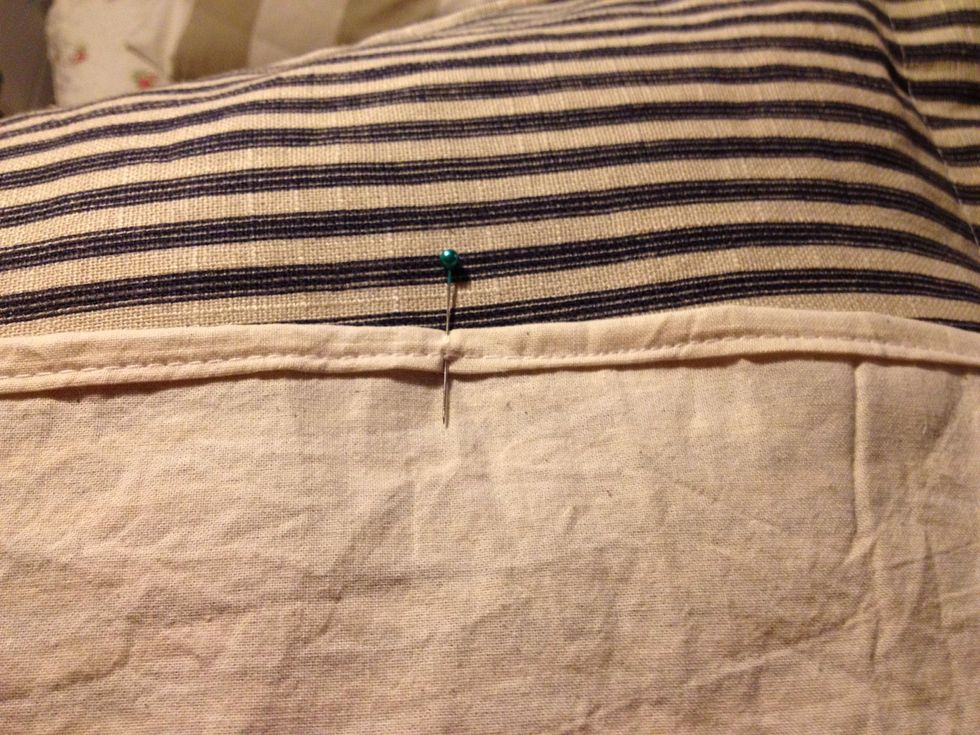 You can sew over your pins providing you sew across them, the needle will just glide off the pins.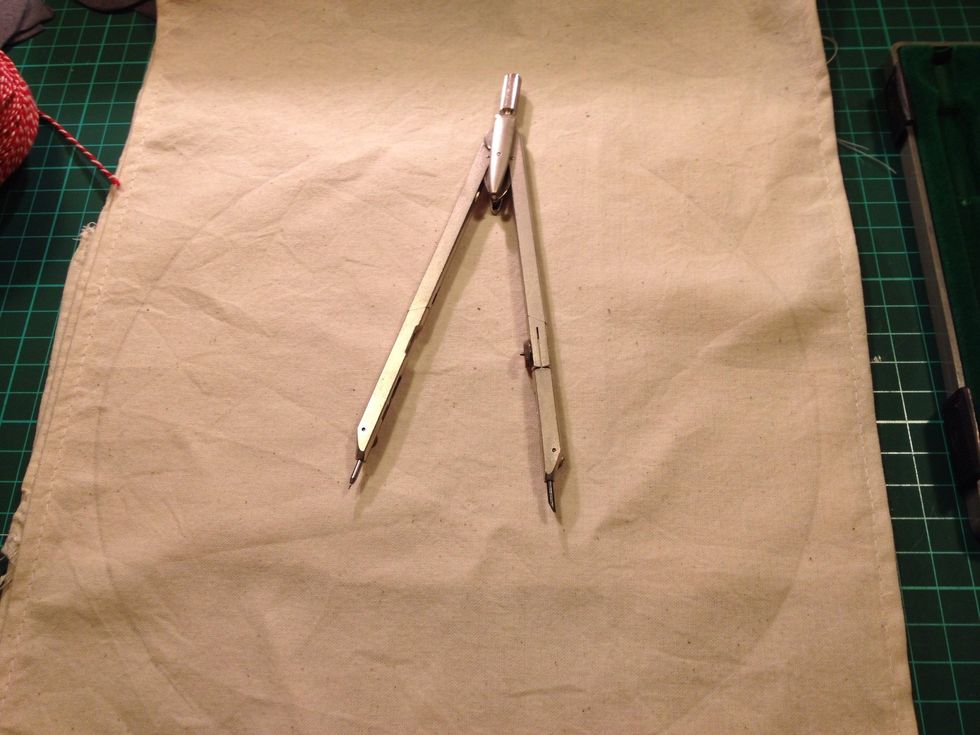 I used pair of compasses to make two semicircles. If you don't have any use a plate.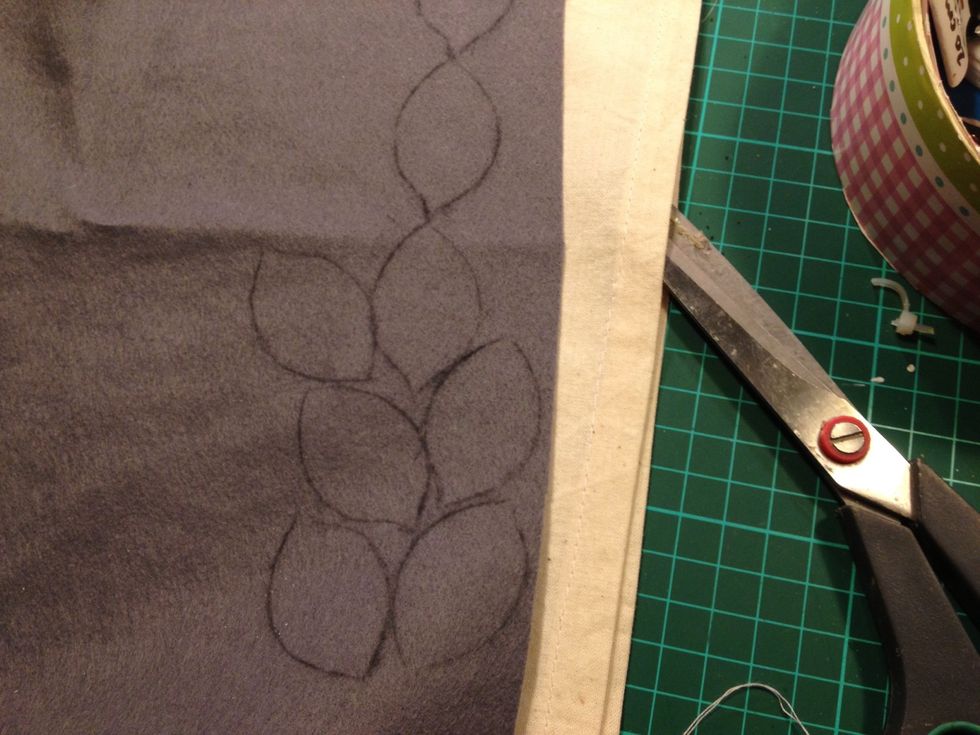 I made a template of a leaf and trace it on to the felt.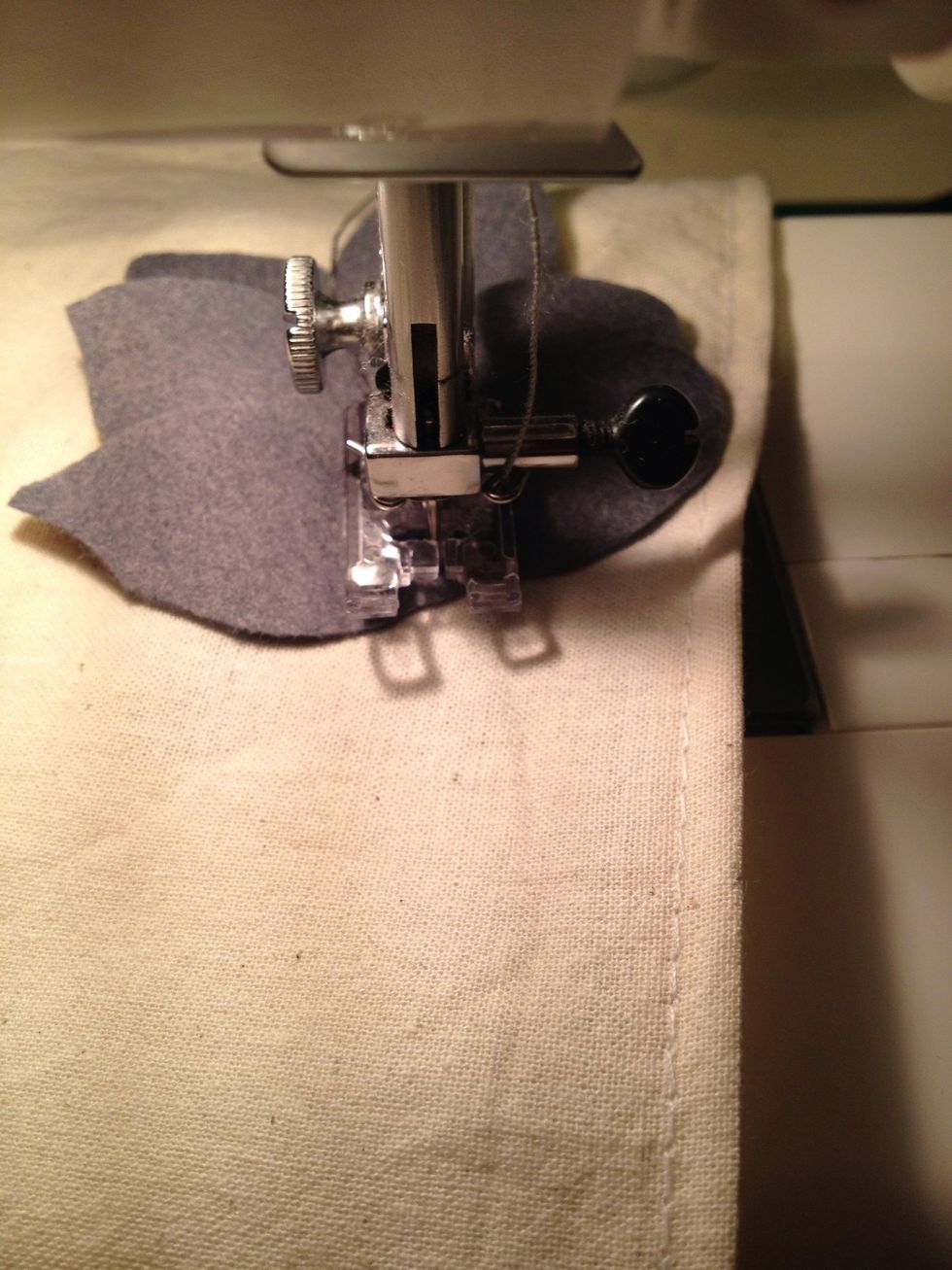 I sewed on the felt leafs two at a time following the semicircle. I used a transparent press foot so I could see where I was going.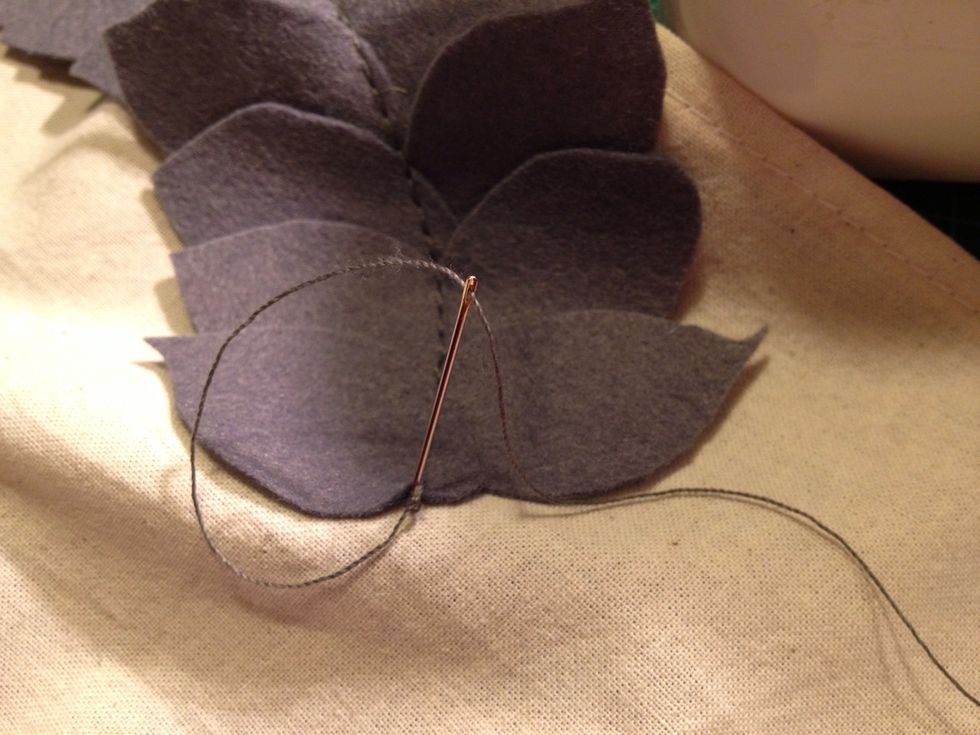 I wanted a clean ending on the garland, so I cut the thread long and using a needle I pulled it on to the backside.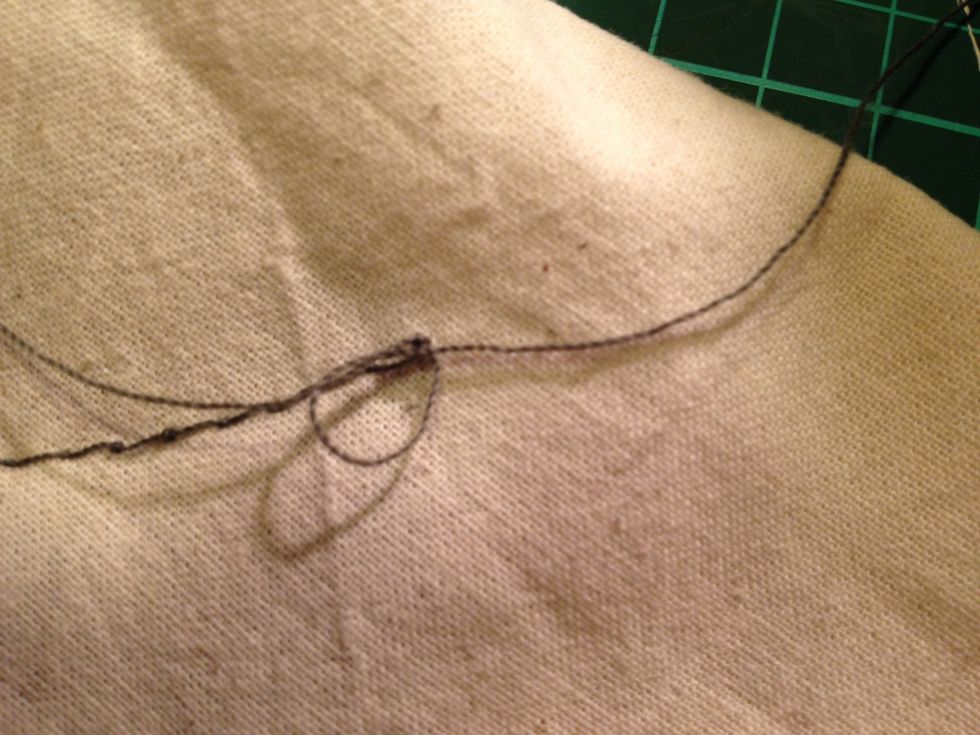 I tied the two ends together with a knot.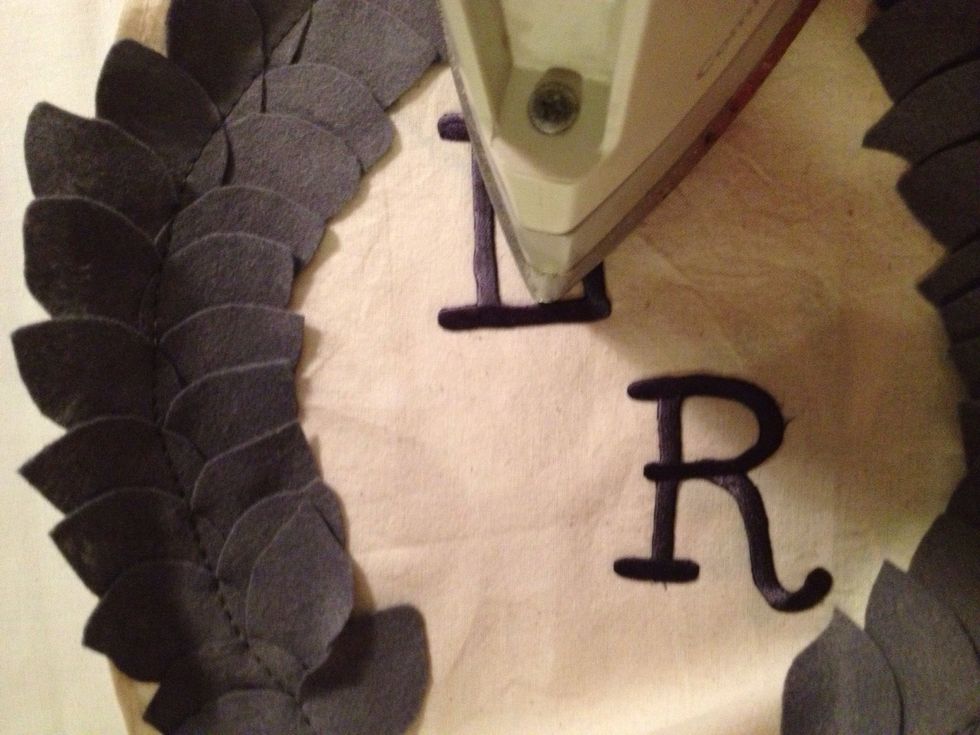 I'm not skilled enough to sew initials on my machine so luckily I found this iron ones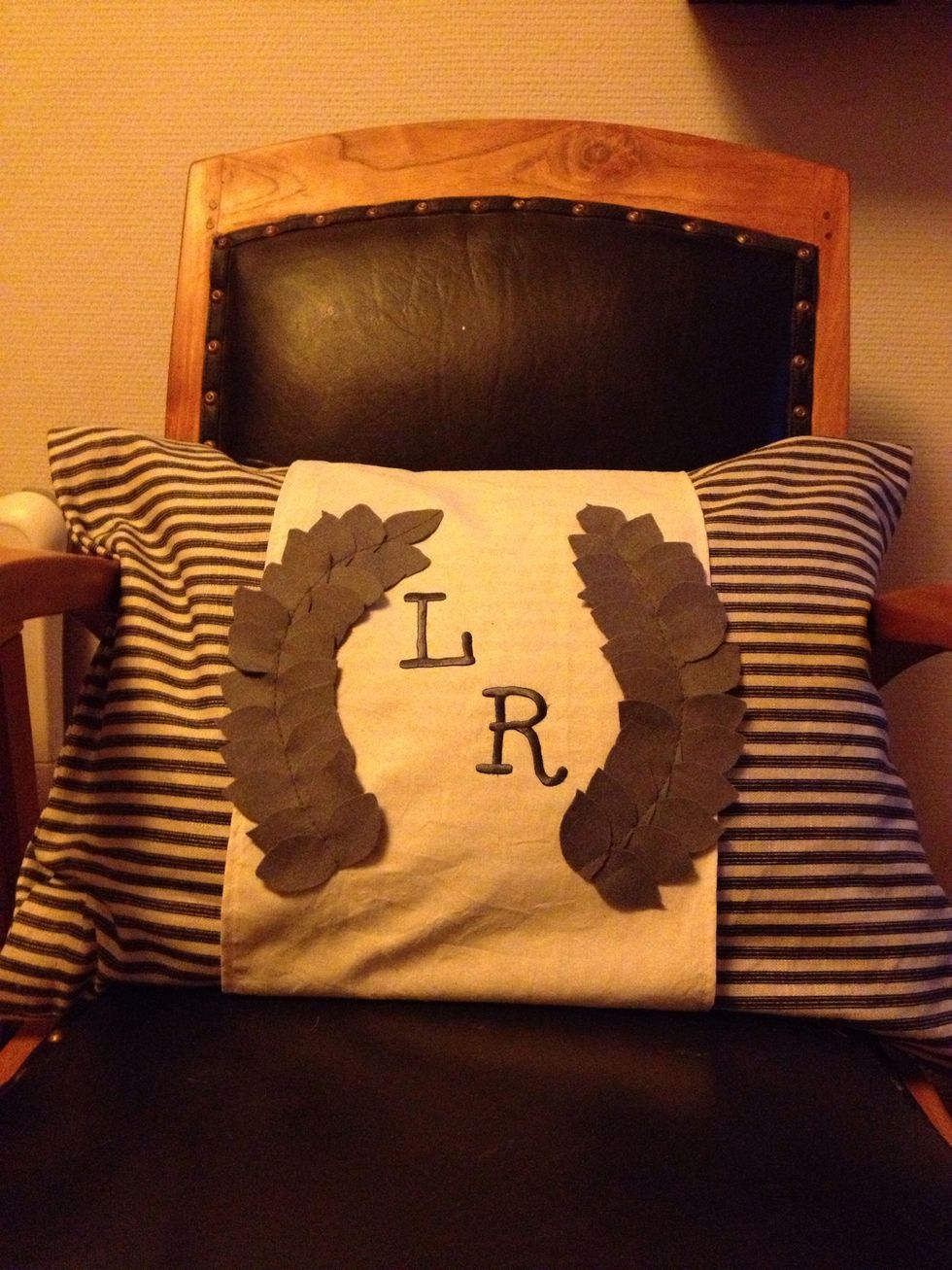 The finished result. The wrap around piece can't be washed because of the felt, that is why I left it loose. This seasons first Christmas gift done.
1.0 Cushion
Cotton fabric
Felt
Iron on initials.
Sowing machine.
Iron