How to make a perpetual calendar
Read old memories while you write down new ones! A fun DIY calendar that can be used for years.
175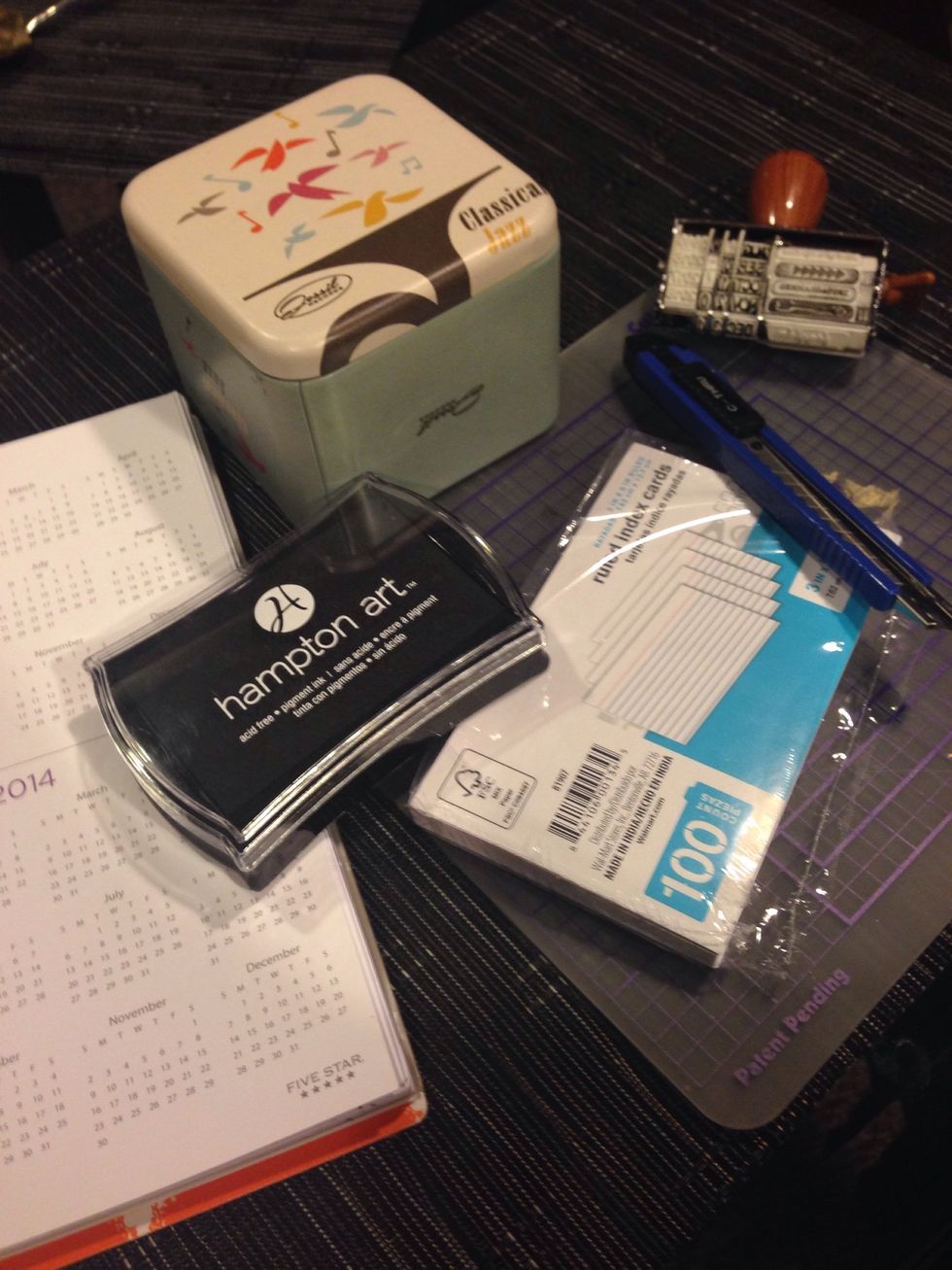 Grab you supplies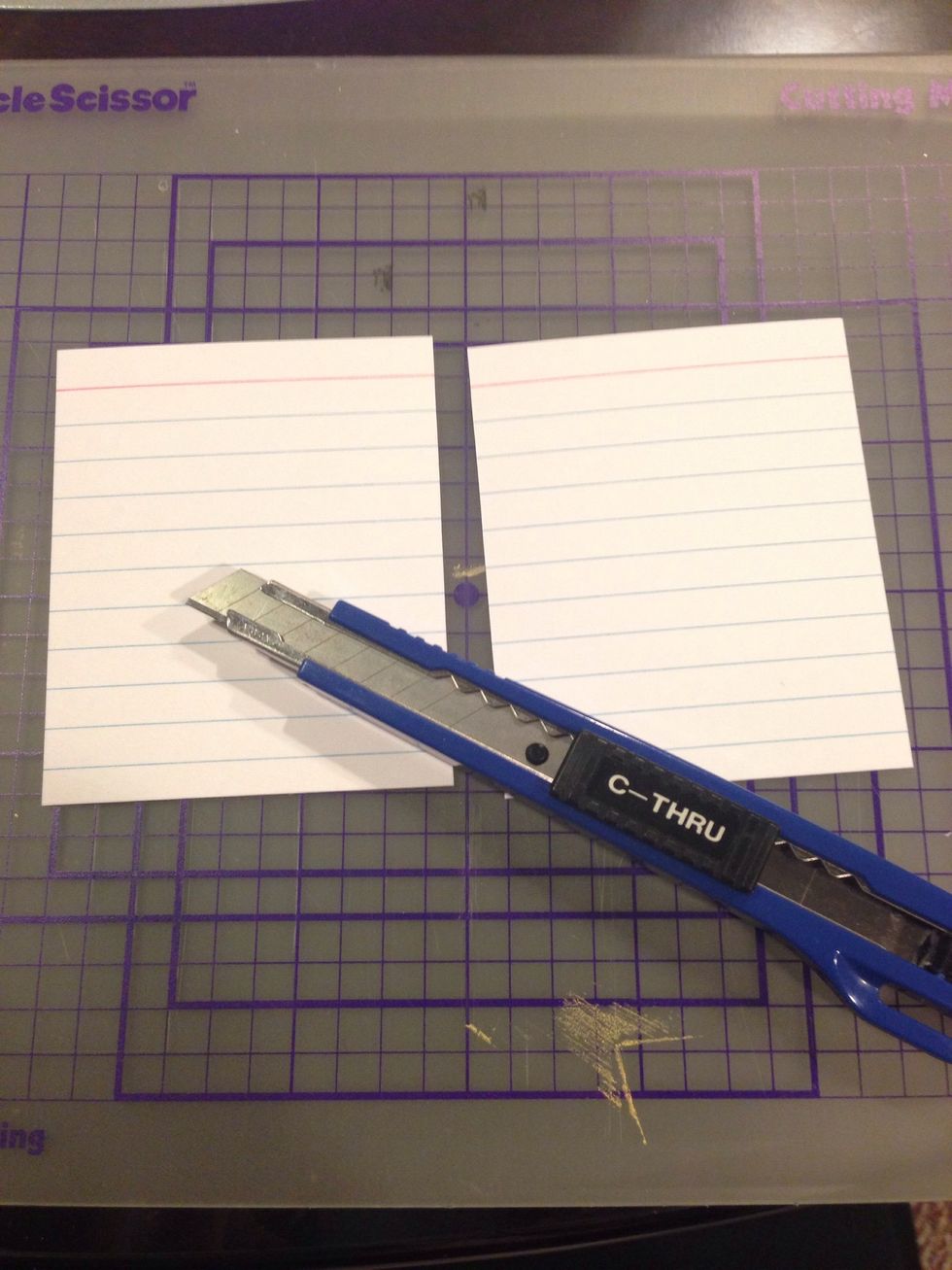 I chose to cut my 3x5 index cards in half, I don't need as many index cards (365 days worth) & they would fit easier in the box with pens as well!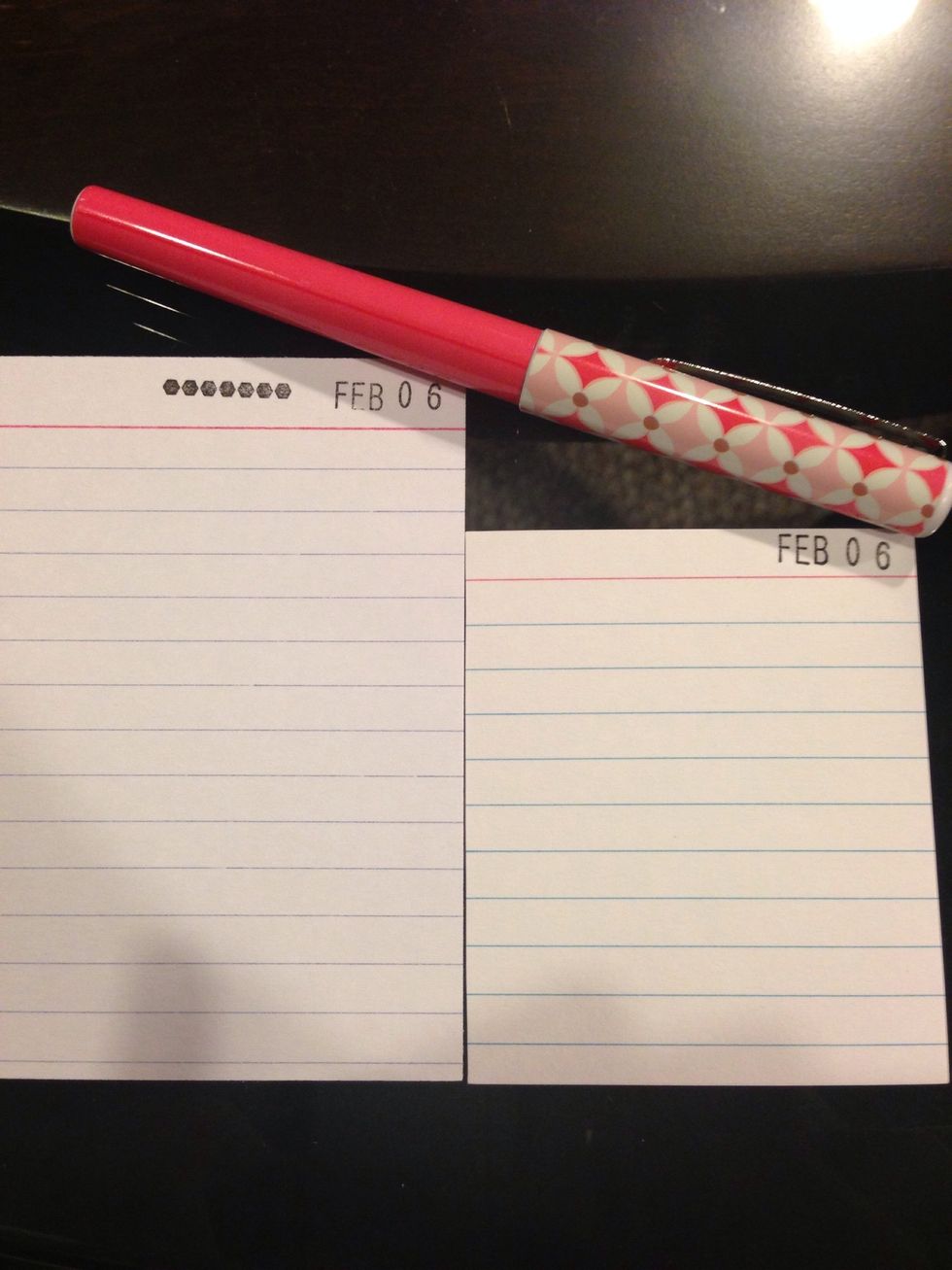 A half of a 4x6 index card vs a half of 3x5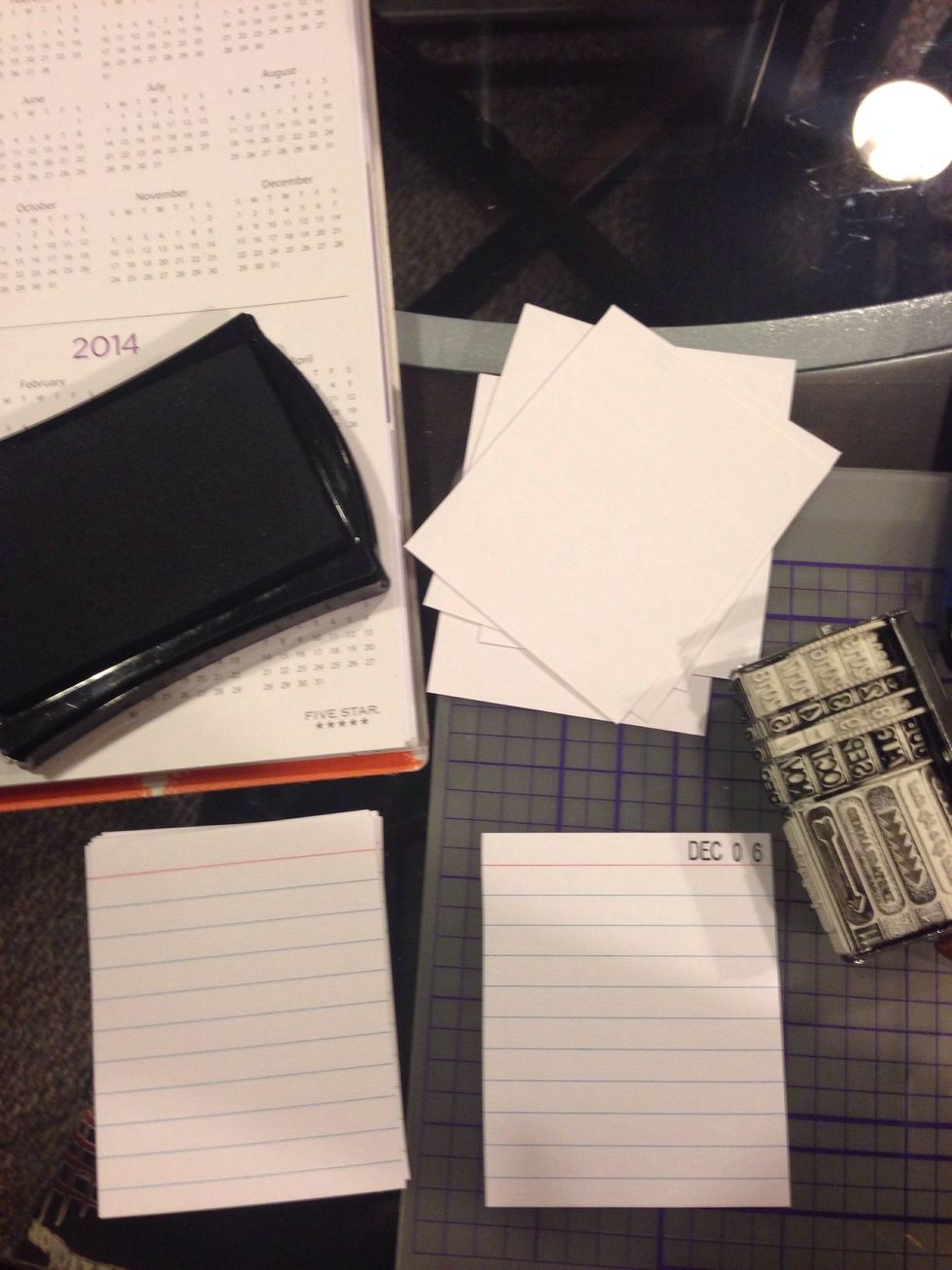 The exciting part! Sit down and put a tv show on and get to stamping, it will take a little bit of time but be patient!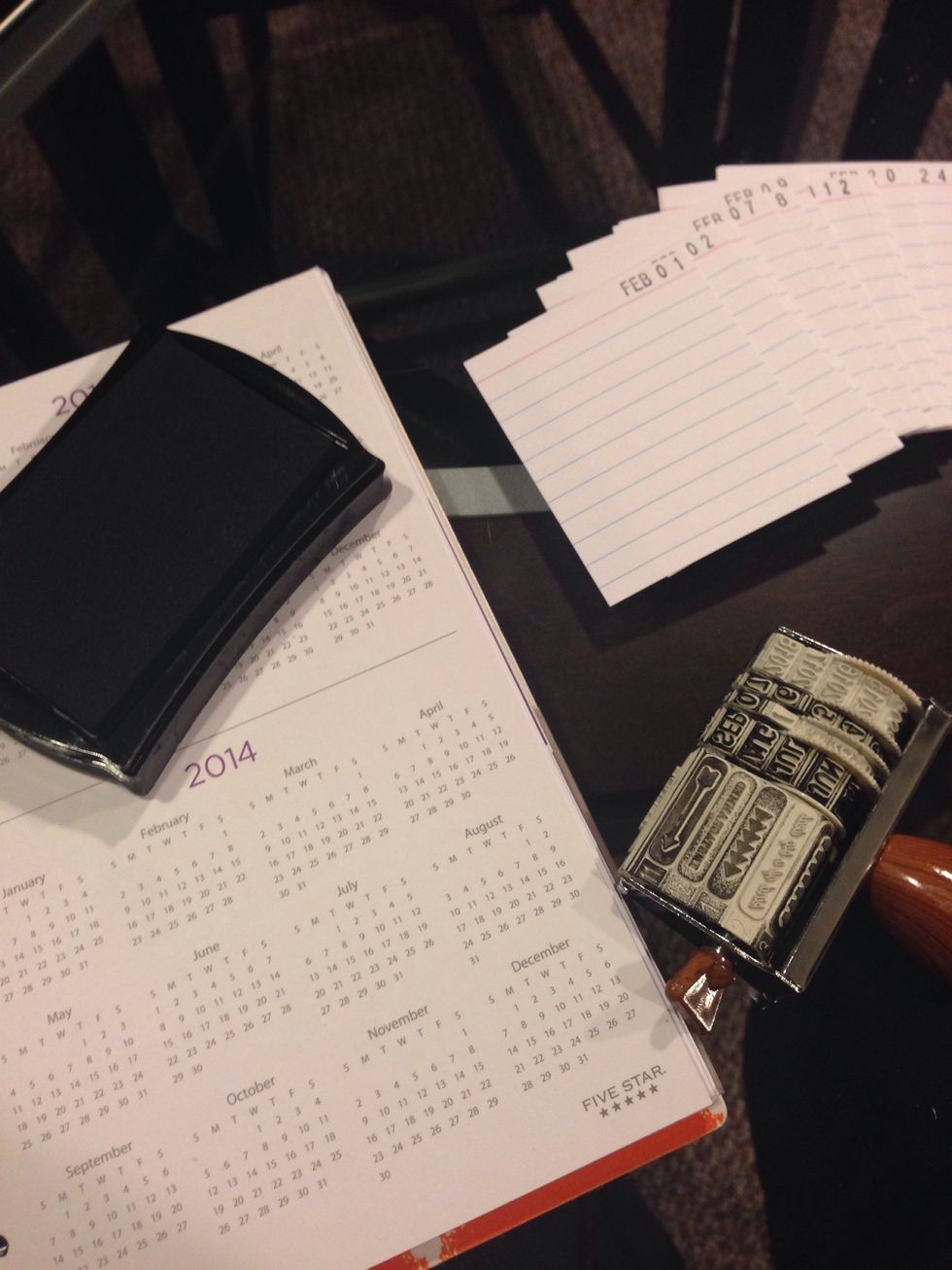 Most date stamps do not have a blank year. Slice off an old year with a razor.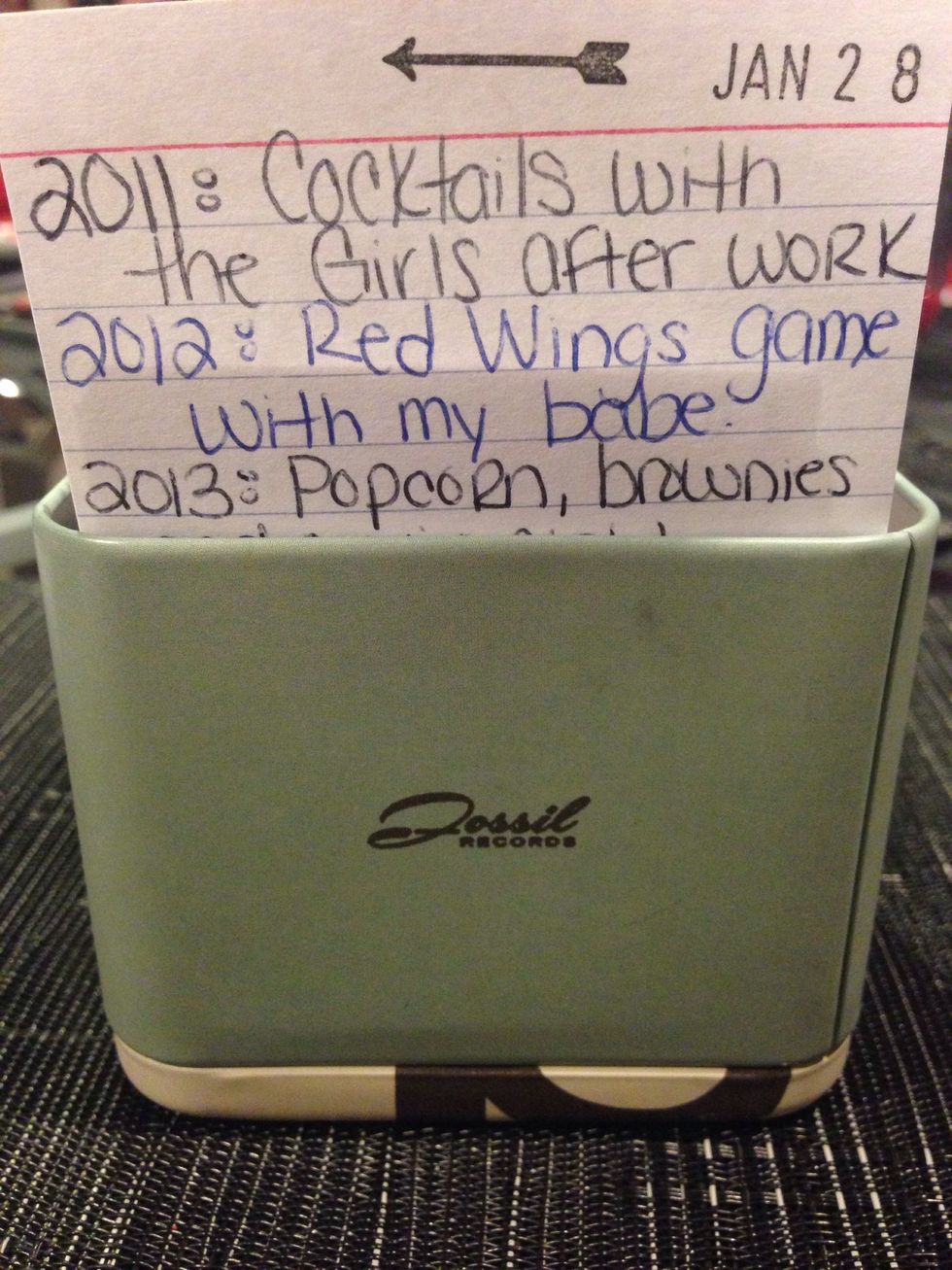 Get into the habit of writing something down everyday. Set it out on your desk or your night stand and don't forget readily available pens!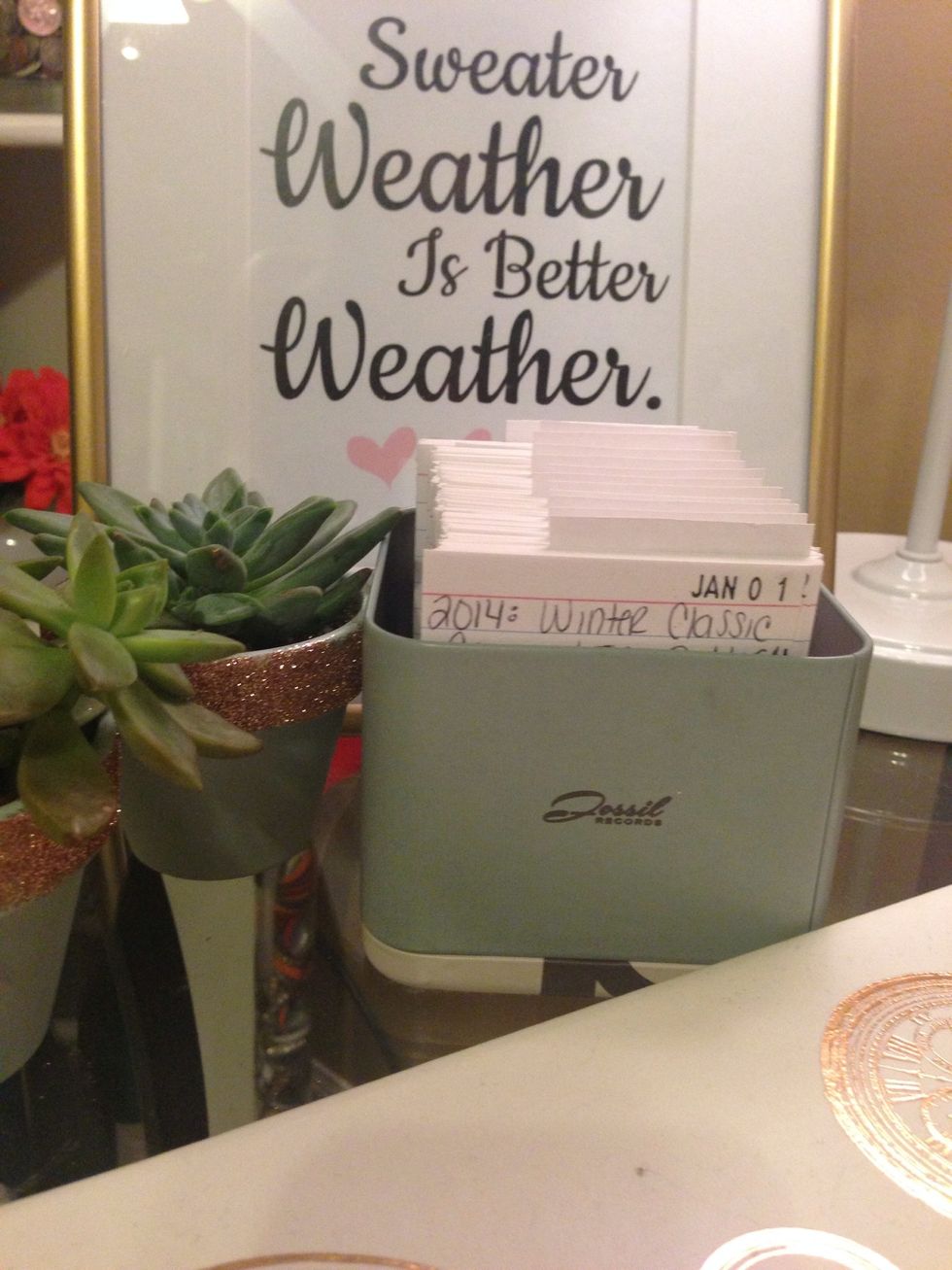 I cut out 12 extra index cards so I could separate each month.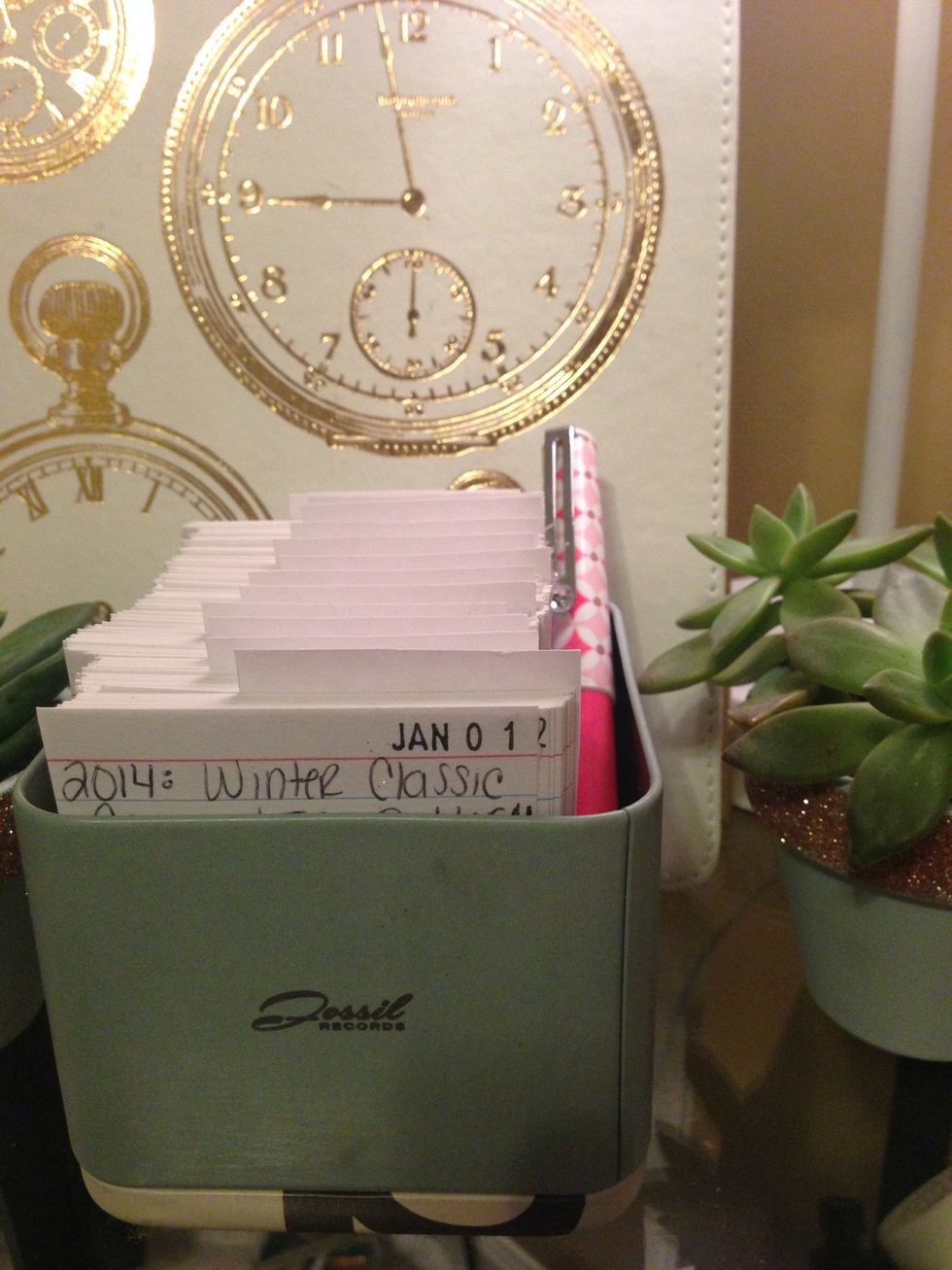 I used a fossil watch box. My calendar fits perfectly within it plus pens! My box is 3.5"x3.5". *Use a berry container next time you bring home fruits! Spray paint or keep it neutral!
Add pictures or a small item for the particular day to come back to every year! Hope you have fun & enjoy =)
Index cards
Scissors/X-Acto Knife
Ink pad
Rubber date stamp
Small box/berry container
The Mitten State- Detroit