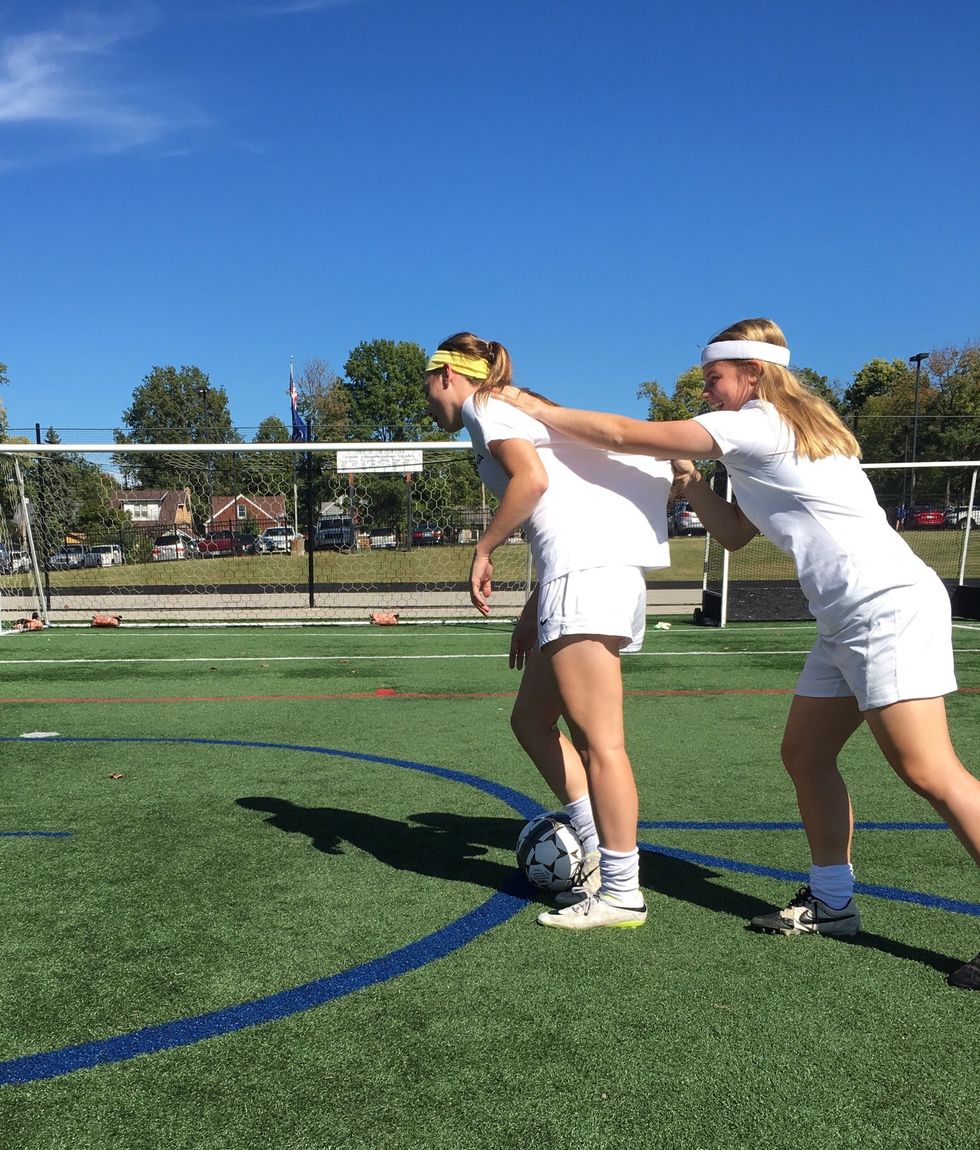 Get foulded inside the penalty box.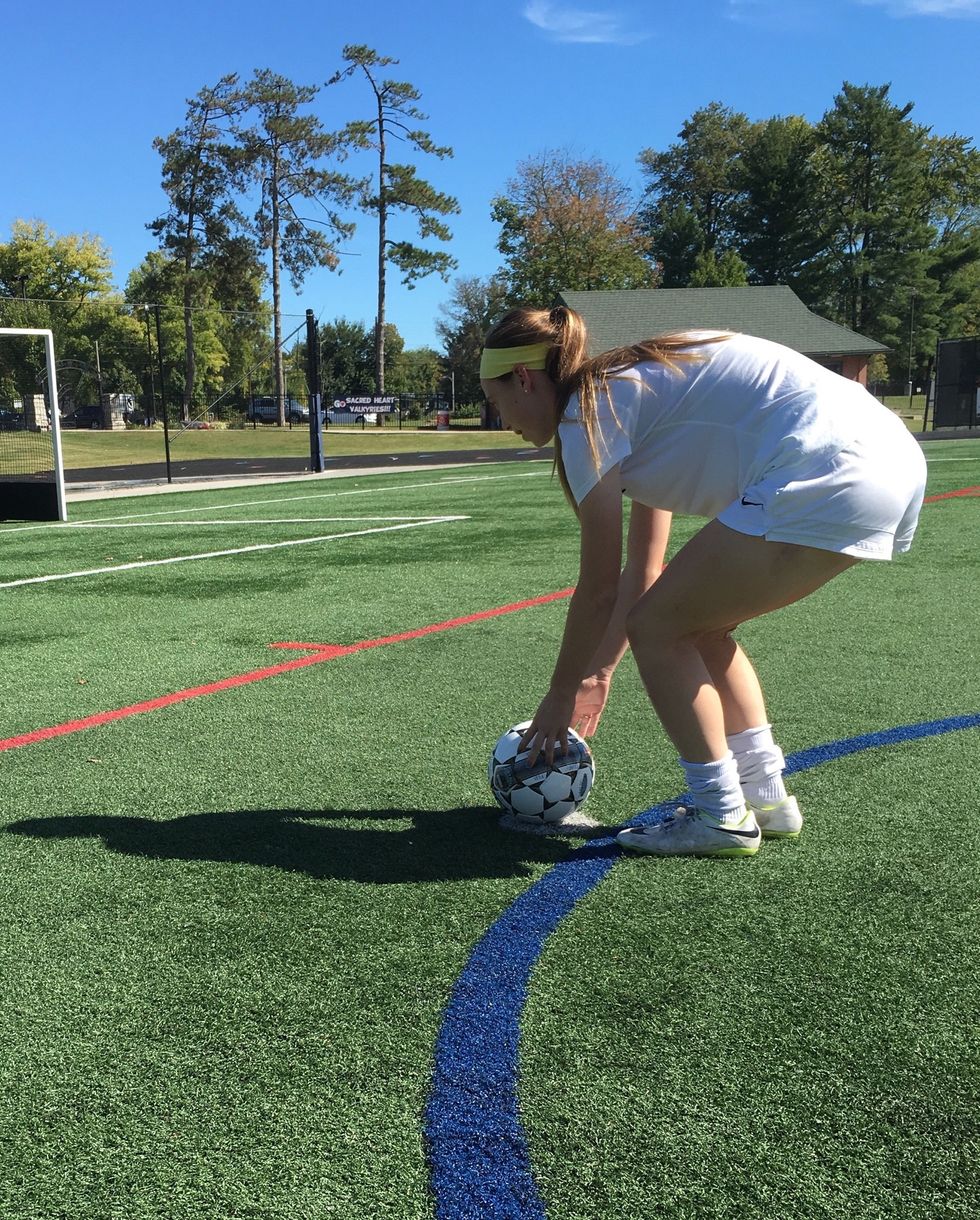 Place the ball on the PK spot yourself.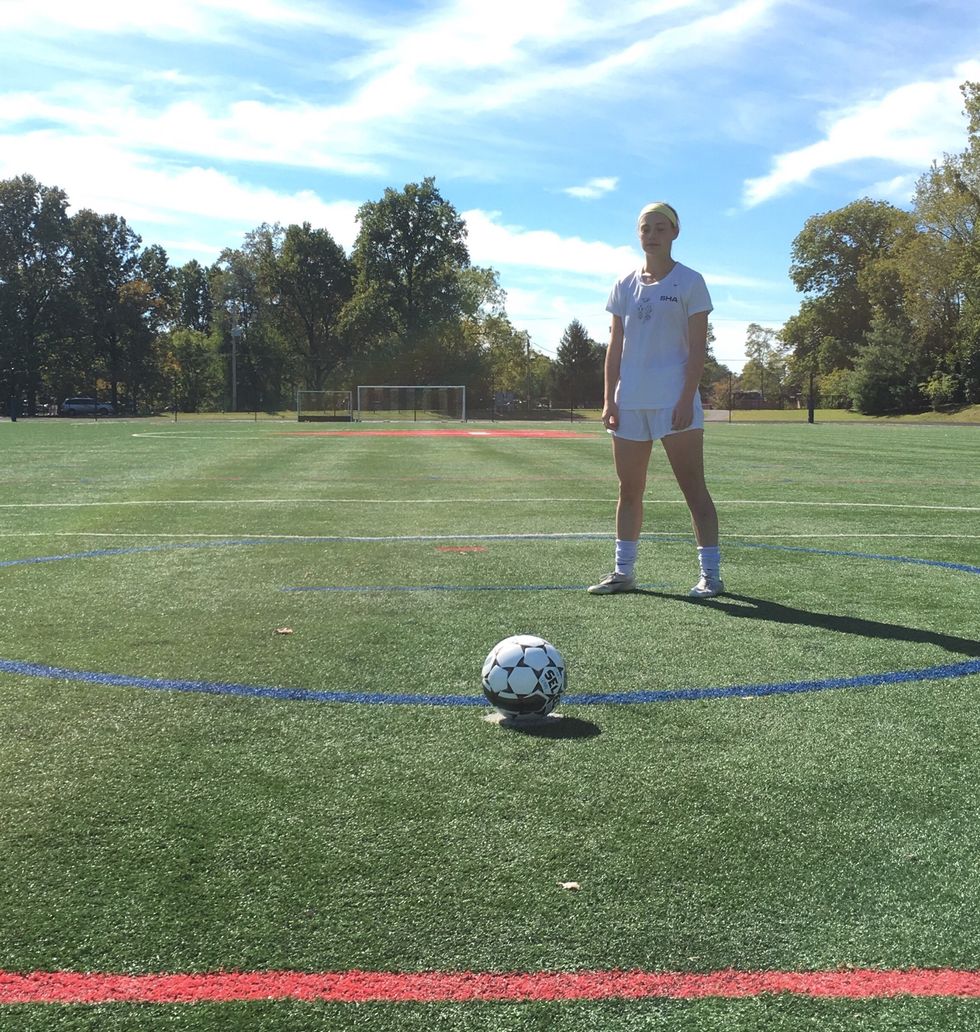 Take a couple steps back from the ball.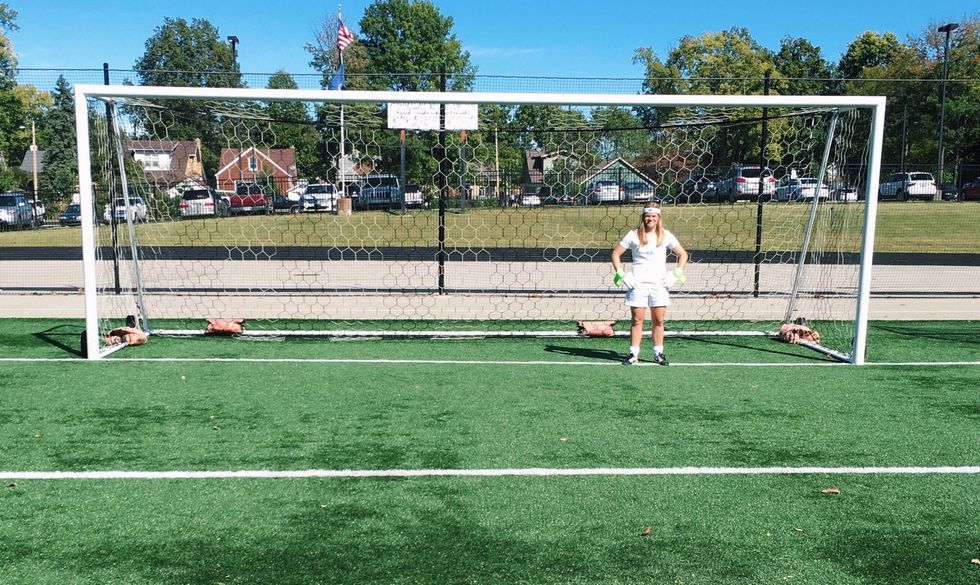 Consider where the goalie is standing.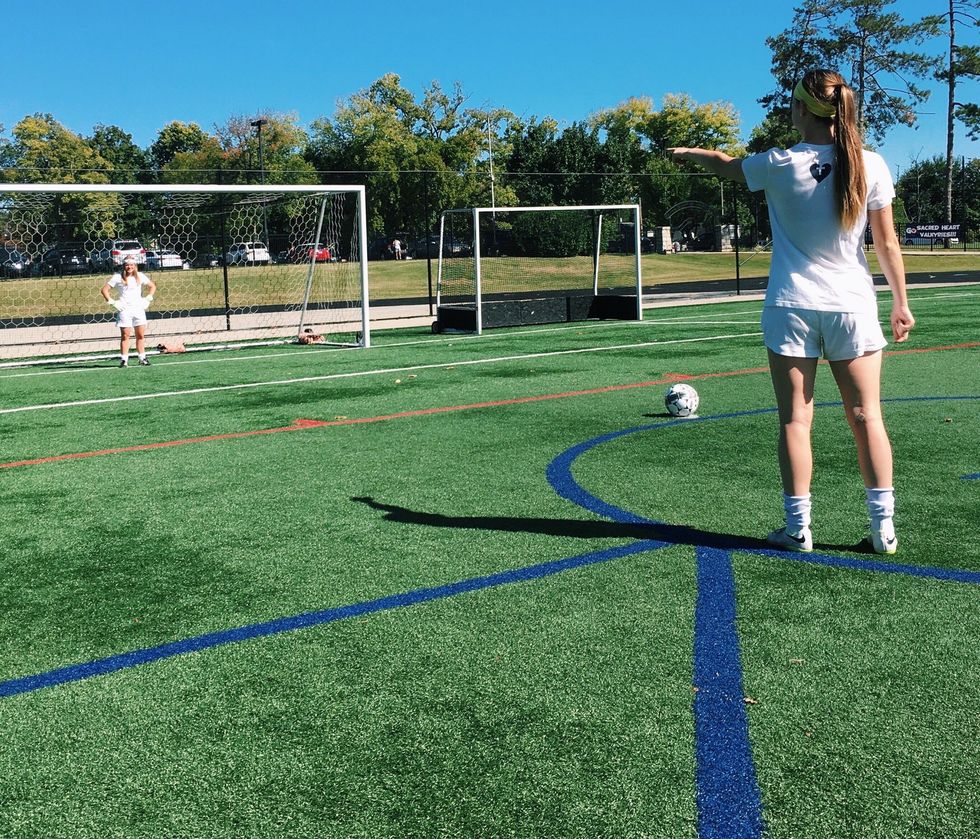 Pick a spot in the goal and stay with it.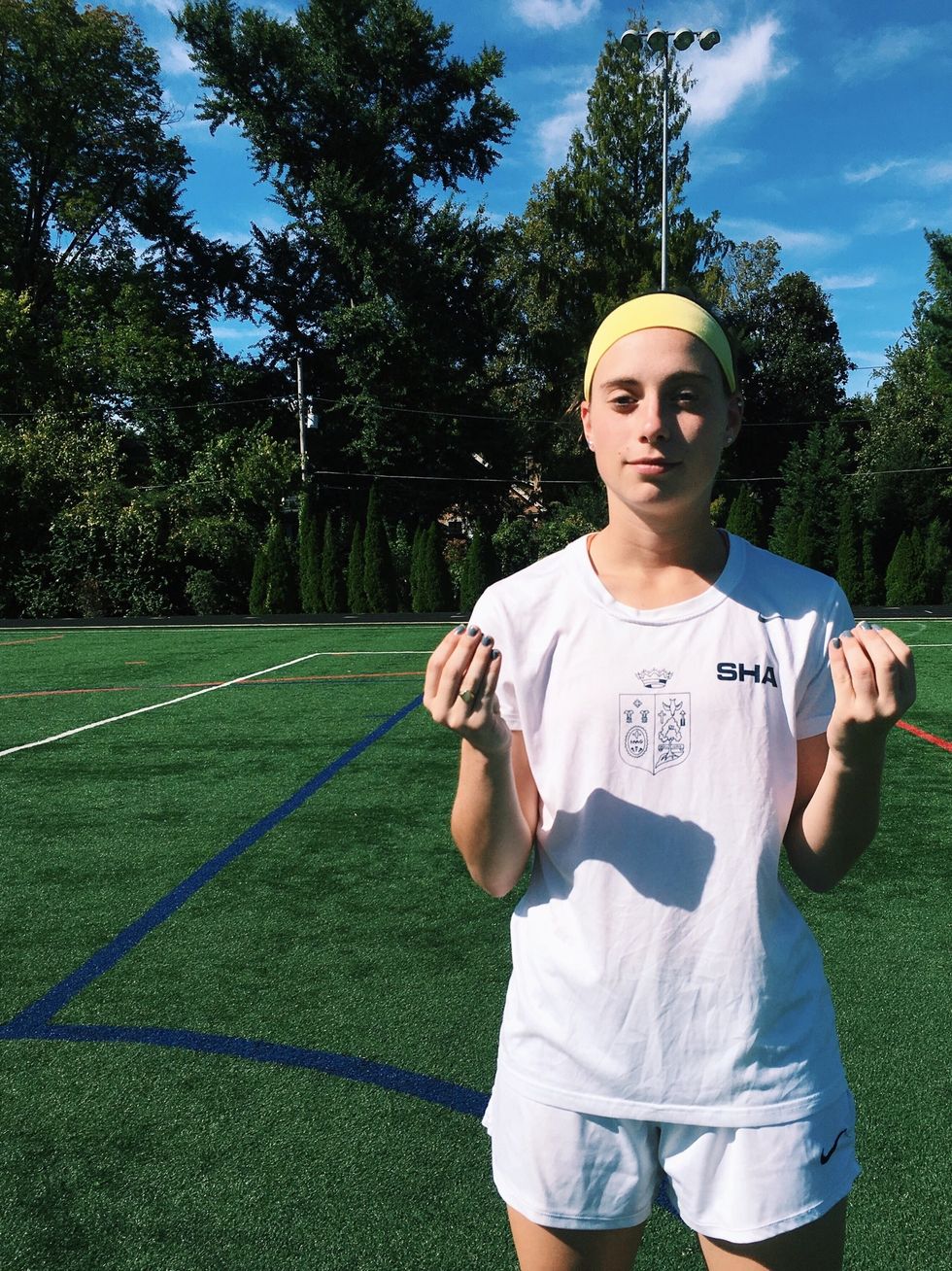 Keep calm and take a deep breath.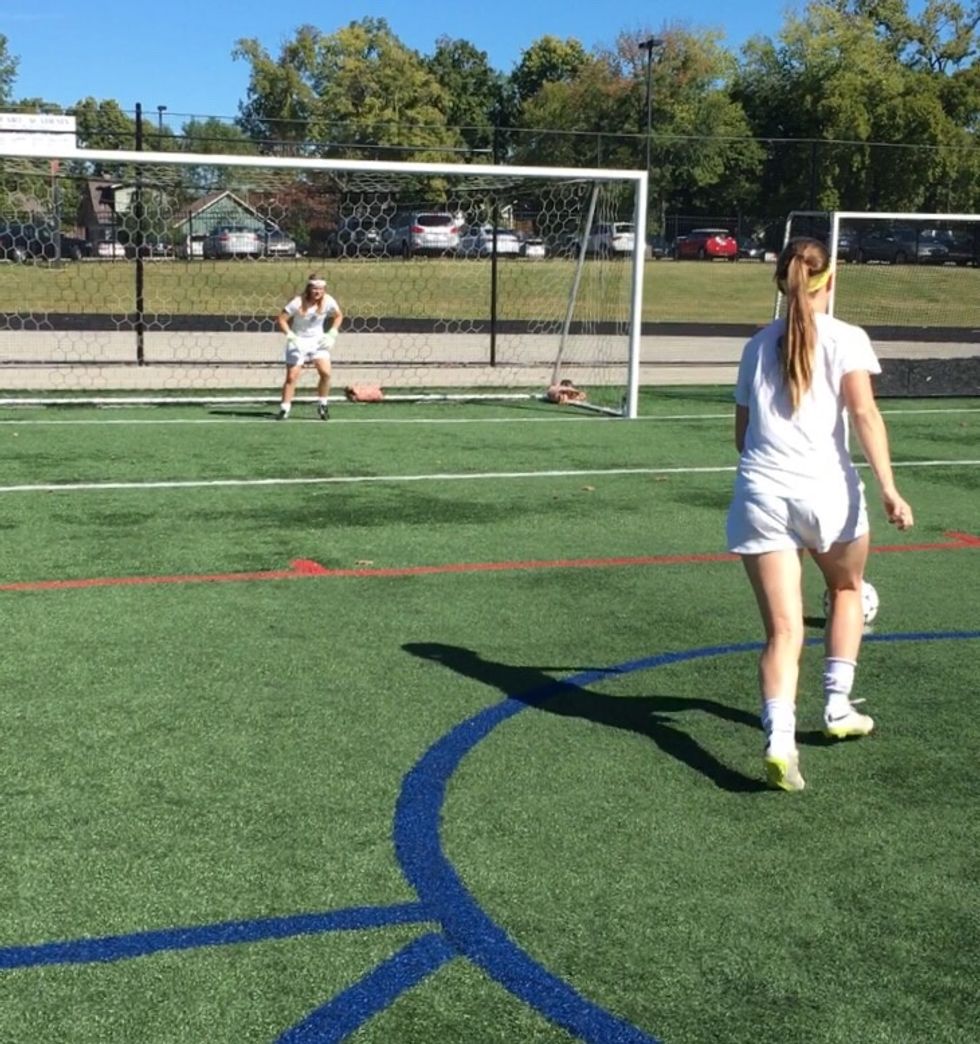 Take a few running steps towards the ball.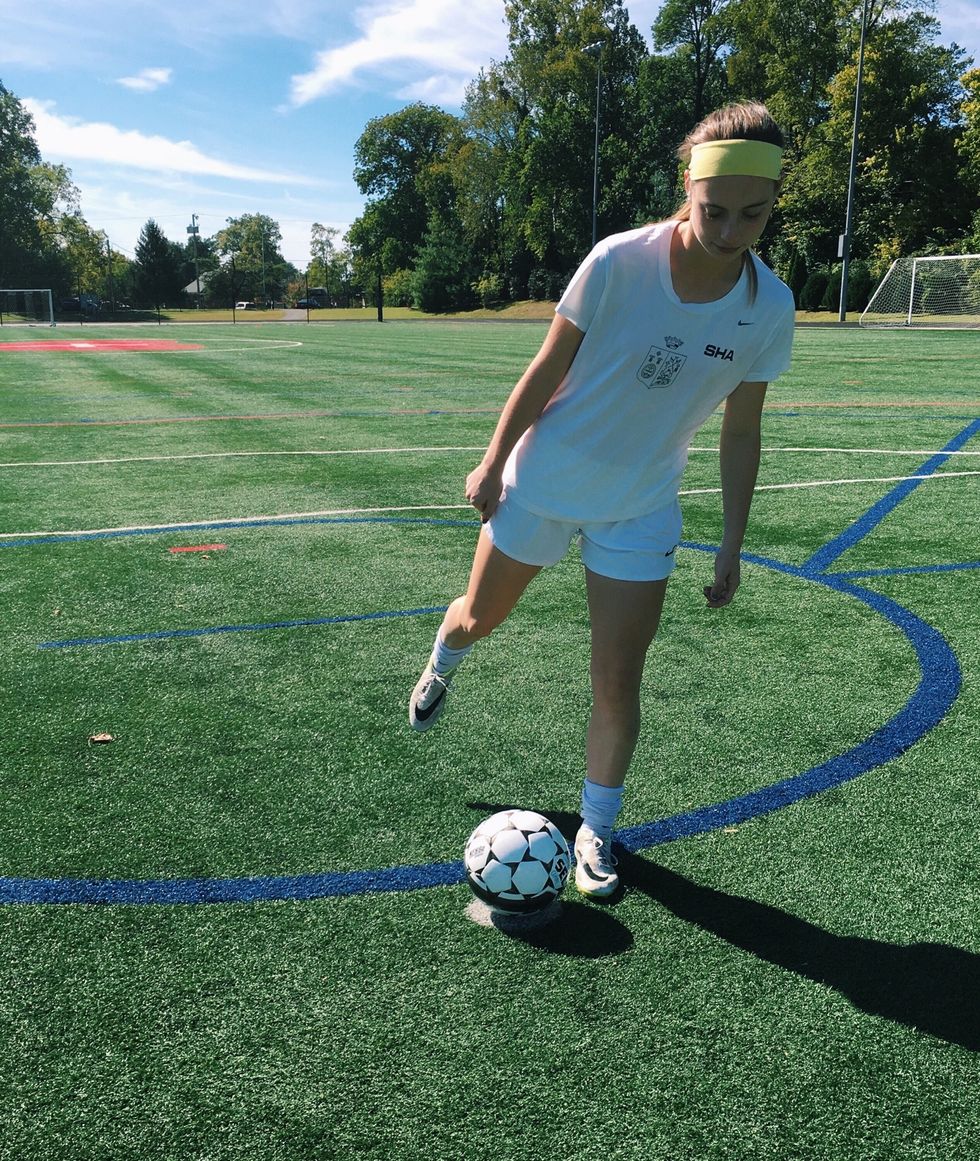 Plant your non-shooting foot beside the ball and in the direction you will be kicking.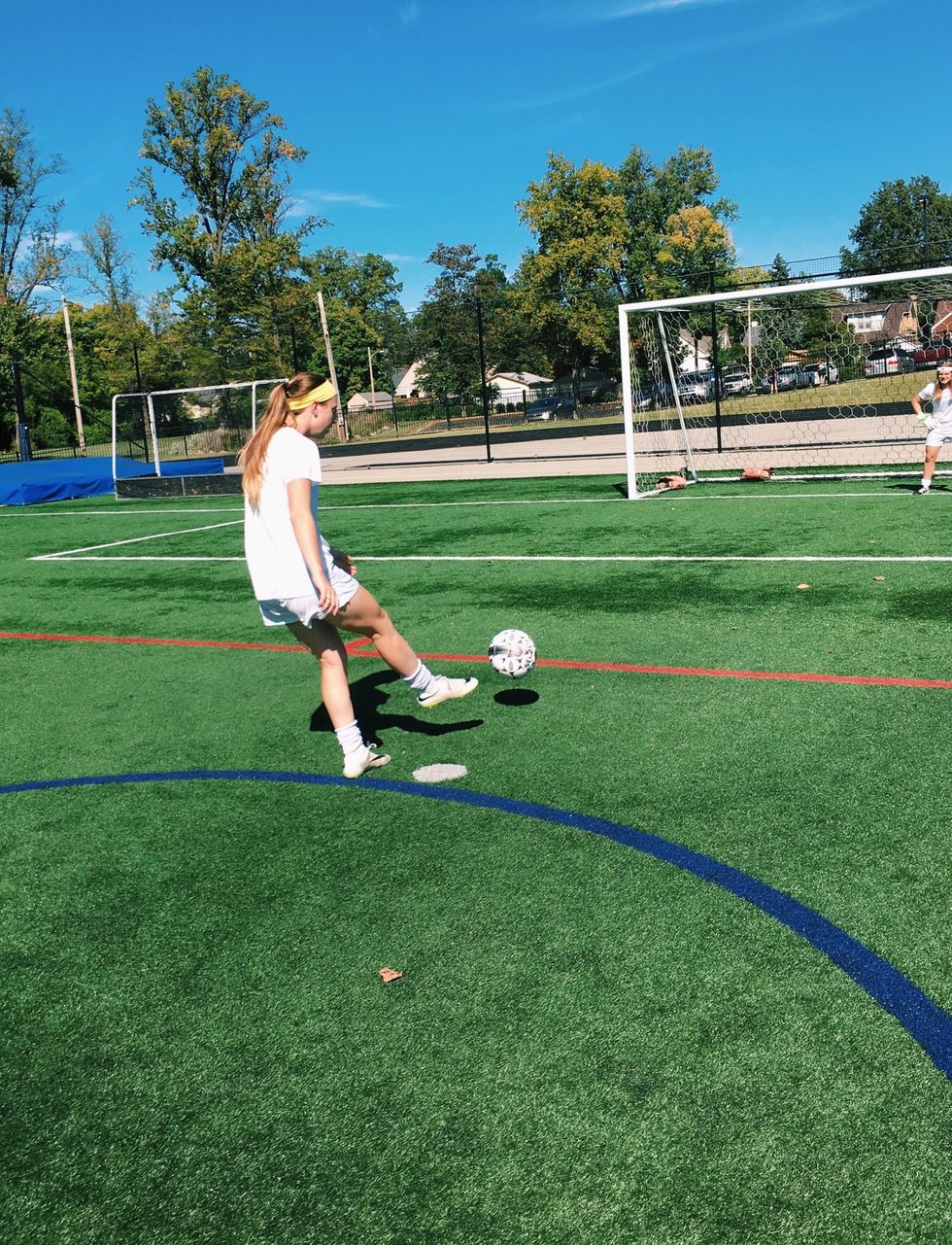 Strike the ball with your laces, or the top of your foot.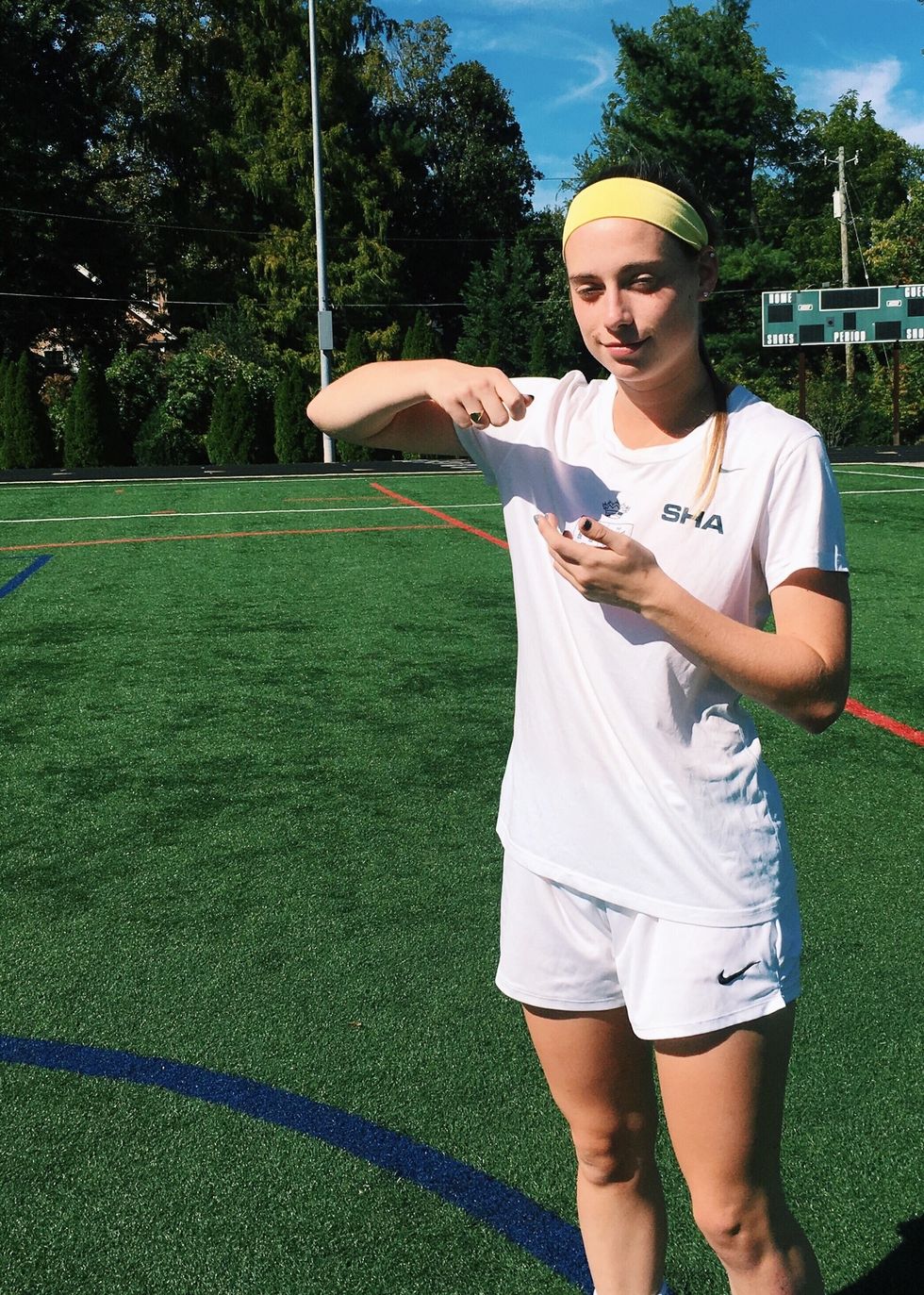 Celebrate.
1.0 Ball
1.0 Goal
1.0 Goalie
1.0 Penalty Spot
1.0 Positive Attitude