One winter we had -4°F and our rosemary bush pegged it. I saved the trunk because it was in my eyes pretty in all it's decay. My husband have been asking what to do with it and here is what
10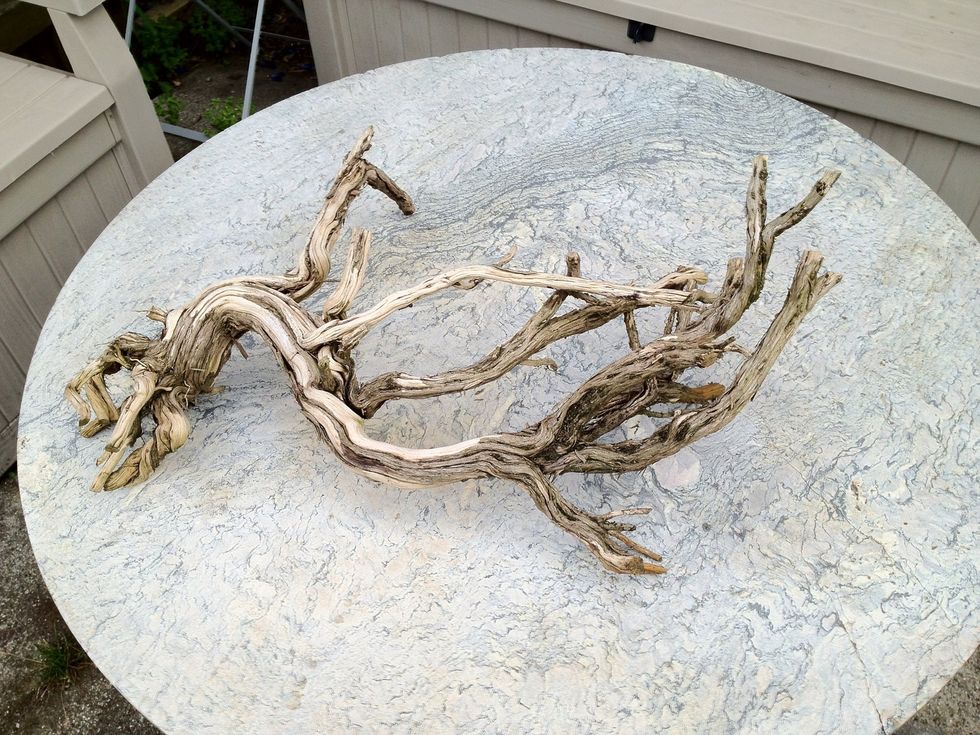 This is the rosemary trunk. I just love the colour and all the funny twists and turns. I have moved it around in the garden and just enjoyed looking at it. Now I'll turn some if it into pegs.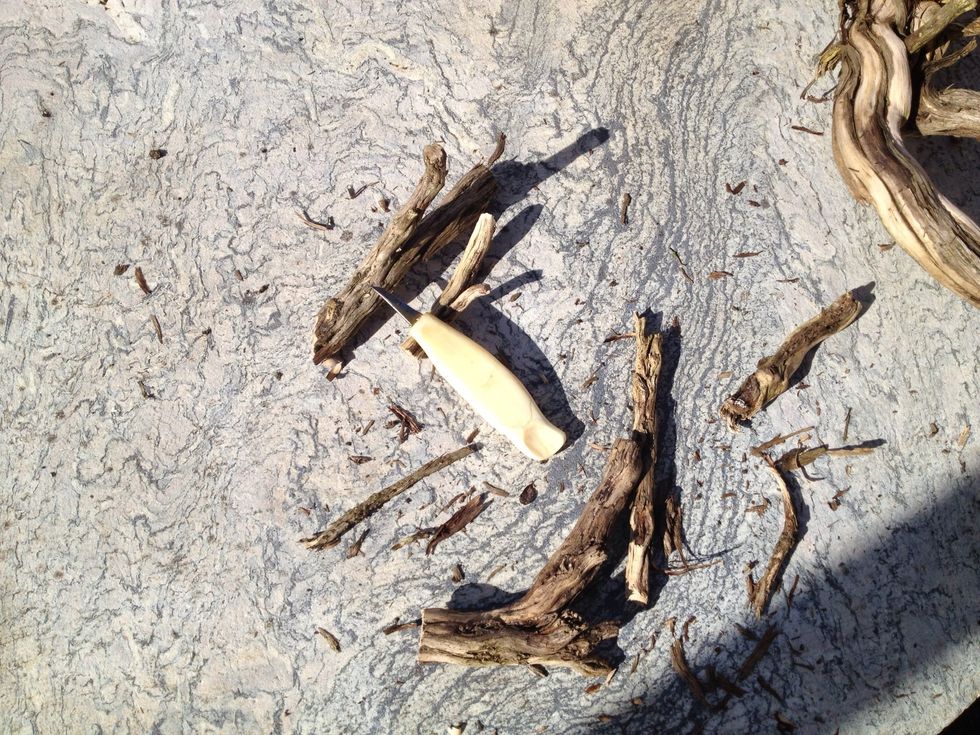 I sawed off some of the branches that were peg shaped. My wood carving knife blade was hand made by my father, the handle is made from a walrus rib that he found on Greenland.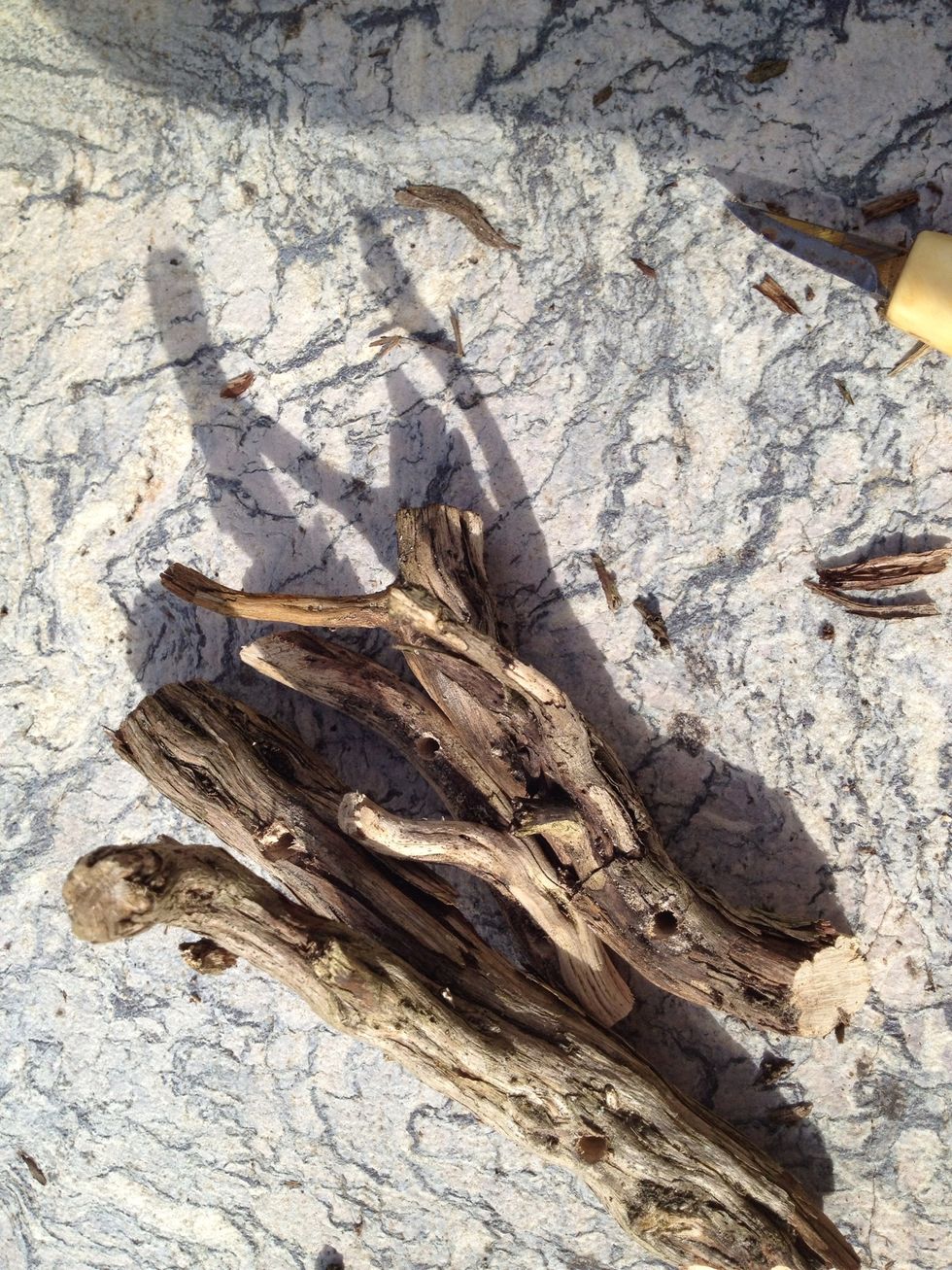 I drilled two holes in each peg for the screws. I used a 4 mm drill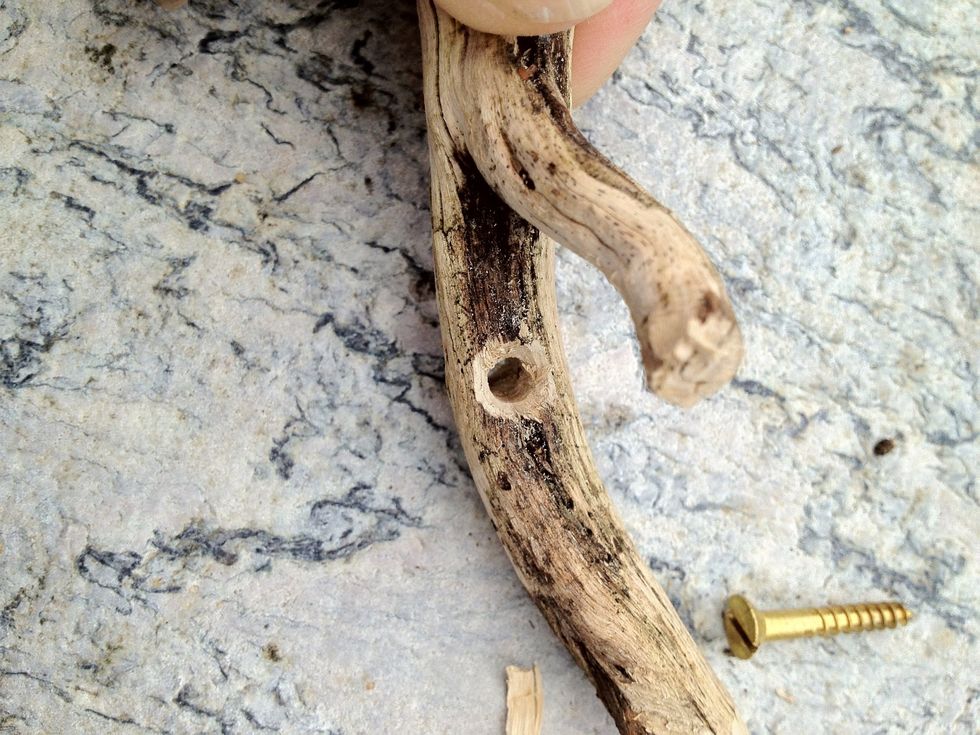 I carved round the holes for the screws, I do have a drill bit that will do this but the peg part got in the way and I also just love to carve in wood. Yes I'm odd.
I used my knife on the back to make it more even. Whittle a bit at the time, you can always take more off, you can't put back on. Make sure your knife is very sharp and mind your fingers.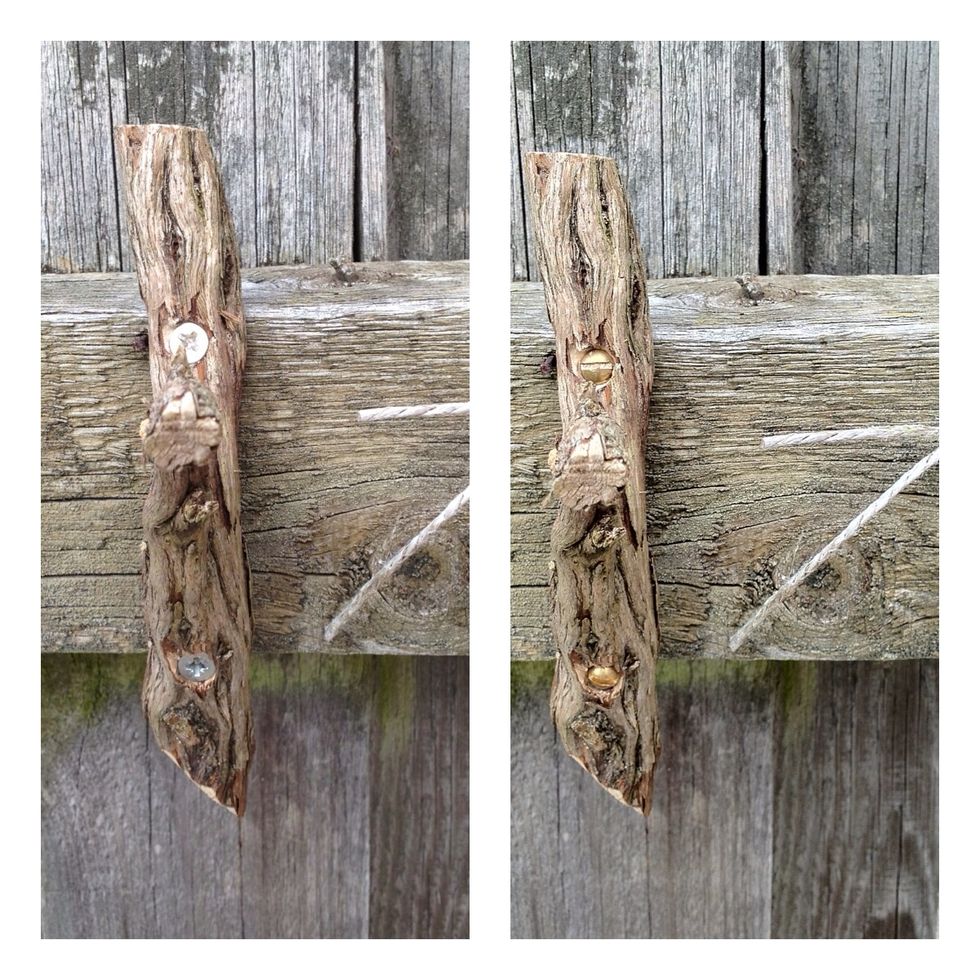 First I used galvanised screws but it just didn't look nice so I decided to use brass screws and it looked in my eyes much better.
Some pegs are now on the fence round my terrace and I use them for our place mats and my first attempt at wickerwork, a tool basket. Other pegs will find their place round the house.
Old wood trunk
Wood carving knife
Saw
Drill
Screws
Screwdriver