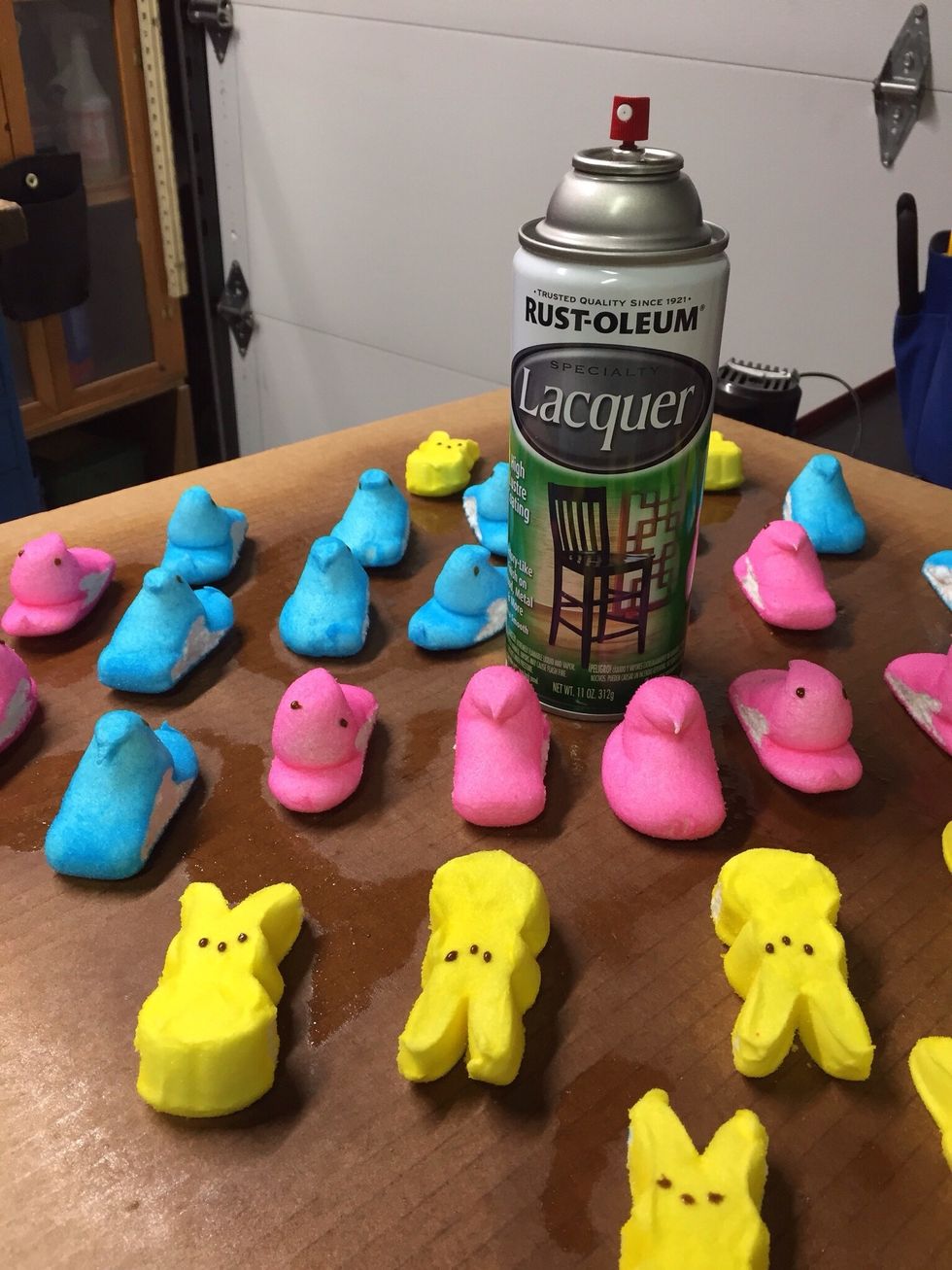 Use the spray lacquer to give 3-4 coats to the Peeps. Be sure to let dry between coats.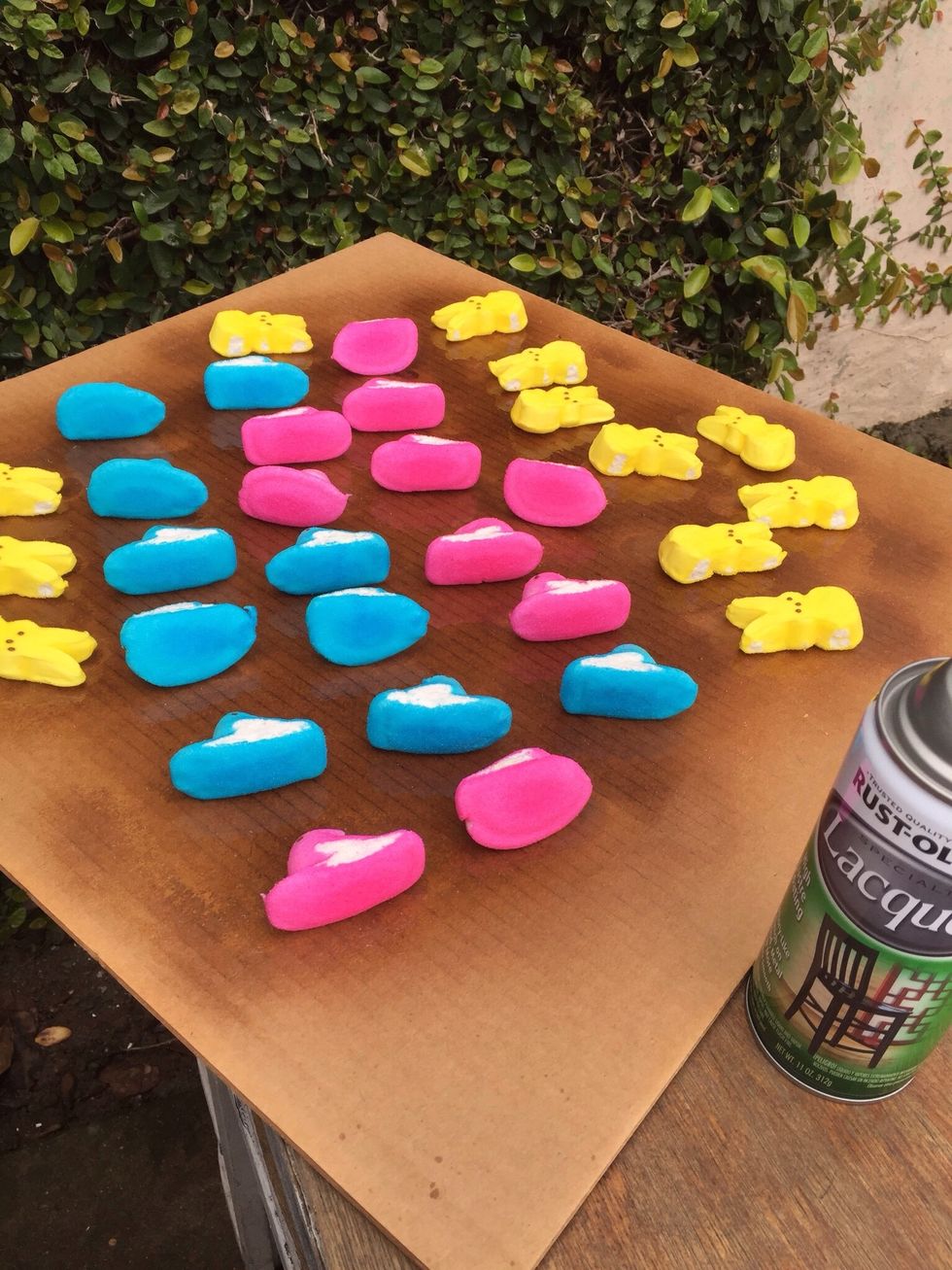 Don't forget to spray the bottom of Peeps.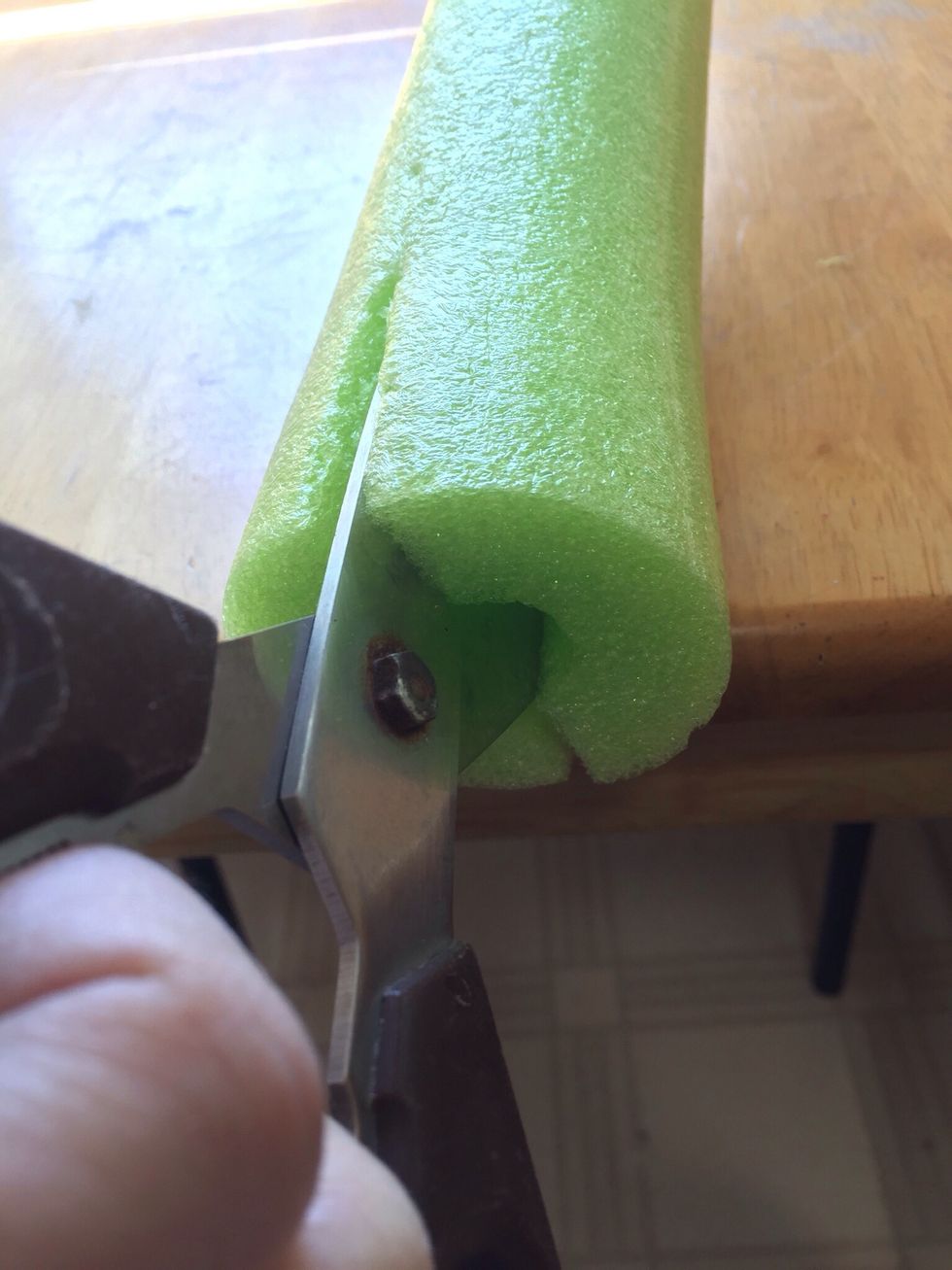 Cut the pool noodle in half lengthwise.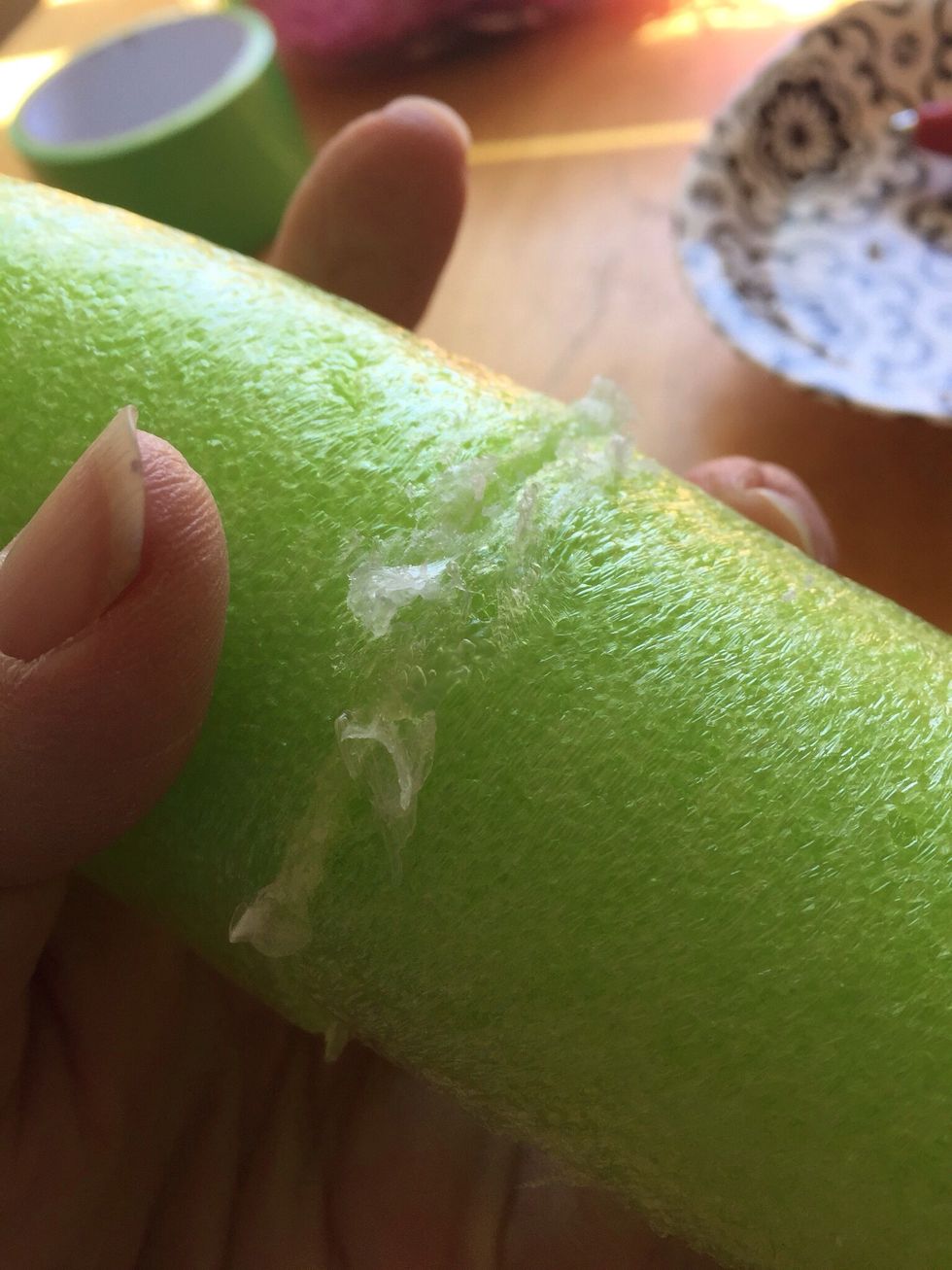 Using hot glue, glue ends of pool noodle together. Hold together until glue dries and seals.
Use duct tape as added security to hold together.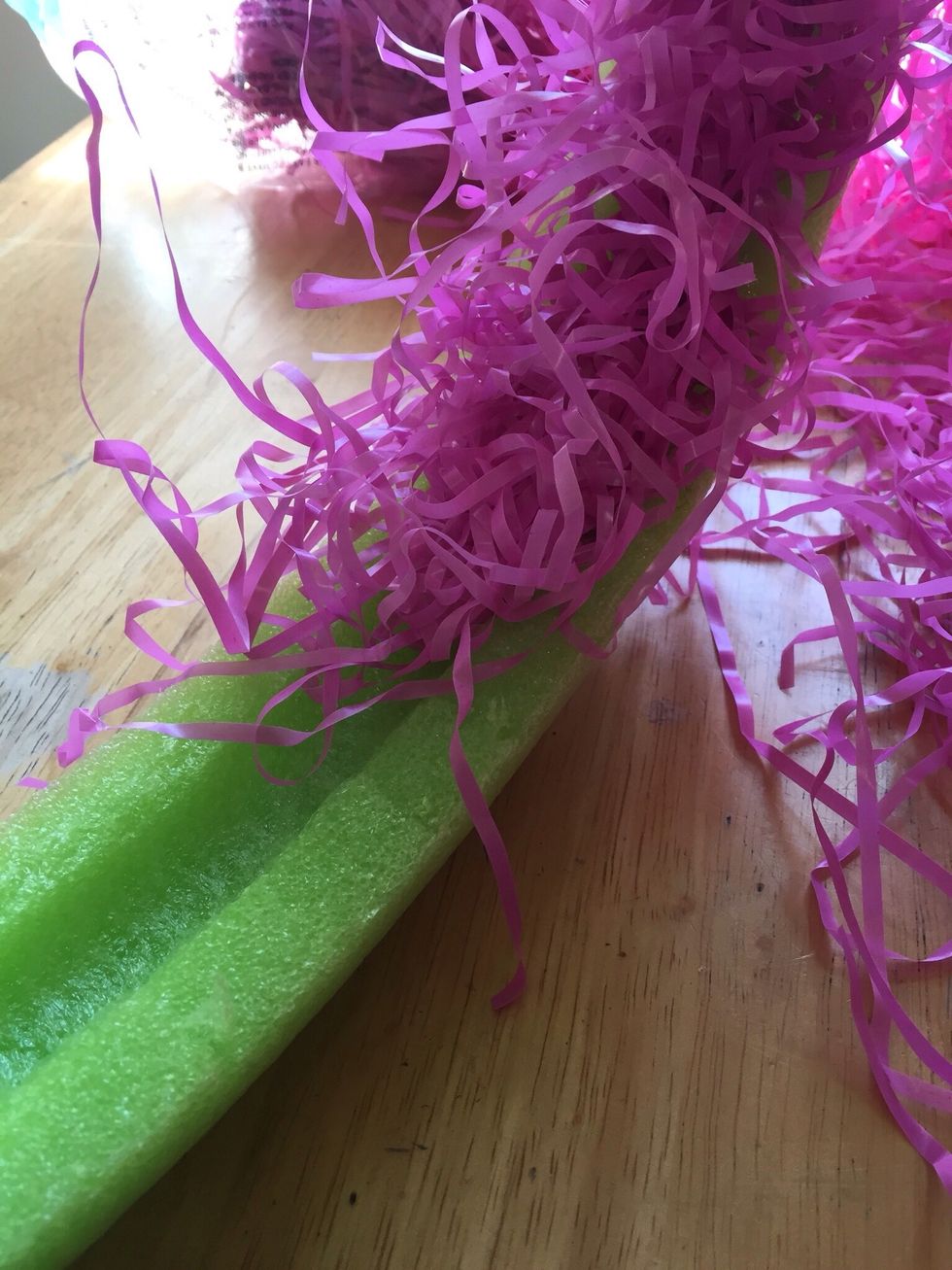 In the 'well' of the pool noodle,, glue down handfuls of the plastic grass, filling the entire circle of the noodle.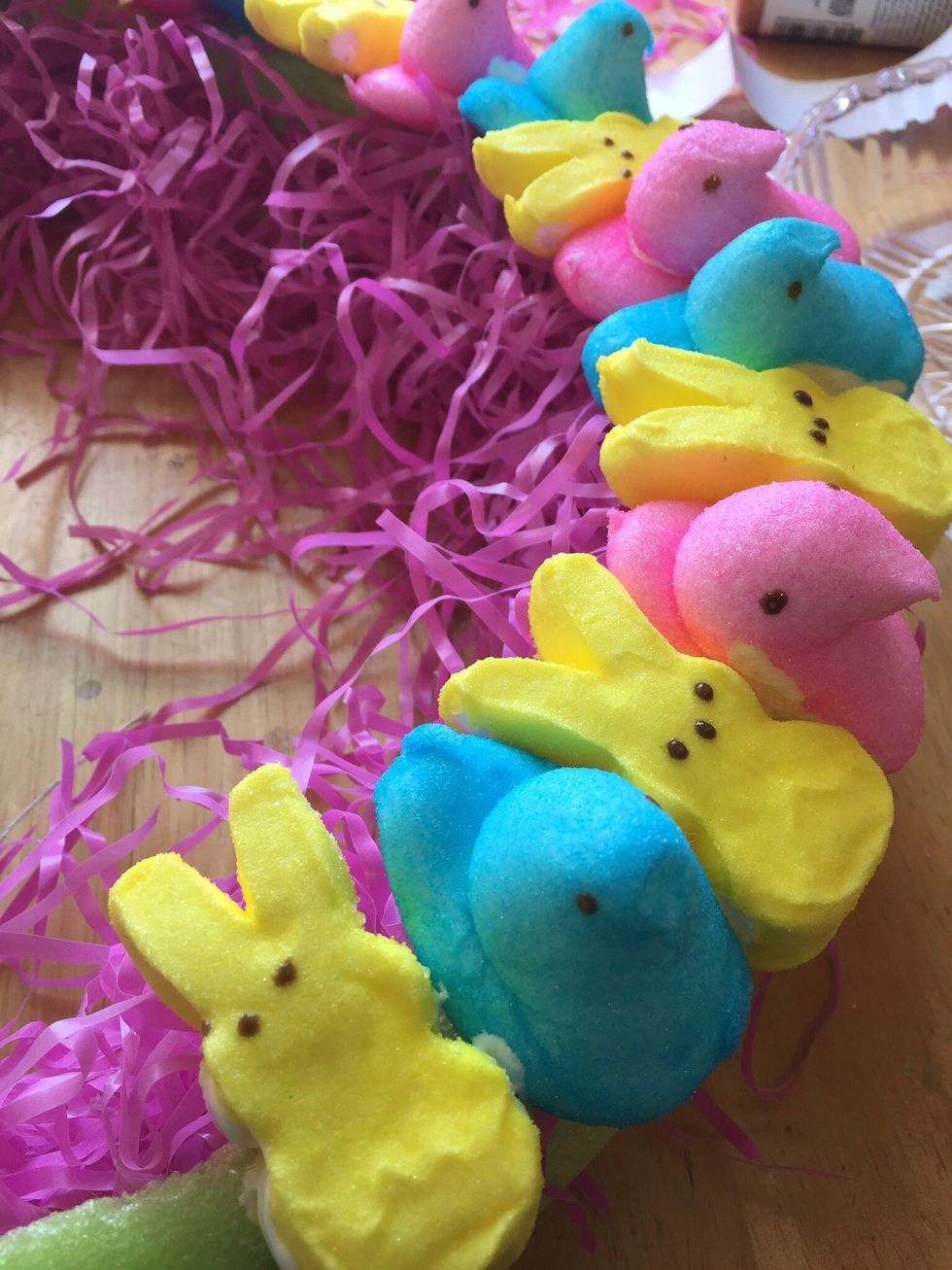 Glue Peeps to the outside surface of the noodle.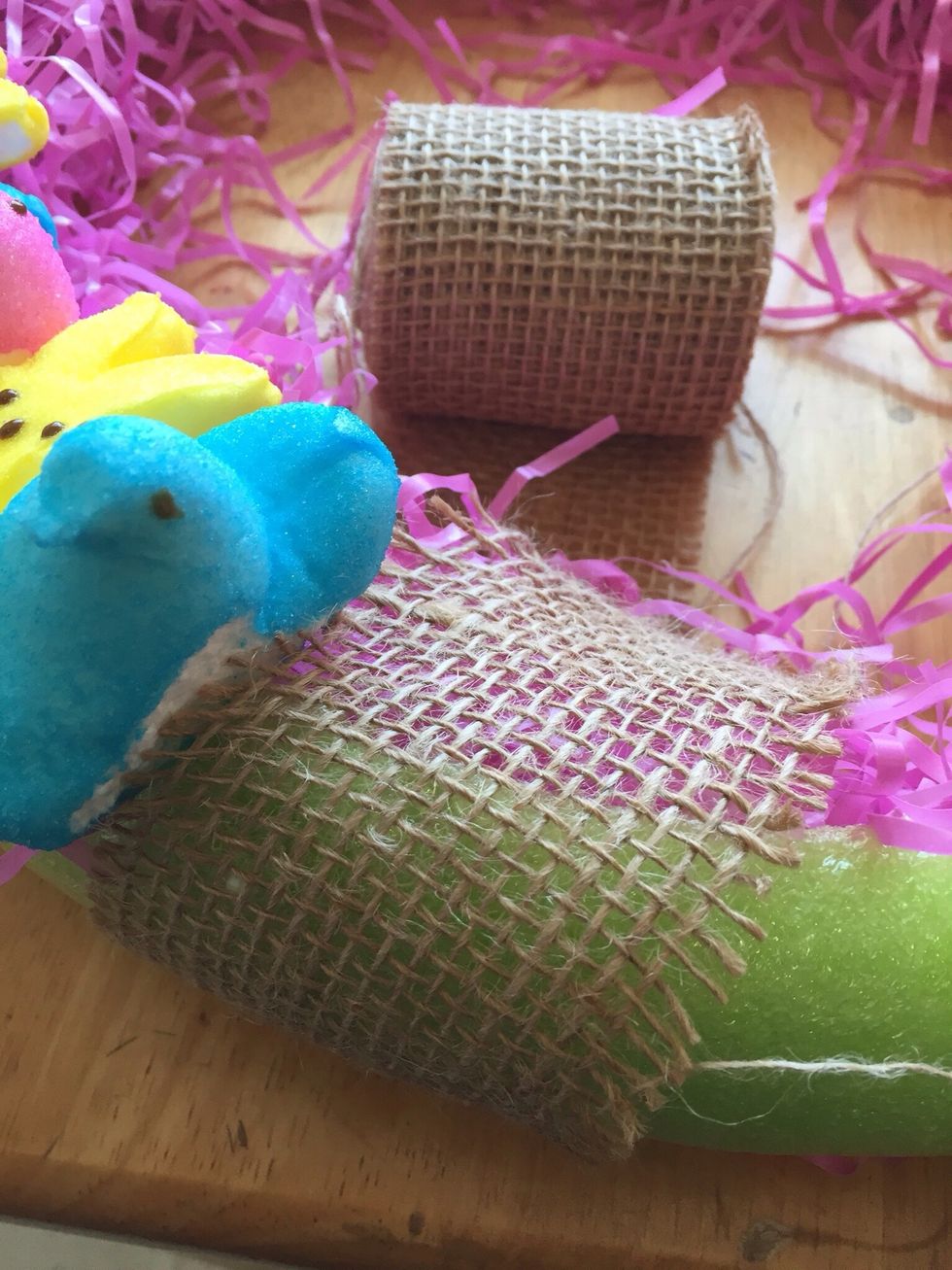 Add burlap ribbon to wrap around noodle and make a ribbon.
Ready to greet all of your 'Peeps'!
Pool Noodle
Glue gun
Shredded easter grass
Peeps of your choice.
Ribbon
Spray lacquer