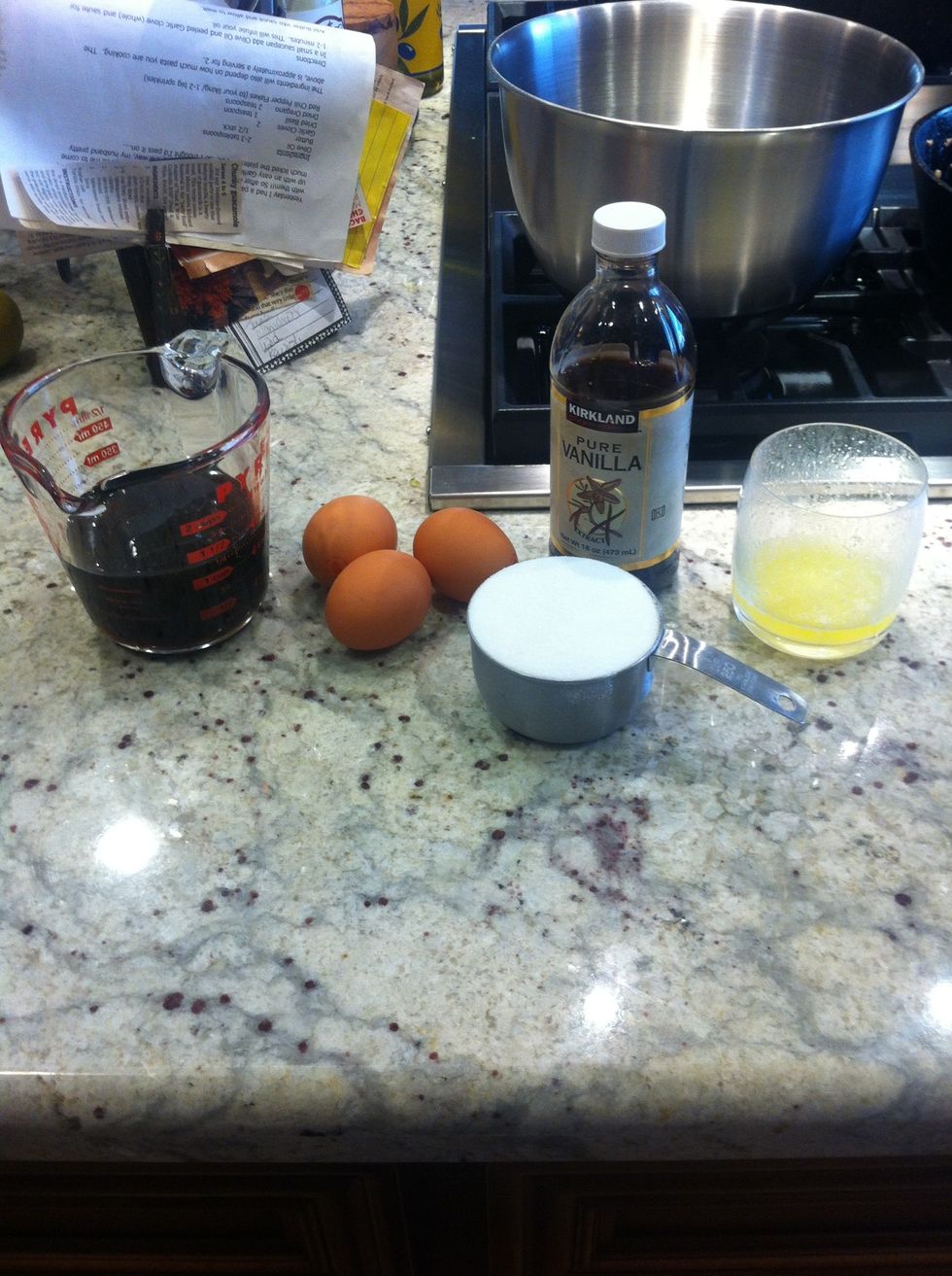 Assemble first 5 ingredients.
Beat the eggs first. Then add the remaining 4 ingredients.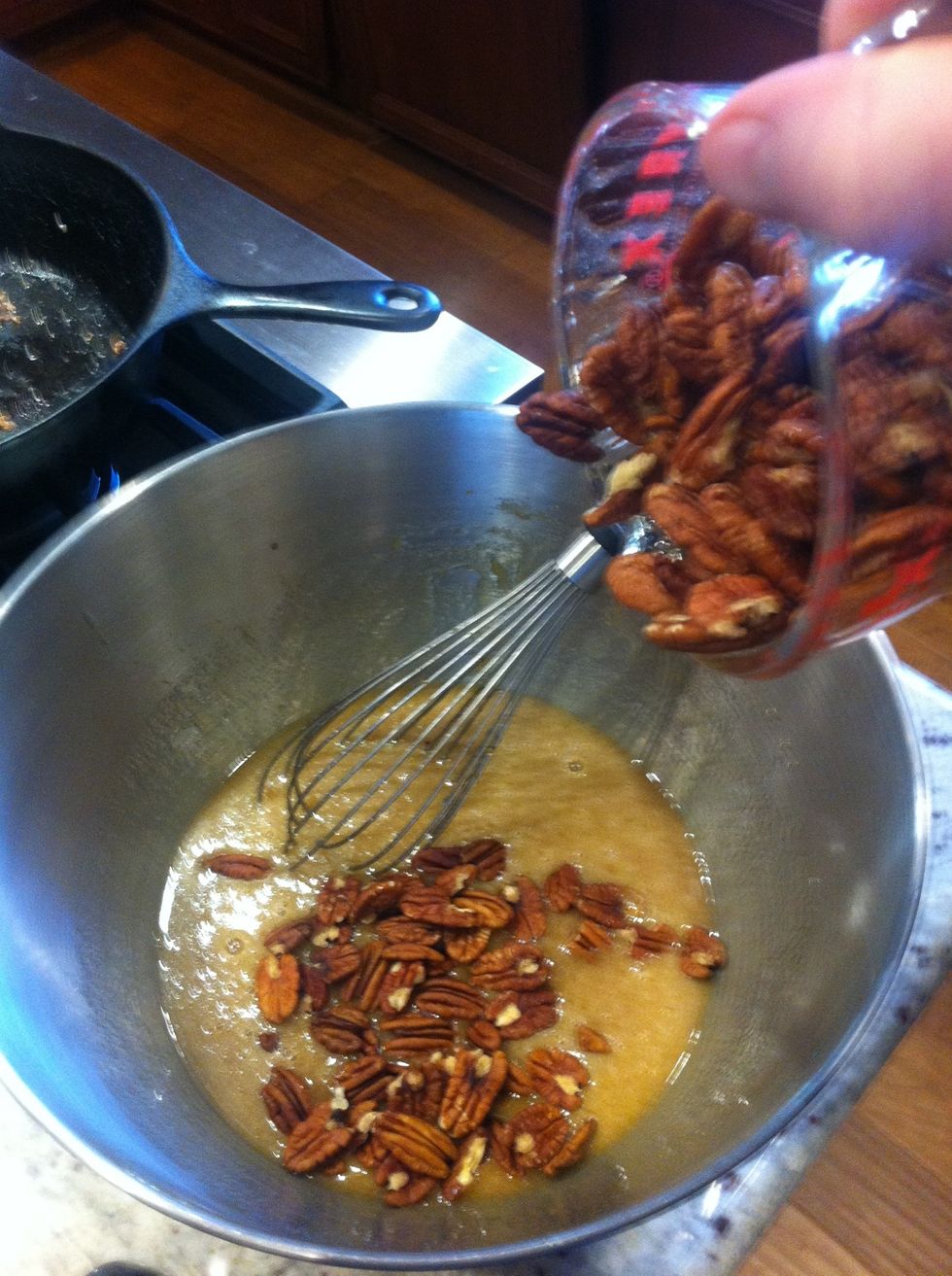 Add the pecans to the mixture.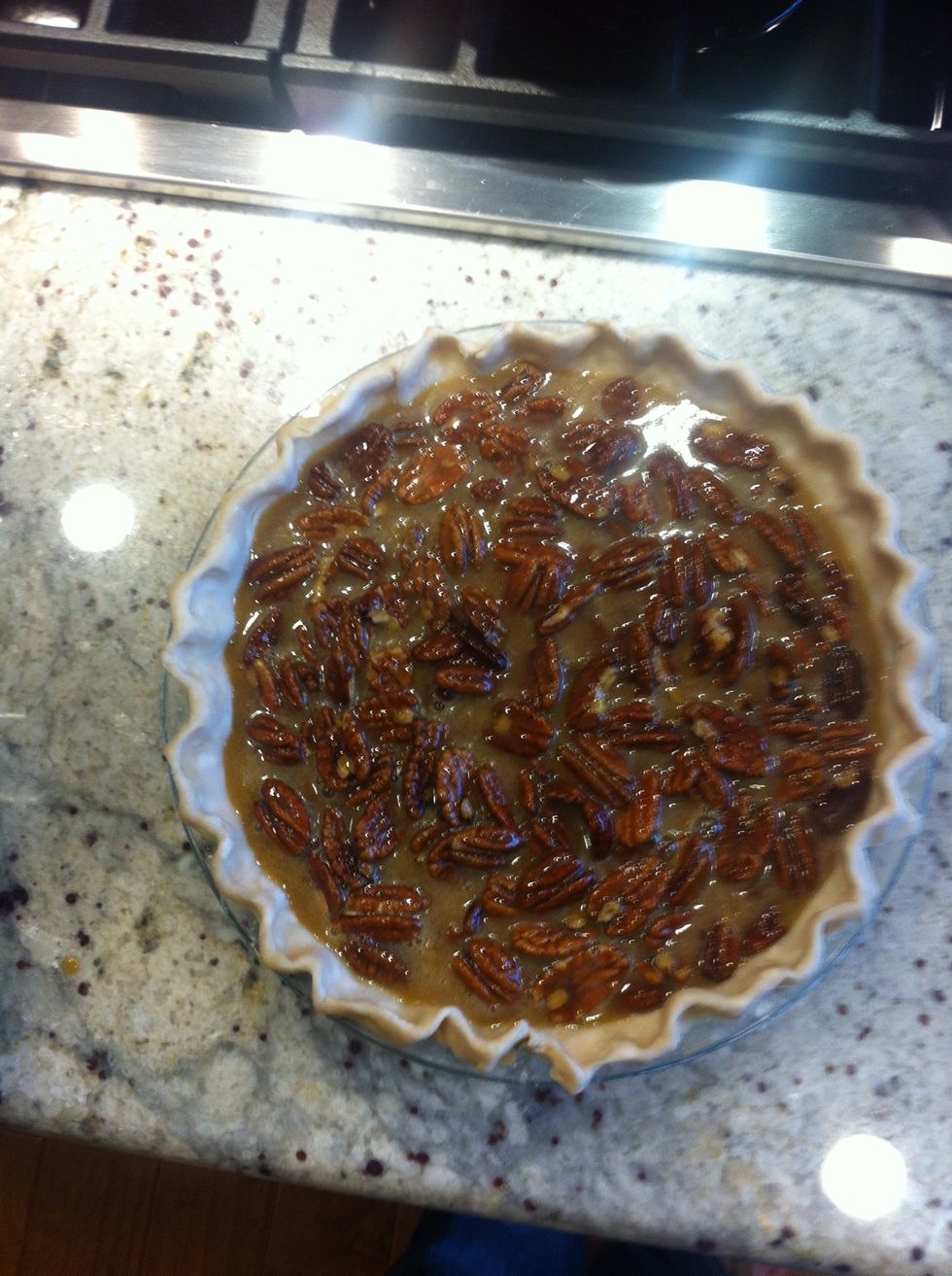 Pour mixture into your pie shell. Don't worry about arranging the nuts. They naturally float to the top.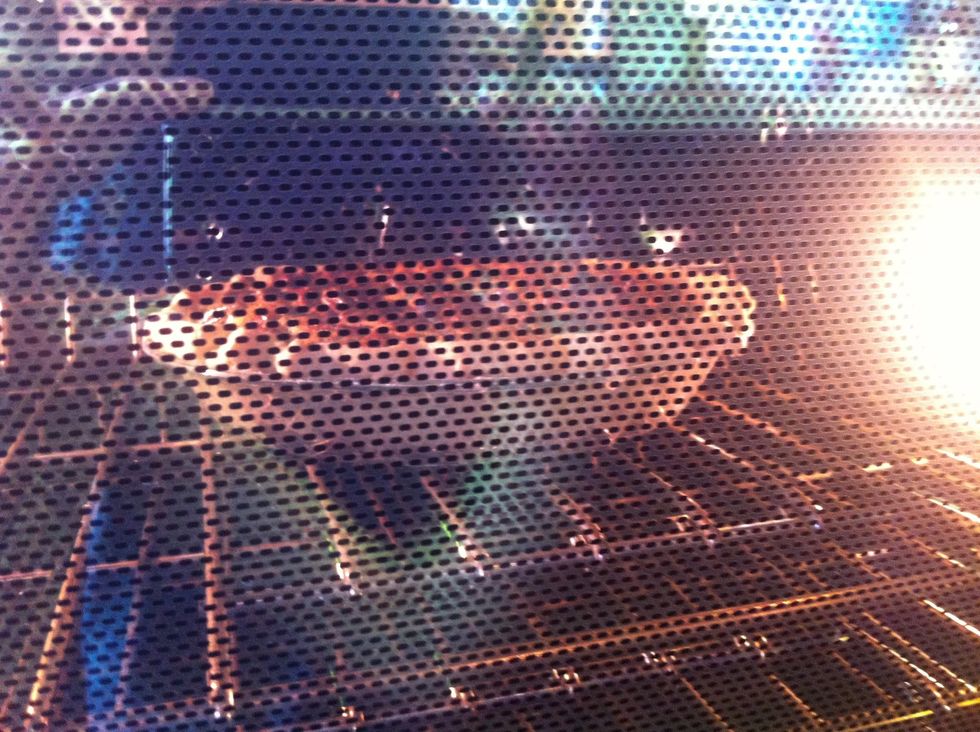 Bake at 350 for 60-70 minutes or until your knife runs clean.
Let cool and enjoy!
3 eggs, slightly beaten
1 cup sugar
1 cup KARO dark corn syrup
2 Tbsp butter, Melted
1 tsp vanilla
1 1/4 cups pecans
1 (9 inch) Shan's pie shell