Rinse the salad. Peel and slice the pears.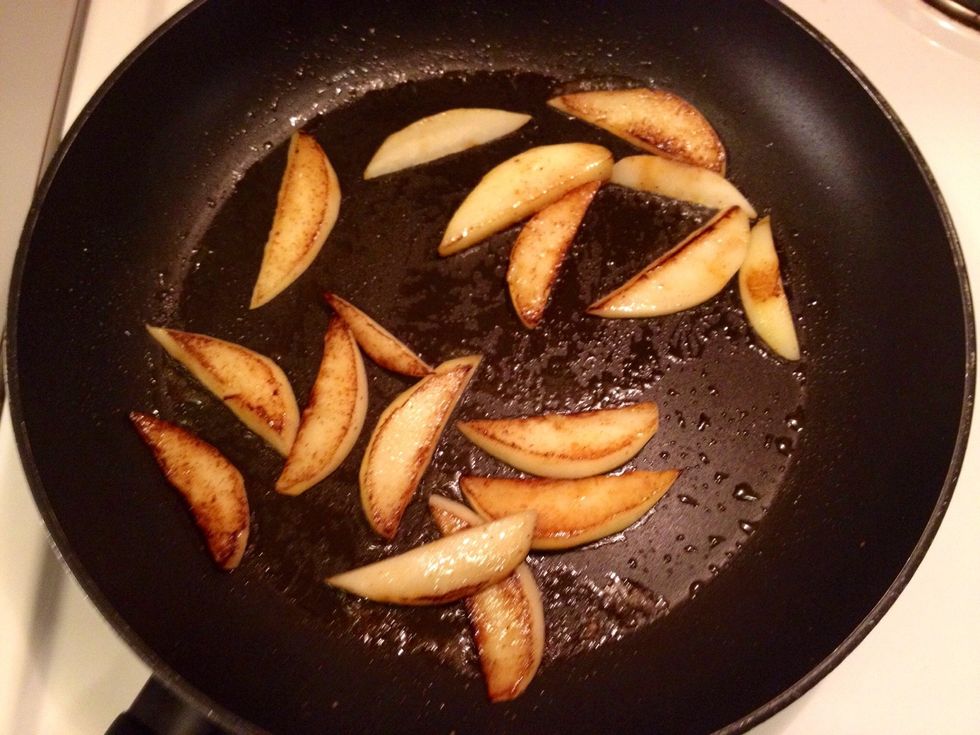 Fry the sliced pears in butter.
Cut or crumble the cheese. It depends how dry it is...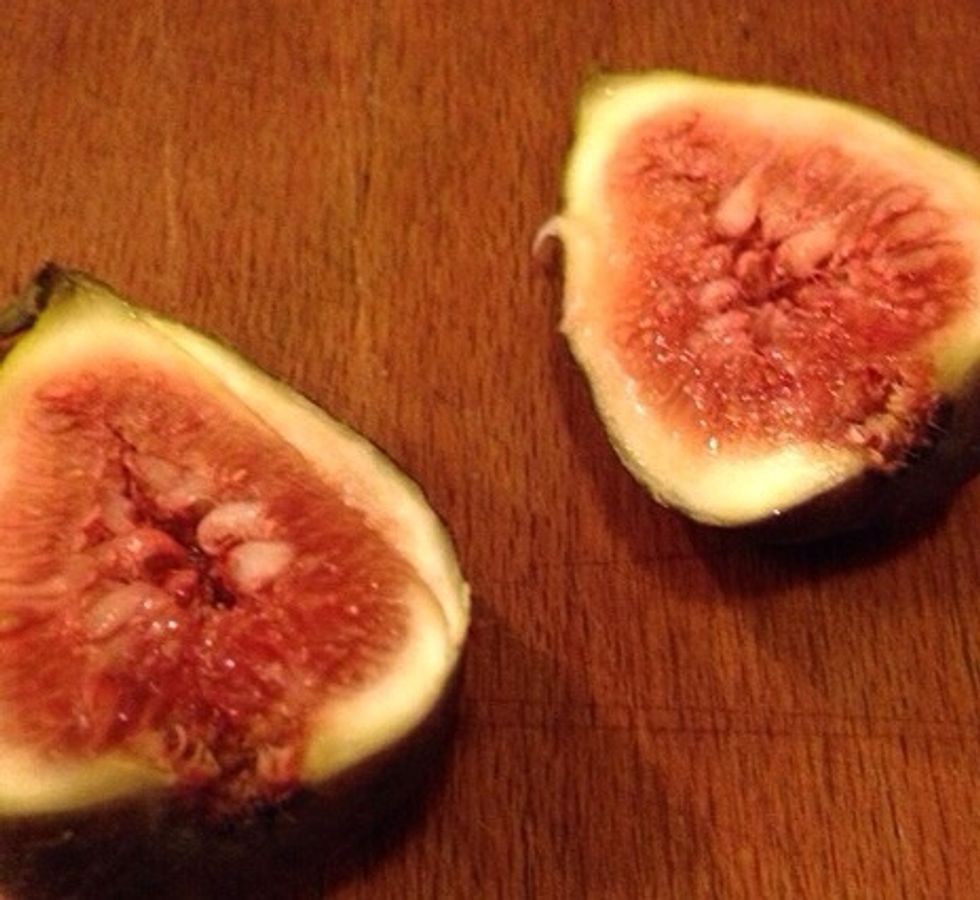 Cut the figs in quarters.
Start with adding green salad on the plates. We used mangold and rocket but spinach goes very well too while iceberg really isn't a hit.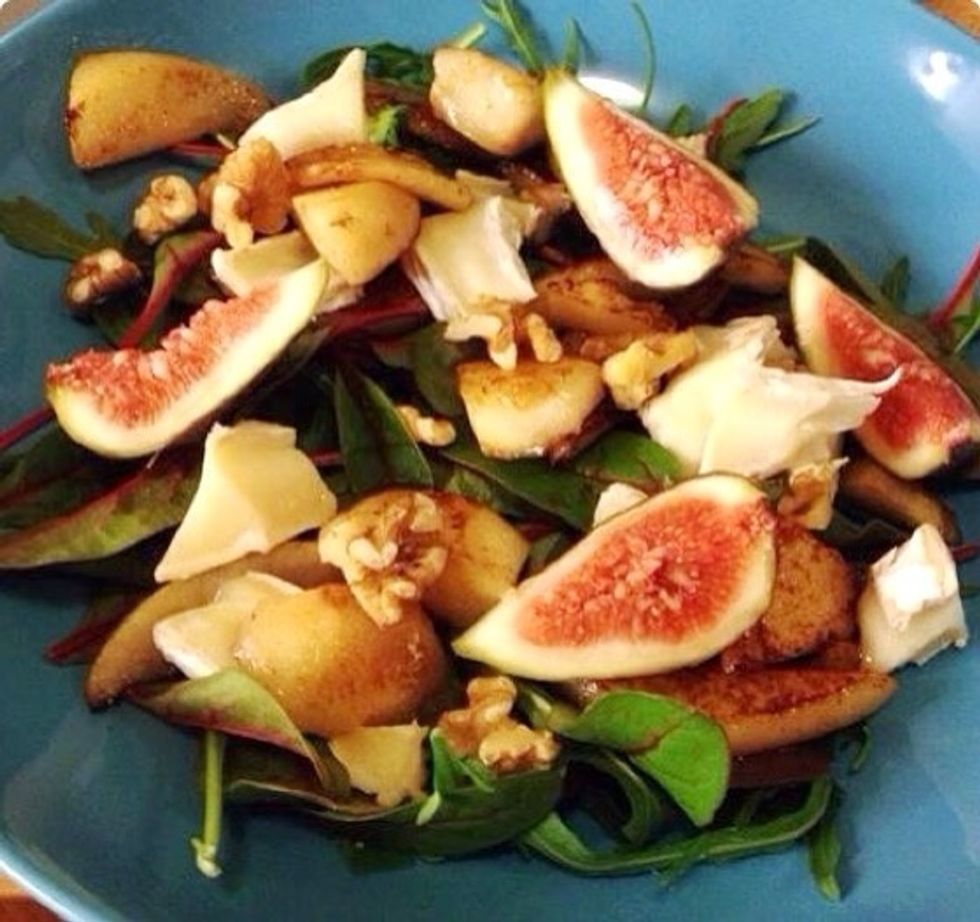 Add the buttery pears, the cheese, the figs and the walnuts. If you prefer to keep it vegetarian, stop here.
If not, add serrano or prosciutto. We drizzled some lemon olive oil on top before serving. This dish is perfect as a starter or as part of a buffet but also goes perfectly on its own.
Rocket and/or mixed salad
Butter
Pears (1 per person)
Goat cheese
Figs
Walnuts
Serrano or Prosciutto ham
Karin Siöö
Lives in Sweden. Gets inspiration from trips, blogs & international students I meet at work.