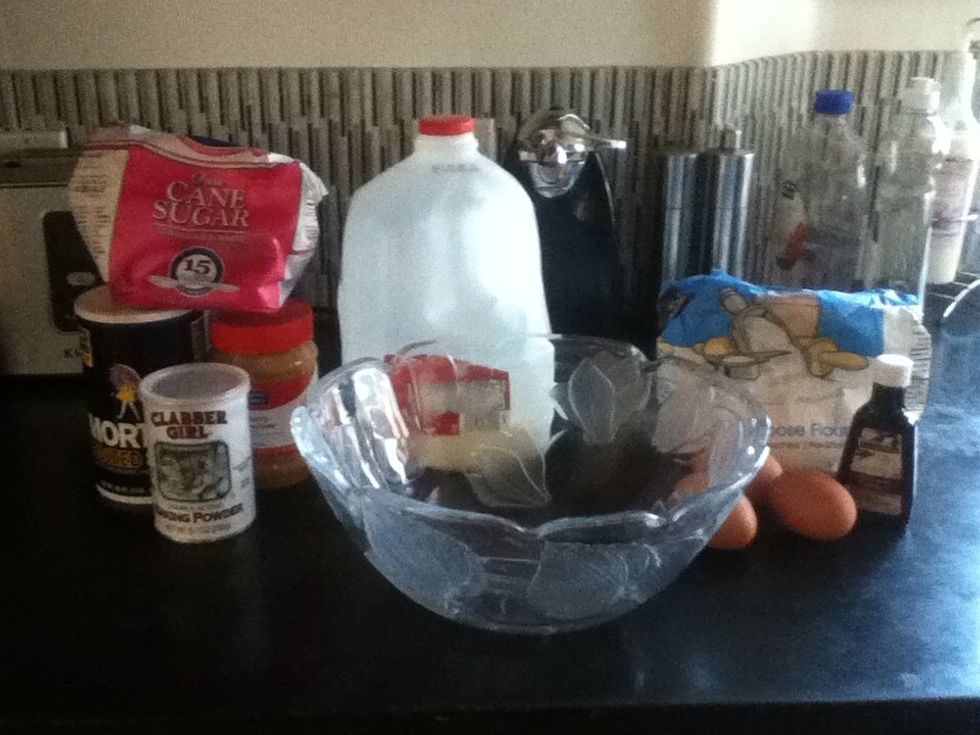 Assemble your ingredients.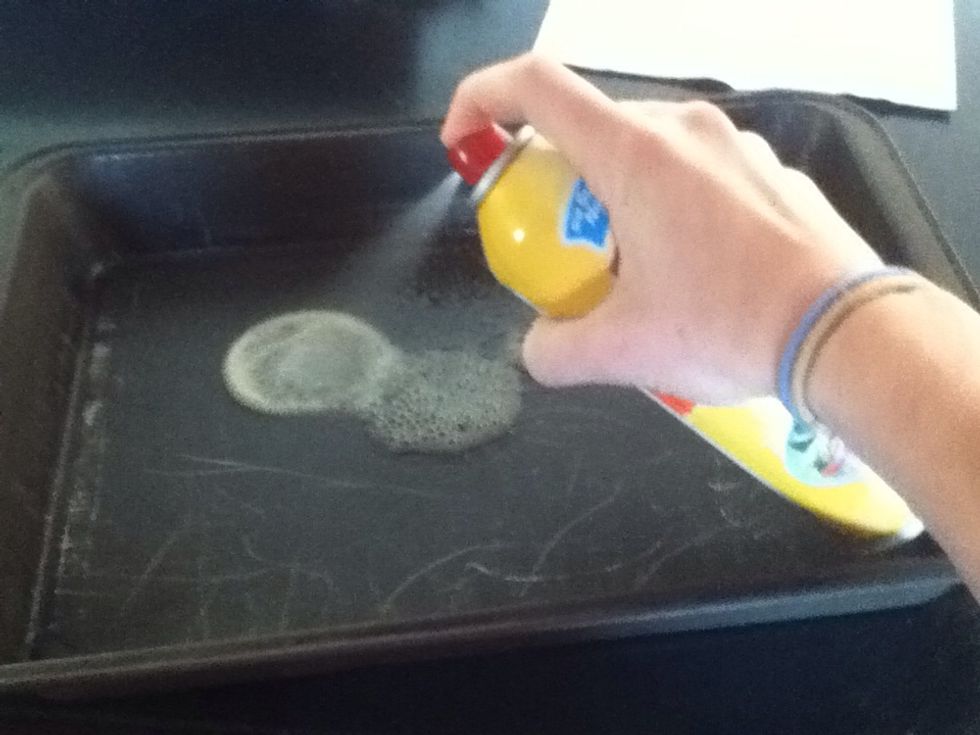 Grease the sides and bottom of a 13.5 by 9 inch pan. You can do this recipe in a circular pan, but then of course you would have to use a different marbling pattern.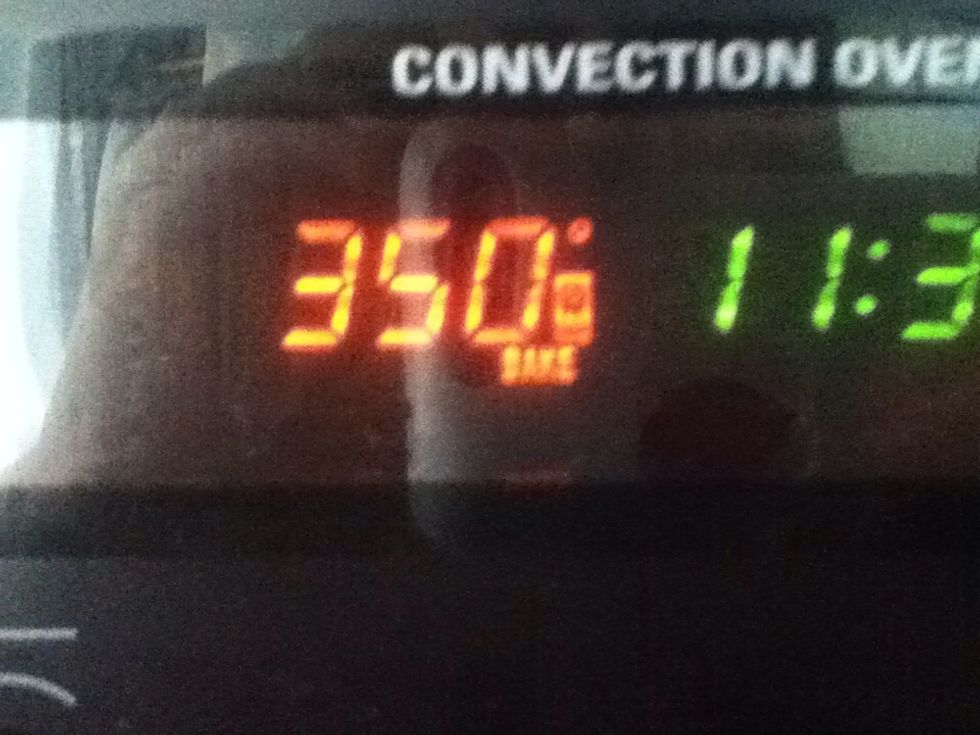 Preheat your oven to 350F.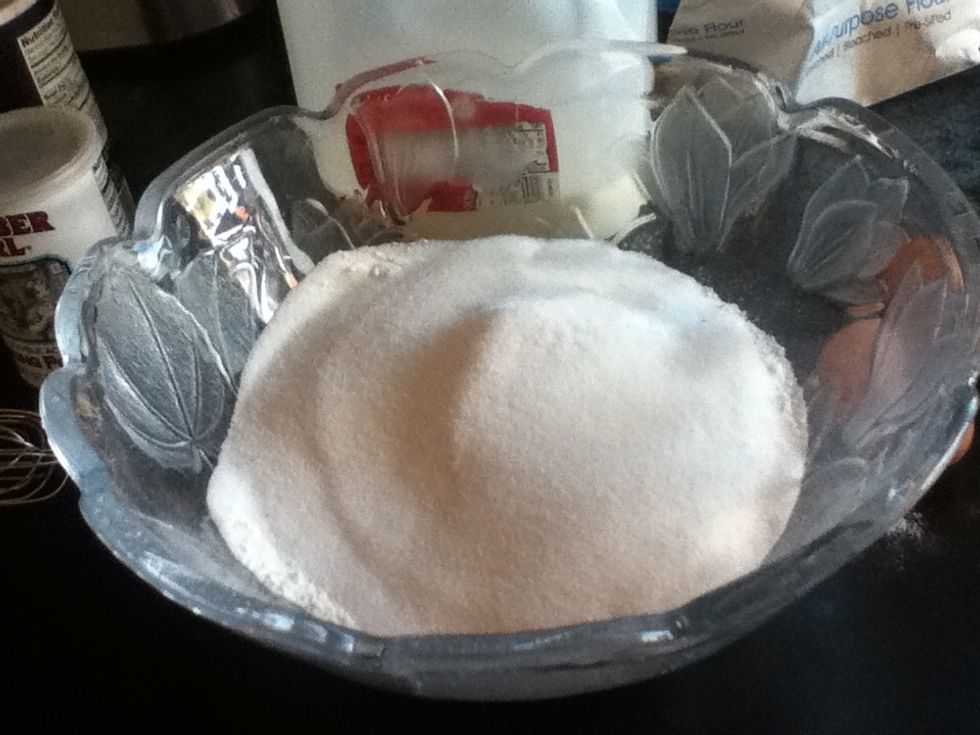 Dry ingredients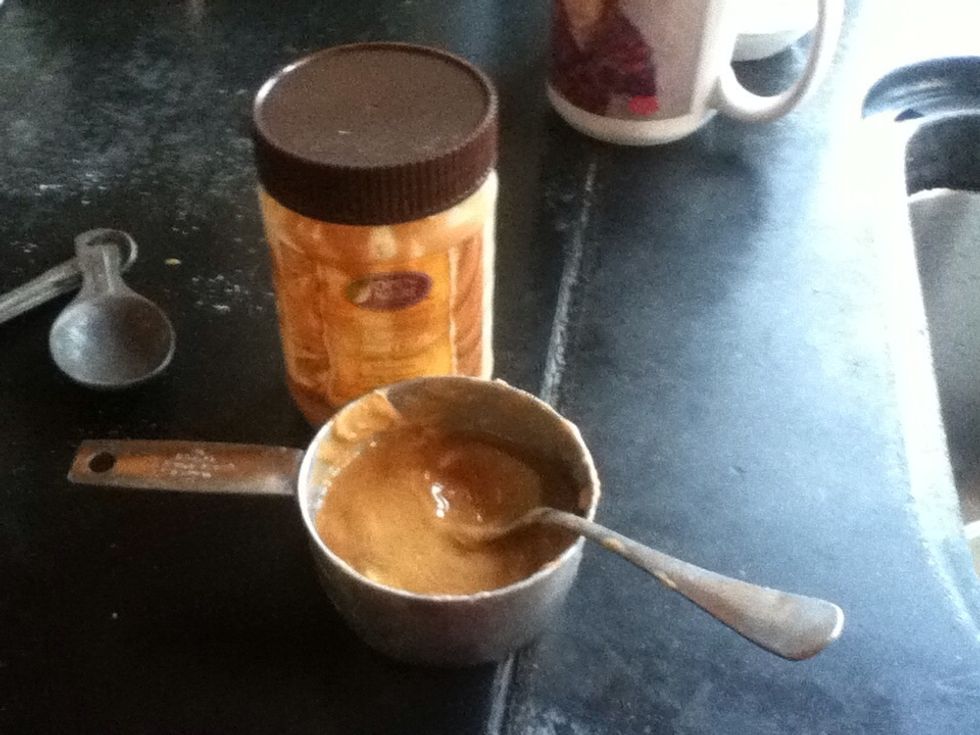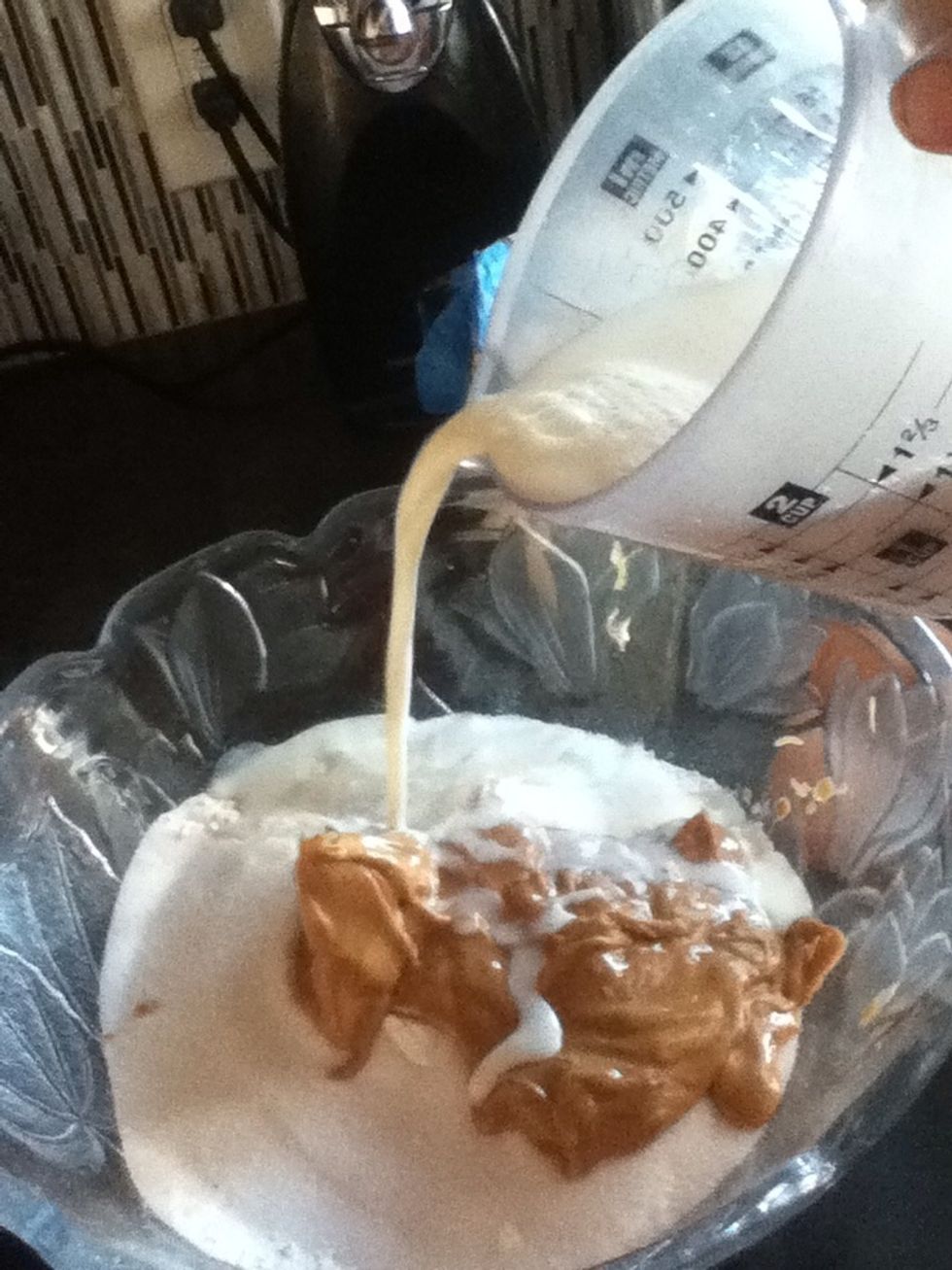 Add PB and milk.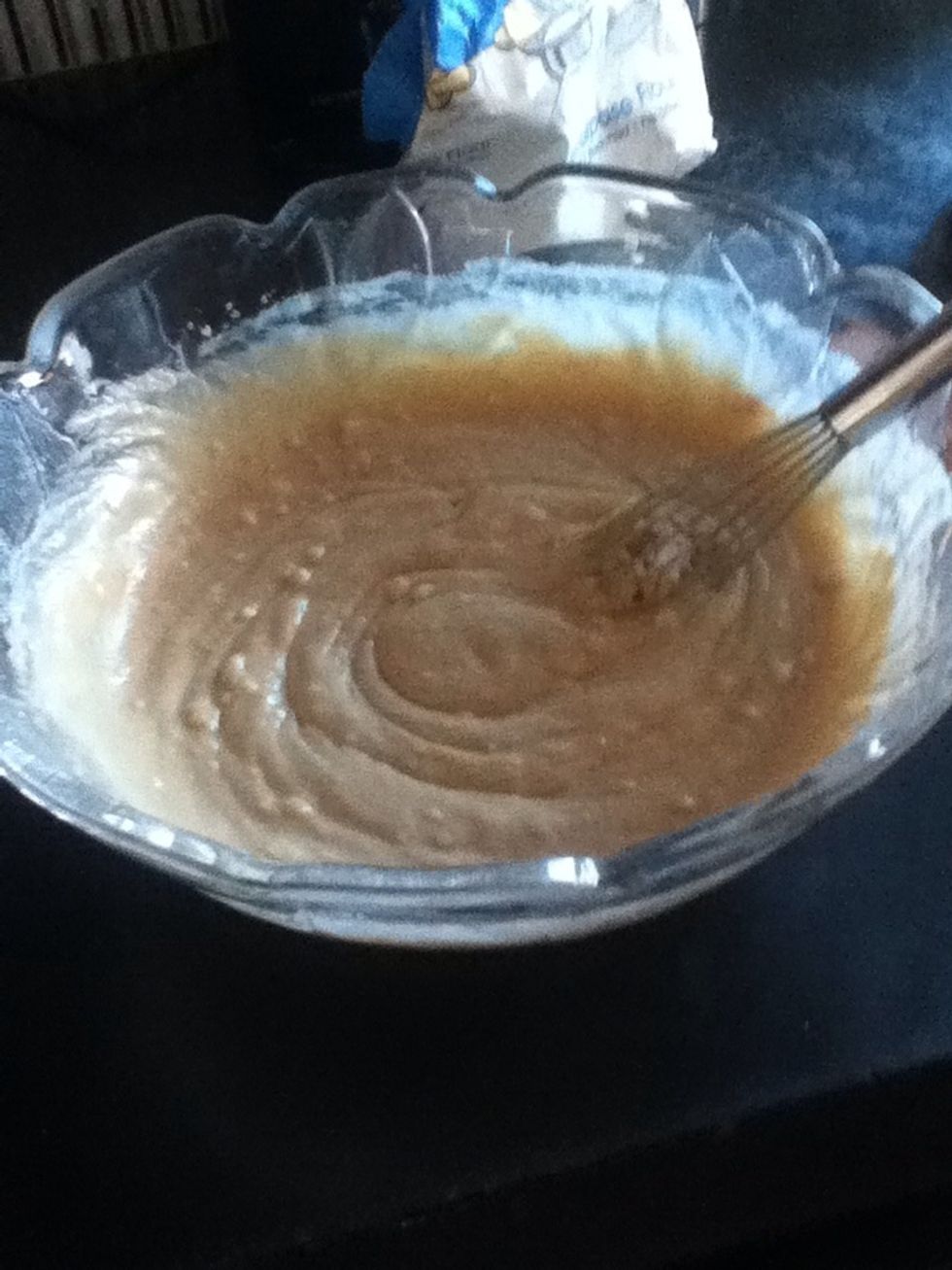 Use a machine for smoother results; ours was broken :)
Should drop off the whisk.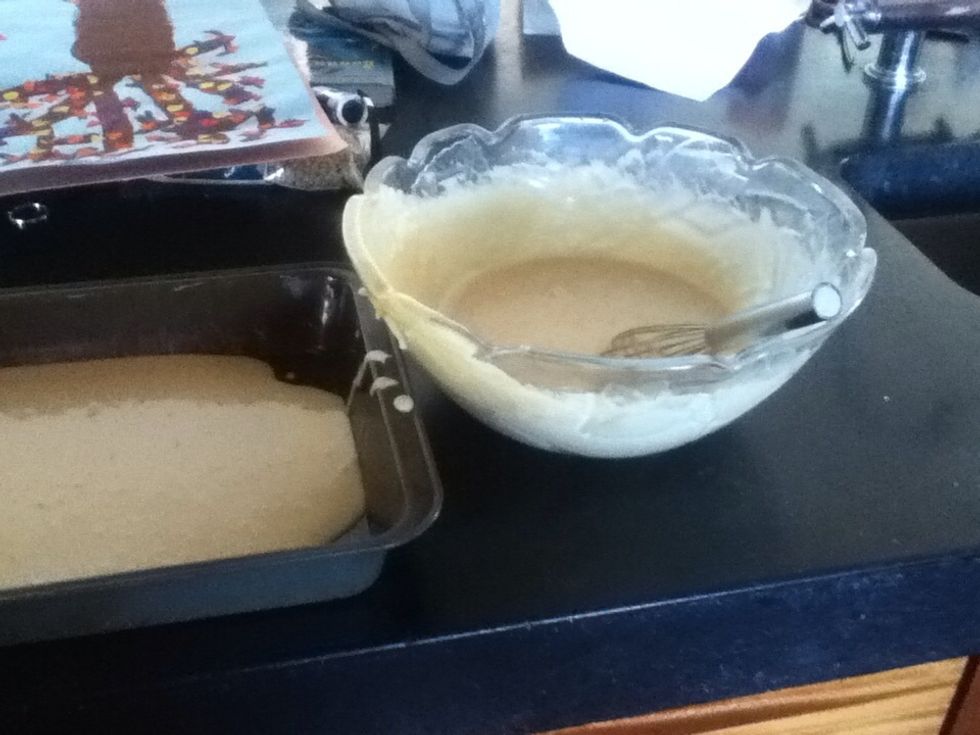 Transfer about half to a 9x13 inches baking pan.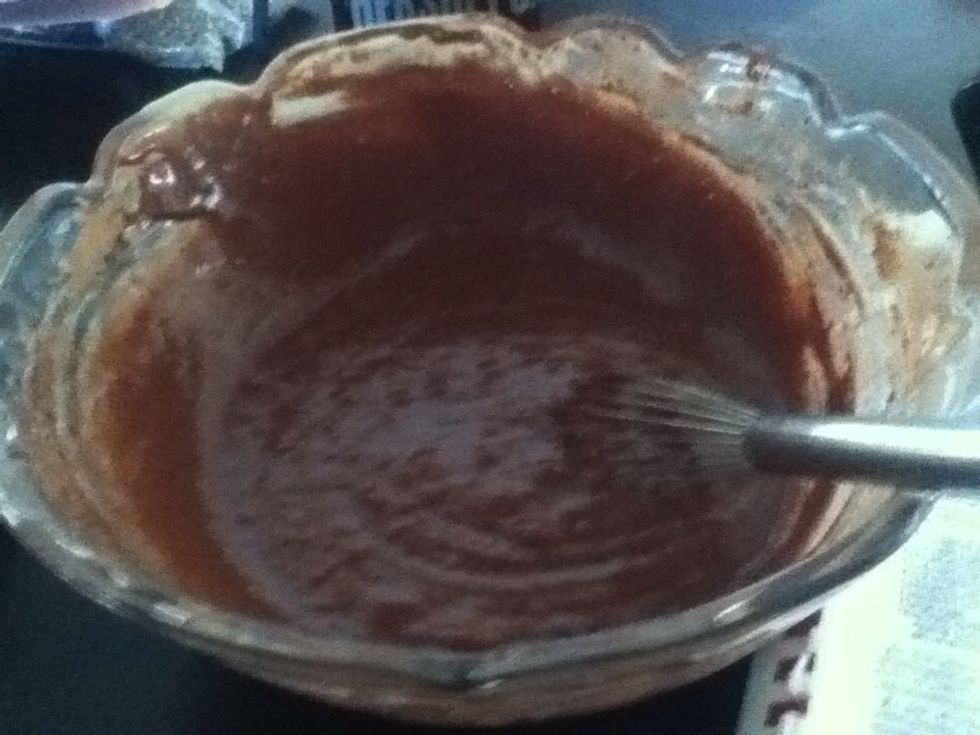 Add the cocoa powder and baking soda to the other half.
I made too much chocolate batter in this recipe; the design should be easier to see. Sorry about that. It should create a more intricate marbling effect.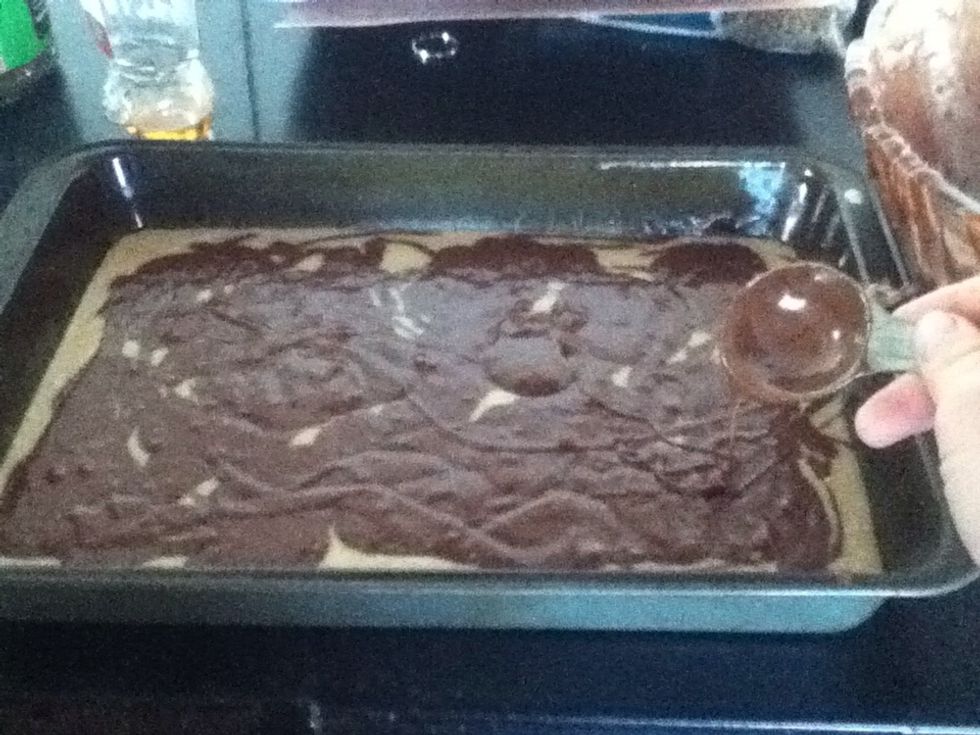 Drizzle the chocolate portion randomly over the batter.
Use a butter knife to create an S shape from one end to the other.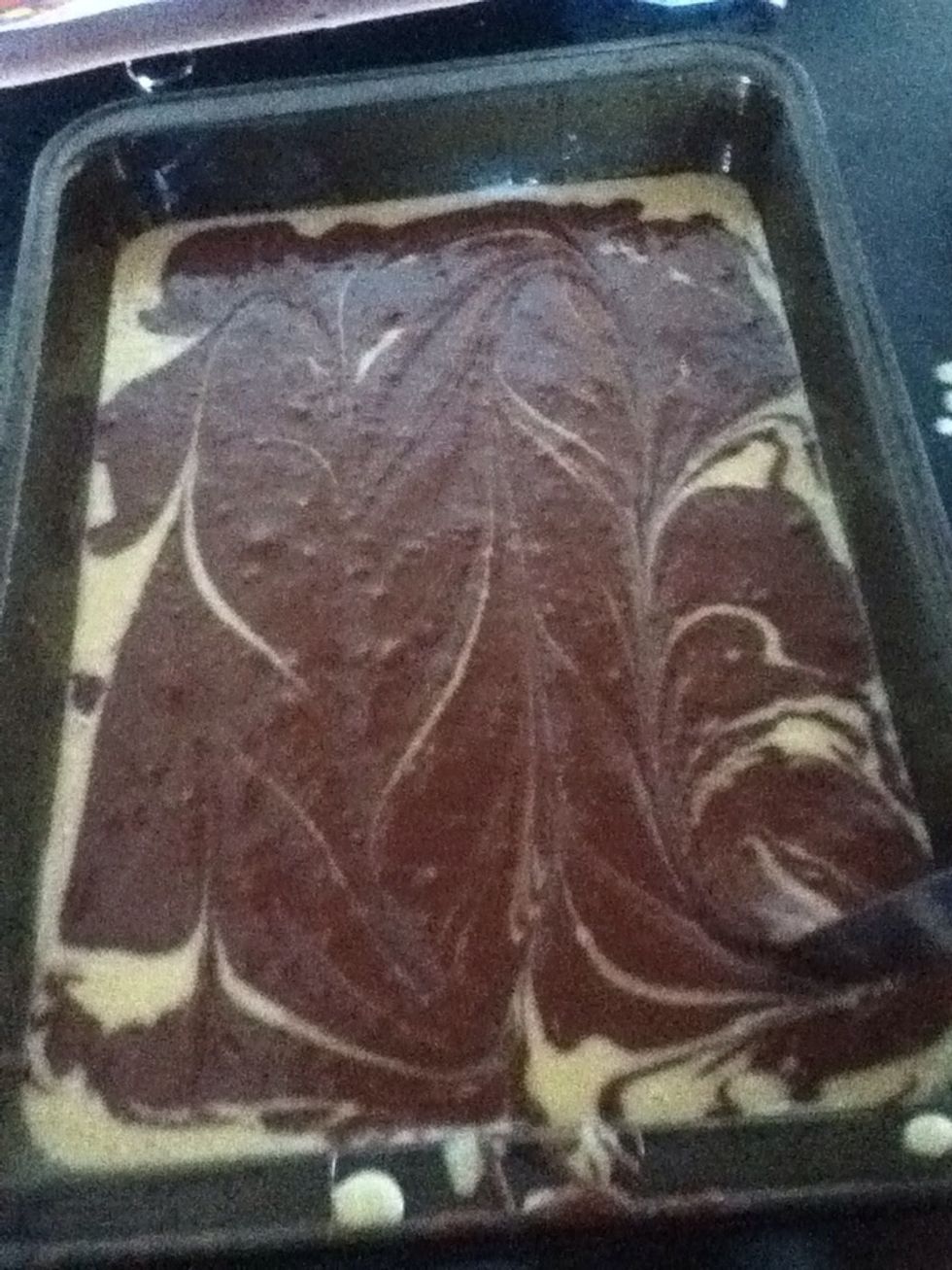 Rotate 90 degrees and repeat. Continue to do this until you have a fairly intricate marbled pattern. (Once again, sorry for the slipup)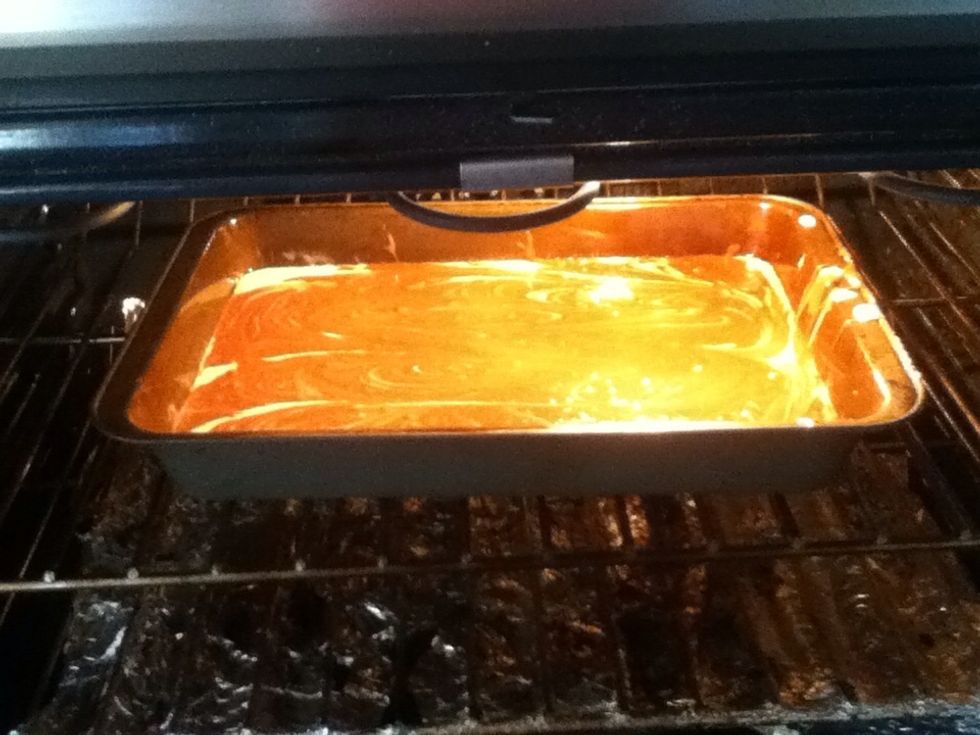 Bake until a knife or toothpick inserted in the center comes out cleanly.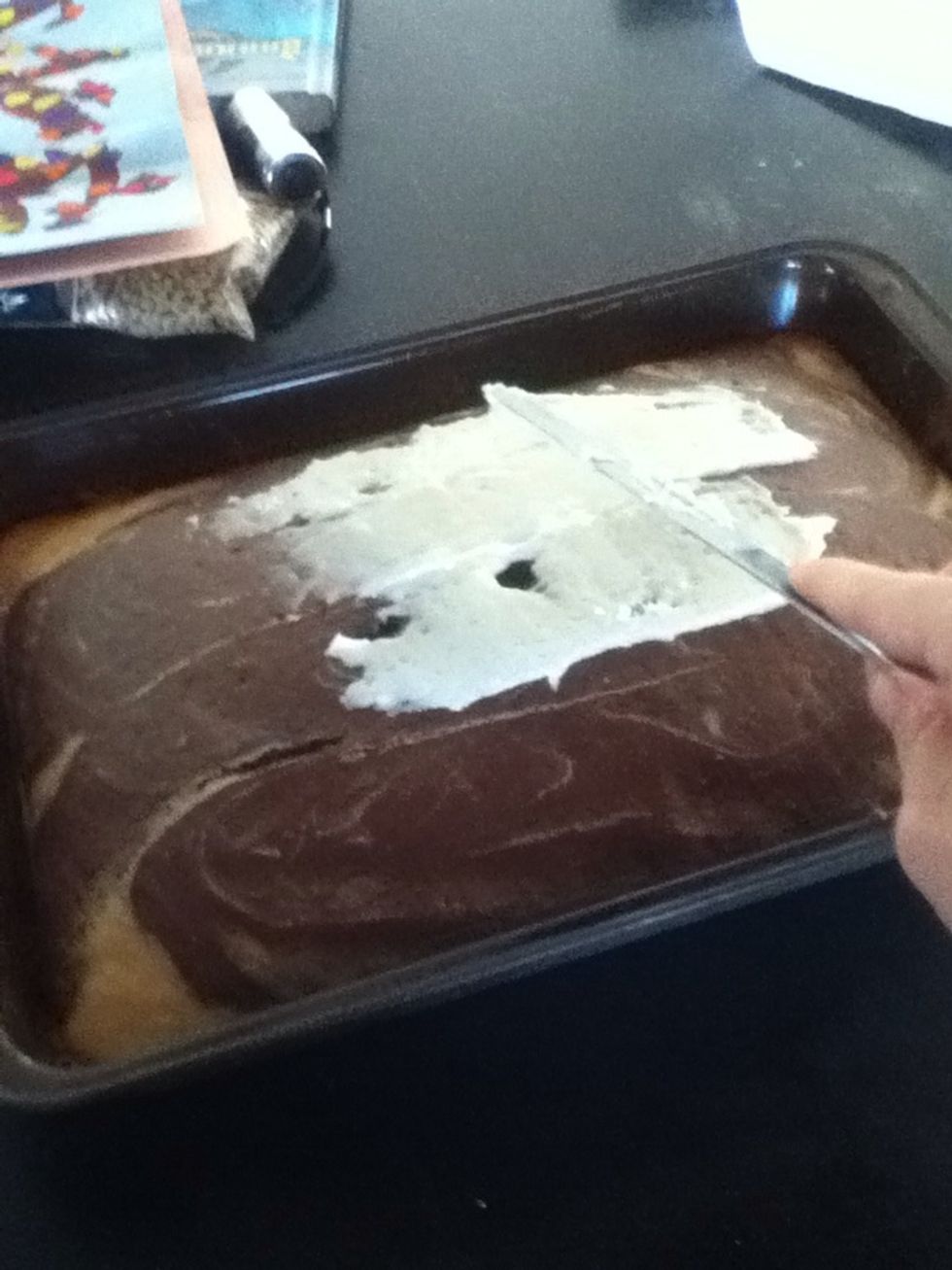 Wait at least 15 minutes or until cooled, and apply white frosting evenly. Then take your chocolate drizzle/sauce/ice cream topping (even a syrupy frosting will do) and repeat the same marbling.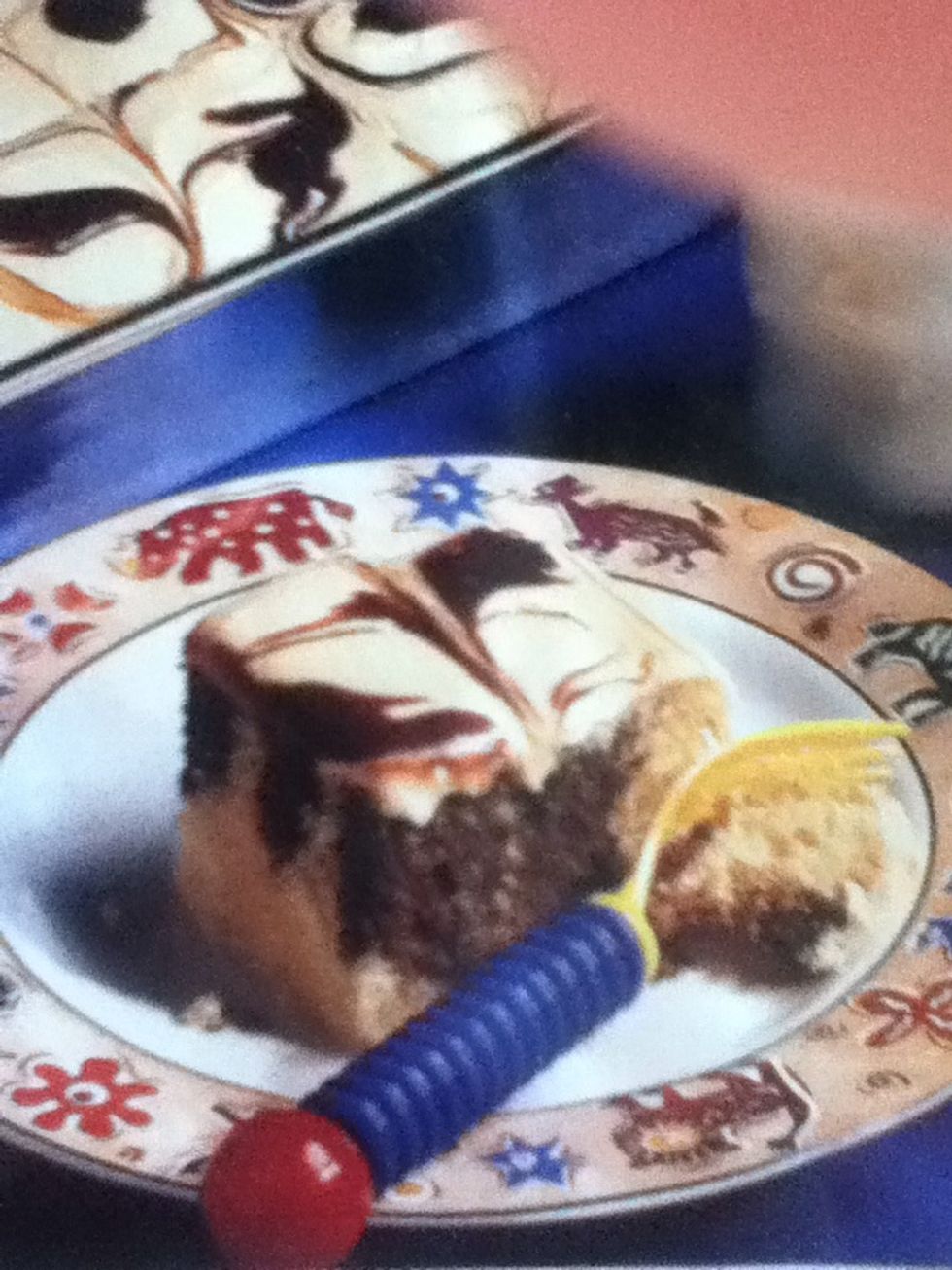 This is what it should look like. Hope you enjoy!
1/4c All Purpose Flour
1/2c Sugar
1/2c Peanut Butter
1/4c Milk
1/2tsp Baking powder
1.0tsp Salt
1.0tsp Vanilla Extract
3.0 Large Eggs
3.0Tbsp Baking cocoa
1/8tsp Baking soda
Frosting
Fudge sauce/chocolate sauce