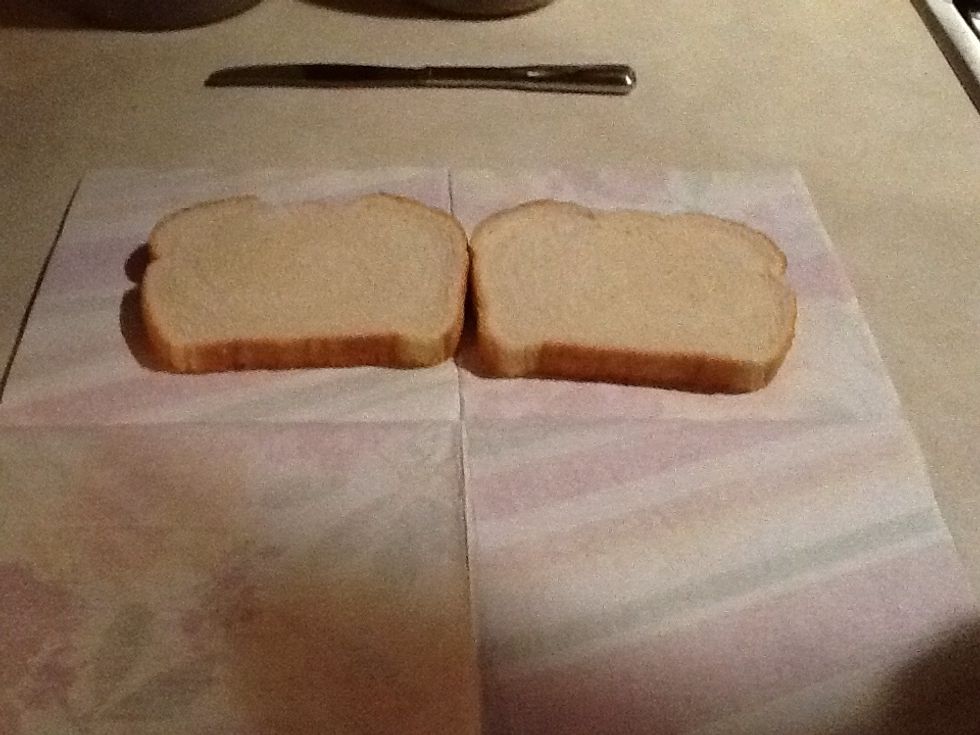 Get 2 slices of bread out, and lay them on a plate or napkin.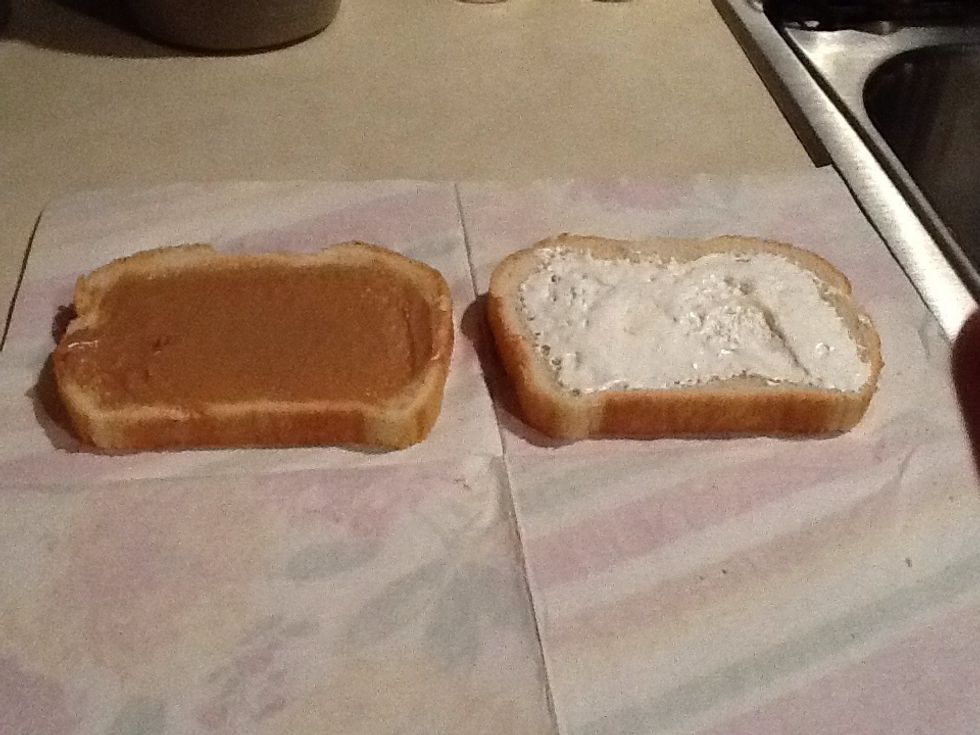 Begin to spread peanut butter on one slice of bread, and marshmallow cream on the other slice of bread.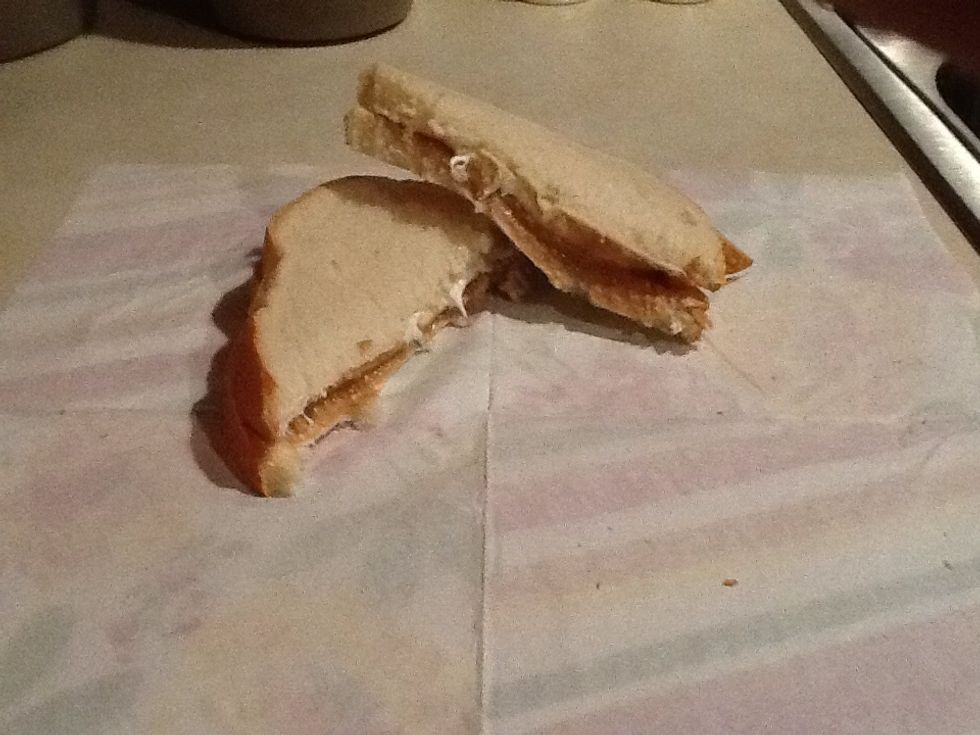 Press the 2 slices together lightly, and cut bread in half. Then, enjoy your peanut butter and marshmallow sandwich!
Bread
Knife
Peanutbutter
Marshmellow