Peaches are in season and they are delicious eaten fresh or even better in this easy free form pie. You don't even need a pie dish!
10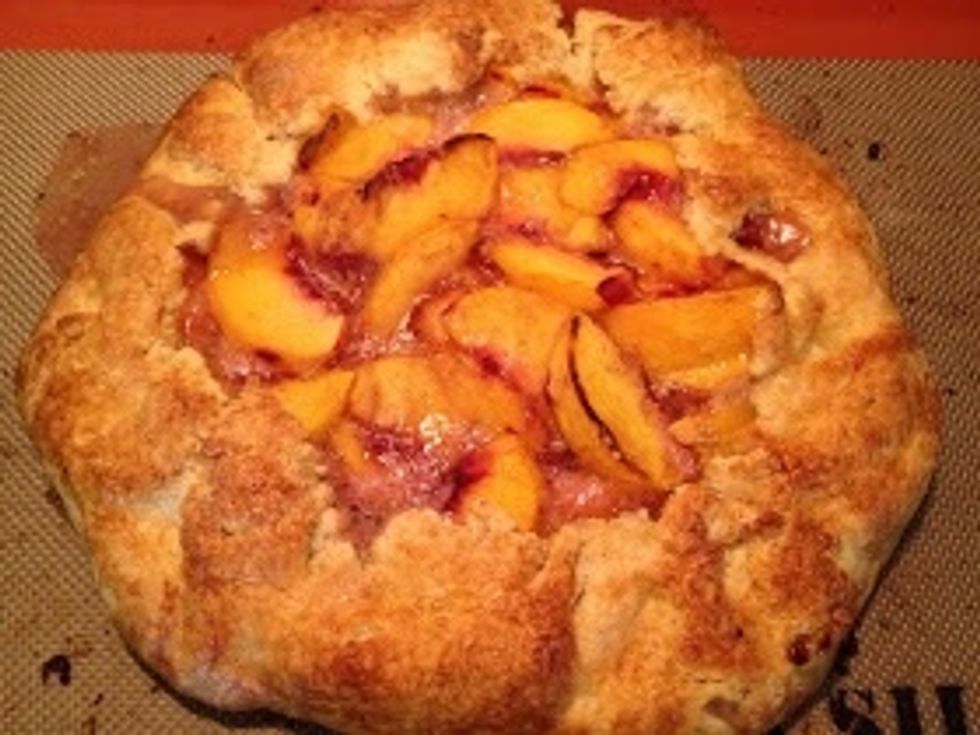 Prepare the crust: Place flour, salt and sugar in a large bowl. Add the cut up butter and rub into the flour mixture using fingertips or pastry cutter. A food processor can be used instead.
The butter should be the size of large peas, so do not over process. Stir in the egg yolk and 3 - 4 tablespoons of water, more may be needed, until the a dough forms.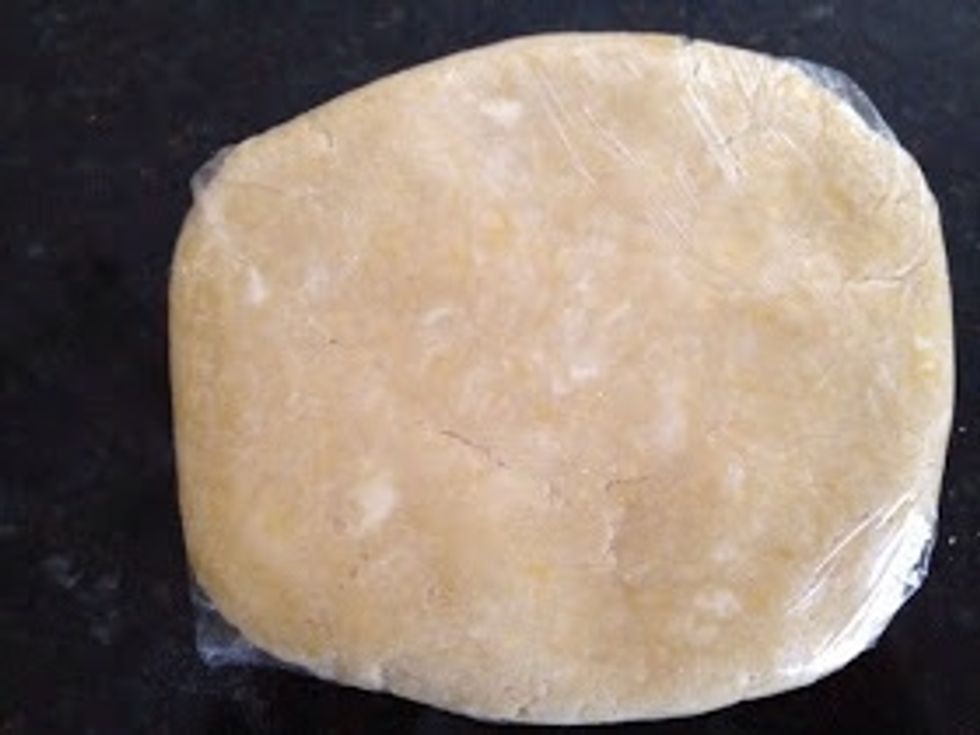 Turn onto a large piece of plastic wrap and press into a flat disc. Refrigerate for at least 30 minutes.
Preheat the oven to 400 degrees Fahrenheit.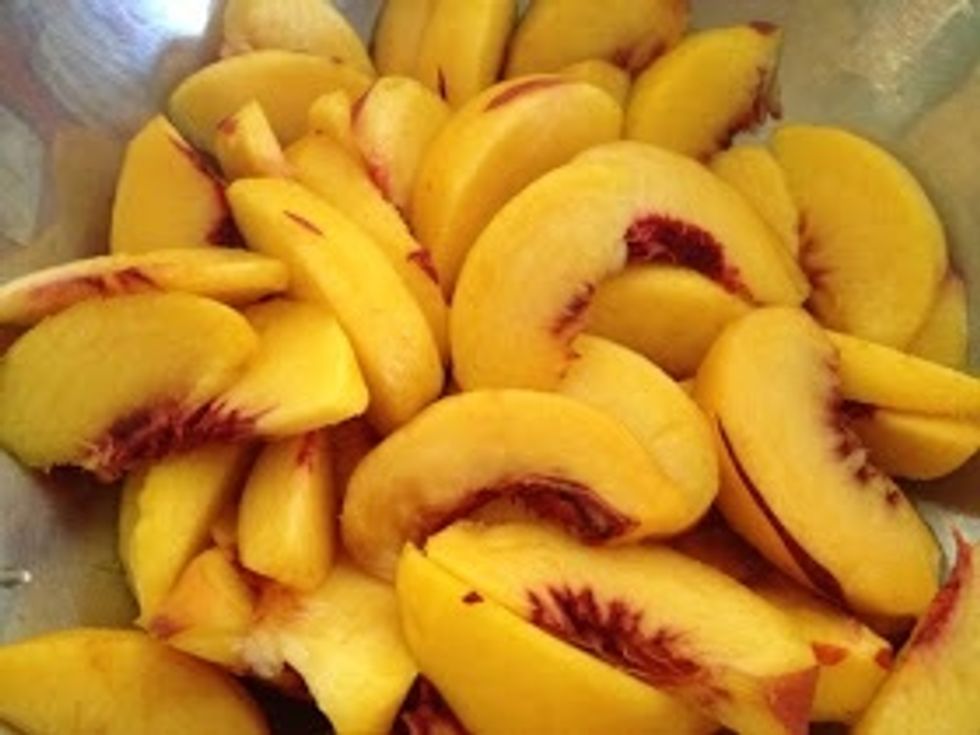 Peel the peaches with a vegetable peeler. Cut in half, remove and discard the seeds, then cut peaches into thin slices. Toss the peaches in the lemon juice and sugar, cinnamon and flour. Set aside
Line a rimmed baking tray with parchment paper or Silpat mat.
On a floured surface, roll out the dough into a large circle, roughly 1 inch larger than the size of the tray or 1/4 inch thickness.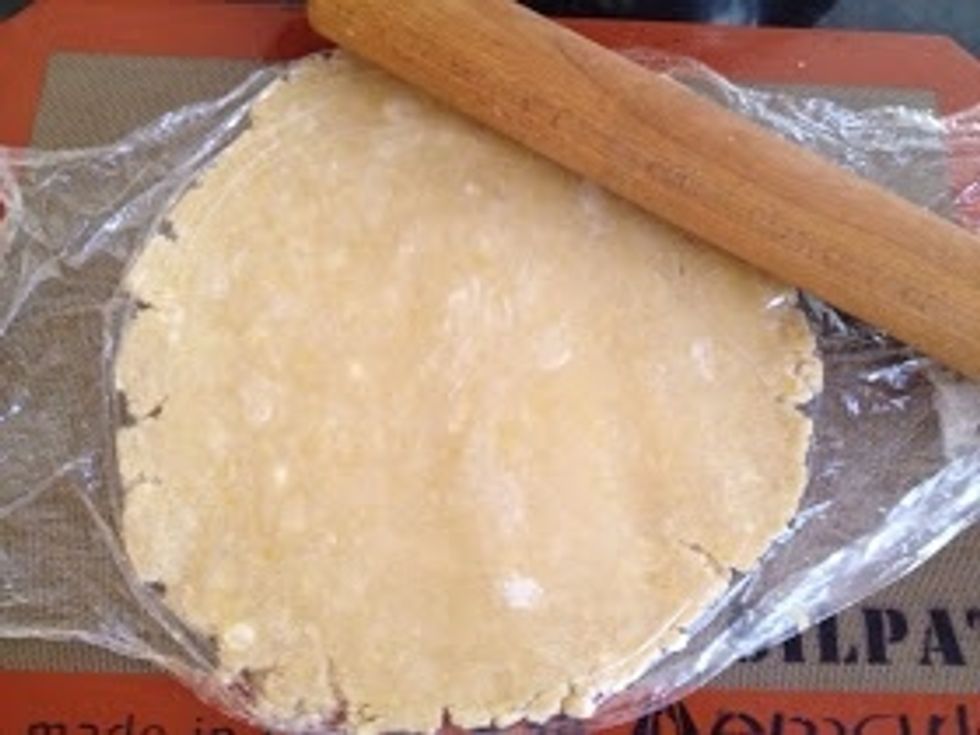 You may leave the plastic ontop of the dough while rolling out to prevent adding excess flour. You should still see chunks of butter, this will mean the crust will be nice and flakey.
Transfer to baking tray. Spoon the prepared peaches into the middle of the rolled out dough and carefully fold up the edges up around the fruit.
Press down and make sure there are no holes around the edge.
Brush the exposed crust with the reserved egg white and sprinkle with extra sugar. Dot the peaches with one tablespoon of butter cut into small pieces.
Bake for approx. 45 minutes or until golden brown and juices start to bubble.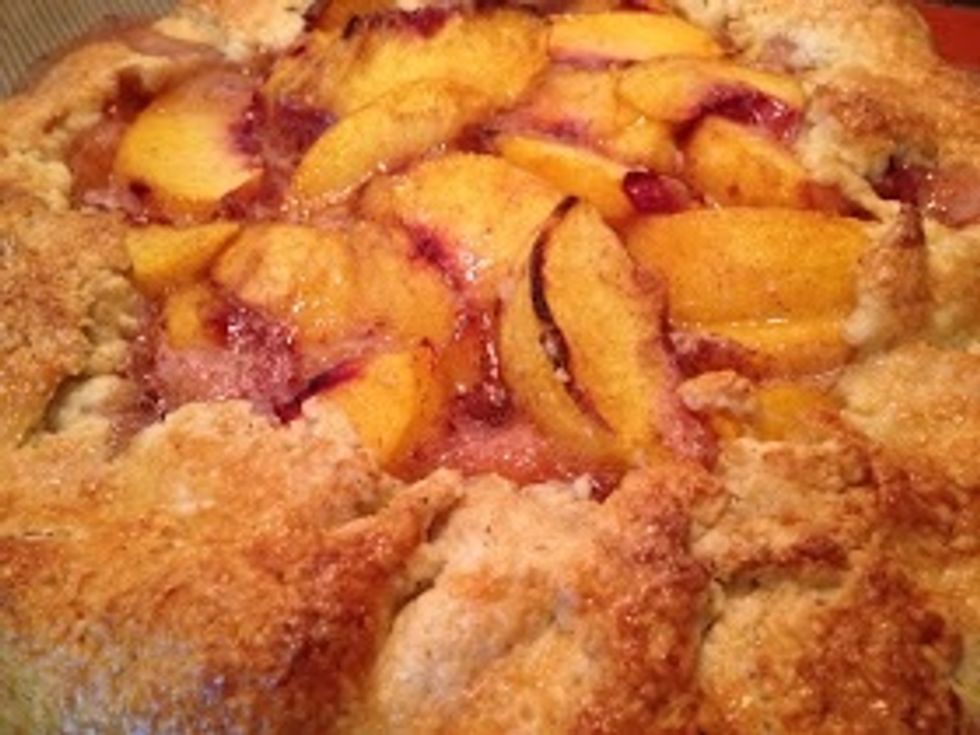 Allow to cool for at least 30 minutes, then enjoy!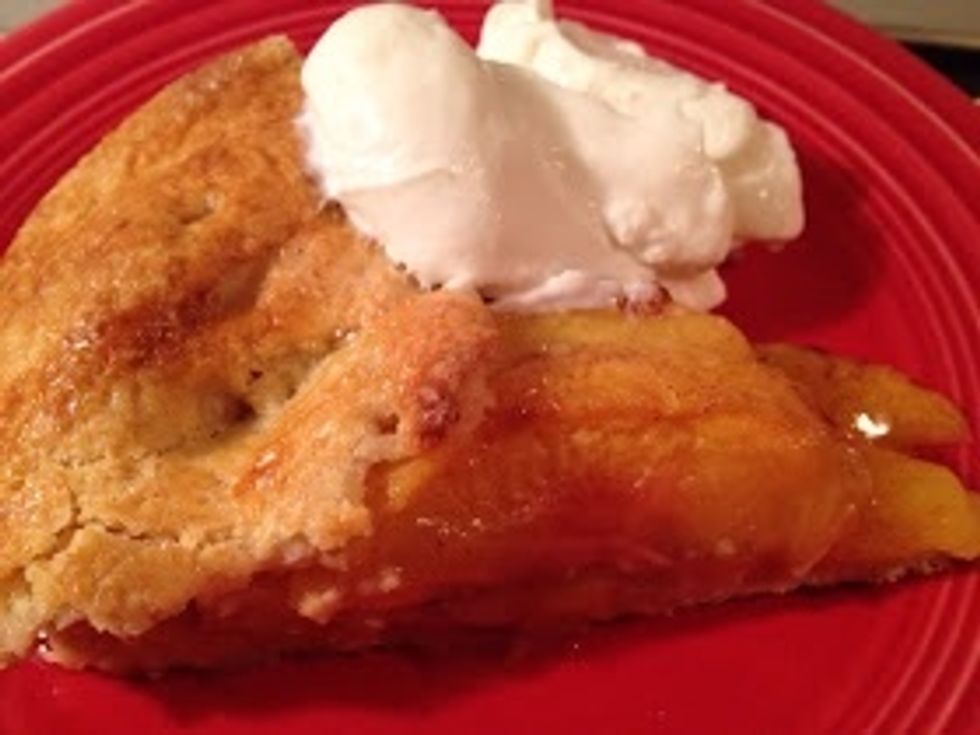 Serve with Greek yogurt or vanilla ice cream.
Pie crust: 2 cups all purpose flour
1/2 teaspoon salt
3 tablespoons sugar
1 1/2 sticks (12 tbs.) cold unsalted butter
1 egg yolk (reserve the white for glazing)
4 - 5 tbs. iced water
Filling: 5 just ripe peaches or nectarines
1 tablespoon lemon juice
4 tablespoons sugar
1 teapoon cinnamon
2 tablespoons flour
Maxine Bussell
I am a fifty something wife and mother of 3 daughters. I work part time as an Event Chef with catering companies in Boston, MA.