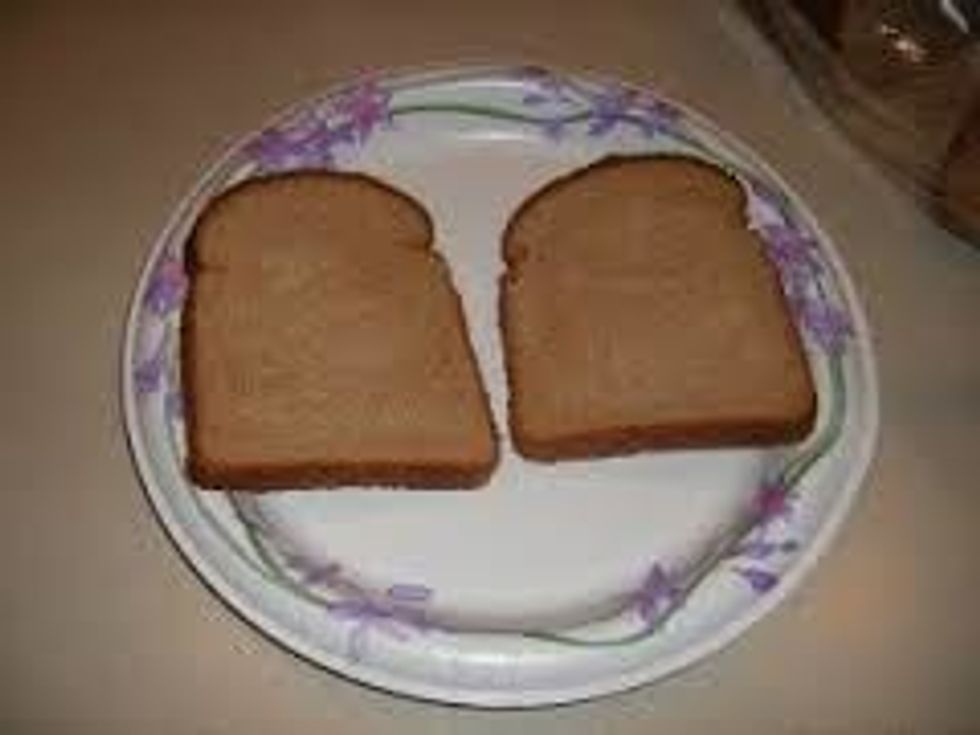 First, get the bread out the bag and put it on the plate.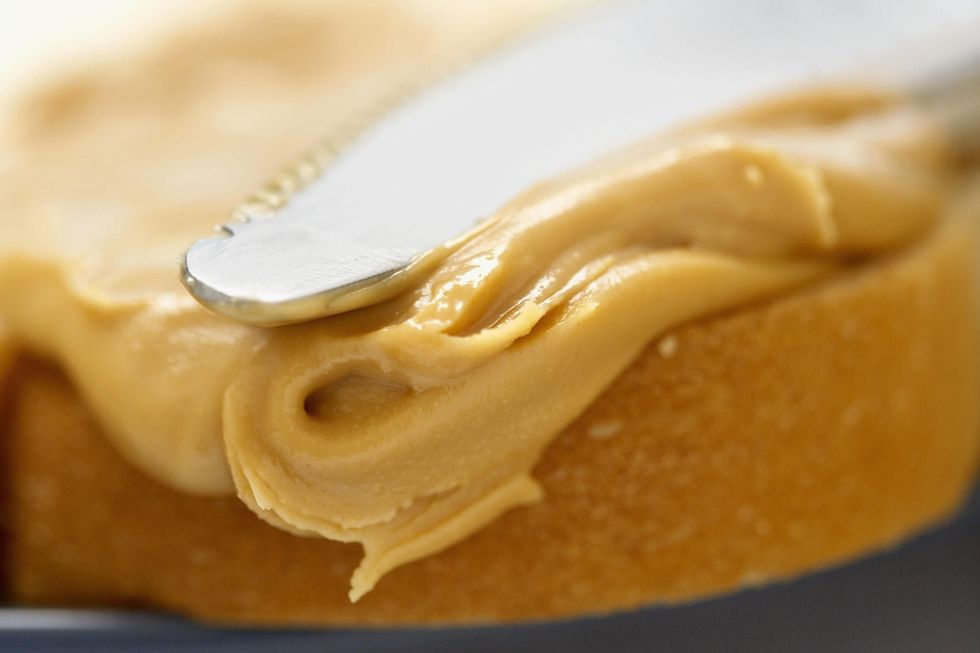 Spread peanut butter on half of one piece of bread.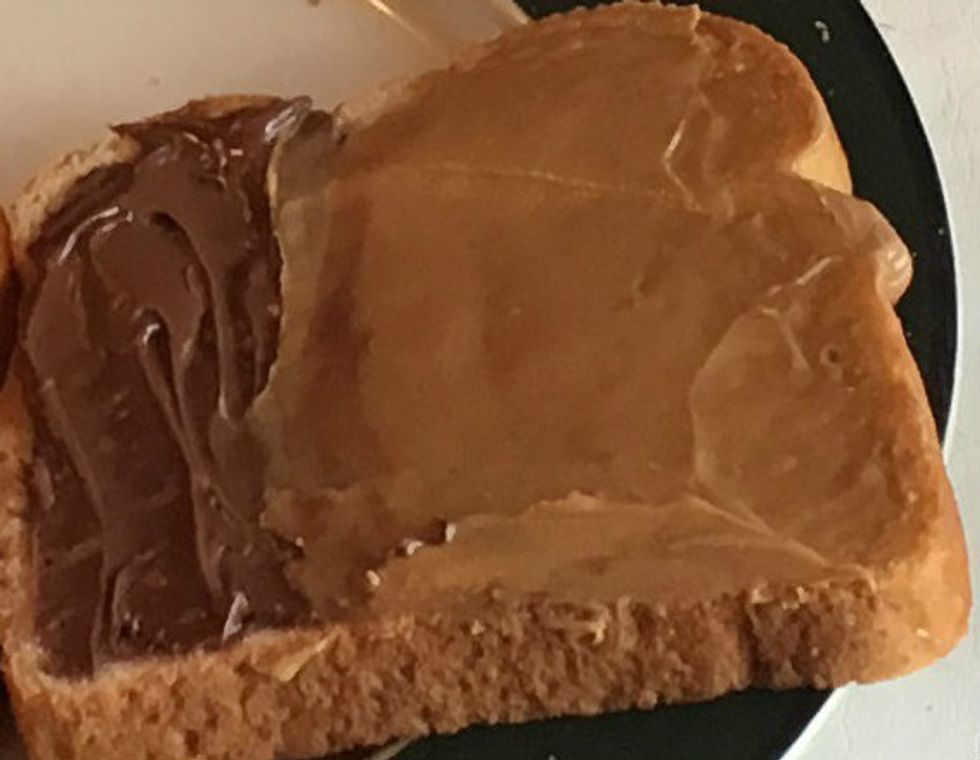 Spread Nutella on the other half of that piece.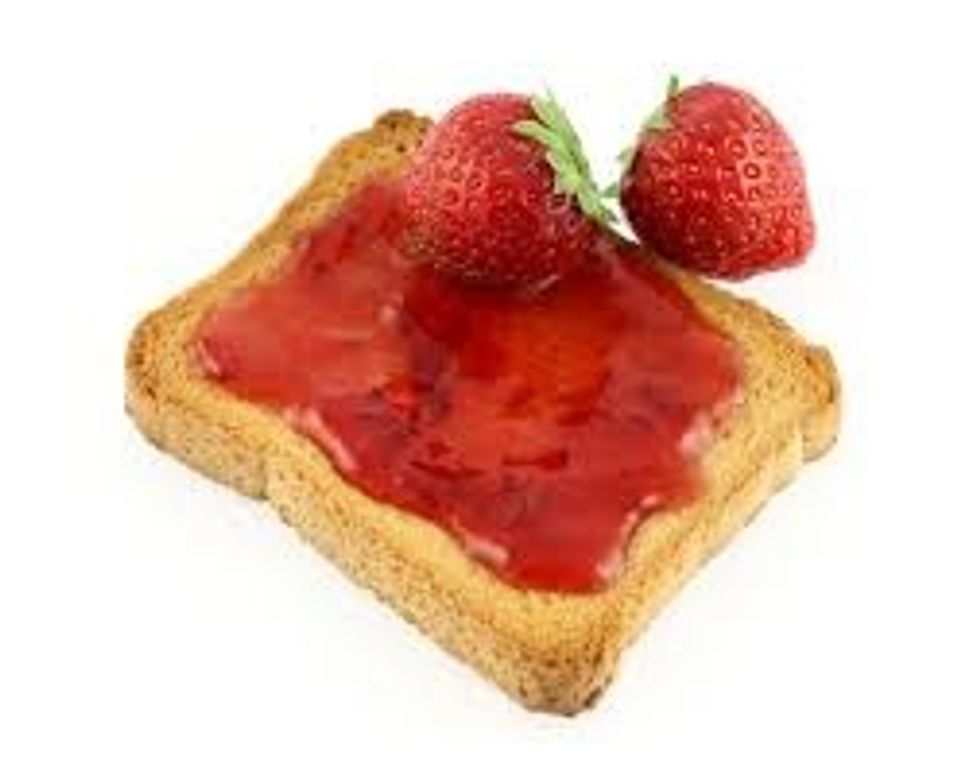 Spread the jelly on the other piece.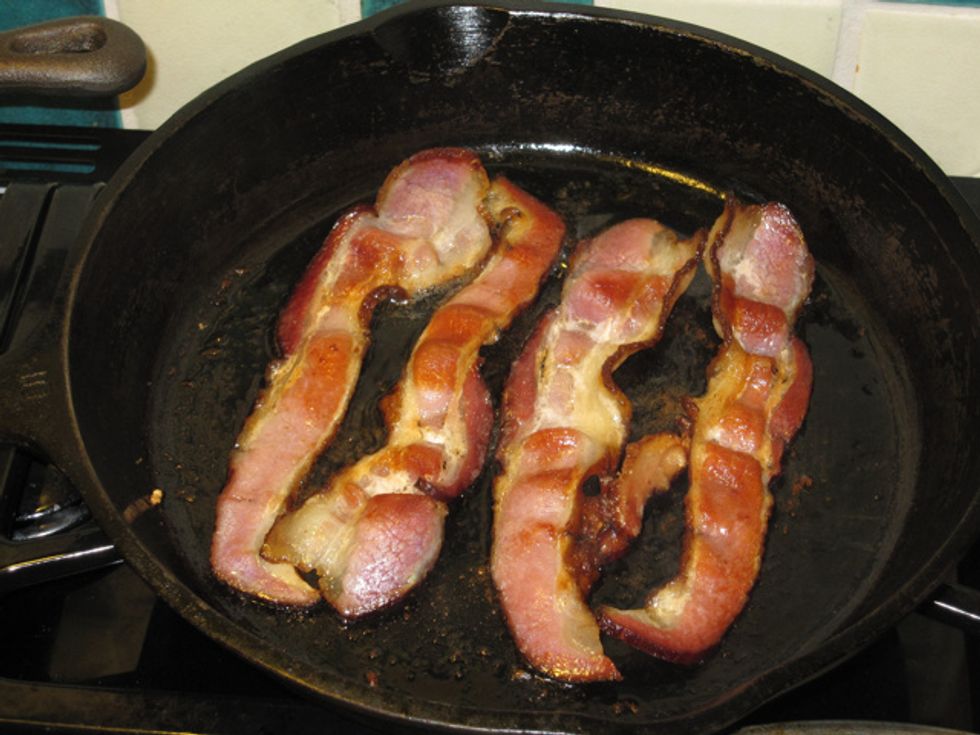 Cook the bacon if it isn't already.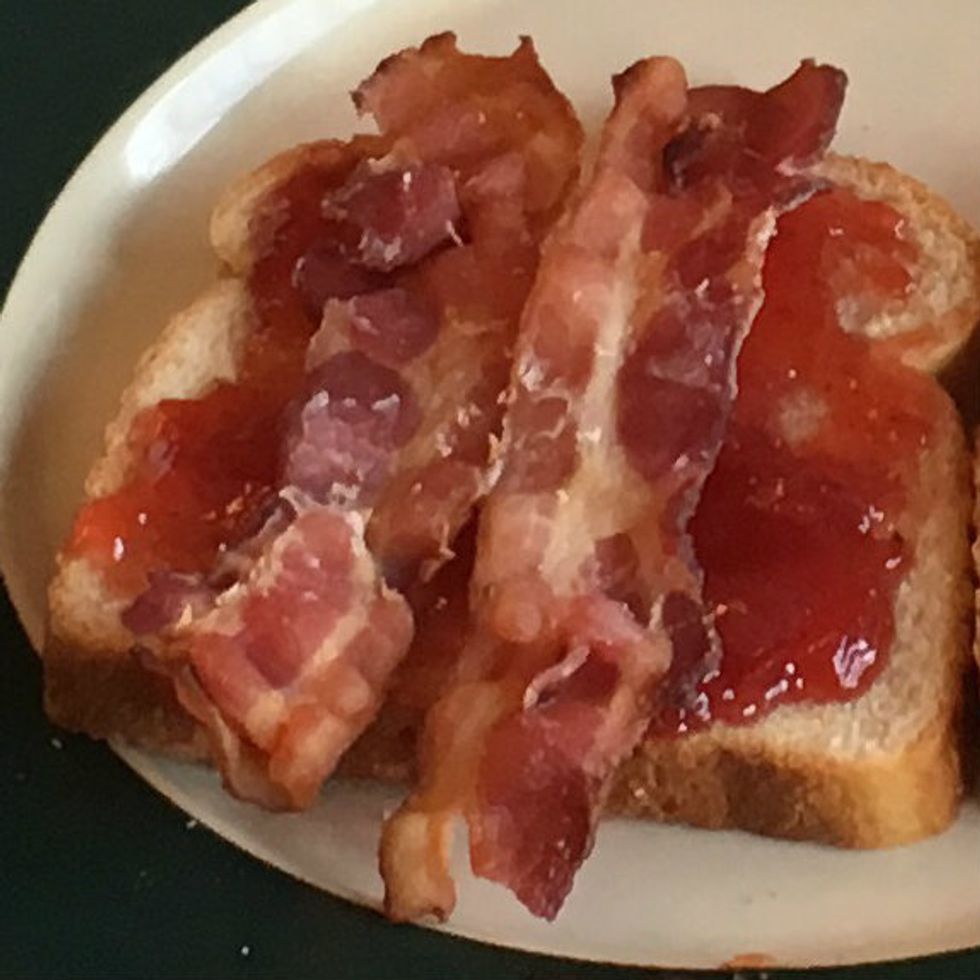 Place the bacon on top of the jelly-covered piece.
Put the two slices together.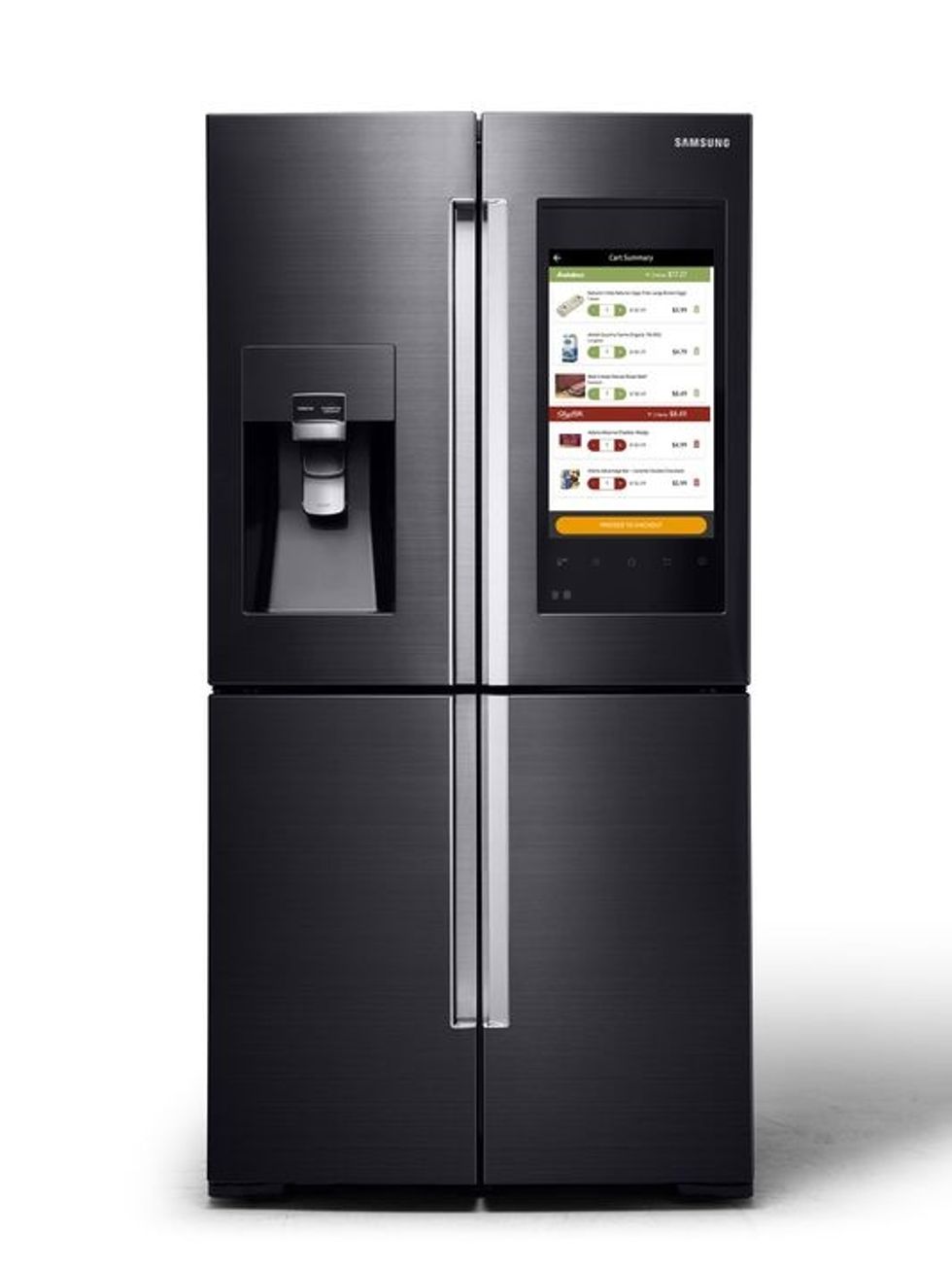 Put your supplies away.
Enjoy your delicious, unique sandwich!
2.0 Pieces of bread
1.0 Butter Knife
2.0 Strips of bacon
Strawberry Jelly (Jam or Preserves also work)
Peanut Butter
1.0 Plate
Nutella