First, get all of your supplies together. You need peanut butter, jelly, bread, knife and a paper towel. I like to use grape jelly.
Next, get your peanut butter out and get your knife out. Then scoop up your peanut butter on your knife and spread it on your bred.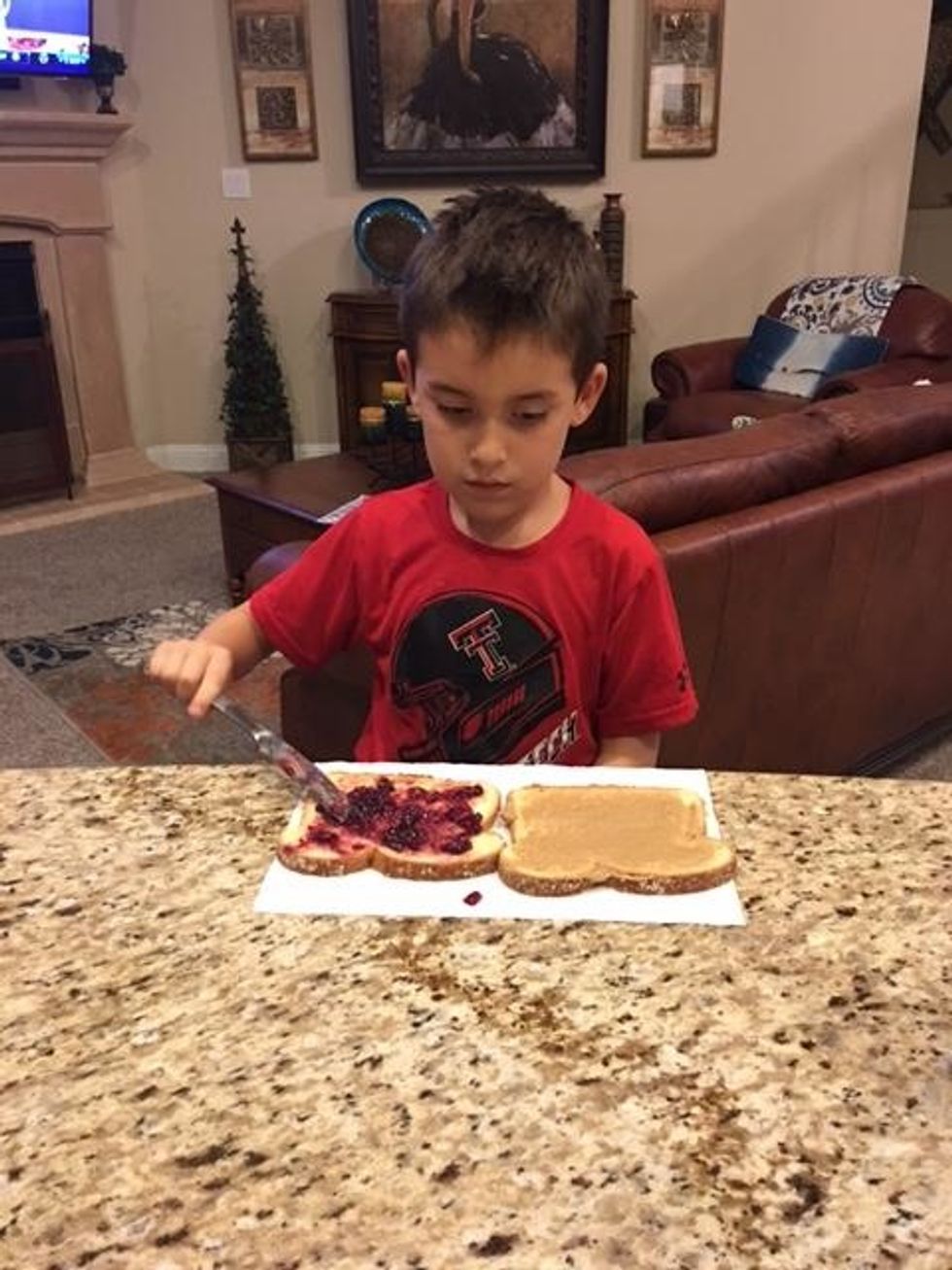 Then, do the same thing but with the Jelly. You have to spread the jelly harder because it is sticky.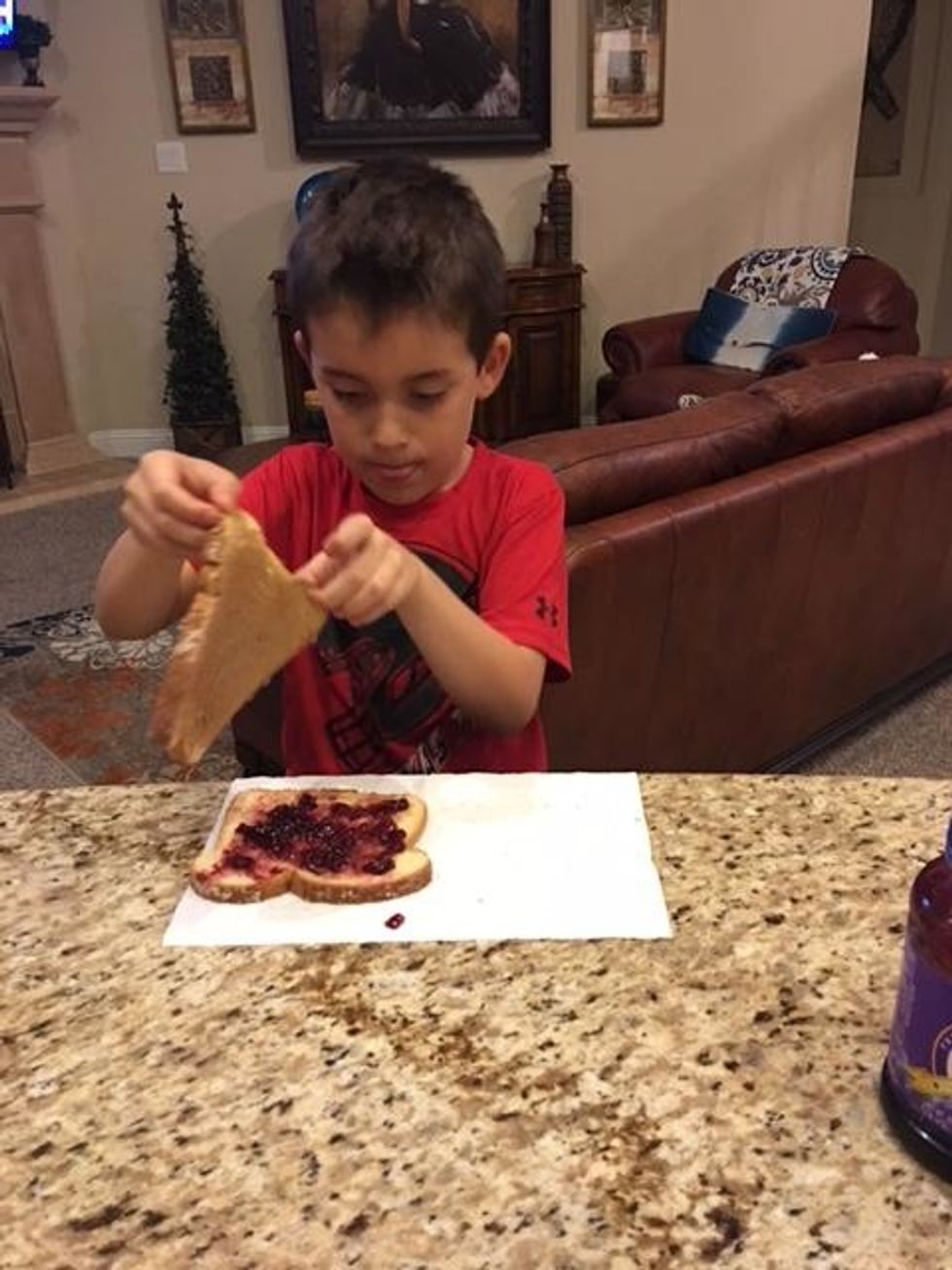 Then, place the peanut butter slice on top of the jelly. Place the peanut butter on top so the jelly does not fall off.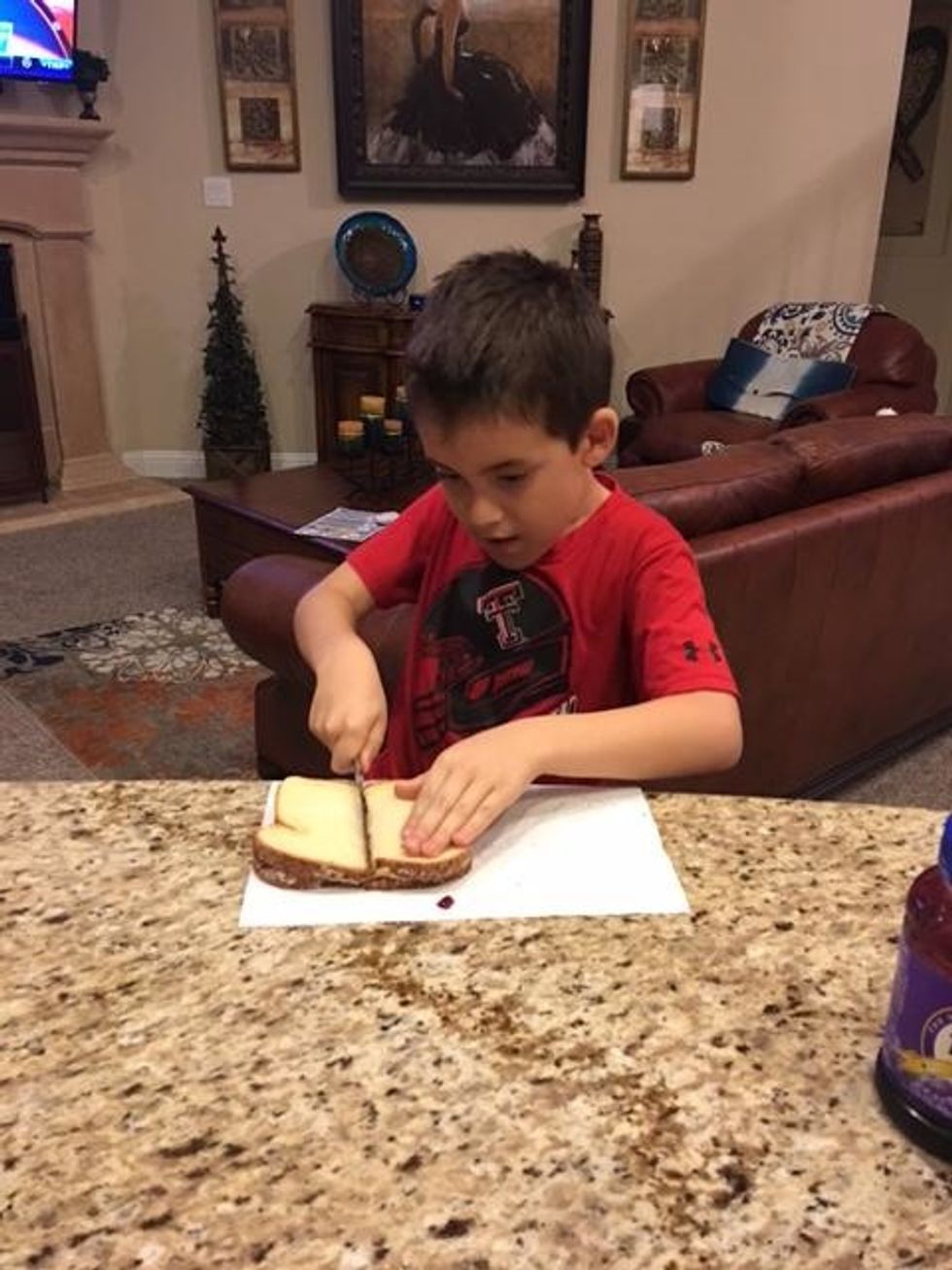 After you place the pieces together get your knife and cut the sandwich in half.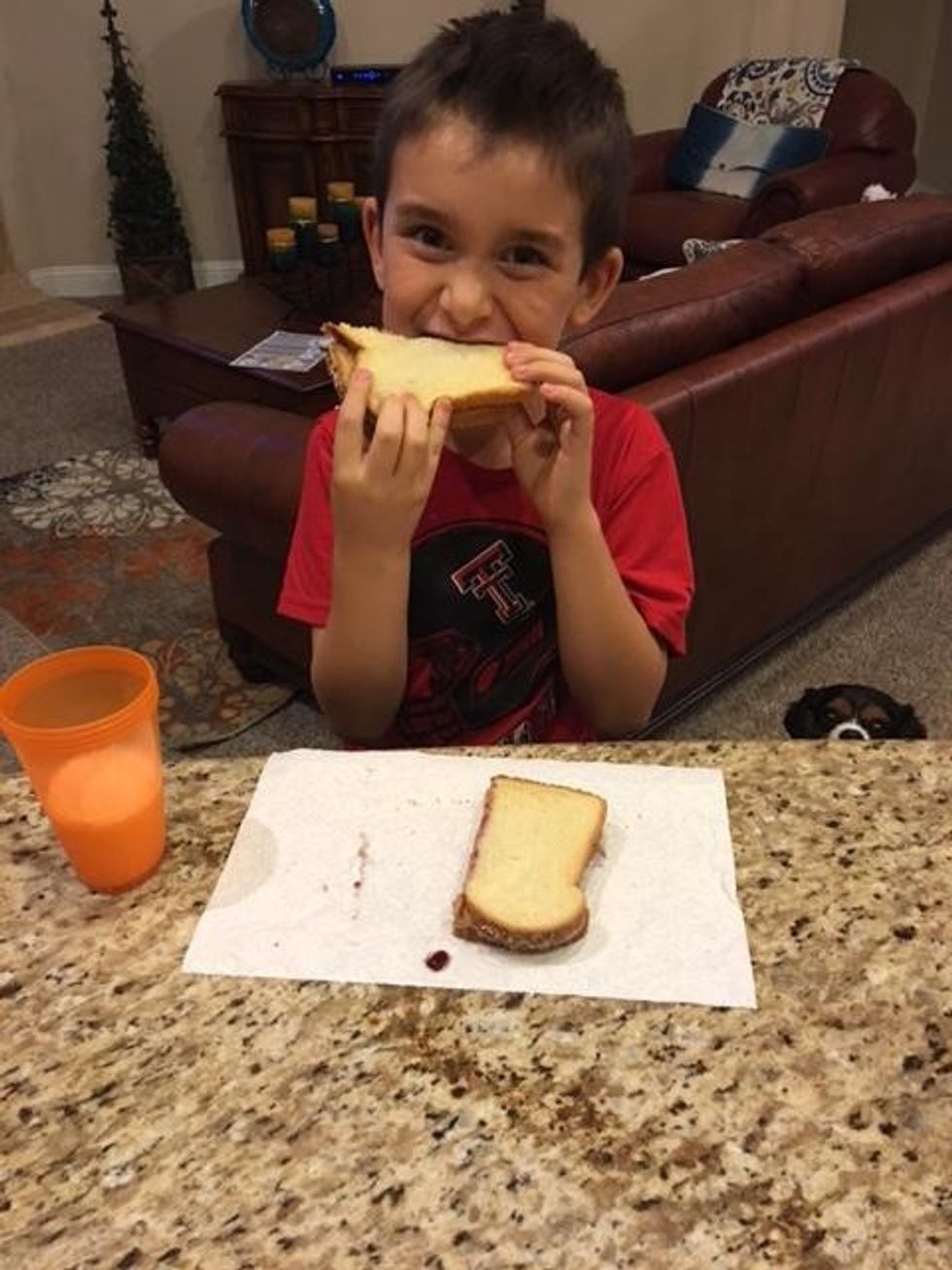 Finally get a glass of milk and eat your sandwich!
1.0 Peanut Butter
1.0 Jelly
2.0 pieces of bread
1.0 knife
1.0 paper towel