How to make a pb & banana iced mocha smoothie {vegan}
Make a PB & Banana Iced Mocha Smoothie {Vegan}
This recipe makes 2 servings of the healthiest and most energizing iced mocha you've ever had! High in protein, 100% vegan, and way better than any store bought iced coffee. Hello summer!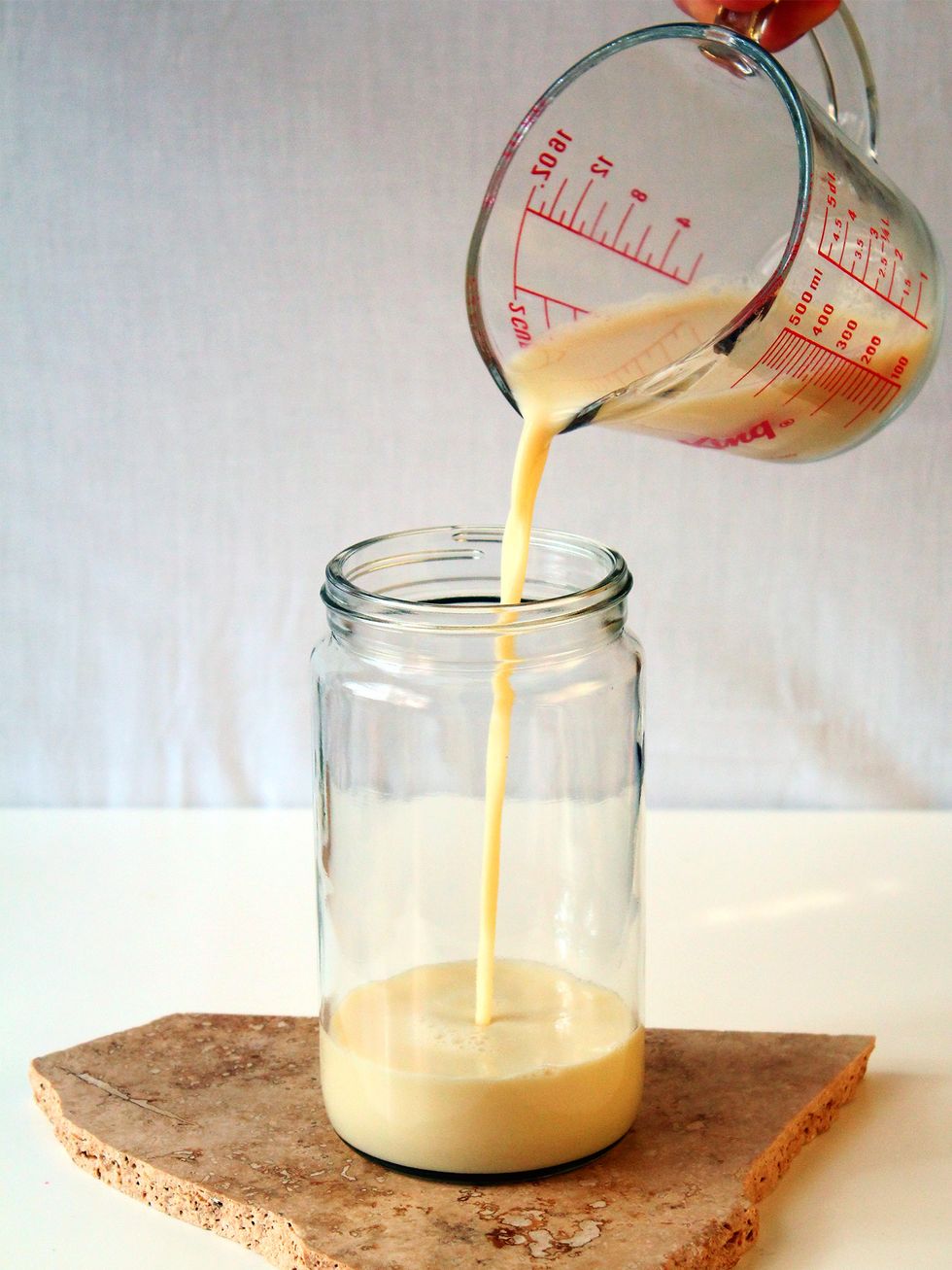 Begin by pouring 1 cup of unsweetened almond or soy milk into your blender (or into a tumbler if you're using an immersion blender.)
For a thicker and frostier texture, use iced coffee cubes instead of chilled liquid coffee.
How To Make Iced Coffee Cubes: Brew a strong pot of coffee and allow it to cool slightly before pouring into an ice cube tray and freezing.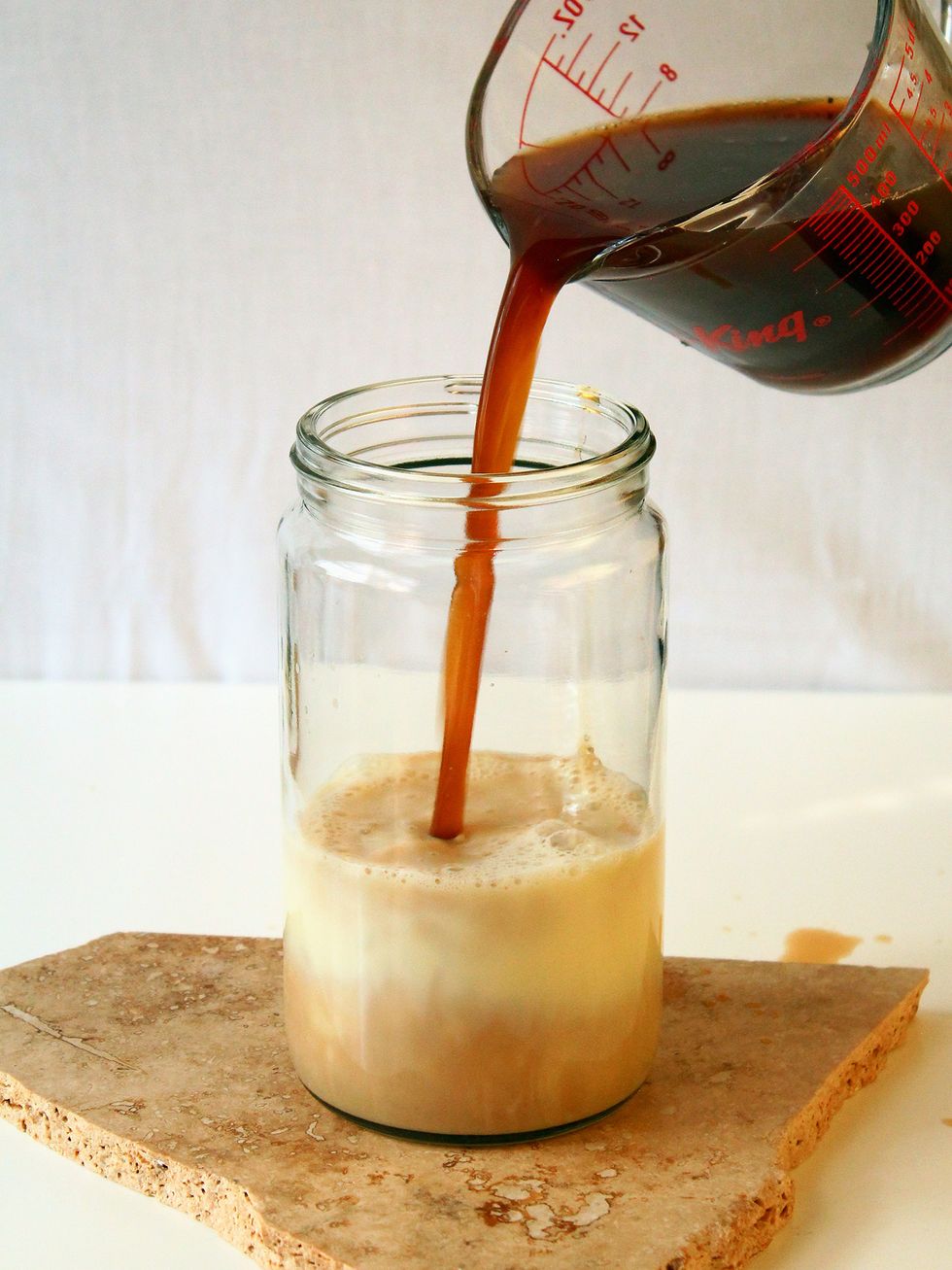 Add 1 cup of strong, chilled coffee or iced coffee cubes.
Chop the frozen bananas into smaller easy-to-blend sized pieces.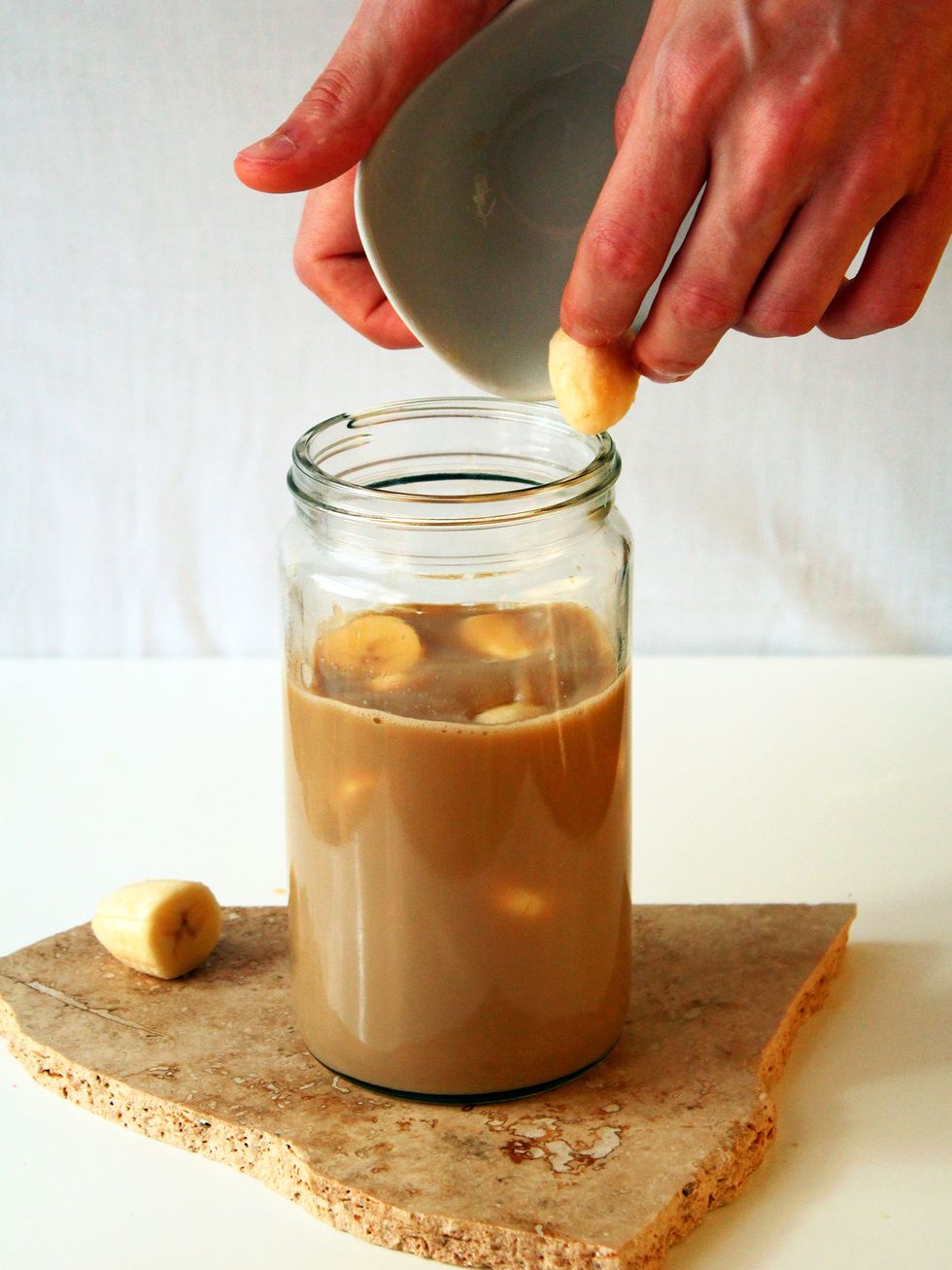 Add the pieces of chopped frozen bananas.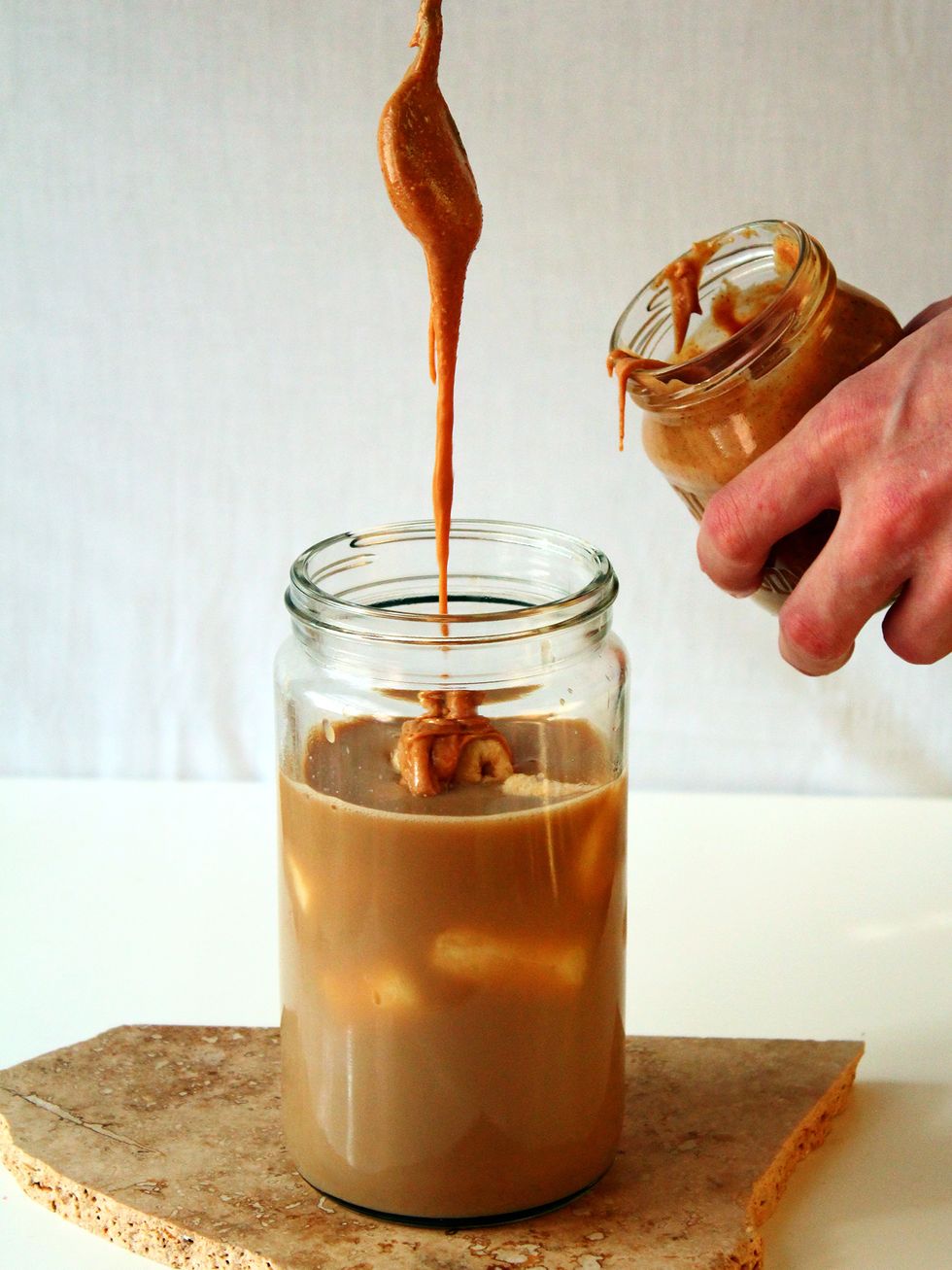 Add 1 tablespoon of natural peanut butter.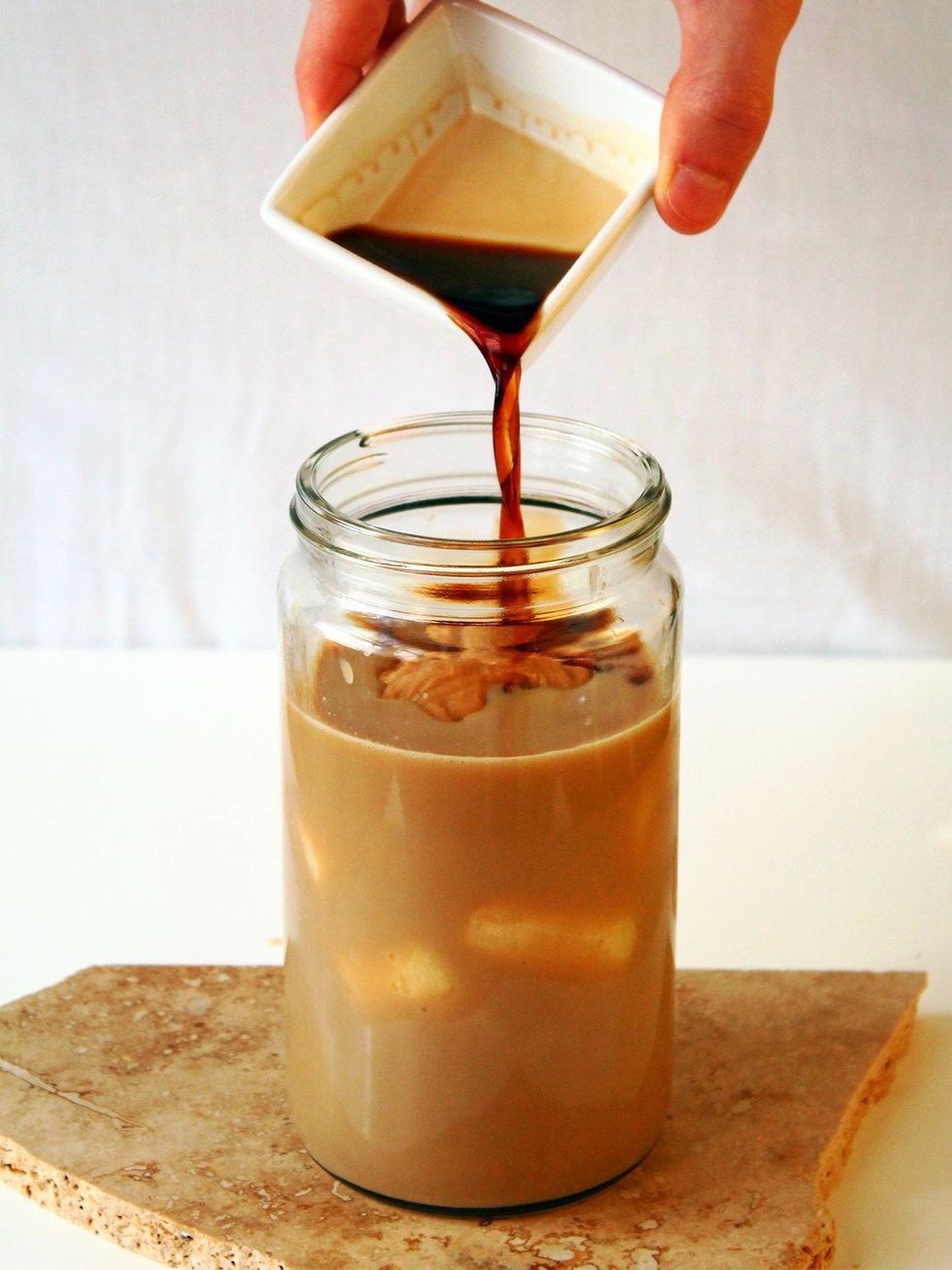 Add 1/4 - 1/2 teaspoon of pure vanilla extract.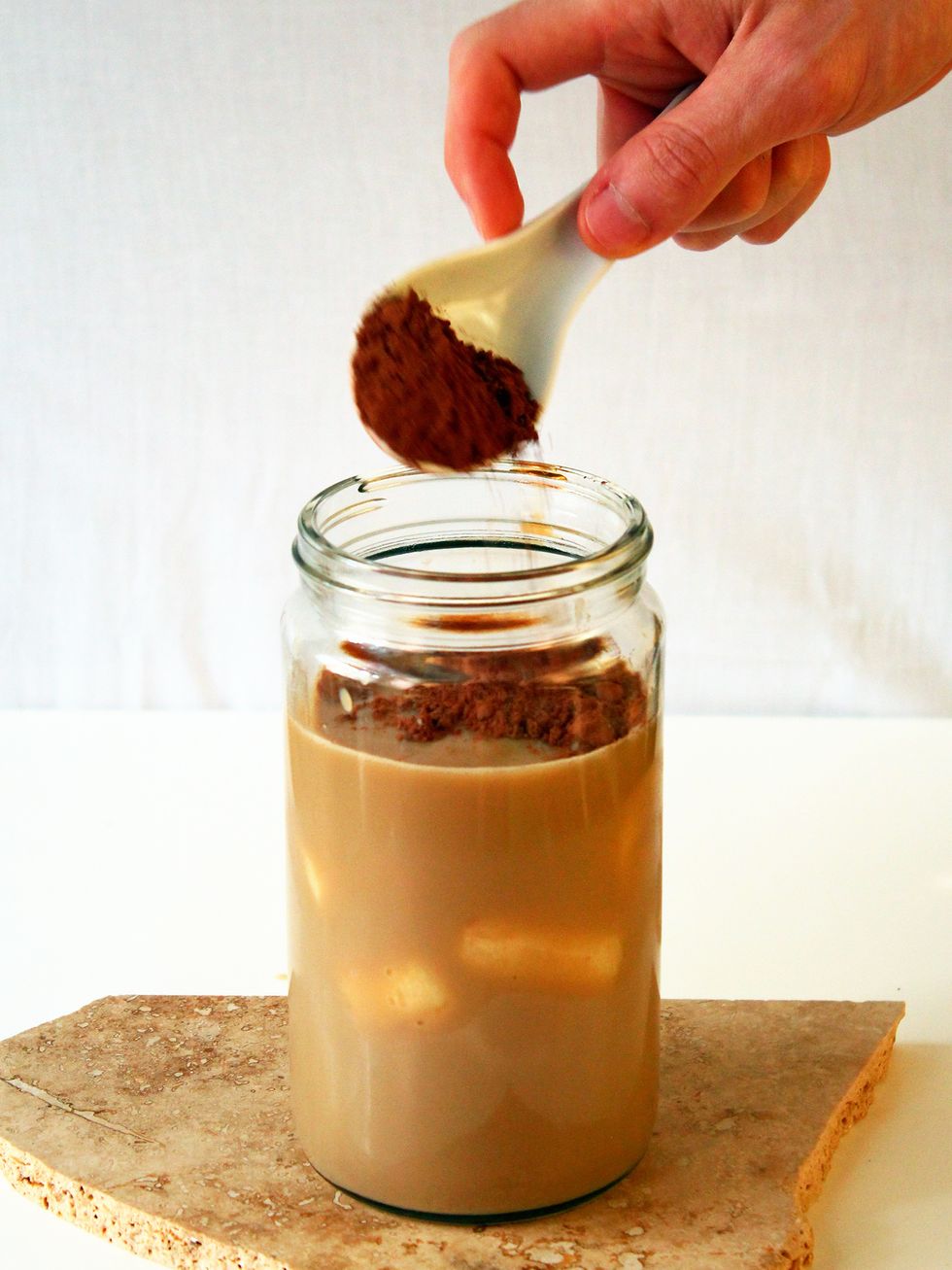 Add 1-2 tablespoons of cocoa powder.
Add 1 tbsp each of vegan dark chocolate chips and cacao nibs.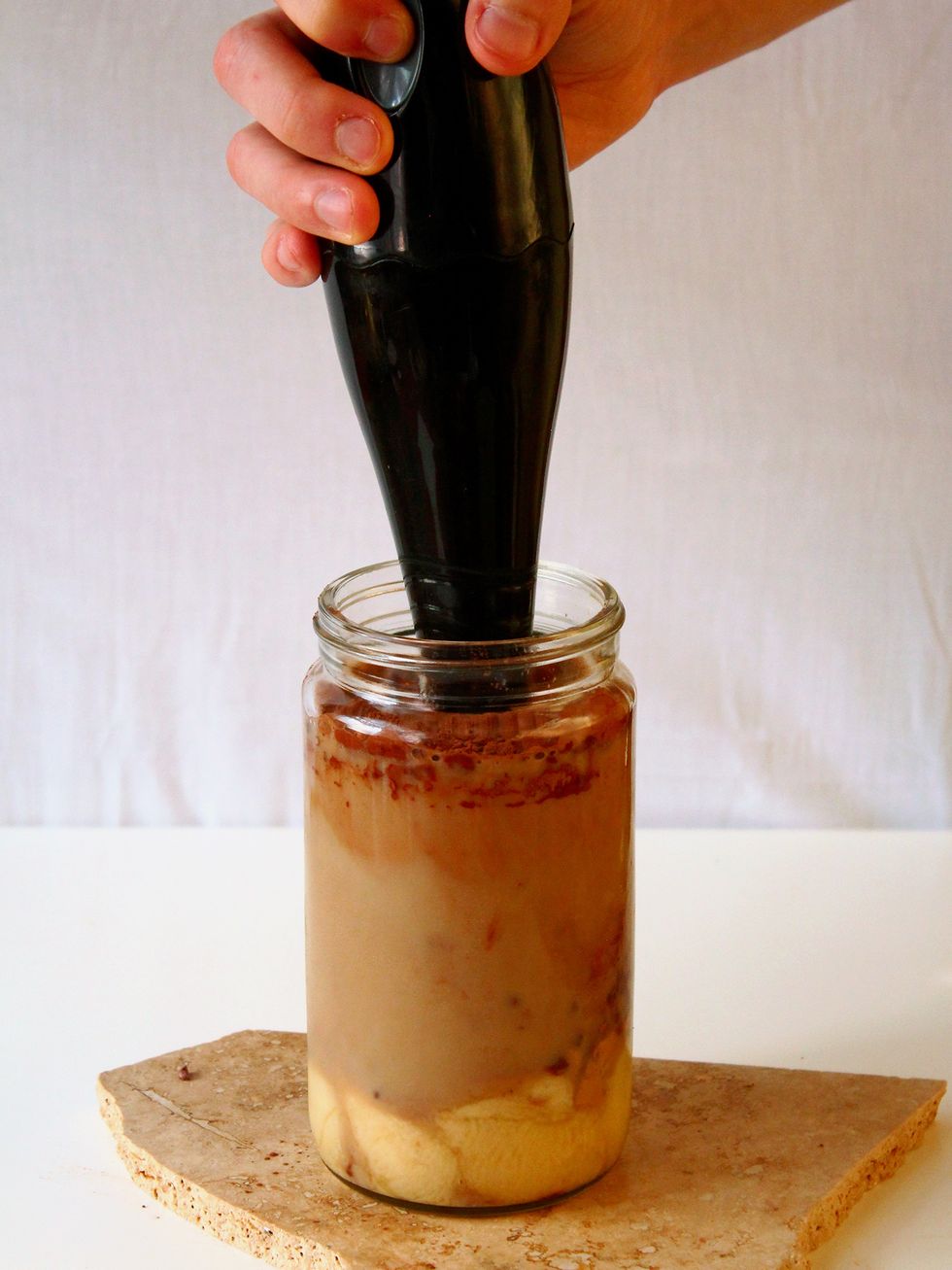 Blend on high until smooth and velvety.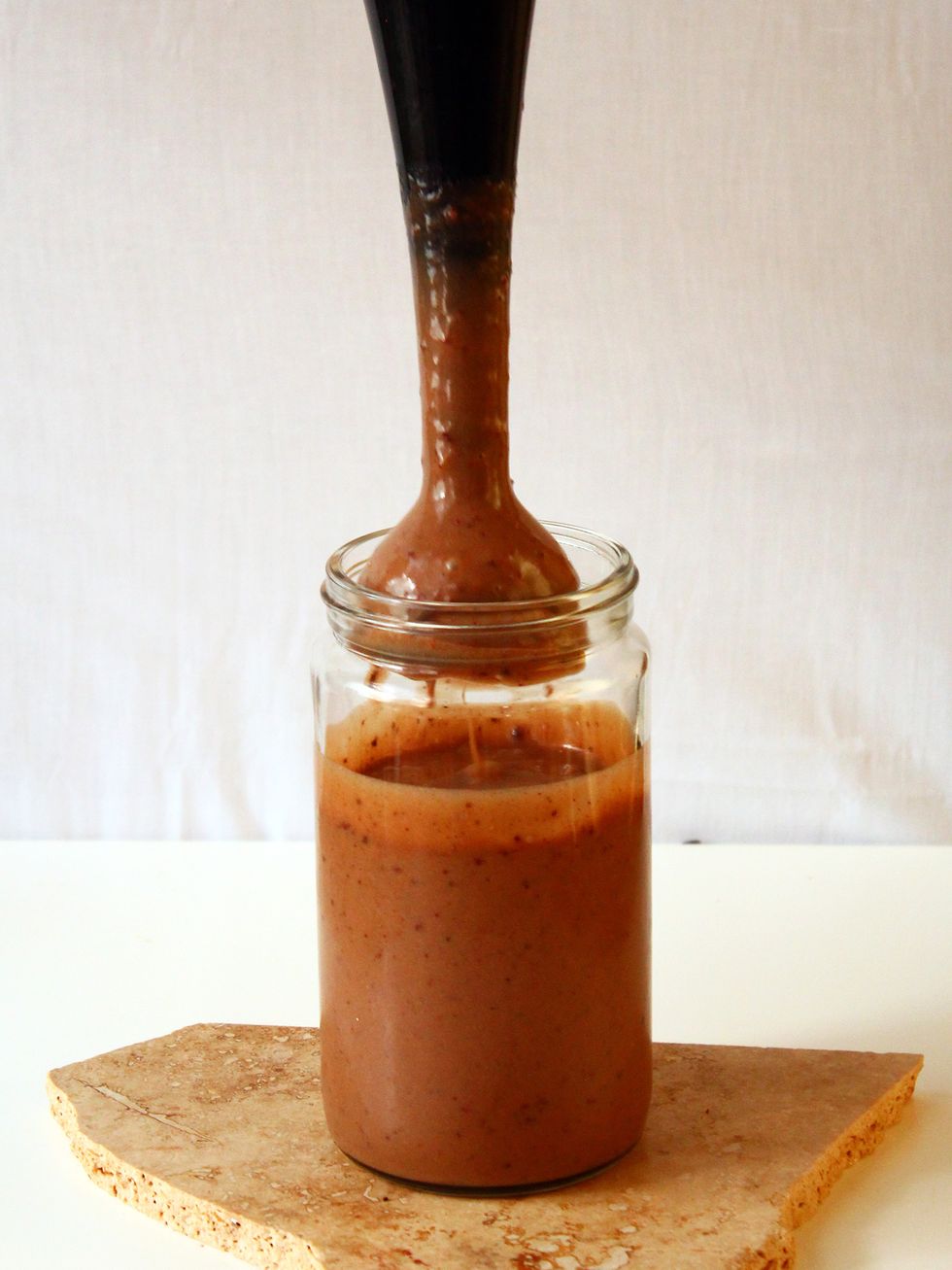 Depending on the quality of your blender, it will take 1-3 minutes to achieve the perfect texture.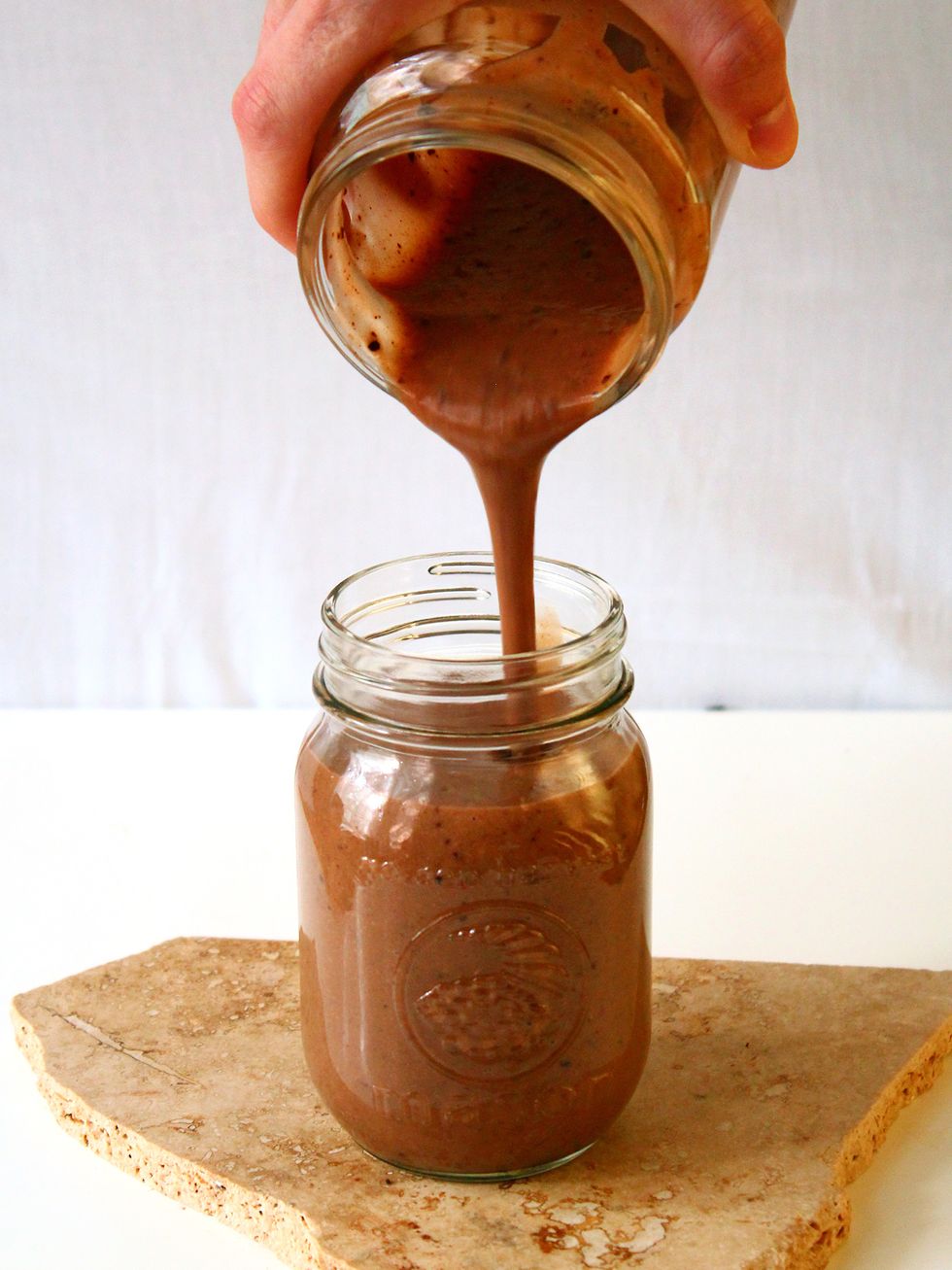 To serve two people, divide the smoothie into two separate glasses.
For a foamy latte-esque topping, vigorously shake up your carton of soy milk...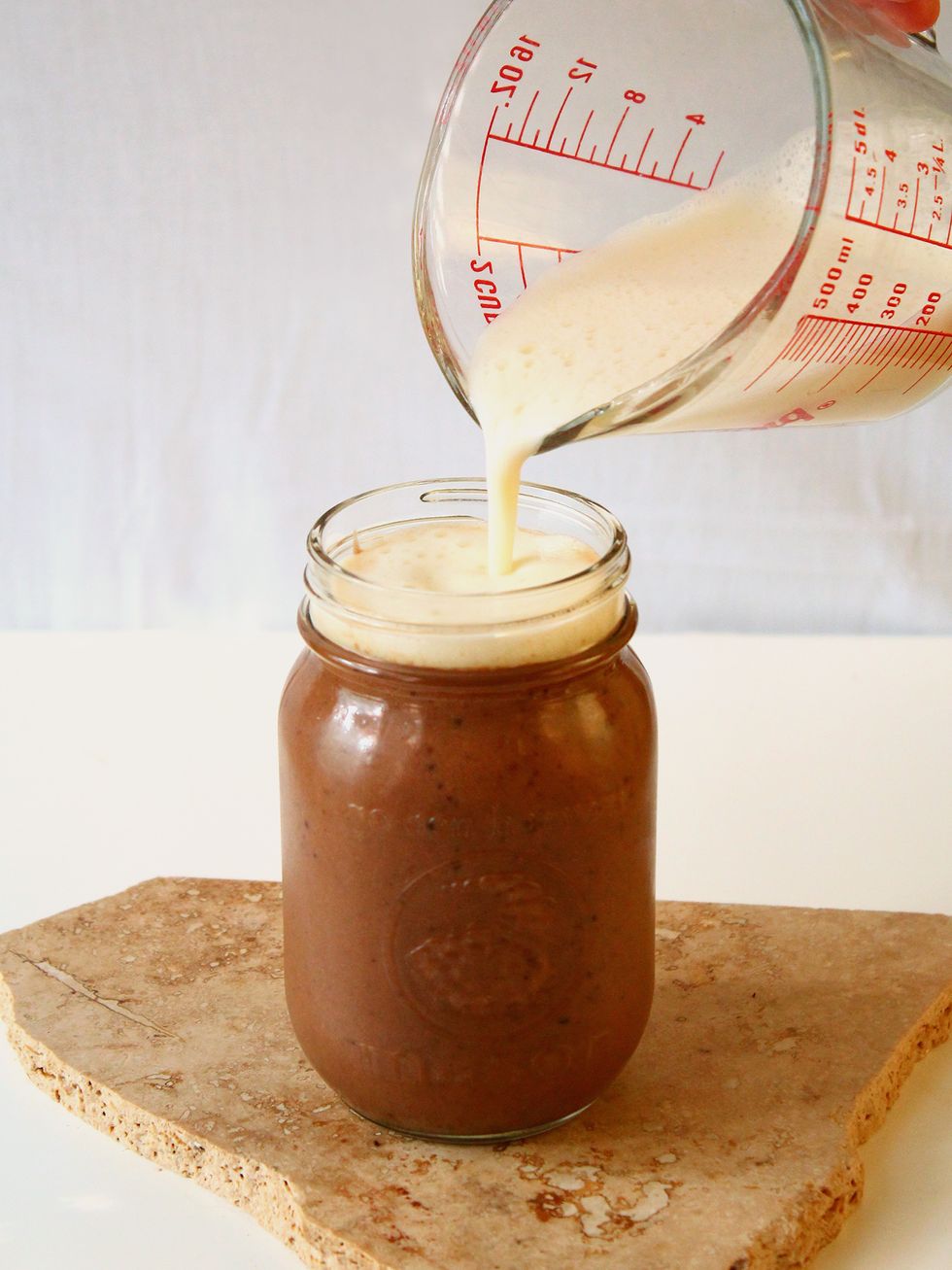 ...and gently pour the foamy milk over your smoothie.
Add a sprinkle of dark chocolate shavings...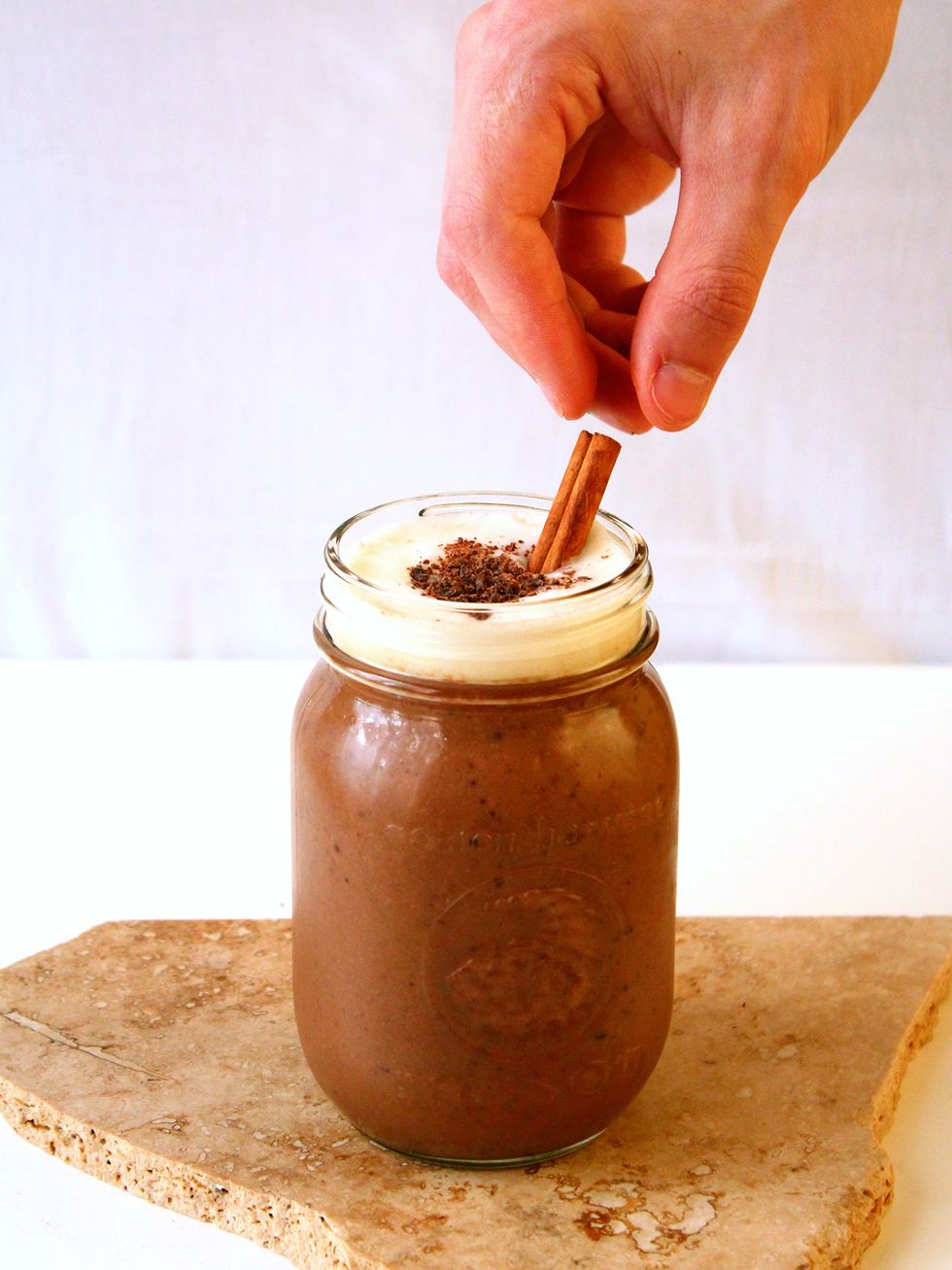 Add a cinnamon stick...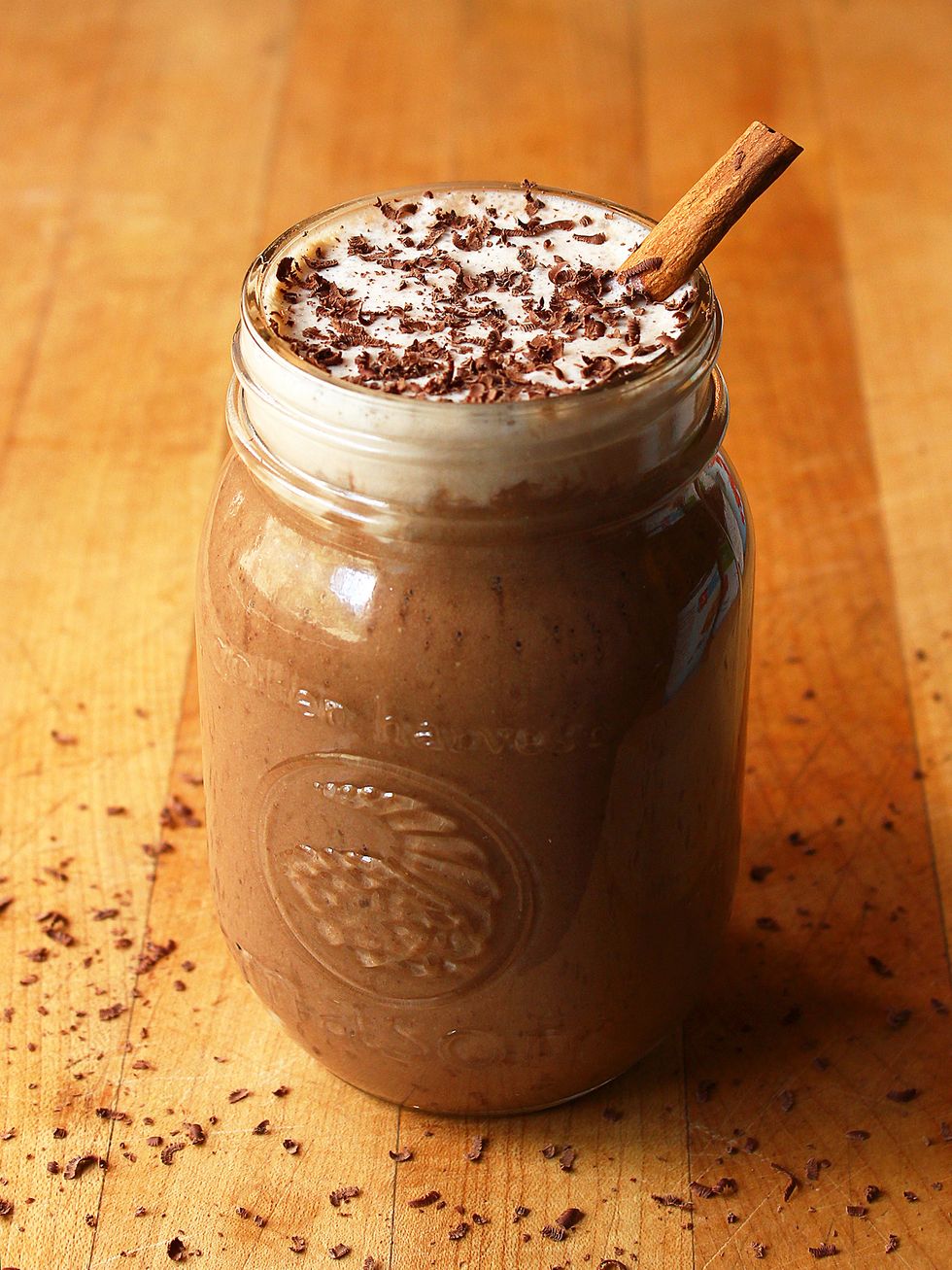 ...and Enjoy!
1.0c unsweetened almond or soy milk
1.0c cold coffee or iced coffee cubes
2.0 bananas, frozen
1.0Tbsp peanut butter
1/2tsp pure vanilla extract
2.0Tbsp cocoa powder
1.0Tbsp dark chocolate chips
1.0Tbsp cacao nibs
1.0 blender (or immersion blender + tumbler)
Brittany Tack
I'm Brittany! A vegan health food enthusiast and blogger. I run the healthy lifestyle website 'I Love Vegan', as well as the tumblr blog 'Garden of Vegan'.