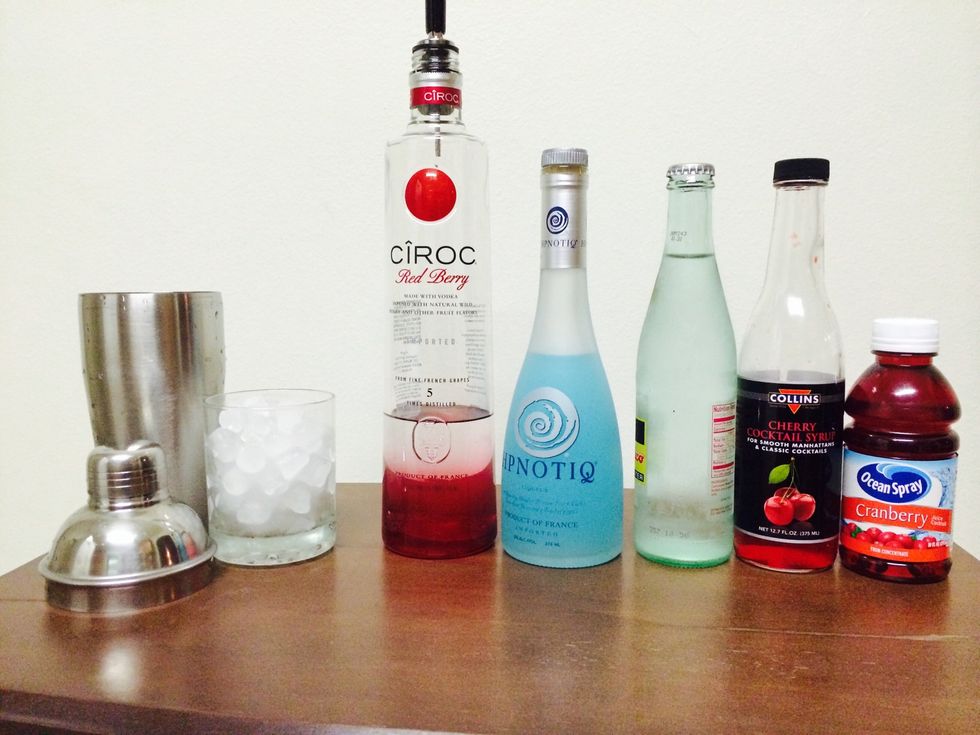 First, let's gather all of our ingredients and supplies.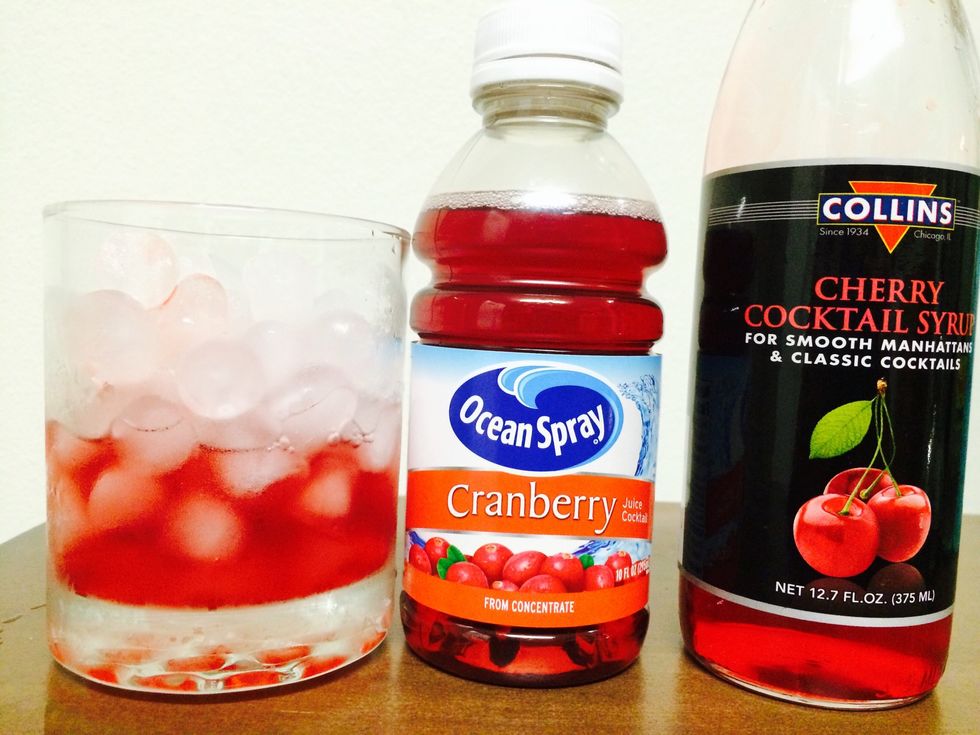 Next, let's add 1 oz of Cranberry Juice and 1/2 oz Grenadine into the Rocks Glass.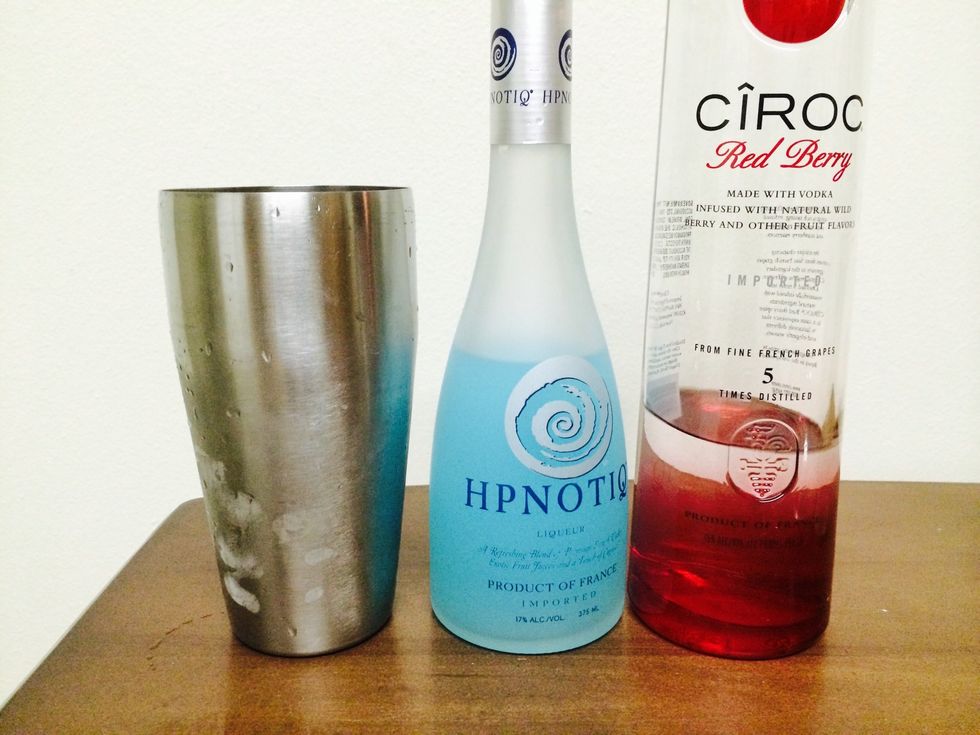 Set that aside and add 1 & 1/2 oz Hpnotiq and 1 oz Ciroc Red Berry into the Shaker/Strainer. Cover and shake it up!!!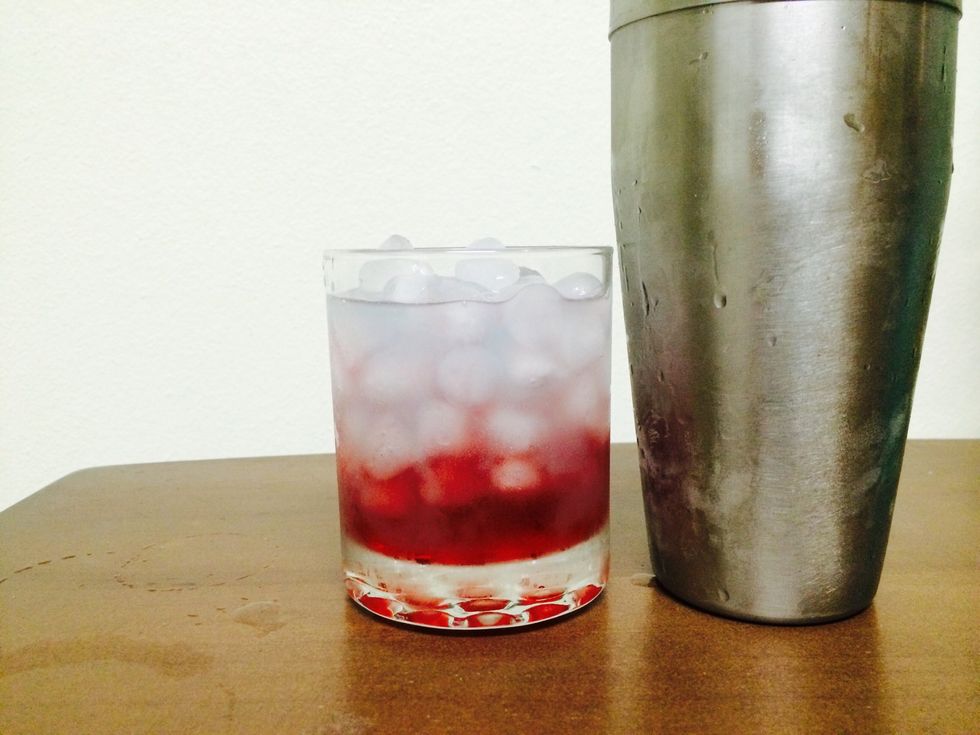 Then, pour the contents of the Shaker/Strainer into the Rocks Glass. It should be a lite blue color.
Finally, add an ounce of Sparkling or Mineral Water on top.
Voilà!!! Give it a little stir once you have served it and enjoy!
I hope you enjoy this one!! This is great for that upcoming 4th of July Party!! Impress your friends with this refreshing cocktail. Or keep it all to yourself. :) Drink responsibly and FOLLOW!!! :)
*Note: this is not supposed to be a red, white and blue drink. It should turn out red (bottom) and lite blue (top). It will turn all red once you mix it. The sparkling water gives it a nice lite fizz.
1.0 Shaker/Strainer with Ice
1.0 Rocks Glass with Ice
1.0oz Cranberry Juice
1/2oz Grenadine
1.0oz Ciroc Red Berry Vodka
1/2oz Hpnotiq Liqueur
1.0oz Sparkling/Mineral Water
Zeke ?
Making people happy, one drink at a time! Cocktails include liquor, liqueurs and mixes that are easy to get at any liquor store. Don't forget to Follow! Cheers!