Gather your ingredients: Blueberries, Strawberries, Yogurt, and Granola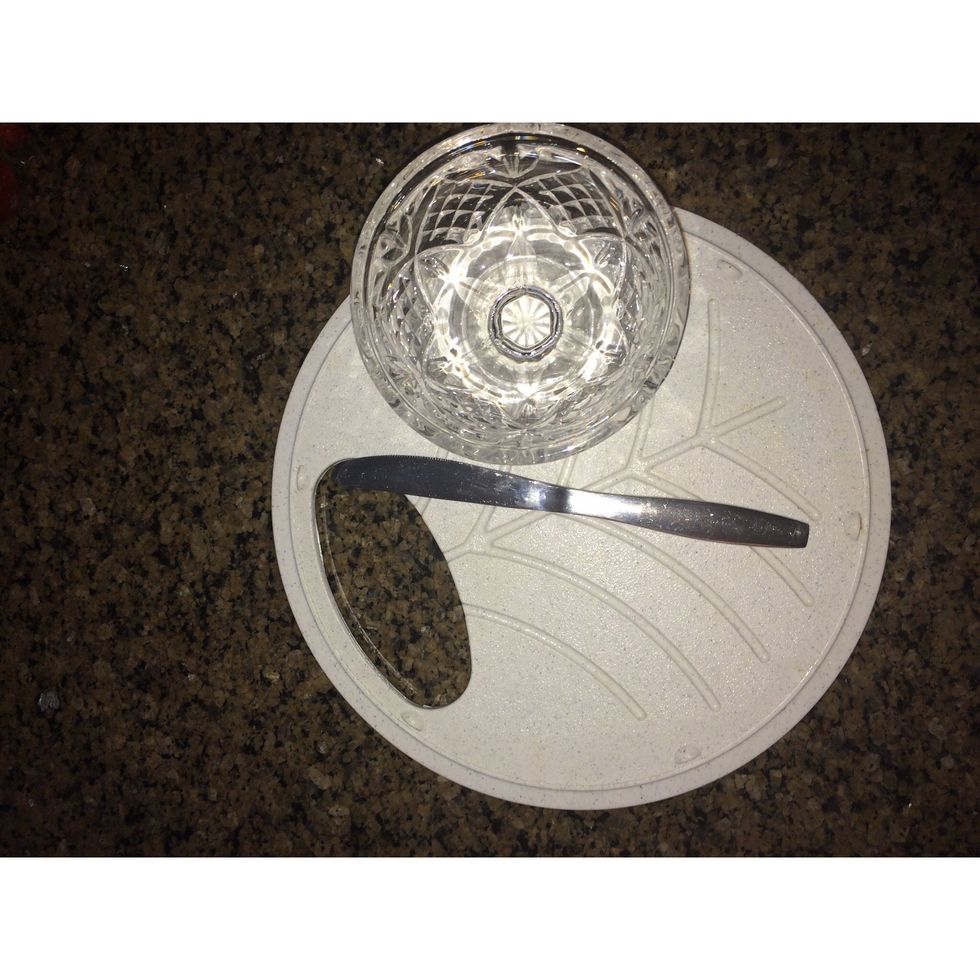 Gather your materials: Spoon, Container, Knife, and a Cutting Board.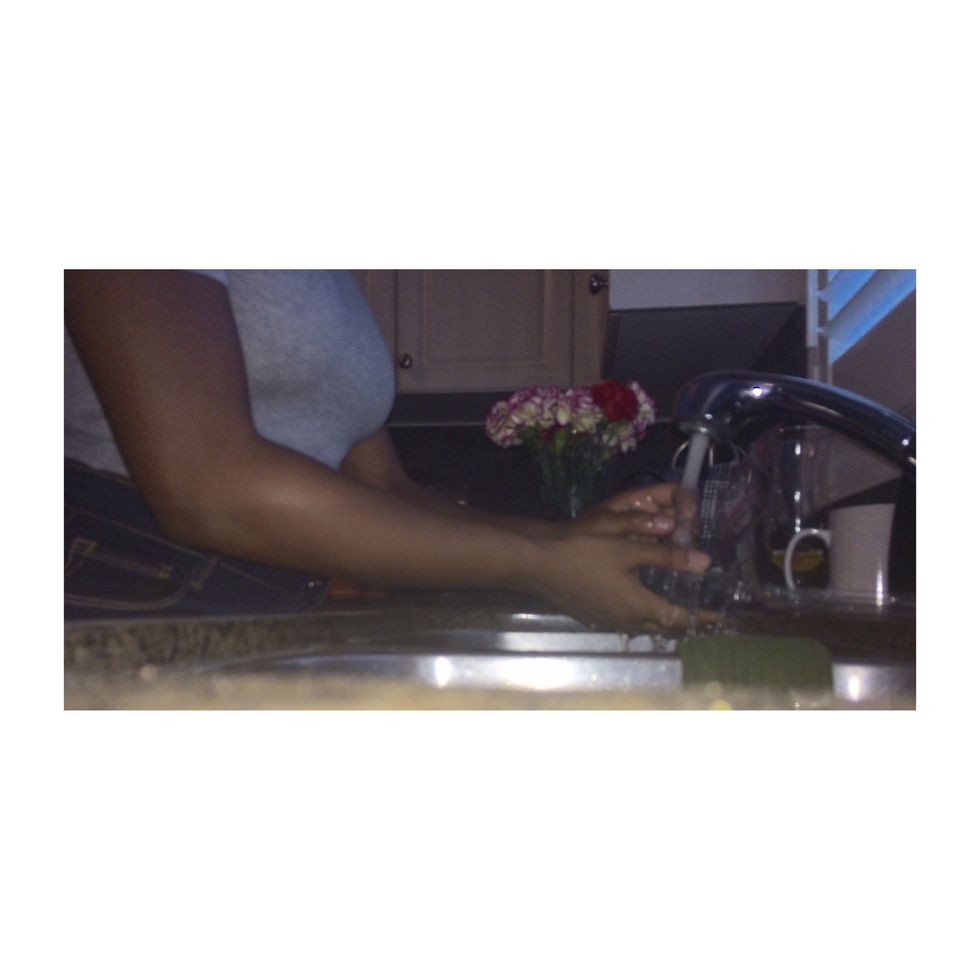 Wash your hands and ingredients.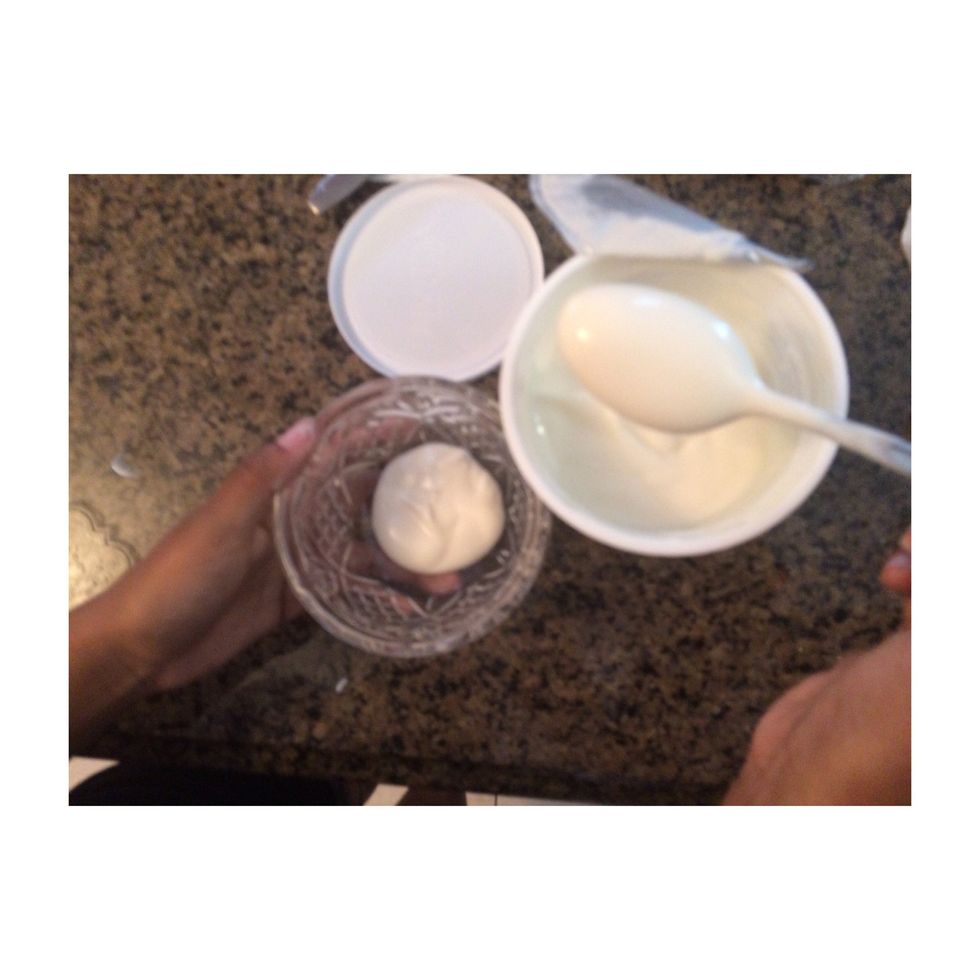 Take your container and use your spoon to scoop up a spoonful of yogurt. Place the yogurt in your container. How many spoonfuls of yogurt is entirely your preference.
Take about half a handful of granola. Crush the granola to break it down into small pieces and sprinkle it on top of the yogurt.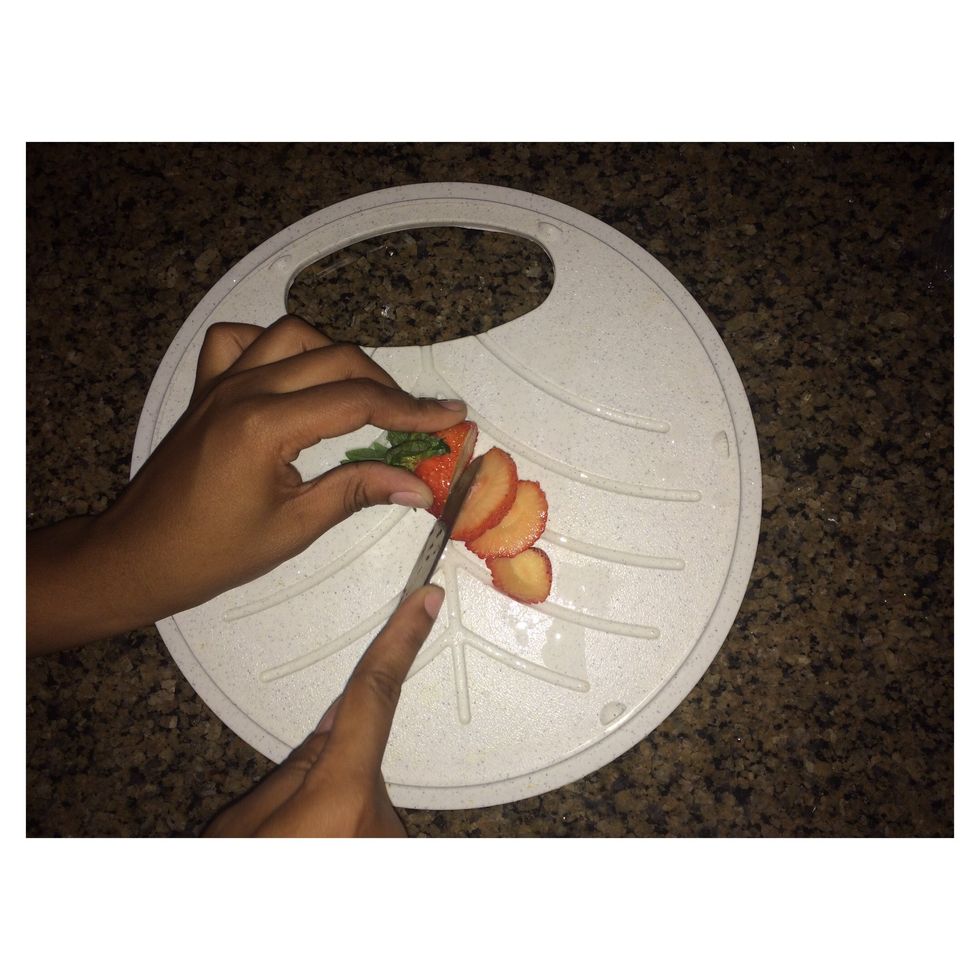 Cut up your strawberries. (I used two strawberries for my parfait).
Add a few of the strawberries to your container.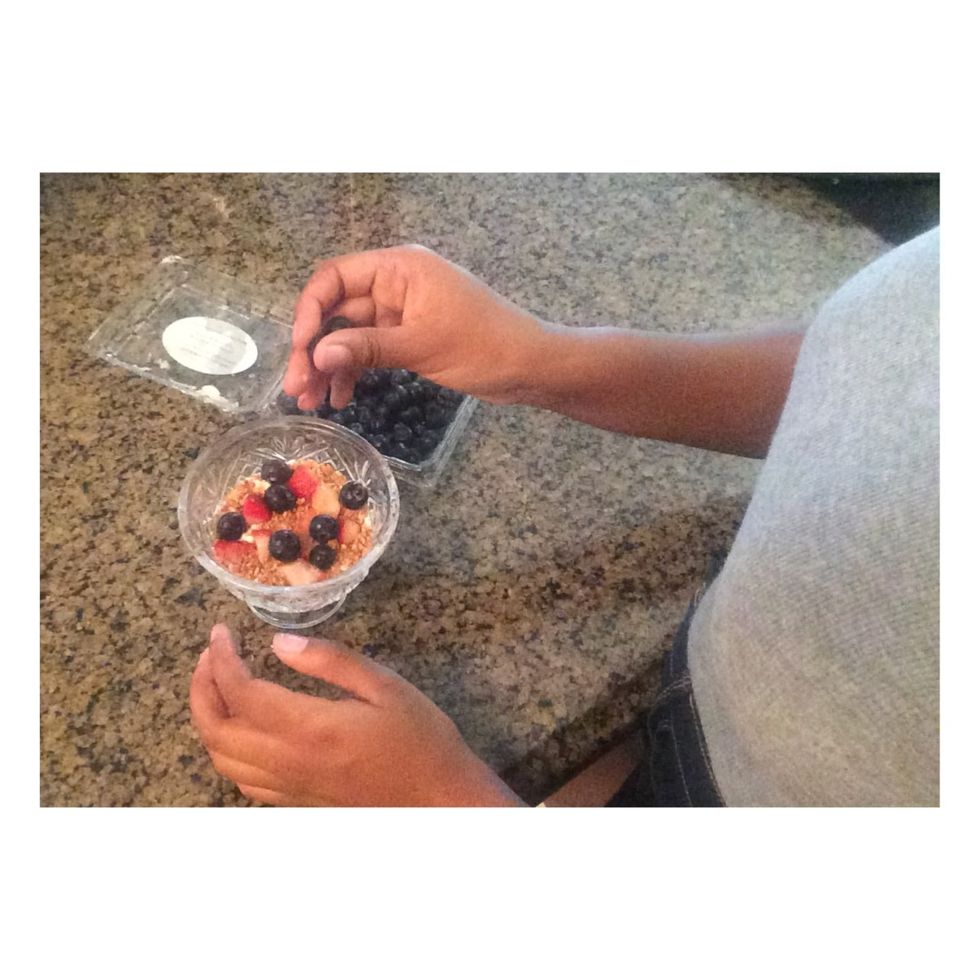 Lastly, add some blueberries.
Voila! You have made a parfait. Mine is a layered parfait which means that I just have another layer of yogurt, granola, and fruits, but how you make yours is all up to you.
All of these ingredients can be found at your local grocery store. For example, Wal-Mart or Fortino's.
Activia Vanilla Yogurt Tub $2.99 : 170 calories | Fat • 8% (5g) |Carbohydrates • 8% (23g) | Protein • 7g | Sugars • 16g | Vitamin A • 4% | Vitamin D • 25% | Vitamin B2 • 15% | Vitamin B12 • 20%
Granola $3.99 : (0.5 cup) 54g || 240 calories || Carbohydrates • 12% (36g) || Fat • 14% (9g) || Protein • 7% (4g) || Sugars • 14g
Blueberries $3.99 : (1 cup) || Carbohydrates • 90% (21g) || Fat • 5% (0.5g) || Protein • 5% (1.1g) || Sugars • 15g || Vitamin A • 1% || Vitamin C • 24%
Strawberries $2.99 : [1 cup (144g)] || 46 calories || Carbohydrates • 92% (11g) || Protein • 8% (1g) || Sugars • 7g || Vitamin C • 141%
Spoon
Knife
Cutting Board
Strawberries
Blueberries
Granola
Yogurt
Container