I want to thank you guys for sticking with me, even though it's been all videos and it's turning out longer than I thought! If you've made it this far, just comment down below: I'm loyal(!w/fav emoji)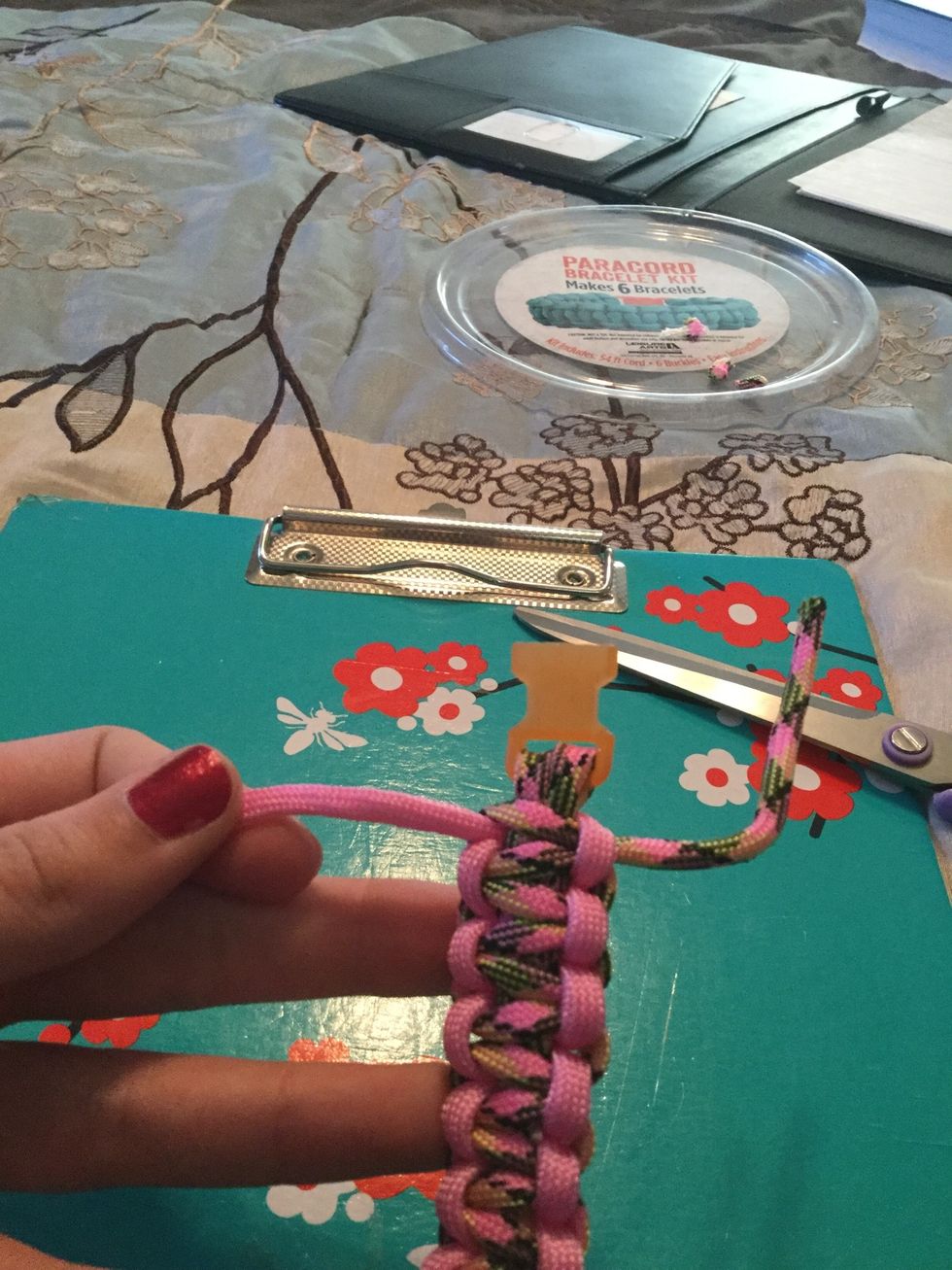 Go all the way to the end!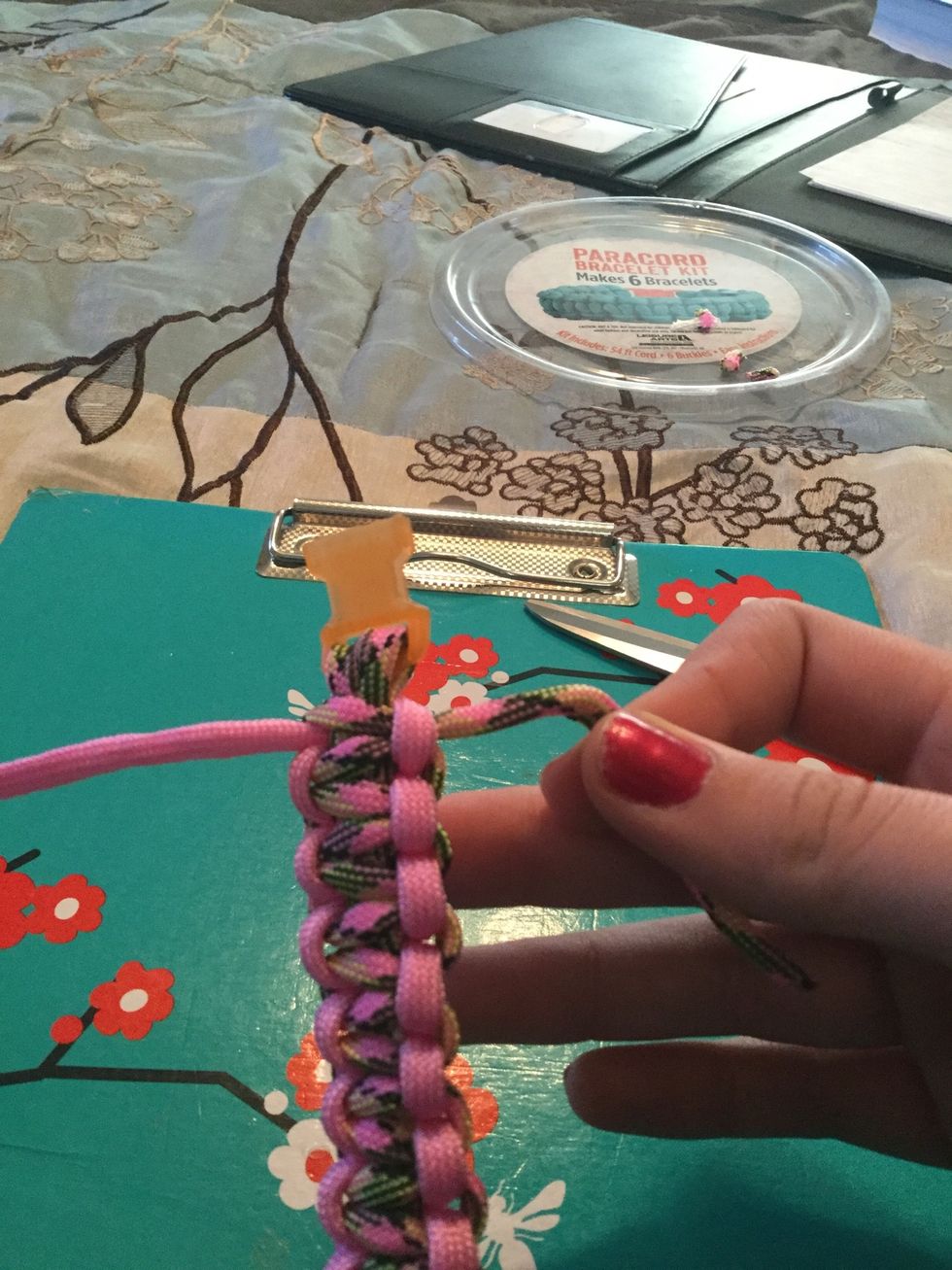 Pull the pieces tightly.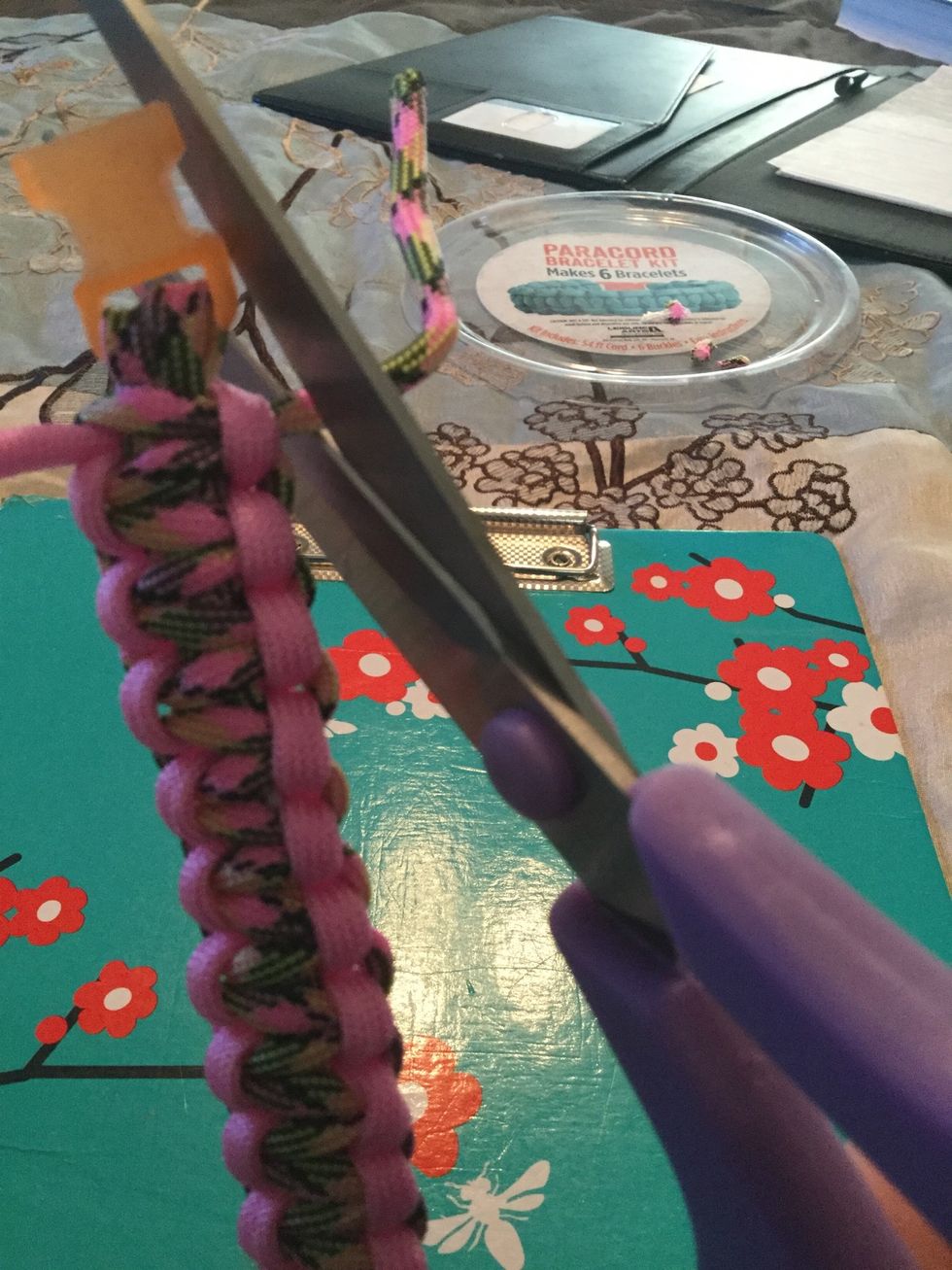 Cut off the ends and hold them under the lighter so that they melt. It might be a good idea (while they're still melty) to push them against the paracord "V"s, so that they fuse together!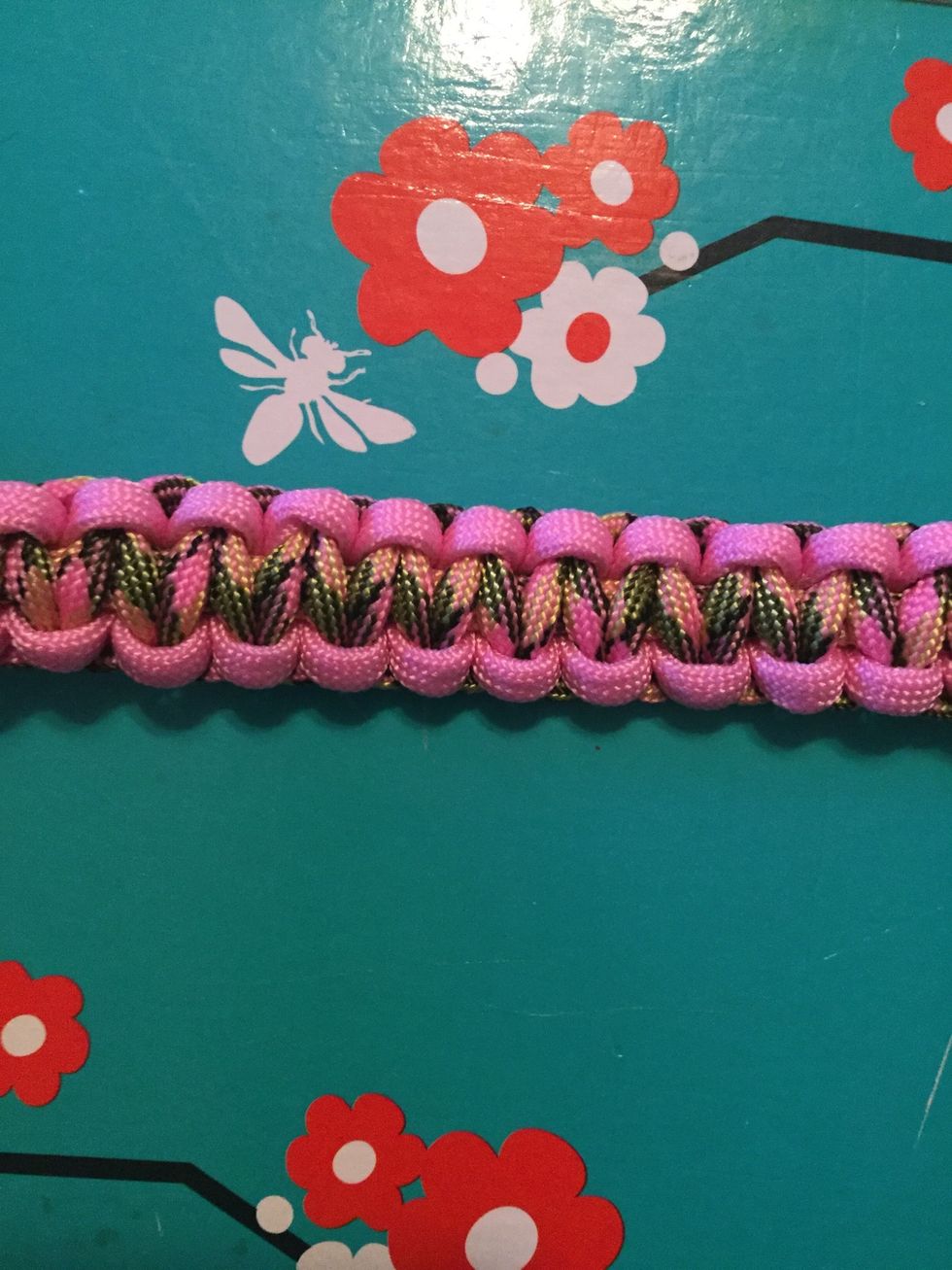 One side.
Reverse side!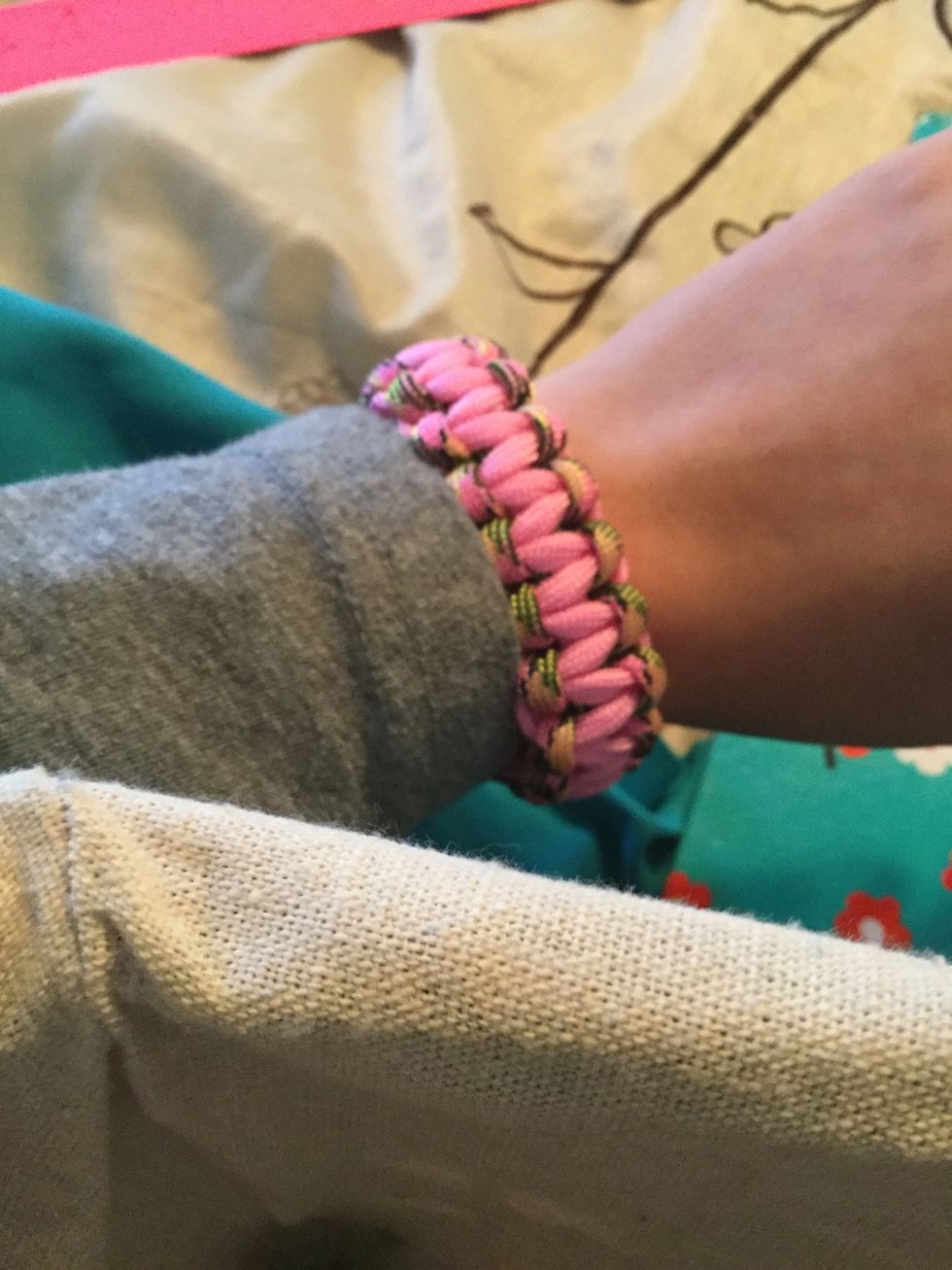 One side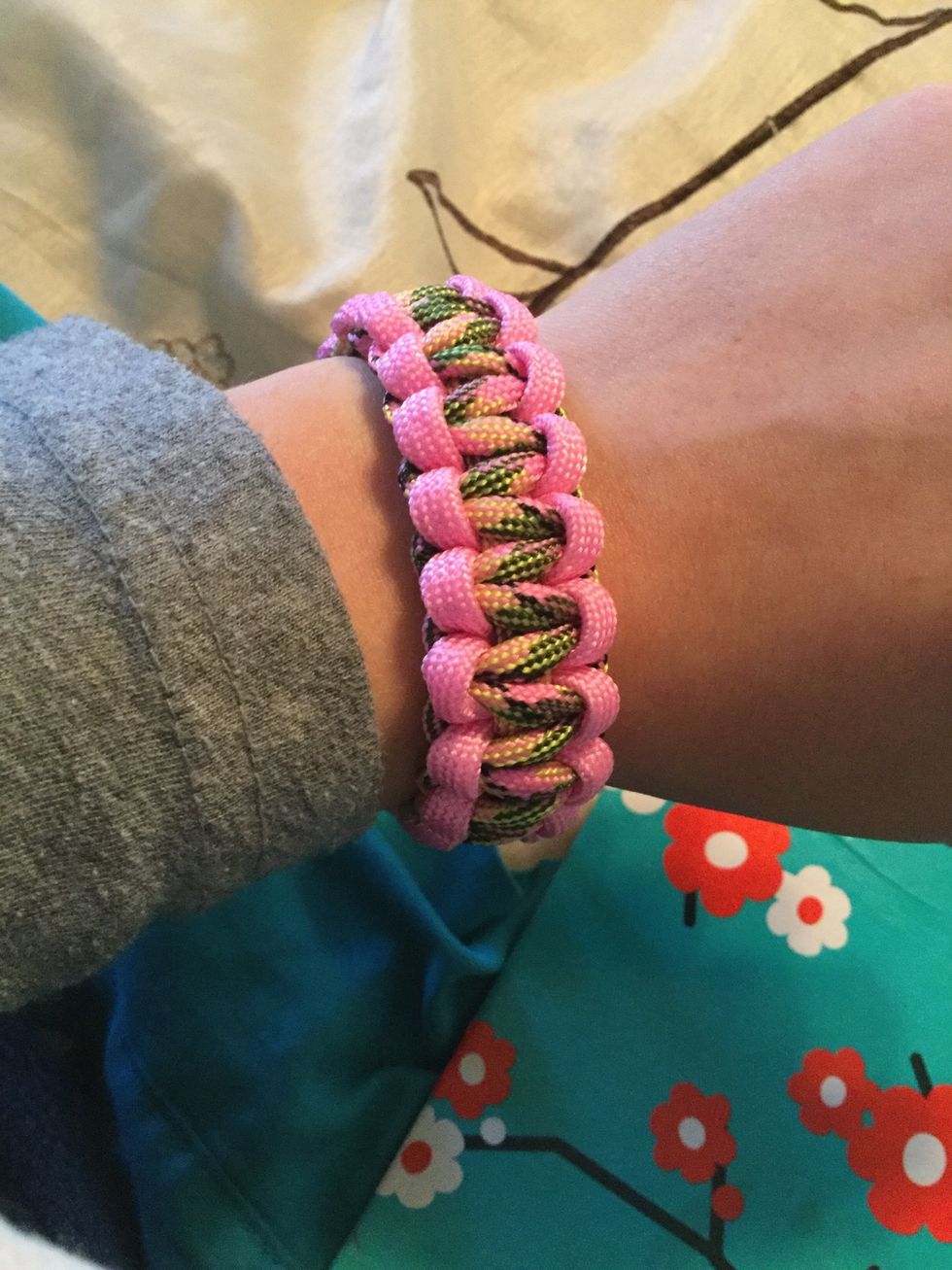 Other side
And here's the purple camo one!
Clip (optional)
Paracord
Clipboard (optional)
Ruler
Scissors