An olive green paracord bracelet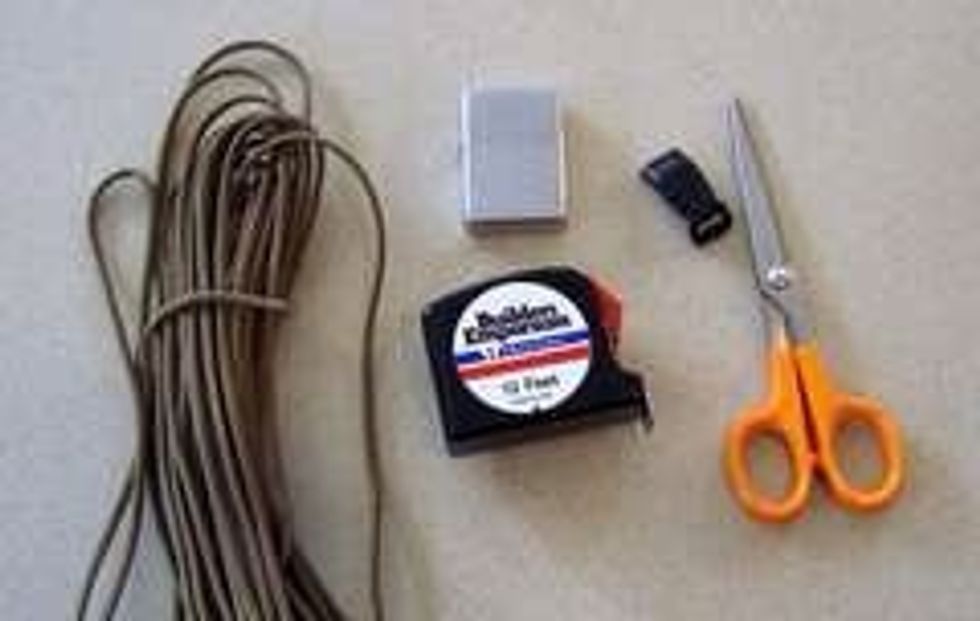 The supplies needed for making this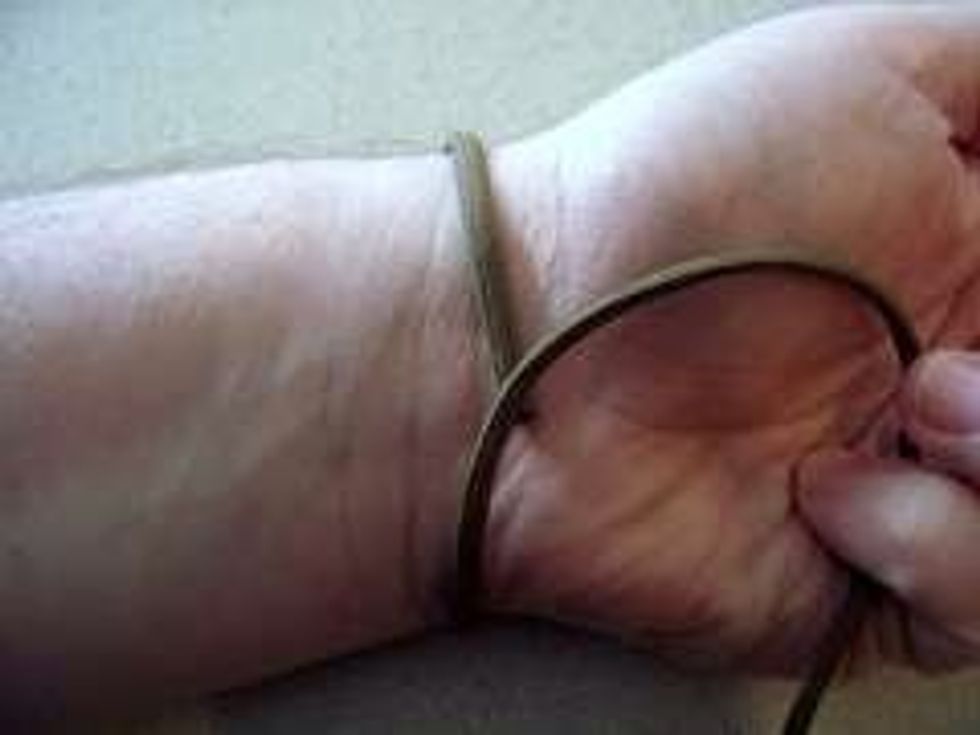 Measure the diameter of your wrist using the cord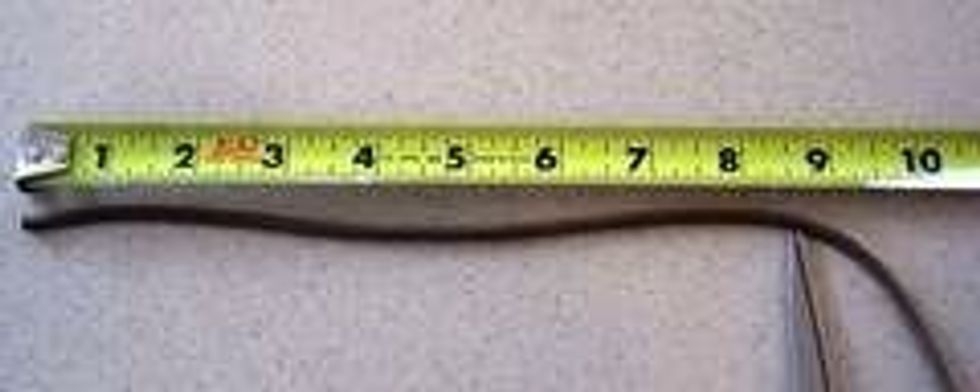 Then measure this against a ruler. REMEMBER THE MEASUREMENT !!!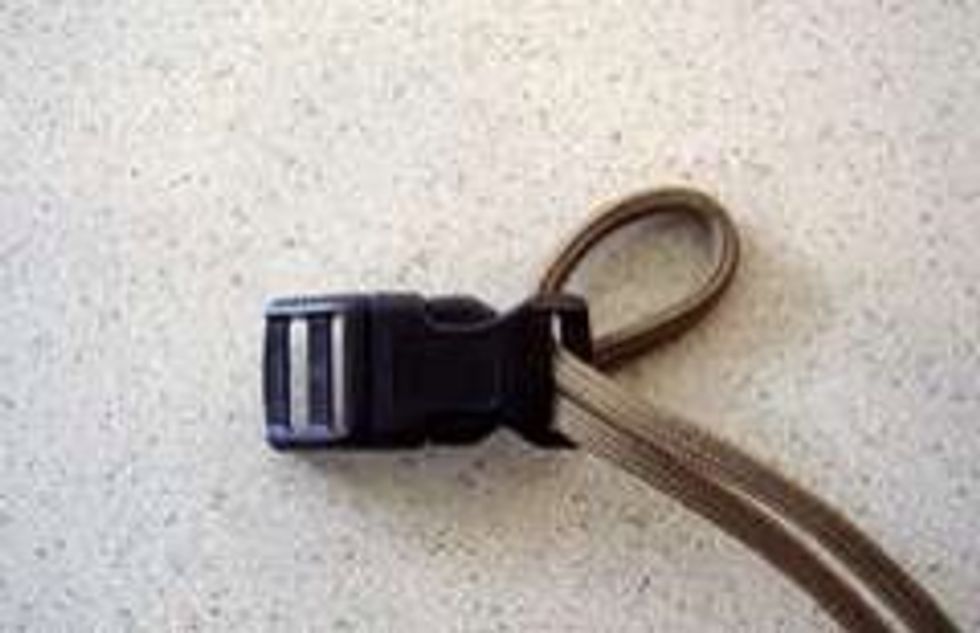 Take the shackle/buckle, and fold the rope in half. Feed the doubled rope through the gap.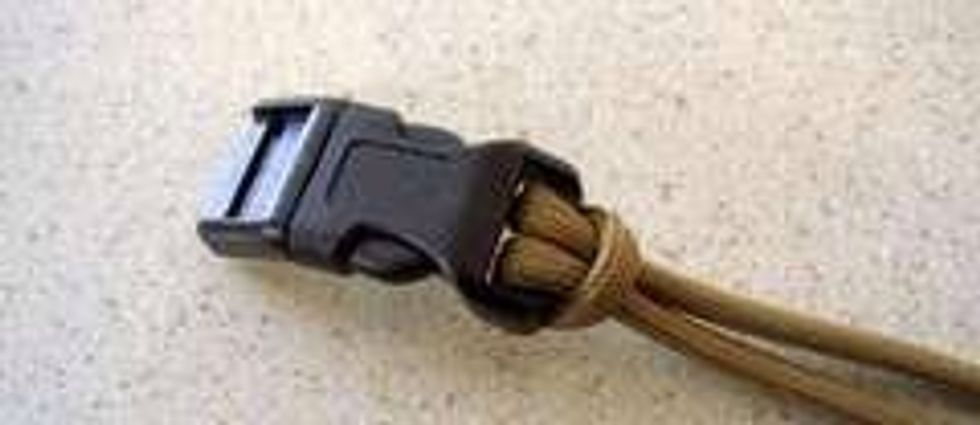 Then make a cows hitch in the rope over the gap.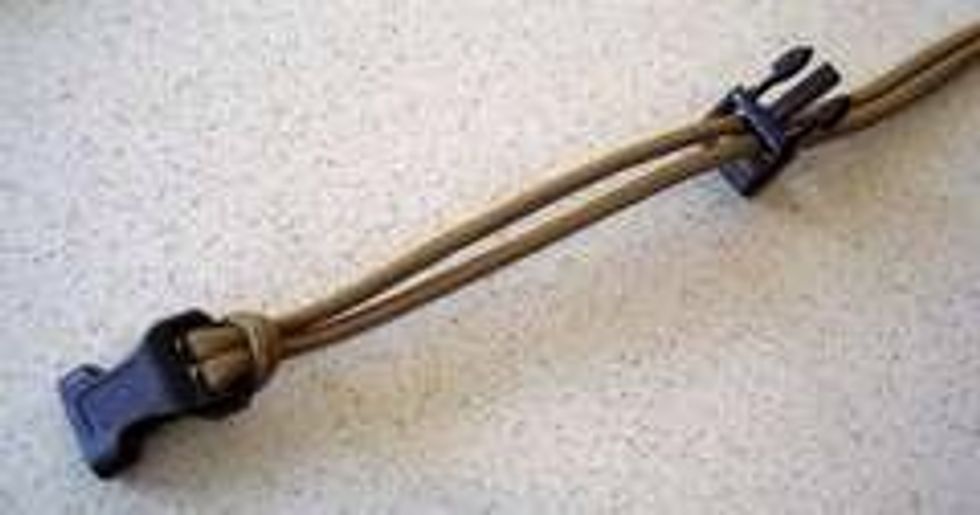 Feed the other end through the other shackle/ buckle.

Slide to the right length. This is the length if your wrist, the one you WILL HAVE REMEMBERED!!!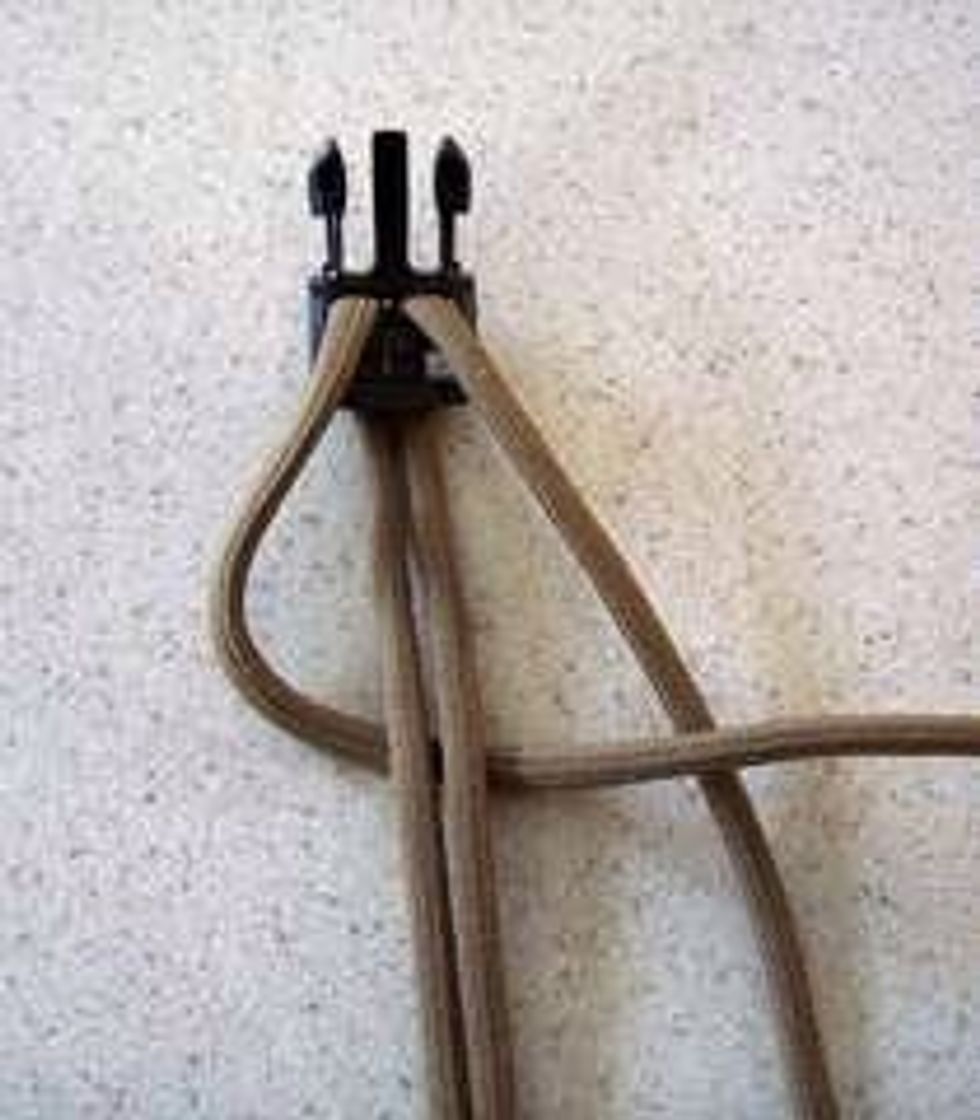 Then cross the cord behind the doubled one.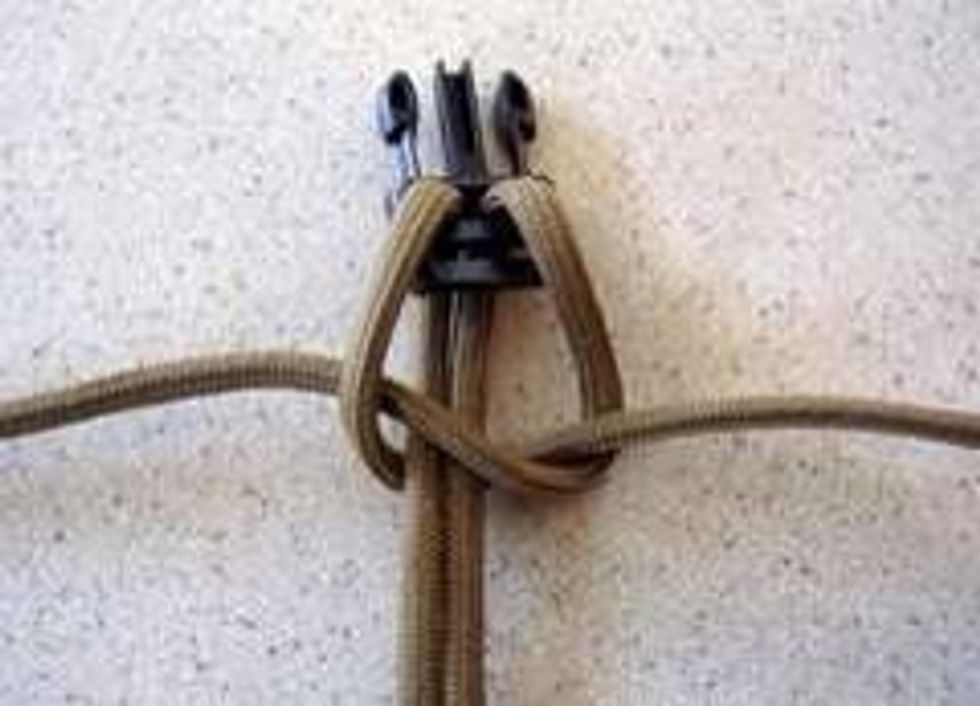 Follow the diagram in the next few pictures.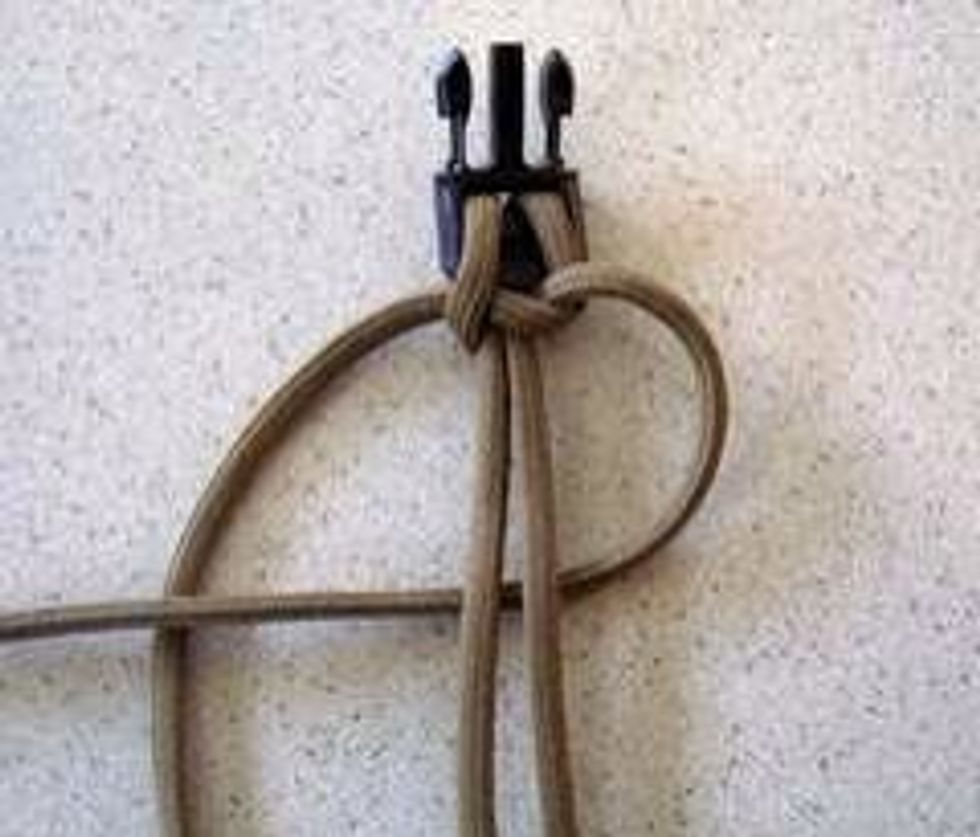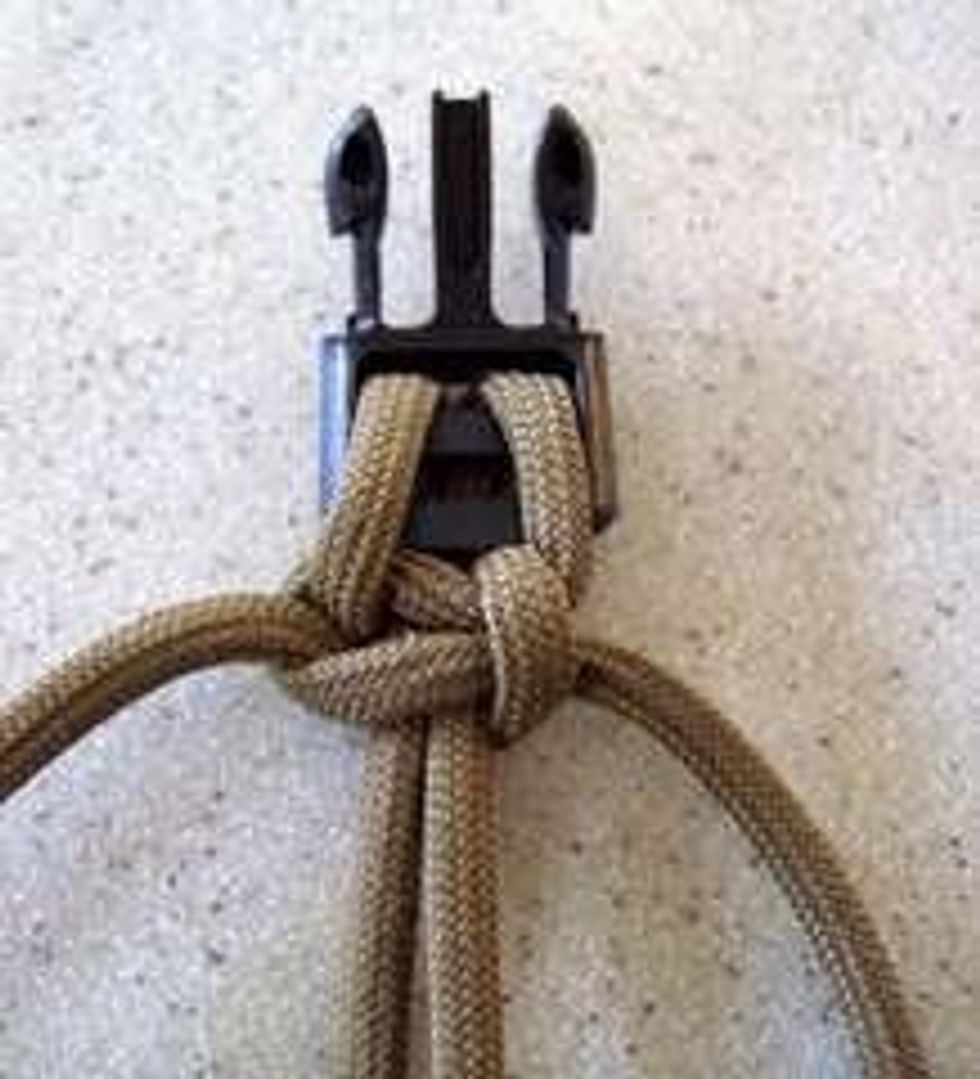 Remember to pull tight afterwards.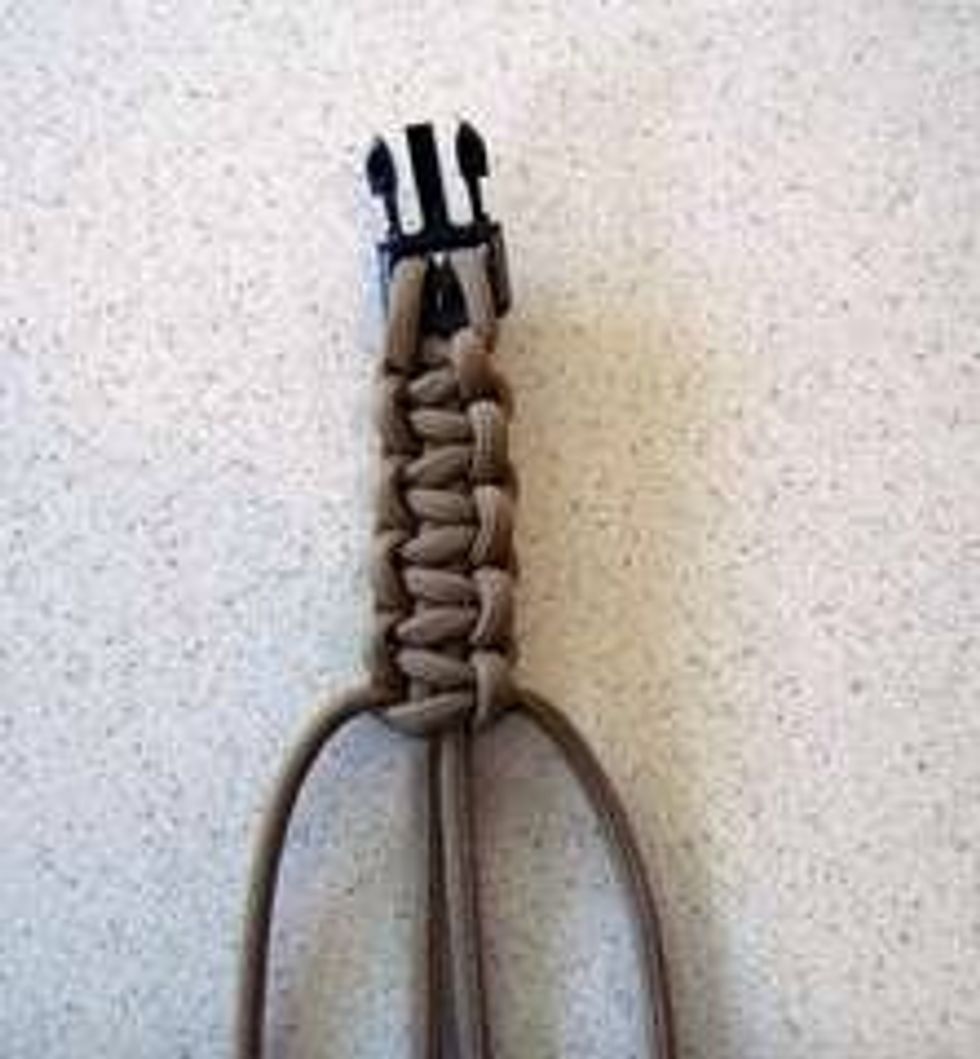 Measure it again for one last time.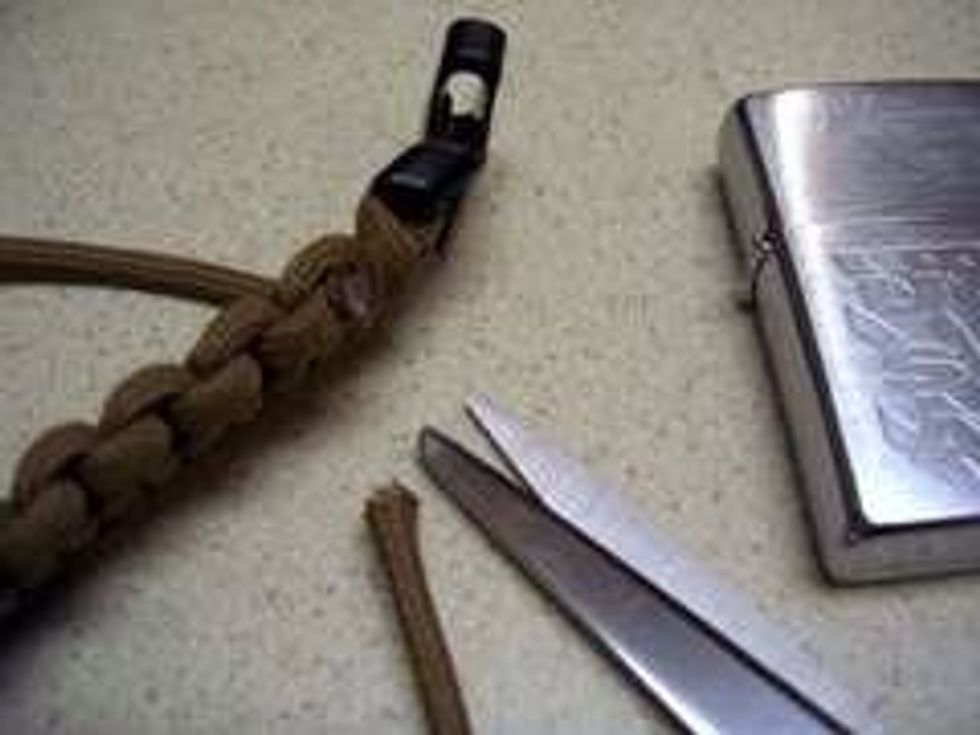 Cut any loose ends off and melt the ends, taking care not to burn the rest of the bracelet.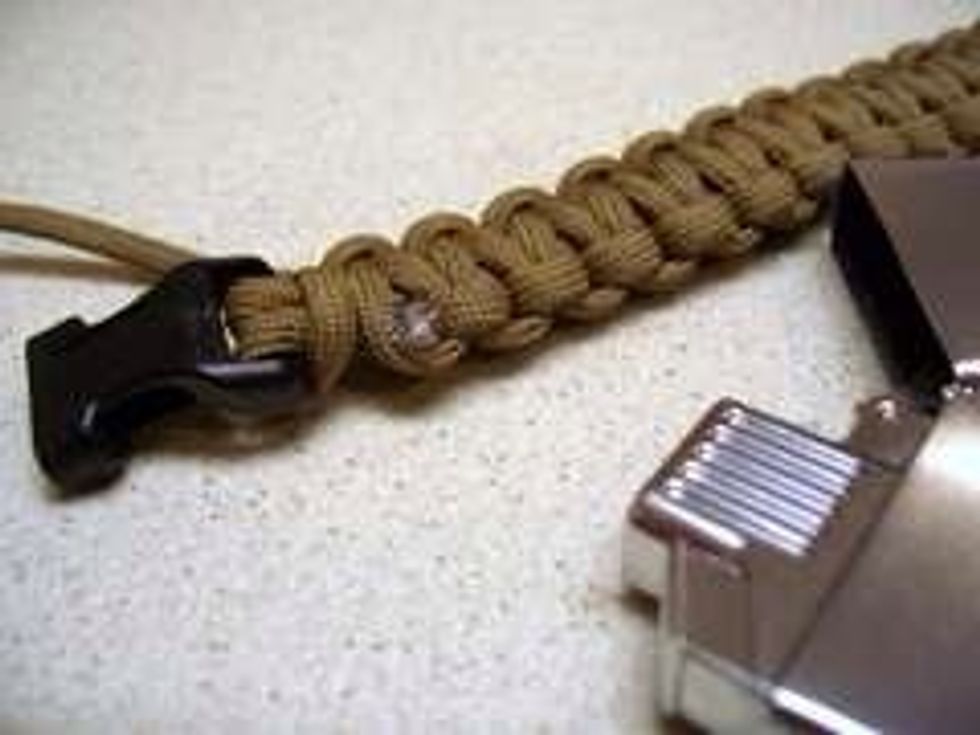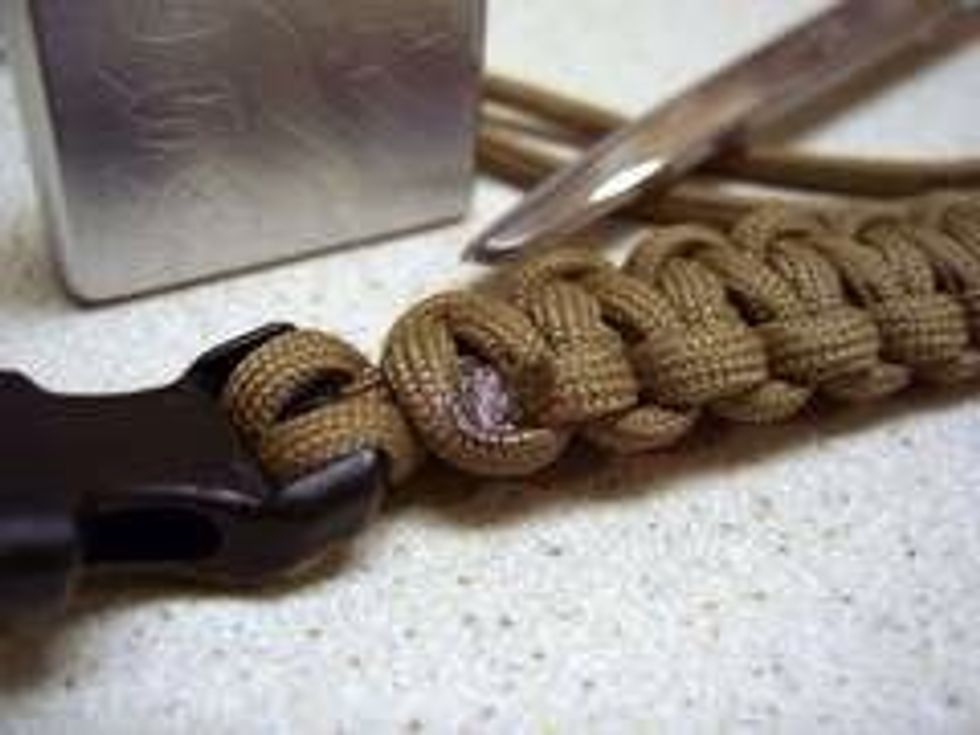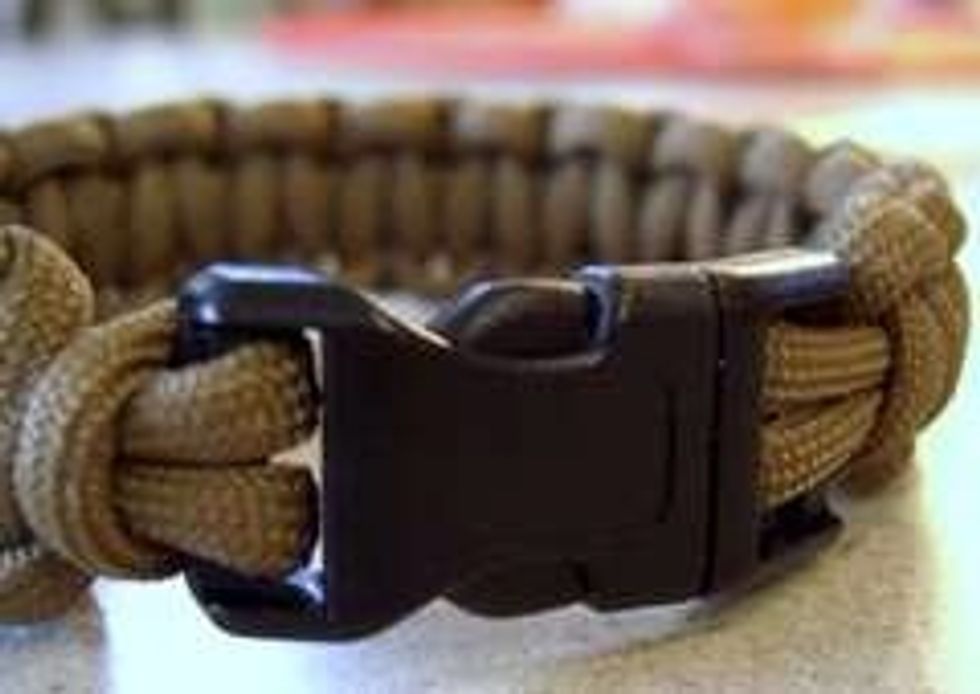 Then you have one complete bracelet. Another great place to buy these in different colours is at cadet direct.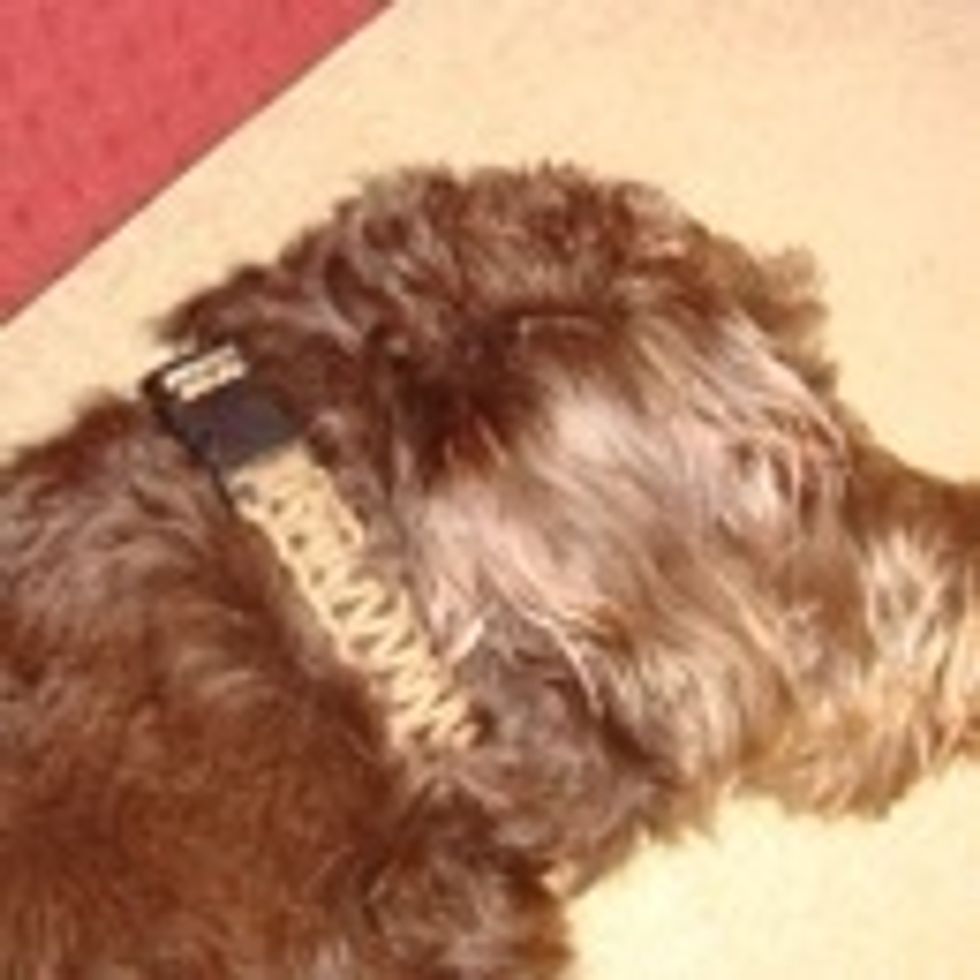 Fit for a king... Sorry for the sense of humour!
1.0m Paracord
Boat shackles/ buckles
Scissors
Match
Tape measure