How to make a paper tiki bar mini album or treat box
Make a Paper Tiki Bar Mini Album or Treat Box
44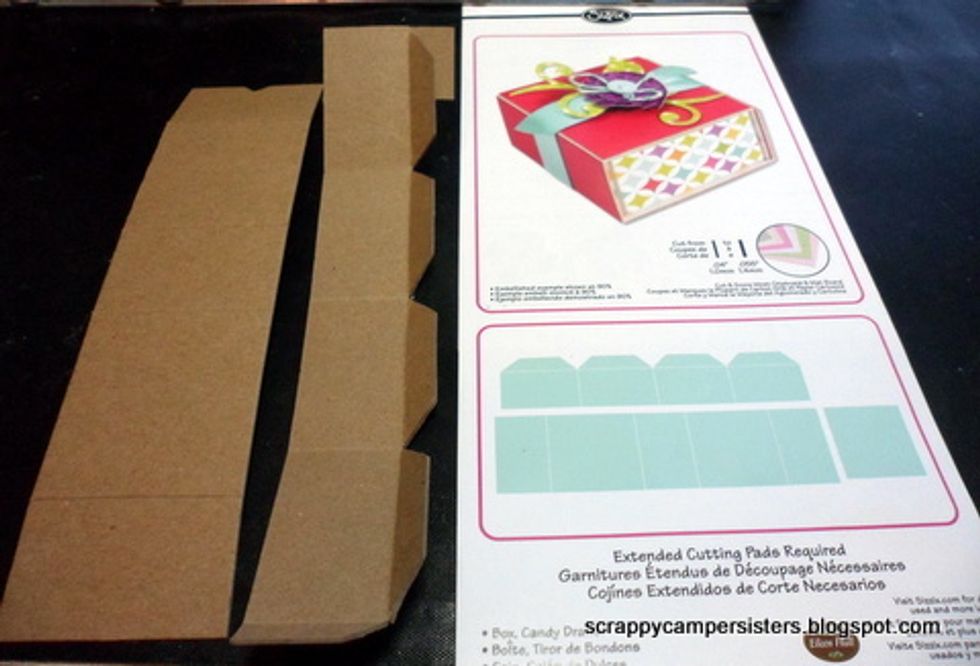 First you want to cut it out of some chipboard, I really like the Sizzix mat board but I currently don't have any so chipboard will do.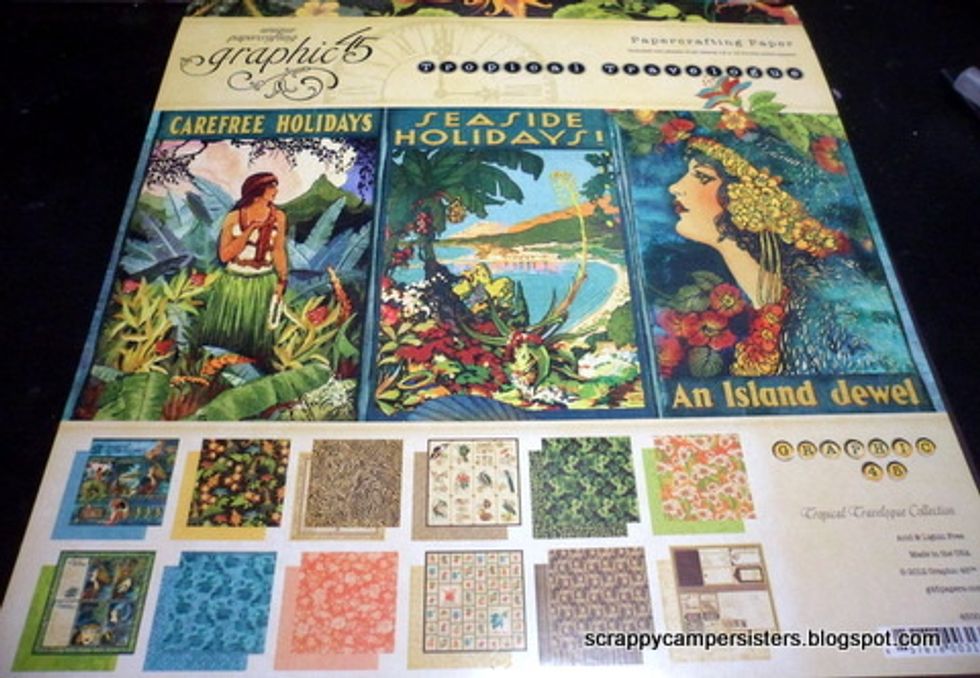 I used the Graphic 45 Tropical Travelogue for this project, ahhh I can hear the palm trees swaying....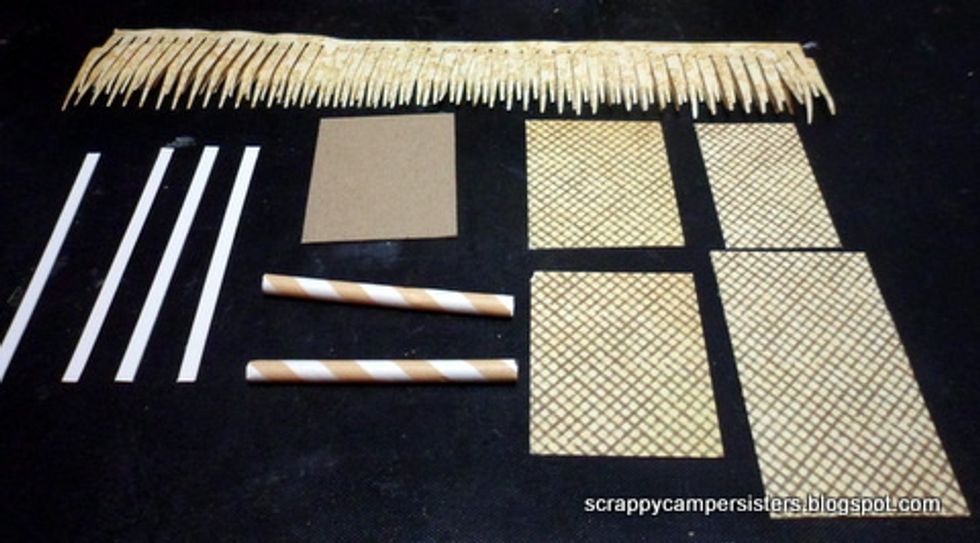 Next, cut out 3 Tim Holtz Sizzix Fringe pieces, you will also need a paper straw cut into 3" pieces, a piece of chipboard for the bar top (2 1/2 x 2 inches) and some paper to mat the chip board,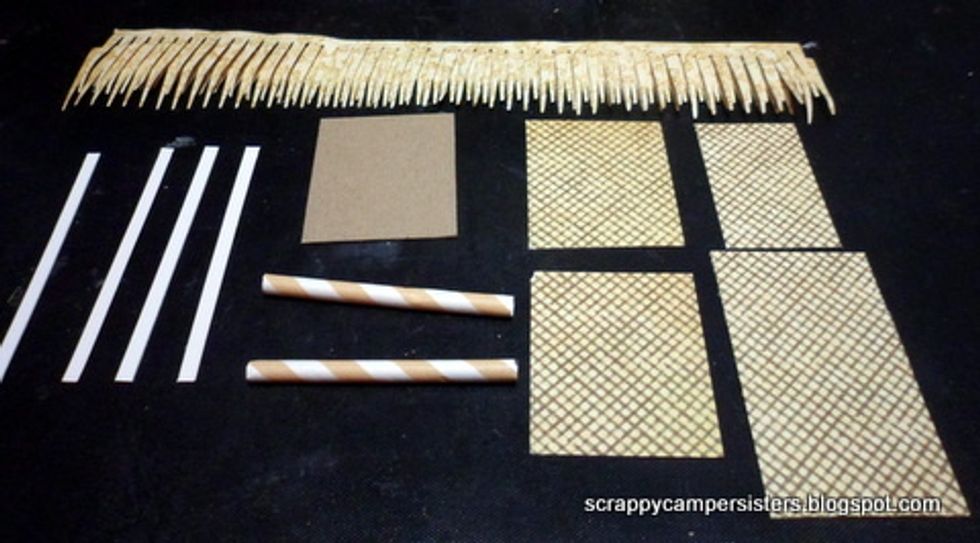 bar top ( 2 pcs. the same size 2 1/2 x 2), roof (3 1/2 x 2 inches) and roof lining 2 1/2 x 1 1/2 inches). The pole attachments are 1/4 inch x 5 inches and are cut from light weight chip board.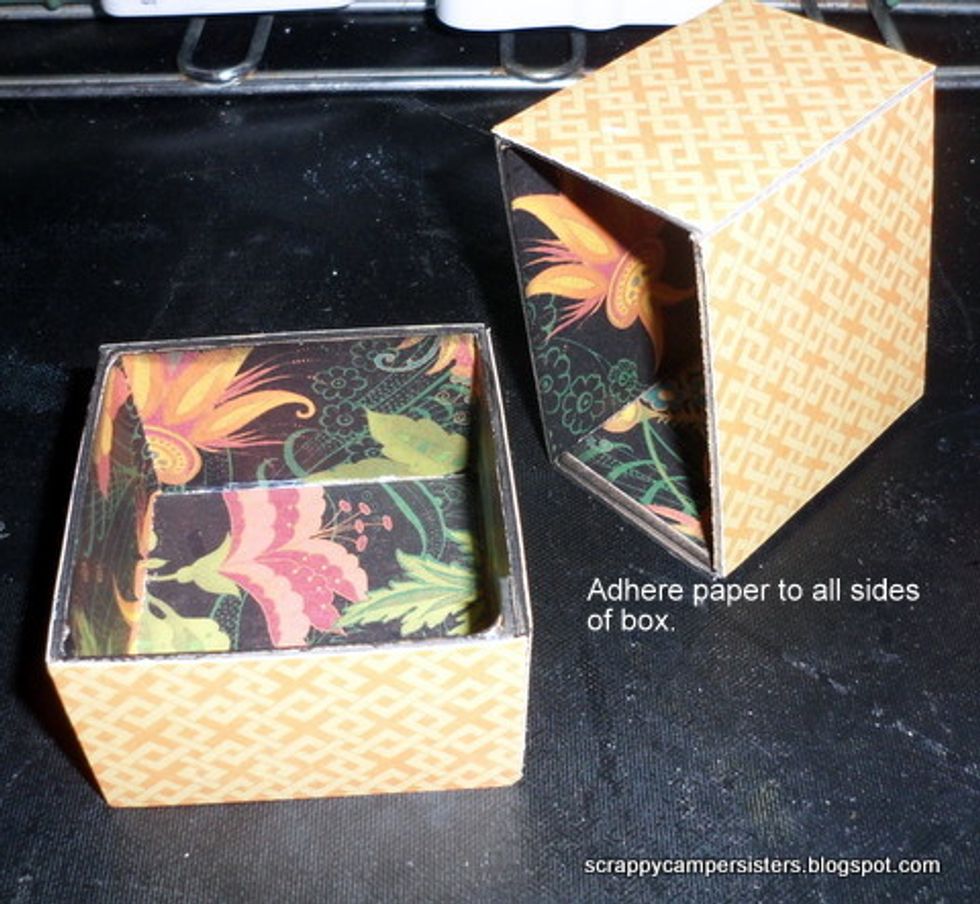 Cut out paper to mat all sides of the candy box. Fold up box and glue tab in.Can you hear the ocean waves yet?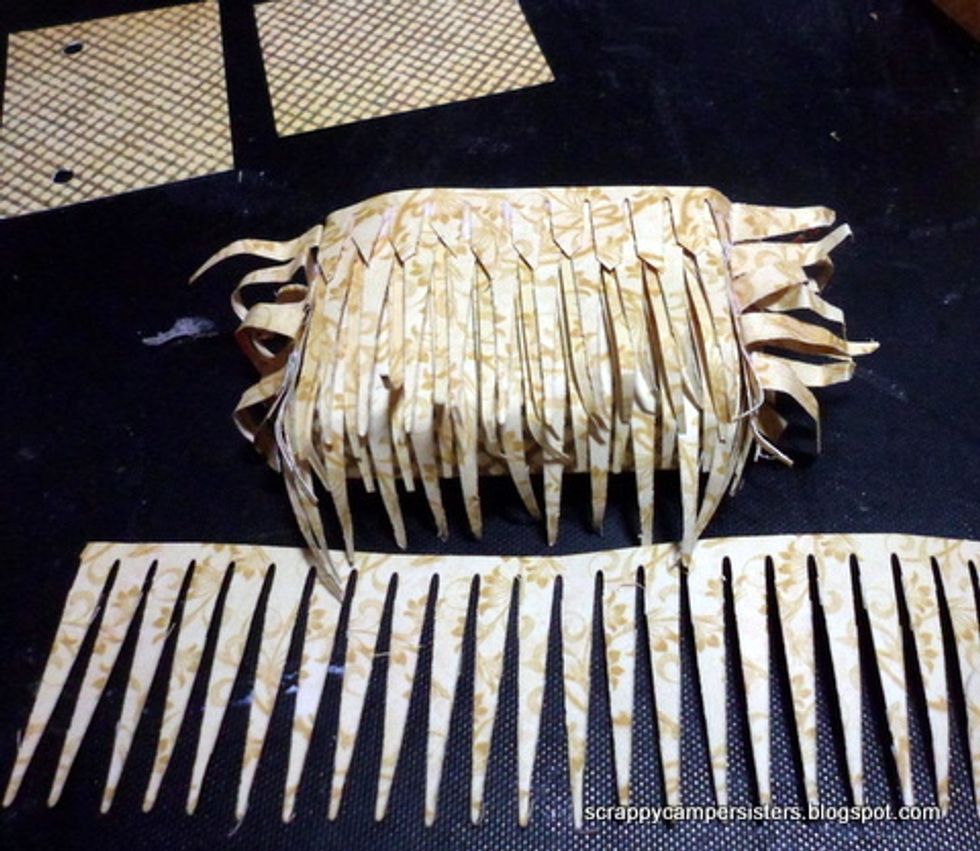 Taking the paper for the roof , score it at 3/8 of an inch on three sides and fold those sides down to form a roof , you want to cover it by cutting the fringe down and layering them onto the roof.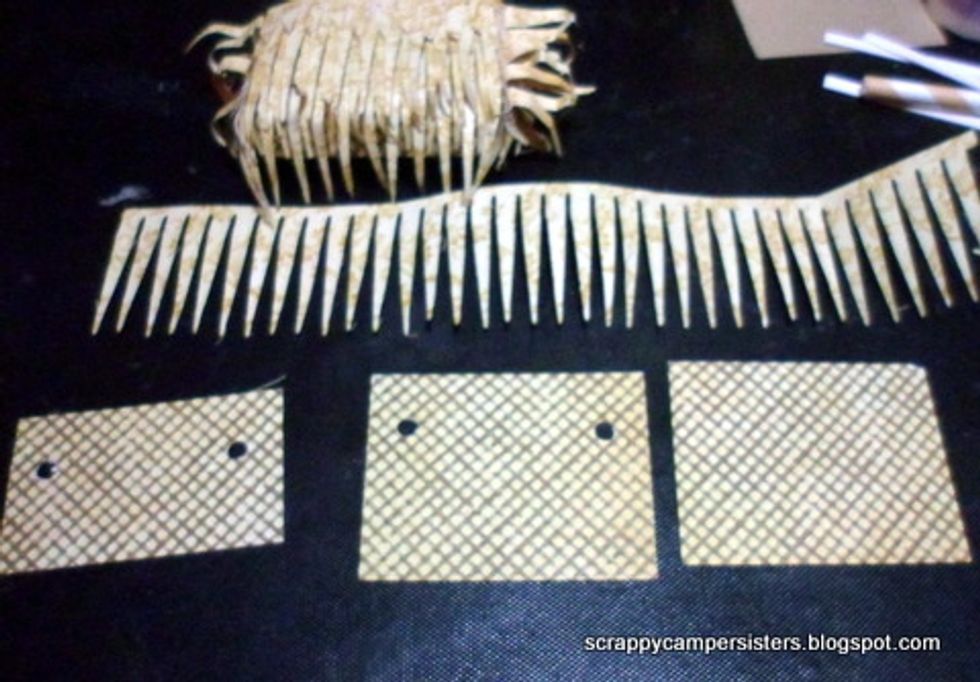 Take the mats for the bar top and punch holes in the paper using the large hole punch on your Crop-o-dile or any 3/16" punch.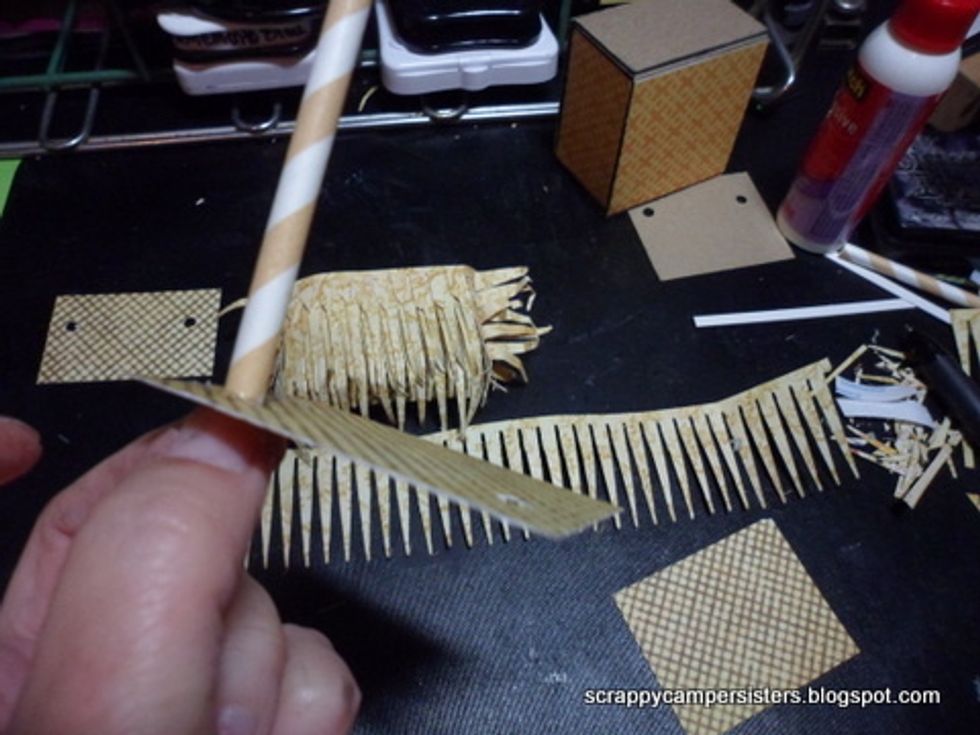 This is so the reinforcement strips which get slid inside the straw then tabbed so it will be able to be adhered to the bar top.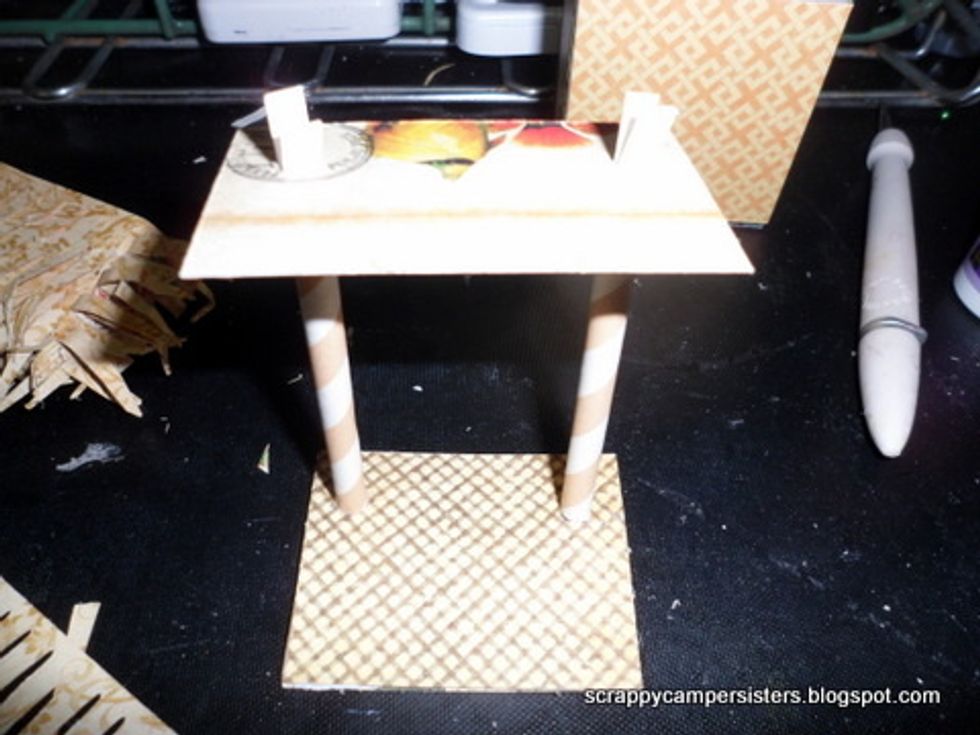 Do the same for the roof then mat the bottom of your bar top and adhere to the top of the box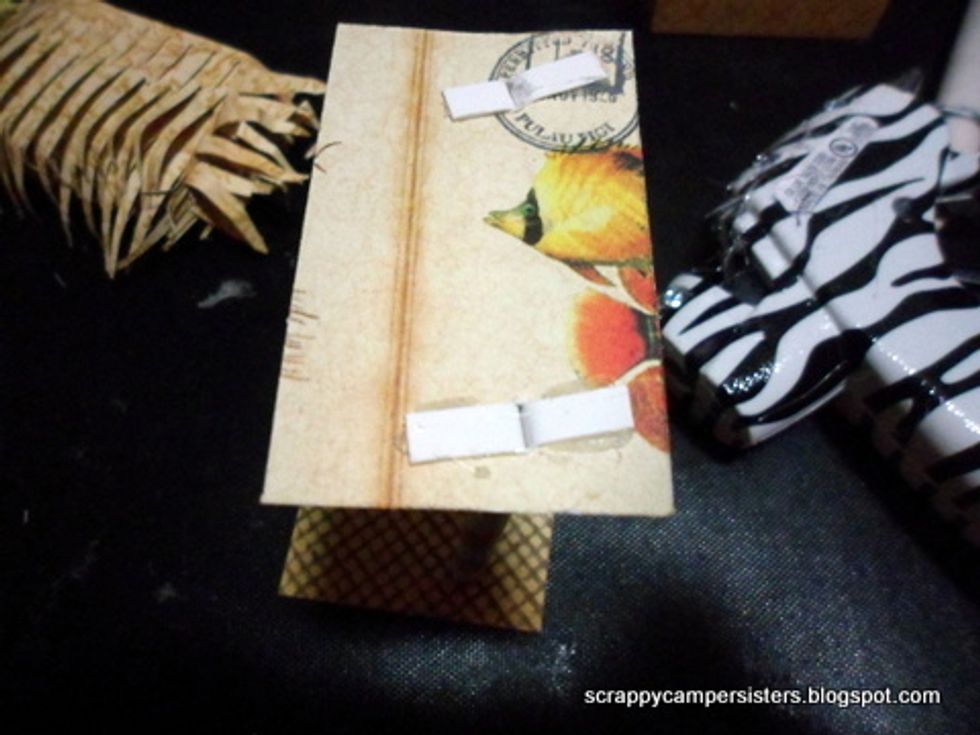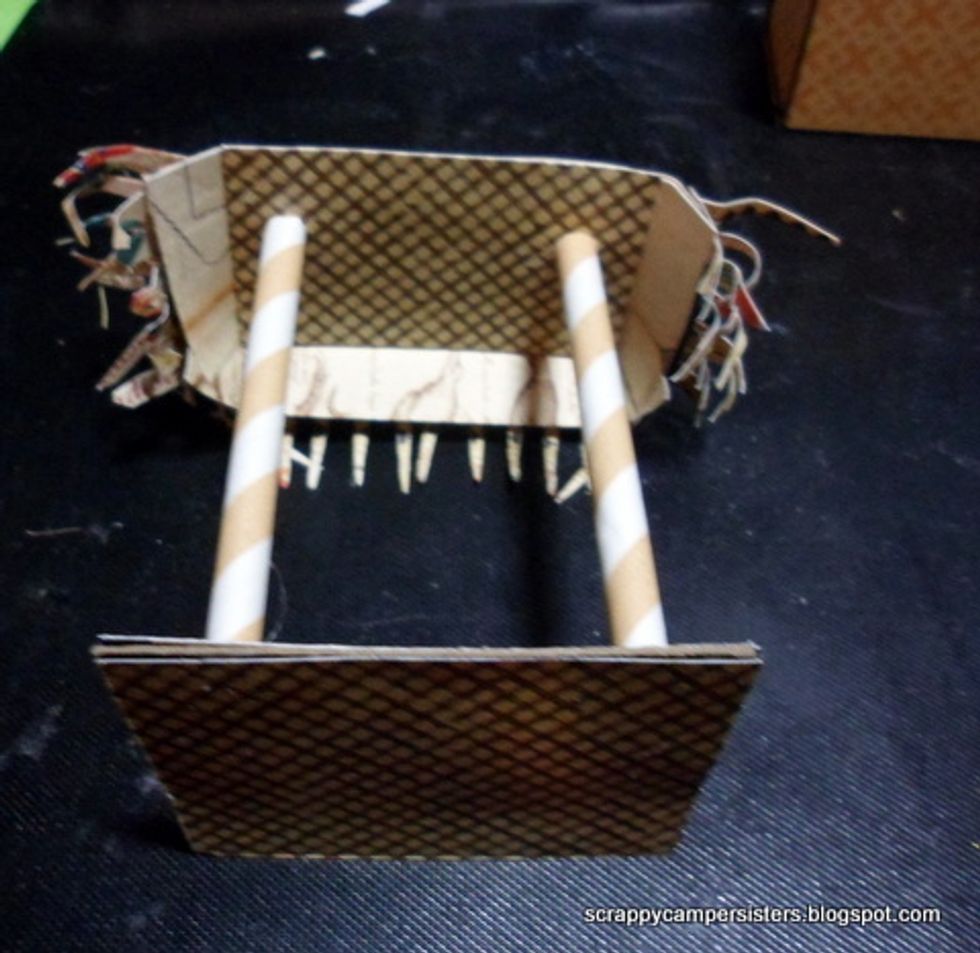 Put the roof on.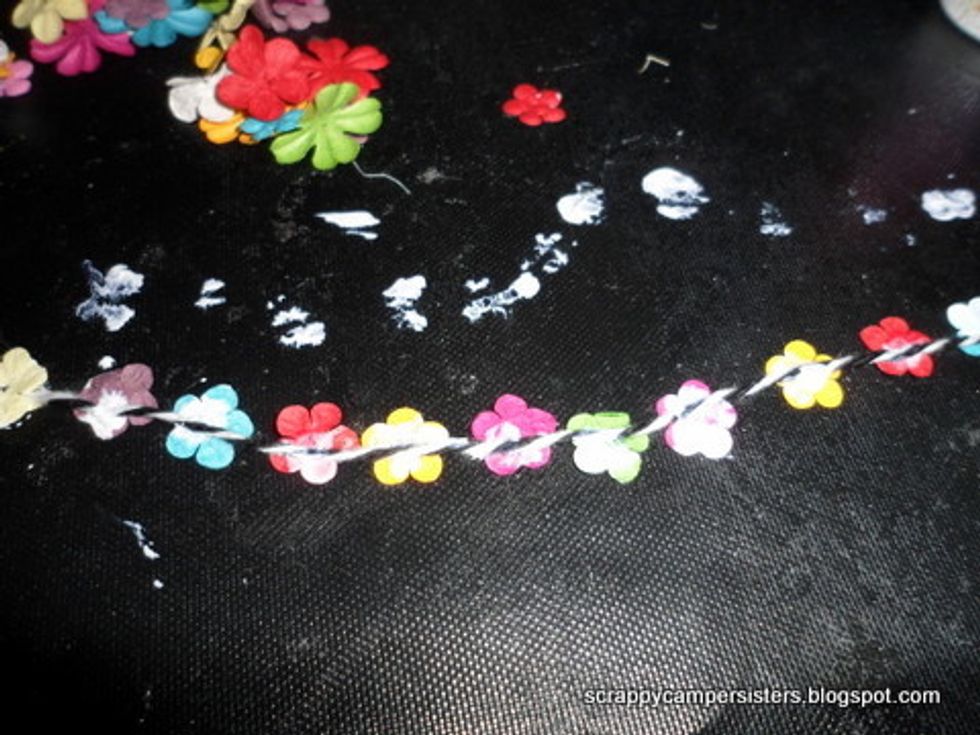 To make the flower banner: I took Got Prima? flowers and with glue, faced them back to back over a piece of baker's twine. Glue roof to box and adhere flower banner.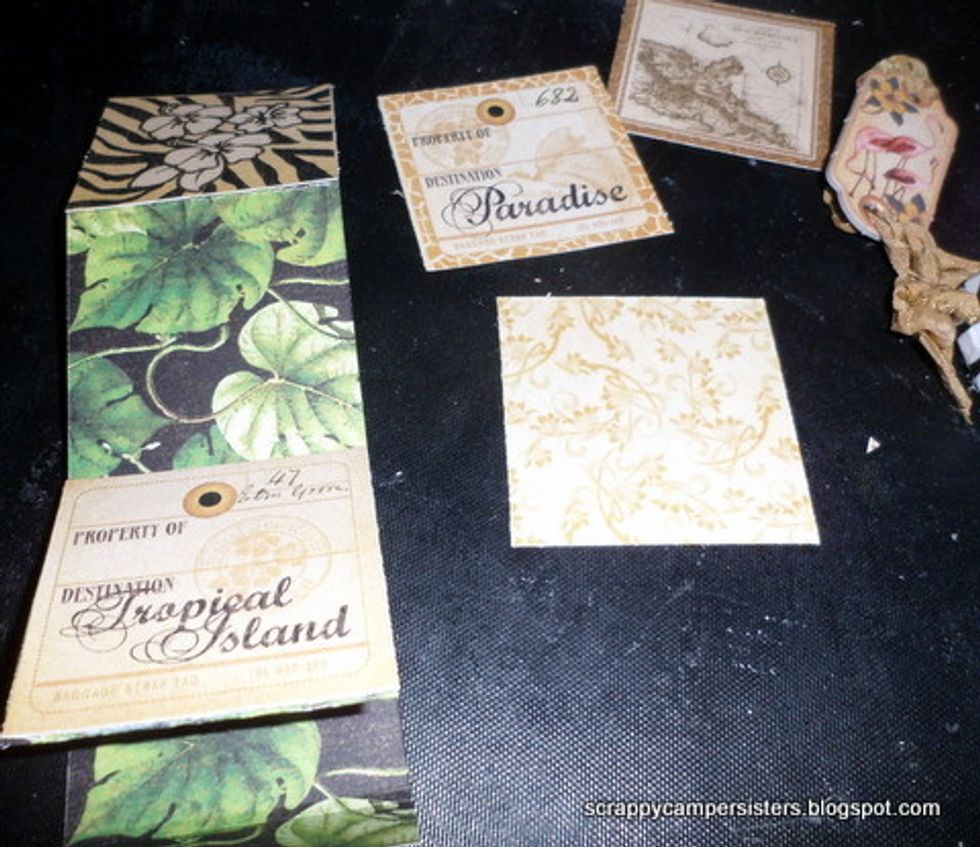 Now you can fill your Tiki Bar mini with tropical candies and I made a little accordian album ( taking a 12 x 2 1/4 inch piece of paper and scoring and folding every 2 1/4 inches.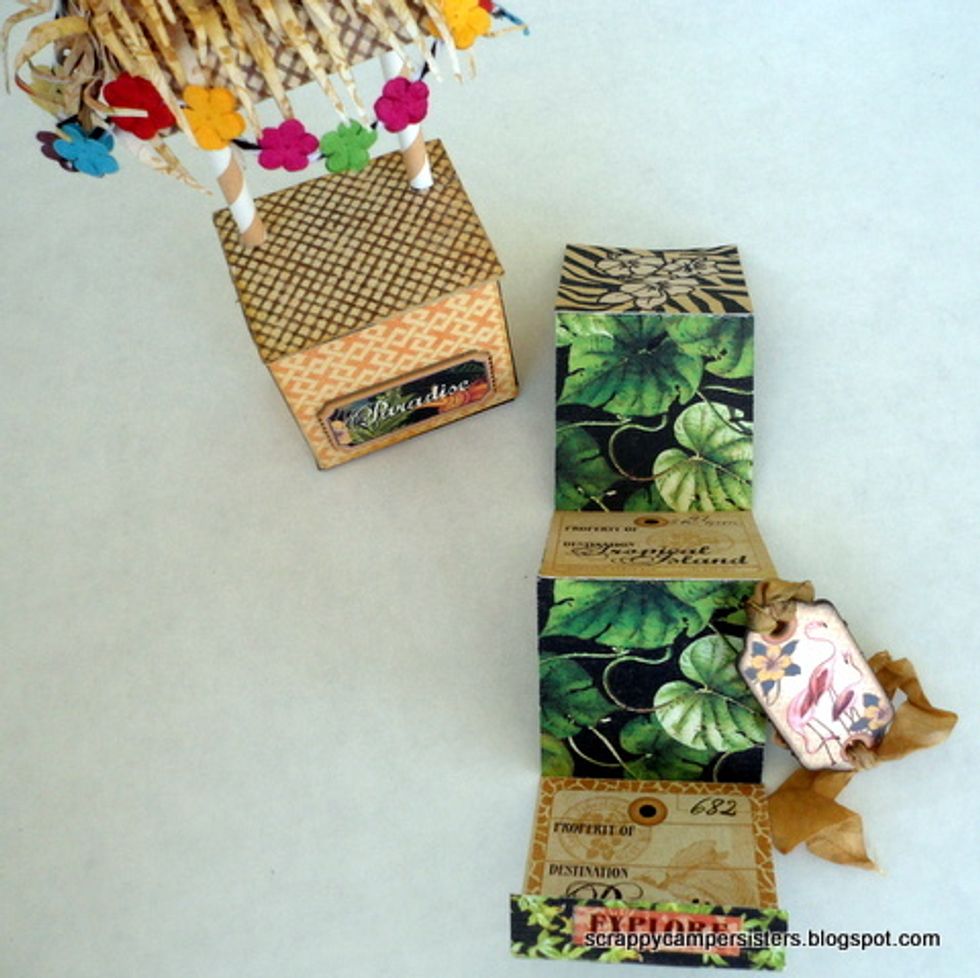 There will be 5/8 of an inch left to fold over so it looks like a matchbook) to fit inside so you can record those island memories.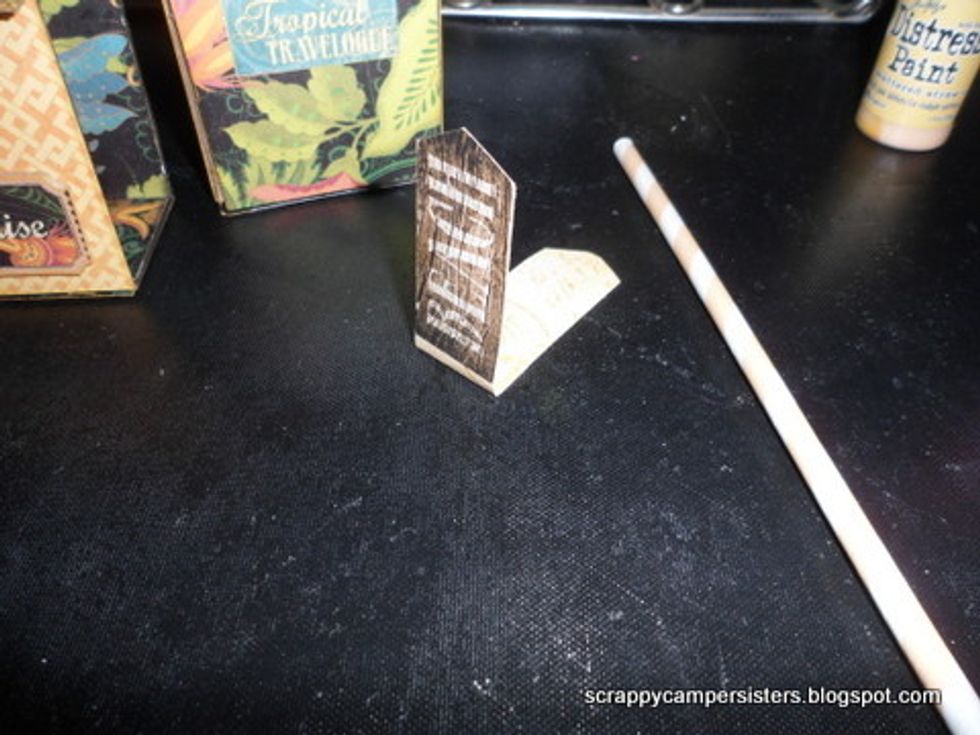 To make the Beach sign: Take a paper straw, trim down to 3 inches, adhere the beach sign and glue into a lump of Air Dry Clay.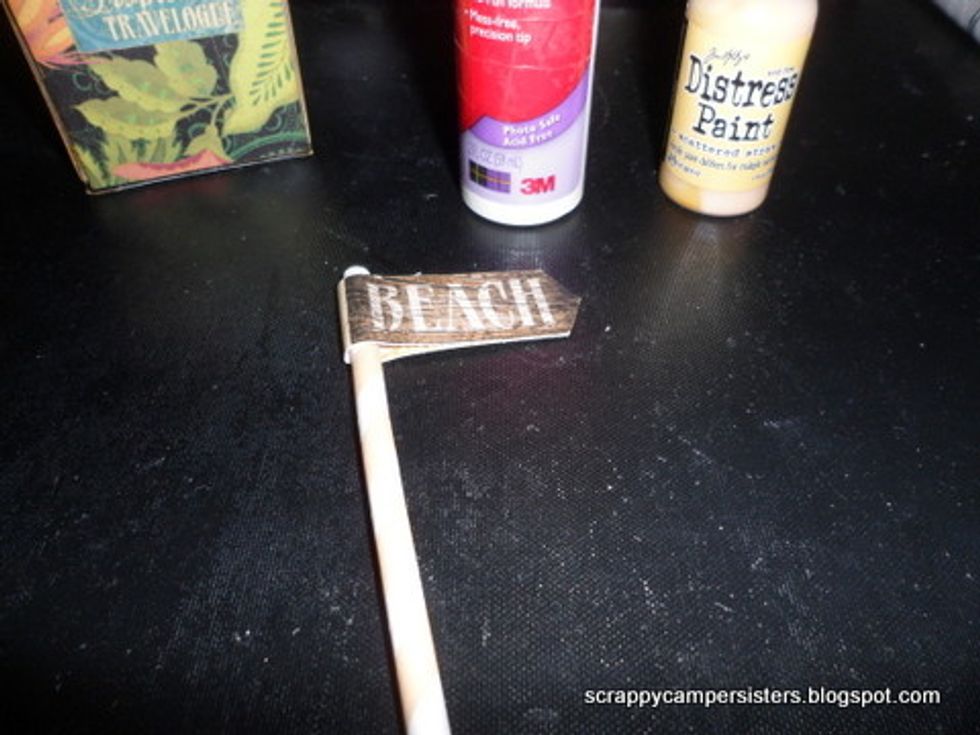 When clay is dry, paint with Frayed Burlap Distress Paint and sprinkle with Ranger's Rock Candy Distress glitter. When it's dry it looks like sand.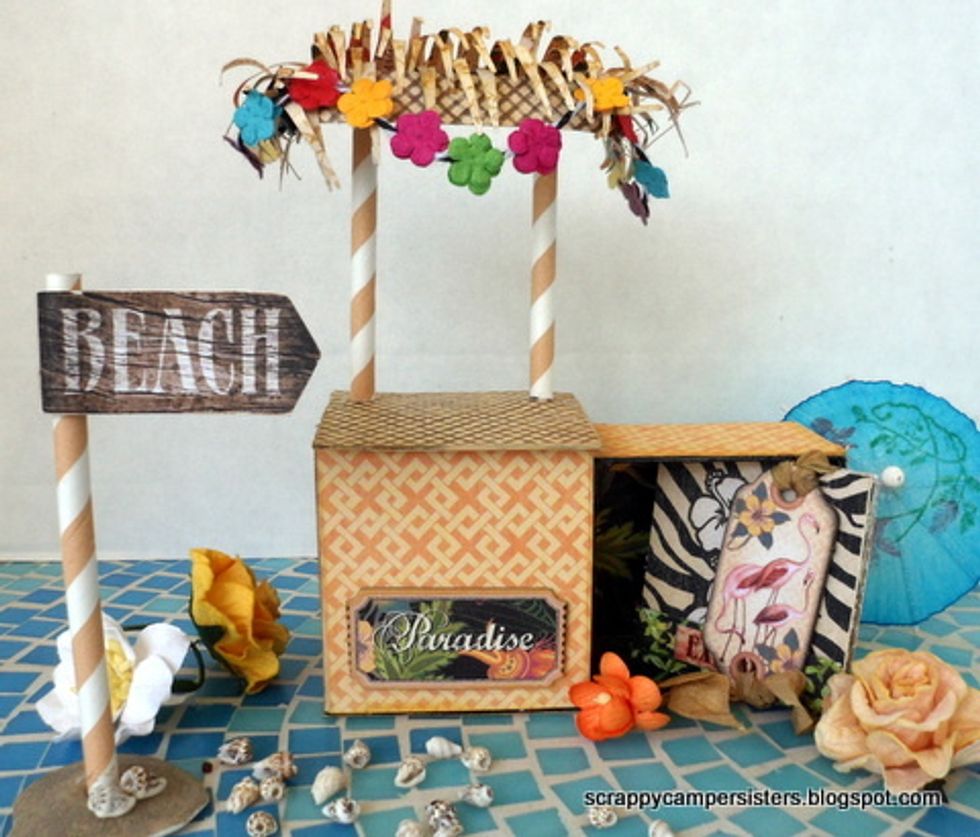 They also make cute place markers at a pool party tablescape. For more ideas visit us at scrappycampersisters.com
2.0 paper straws
Sizzix Candy Drawer Die
12x12 inch Mediun weight chipboard
Graphic 45 Tropical Travel Ppaer Collection
Hot glue gun
1/4 inch WRMK Power punch
Sizzix Alterations Fringe Die
Scor-Tape or double sided adhesive tape
assortment of small flowers
Bakers Twine
Air Dry Clay
Scotch Tacky Glue