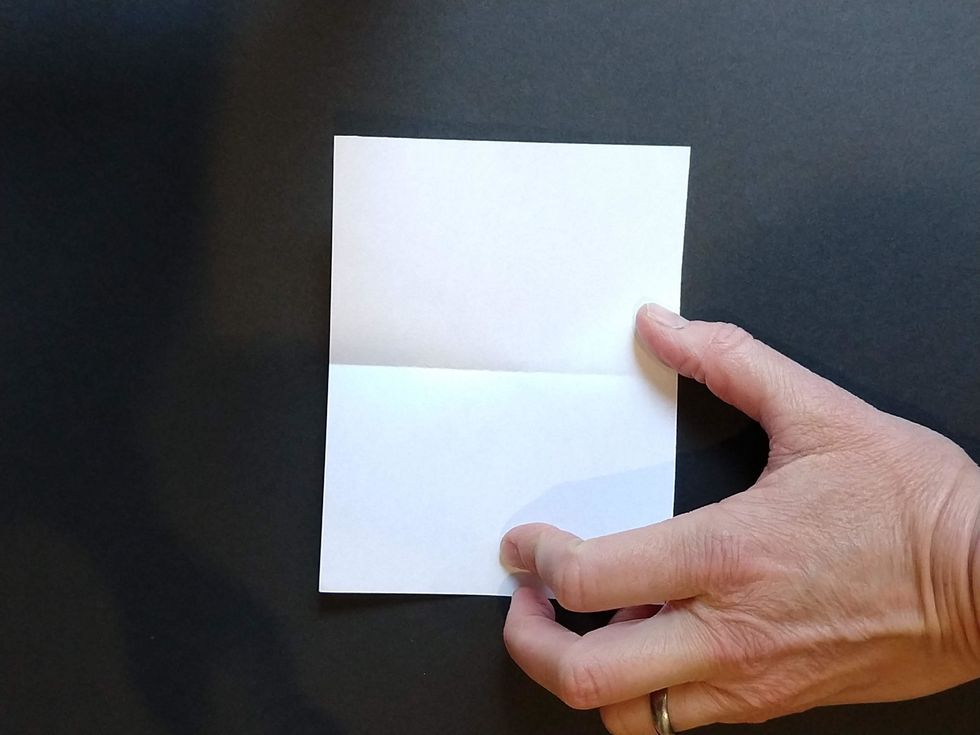 Fold paper in half "hamburger style"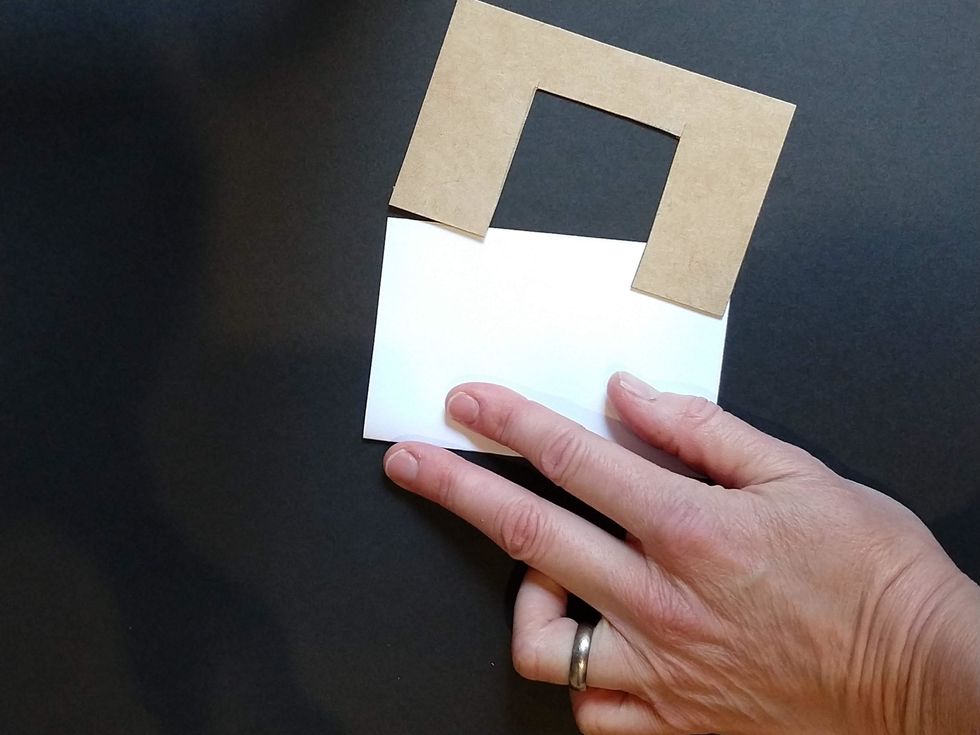 Put tracer on top of folded paper.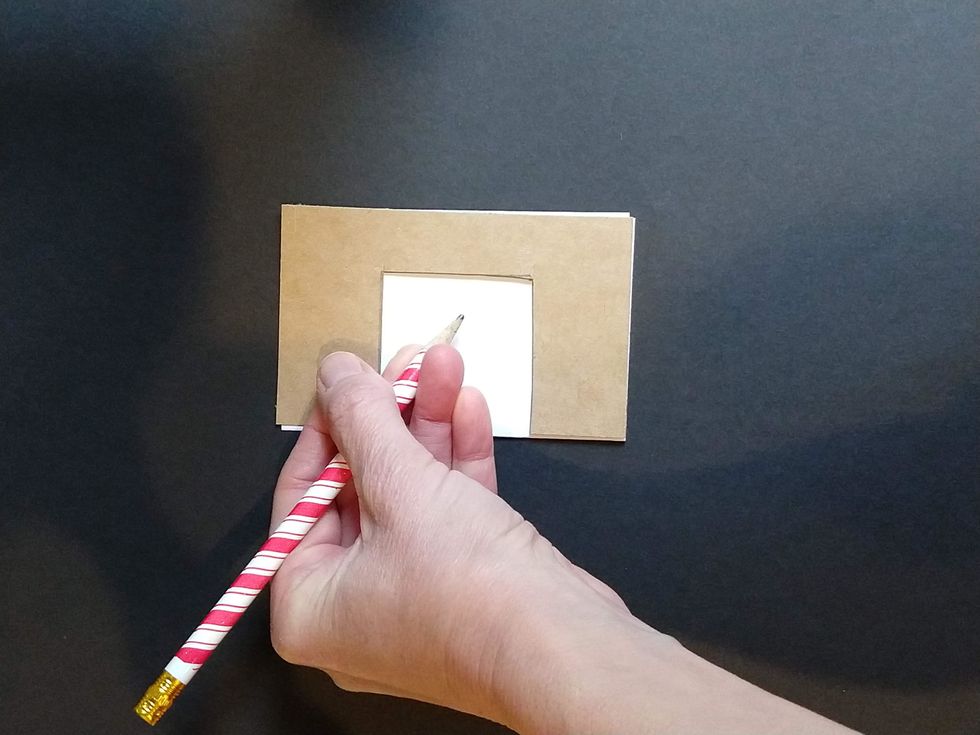 Line the tracer up with the paper. The hole in the tracer should touch the folded edge of the paper.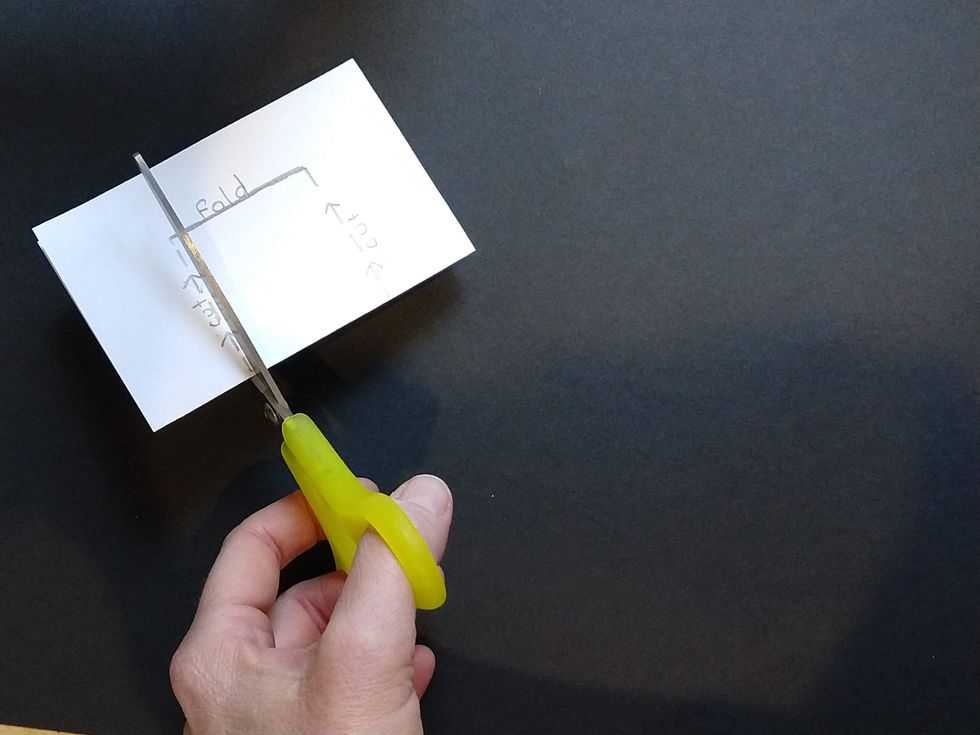 Cut SIDES ONLY of the square.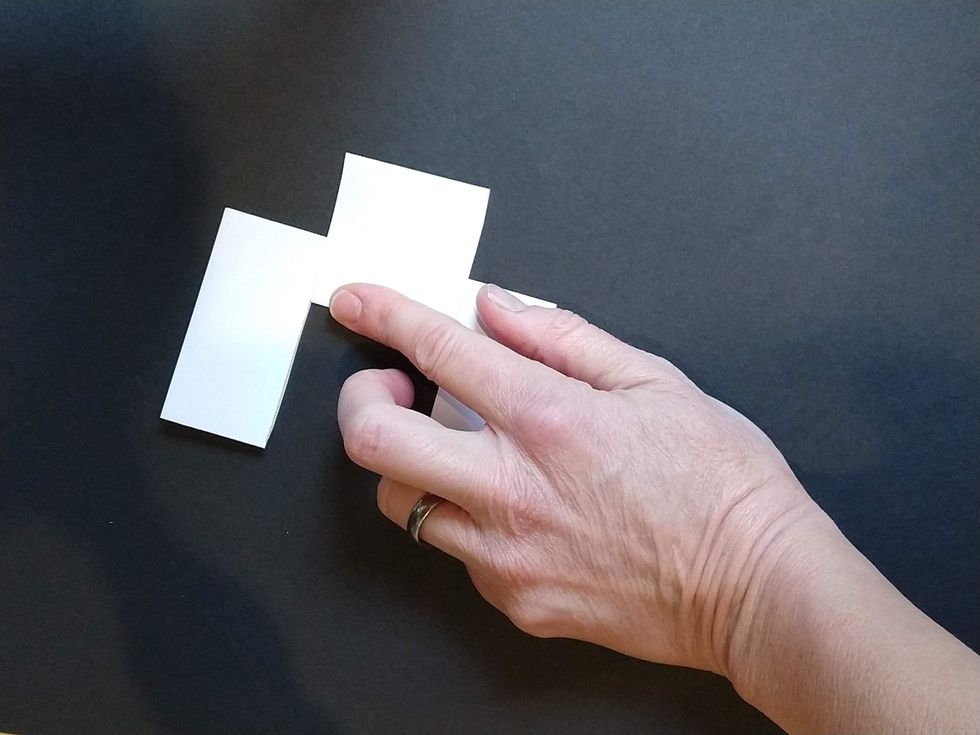 Fold up and crease with your finger.
Flip it over, fold up and crease with your finger again.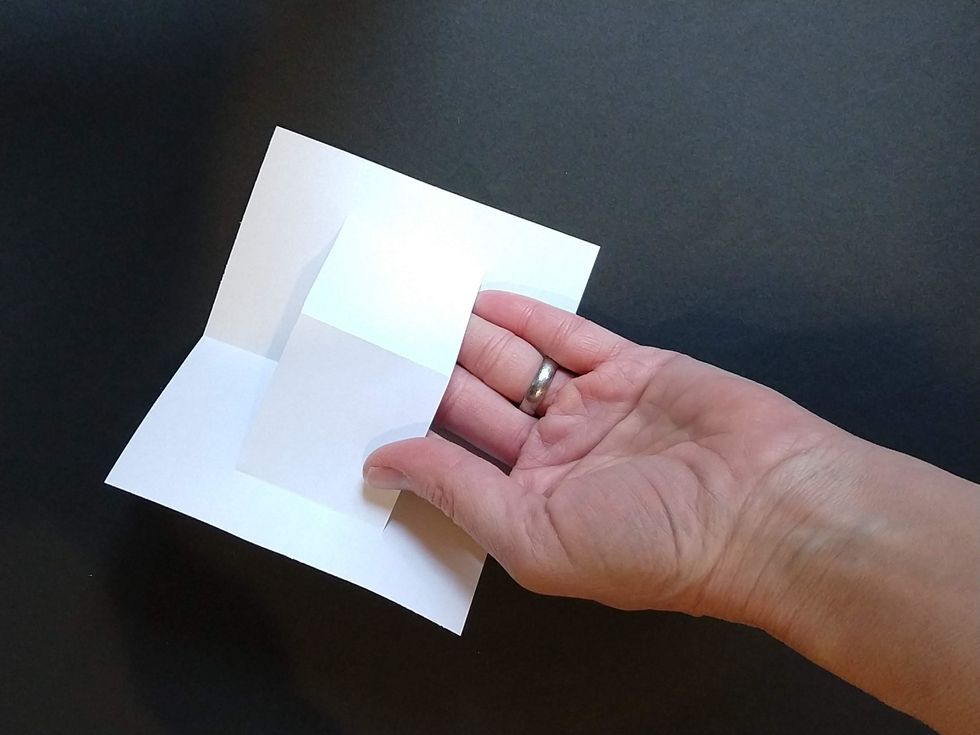 Open the paper and fold the cut piece in the opposite direction to make it pop up.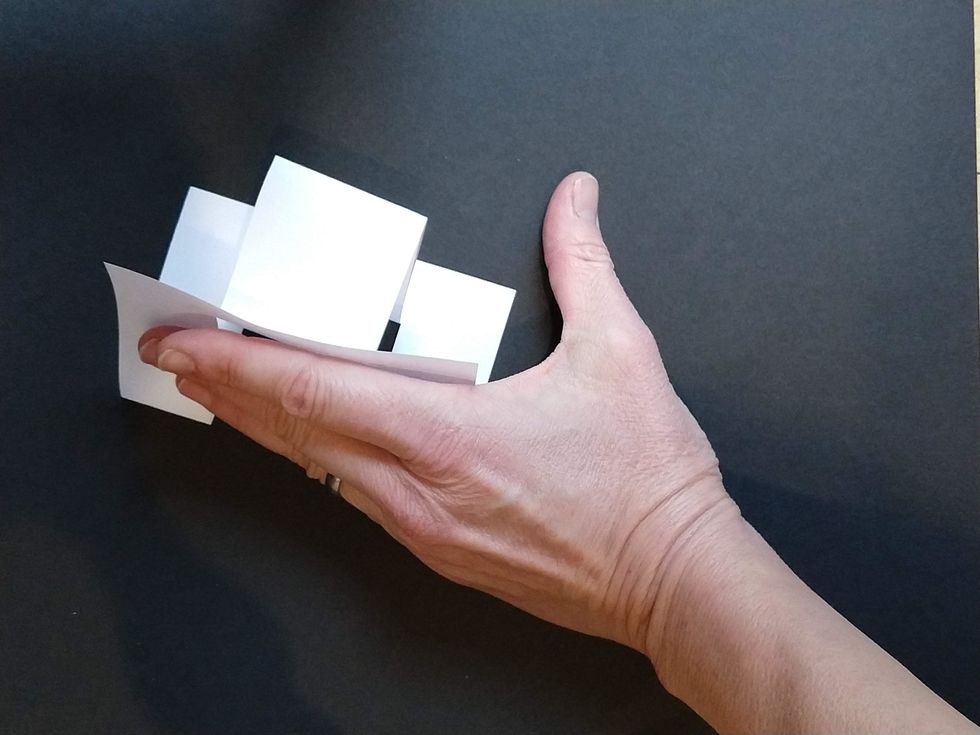 Fold the paper in half. The pop-up will fold too.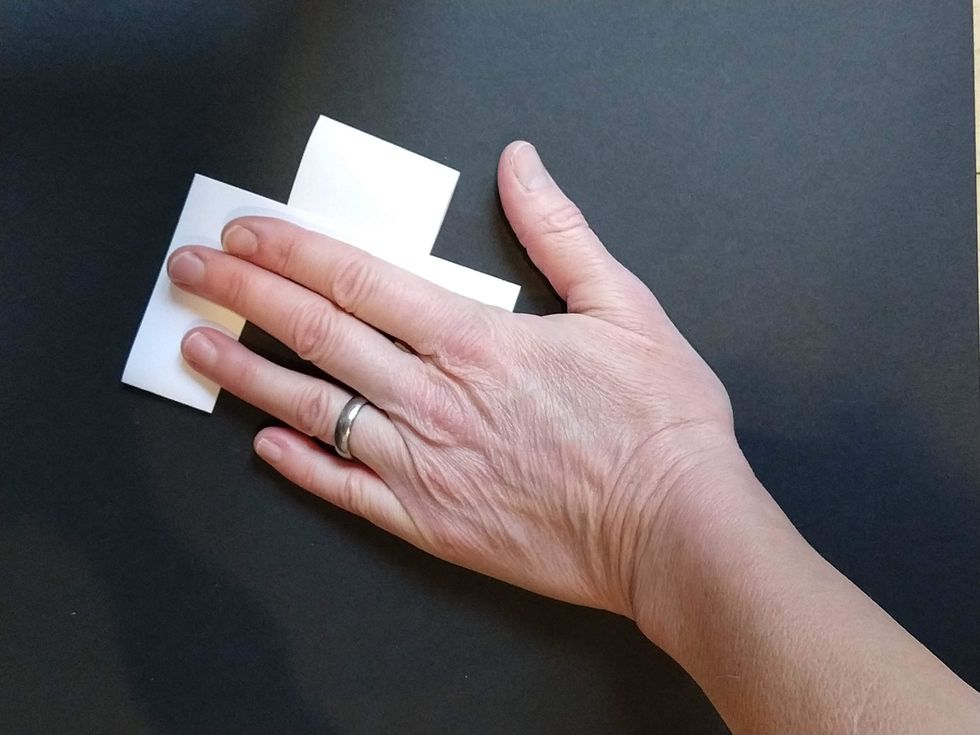 The cut shape will stick out the top.
Repeat steps to make 5 to 8 more folded papers.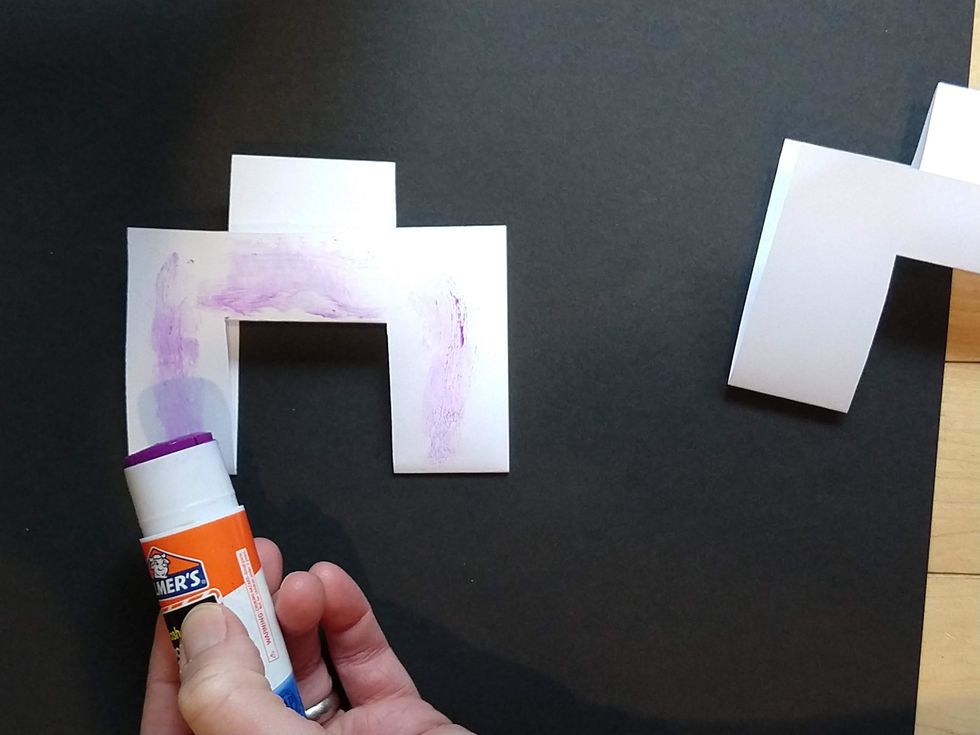 Glue one side of the folded paper.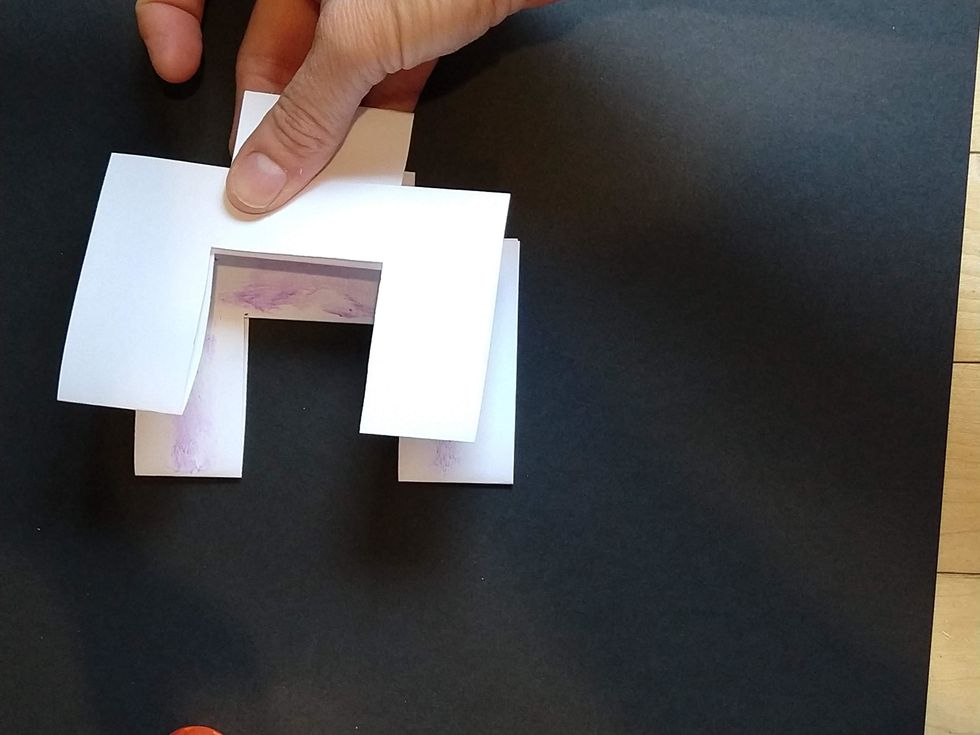 Carefully line up the cut shapes. Glue them together, one piece at a time.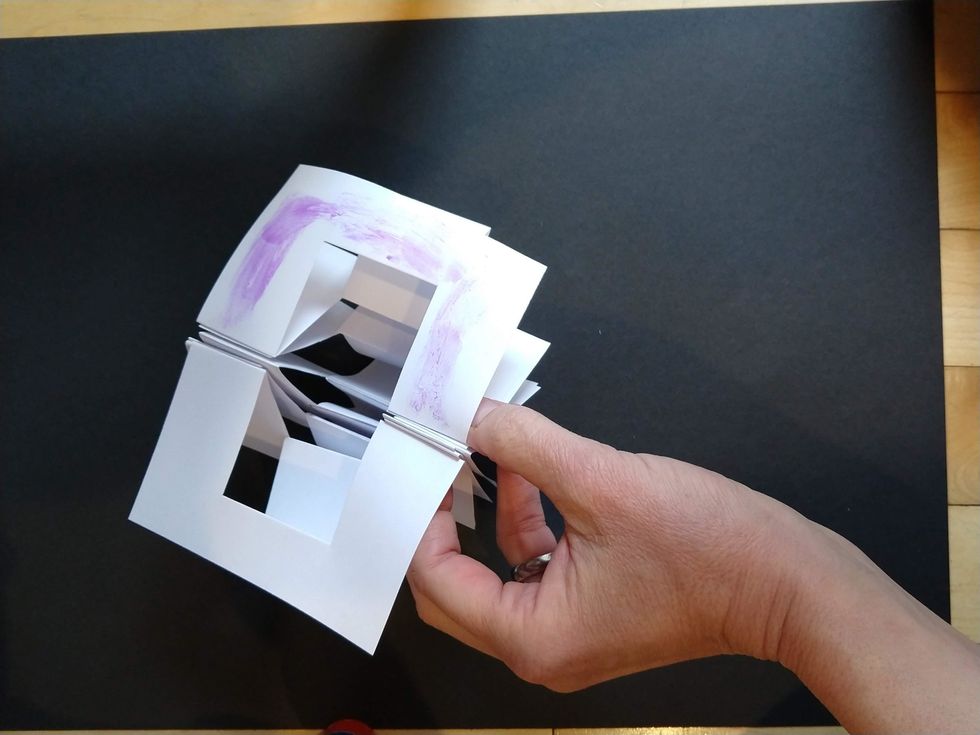 Glue the last shape to the first.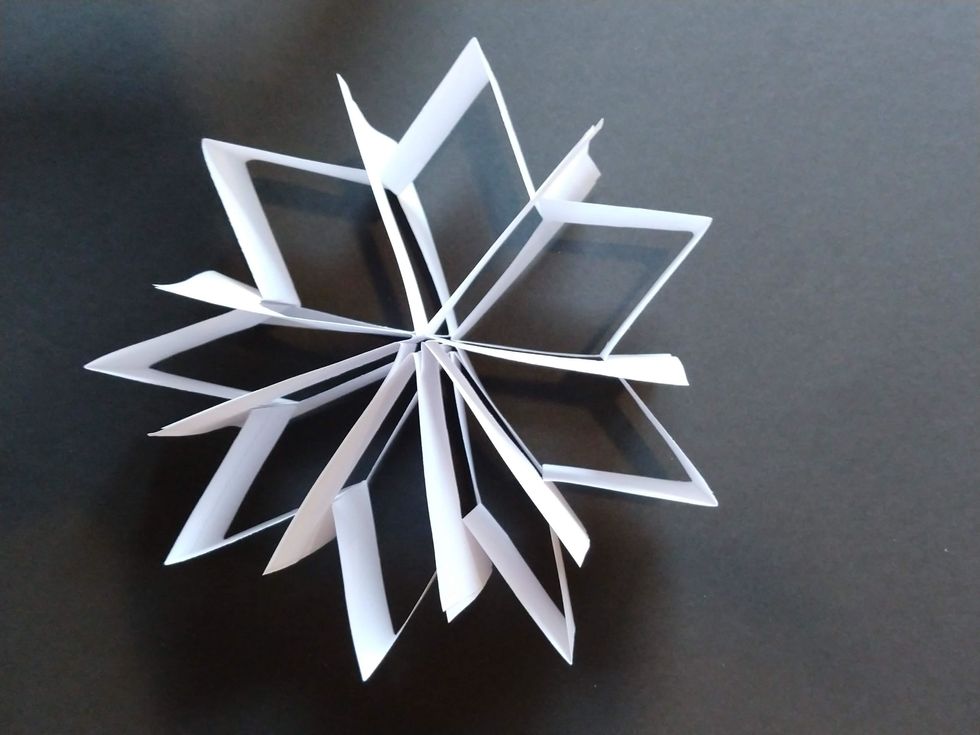 Voila!
8.0 5.5" x 4.25" pieces of paper
scissors
tracing template
pencil
glue stick