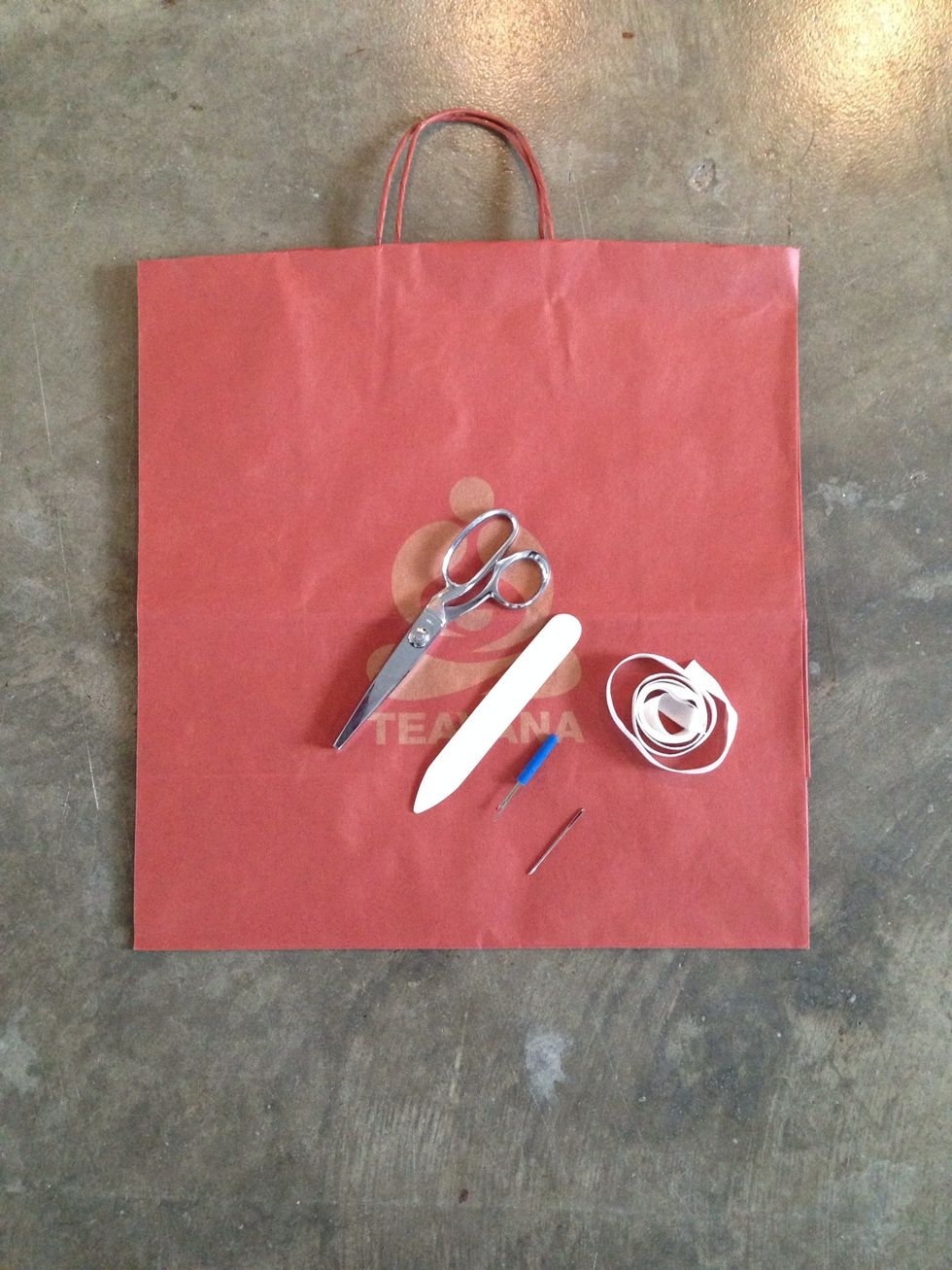 Here are the materials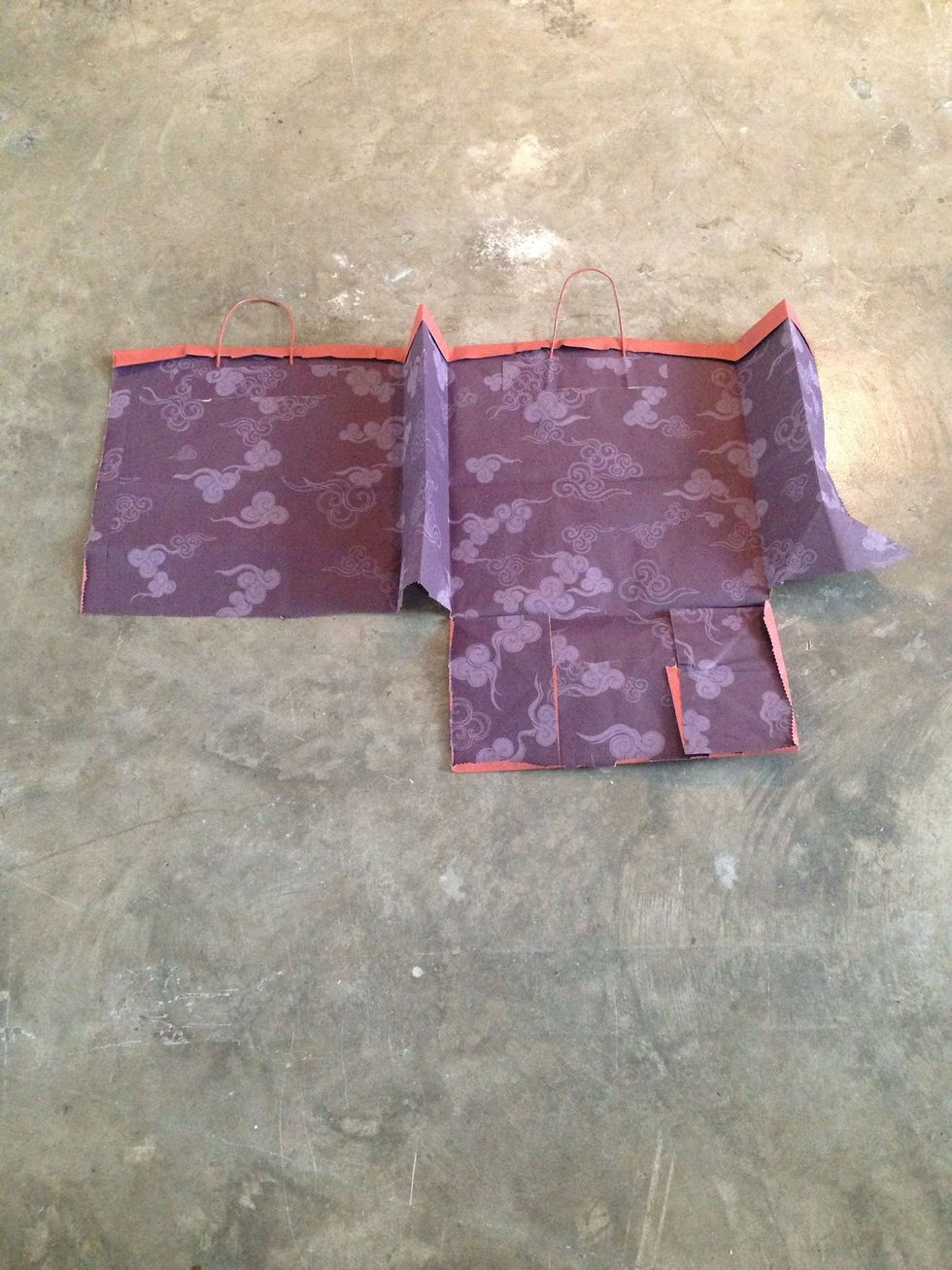 Cut the bag apart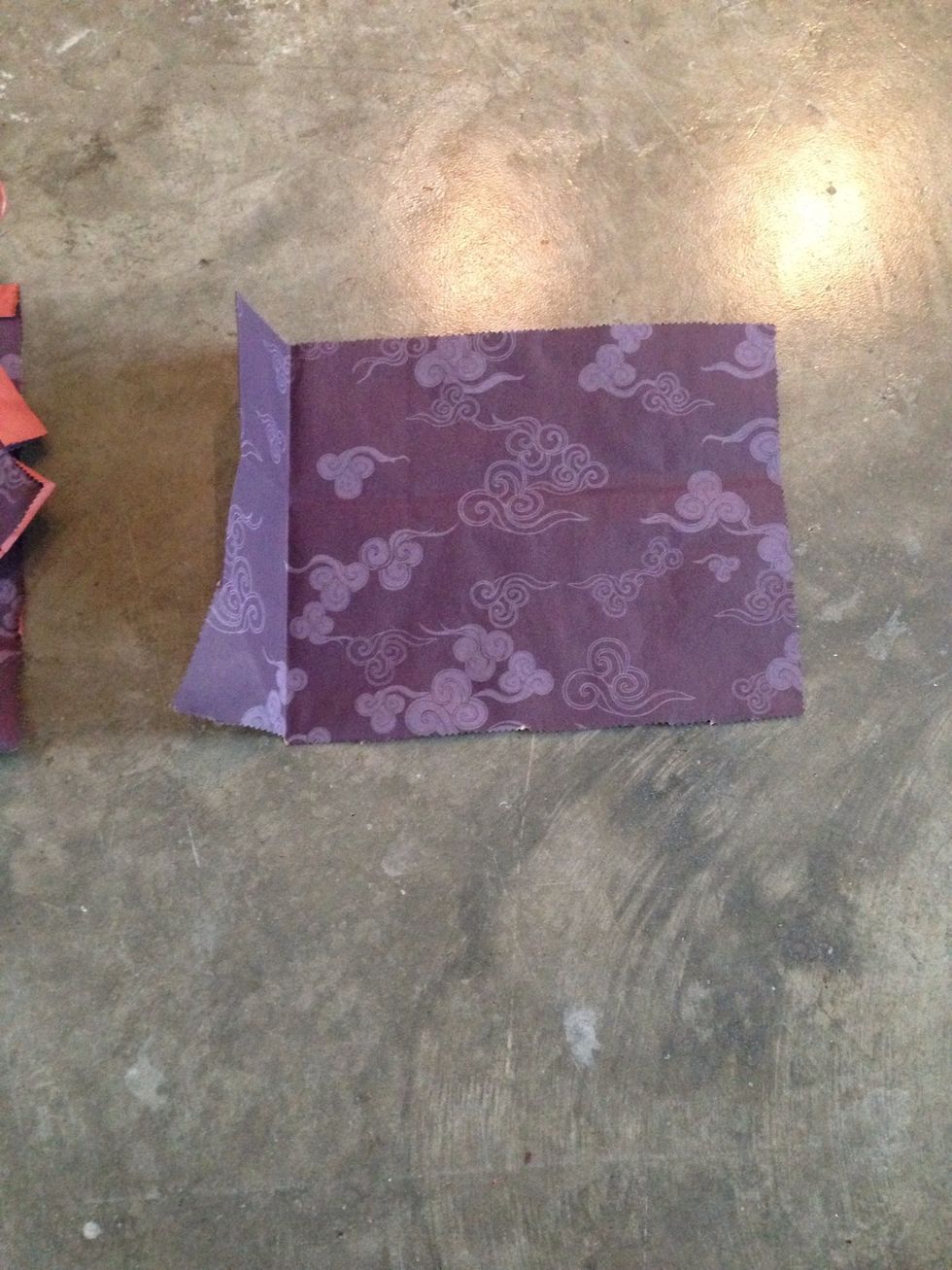 Remove all parts of the bag leaving one large side (logo side) and one small side (width of the bag)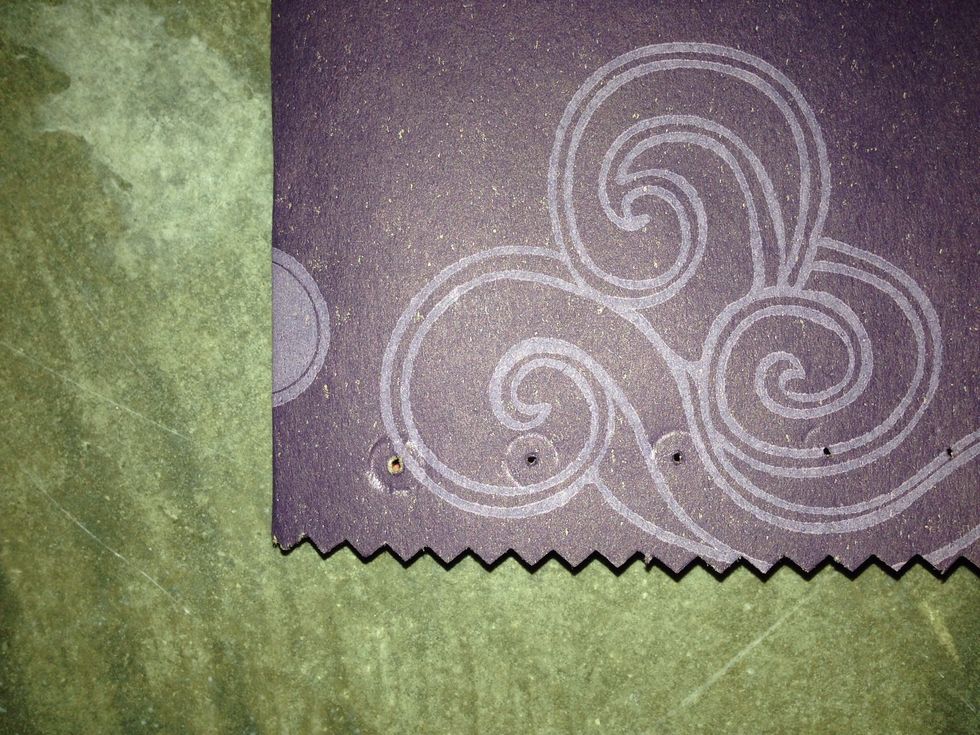 Using an awl, seam ripper or other sharp object, make 10 holes along each non-folded side of the pouch.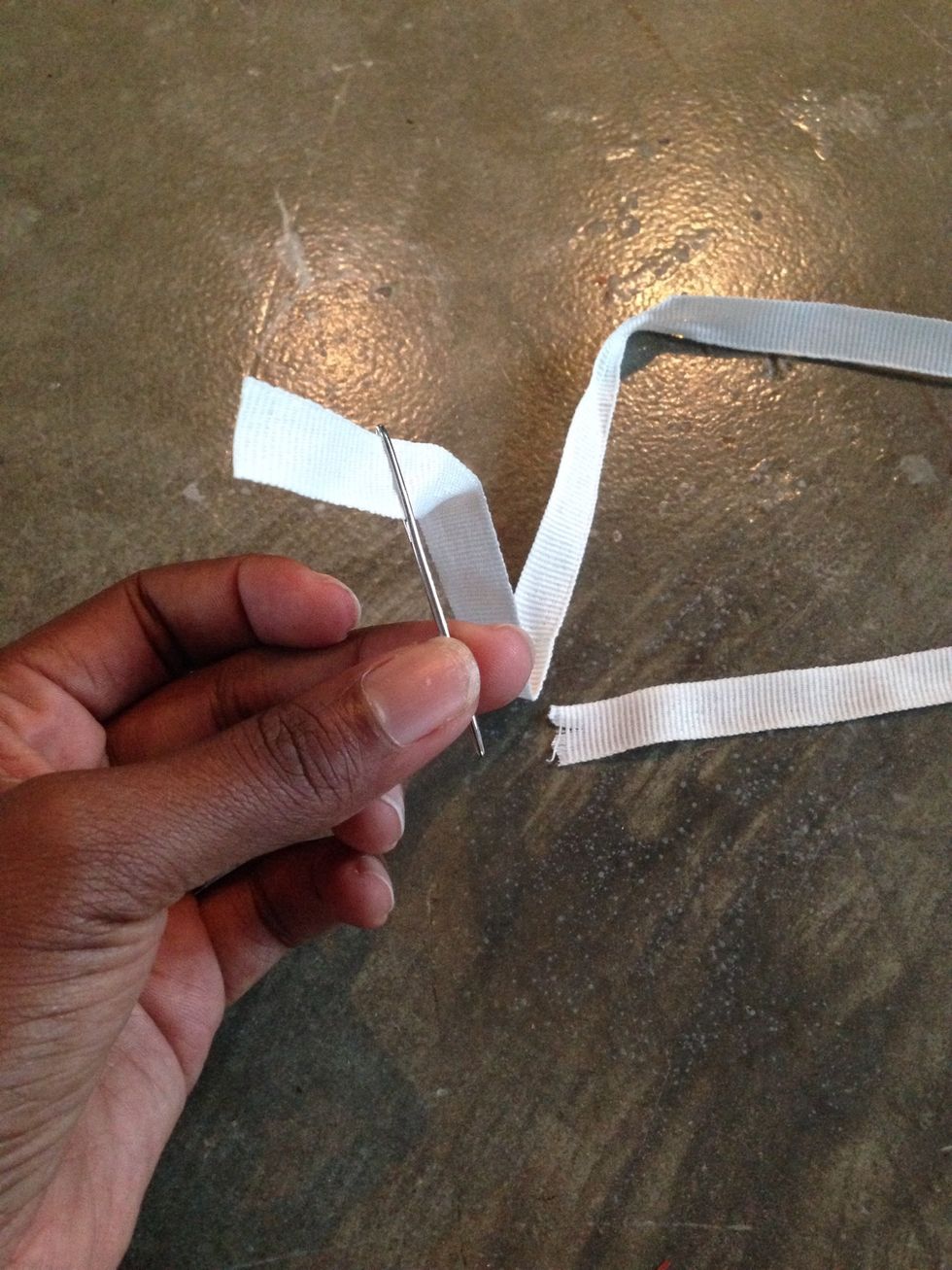 Thread the tapestry needle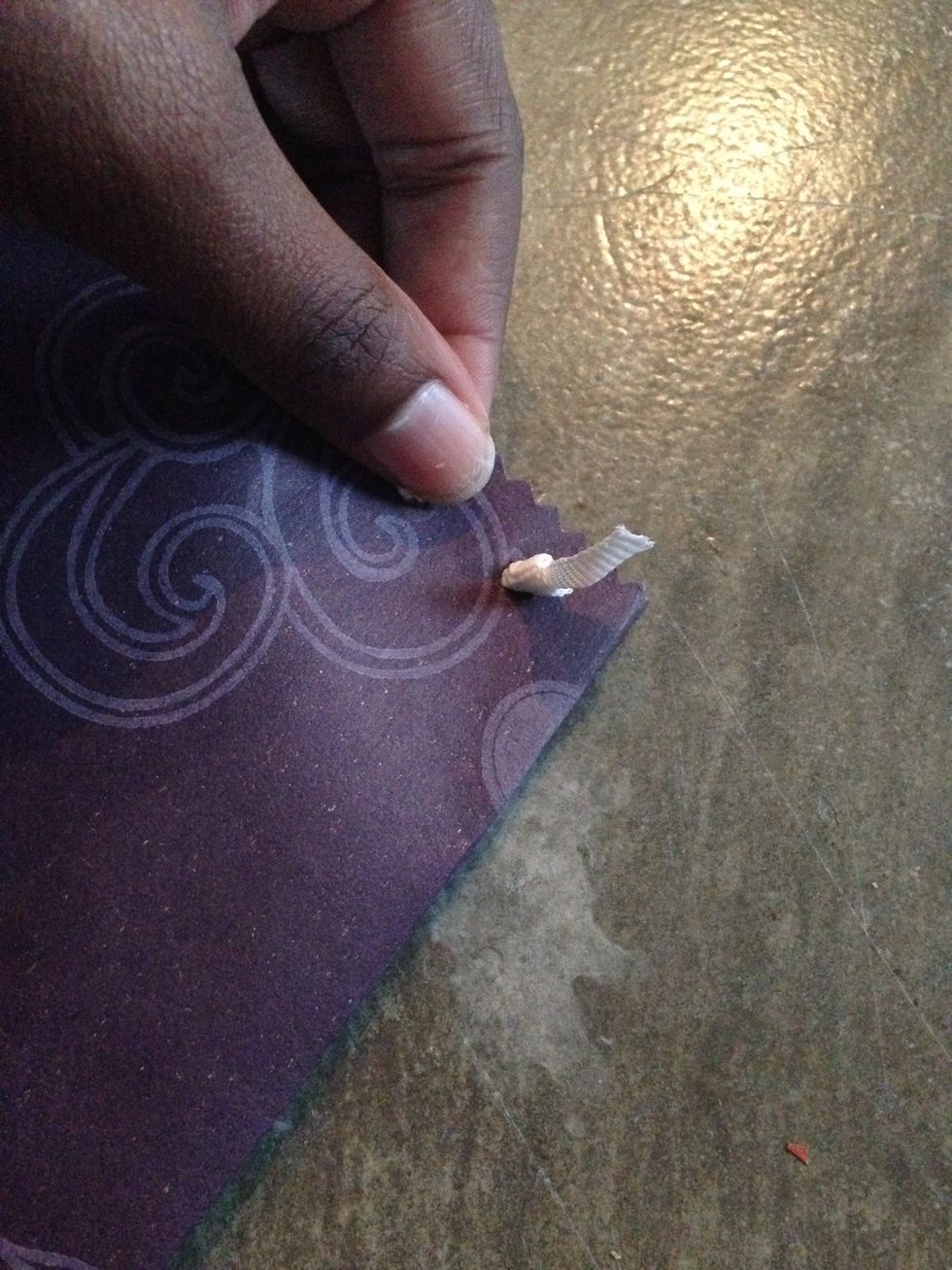 Tie a knot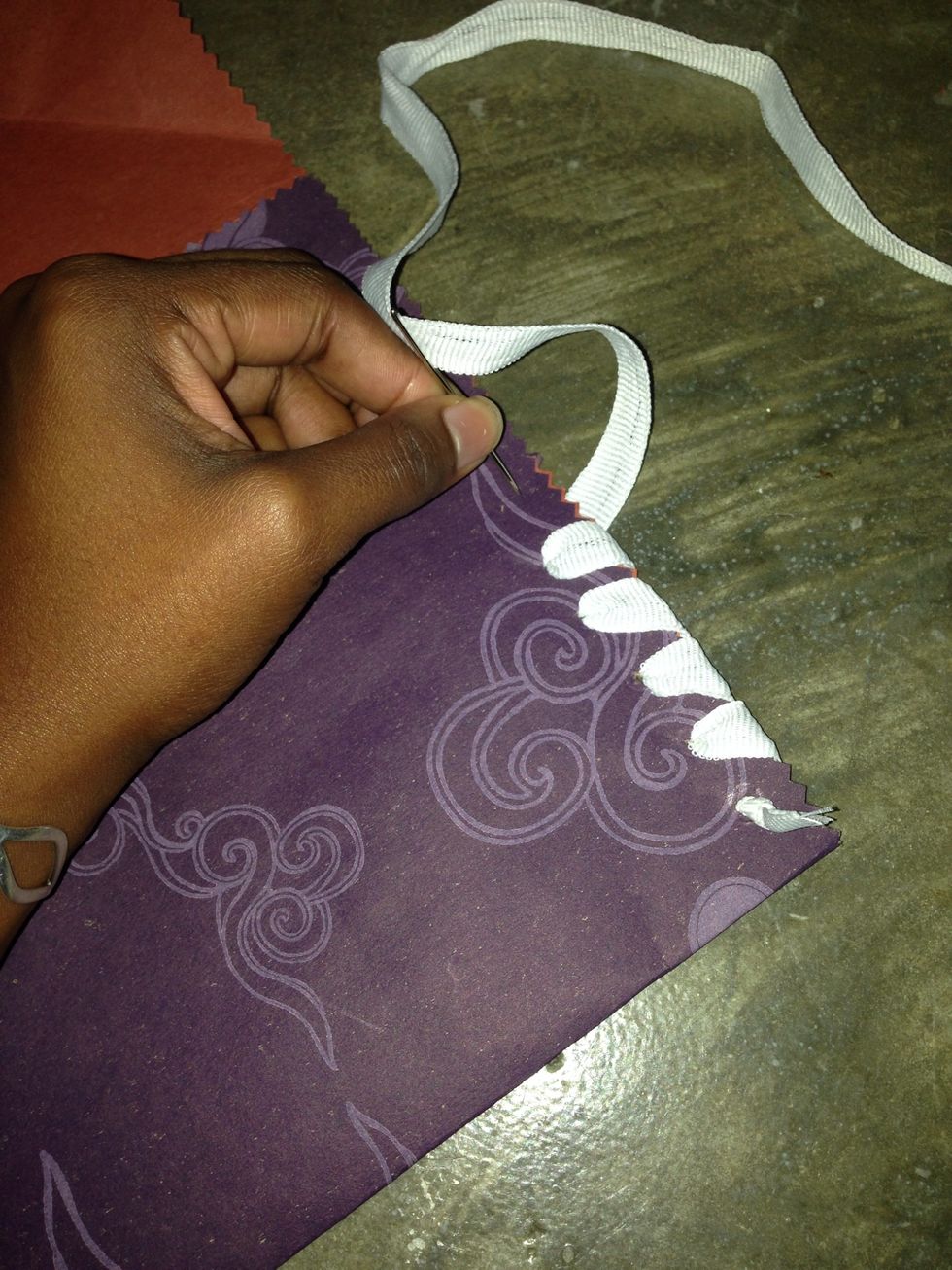 Do this until you reach the 10th hole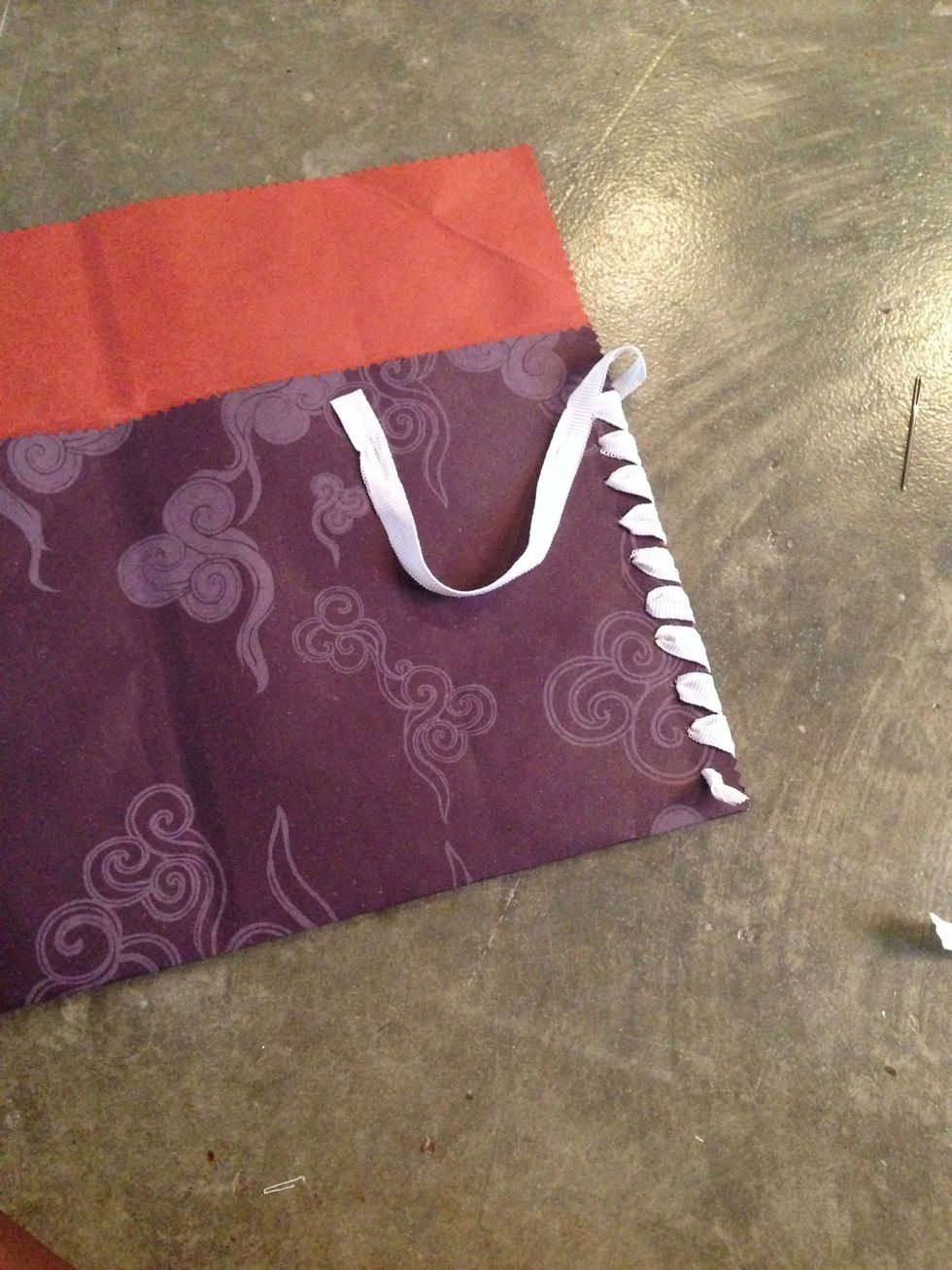 Here's one side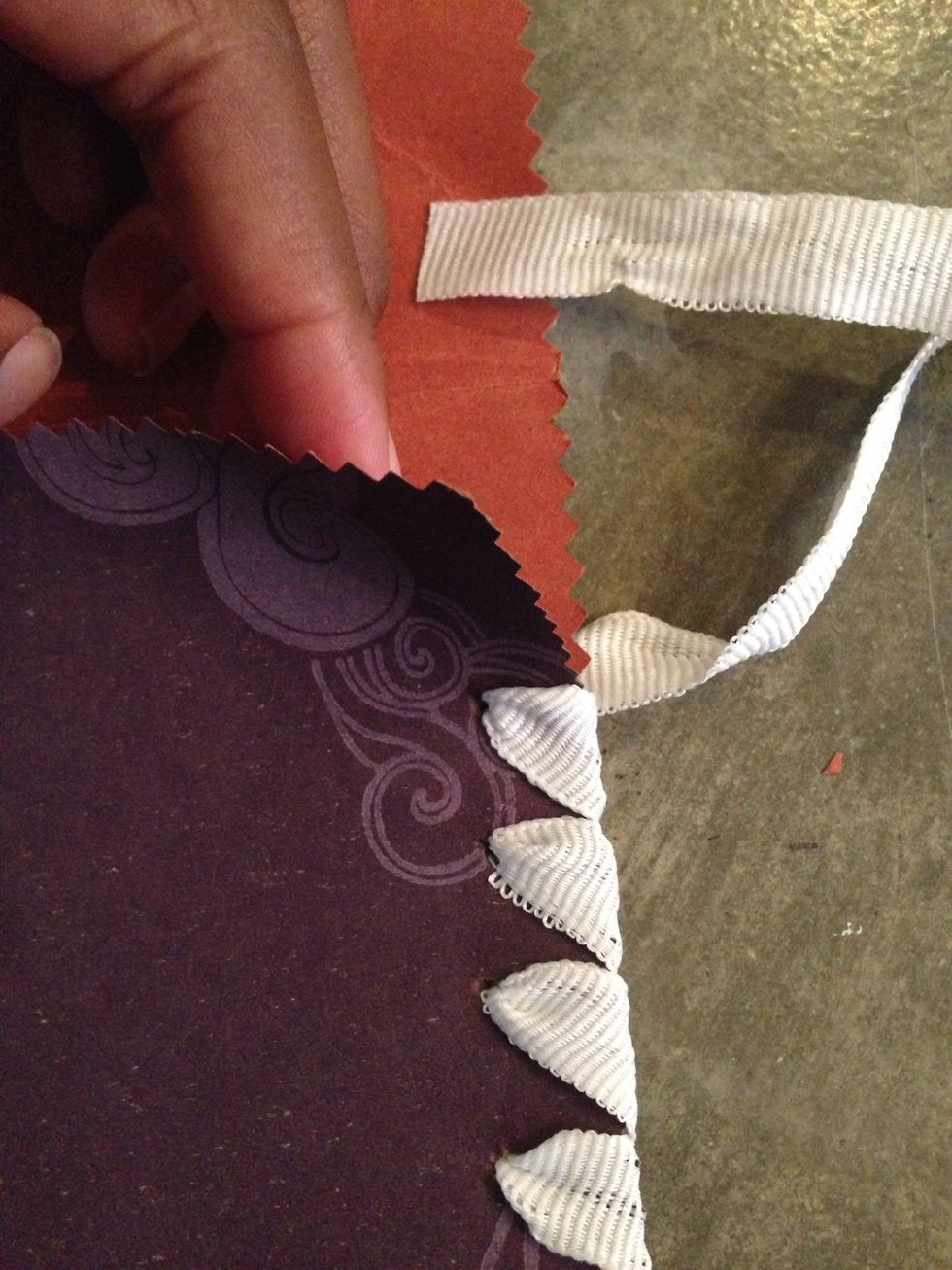 Now pierce only the top layer of paper. Thread ribbon through.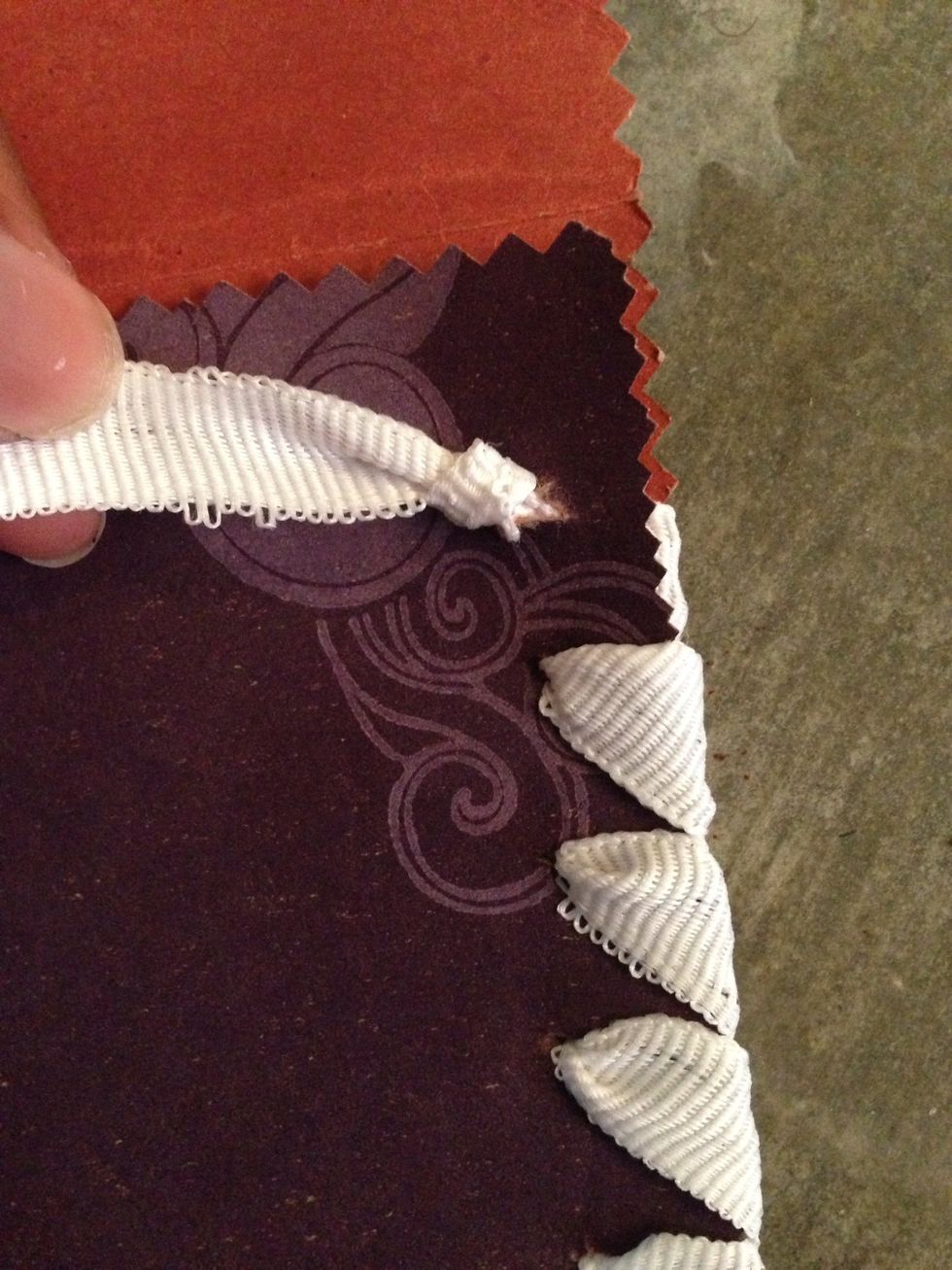 Tie a knot.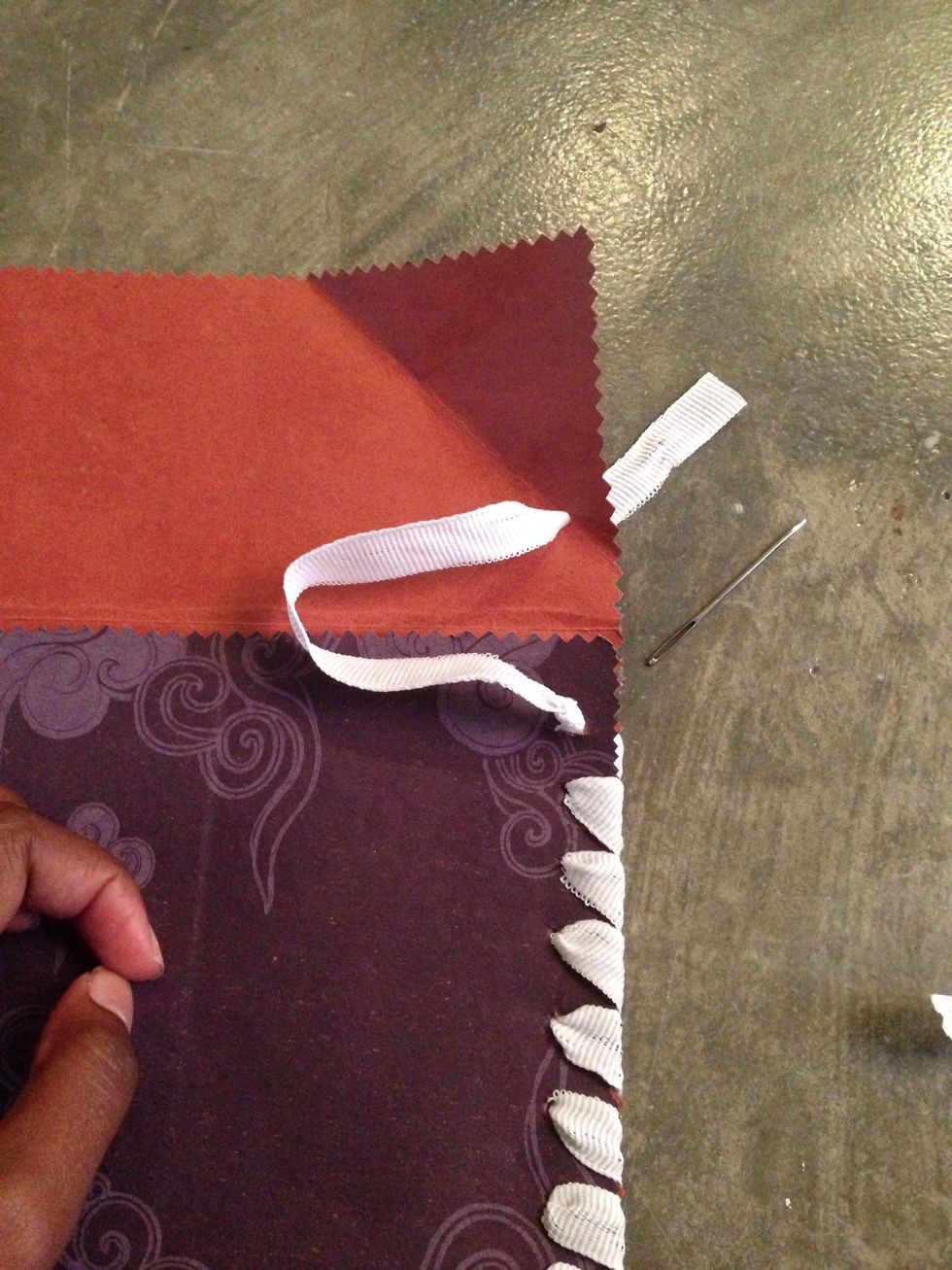 Thread ribbon through this hole
Tie another knot at the end of the ribbon.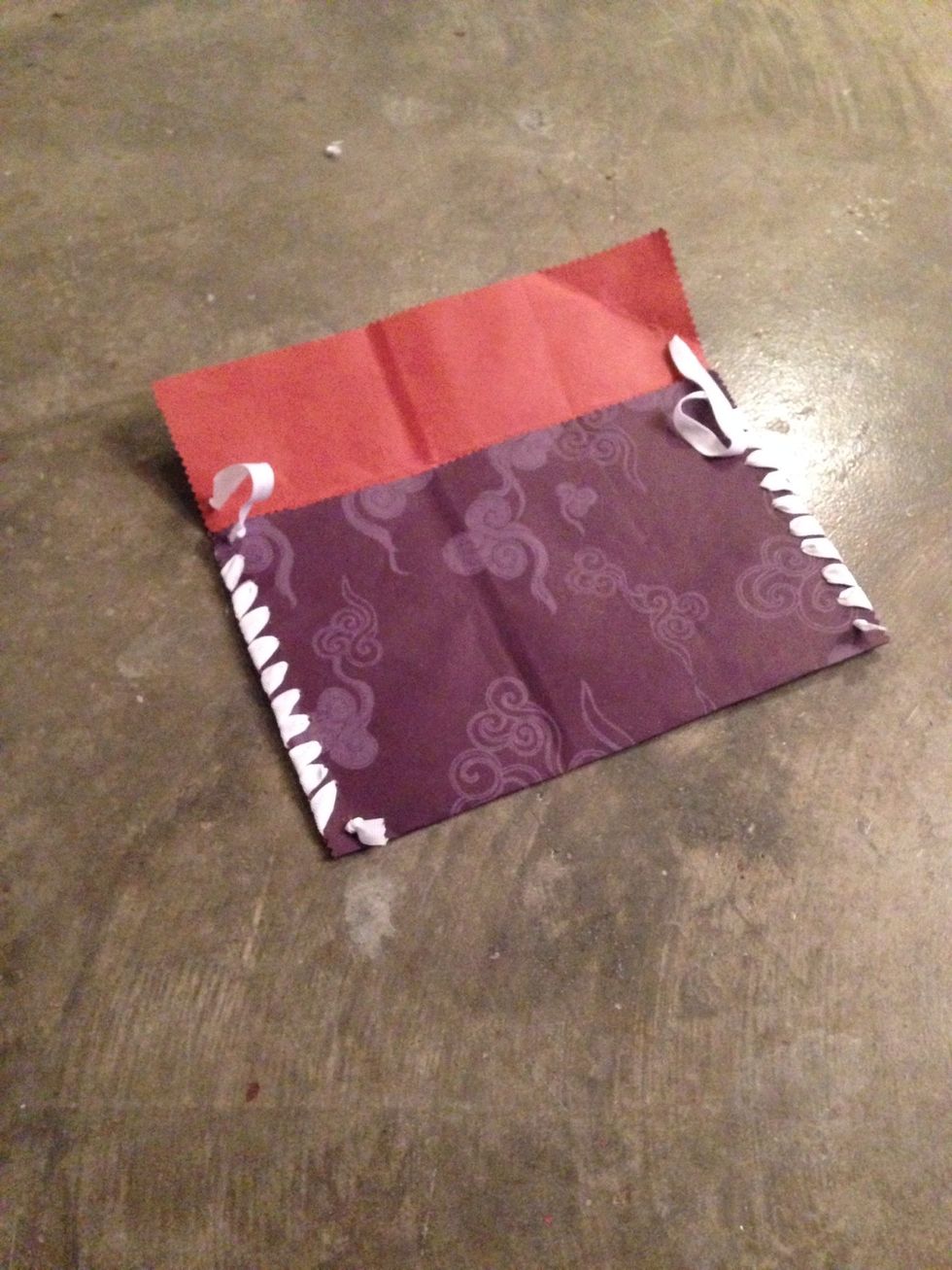 Repeat steps 6-16 on the other side.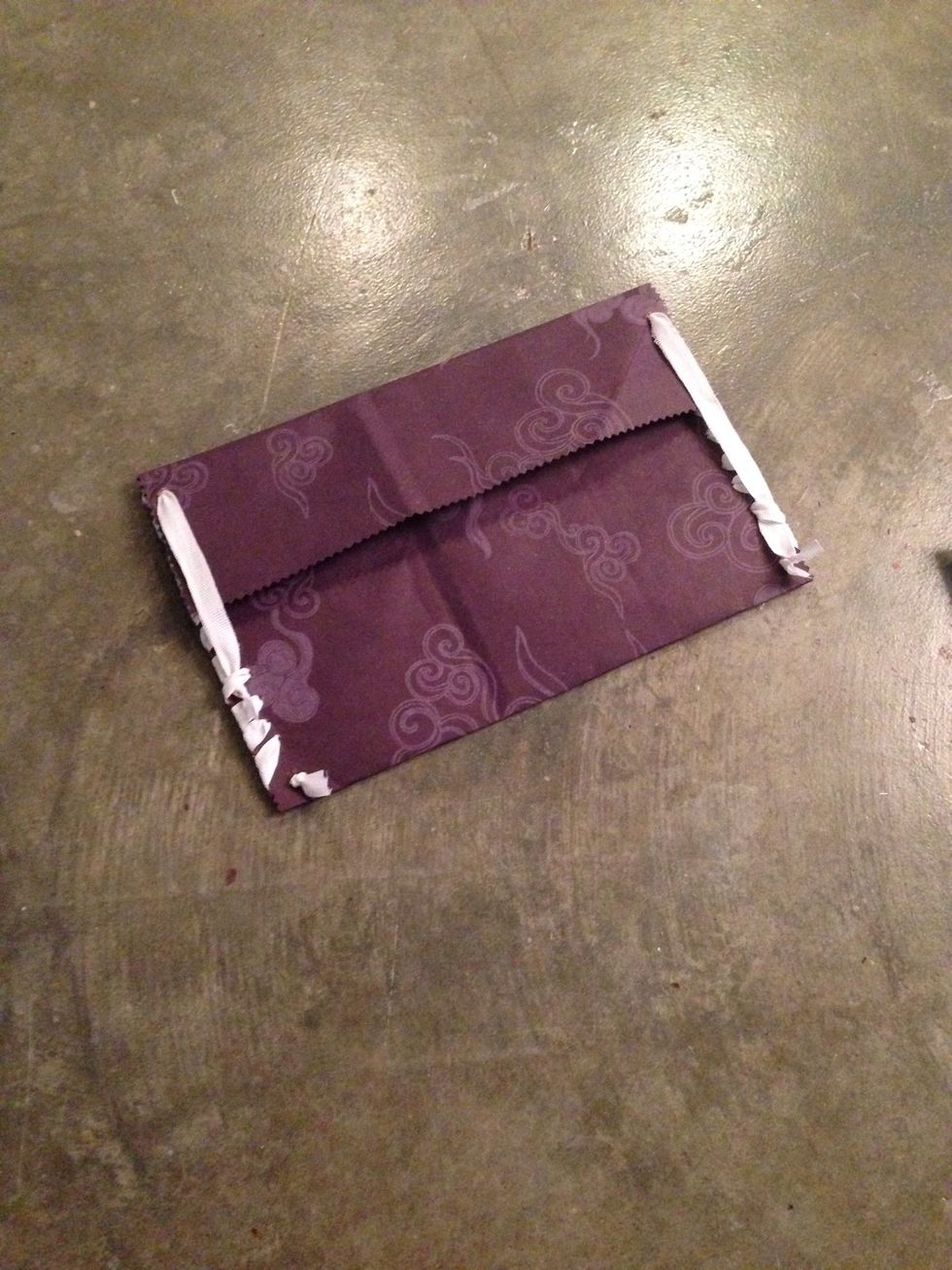 To close the pouch simply pull ribbons down and tuck under one loop on each side.
Large shopping bag or heavyweight paper
Two, 18in. Pieces of Ribbon or yarn
Tapestry needle
Bone folder
Awl or seam ripper
Scissors