Fold A4 paper into half.
Fold the half size paper again into quarter.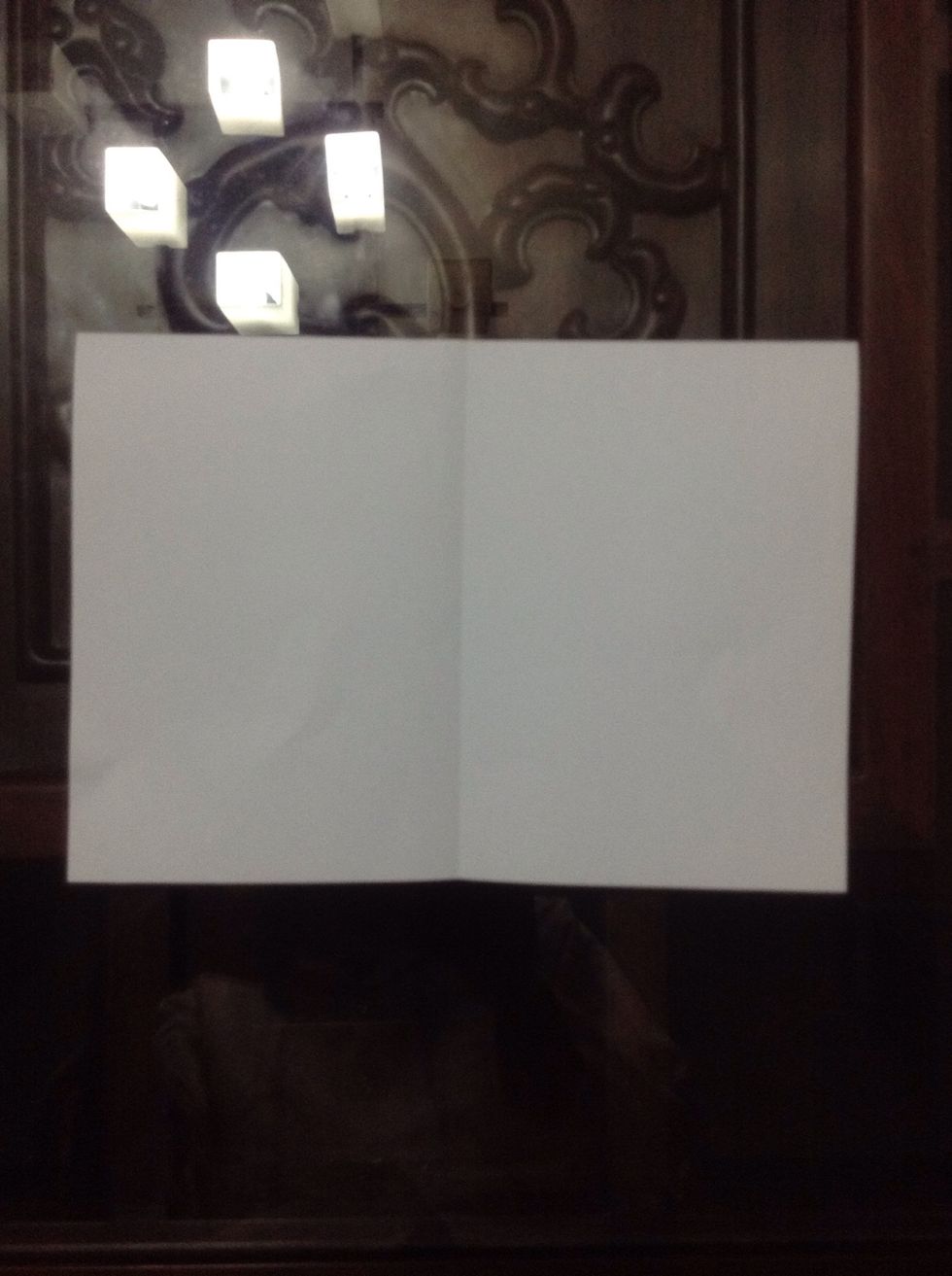 Open the paper (half size).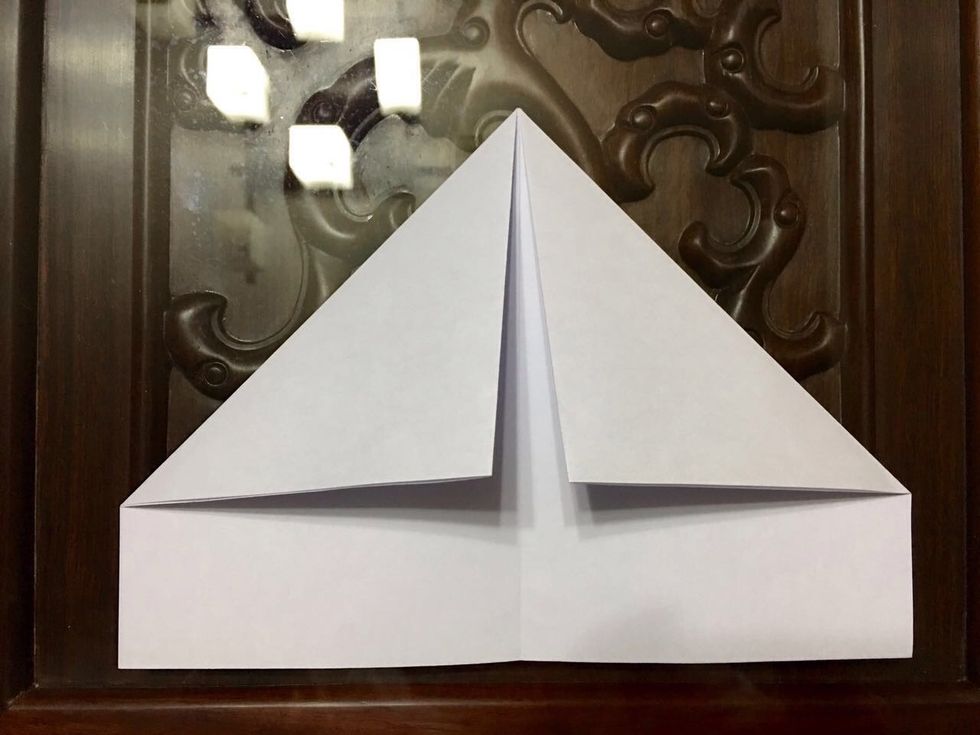 Fold the two corners down along the middle line. This step is to get the crease.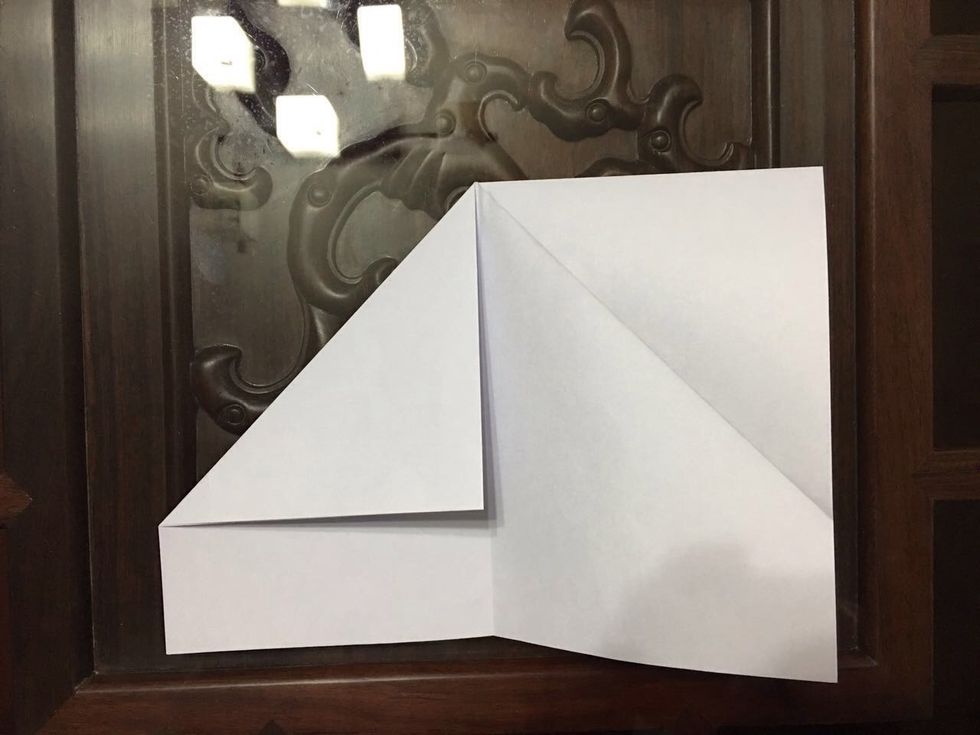 Open the right side.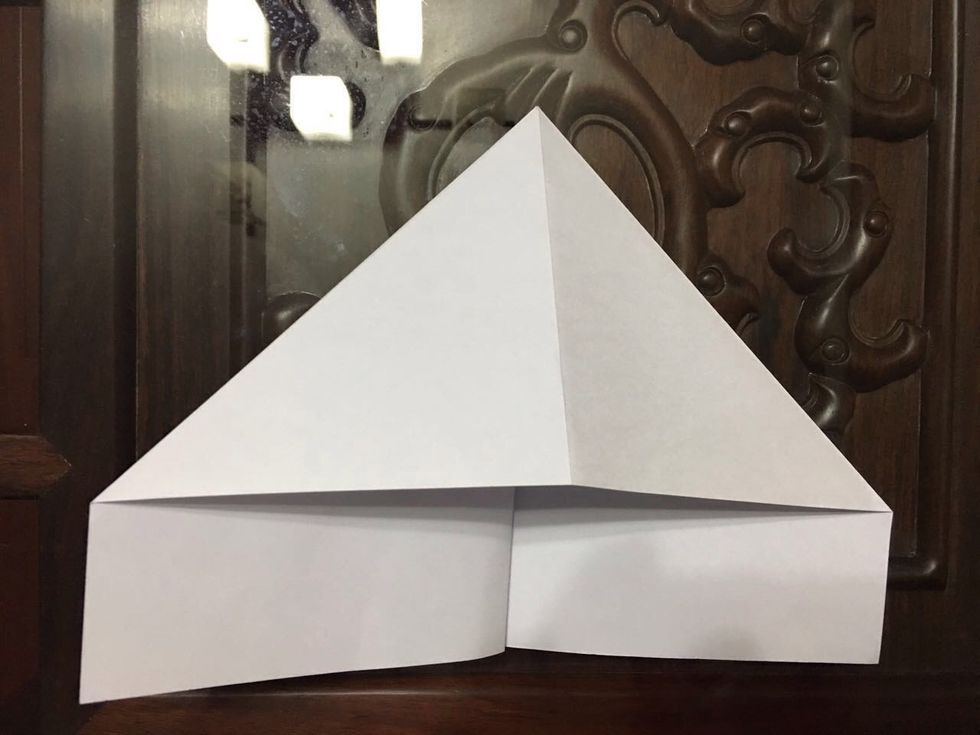 Make an inner fold.
Then do the same for the left side.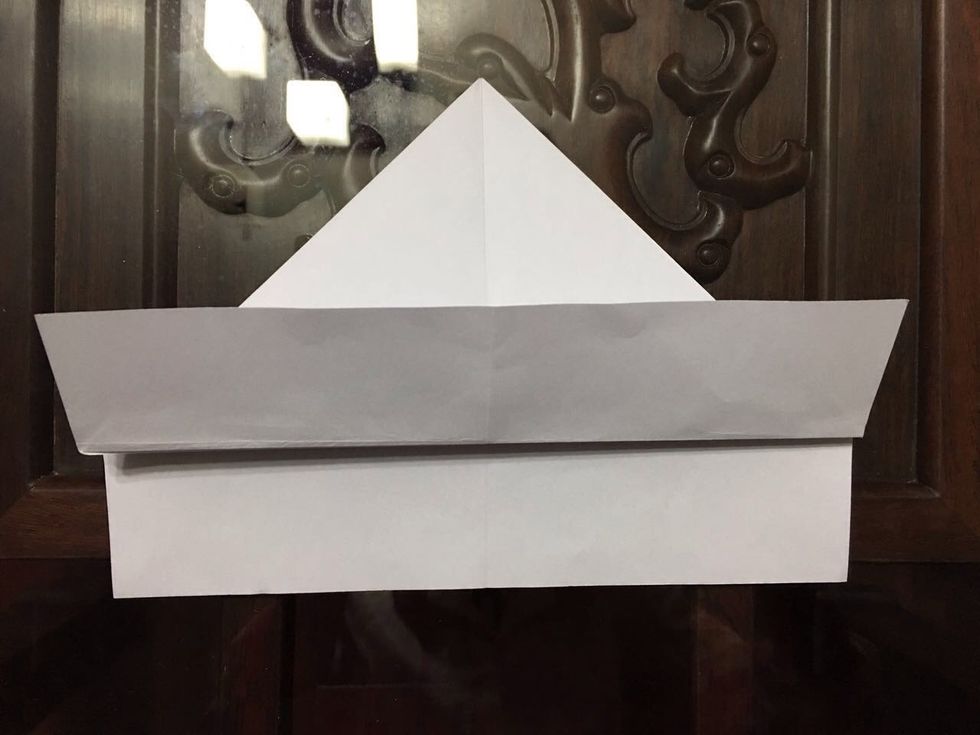 Fold the bottom upward.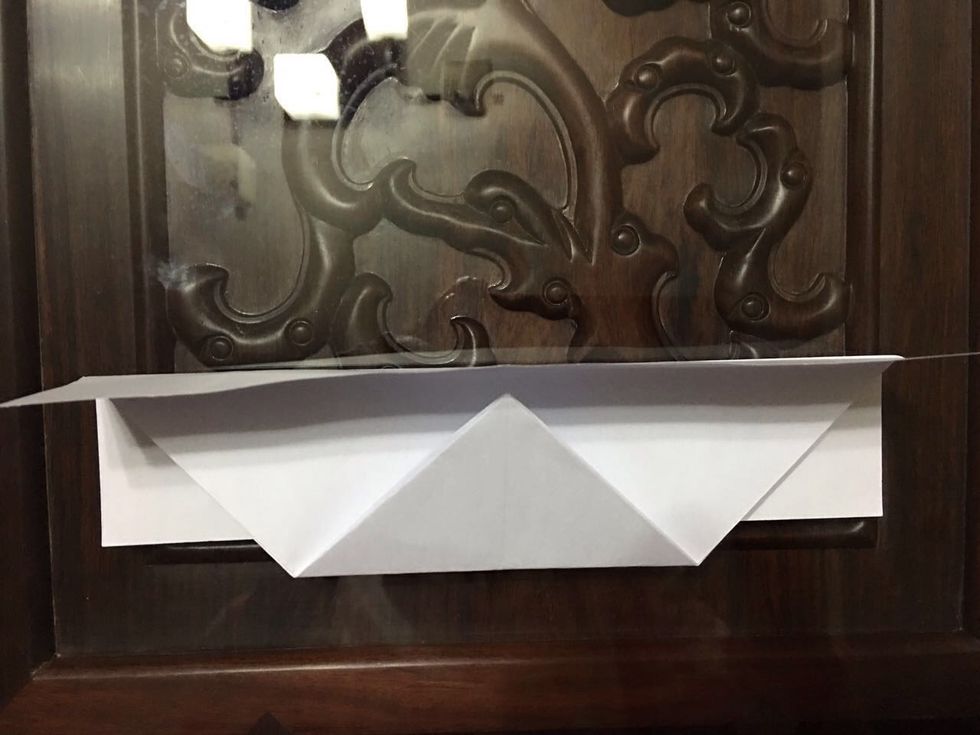 Fold the top angle down.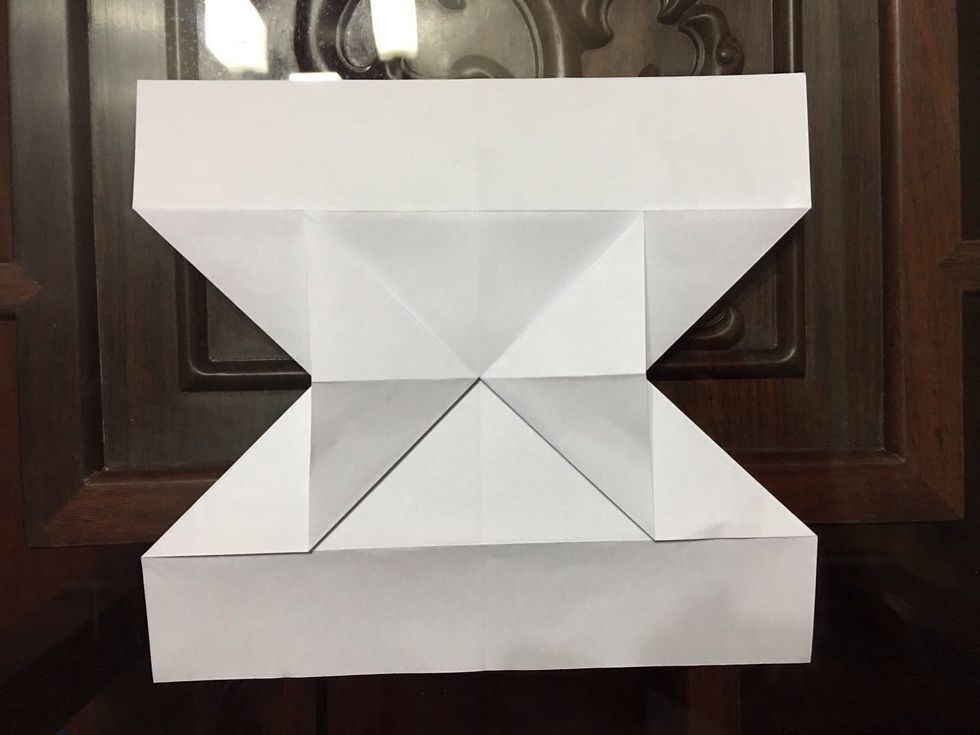 Open the paper and use your fingers to flatten the middle line.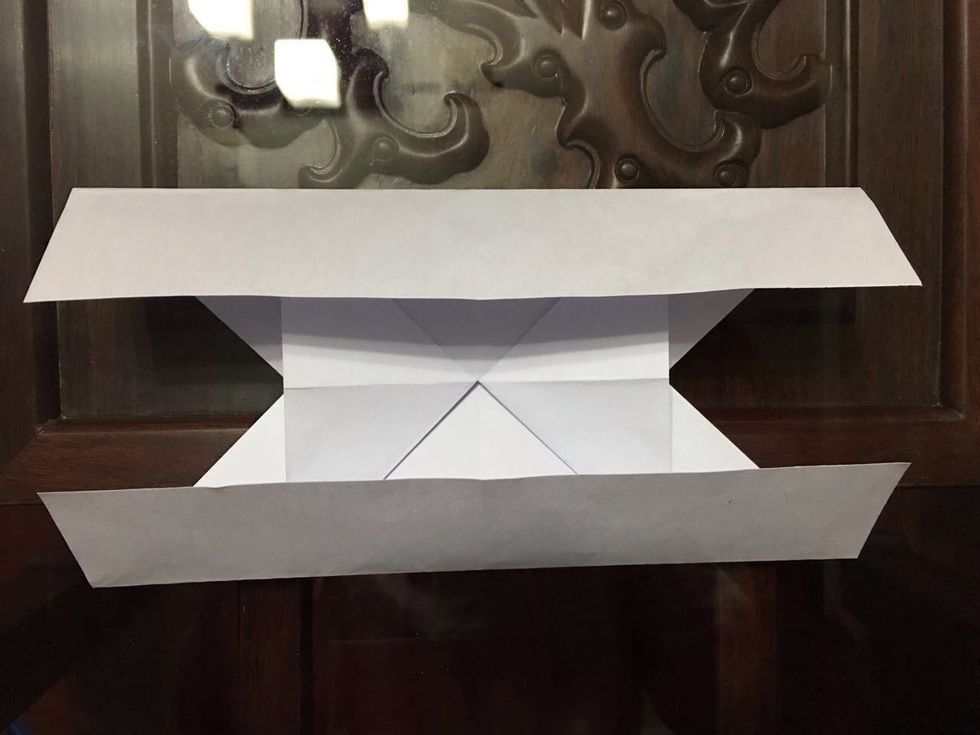 Fold the two bottoms in along the line.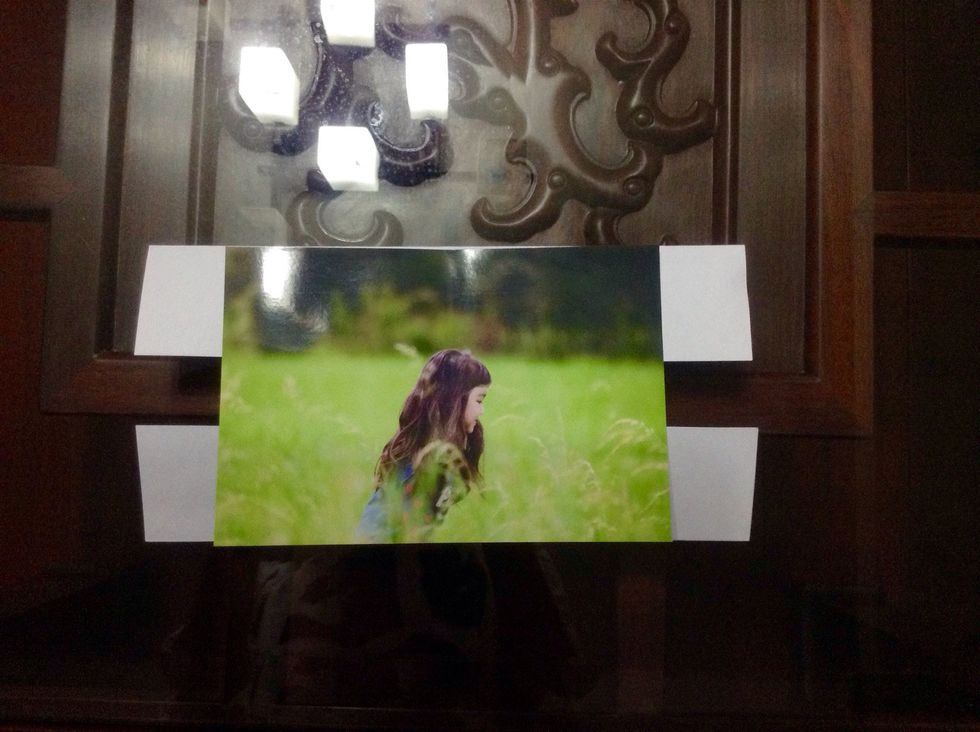 Put the photo in the middle.
Fold the 4 edges in.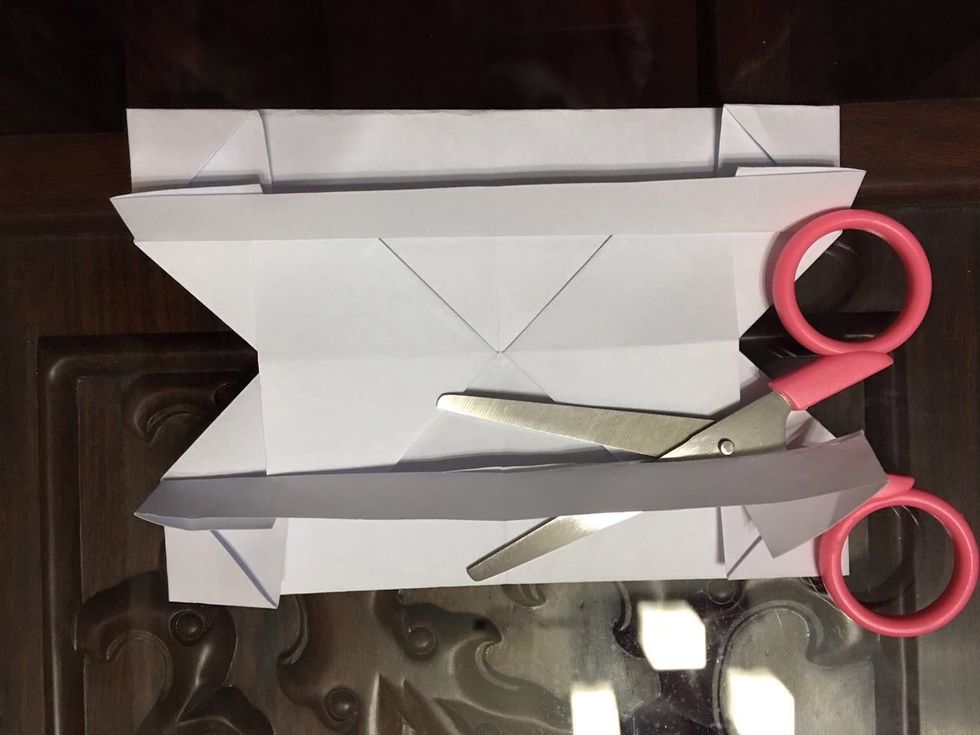 Cut off the unnecessary paper.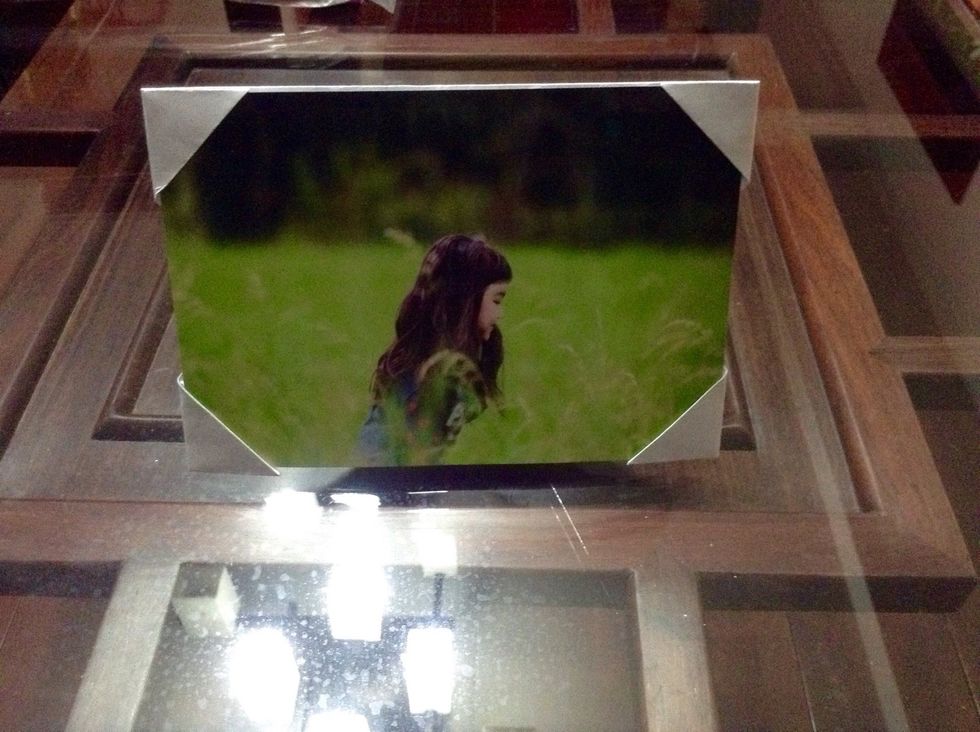 Put the photo back into the frame.
Adjust the back triangle to make the frame stand.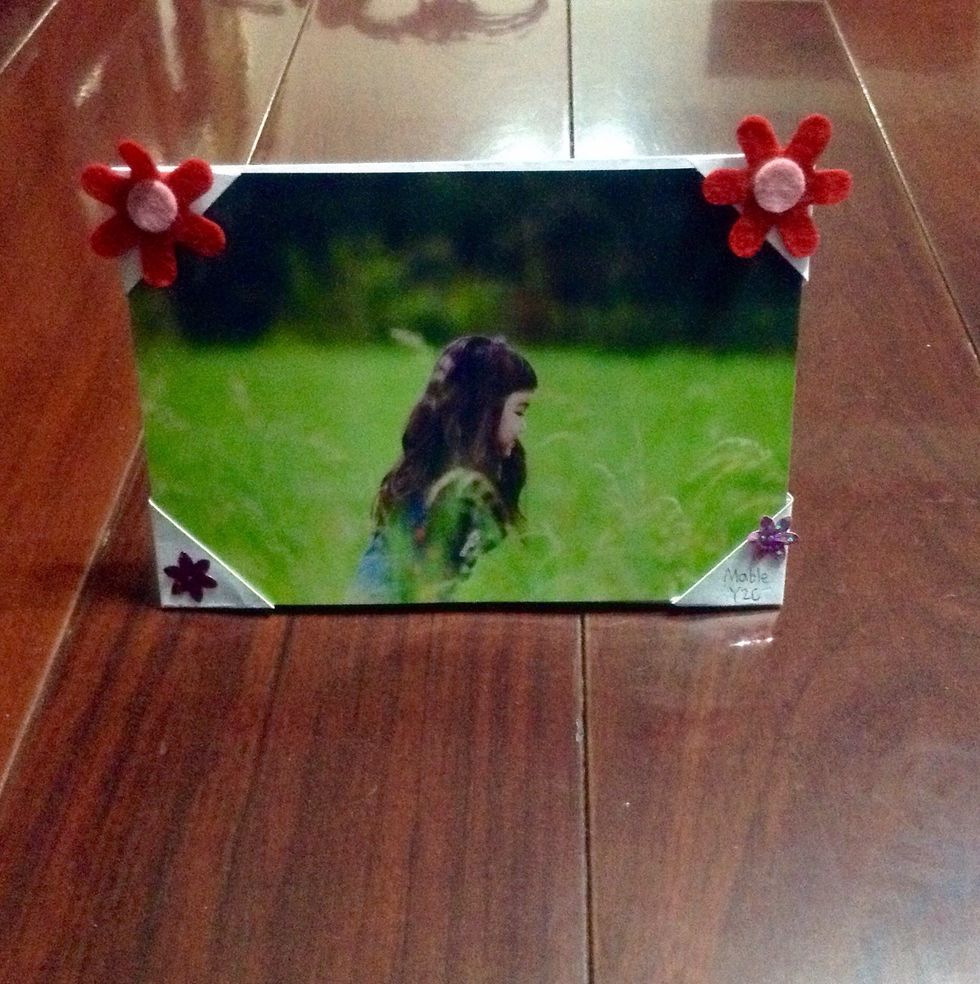 Put some small decorations on the frame to make it nice. Done ! ^_^
1.0 A4 Paper
1.0 Scissor
1.0 Photo
4.0 Some Small Decorations