How to make a paper loom and weave paper strips
Make a Paper Loom and Weave Paper Strips
23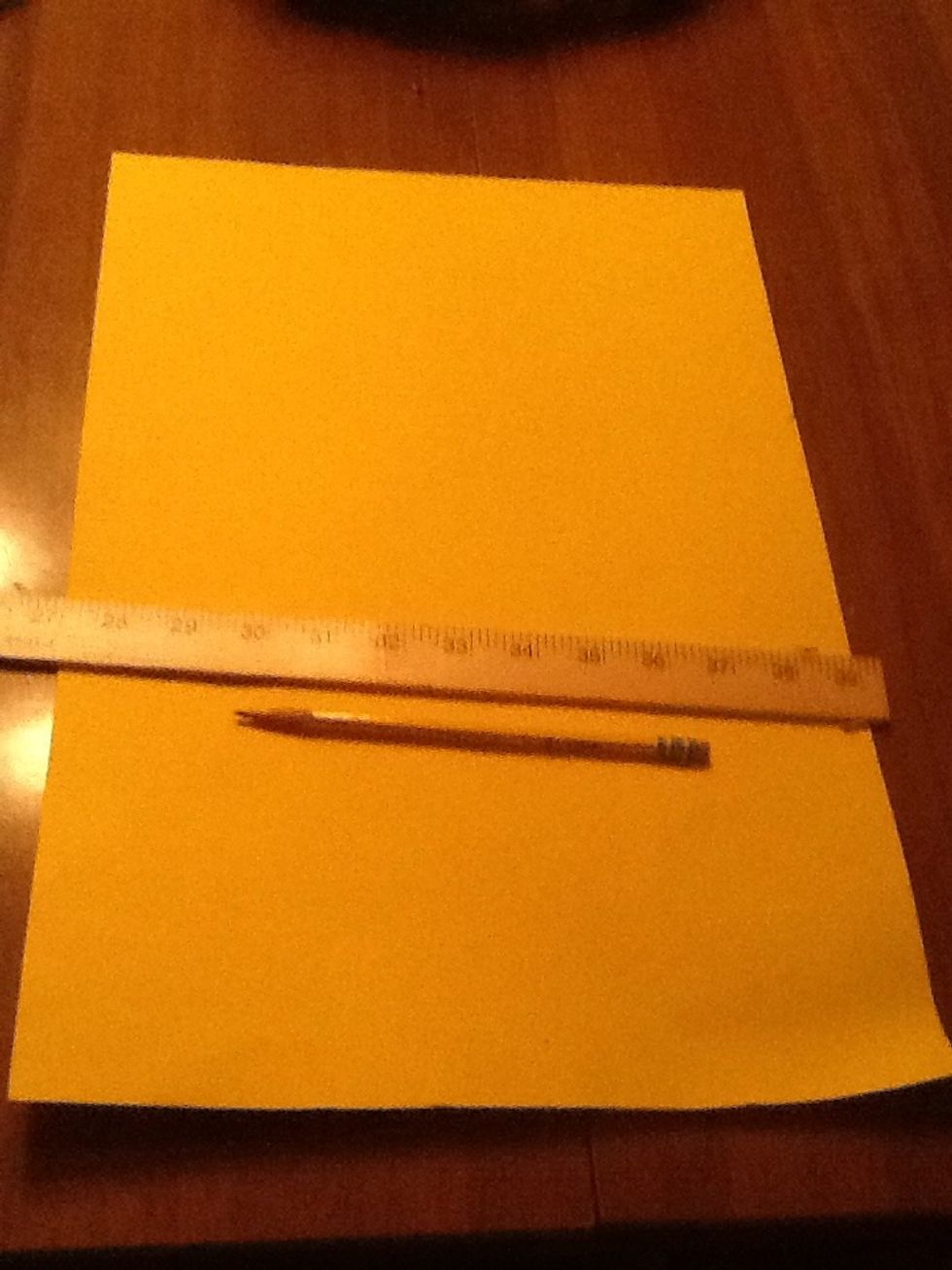 First gather pencil, ruler and paper for loom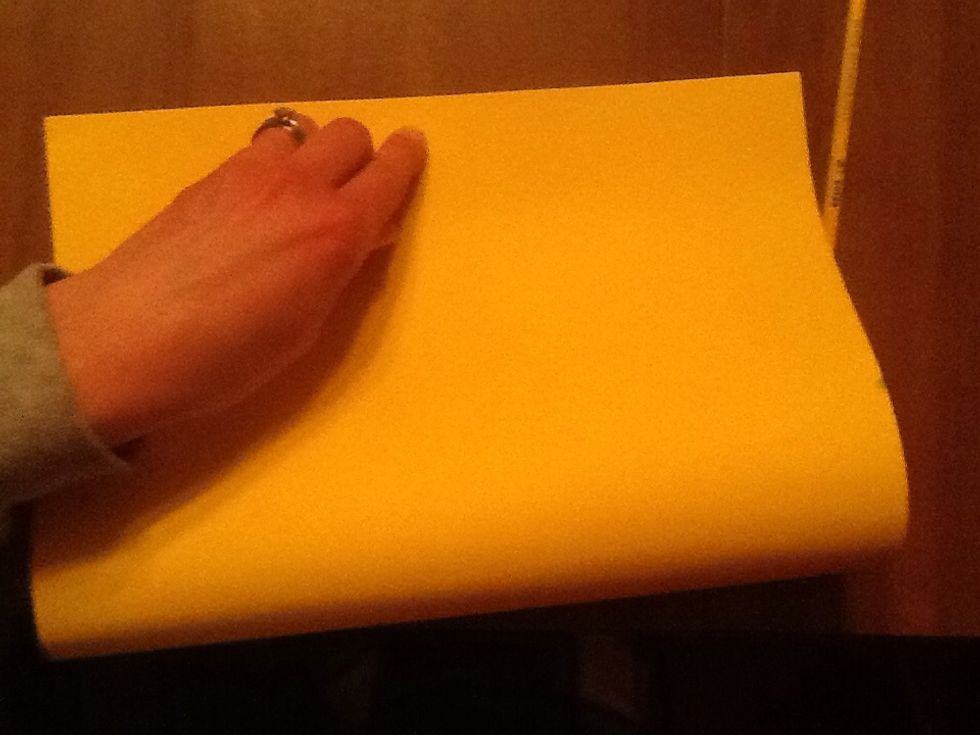 Bring end up and match corners. Hold at top then drag other dominate hand down to fold.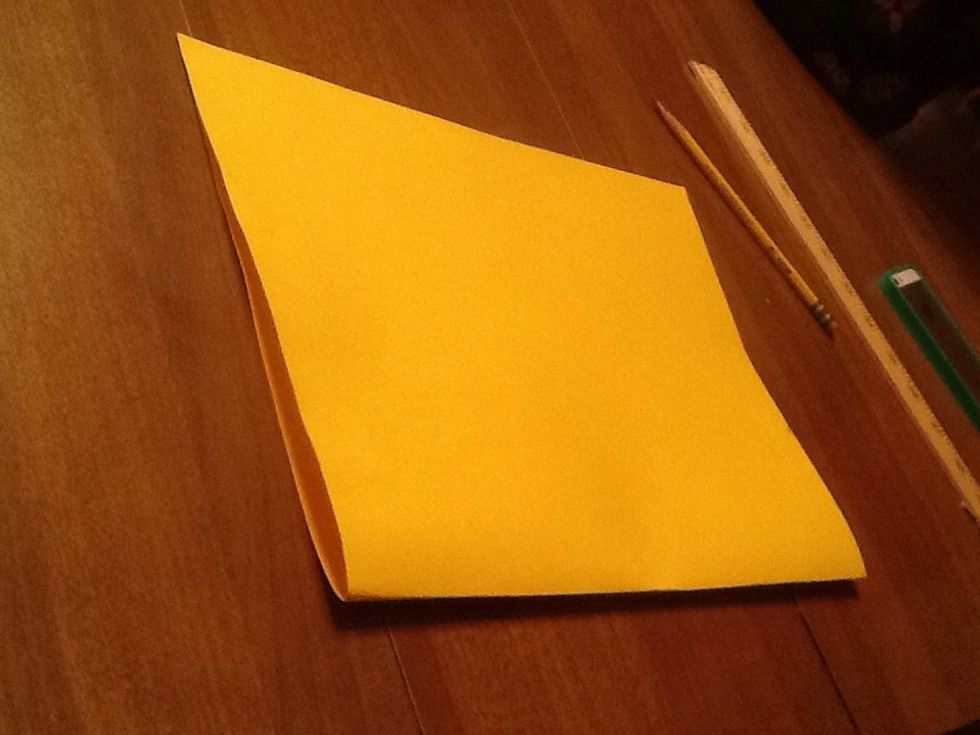 Keep fold at belly.. Check are you like hungry hippos at the table. :)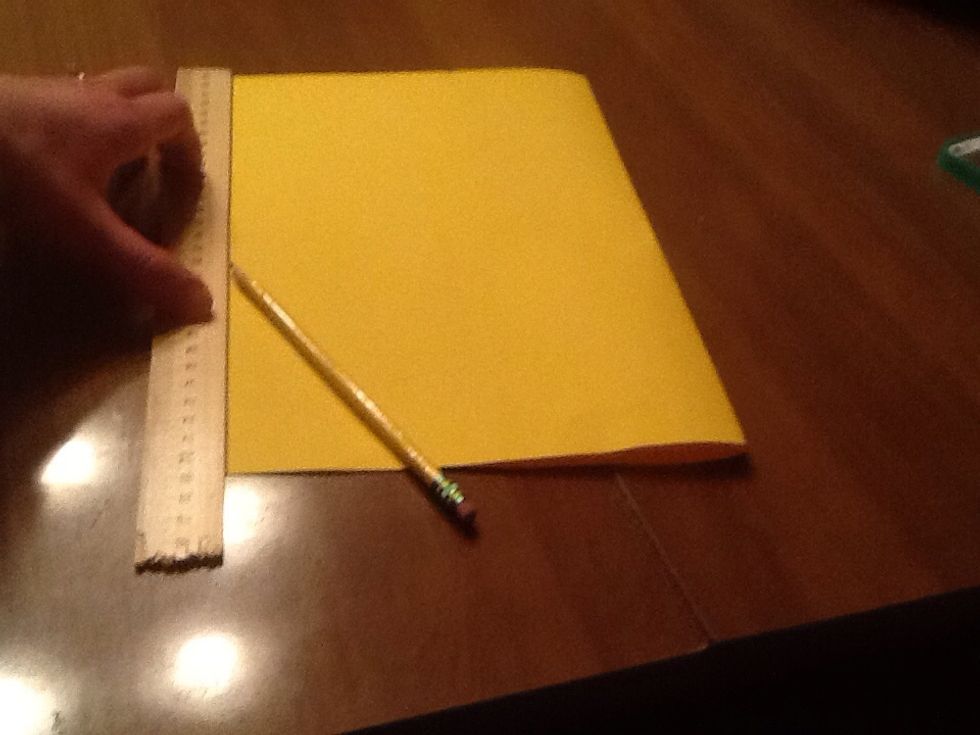 Start with drawing "lips" of hippo. Matching ruler with edge of paper and pulling pencil toward you drawing line against the rulers edge.
Write "Do NOT Cut Zone" name, class-code circled and table code in box in the frame of loom. (Your Hippos lips)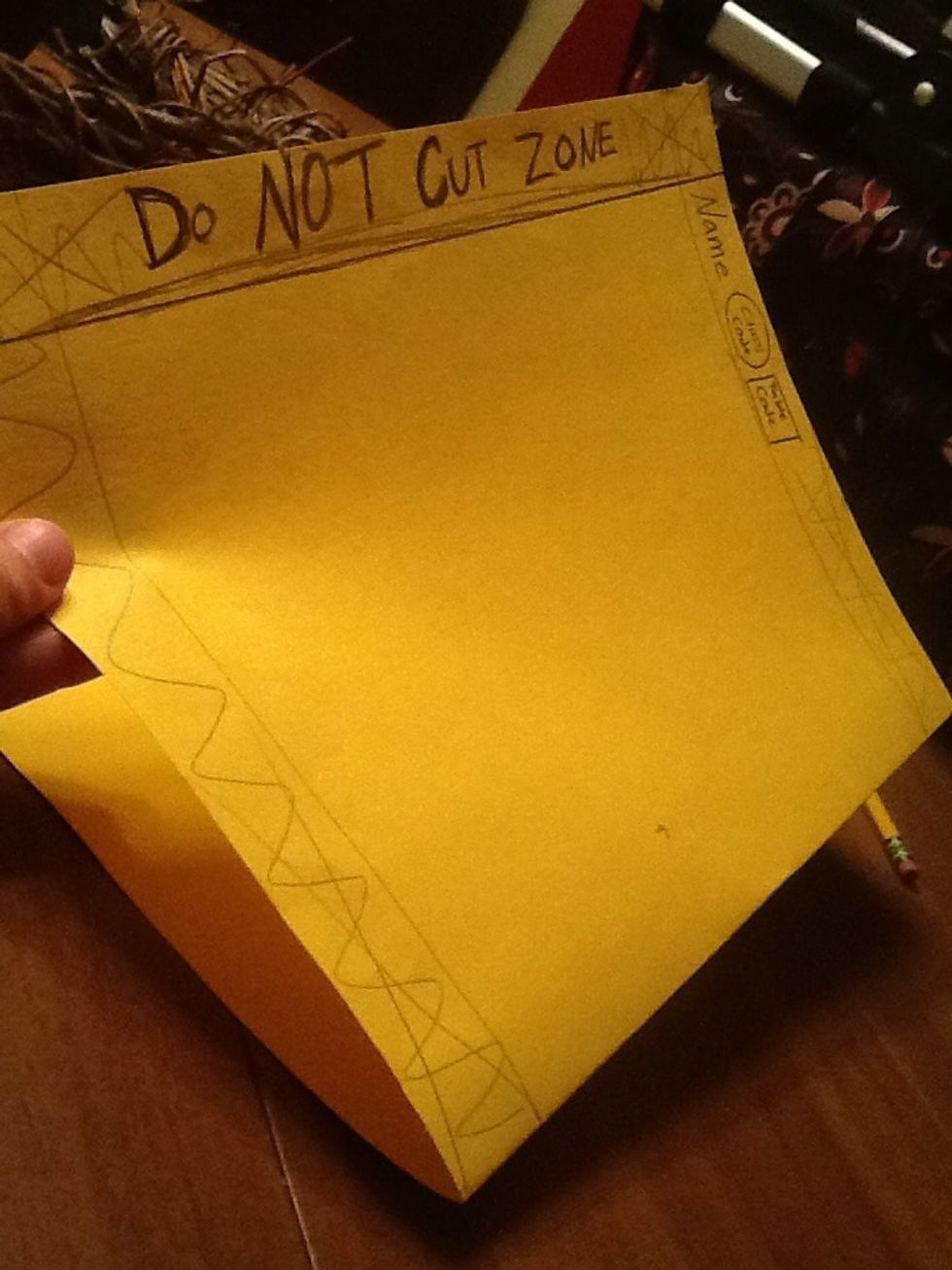 Check! Quack like a duck? Hungry hippo? Good!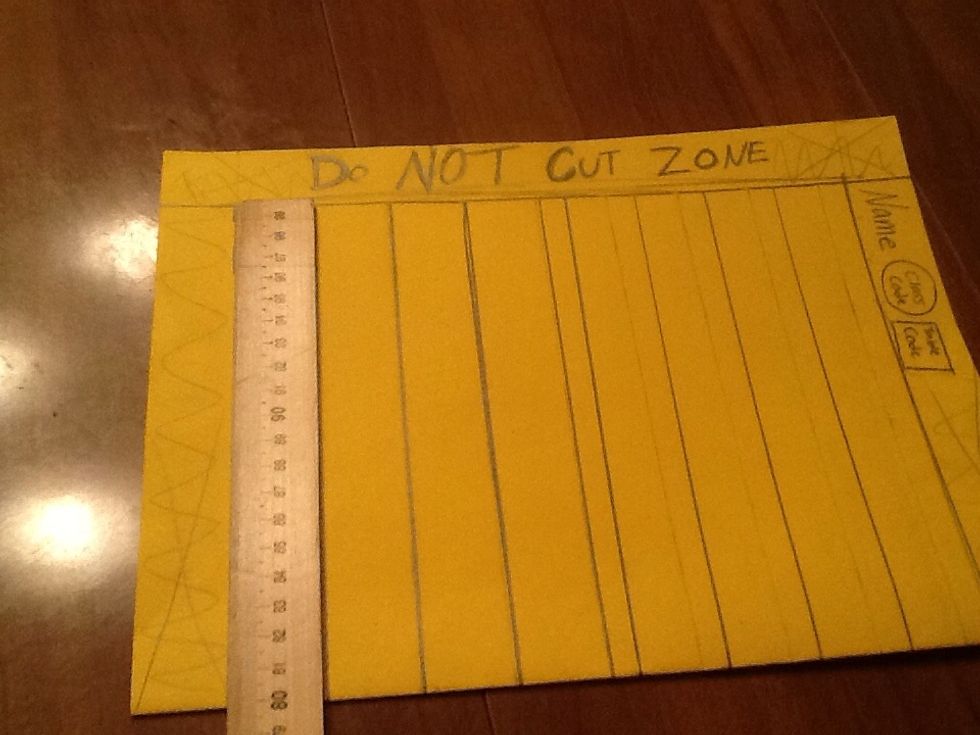 Start on right, trace ruler thickness across.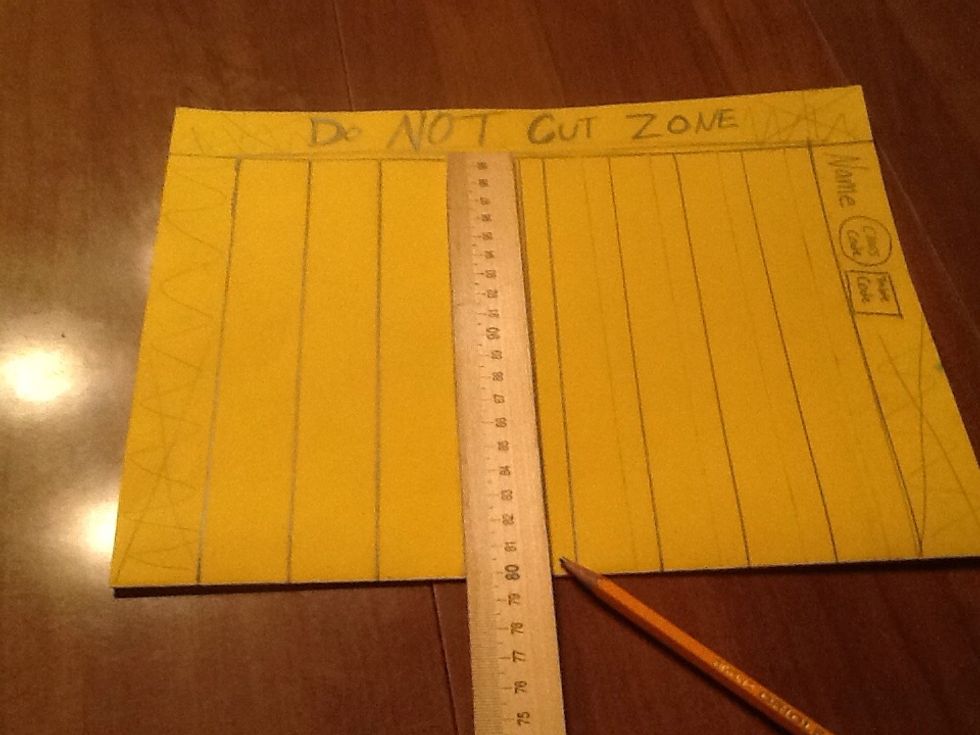 You can first check to see if it is going to be even thickness across... May mark even intervals or have them be different thicknesses. Either will work.
I erased and did it over so that I would have a thin strip in middle.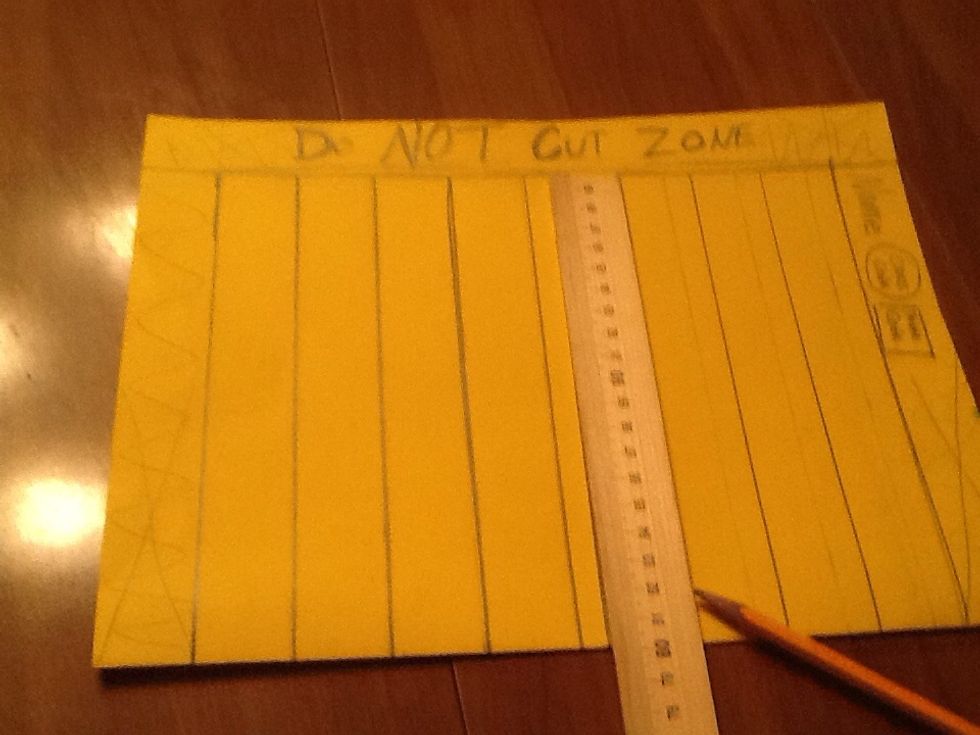 Cut on strips up to "Do NOT Cut Line". Stop right as you touch that line.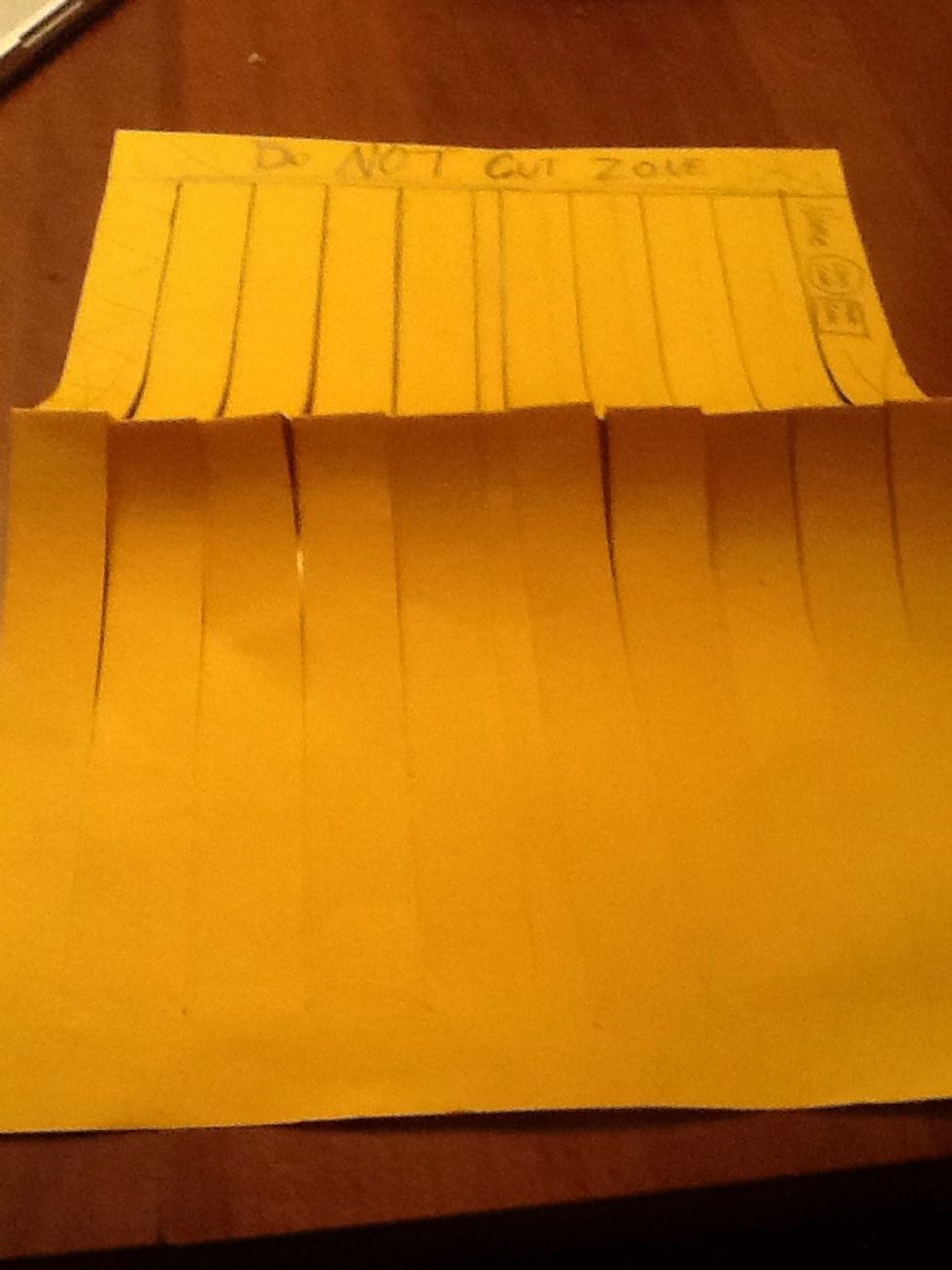 Open it up and it should look like this!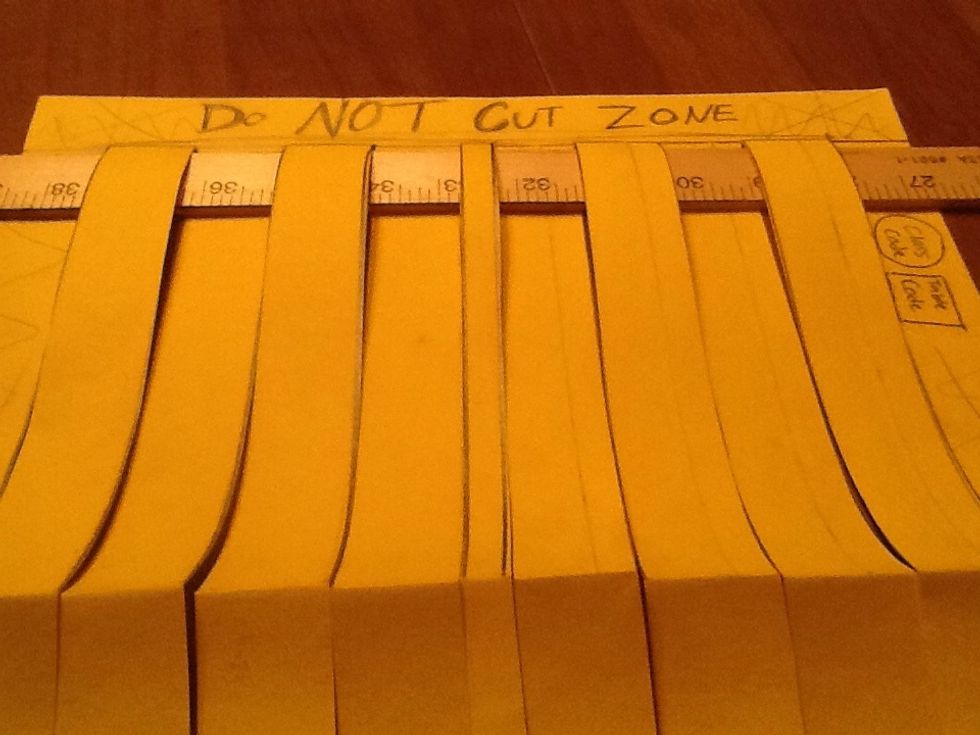 Now you are ready to weave your paper strips. Start with ruler going over, under,over, under, over under... Until you get to the other side.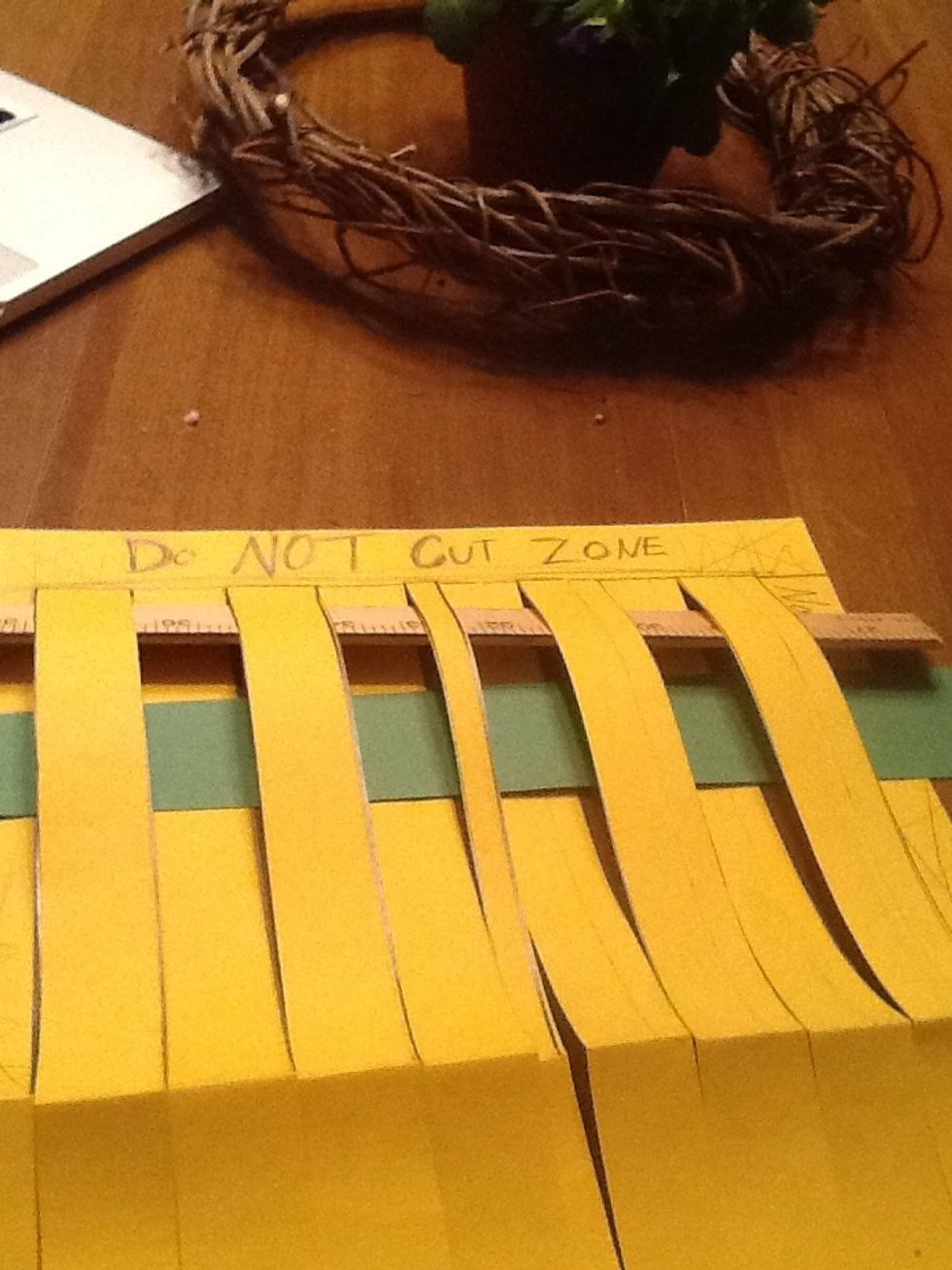 The ruler can help guide the strip through like a shuttle cock would on a real loom.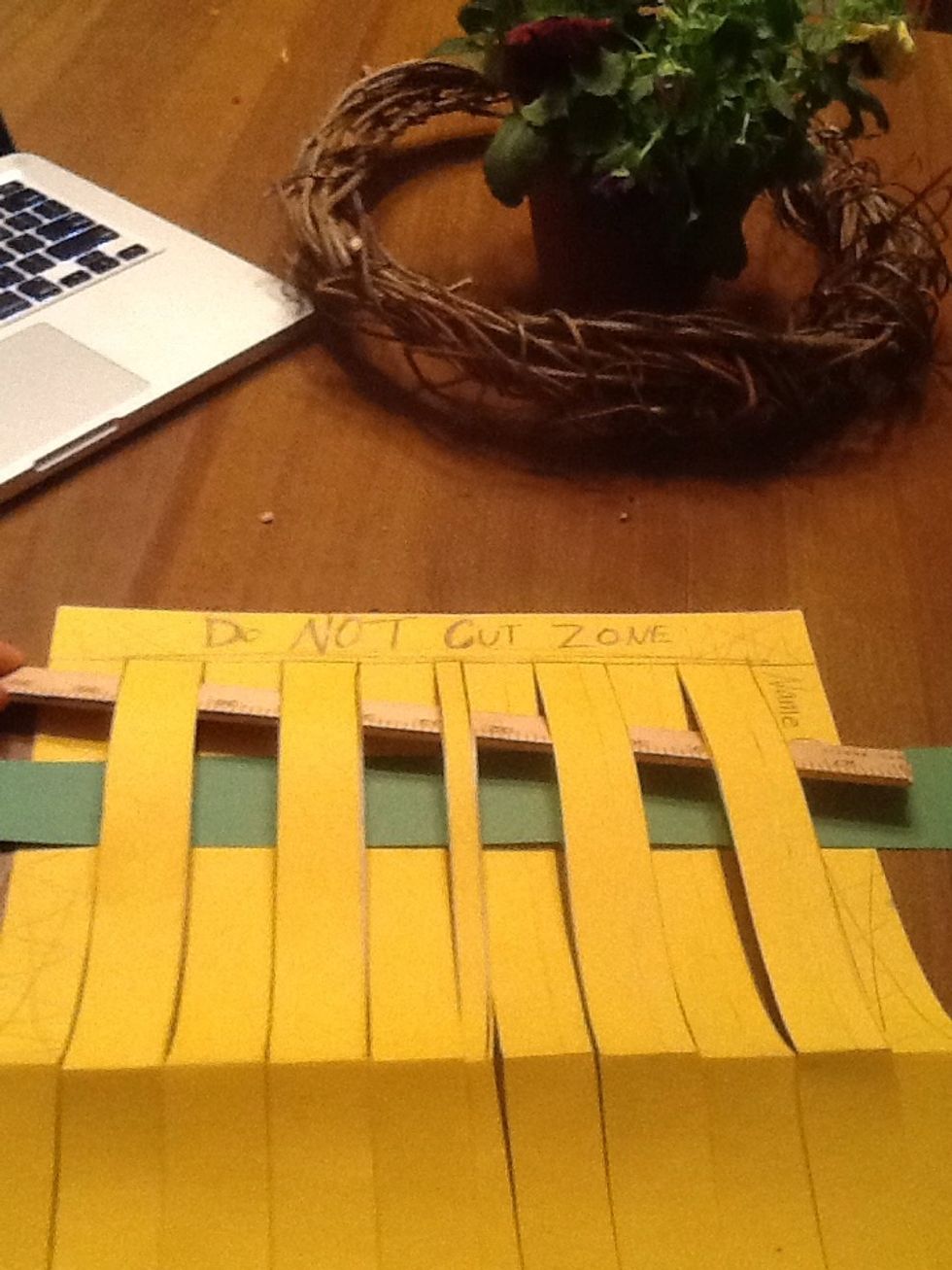 Slide out ruler.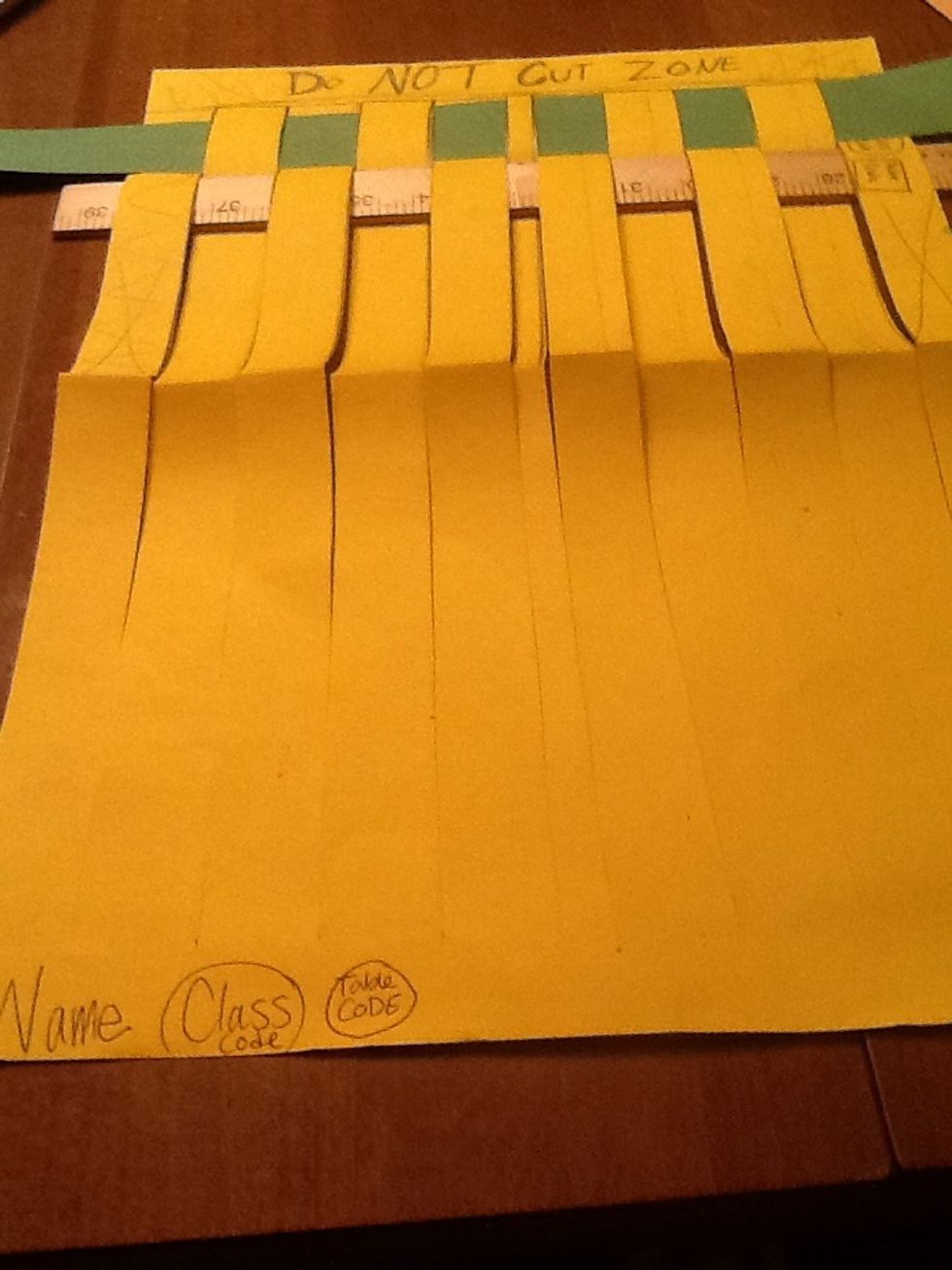 Now weave the ruler through again. THIS time starting UNDER, then over, under, over, under, over... Until you get to the other side
Keep going on working in this pattern of every other strip being over or under.
Check your work! Does each green(your first color strip) start under and end the same way all the way down? How about your second color strip..is it opposite of the strip before and after? If not fix!
After checking your weaving pattern you are ready to glue. Just a dab of glue will do!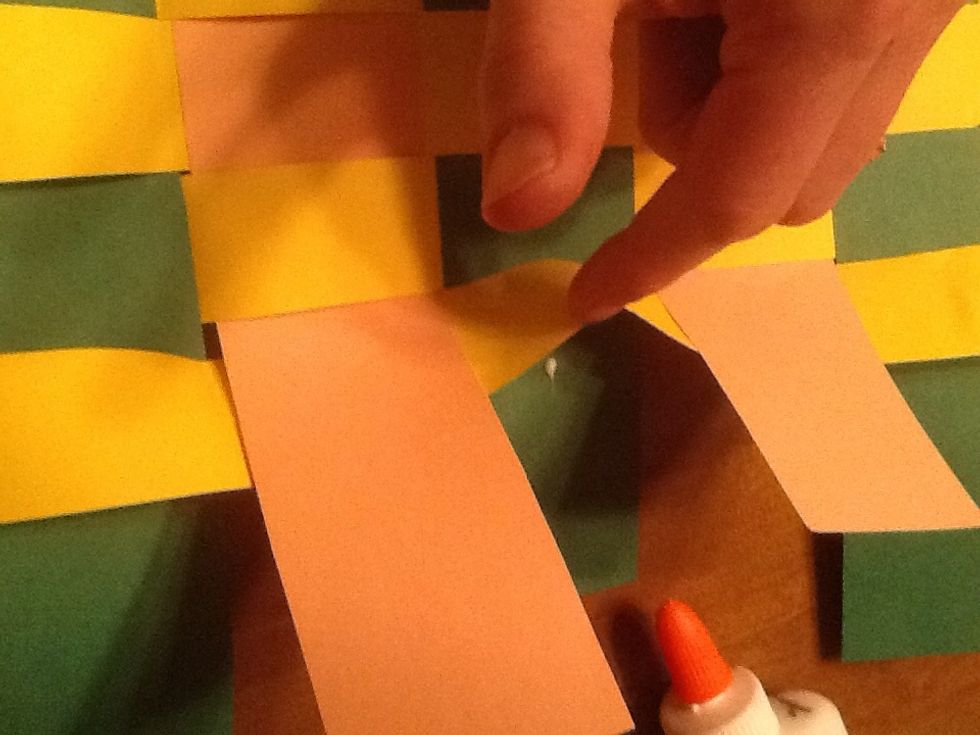 Glue detail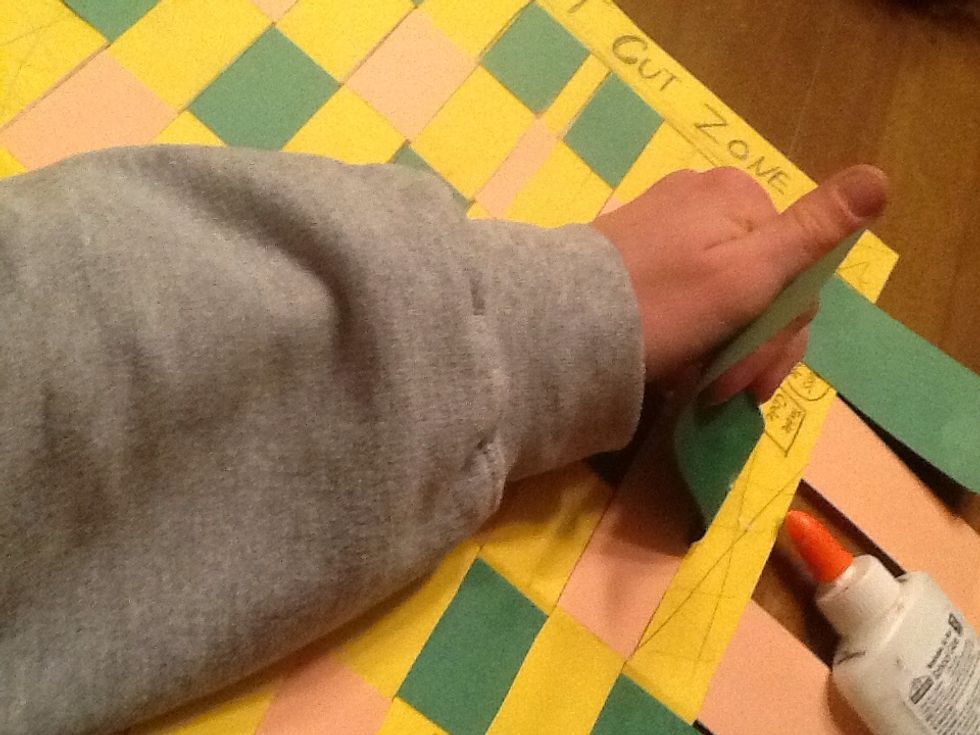 Flip over to make it easier to glue strips ending on other side.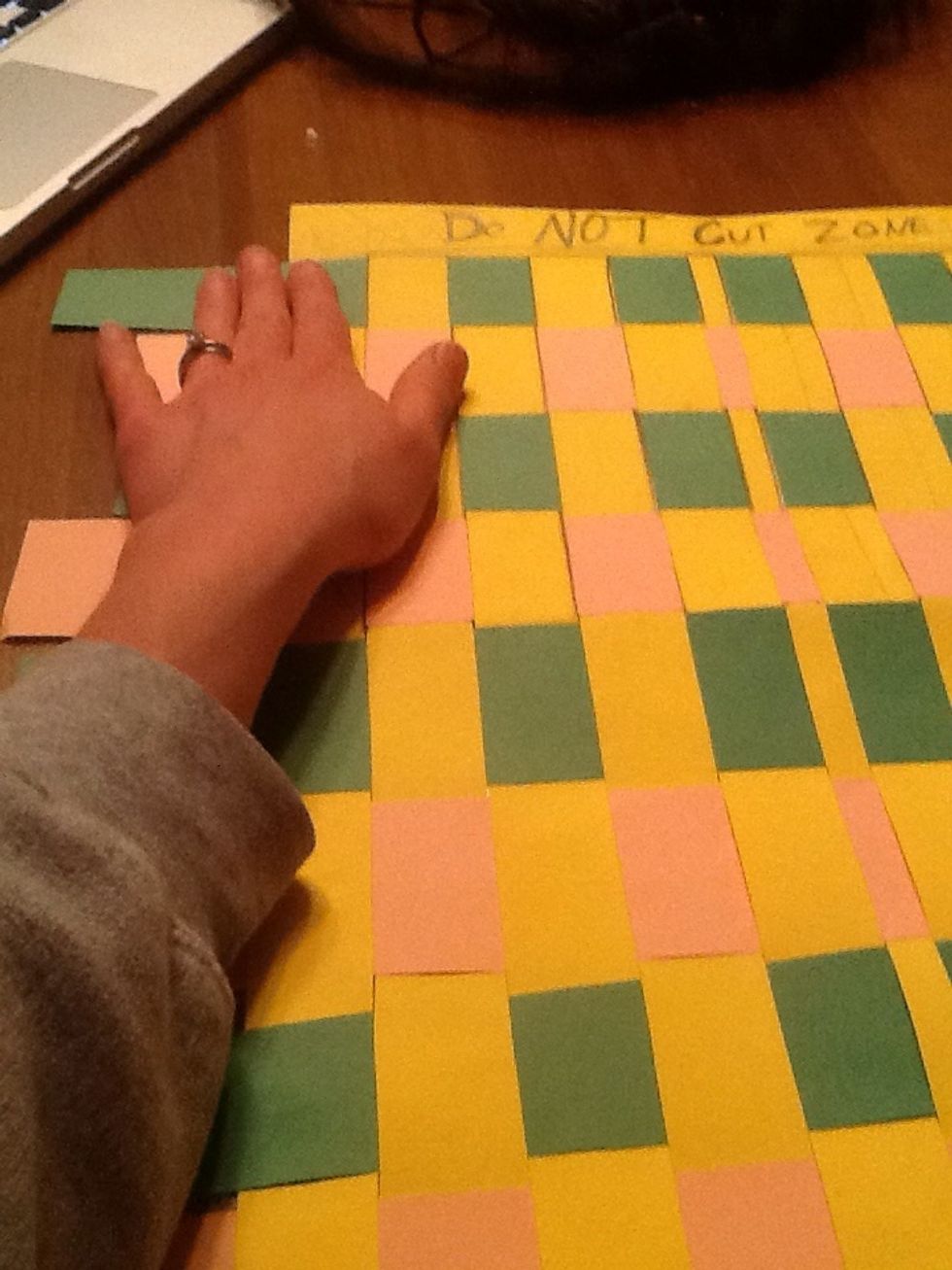 Hold down for 15 seconds with arms and hands.
Trim to your liking.
Good to embellish, use as a "quilt" for a self portrait or whatever your teacher has planned ...or maybe make another for whatever you please. Enjoy!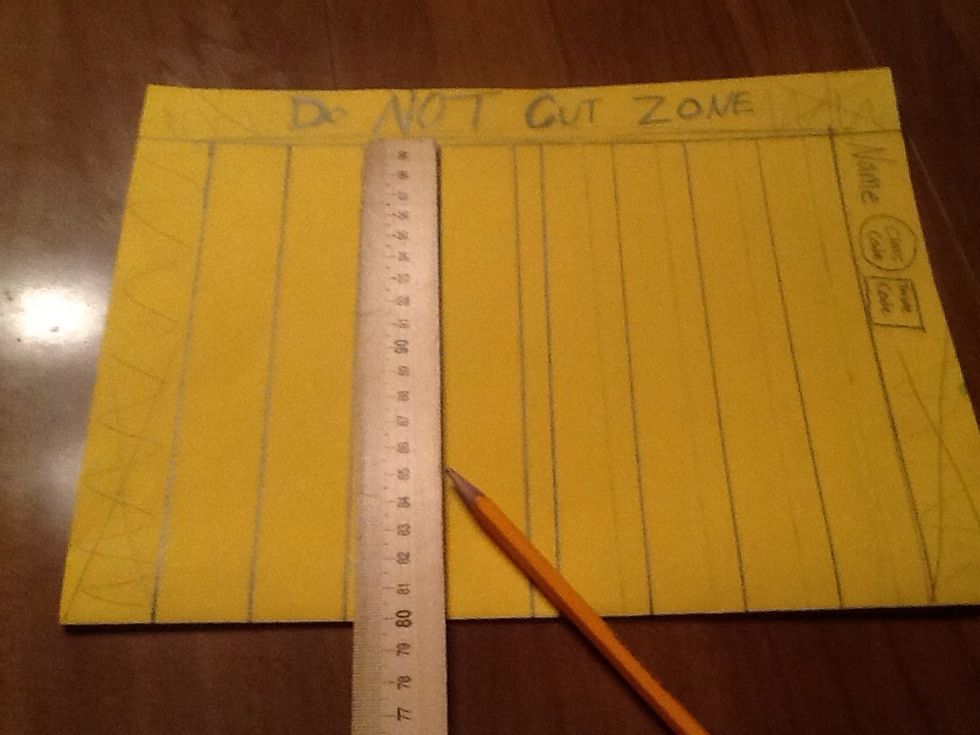 I don't know how to get rid of these last 3 photos that are not needed. .?? Sorry!
1.0 Pencil
1.0 Ruler
1.0 Scissors
1.0 Glue
1.0 Paper for loom frame/warp (mine was yellow)
2.0 Different colored papers cut into strips (weft)
-strips could be painted paper
-thicker strips are easier and faster