Lay your piece of square paper flat on a hard surface. If you do not have a piece of paper that is square already, use a ruler to adjust it.
Fold each corner of your paper into the center, evenly.
With the folded edges intact flip over the entire piece of paper, so that only a new smaller square is now showing.
Now repeat the same process as in step 2- fold each corner into the center evenly.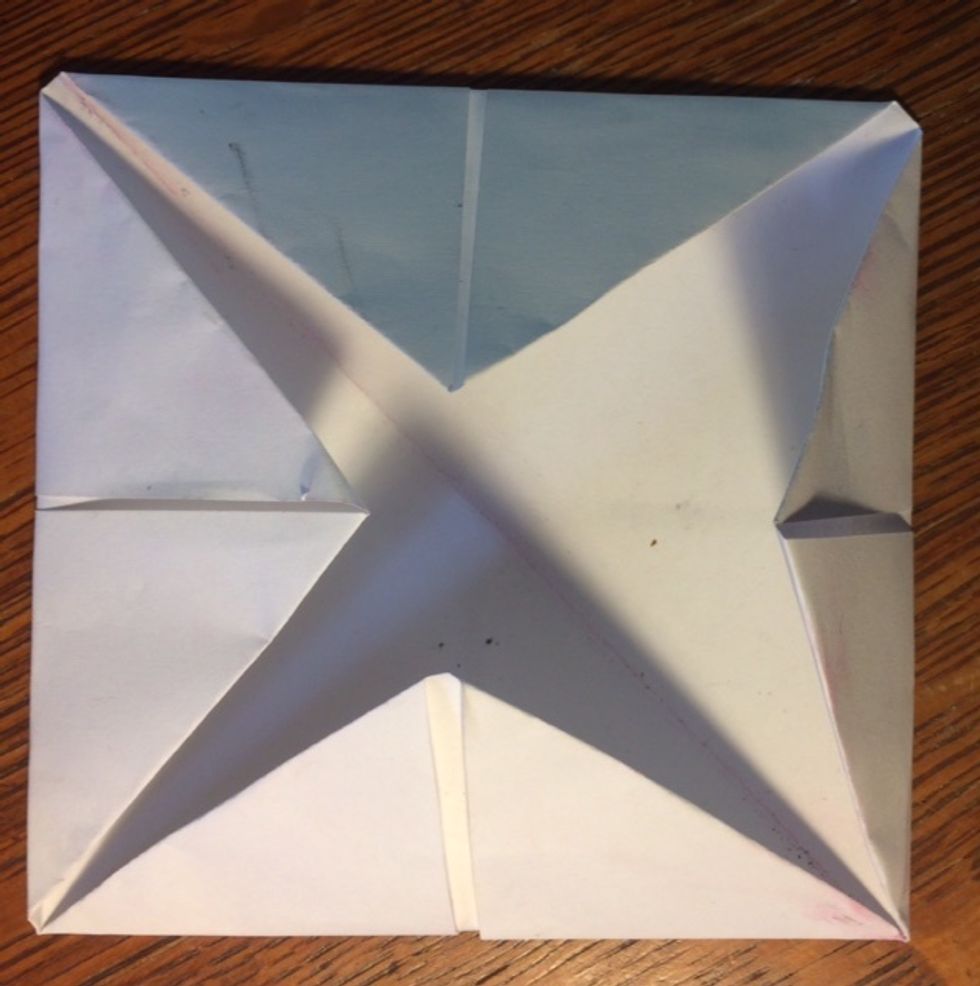 Now fold the paper in half.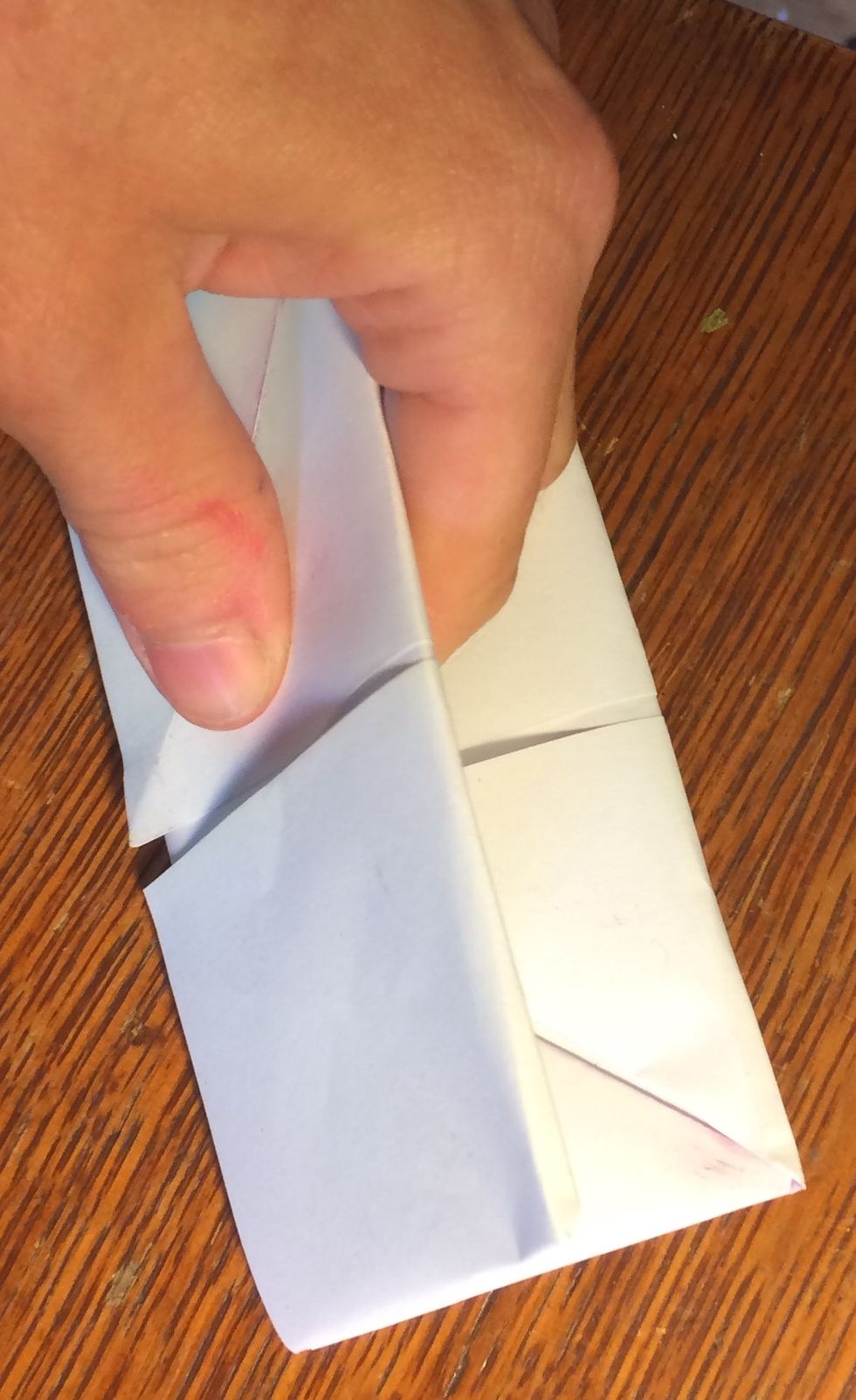 Fold it in half again, so you only have one small square showing.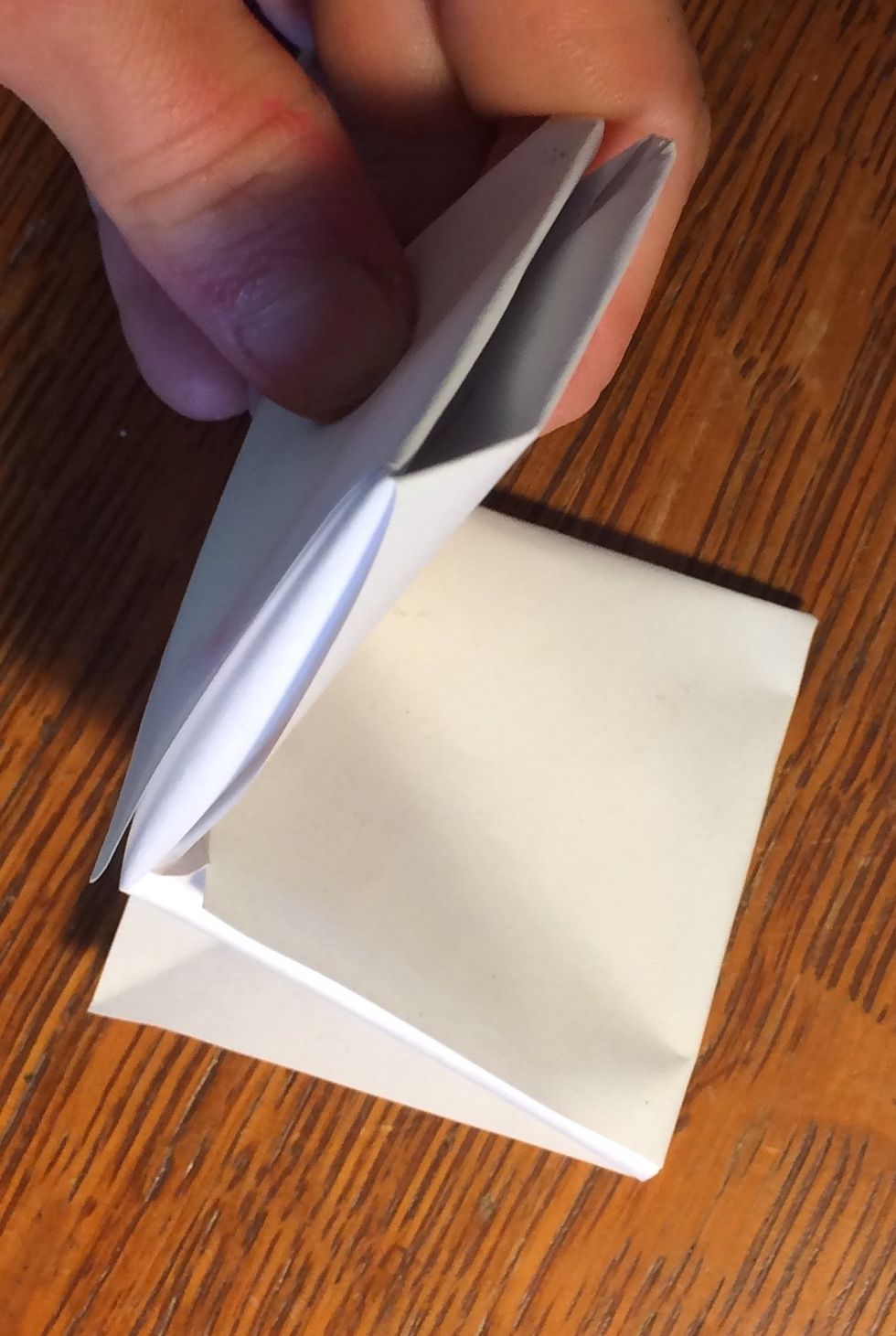 Now slide a finger under each of the 4 flaps, and gently fold inward toward the middle.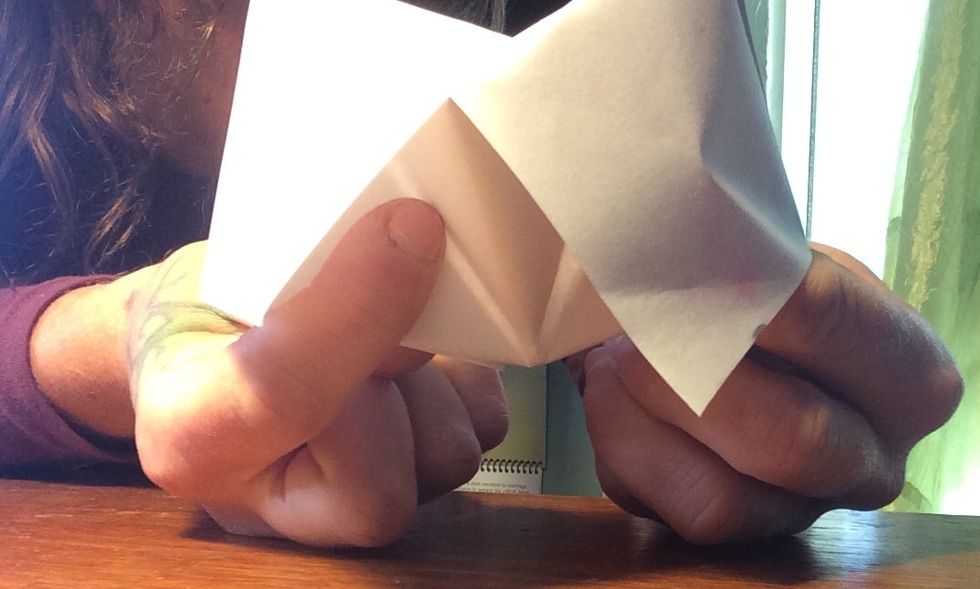 It will look something like this.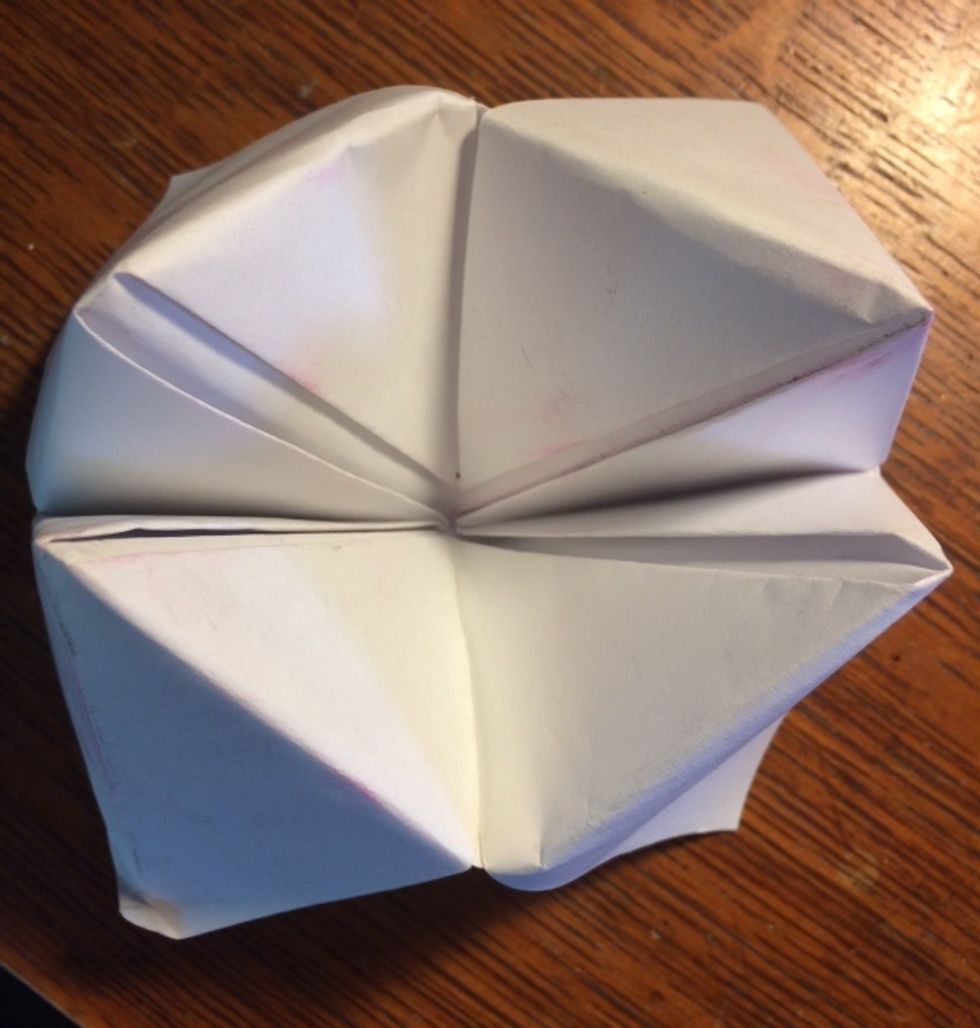 Now choose a color to write on each of the 4 outside flaps of your fortune teller. It may be better to fold and flatten it before writing words on it.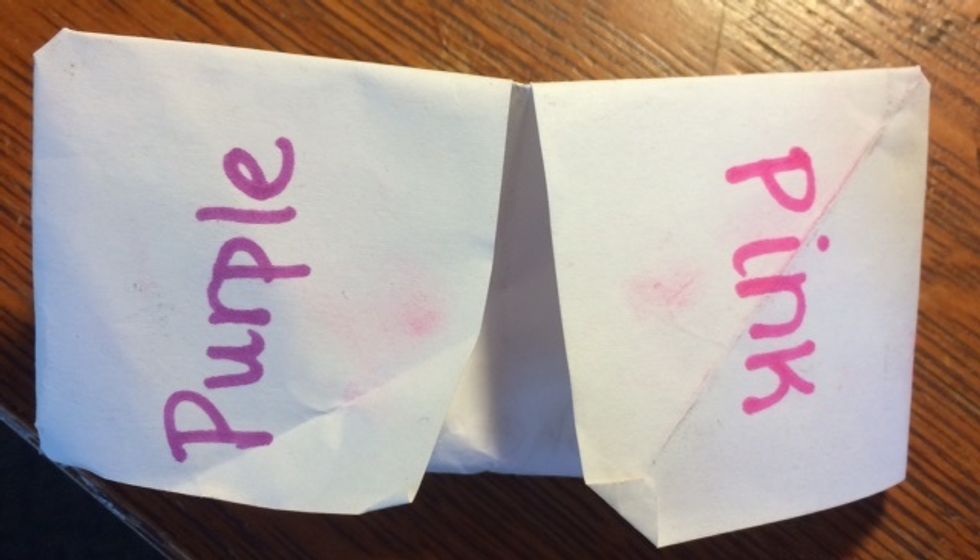 Now you can open each flap to number each triangle section for each fold. If you have already decided on a theme for your fortune teller, you might add that now as well!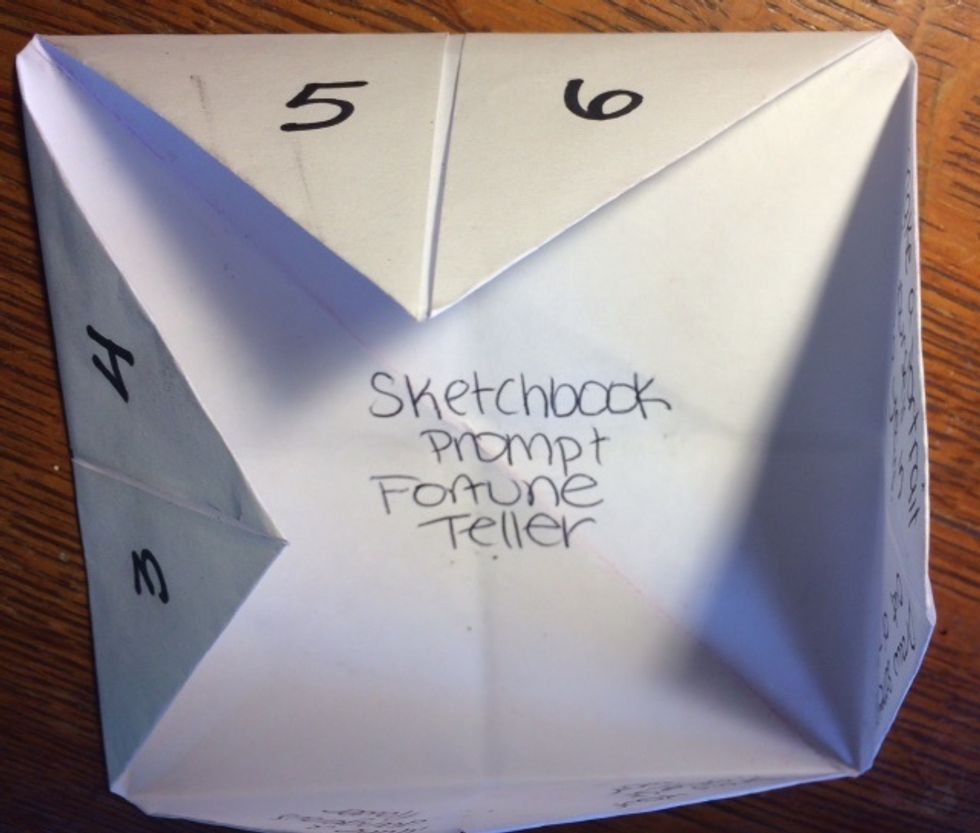 Now you can open up each flap, to write your messages. It's best to have a theme chosen already, to make each fortune more meaningful. The one I made has ideas for sketchbook prompts!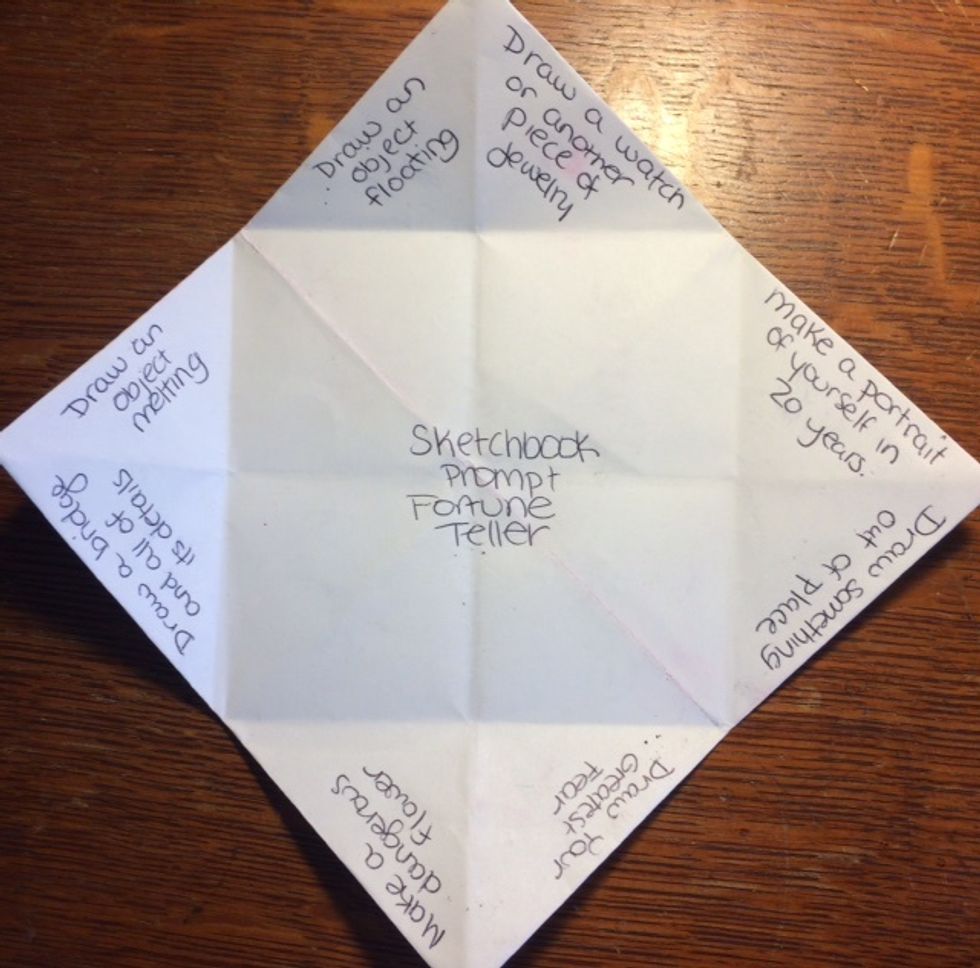 Now that everything has been labeled you can fold your fortune teller back up into this shape. These fortune tellers can be made for all kinds of things.. so have lots of fun with it!
1.0 Piece of square paper
1.0 Ruler
1.0 Pair of Scissors
1.0 Pencil
1.0 Markers