Make a Paper Flower Mixed Media Background
3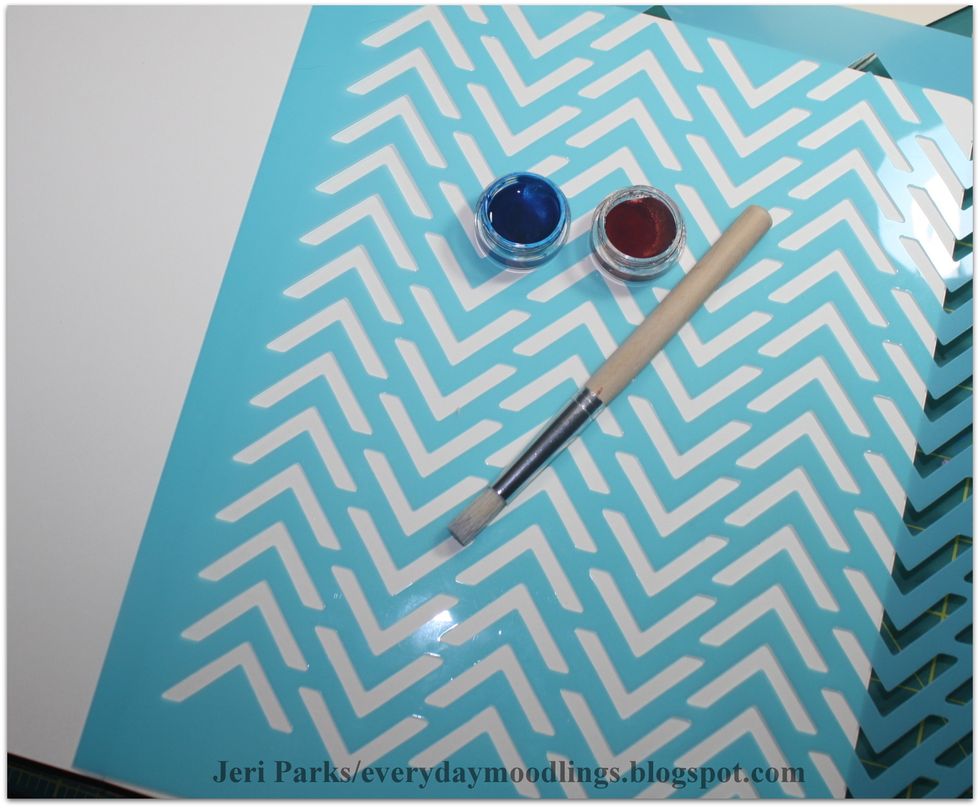 Using the color medium of your choice, create a stencil background on to watercolor paper. I used Twinkling H2Os. I keep all of my backgrounds in an art journal for future use.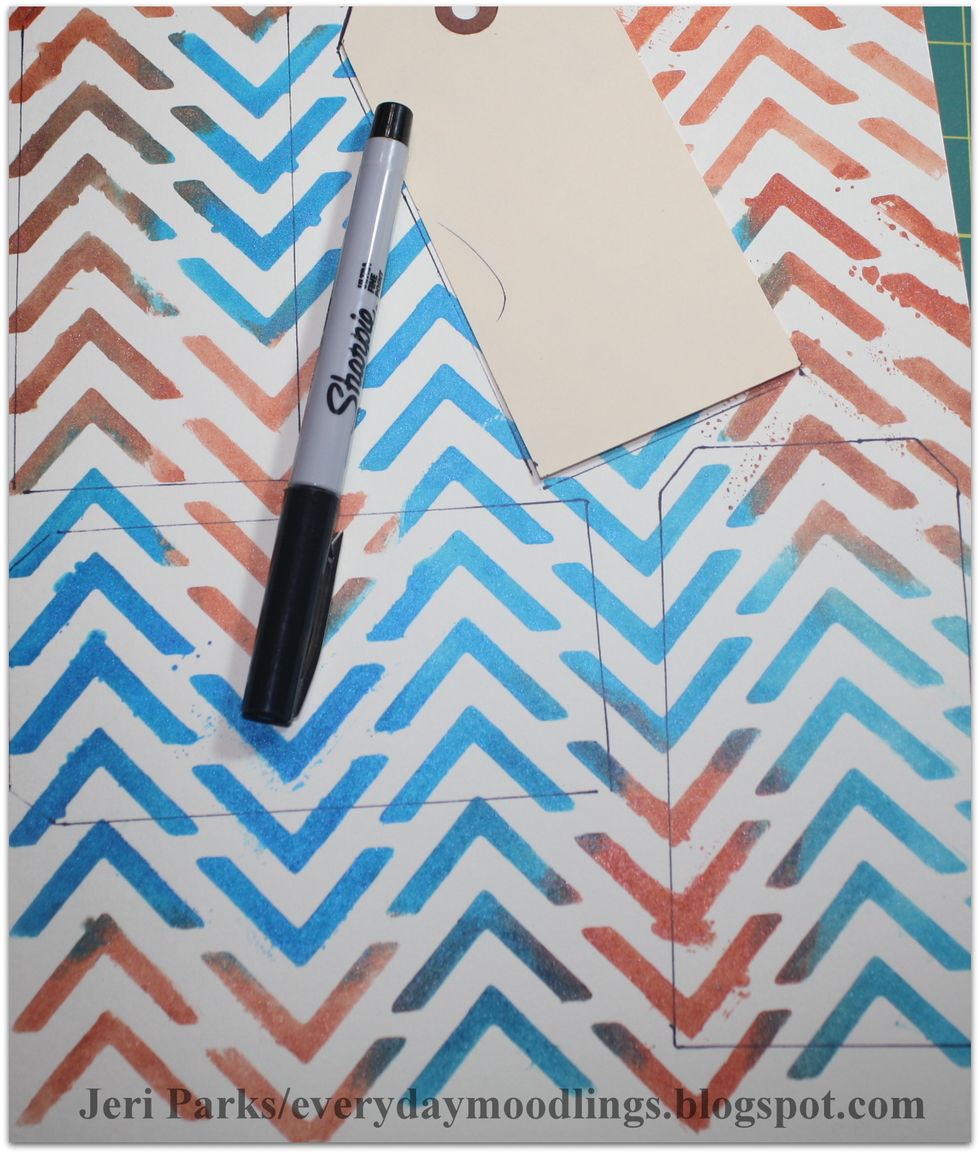 Using a shipping tag & Sharpie, draw tag outlines on the page. You can draw one tag or more. I usually only draw one at a time.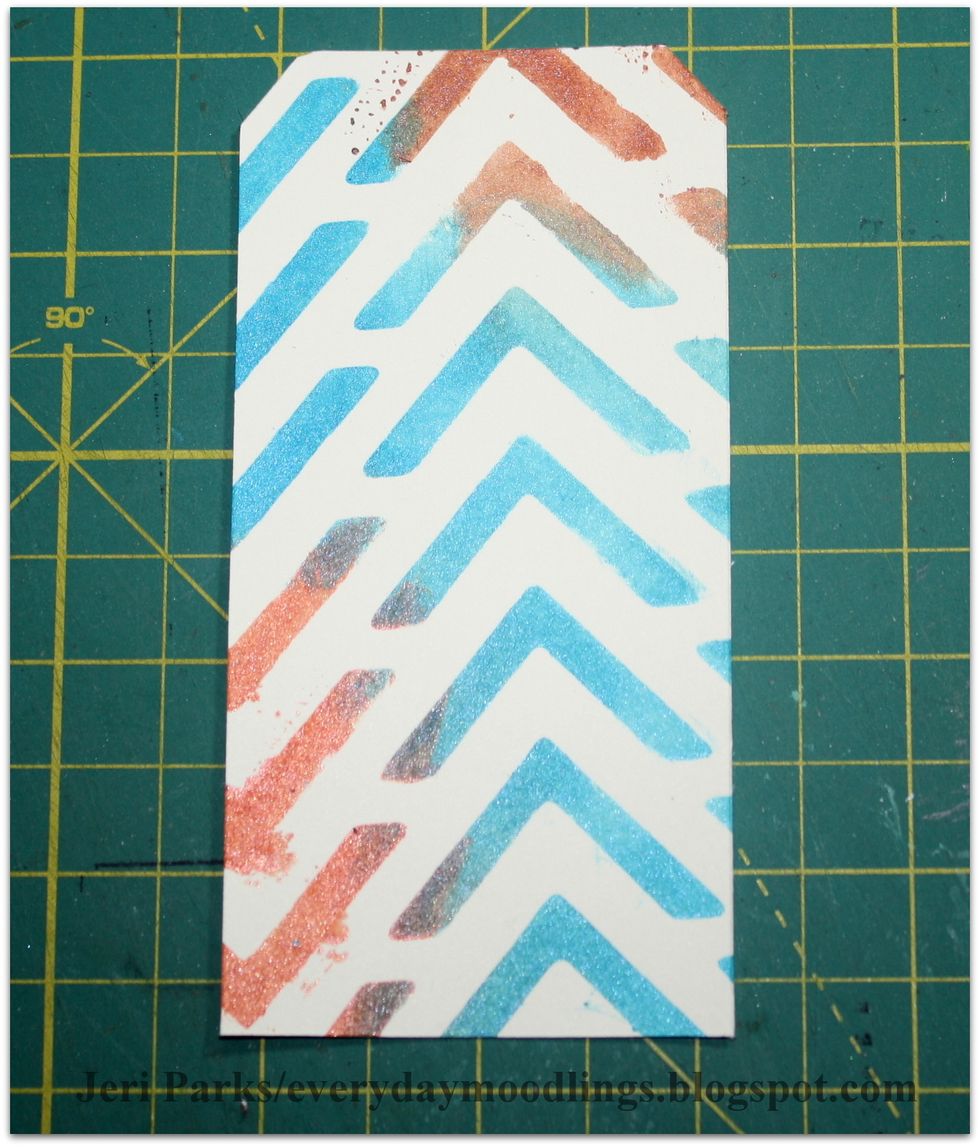 Cut out tag.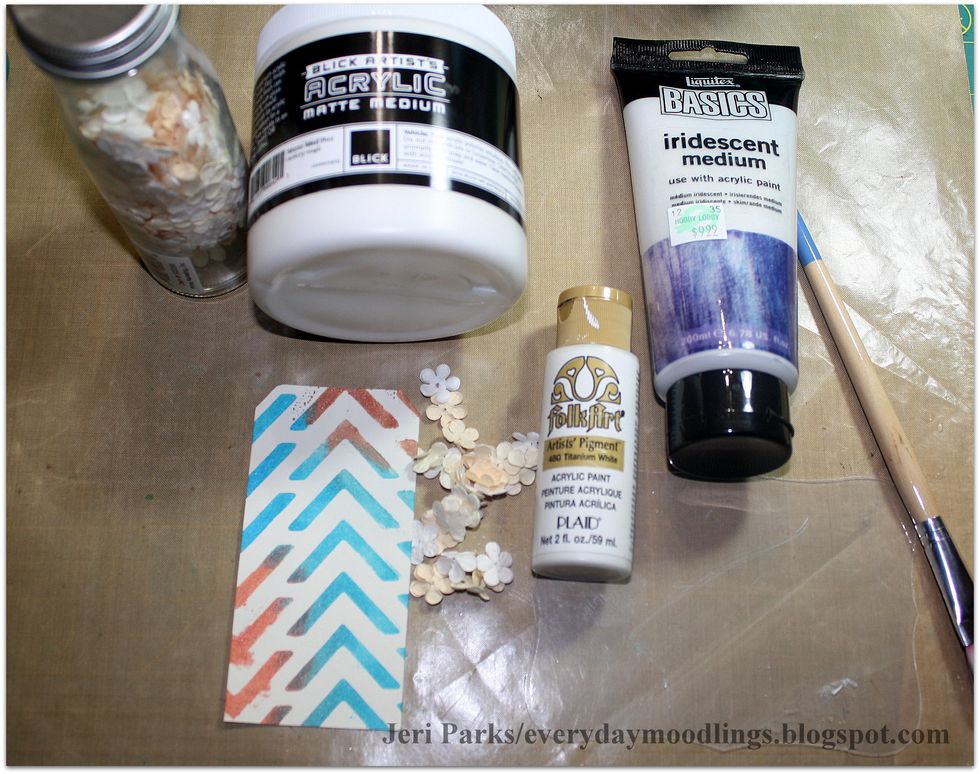 Gather the rest of your supplies. I will be using Prima flowers, matte medium, white paint and iridescent medium.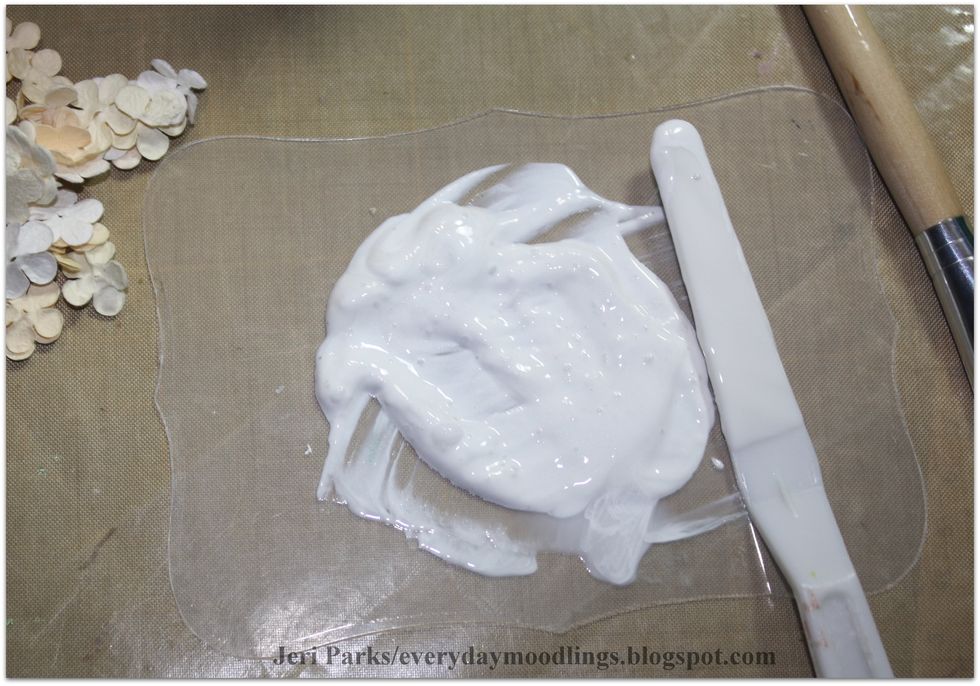 Mix together matte medium, iridescent medium and a small amount of white paint. The more iridescent medium you use the more it will shimmer.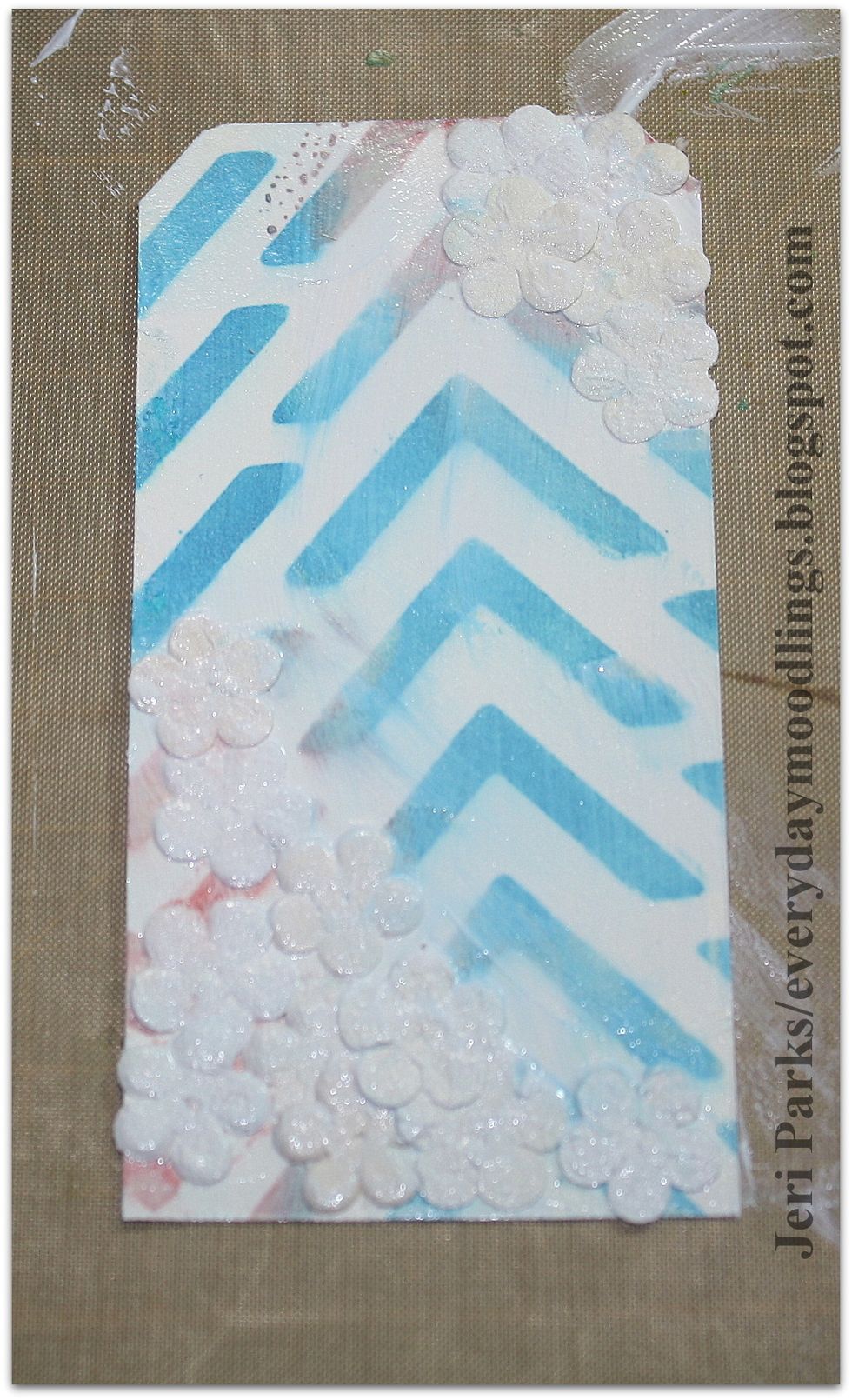 Apply flowers with matte medium mixture. You can add them to the entire tag or just sections of the tag. Cover the entire tag with the matte medium mixture to seal in the flowers. Allow time to dry.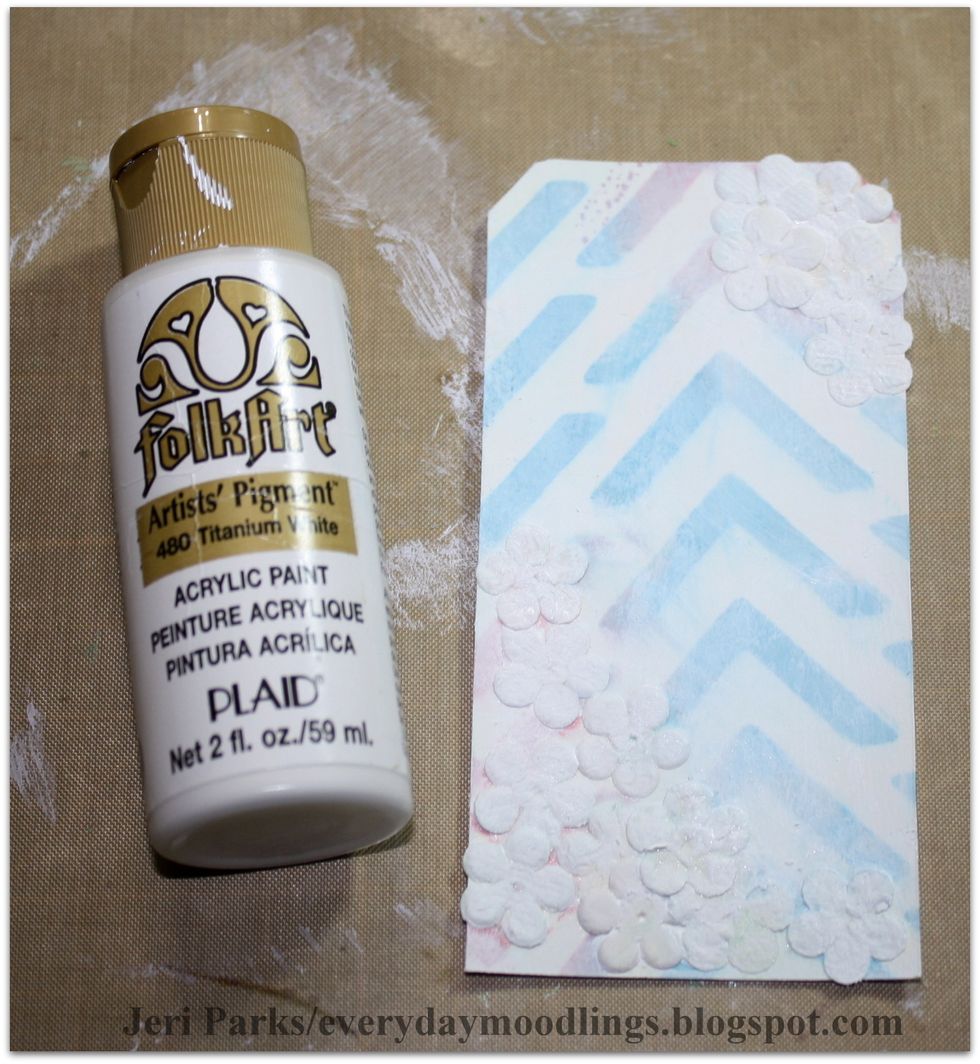 Apply a thin layer of white paint to the tag. This will help bring the background together and give it a cohesive feel. Add more paint if necessary.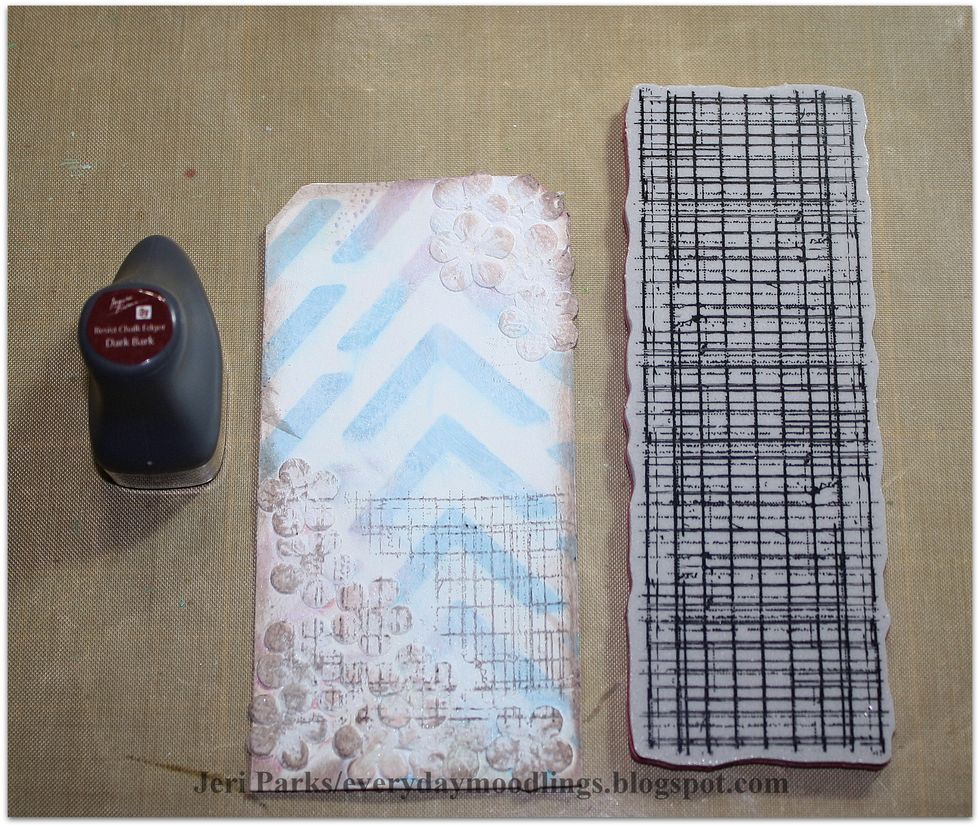 Once the paint is dry, add ink and/or background stamps as desired.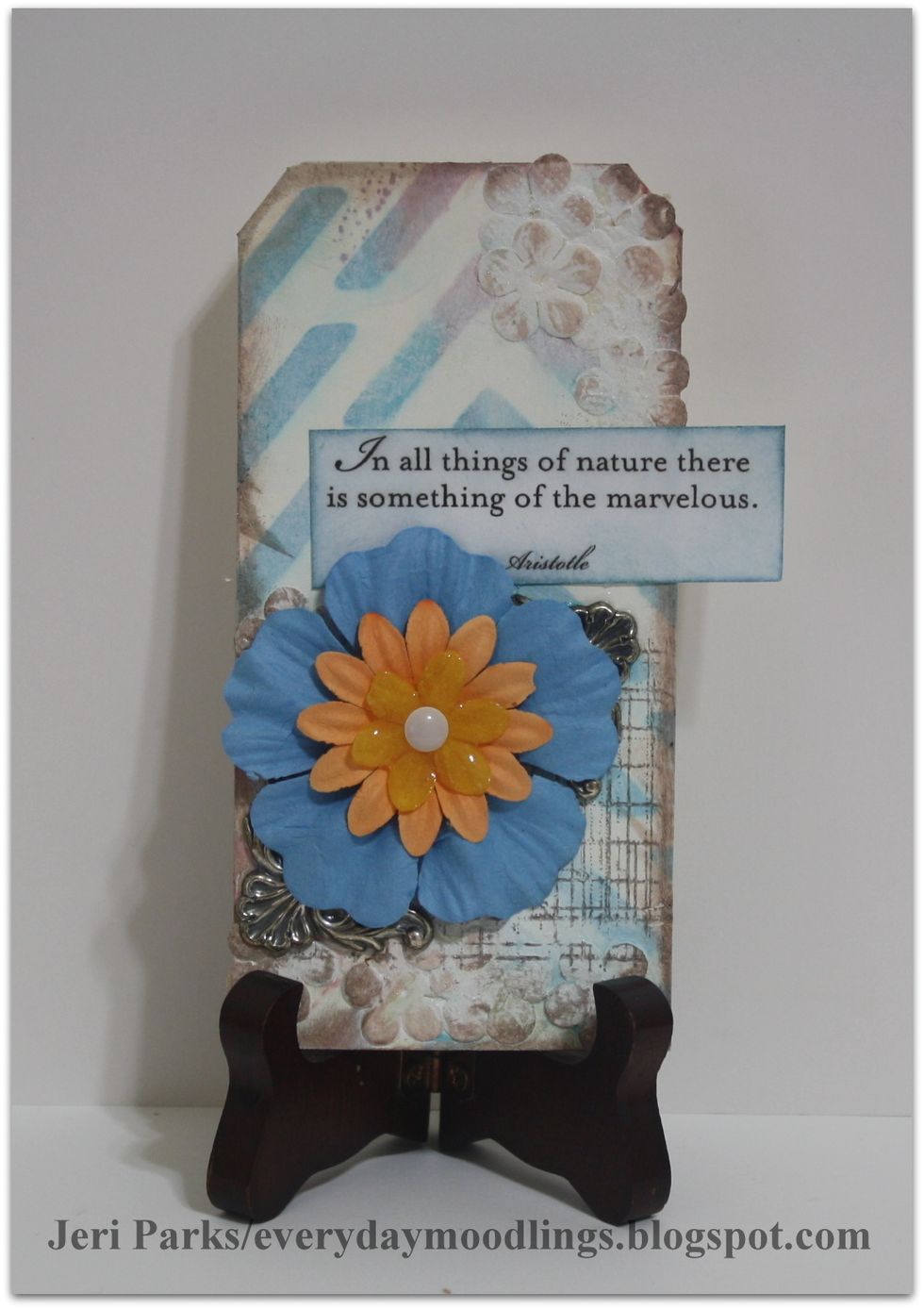 Embellish tag background as desired. Check out my blog for more inspiration. http://everydaymoodlings.blogspot.com/
Watercolor Paper
Twinkling H2Os or Watercolor Paint
Paper Flowers (Prima)
Matte Medium
White Paint
Iridescent Medium
Stencil and Brush
Ink (Prima)
Background Stamp (Tim Holtz)