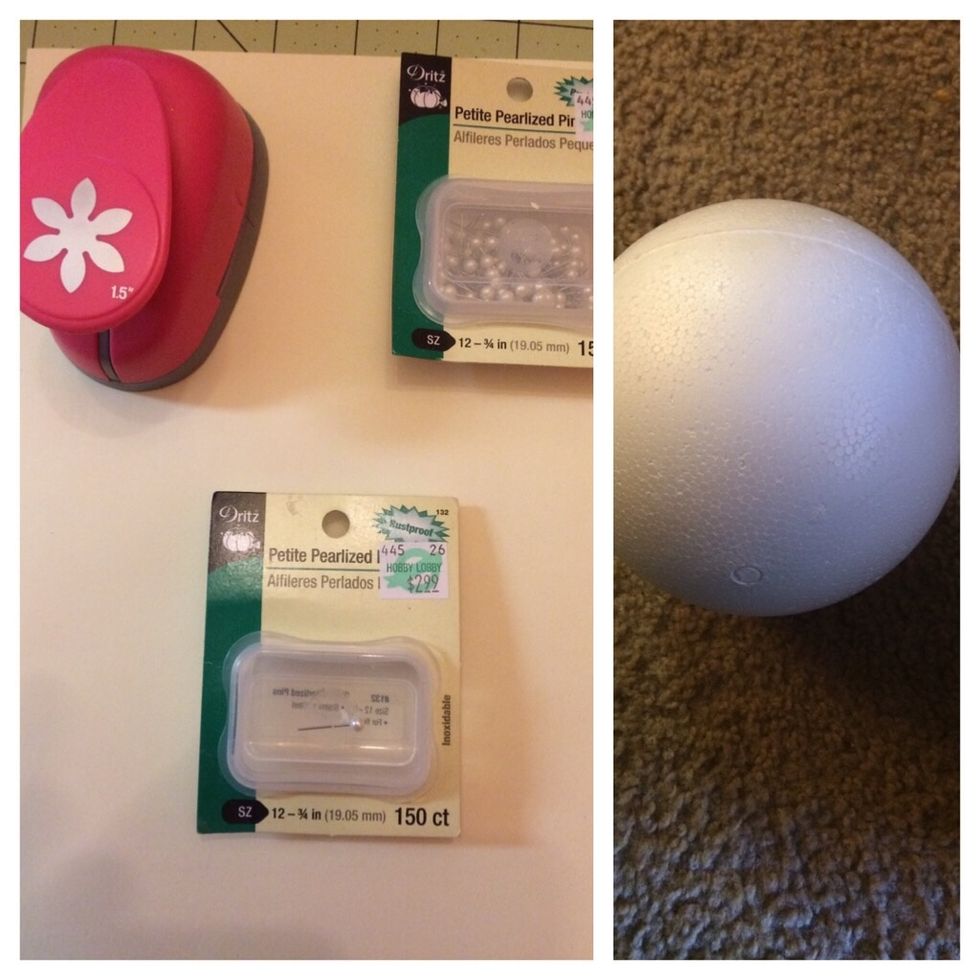 Use the flower cutter to cut flowers from your card stock paper. You will use all 5 sheets of card stock paper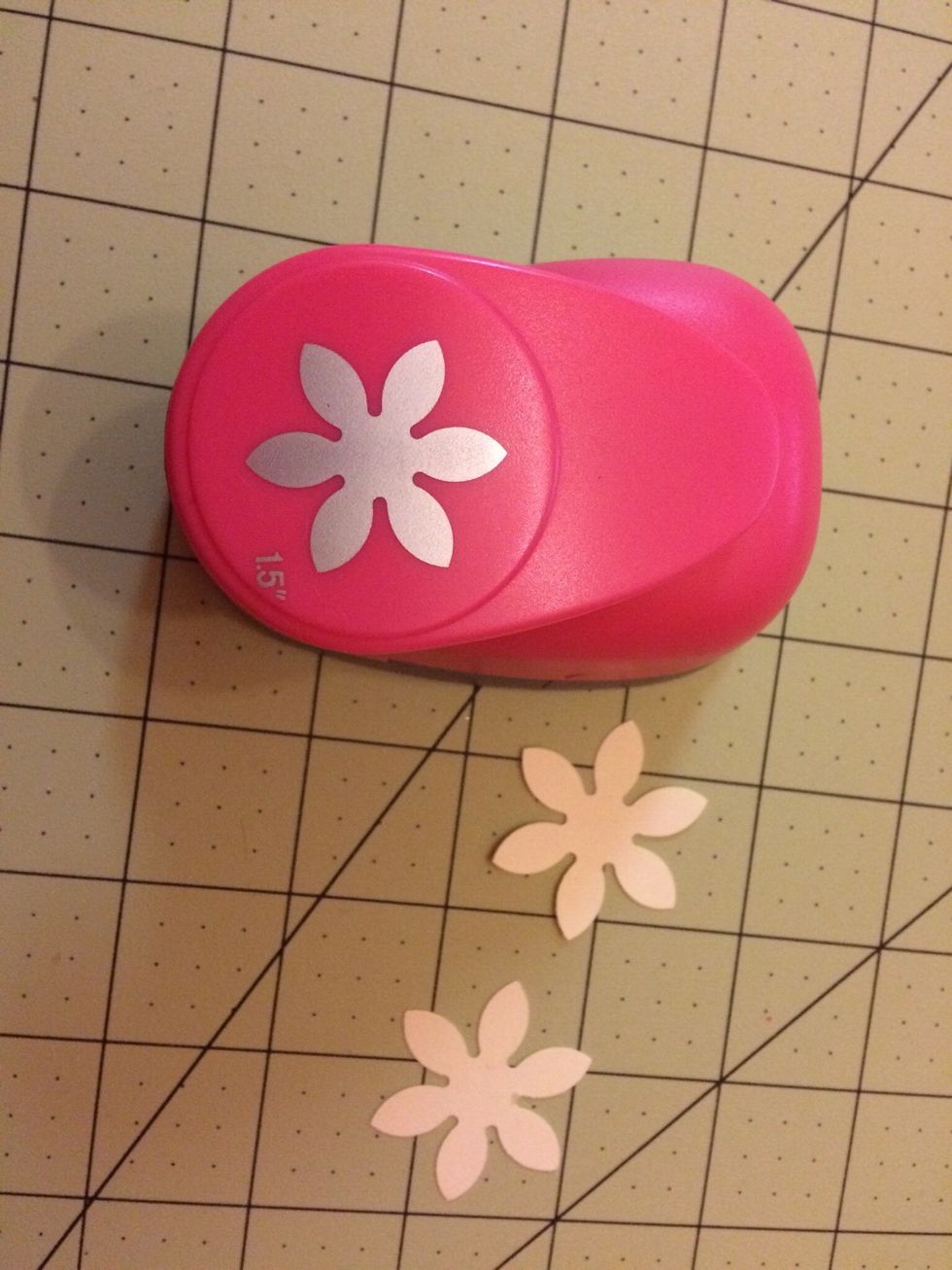 Once you have your desired amount of flowers, place the flower on the styrofoam ball and hold in place with the stick pin.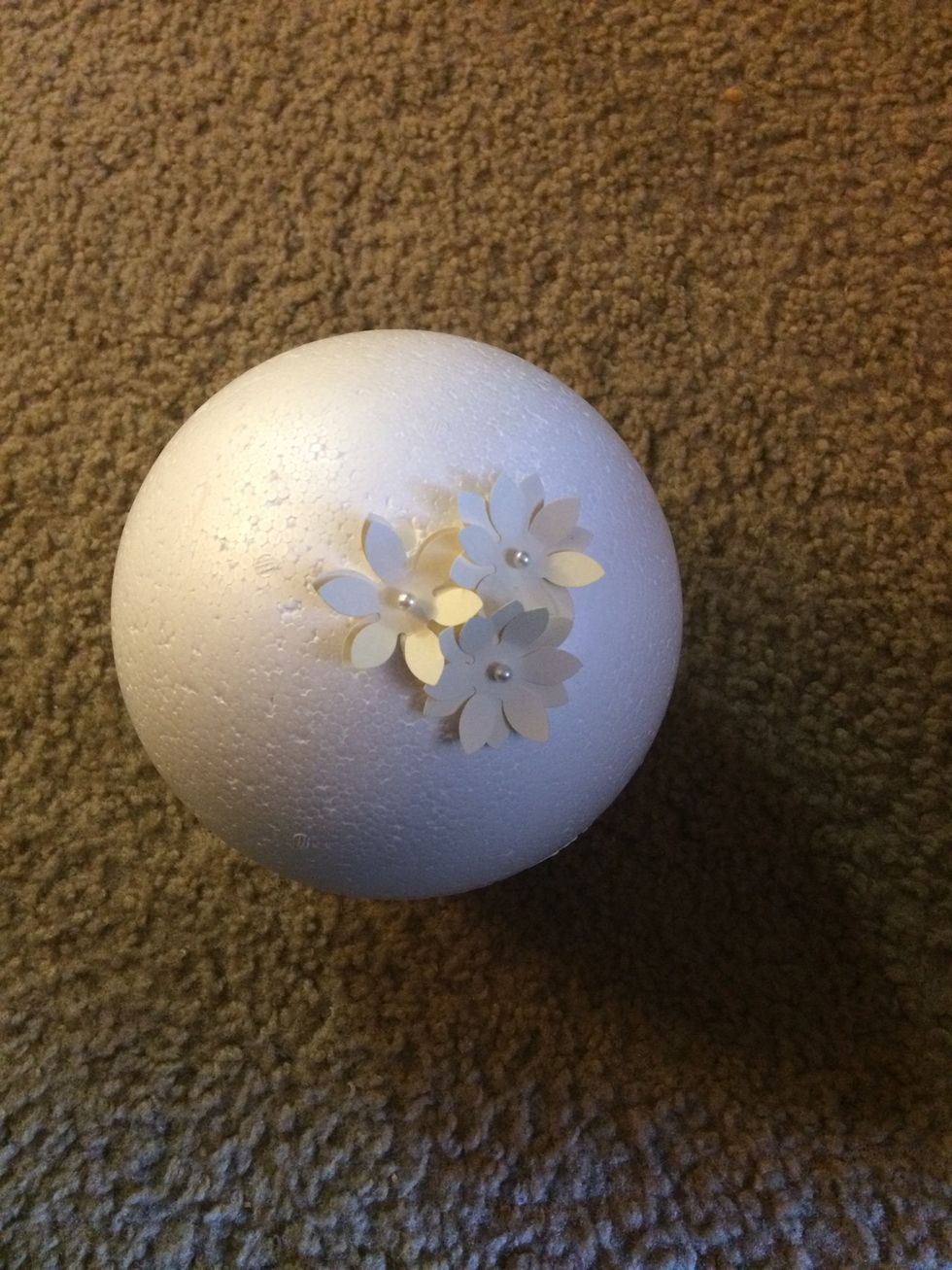 It's okay to overlap flowers or even add 2 under the state stick pin for thickness. Left stems of flowers to give a fuller effect as well.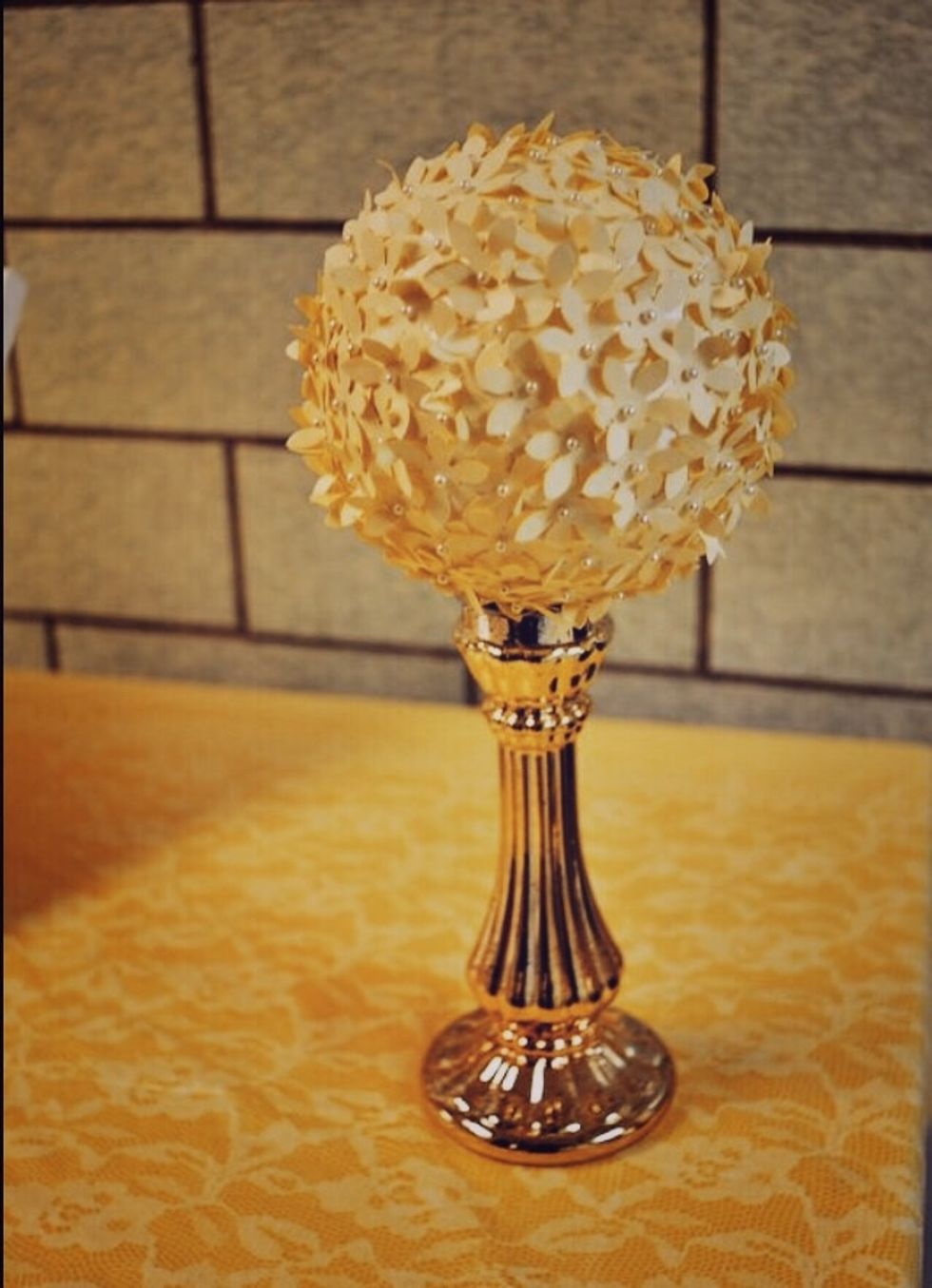 Styrofoam ball
5.0 Cardstock paper
Stick pins
Flower cutter