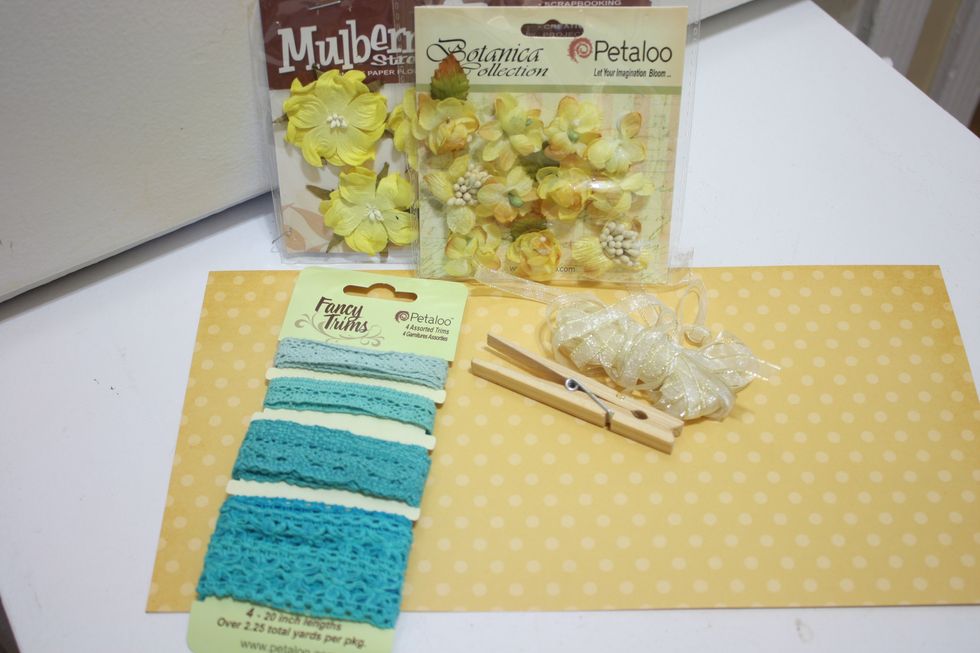 Gather your supplies and plug in your hot glue gun. Trim scrapbook paper in half so its 6x12 inches. Double sided paper works best!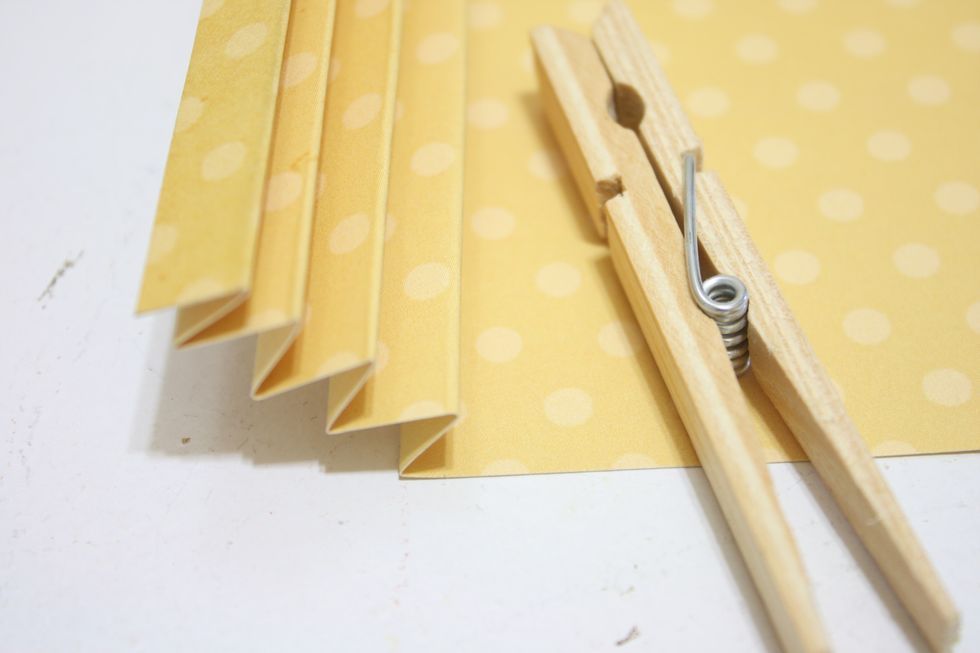 Accordion fold the paper about the same width as the clothes pin. Its about 3/8 inch if you want to get technical :)
make a hand loop with a piece of trim. (Petaloo trims are all 20 inches)
hot glue to loop in between the base of the clothes pin. It can stick together or not as long as its attached at the top and bottom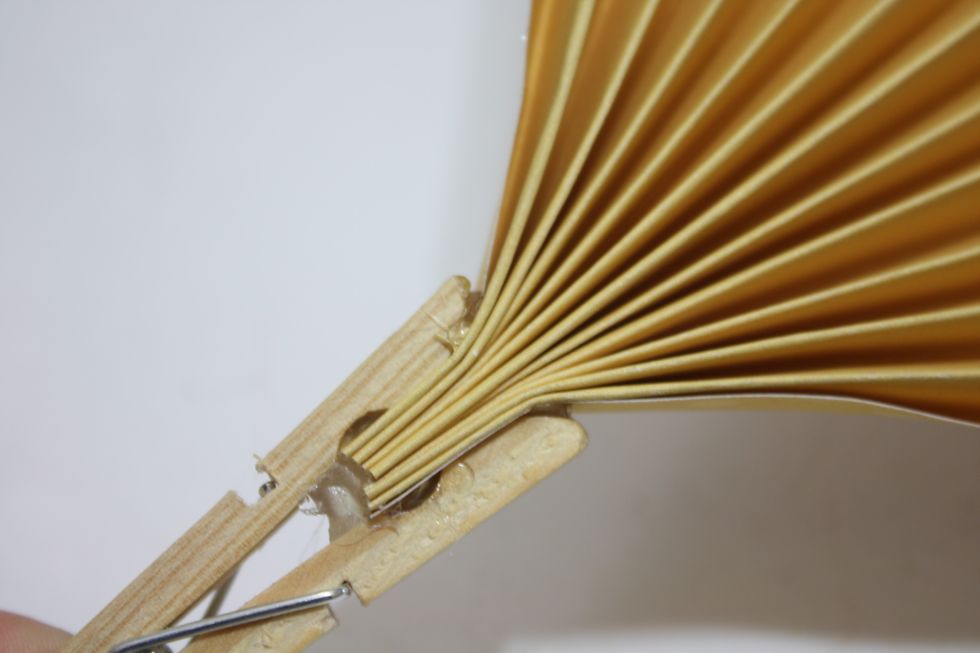 now get the top part of clothes pin all hot glued up and insert one end of the fan inside. Let cool completely- 5 minutes or so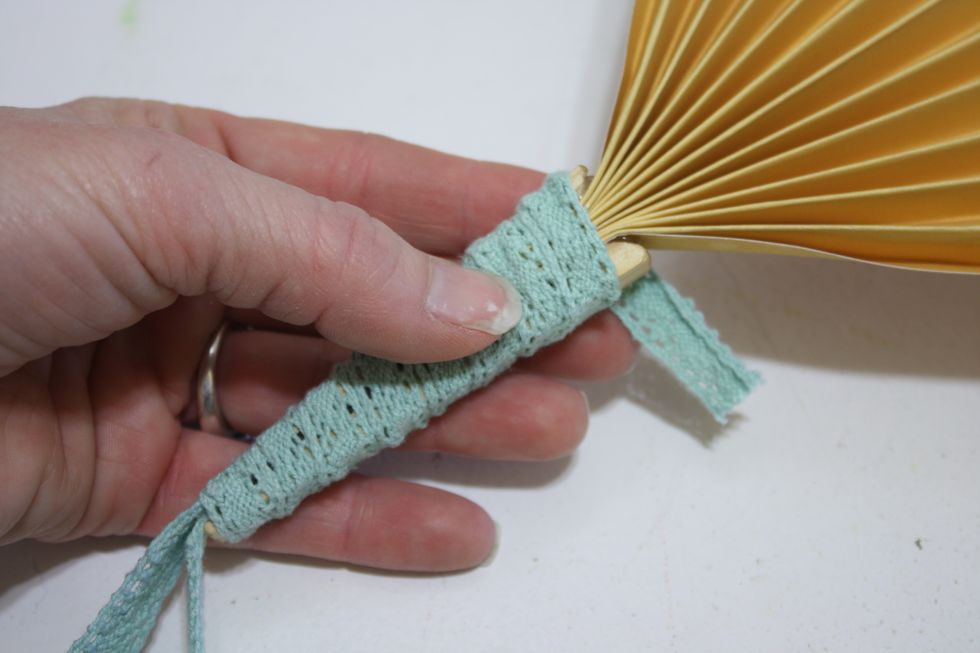 take the long end of the hand loop you made and start to twirl it up the rest of the pin
Hot glue the end of the trim down and add your flowers- both sides!
and another with the option of using washi tape to cover the handle and adding a little sparkle trim from my stash. The Burlap blossom makes the perfect focal point for this one!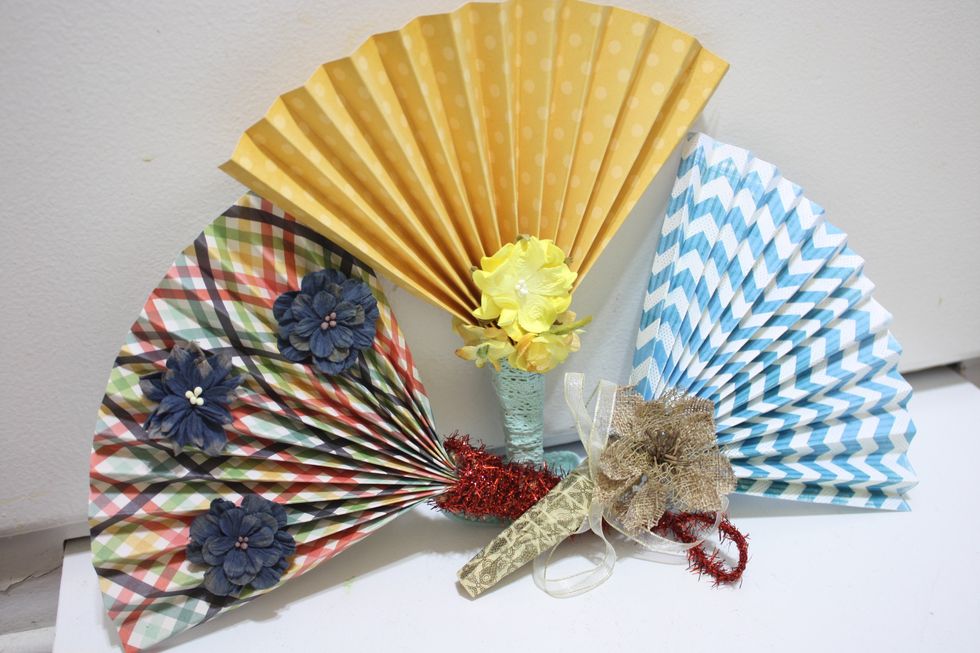 my name is Denise Hahn and I am a designer for Petaloo. You can find them via Google search and at most major online scrapbook retailers.
Scrapbook paper
Petaloo Flowers
Petaloo Trims
Hot Glue gun and sticks
Clothes Pin