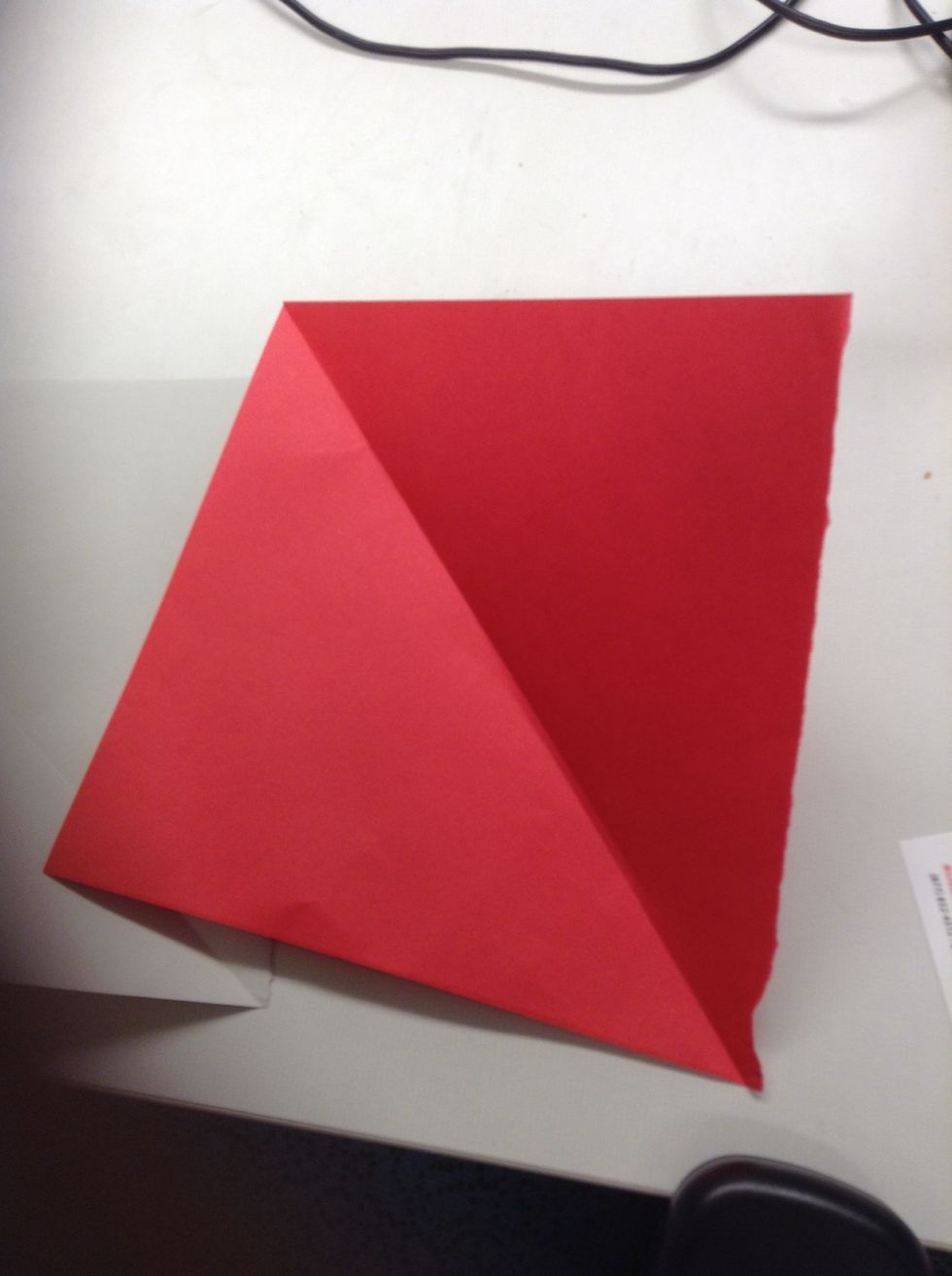 Fold each paper -corner to corner and cut off the excess to have an 8x8 square.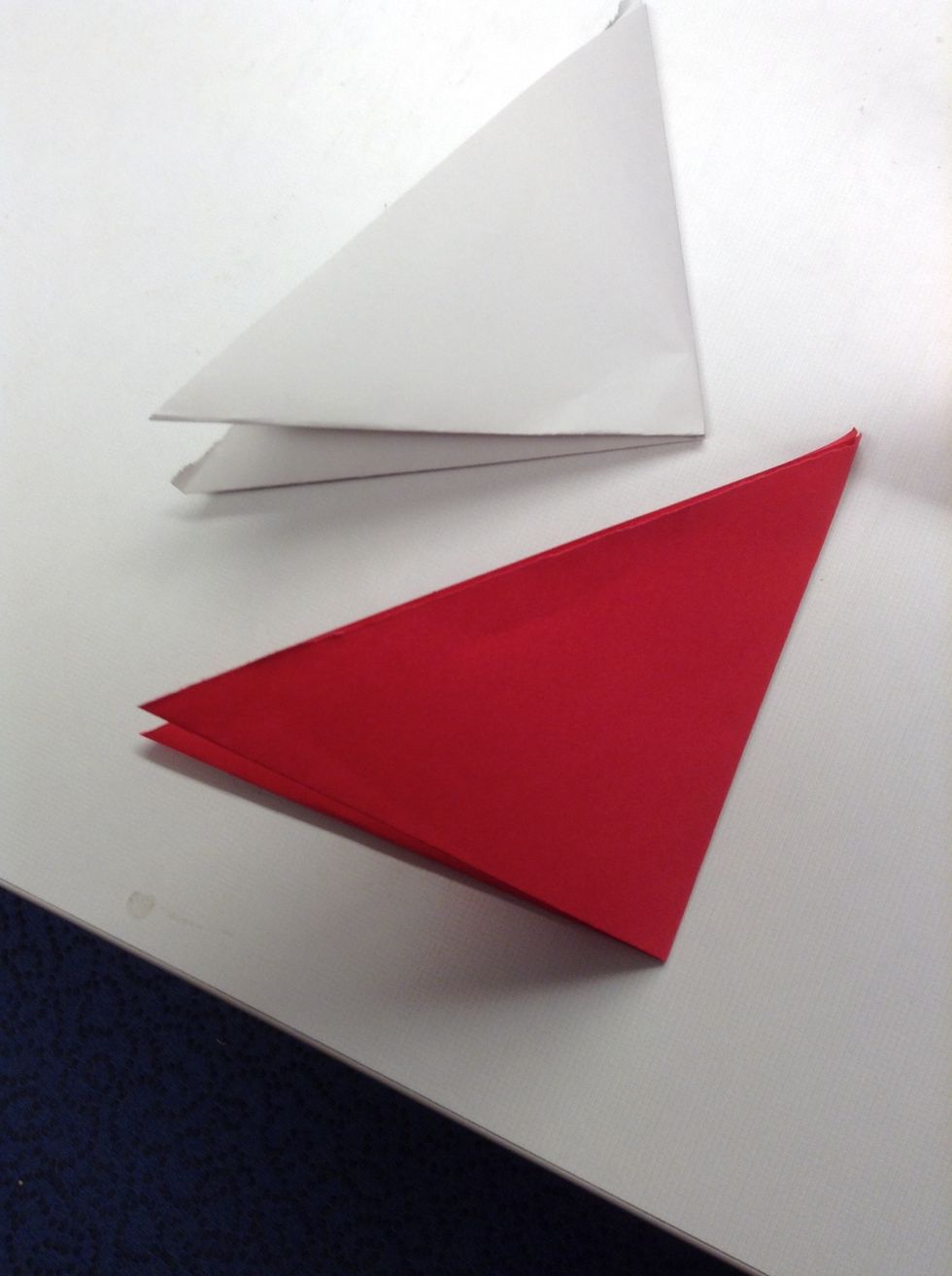 Fold each in half again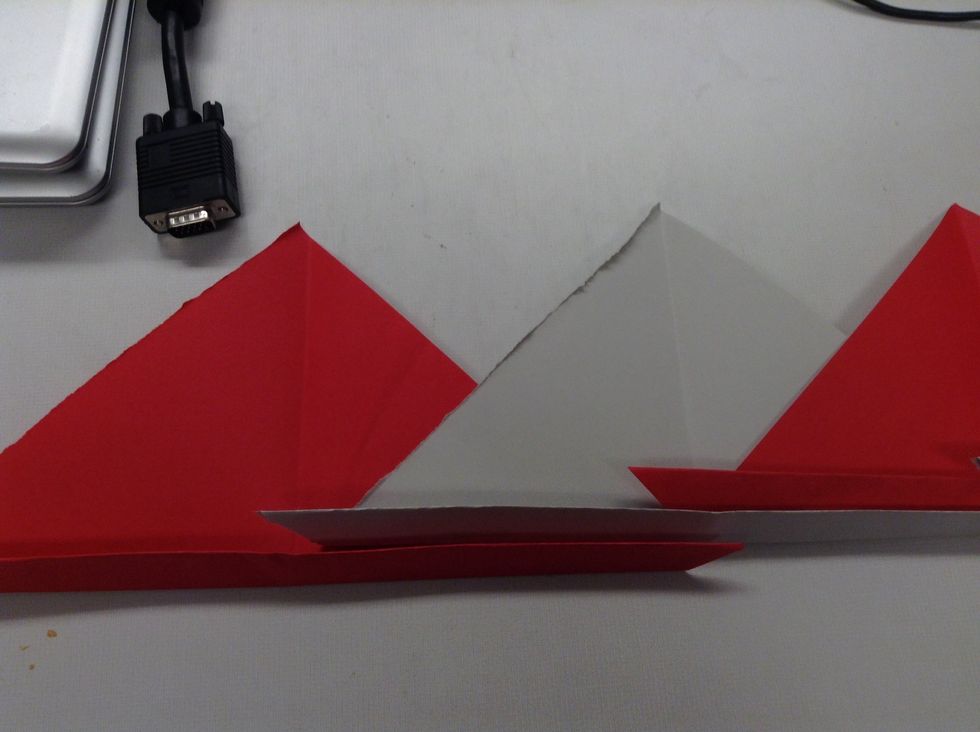 Fold up the bottoms 3/4 of an inch and overlap each triangle.
Fold over again and tuck the ends together.
You have a completed crown. Add a piece of tape to secure it, if desired. Decorate it.
4.0 Sheets of Paper 8.5 x 11
Tape (optional)