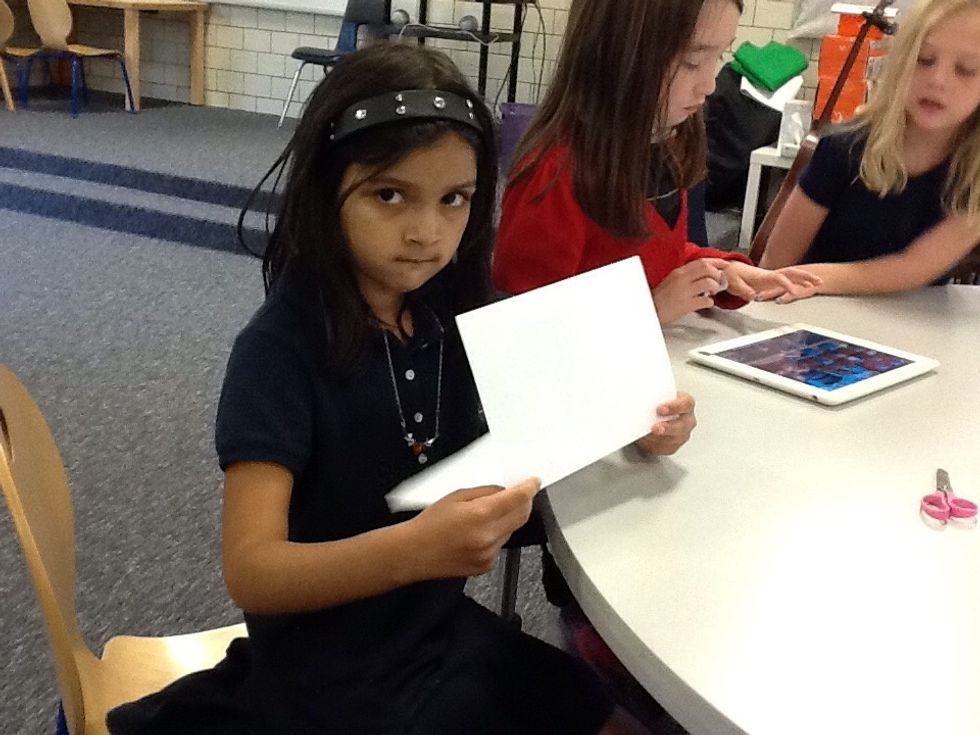 First, fold the paper in half.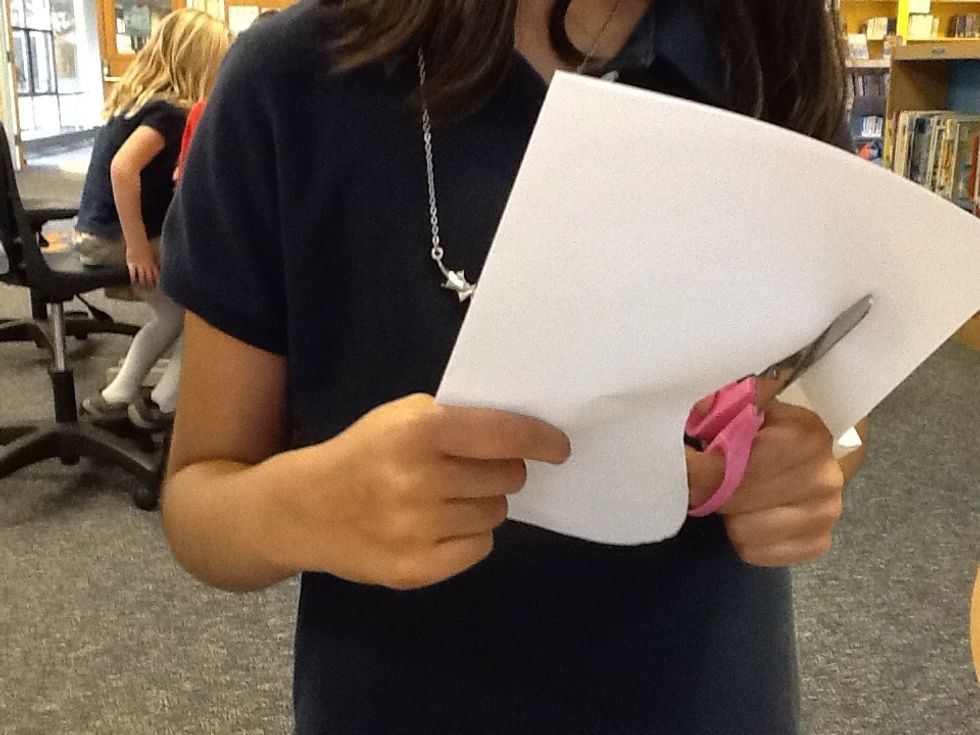 Then, cut a wing shape on your folded paper.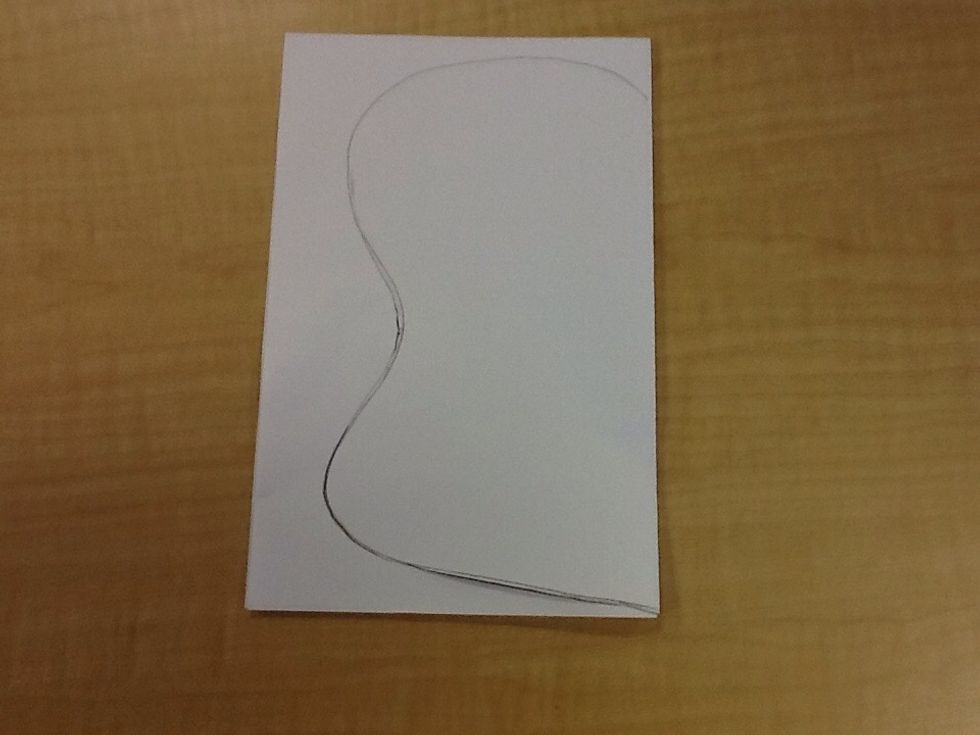 Here is how we traced our wing shape.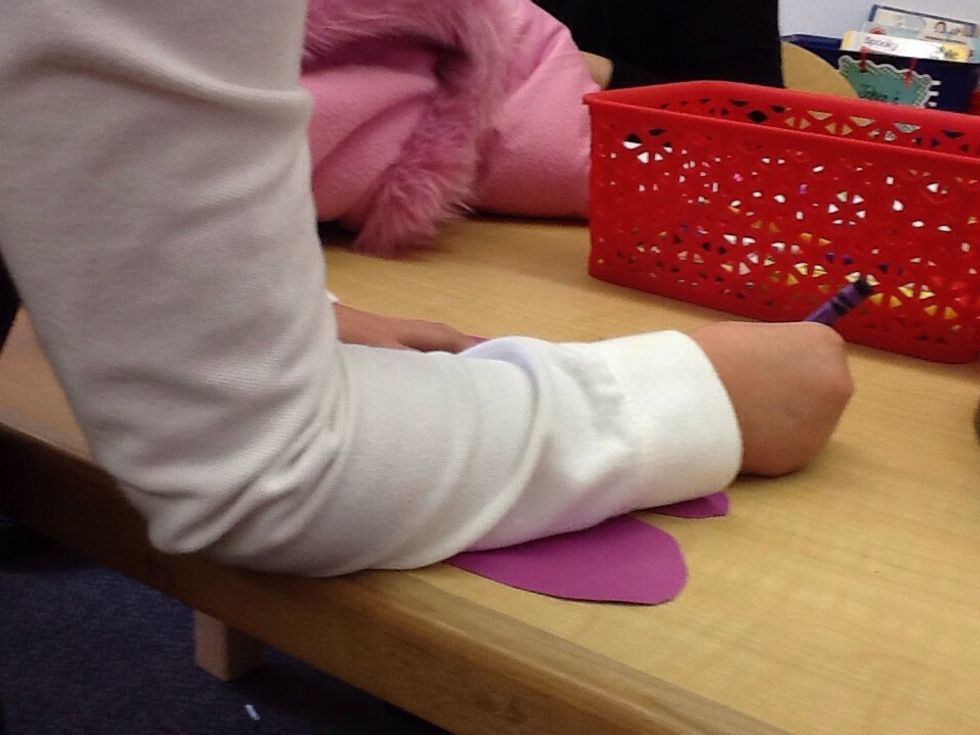 Color the wings.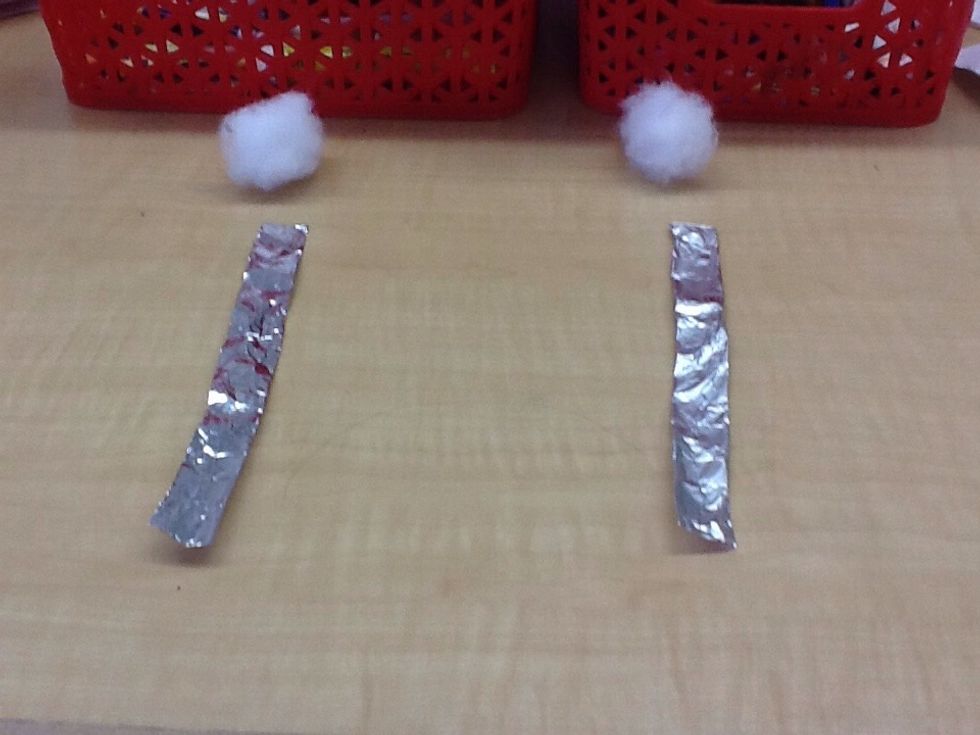 Next get two puffballs, two pieces of tinfoil and two pieces of tape.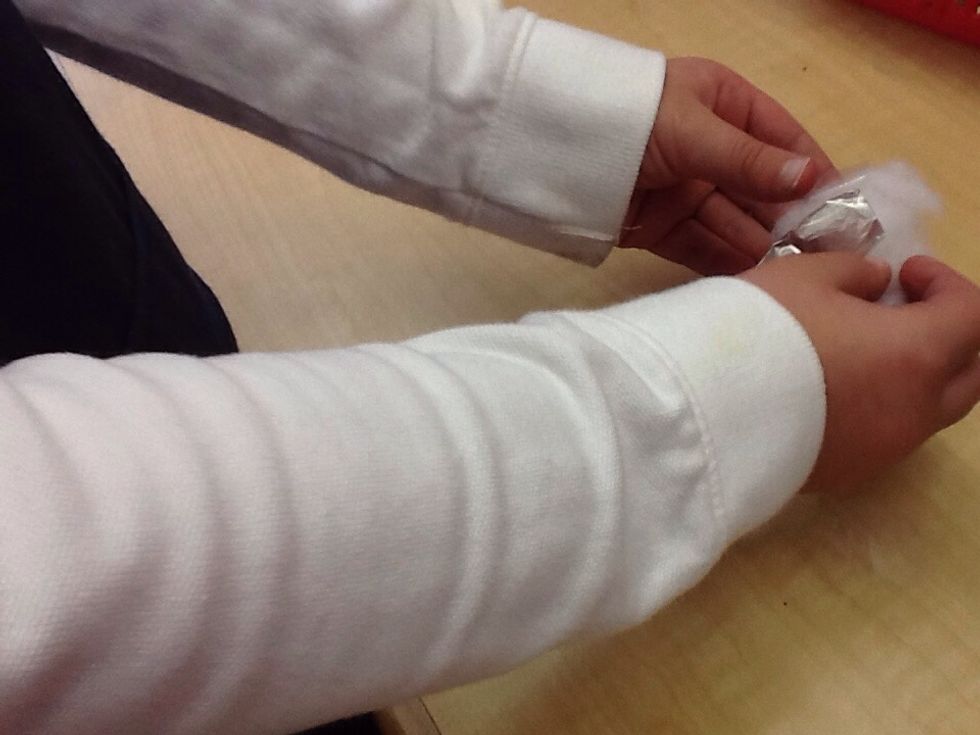 And then, tape the tinfoil and the puffball.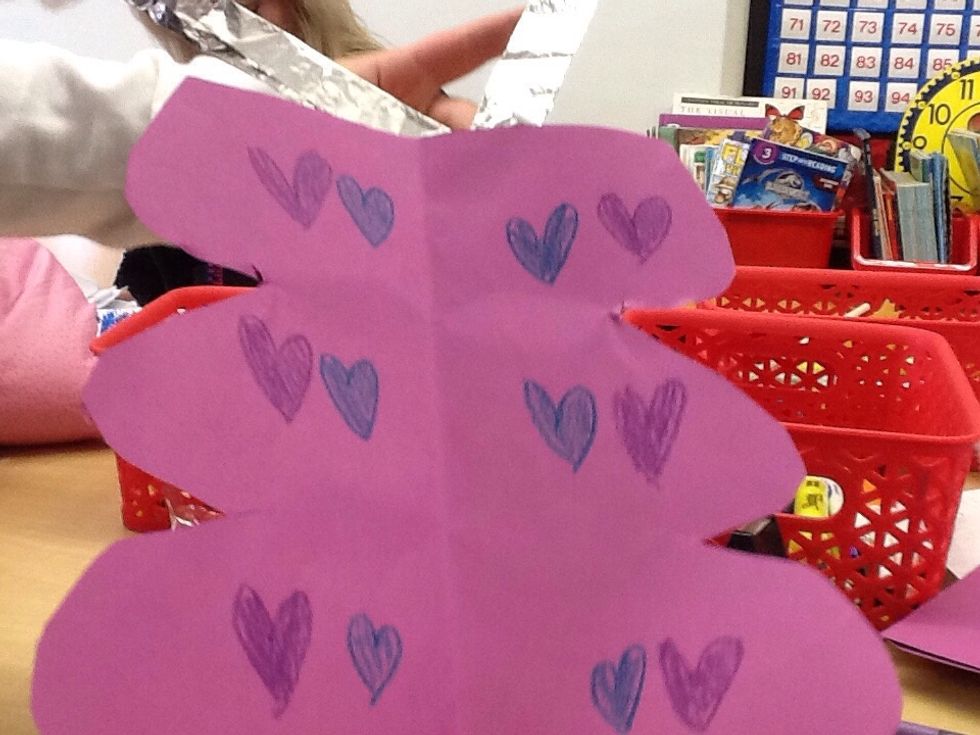 After, take the tinfoil and puffball antennas and tape them to the top of the butterfly wings. Tape them to the back. Make sure you shape them as a v.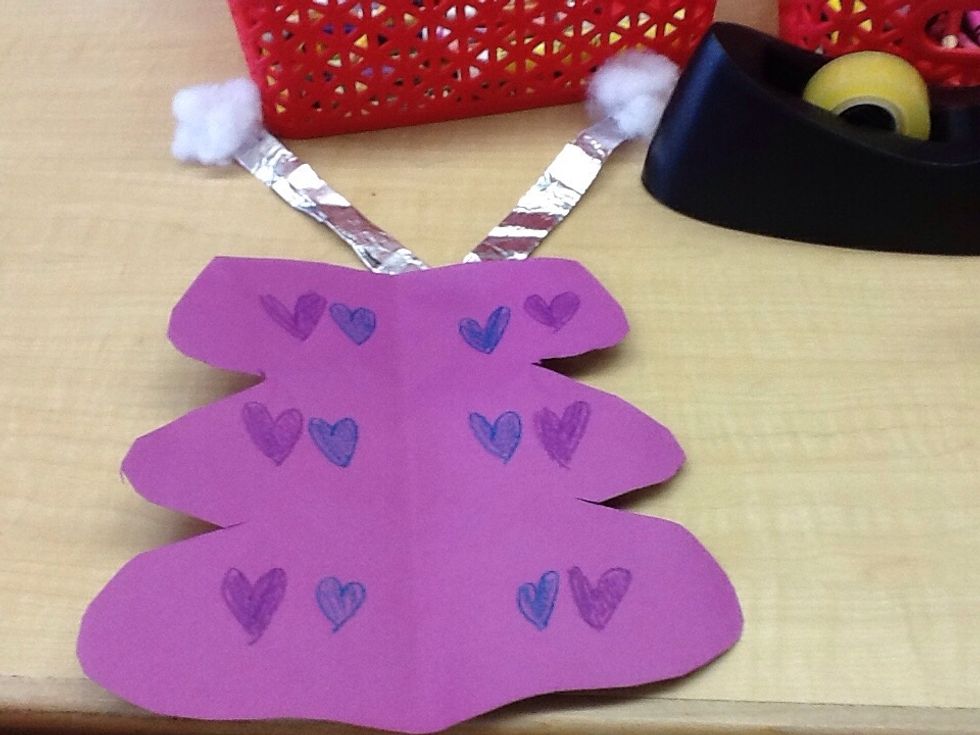 And the butterfly is finished.