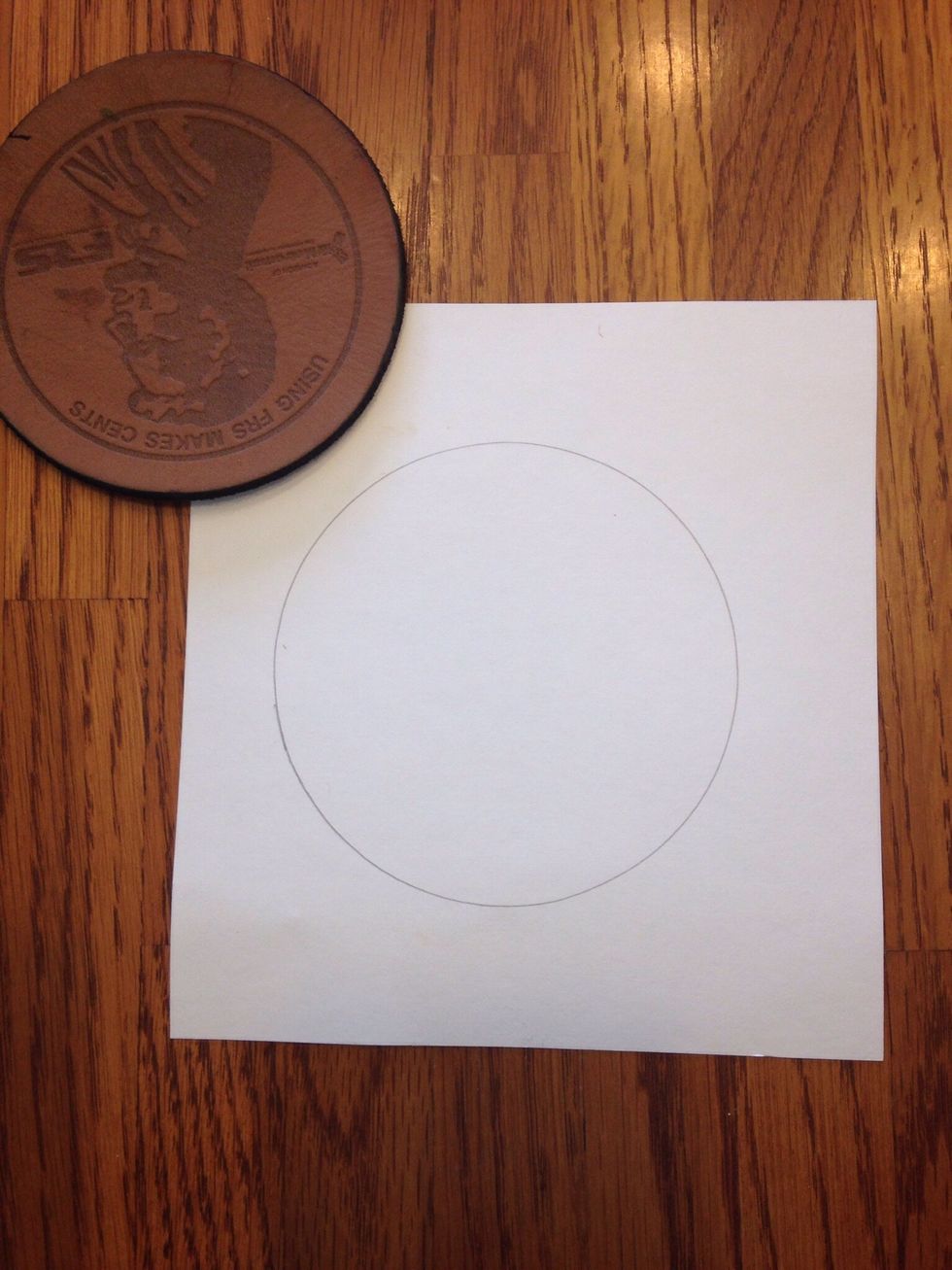 Trace a circle using a template. This example uses a 3 inch diameter circle.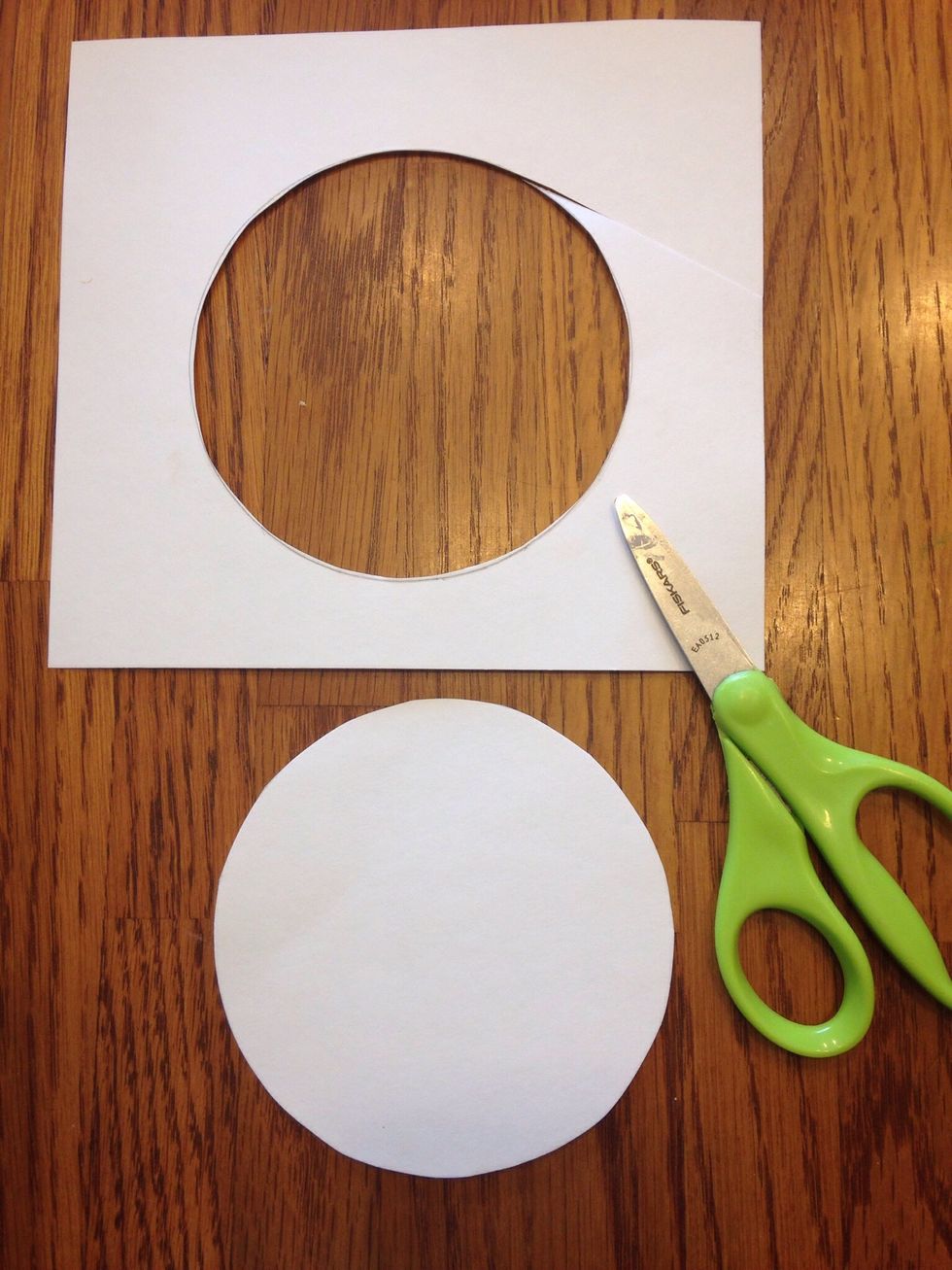 Cut out your circle with a pair of scissors.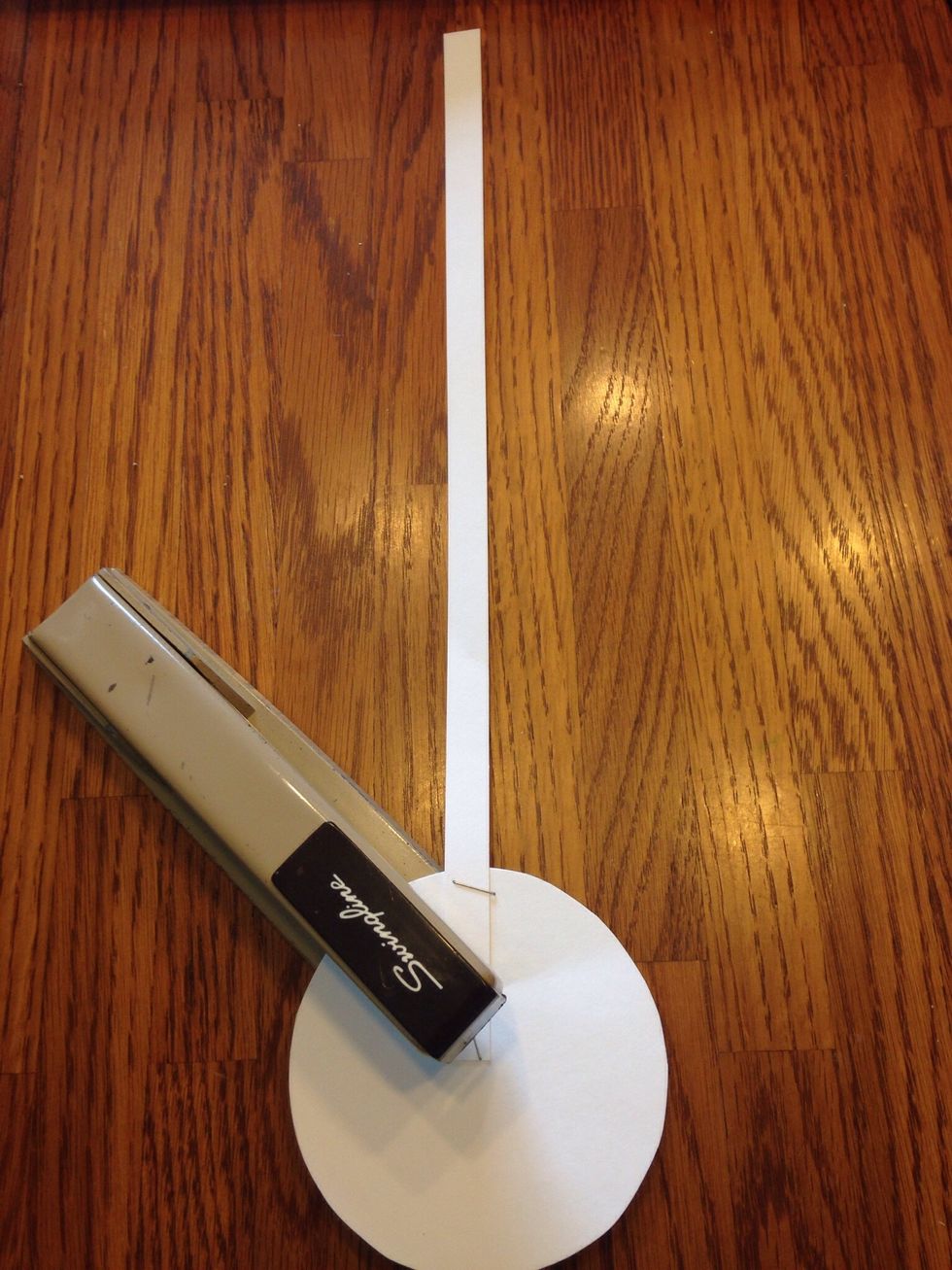 Staple one poster board strip to the center of your circle and on the edge of your circle.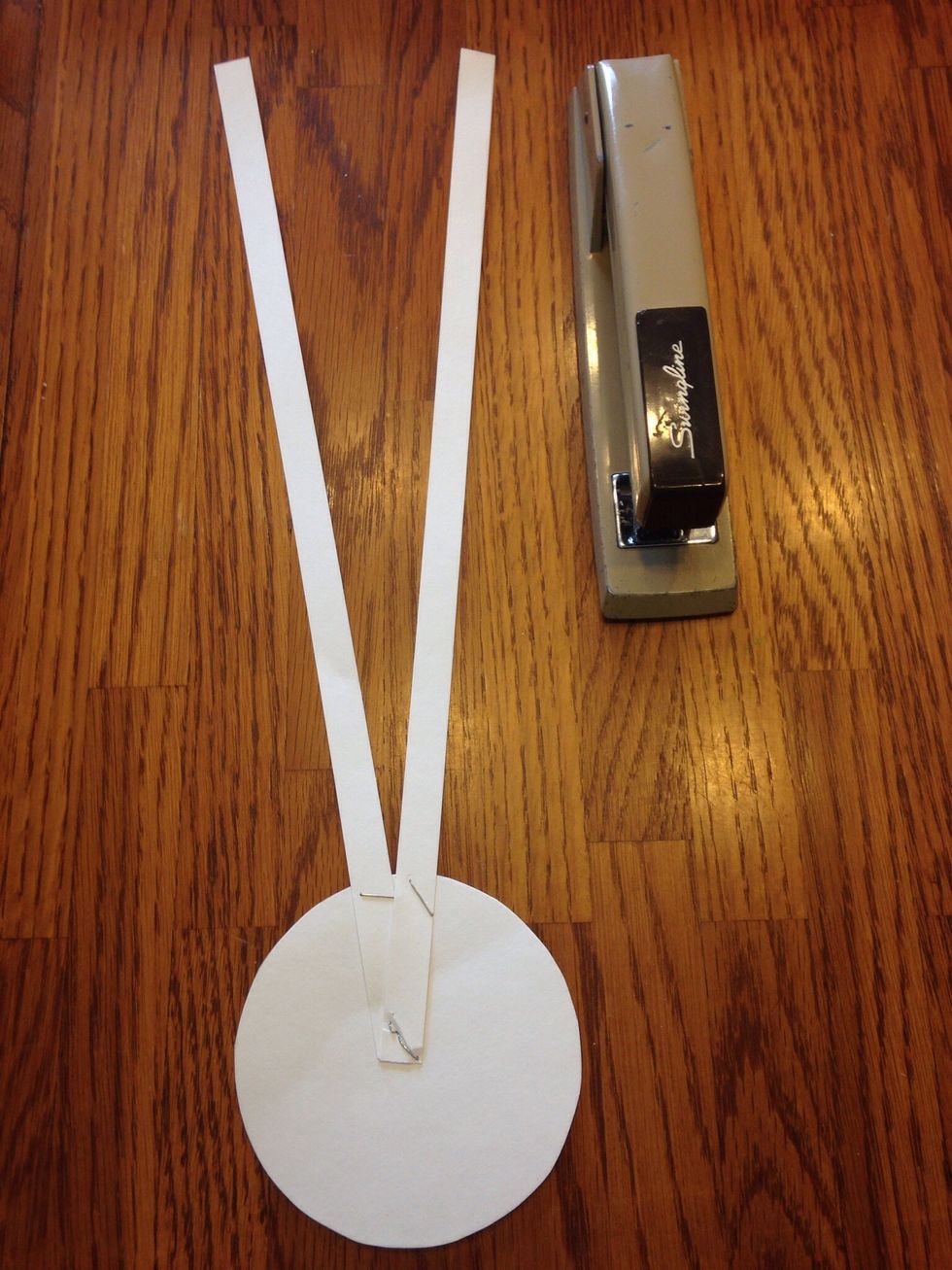 Staple a second strip of poster board onto your circle while creating a "v". It's important that the strips do not overlap each other outside of the circle.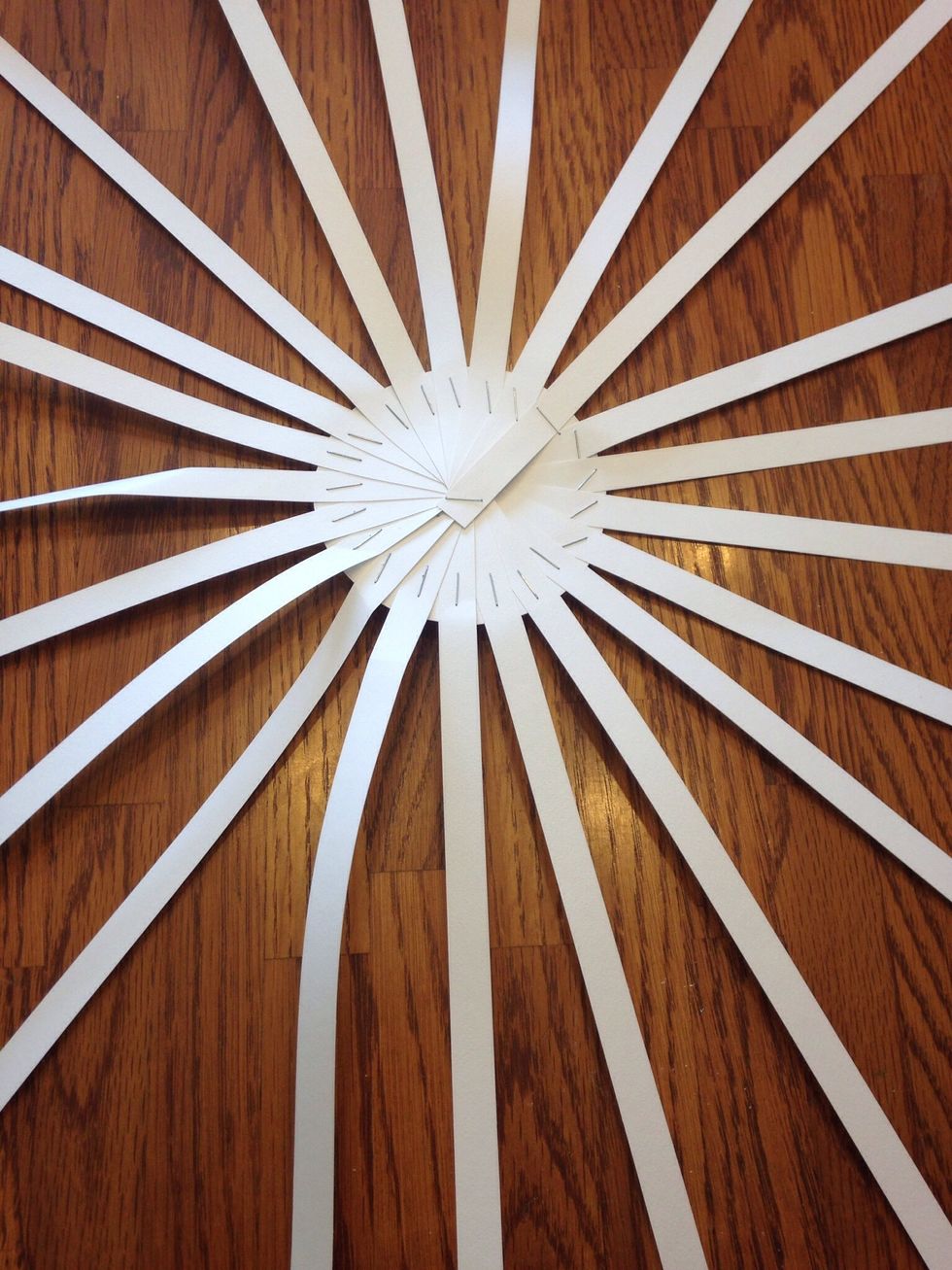 Continue to staple an odd number of strips around the circle. It should look like a sun. Staple the center of the sun to keep all the strips in place and laying flat.
Flip "sun" over so that the open side of staples are facing up. Tie a 24 inch length of yarn to one of the strips. Double knot the yarn onto the strip.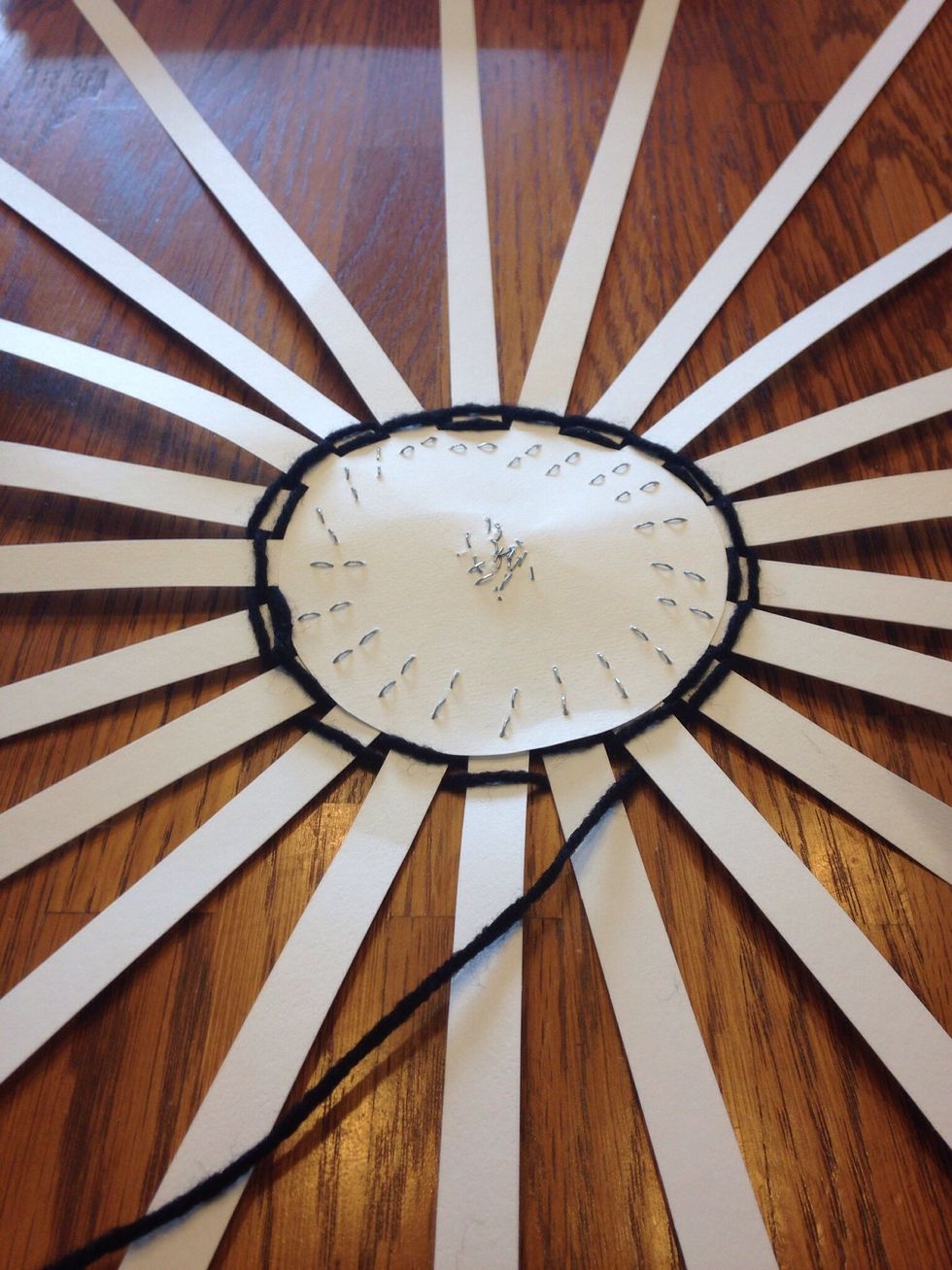 Begin weaving over and under the paper strips in a clockwise direction. It may help turn the "sun" as you weave over and under the strips.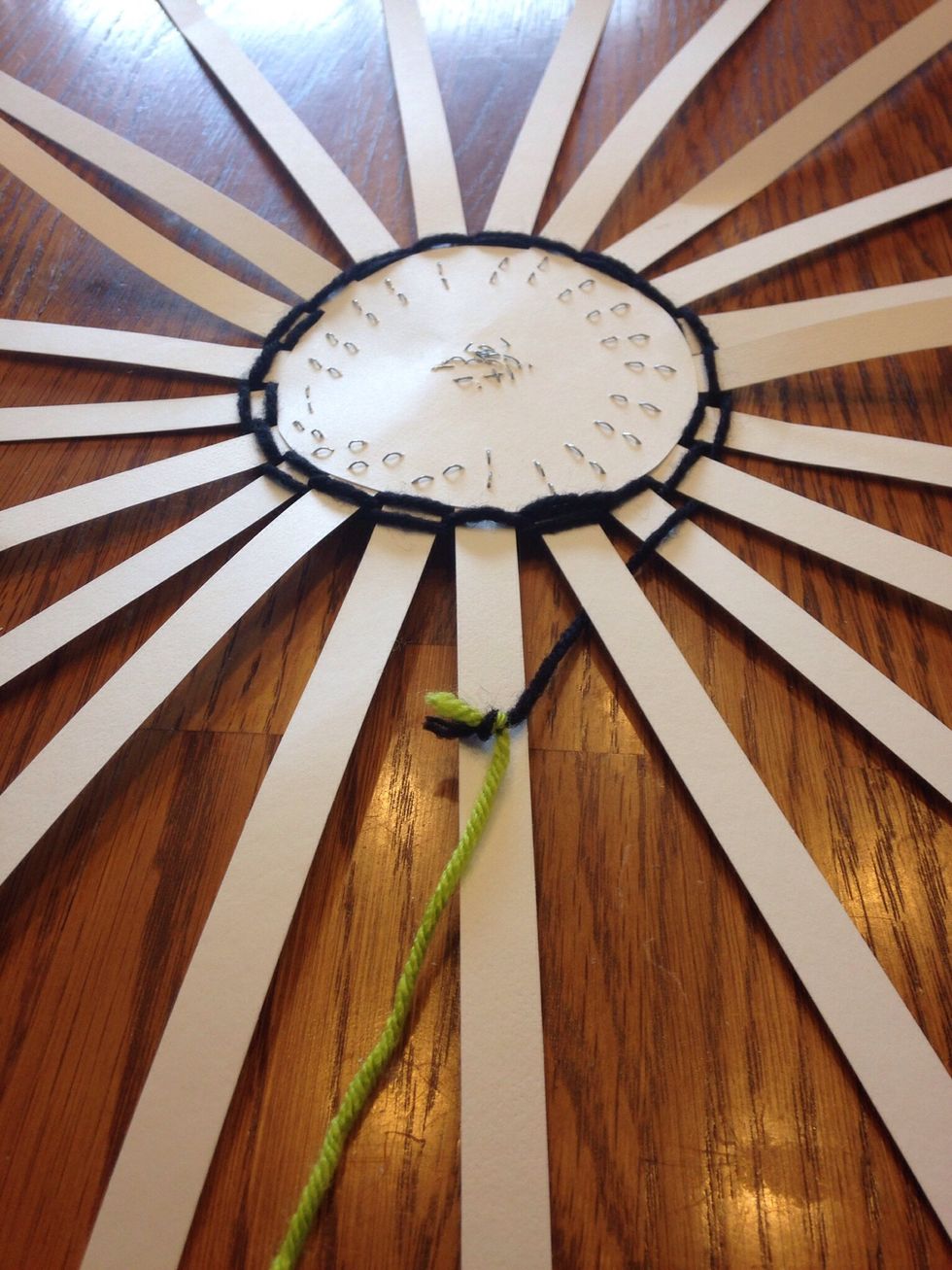 When you run out of a yarn color, a new color can be tied onto the end of that color to continue weaving.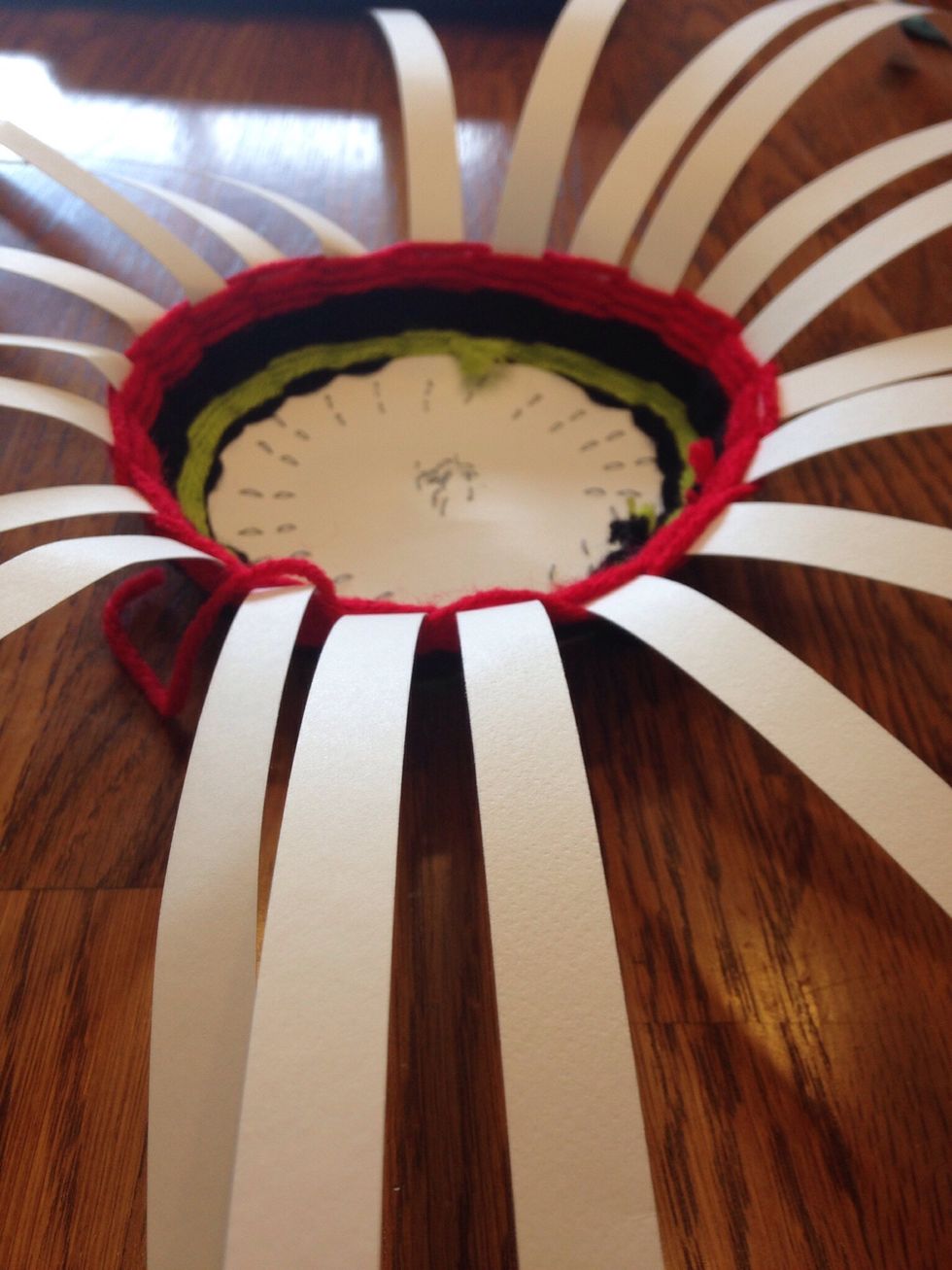 Continue to weave until the paper strips are about 3/4 covered.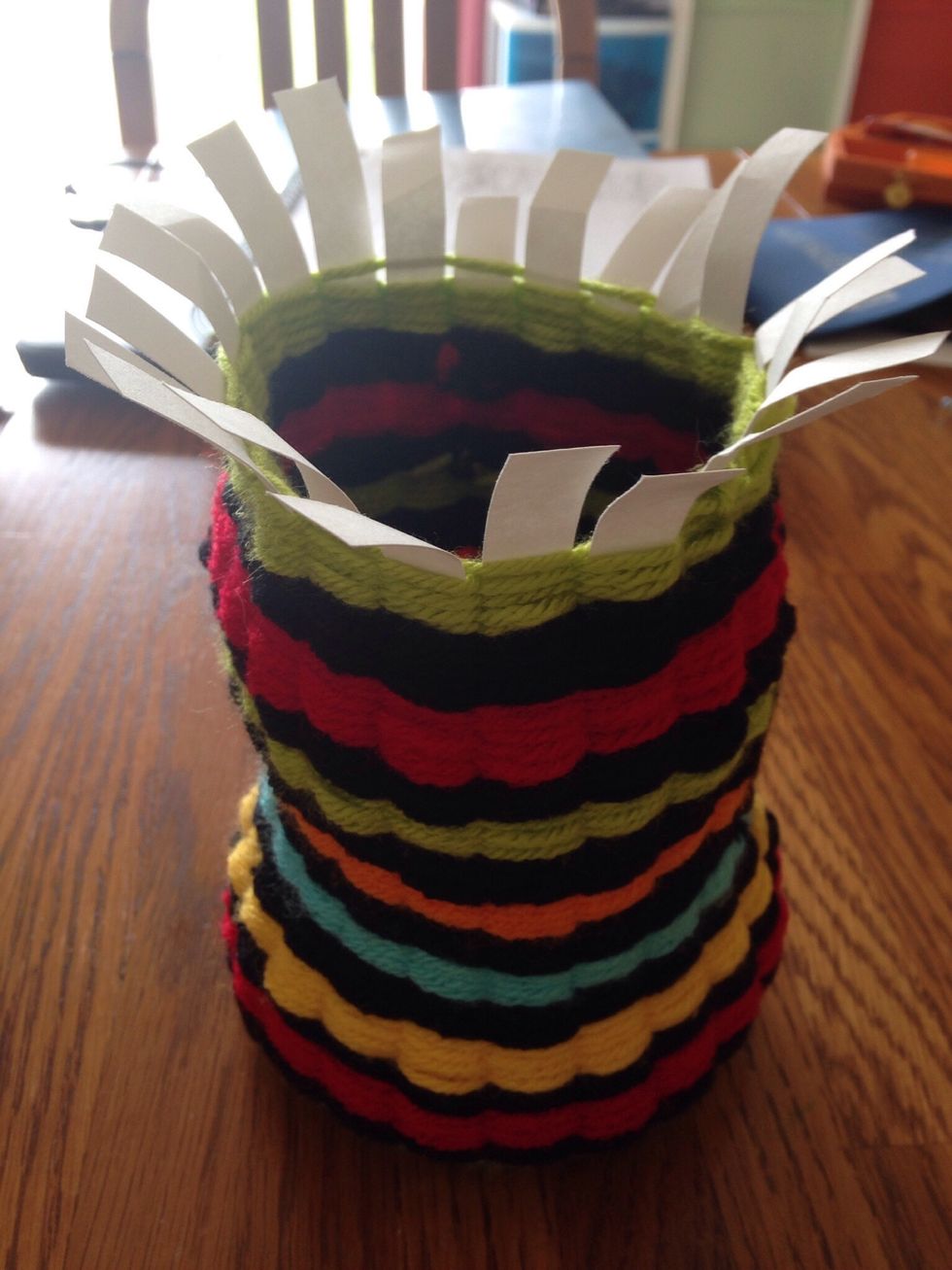 Once the strips are 3/4 covered, the weaving step is finished and the top of the basket is ready to be finished.
One option to finish the top of the basket is to fold over the strips and hole punch them.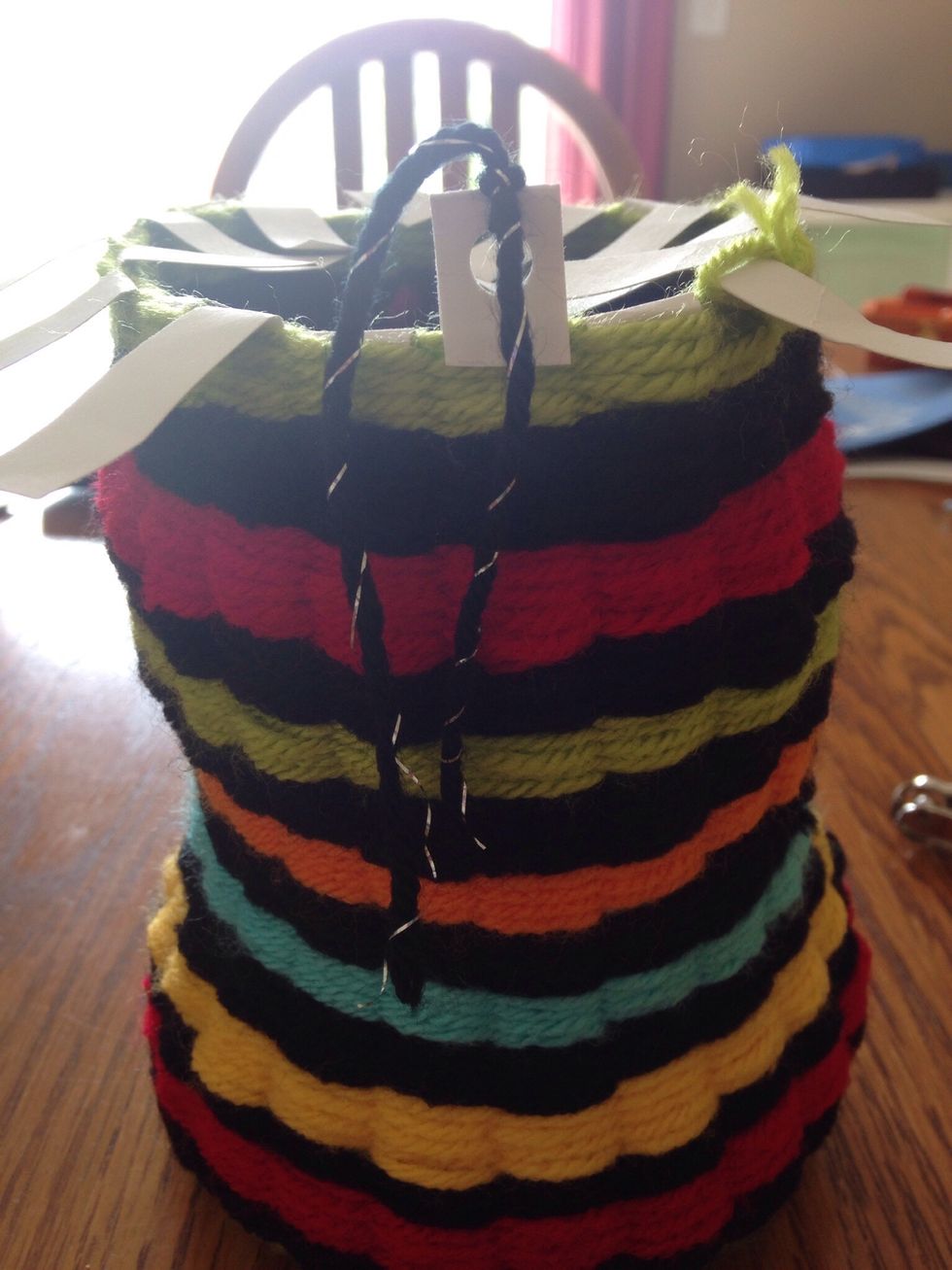 Yarn can then be tied through the hole with a double knot.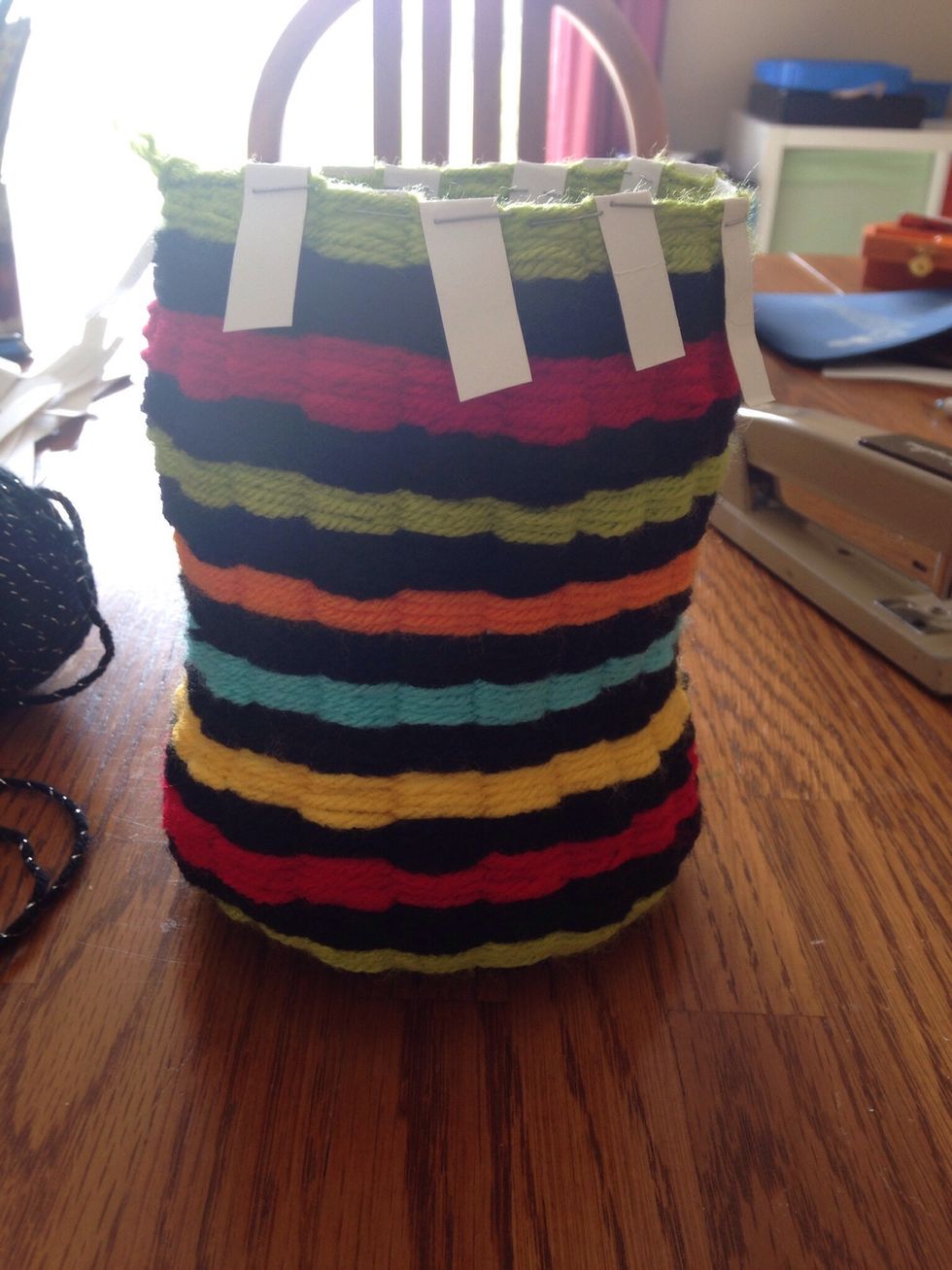 Another option is to fold the paper strips over the top edge of the weaving in alternating directions to hold the yarn in place.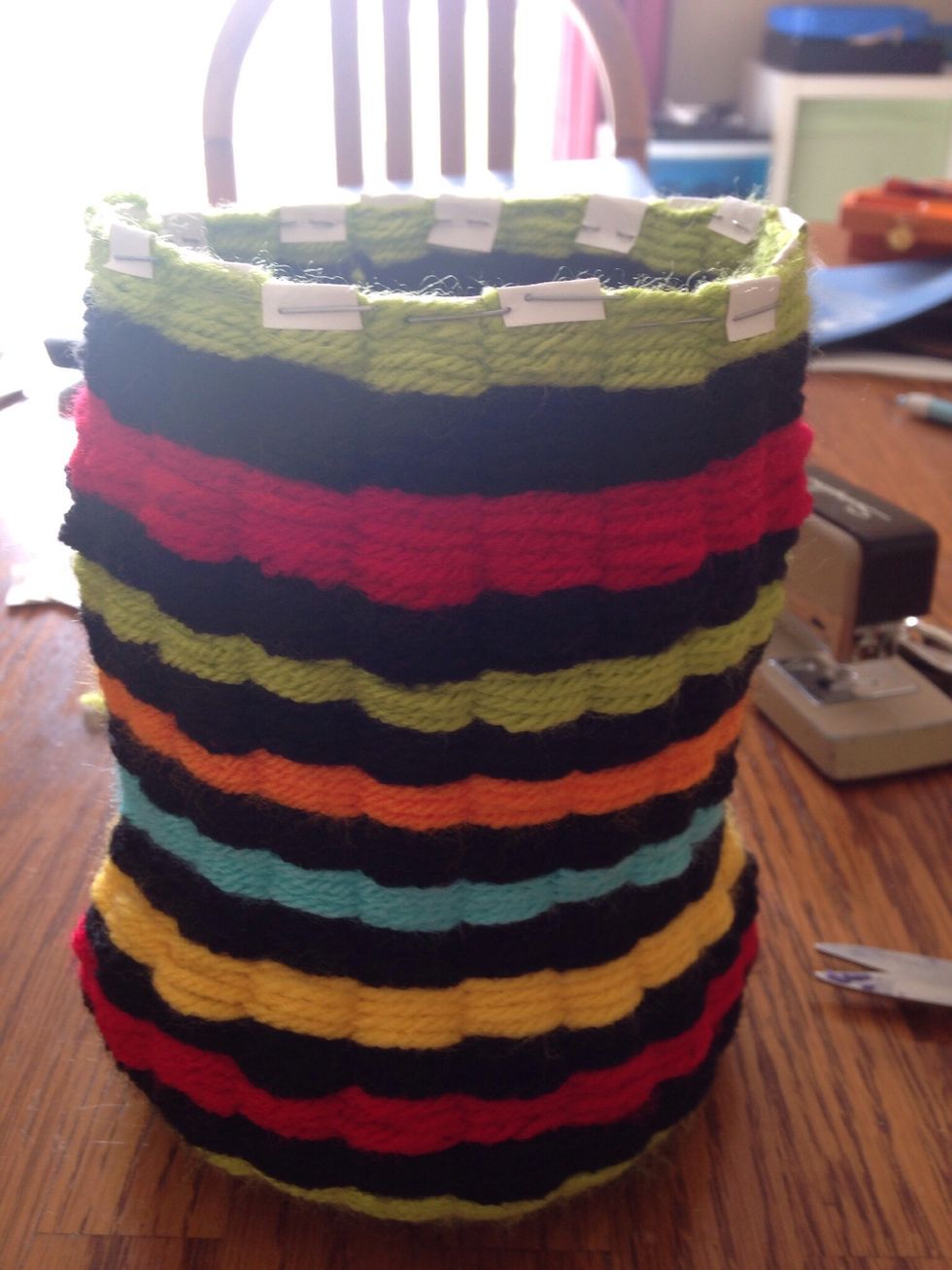 Trim the strips of paper down to the staples.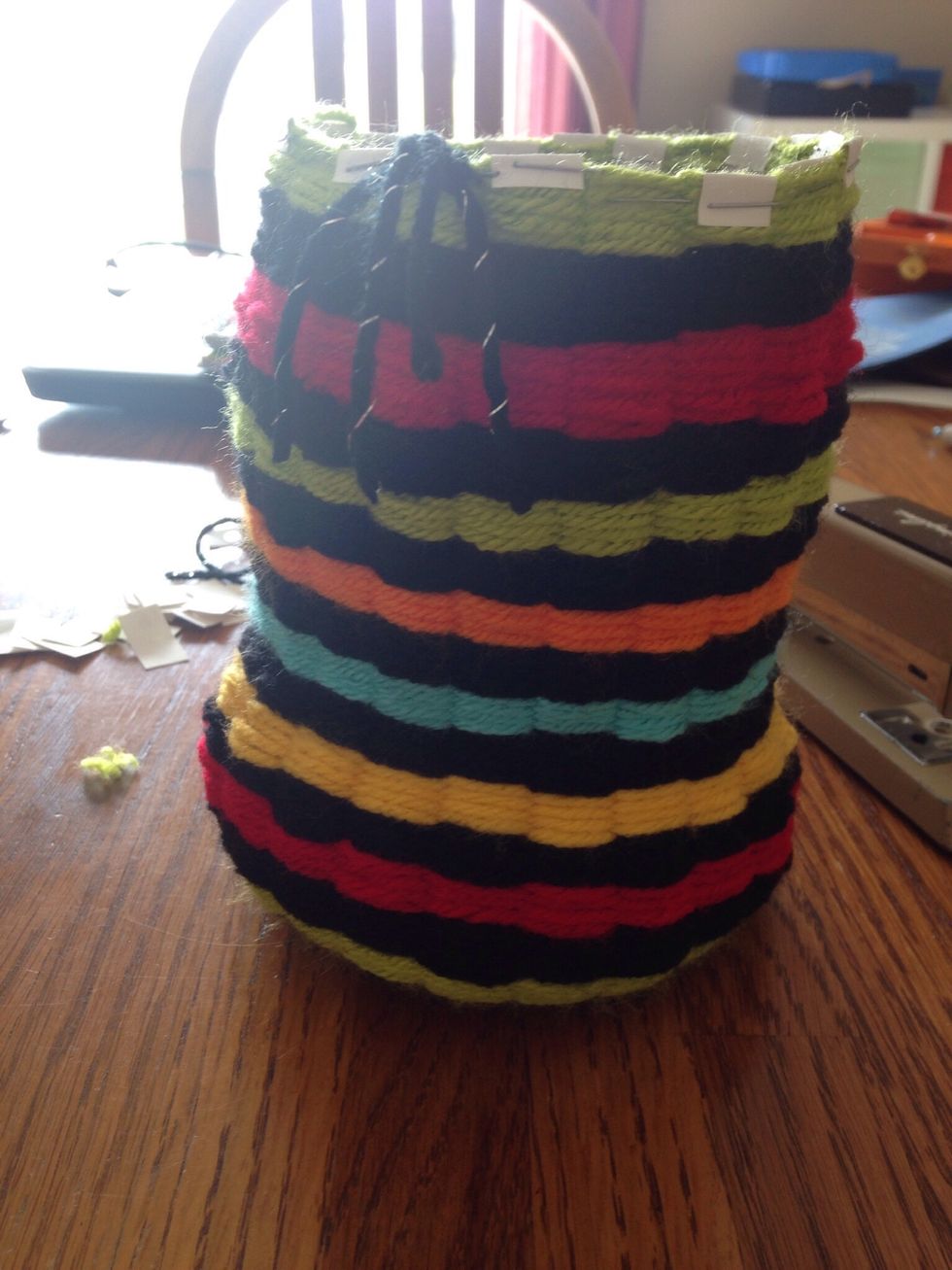 Tie on short pieces of yarn onto the top row of yarn that is woven around the basket to add fringe. Other embellishments like beads could be added as well if desired.
1.0 4x4 inch poster board
21.0 12 inch long 1/2 inch poster board strips
Pencil
Scissors
Stapler
Staples
Yarn assorted colors
Hole punch (optional)
Ruler