Get any piece of paper to make the paper airplane.(I used copy paper)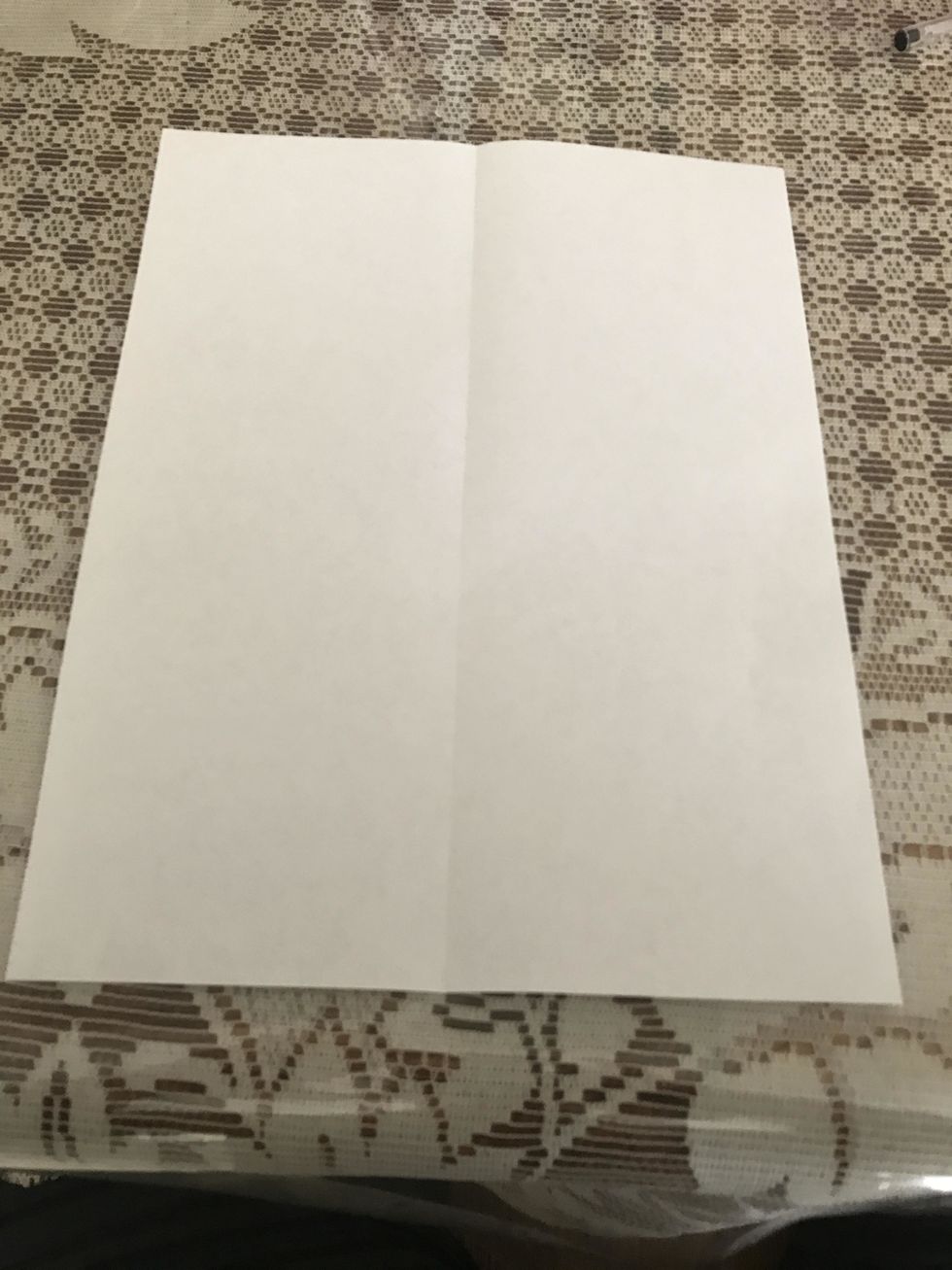 Fold the piece of paper in half lengthwise and unfold it.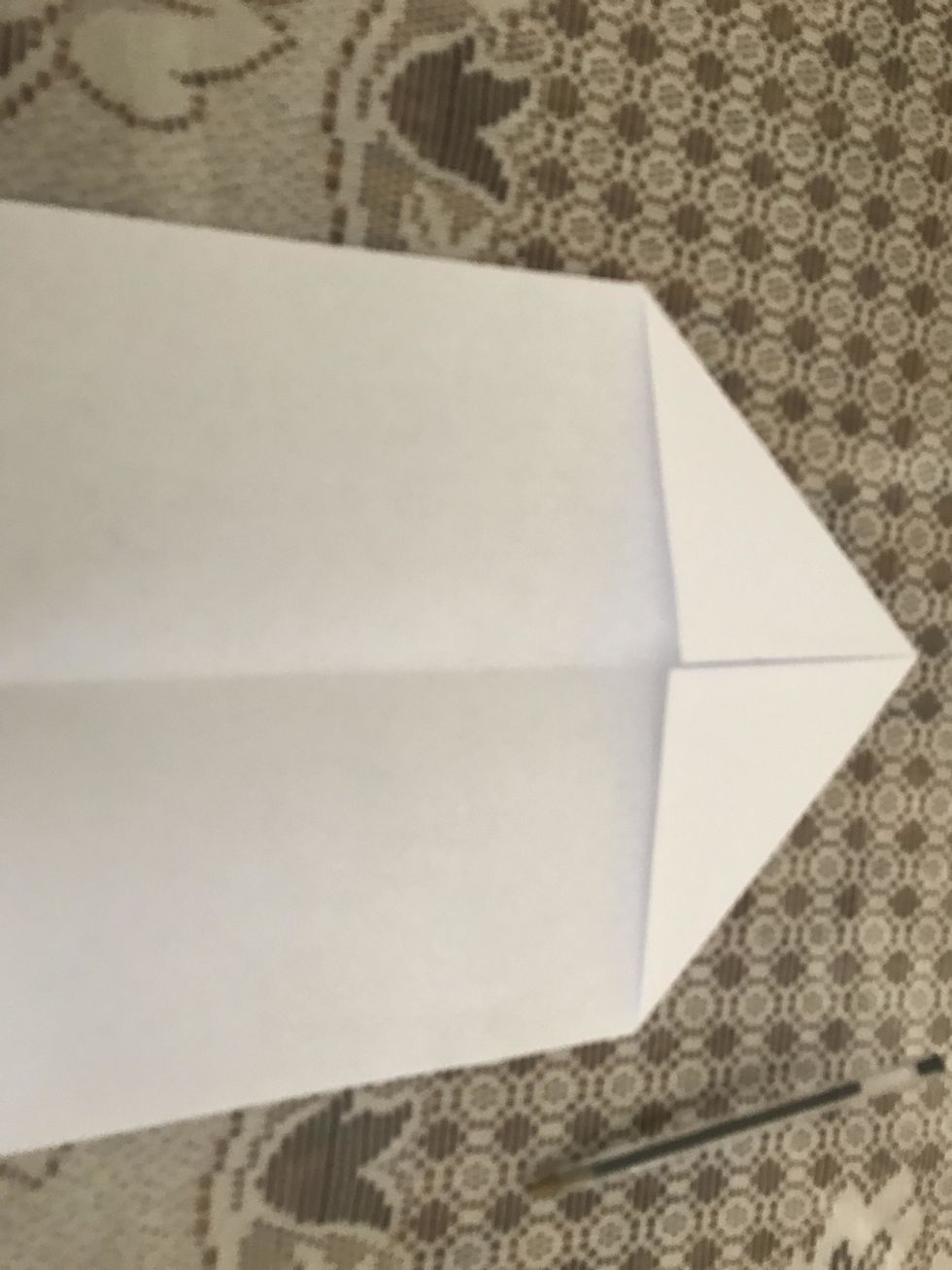 Get the top corners and fold them to the middle crease.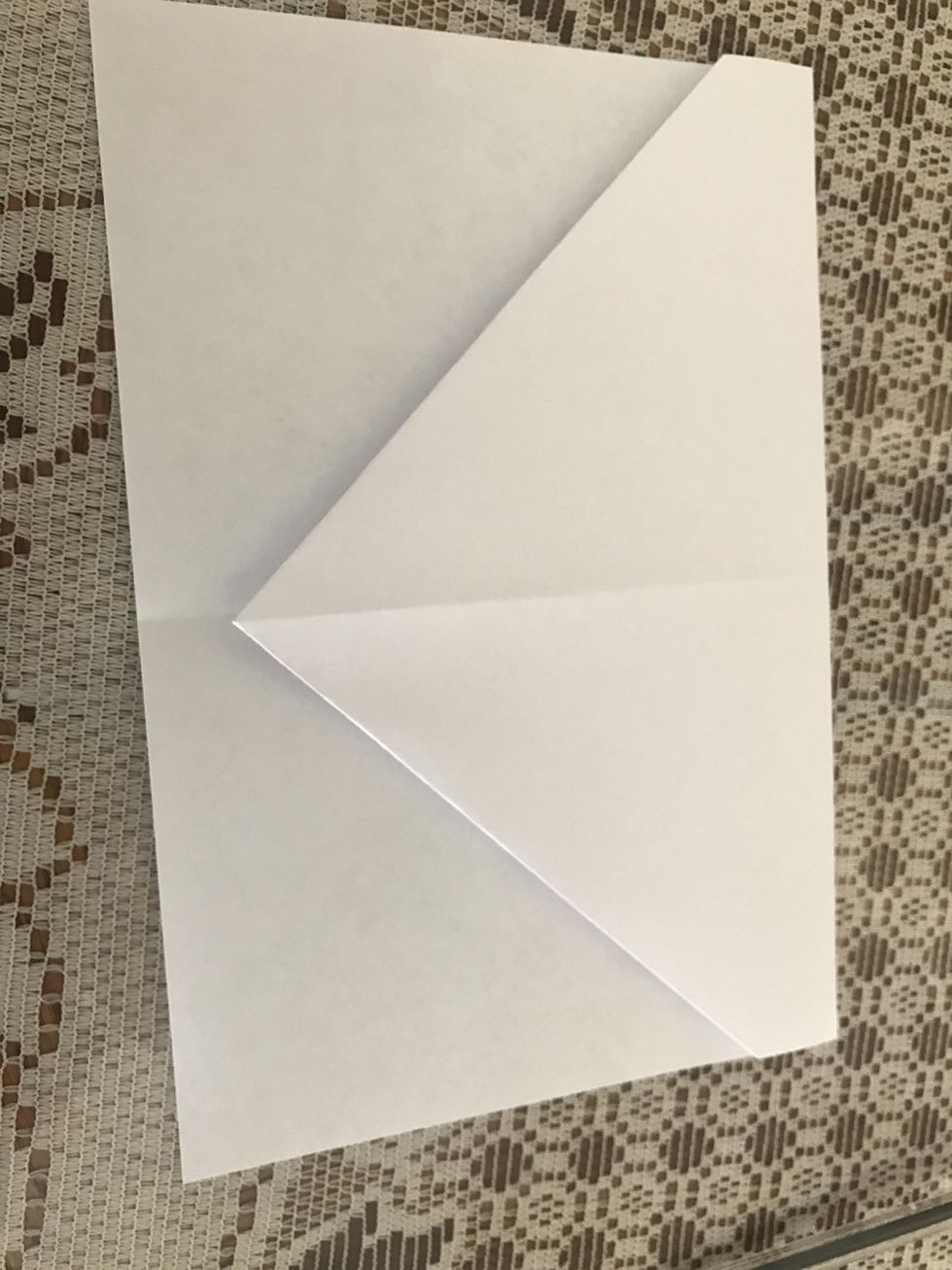 Fold the entire top down so it looks like an envelope, but make sure to leave half or a whole inch from the bottom.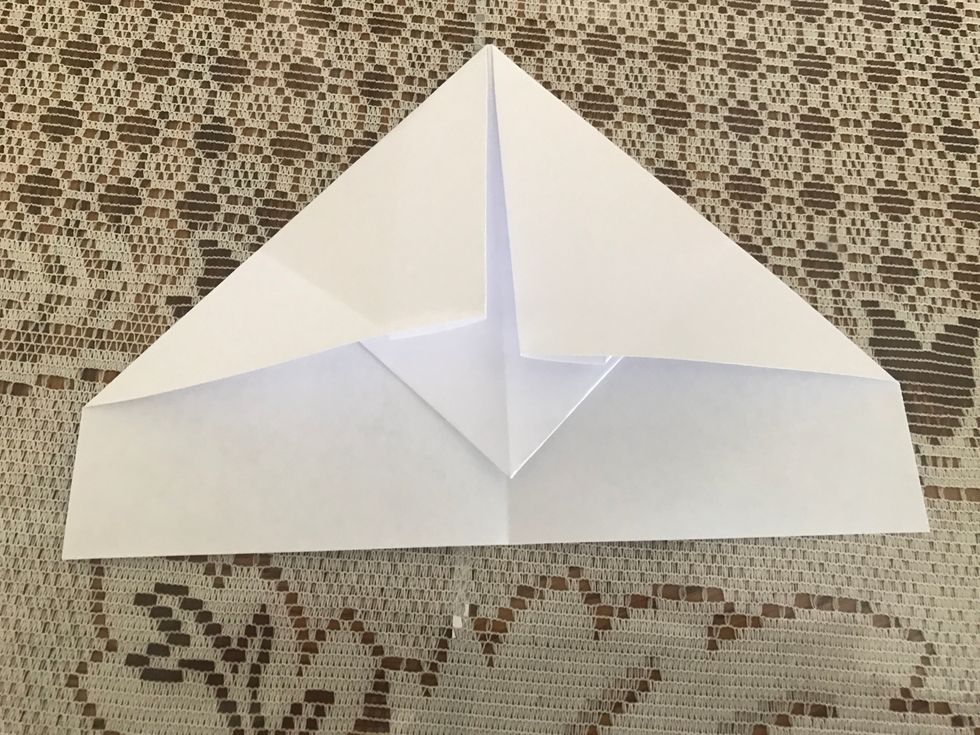 Get the top corners and fold them so they meet at the middle crease. You should have a small triangle hanging.
Fold the triangle up to hold the previous folds.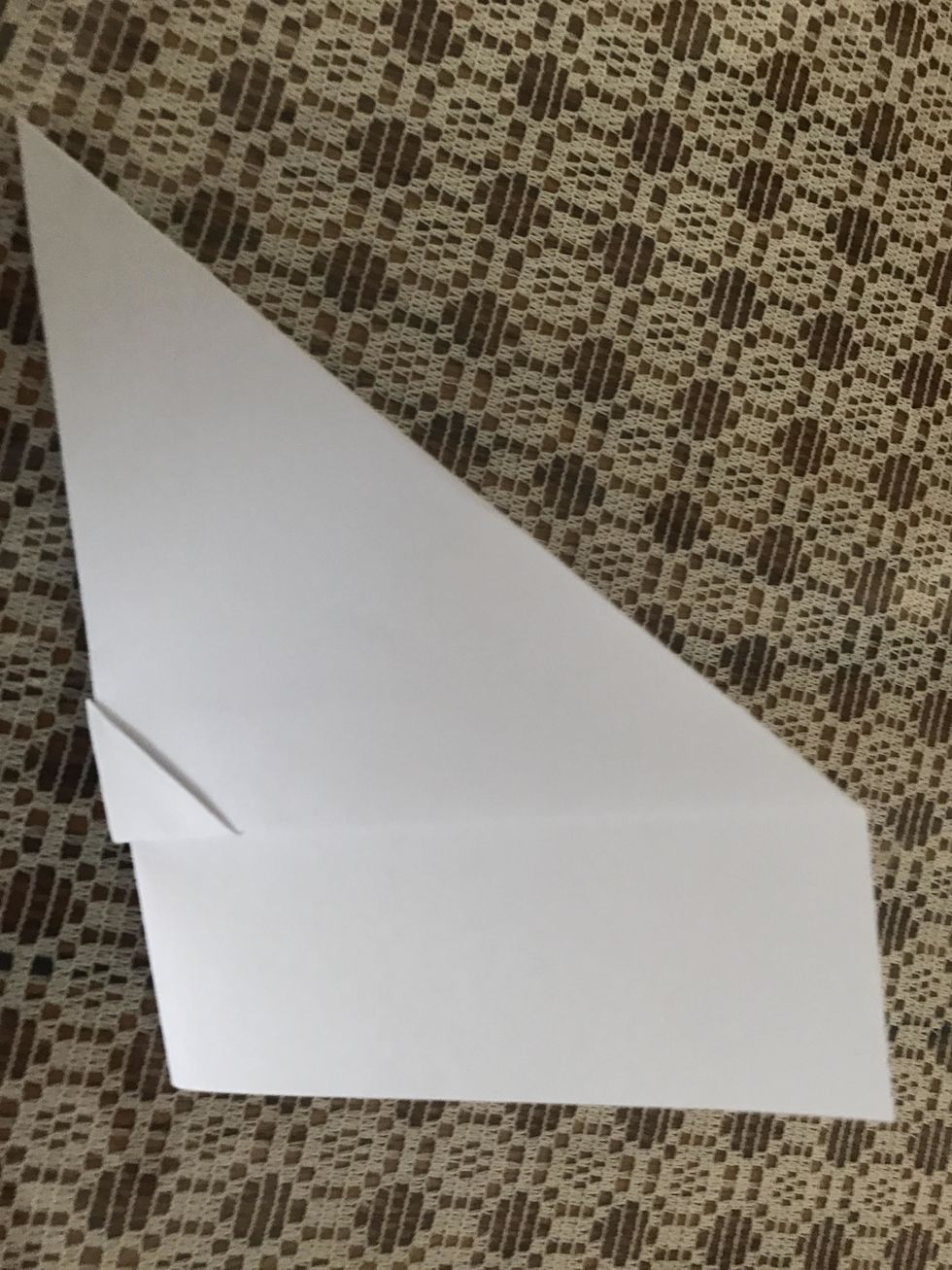 Fold it in half, but fold it outwards so the triangle the triangle will be visible from the bottom edge.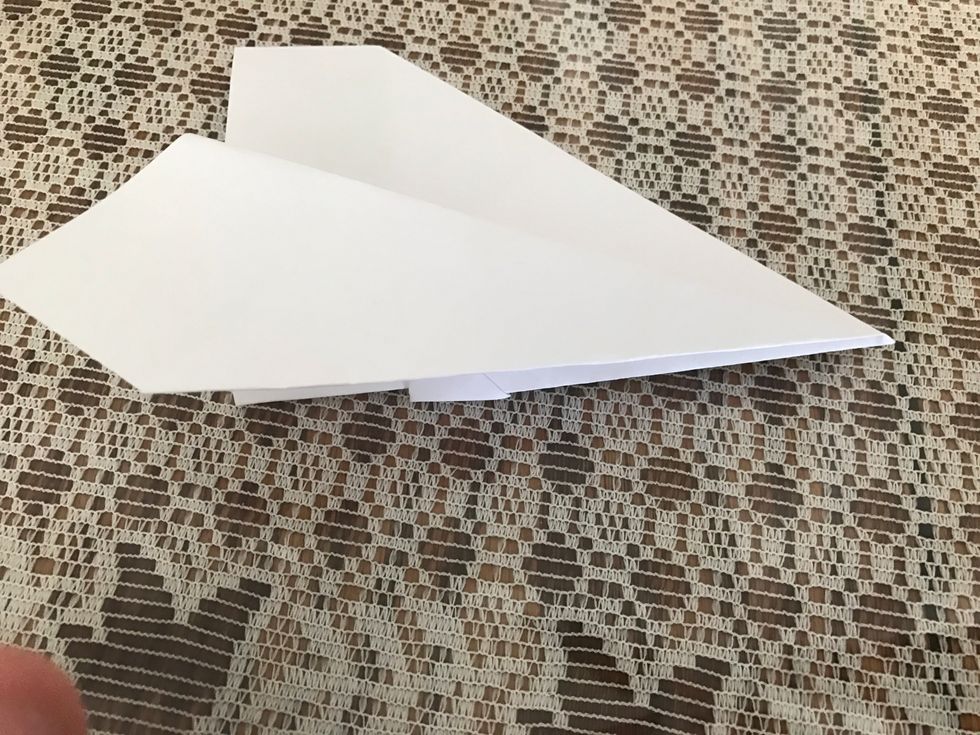 Fold the wing/flap down to the bottom edge of the plane. Do the following on both sides.
At this time you are done and ready to throw you paper airplane.