Use your favorite pancake mix and make the batter (Krusteaz is super easy to use!)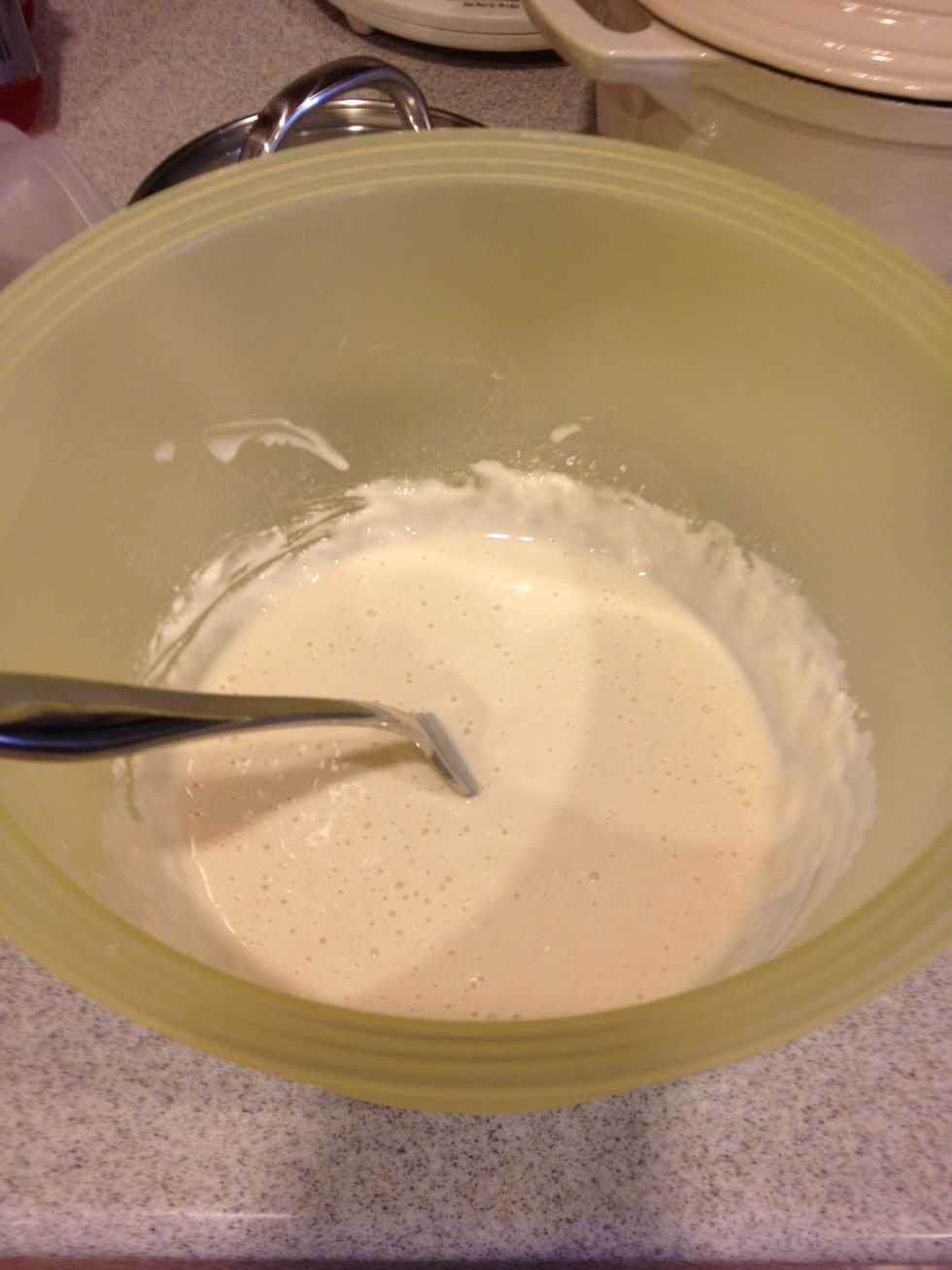 Your mix should look like this😁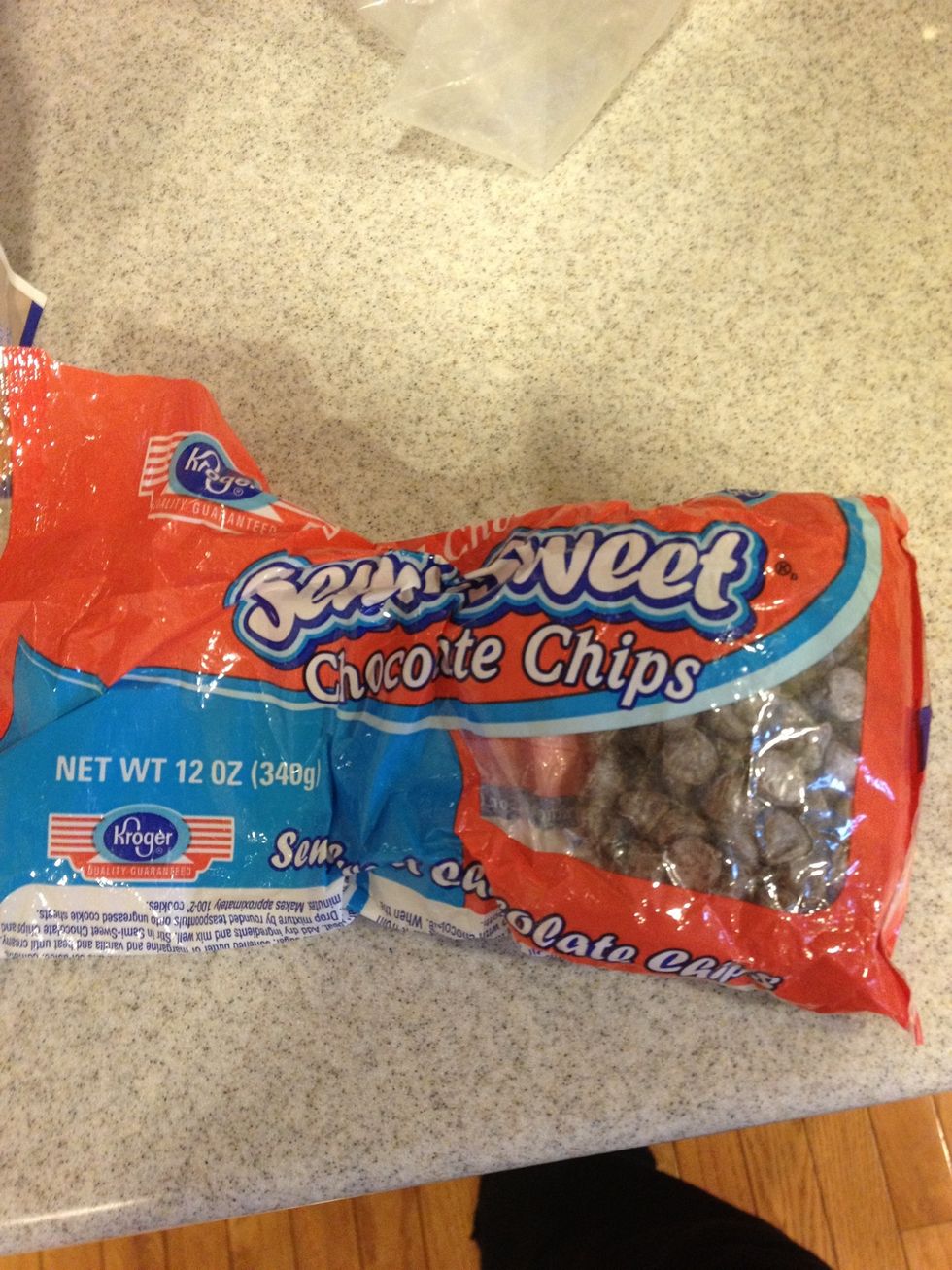 Have your chocolate chips ready! Semi-Sweet is the best. Use your favorite brand; mine is Toll House, but this is all we had.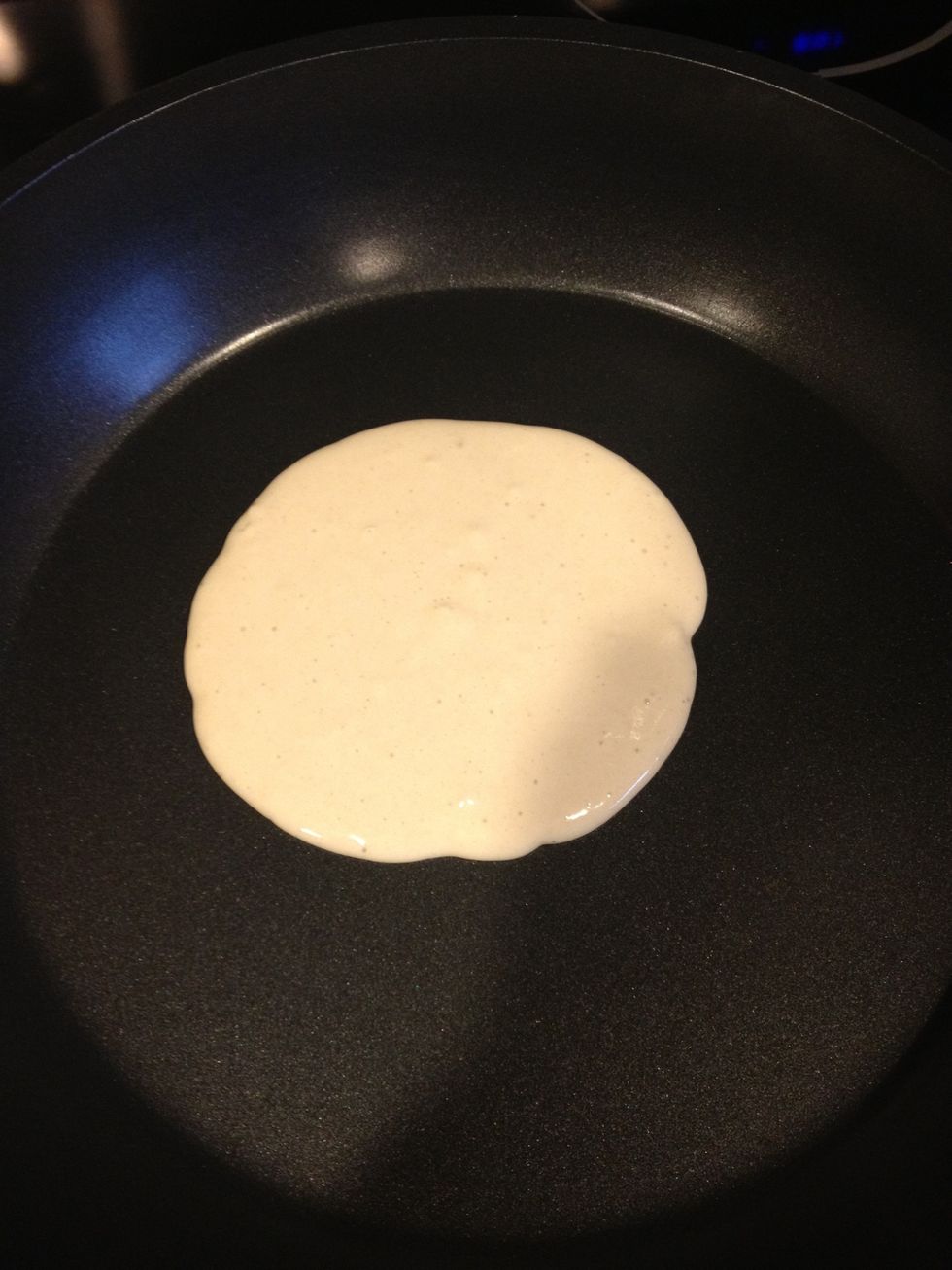 pour the pancake like a regular pancake; you are ready for the next step when the top is bubbling through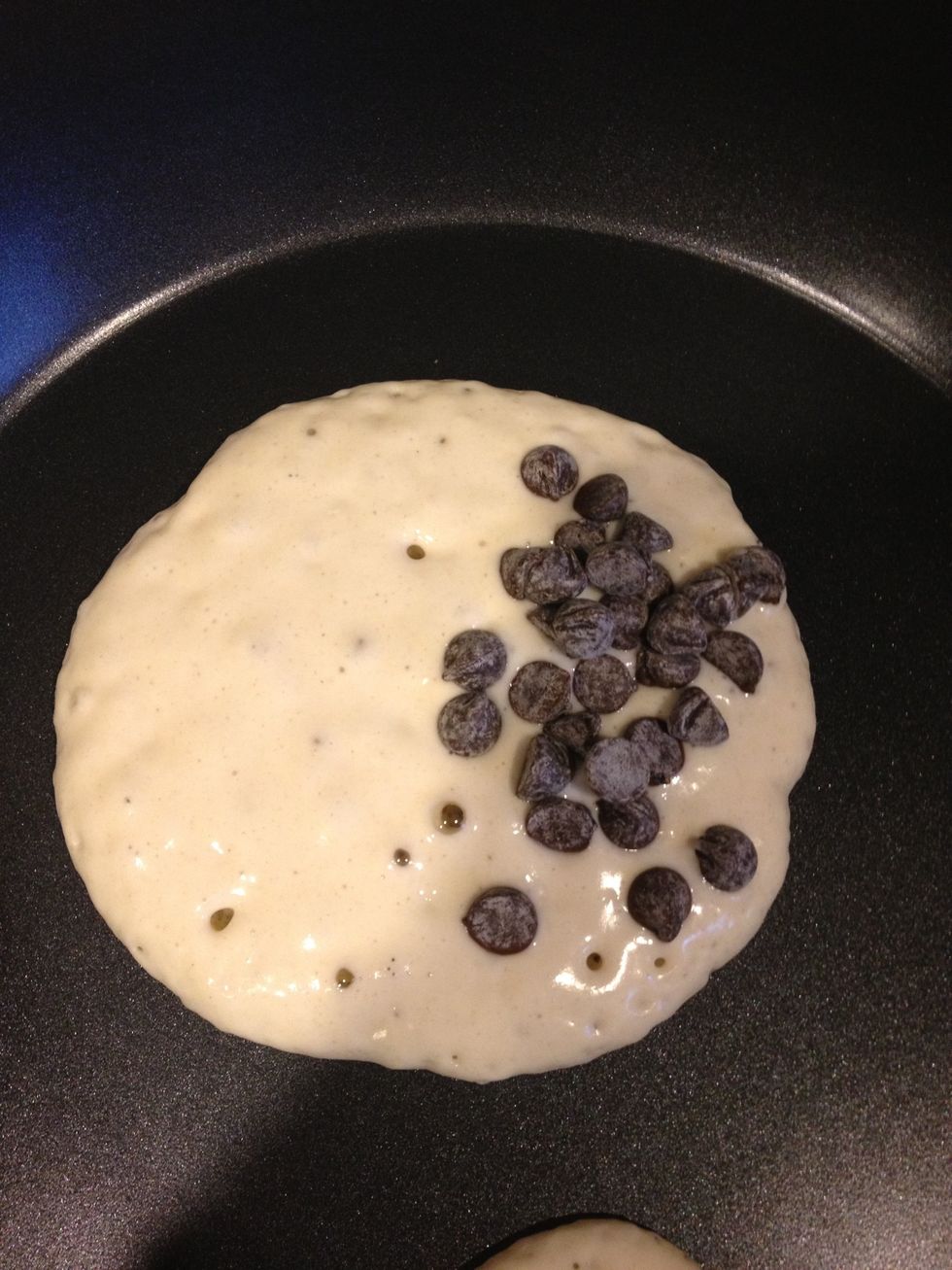 sprinkle chocolate chips abundantly on one side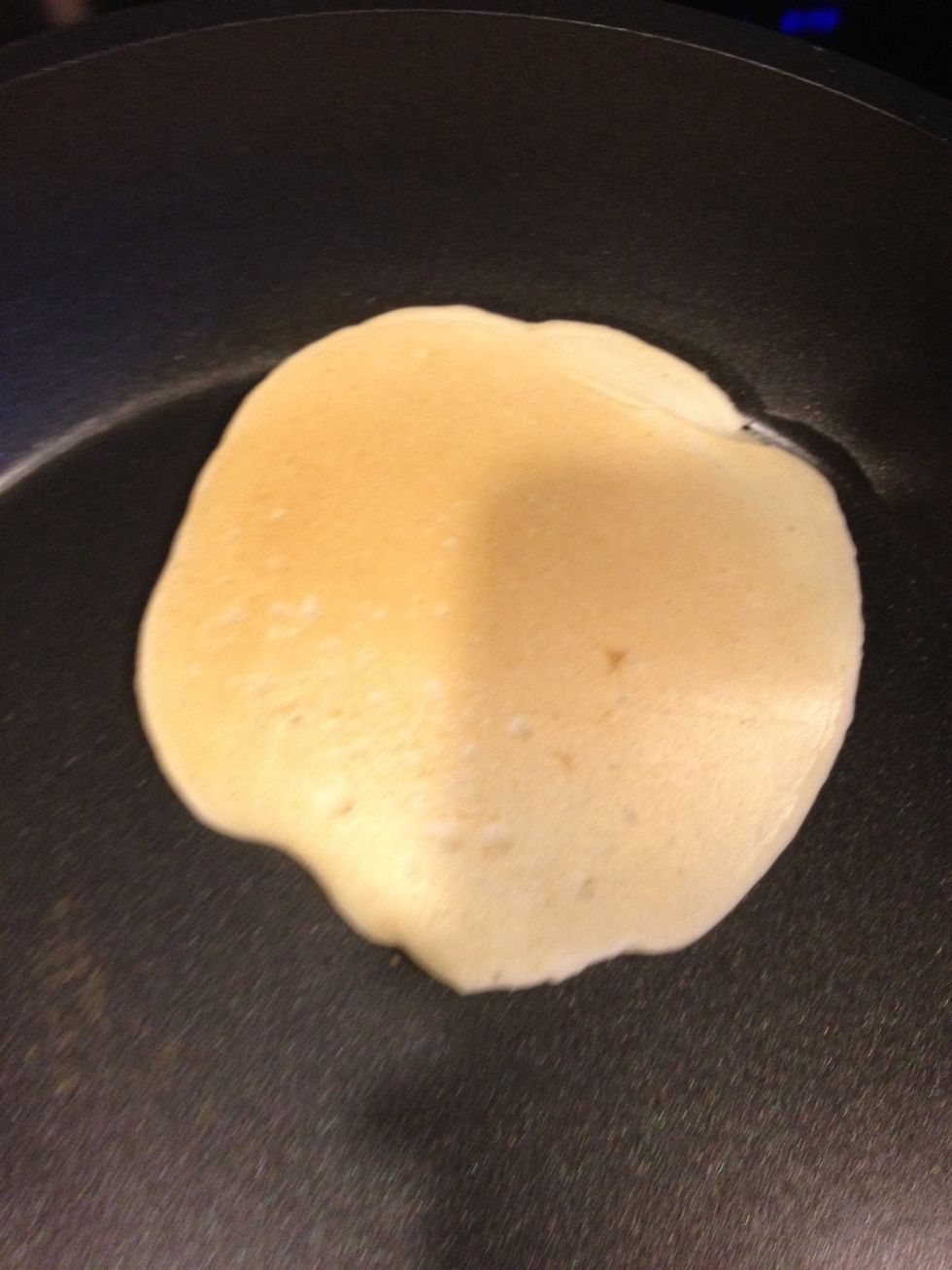 flip it over (I added a bit of batter over the chips just to be safe)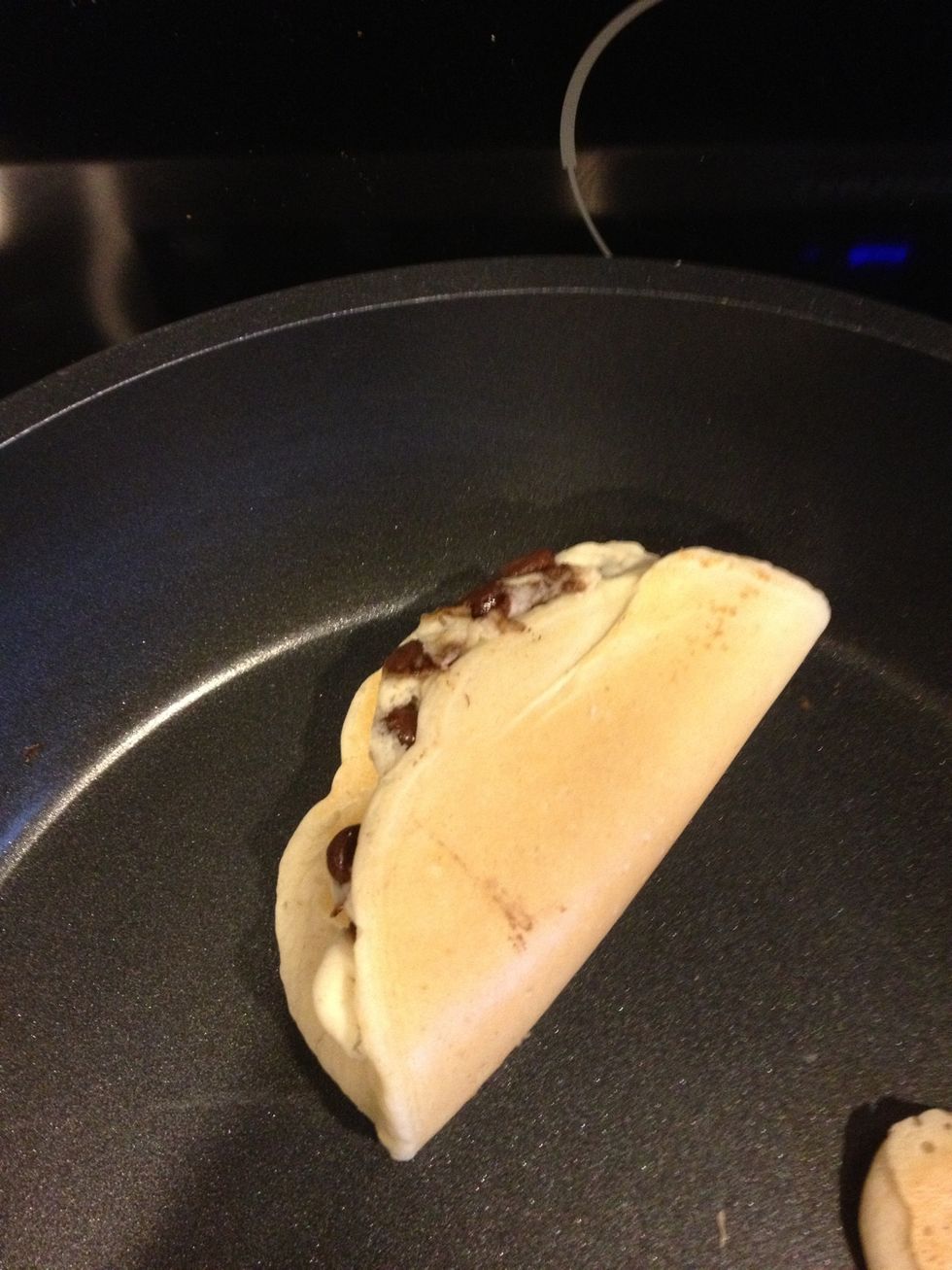 Fold it over to one side.
Voila! Enjoy your omelette!
pancake mix
chocolate chips
Jennifer Leigh
fourteen years old, going into the big scary world of high school. just here to have fun :)