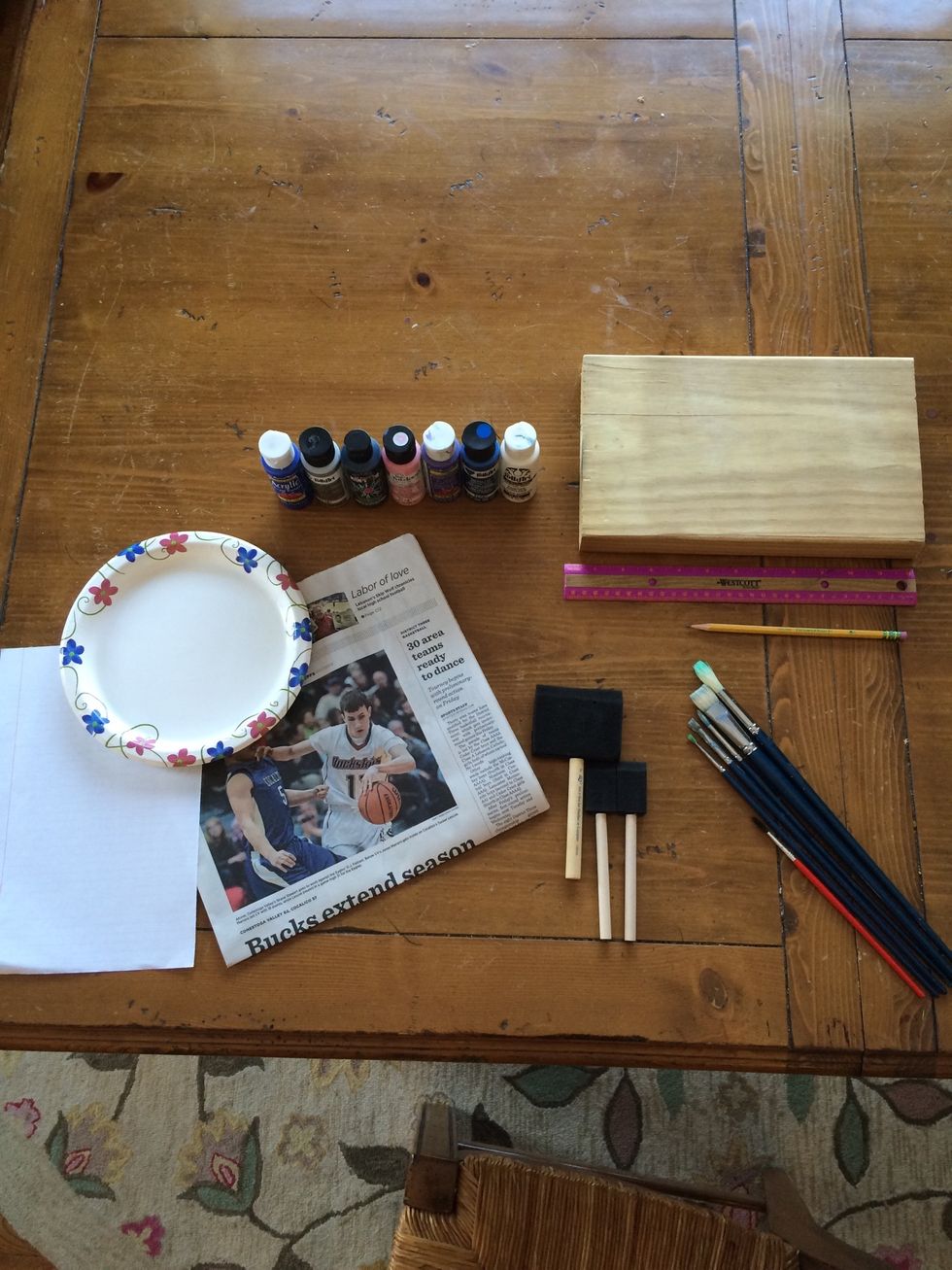 First, get all of your supplies gathered.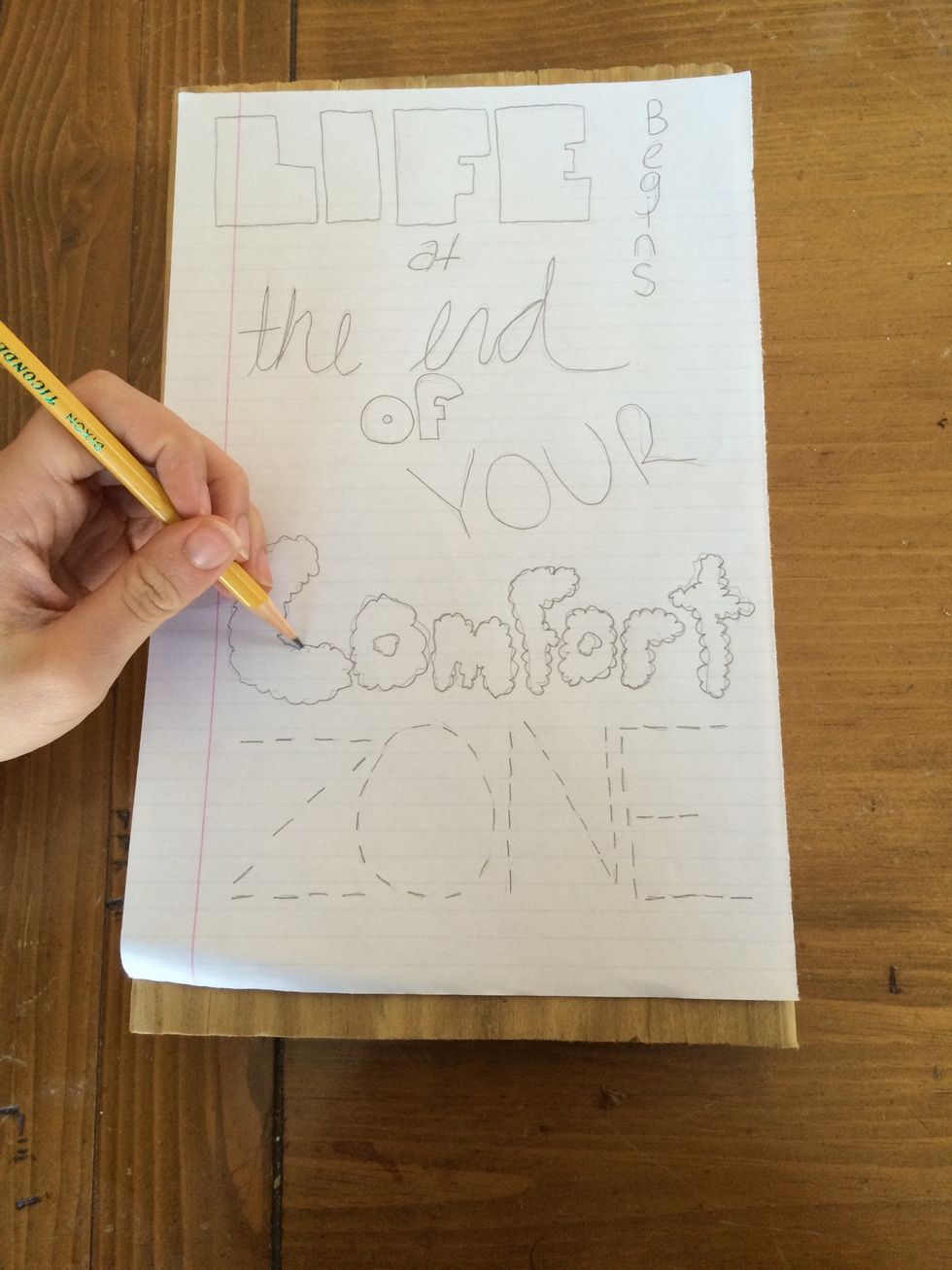 Then, start by sketching your quote on a piece of paper the size of your wood.
Put your paints on a plate and use them to mark what colors you want each part of the design to be.
Transfer your sketch on to the piece of wood. If you plan on having a solid background, paint that before you sketch your design.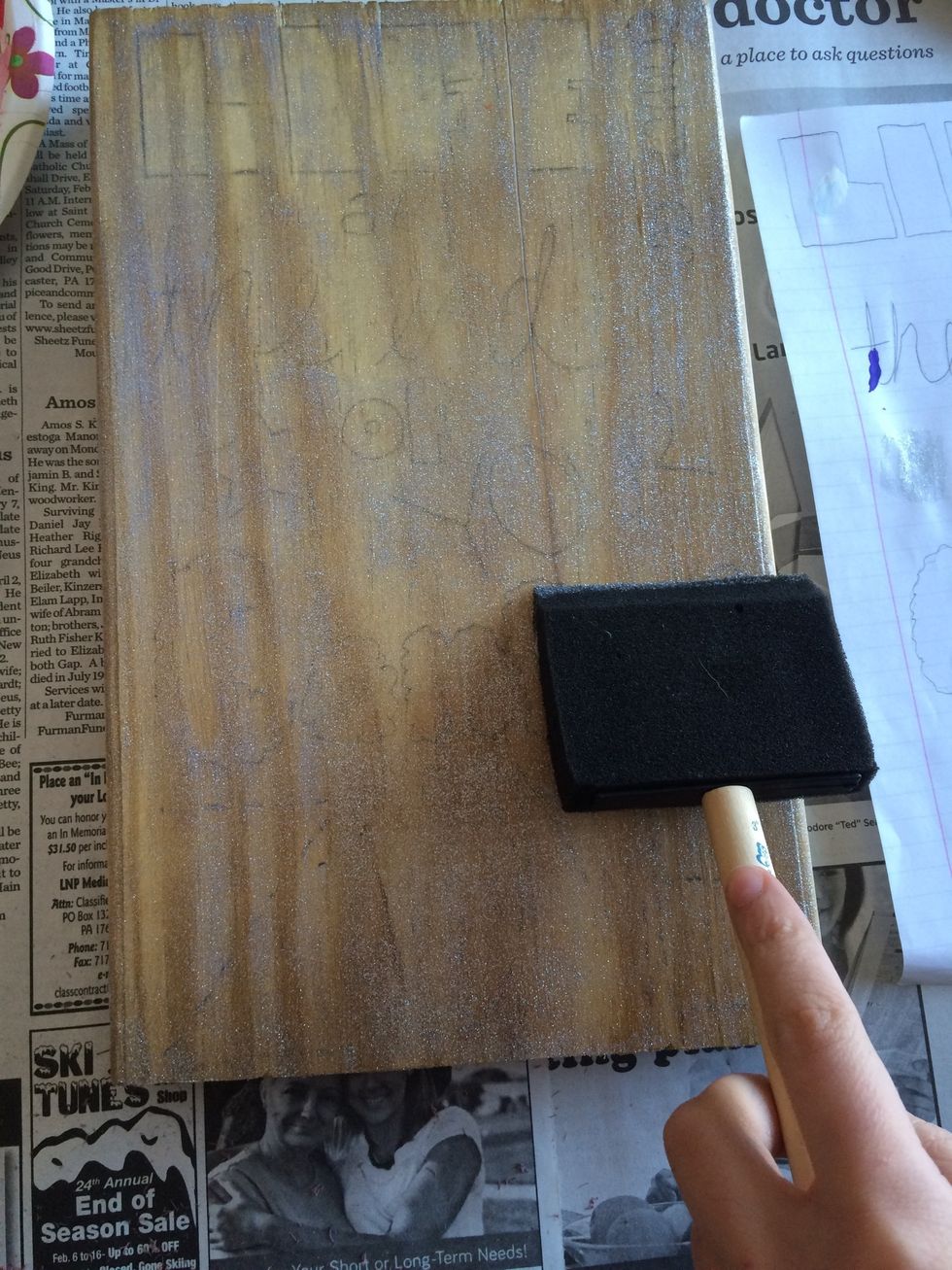 Paint your background color on to the side of the wood.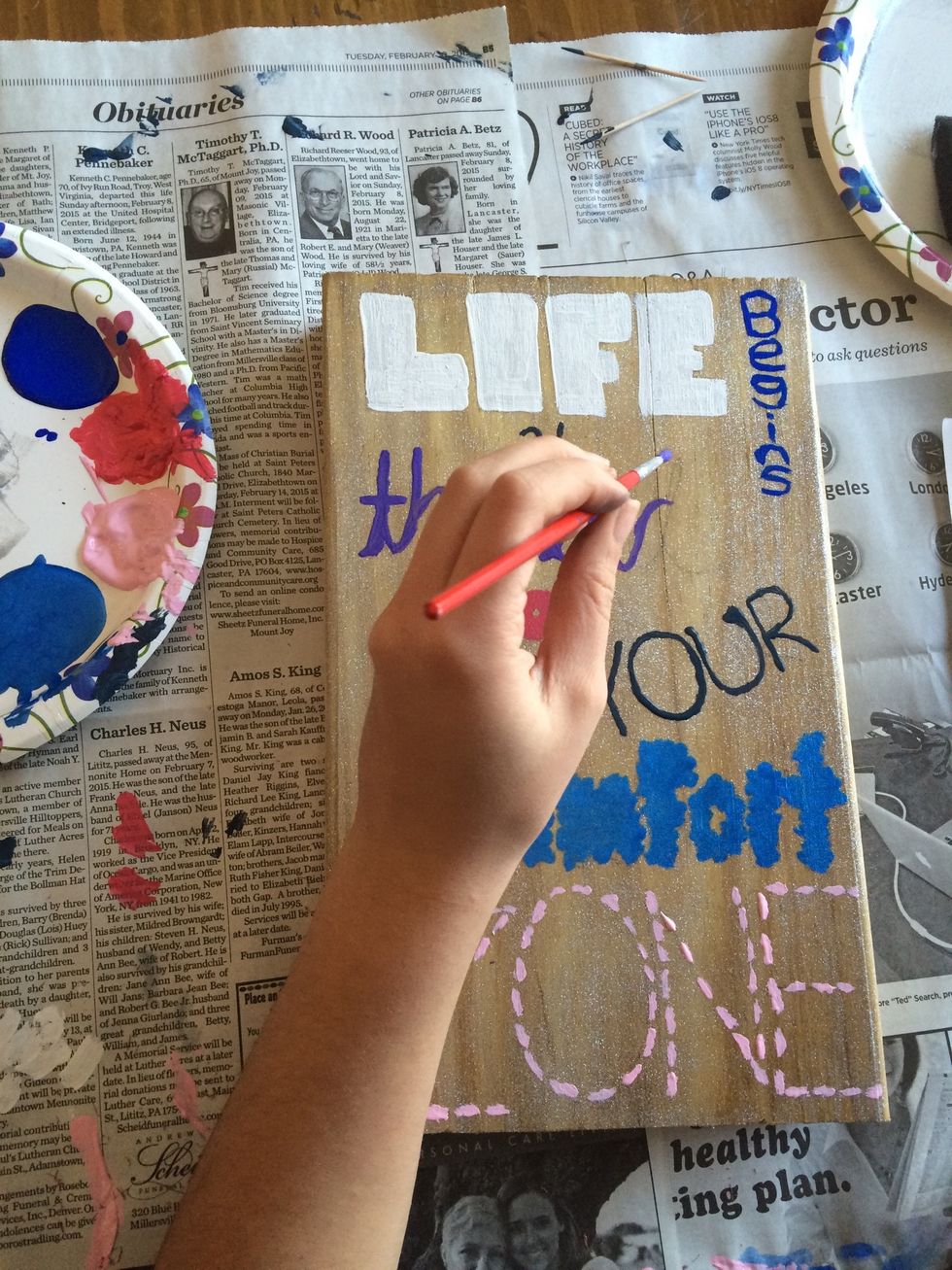 After your background paint dries, paint the rest of your design on your piece of wood.
Finally, find the perfect place to display your pallet sign.
A piece of wood
Acrylic paints
Paintbrushes
Newspaper
Ruler
Pencil
Paper plate
Paper