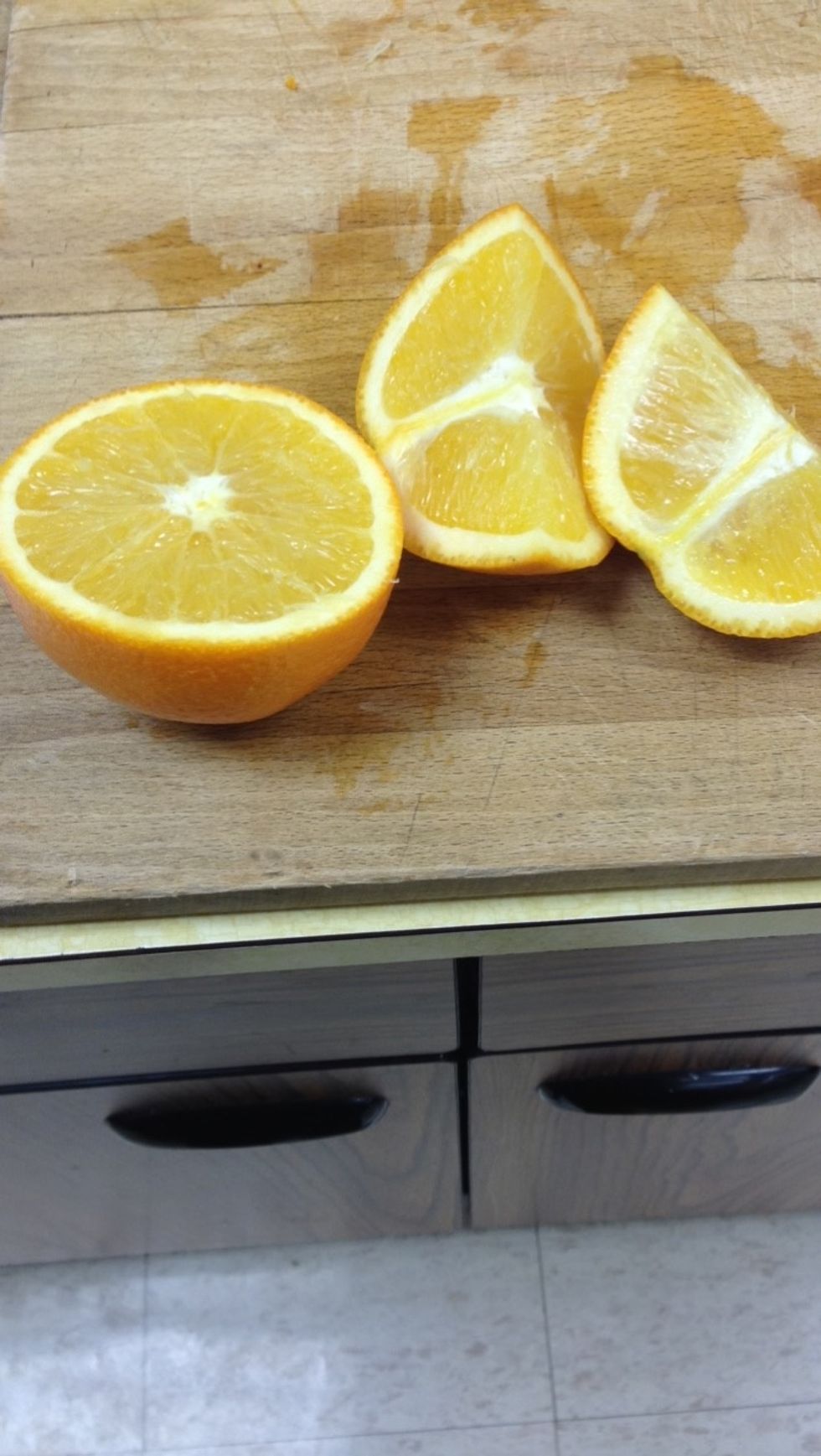 The larger orange, you will make the head from. Cut it in half through the middle. Cut the half down the center so you have a quarter.
Decide which side will be the area where the eyes will go and which side the mouth will be.
With this orange you are going to carve four stripes on either side of the front. With the tip of your paring knife score into the orange, don't go too deep you want the white pith to show.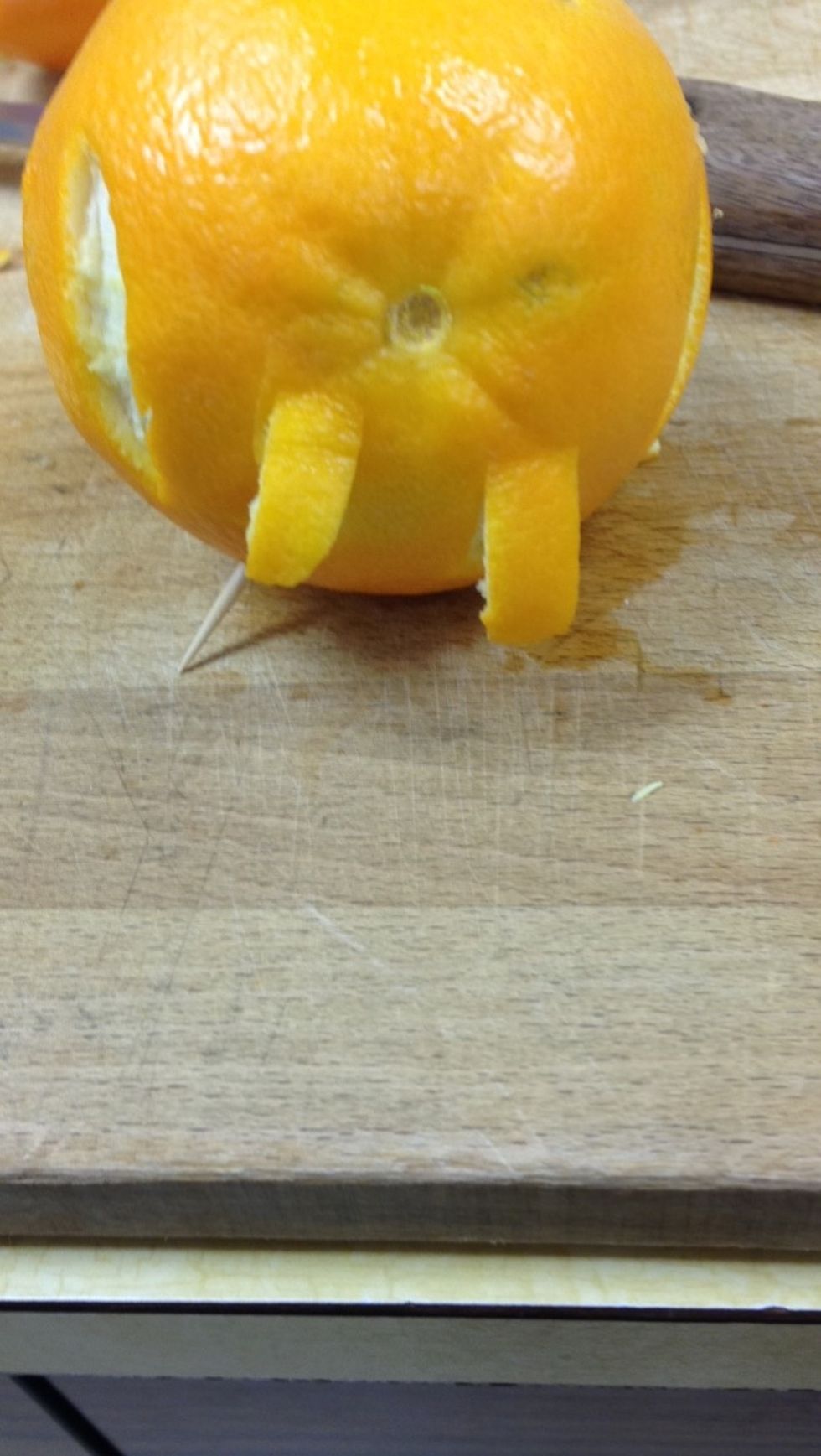 You are also going to cut two front paws on the bottom of this orange. As you did with the ears, cut a paw shape and slide the knife under the skin to separate it from the orange.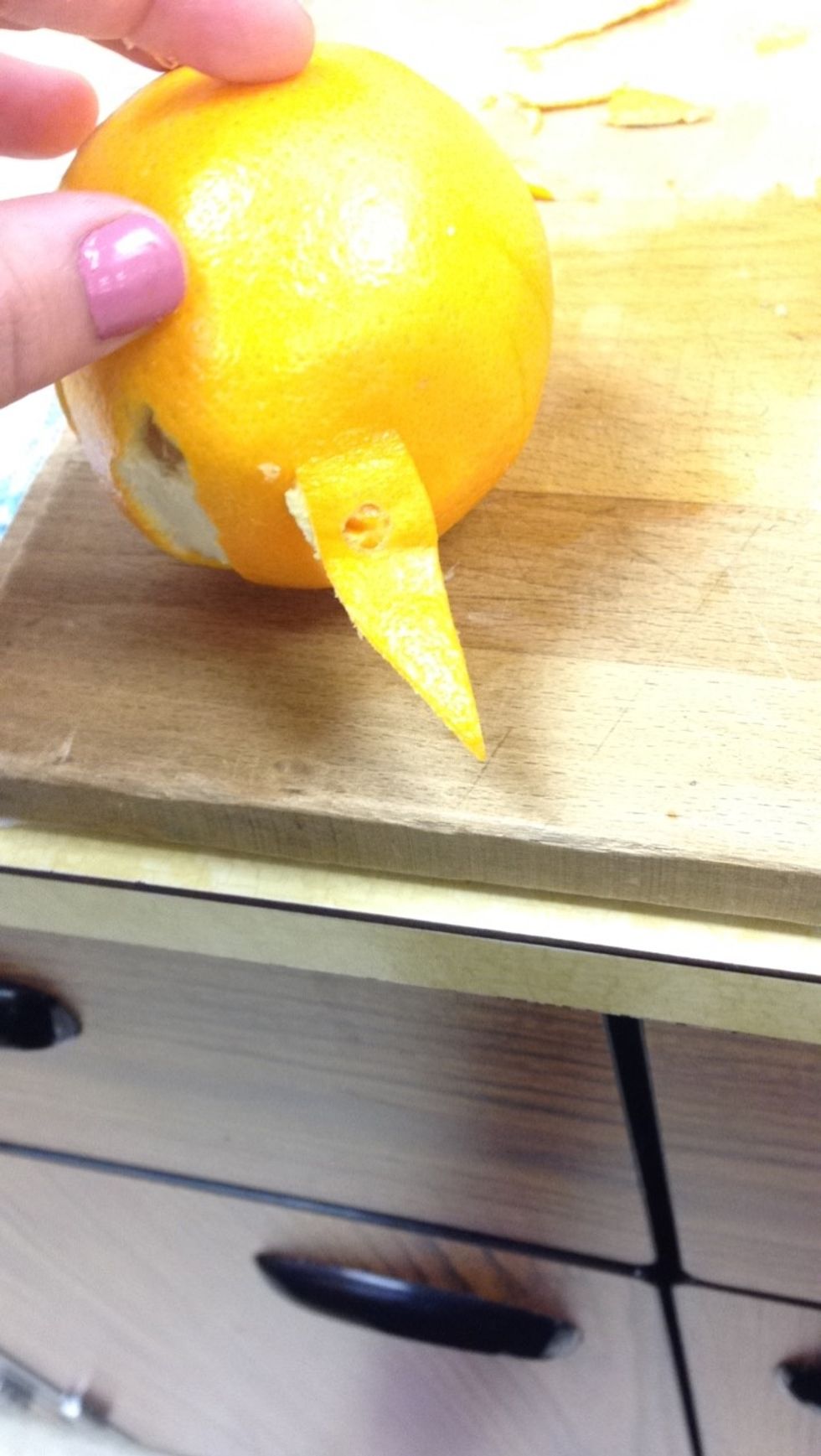 To make the tail cut a quarter piece of the orange from the remaining head half and remove the pulp from it so you only have orange skin.
Trim the sides of this quarter so you have something resembling a tie shape. You are going to curl the tail and slip it under the body of the cat. Attach the head to the body with two tooth picks.
2.0 Oranges---one bigger than the other
5.0 Toothpicks
1.0 Paring knife