Start with a piece of paper!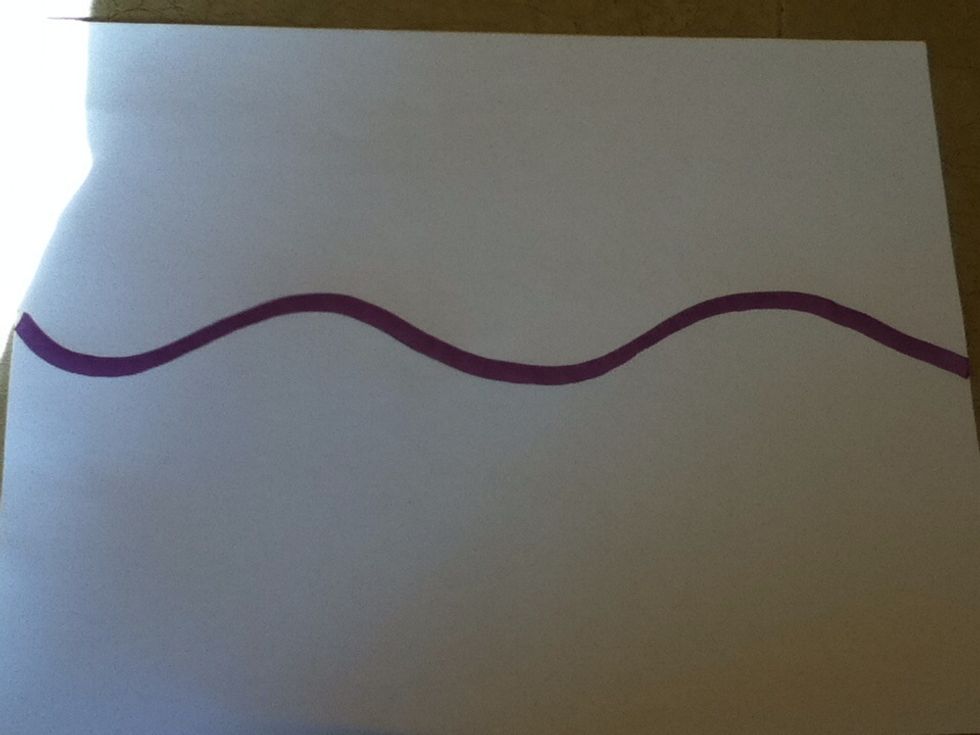 Draw a squiggle like the one in the picture, in the middle of the page!
Make a half circle like this on each side of the line. Continue along the whole line...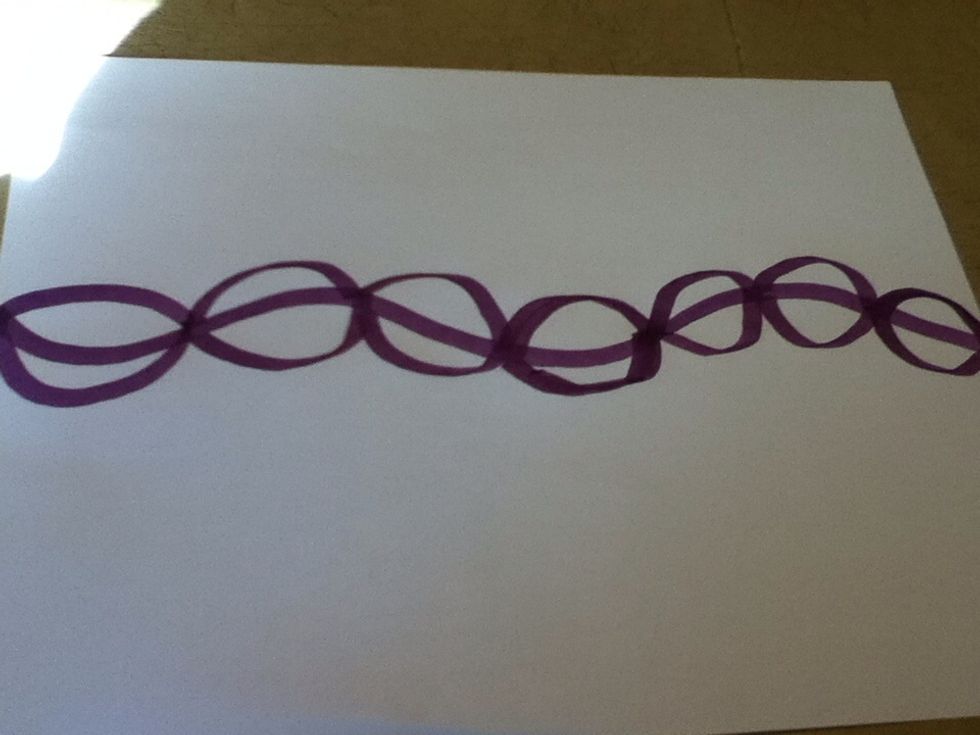 Like this!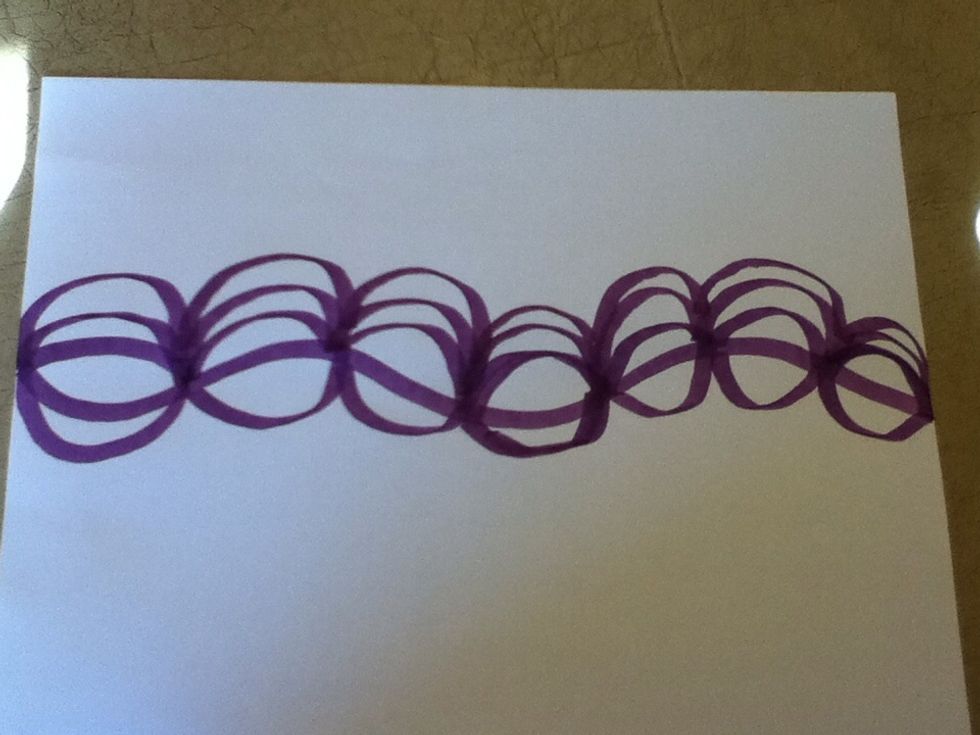 Start adding half circles one at a time across the whole line until you finish it...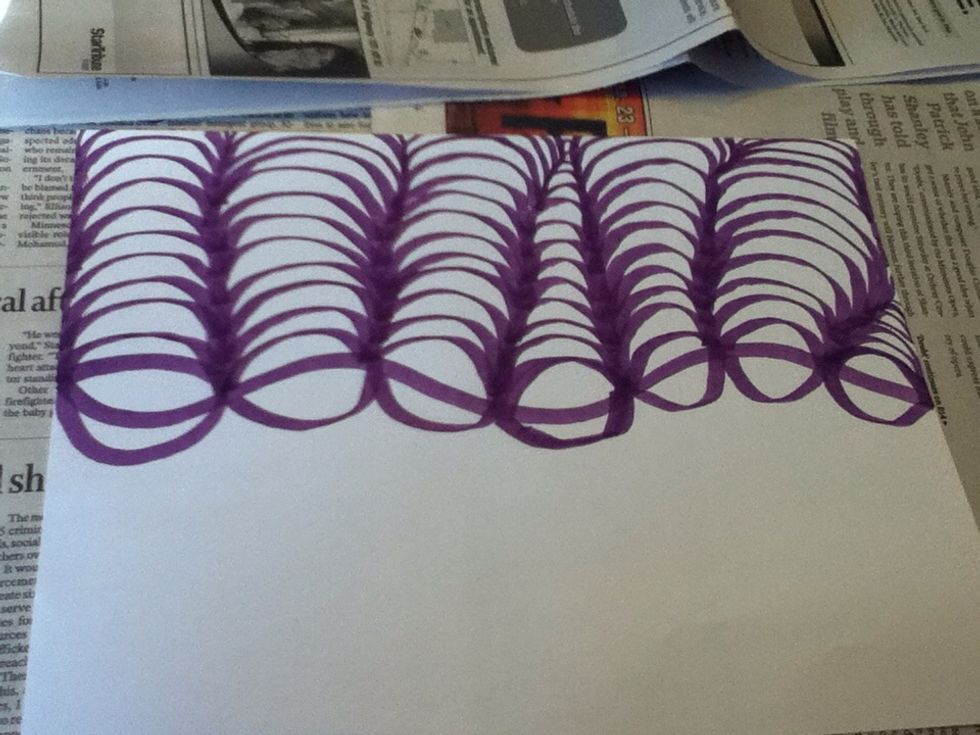 Like this!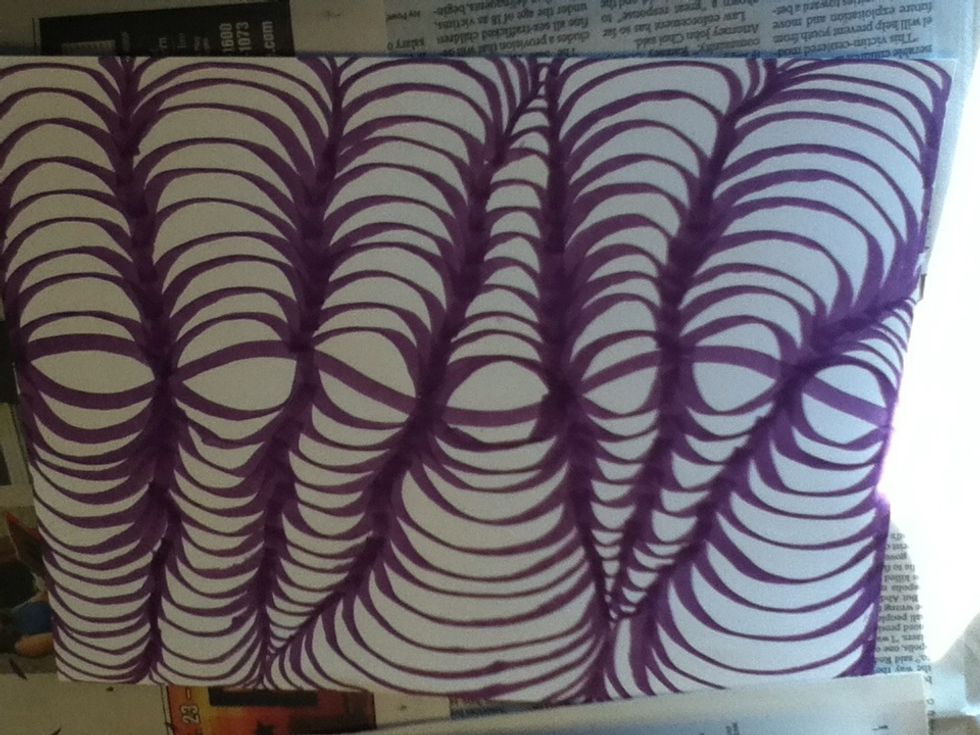 Now do the other side the same way and it should turn out somewhat like this!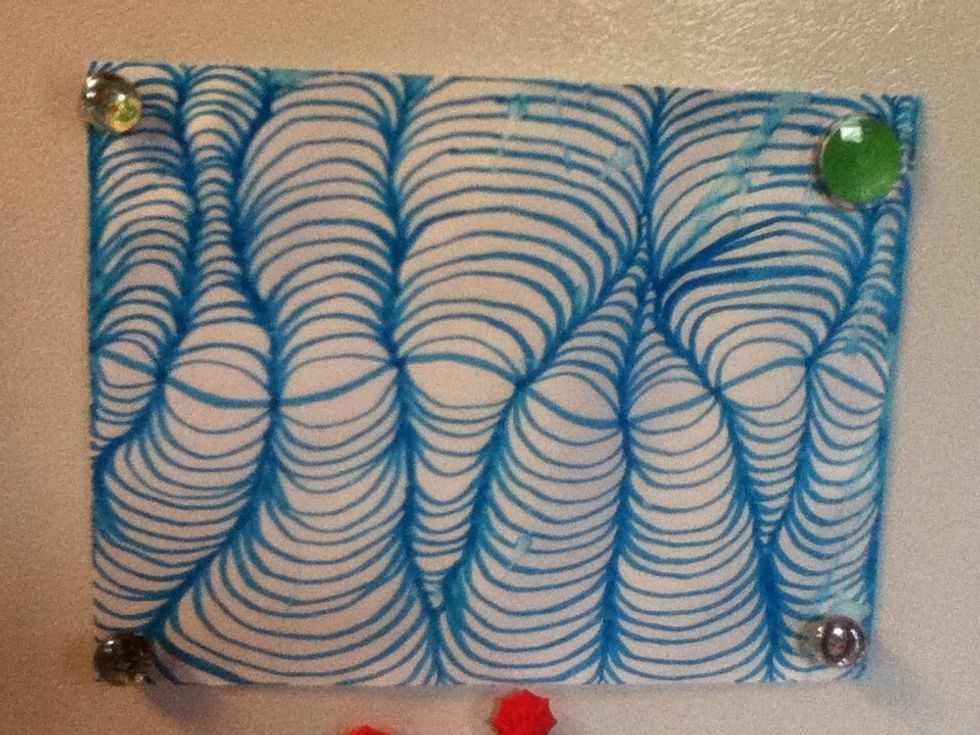 Here are some others I have done! They will all turn out differently! You can make some lines bigger than others so some look they disappear!