Take the goldfish bowl and put a few little rocks to cover the bottom of the bowl. Then fill the bowl half way full with dirt.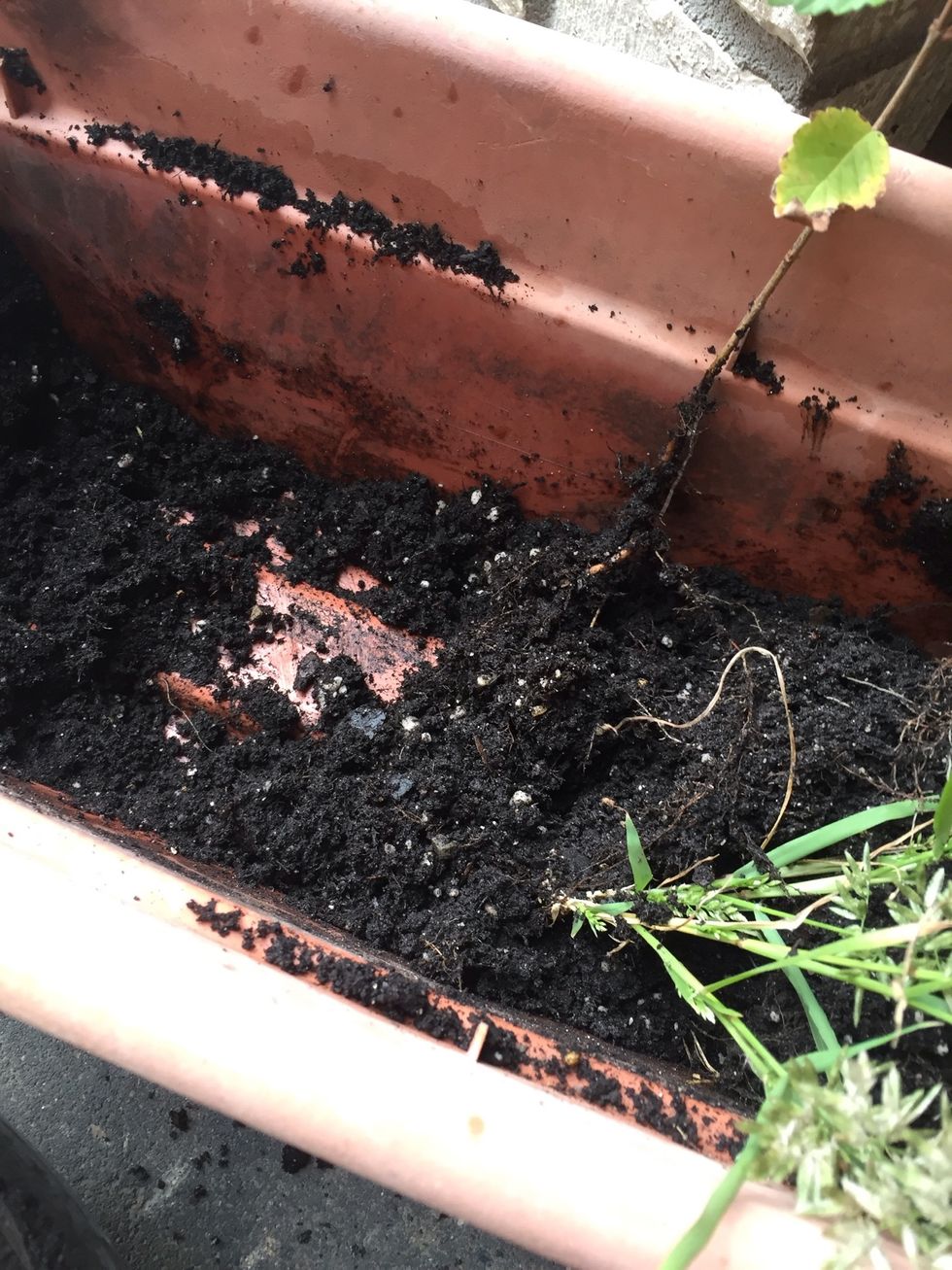 Get the plants you want MAKE SURE TO GET ALL THE ROOTS OUT OF THE SOIL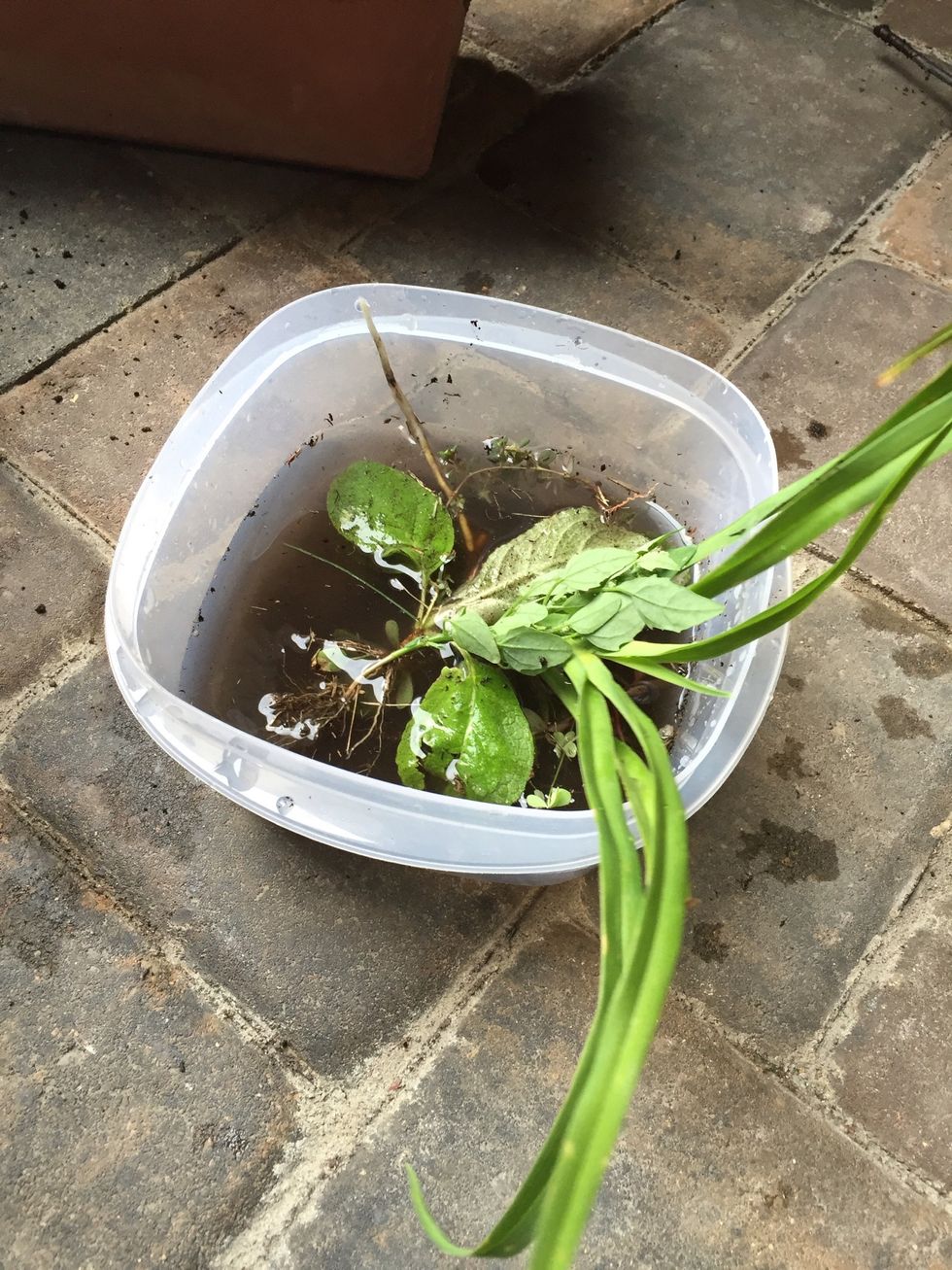 Then soak the roots of the plant in room temperature water.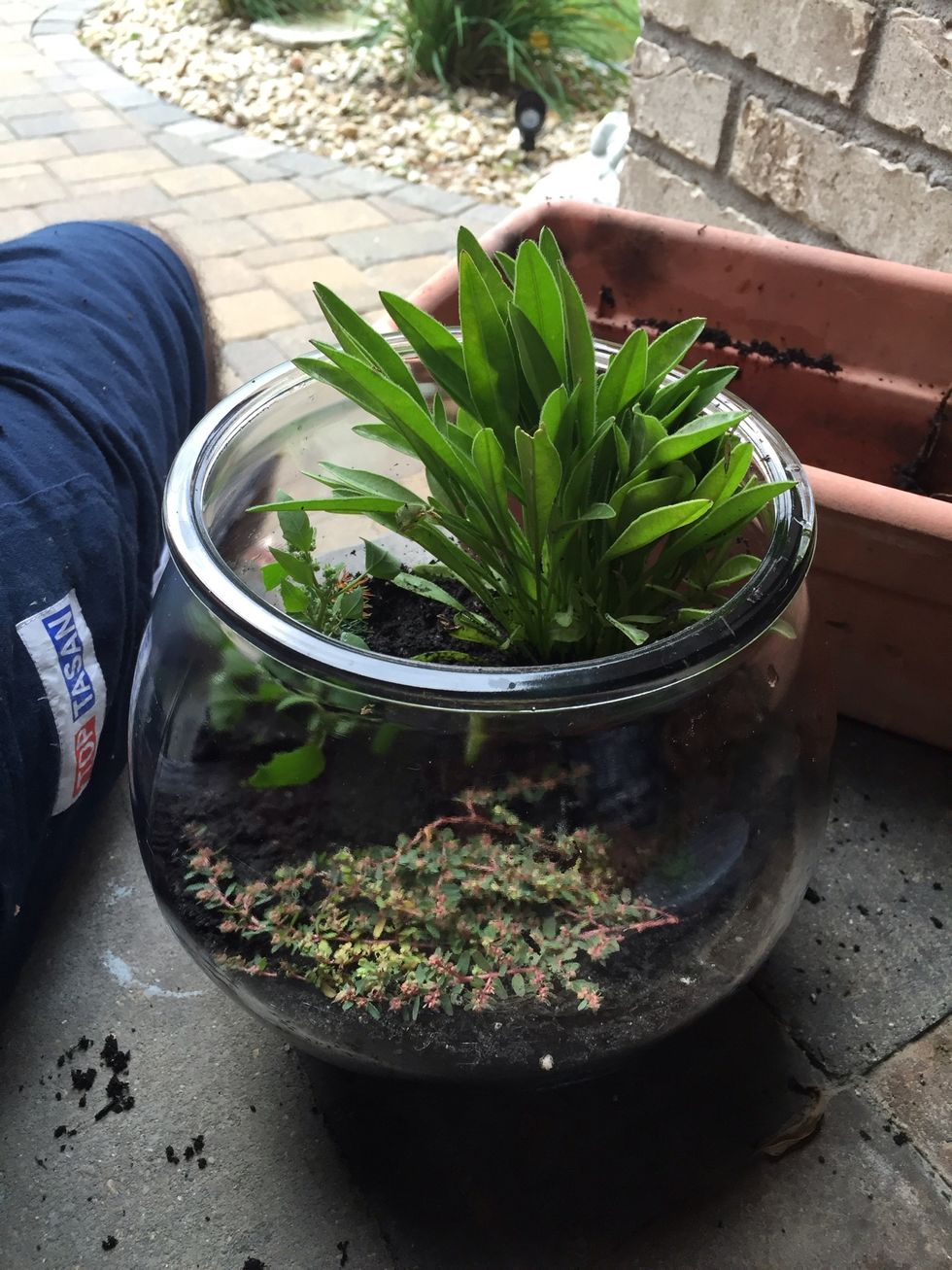 Barrie the plants in to the soil make it look presentable😉
Then add your pine cones and you moss remember it needs to look presentable 😀😉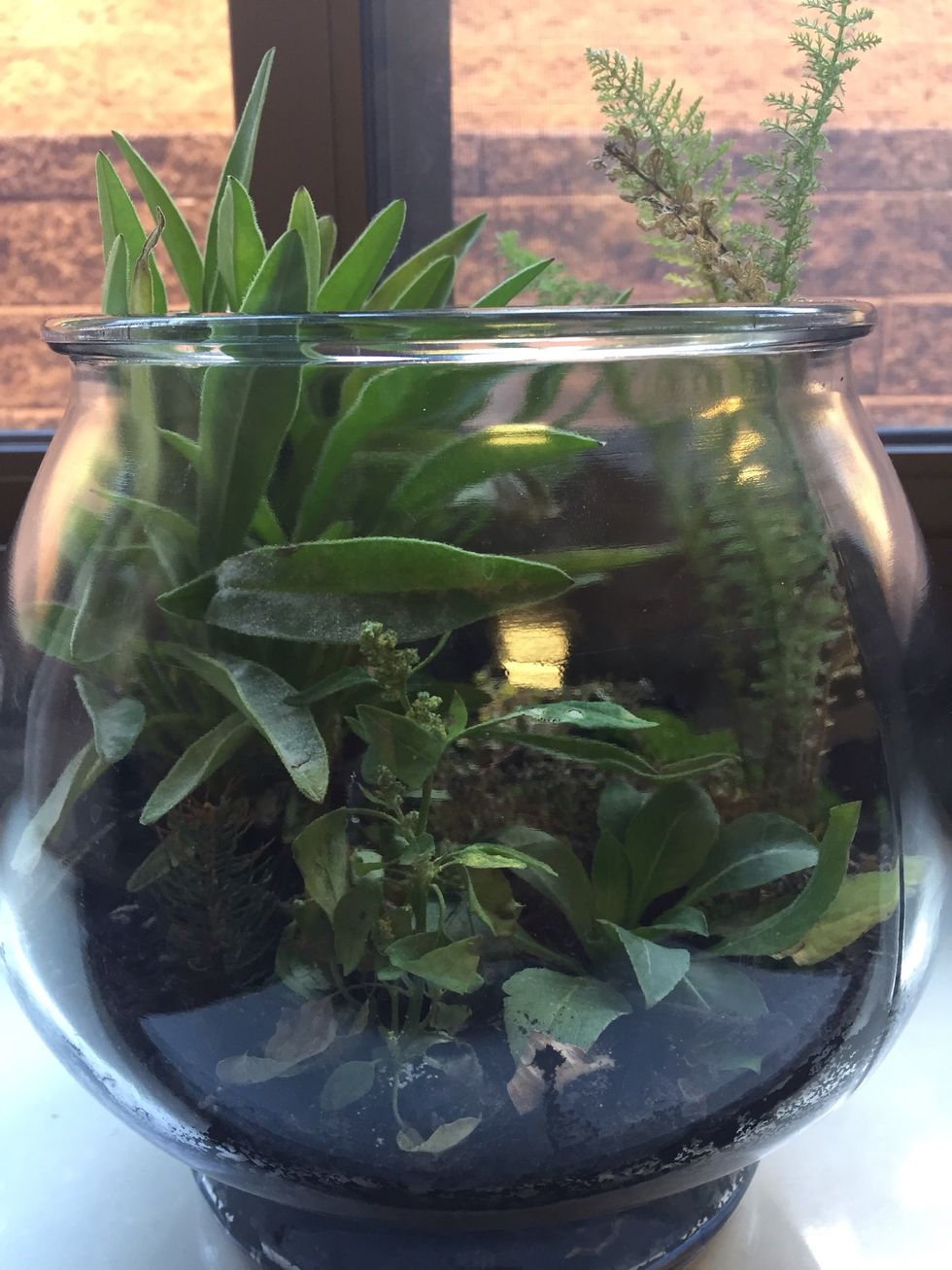 There you have you final piece that looks very presentable!
Shout out to my loving brother he made this and I was amazed I hope you have fun making this project
Dirt
Plants
Fish bowl
Moss
Little rocks
1.0 Pinecones