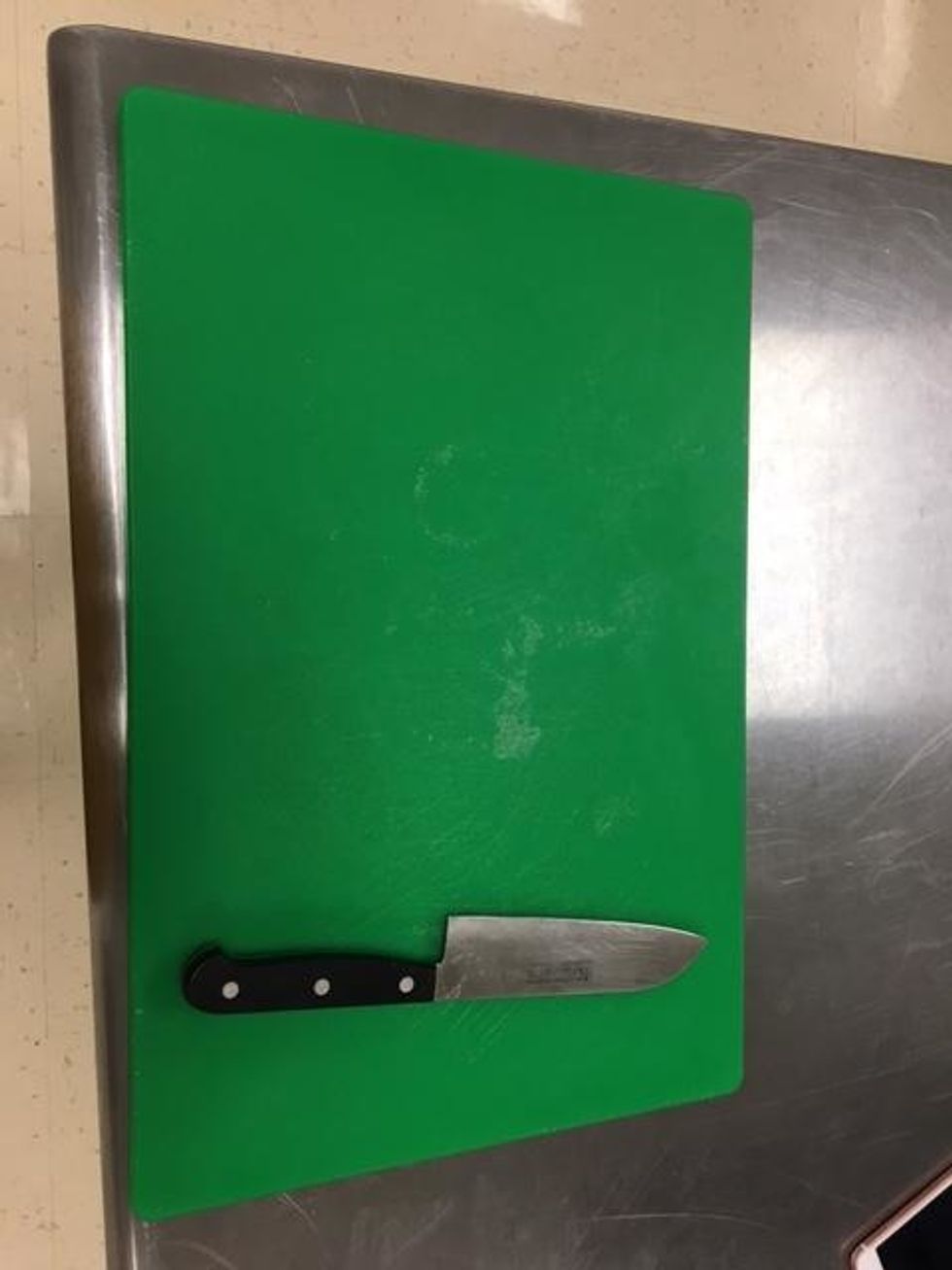 Get mis-en-place and place a wet paper towel under the cutting board so the cutting board can be stable.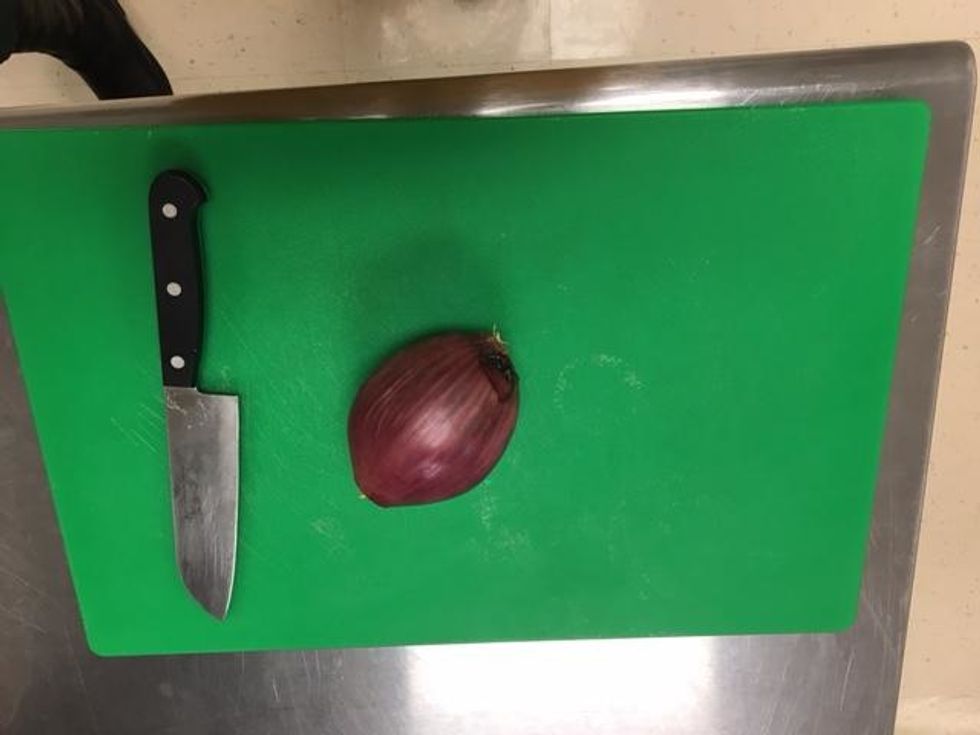 Get a onion ( we used a red onion ) and place it on the cutting board
Begin cutting the onion in a up and down angle. Remember to go all the way through the center of the onion.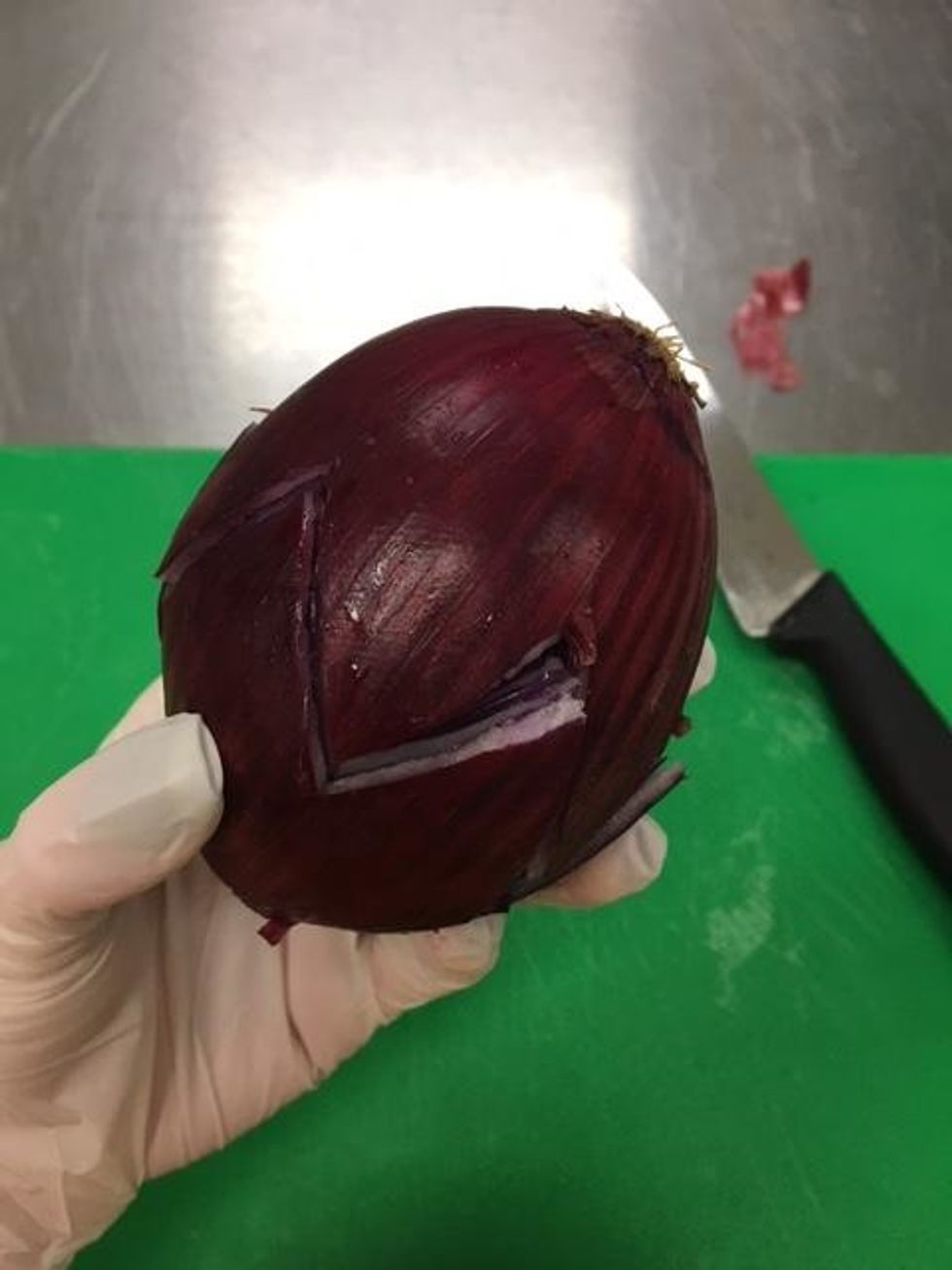 This is what your onion should look like after step 3.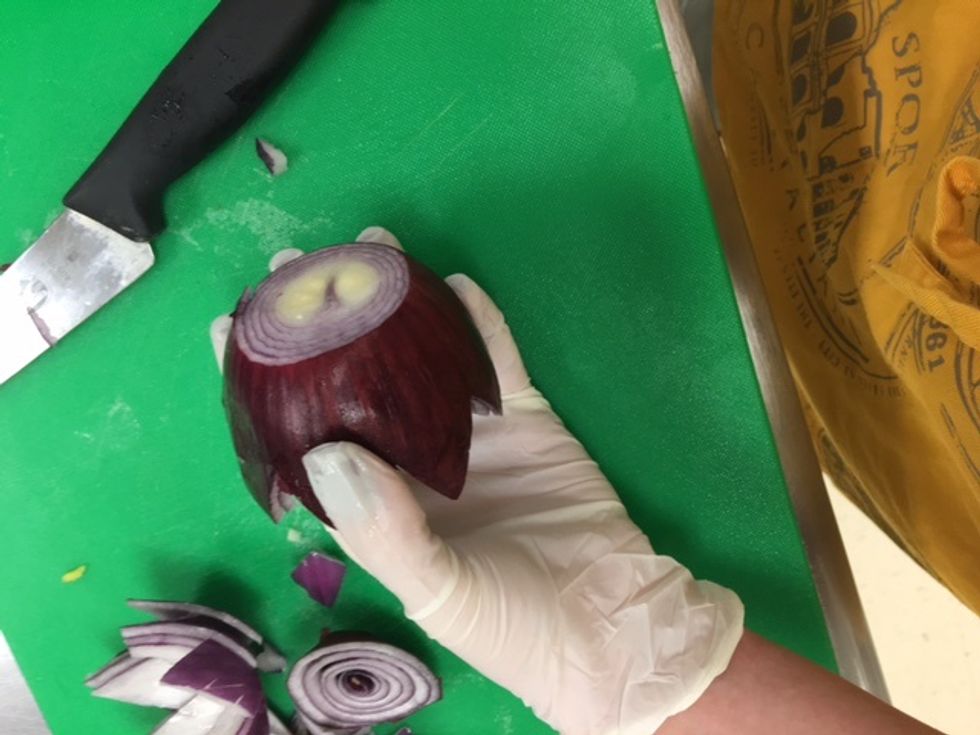 Cut the bottom of the onion so it can have its base.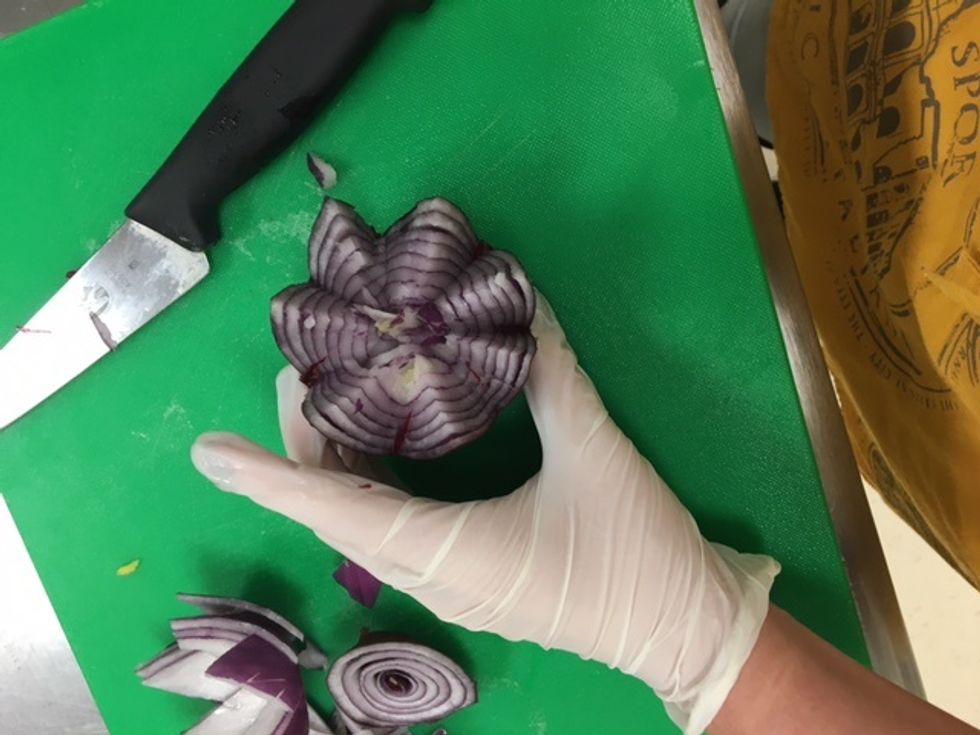 Put the onion apart and you should have pattern that looks like the photo above.
Take one layer off at a time , pulling all of them apart .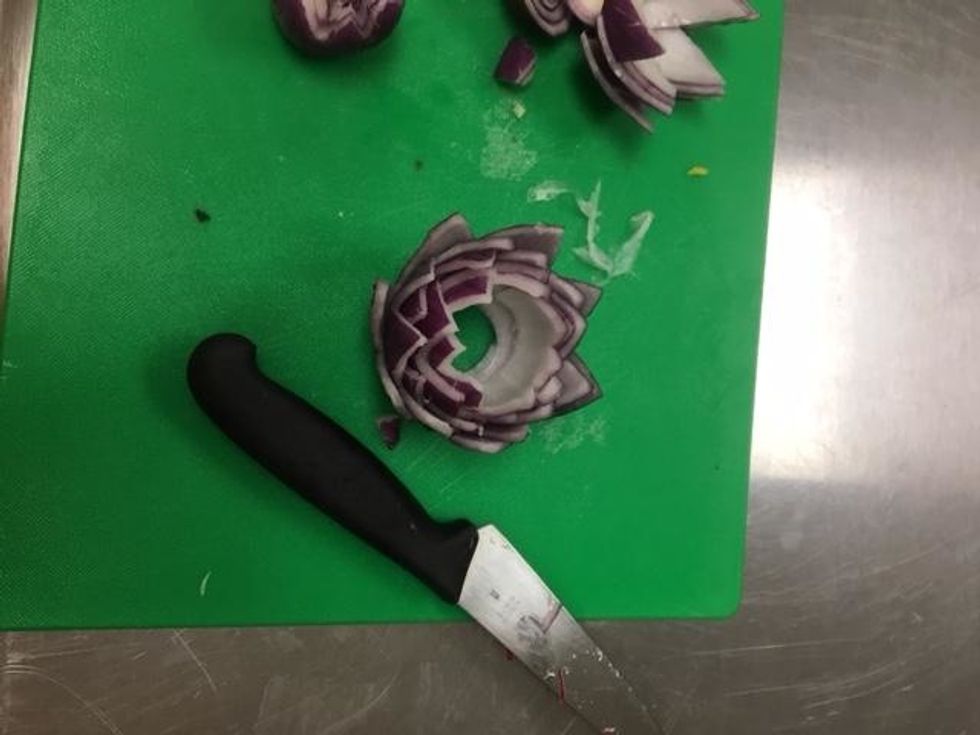 Set them into each other forming a flower .
This should be your final product .
The creator of this guide has not included ingredients