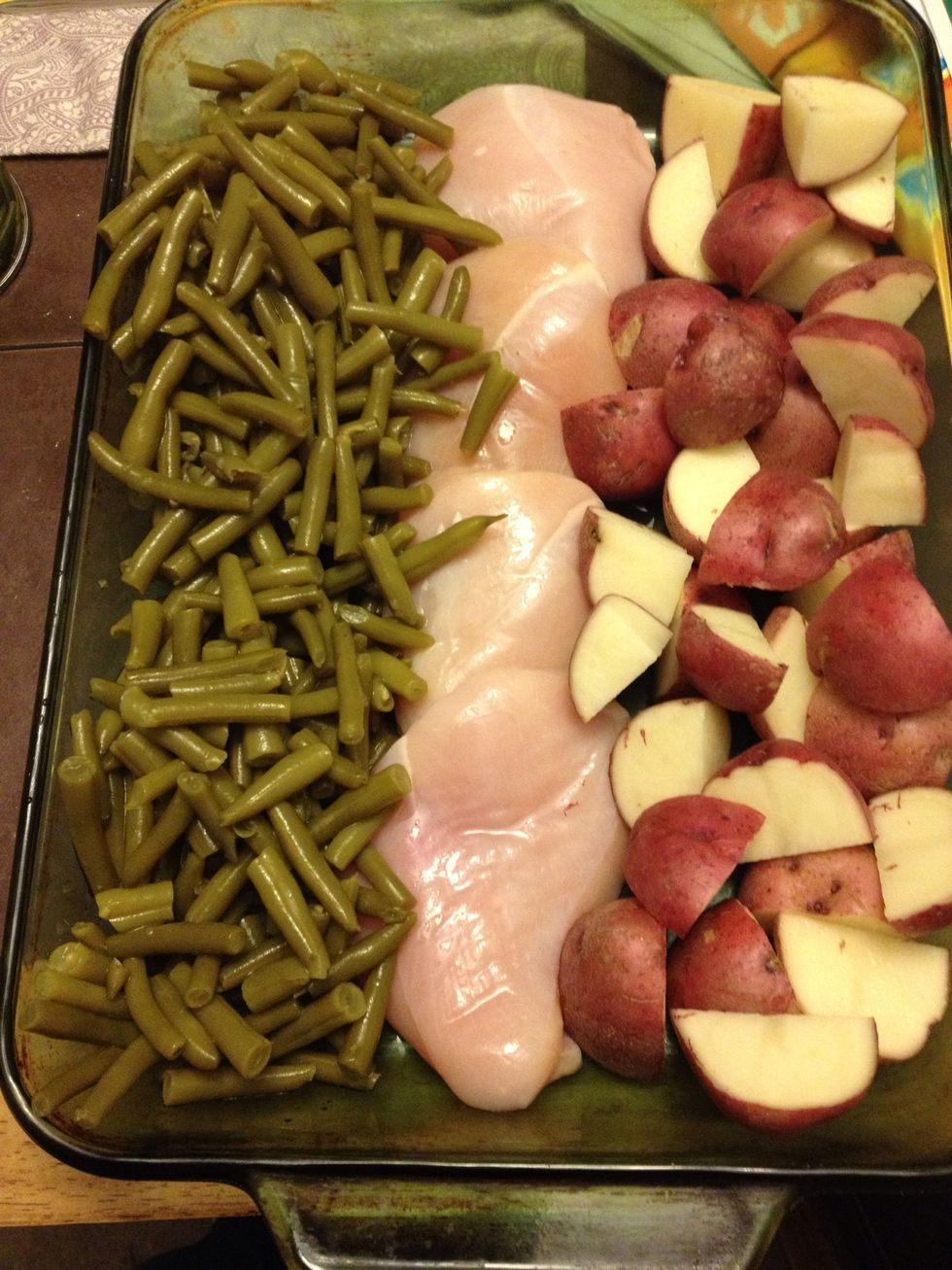 Slice you potatoes into four halves Drain both cans of green beans Clean the fat off the chicken Pour the melted butter onto the beans and potatoes and sprinkle the Italian dressing over the food.
Cover with foil and cook for 1 hour at 350 degrees. Enjoy!
I added paprika for some additional flavor and color
4.0 Boneless chicken breast
9.0 Small red potatoes
2.0 Can of green beans
2.0Tbsp Butter or vegetable oil spread
1.0 Pack of Italian dressing
April Williams
I'm just a woman who cant stay out of the kitchen. I love to change recipes and try different sweets. I have also become a fan of DIY body scrubs.