Continue from step 15 Nyan cat poptart bag
16
Sigh im sad to say i won't be able to turn poptart into a bag until after the event. Their rules state no bags are allowed into the party. But ! I will turn it into a back stuffed back for now!
After the party event is over i will redue this and turn it into a bag :3 sorry all <3 but because of the time that i have to make this, i want to thank u for viewing and ur patience.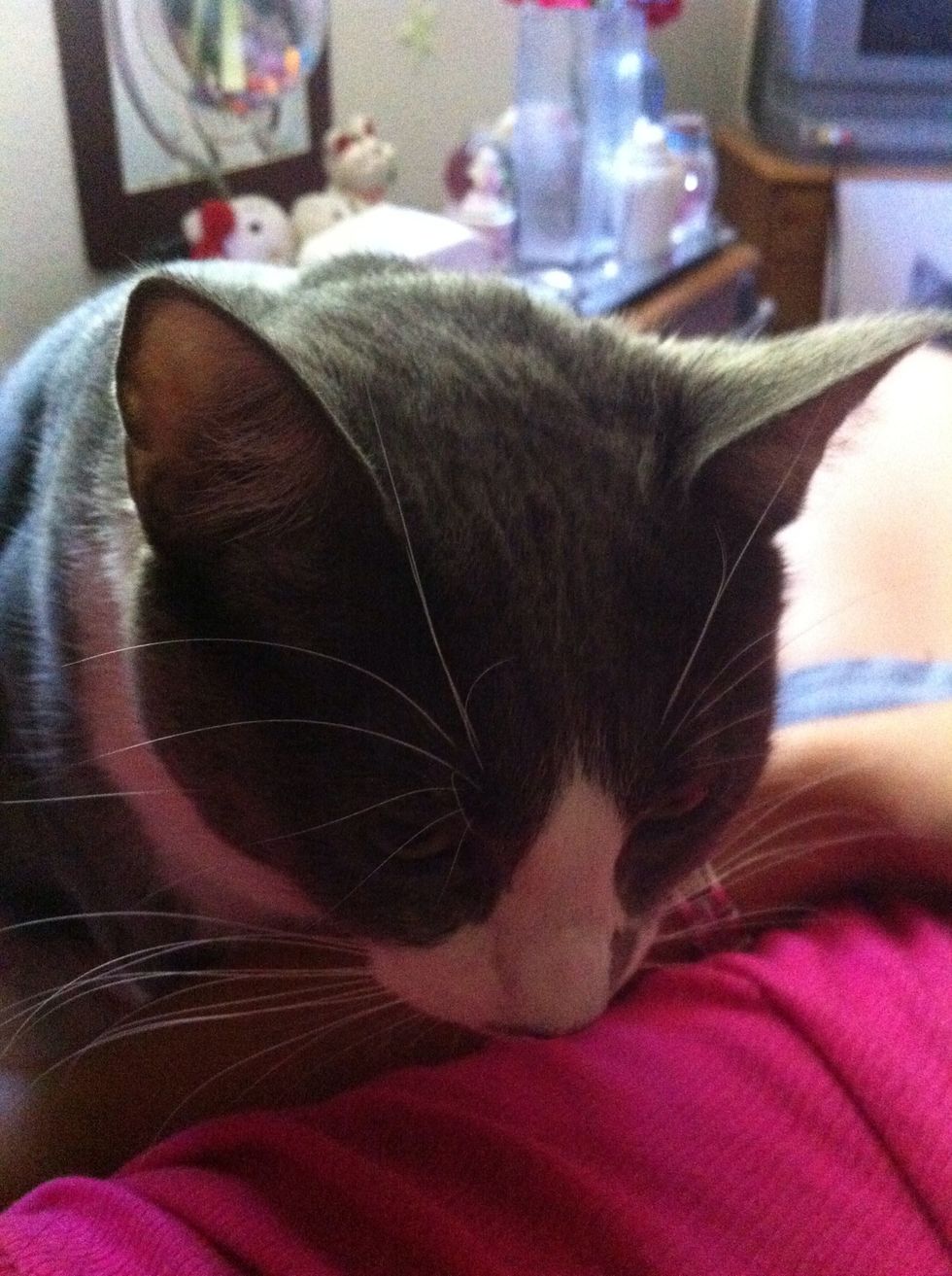 Miyu says: " awwww not a bag til after the party's over. " I know the purpose of the bag was for my halloween costume ! But just a back to go with the costume will have to do for now !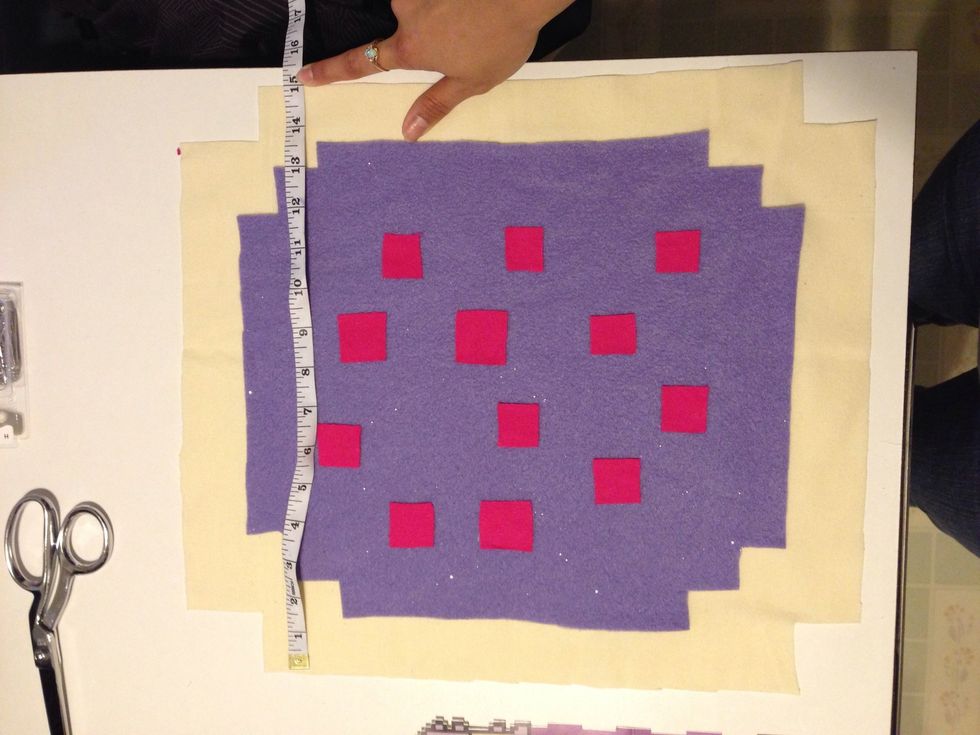 Now that ur poptart is cut out and u fixed the corner edges like the pic - im going to sew it on to the black "bag" back
Go ahead and lay ur poptart down on top of the black. Now it's up to u how big or how poofy u want ur back to be. Im doing about 2 1/2 in all the way around.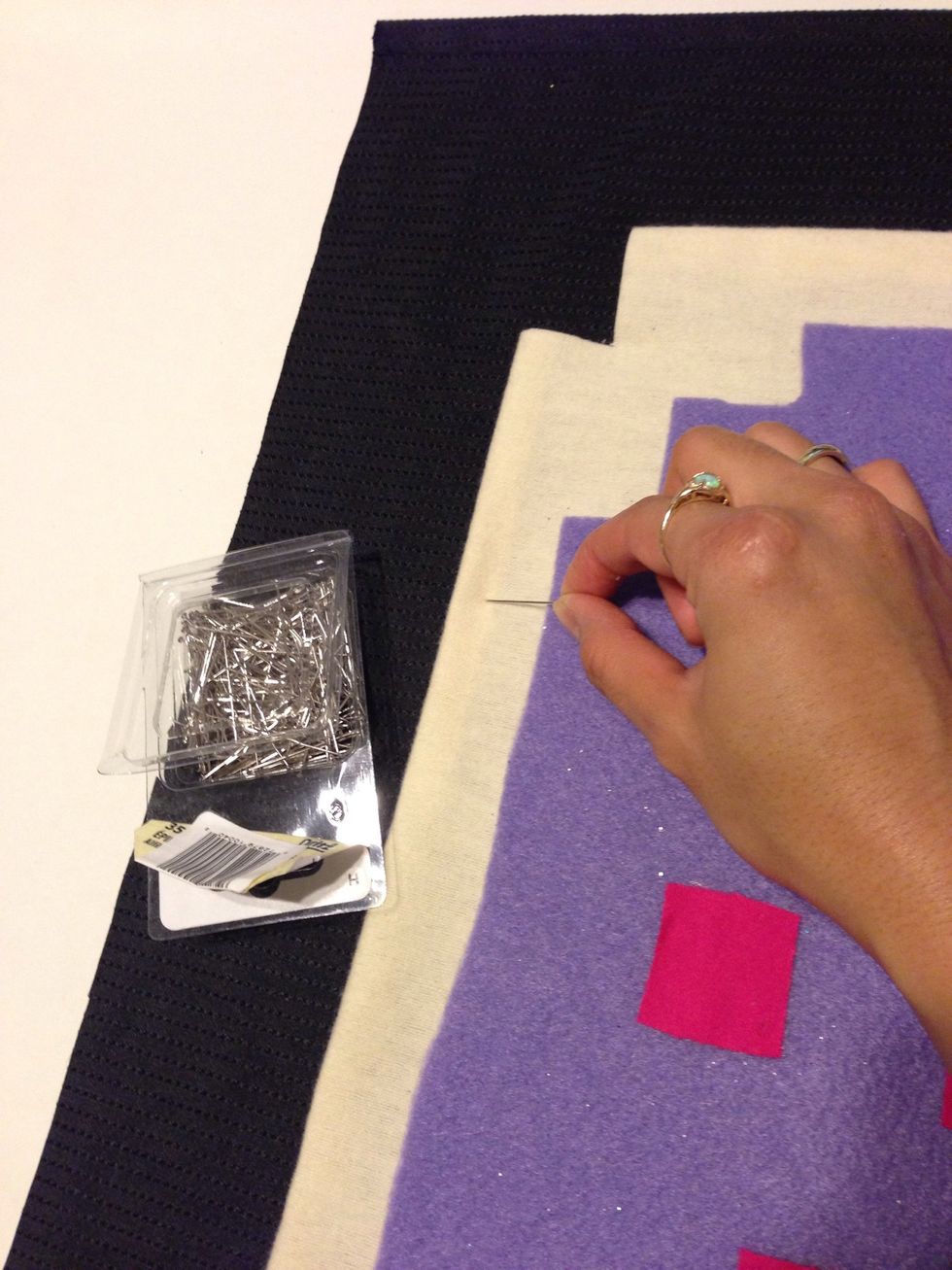 Once u have it to where u want, cut the black fabric and start pinning down ur poptart. This way when we sew it on, it won't move.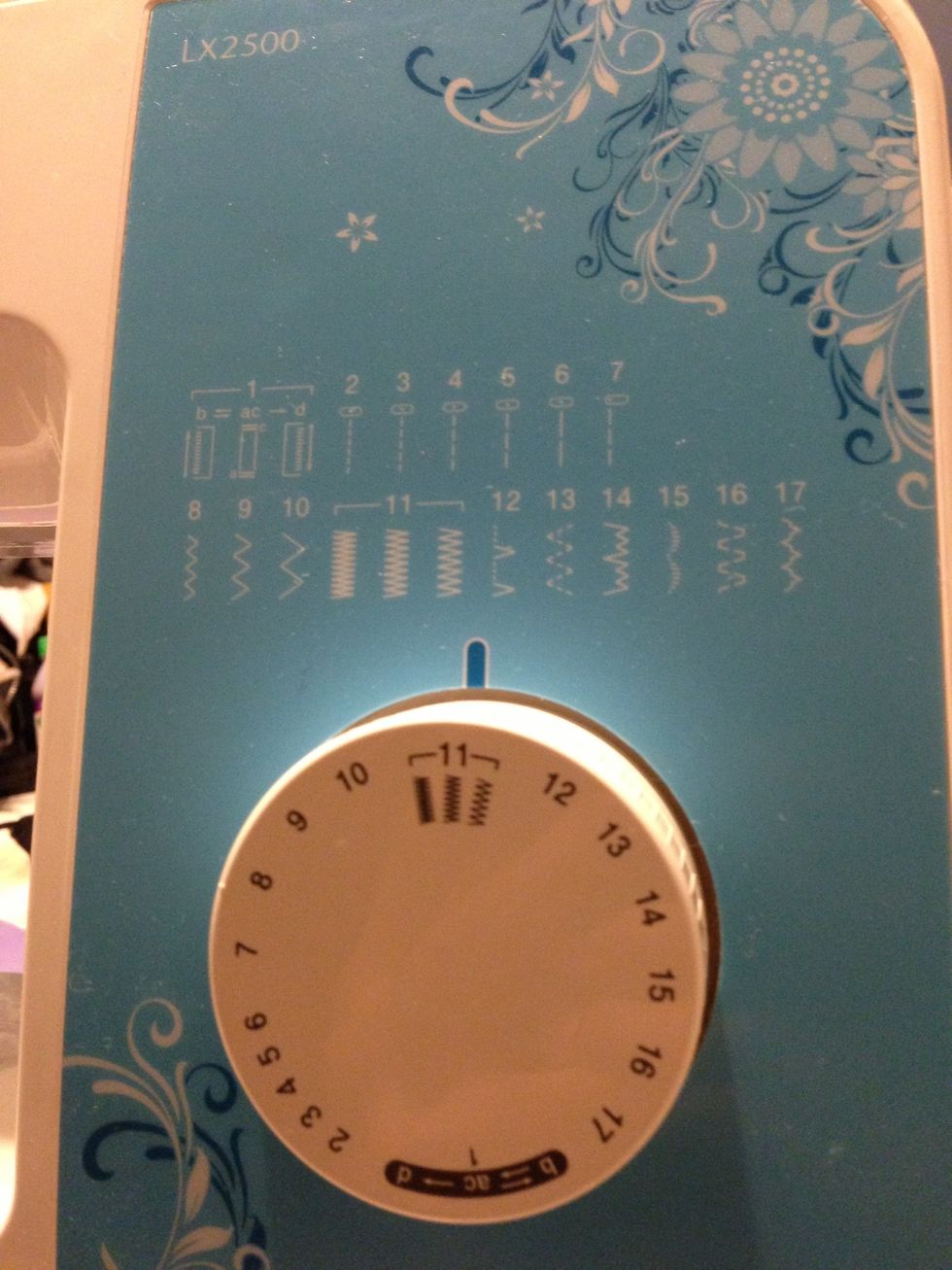 Take ur heavy duty sewing machine and set it to this. 11 middle i feel this is the better look. If u dont want to u can glue the entire poptart down onto the black.
When u start to sew, remember to do the sew reverse then sew at every start, corners, and end
My camera isn't doing too well - should look something like this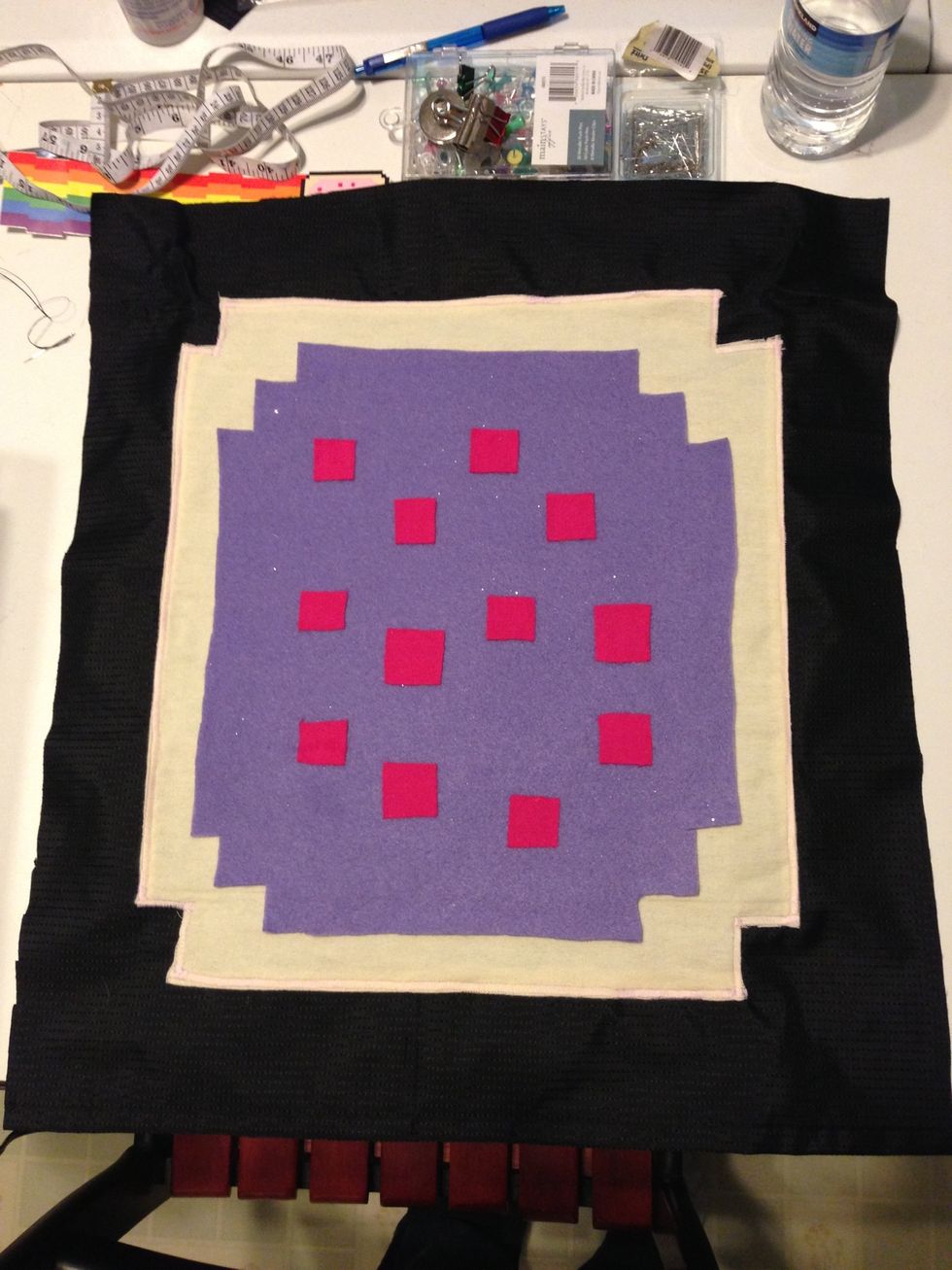 Ok now the poptart is done :) onto the "bag" sigh darn party !!! Cant wait til its over and make this the actual backbag :) - going to make temporary straps get ur black fabric out
Take the black and measure from the seam - 23 in length we are going to sew the straps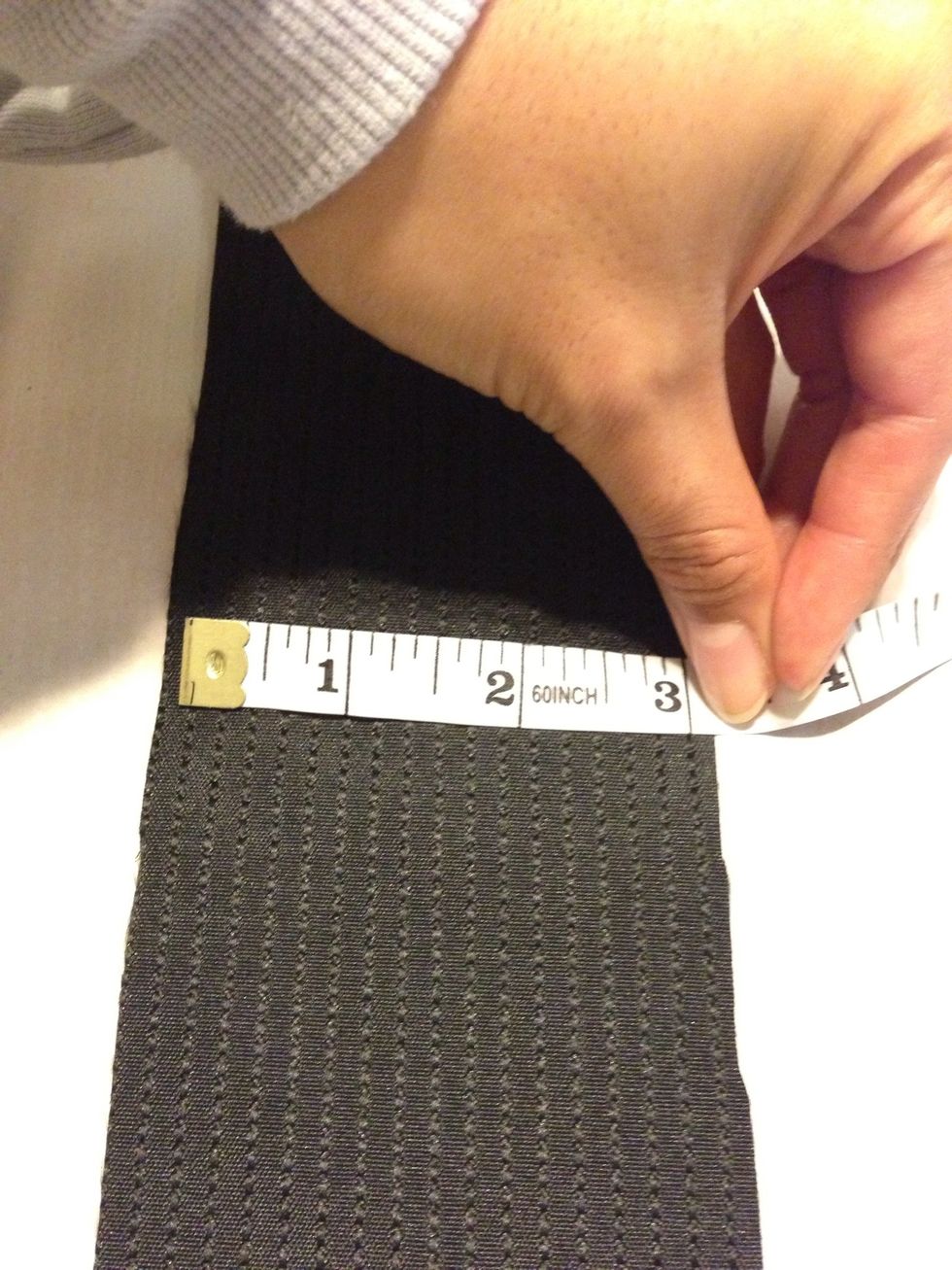 Then the width i measure around 3 in - ur going to make four of these pieces from ur black fabric. 3x23 2 each - only 2 because ur going to save time and fold it over and sew.
Take one of ur straps. Fold it inside out like so. I got a different fabric so u can see the difference. Now sew the edge at 1/4
Another view of the two straps before sewing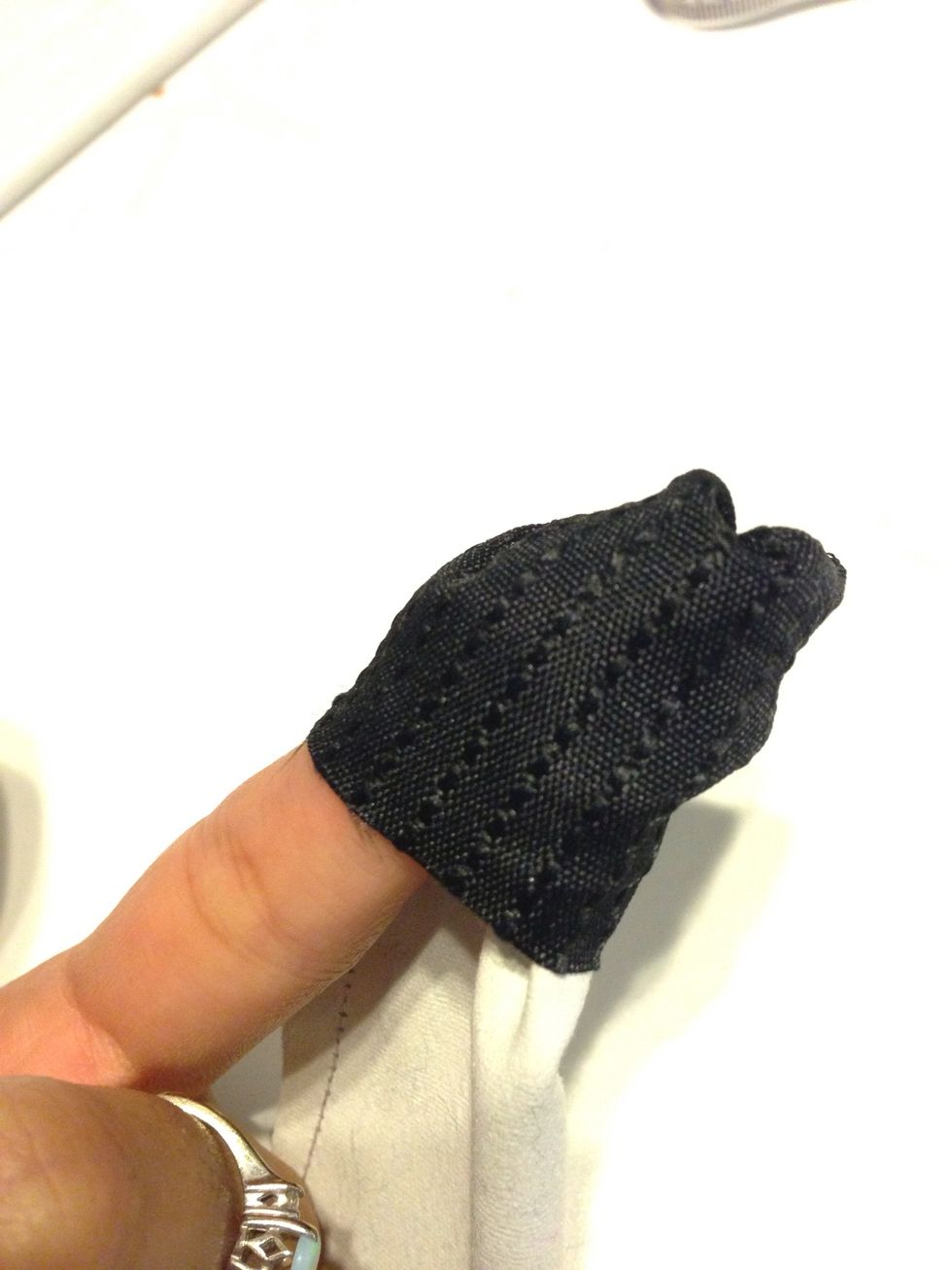 After u sew both straps - we are going to turn them inside out. This is going to take a bit. try to not rush & use something pointy to pull it through because u may end up damaging ur stitch.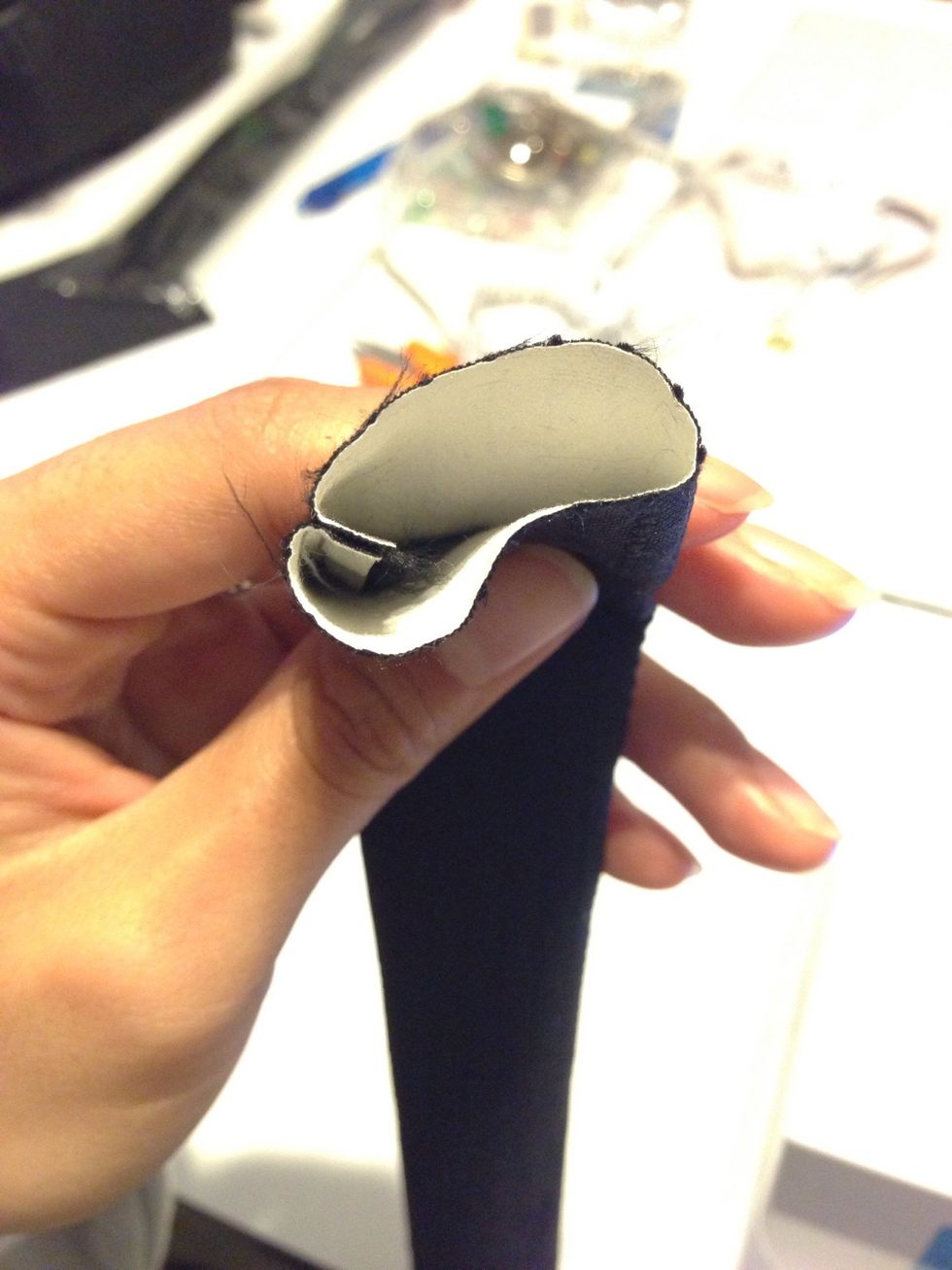 Ok once u have them inside out it should look like this :) now im going to sew the edge to keep the strap steady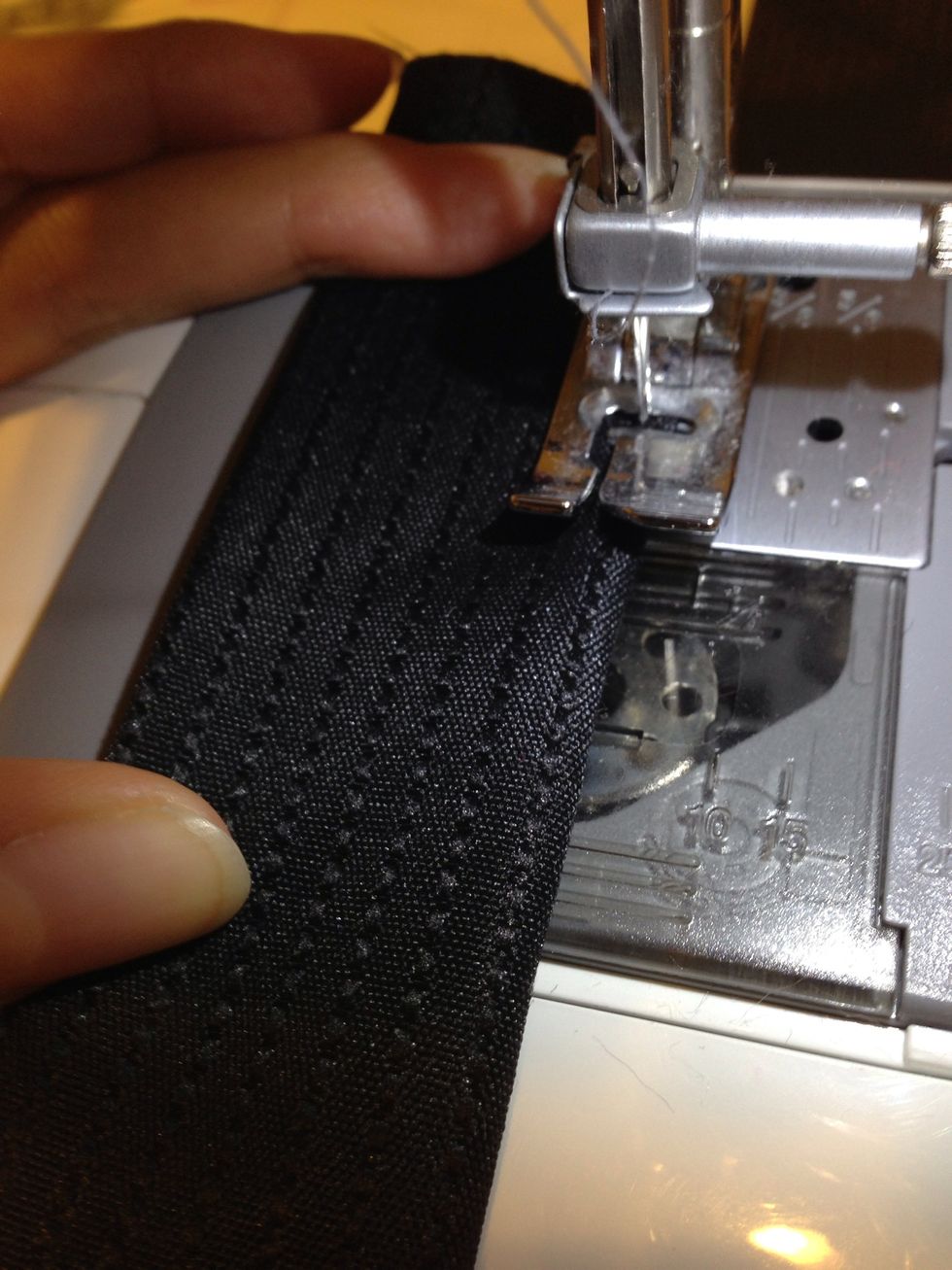 Sew both sides on the edge. both straps. 1/4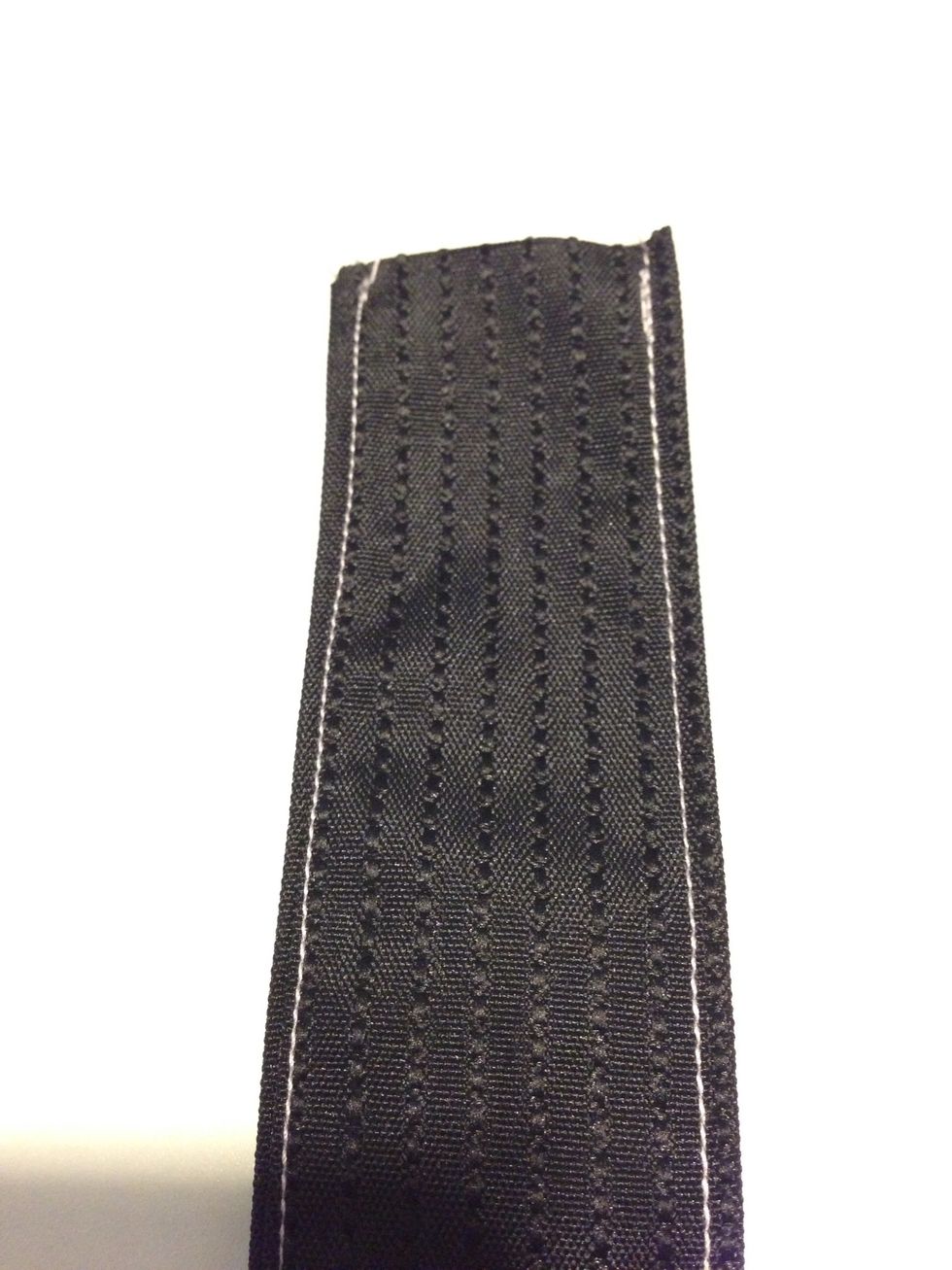 Tada ! Ok set aside for now and lets get back to the back of the "bag"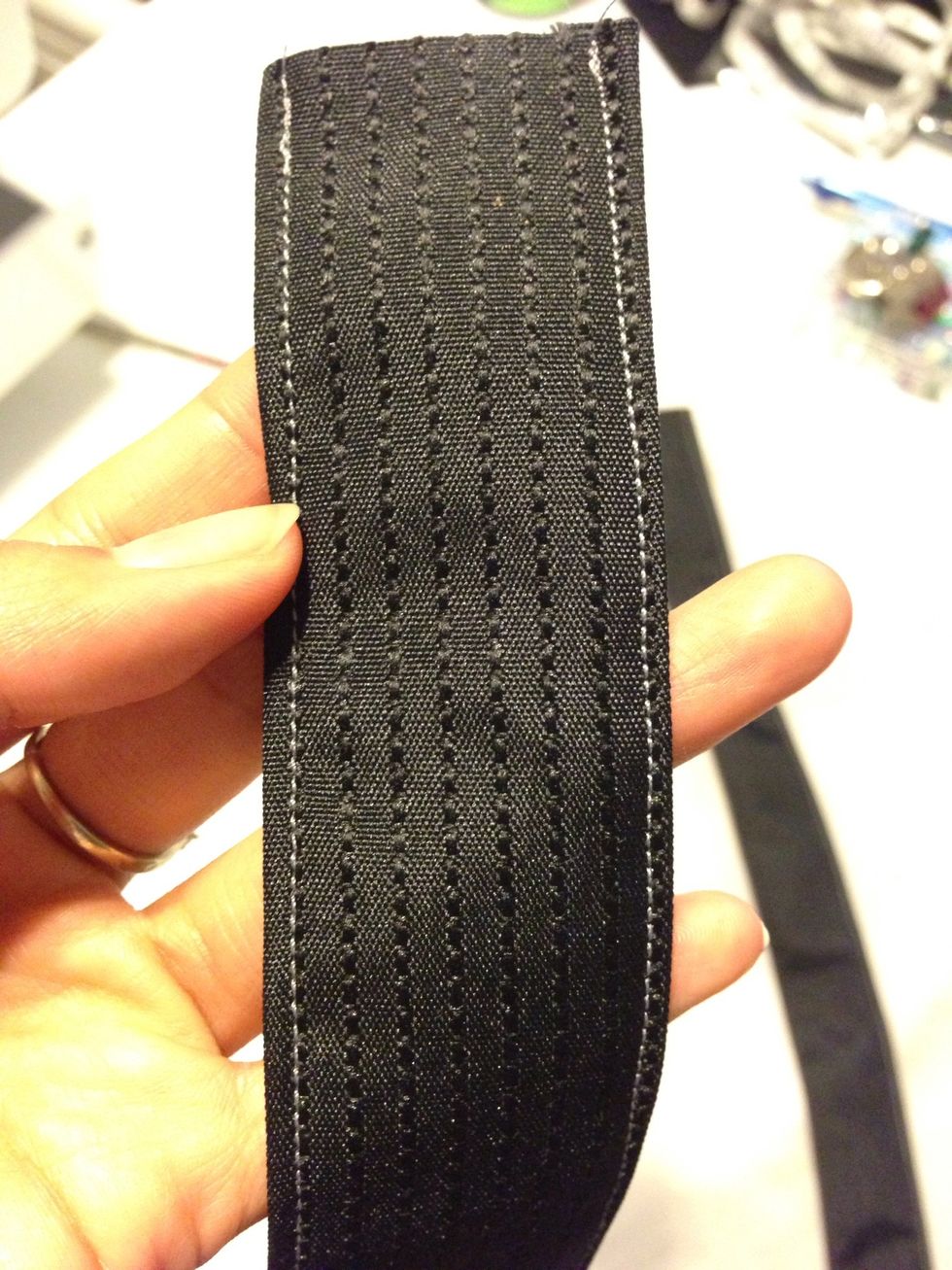 Another view
Place the poptart on top of the black and scissors :) going to cut a back piece out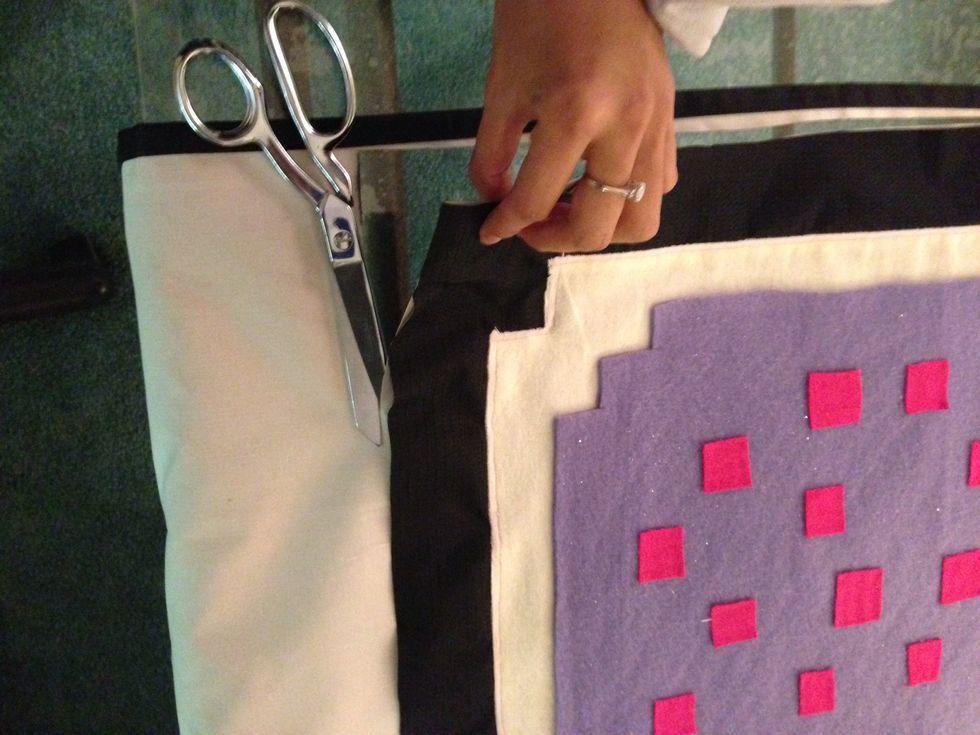 Nice and steady :)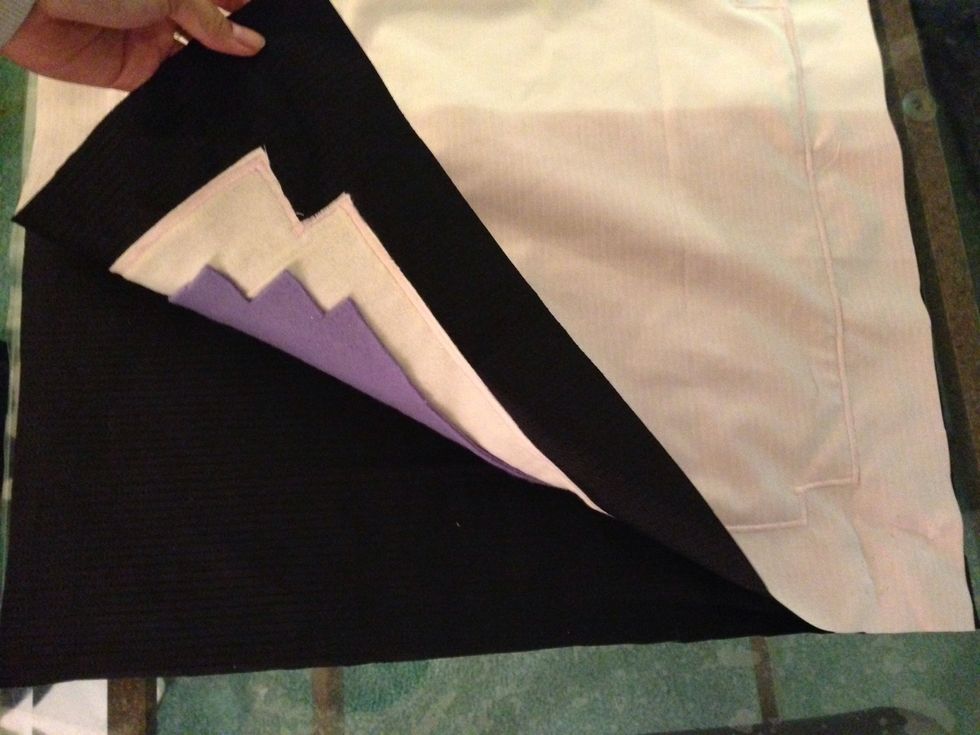 Now that u have ur back. Lets sew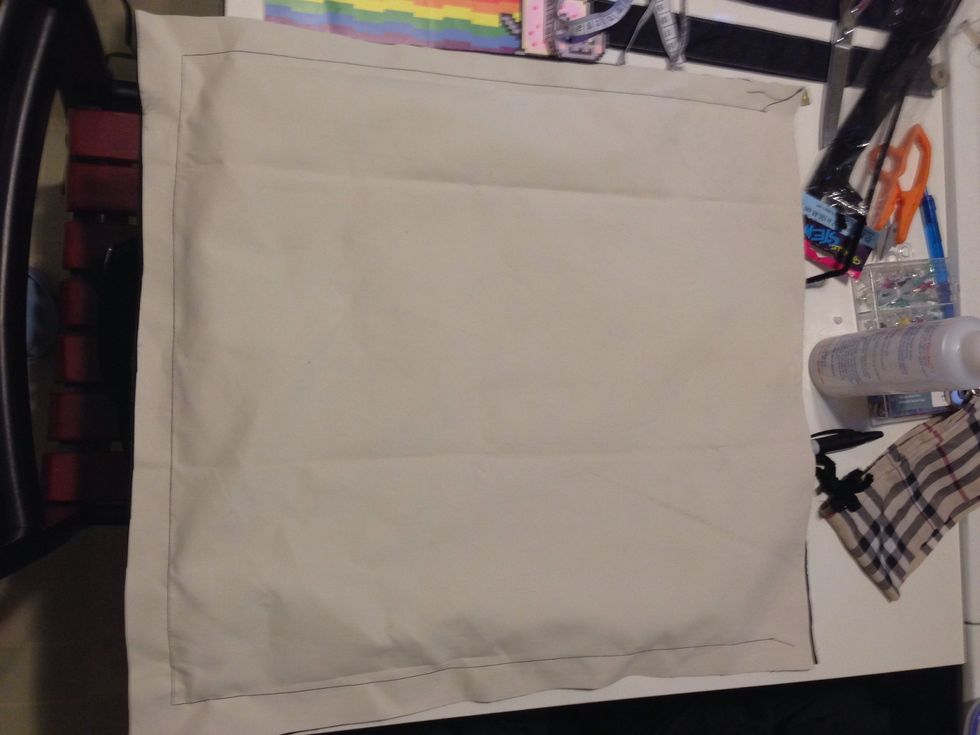 Go ahead and turn the poptart and back facing each other. Then sew a u shape starting from bottom. About 1 inch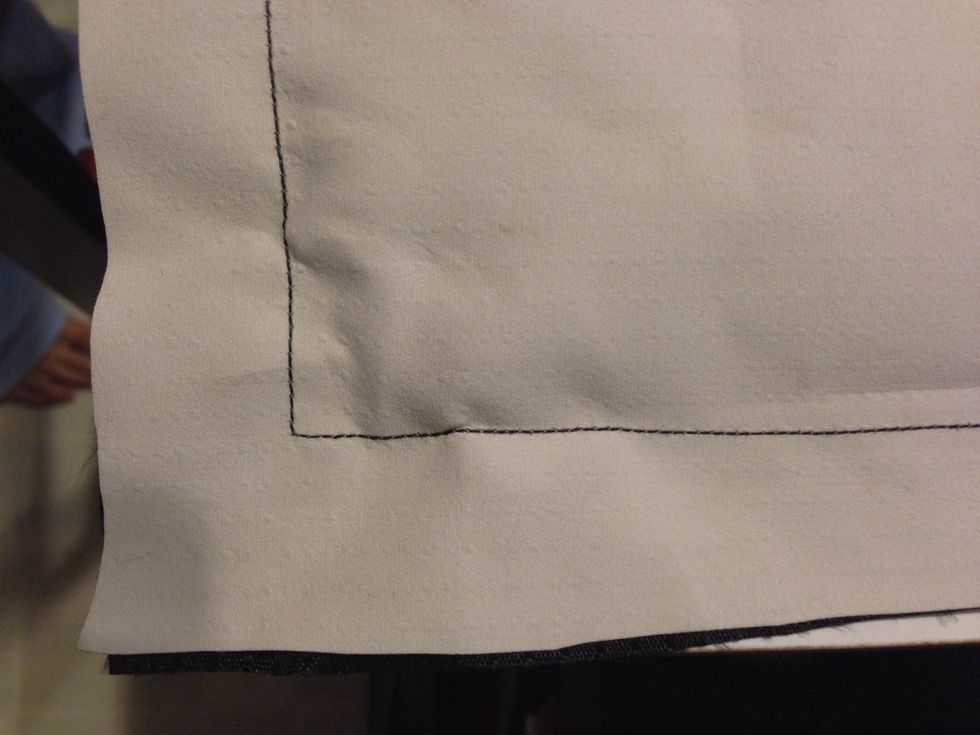 Another view when finished. For this im using a regular stitch on the sewing machine because lattter after the party, i may seam rip this back and make a real bag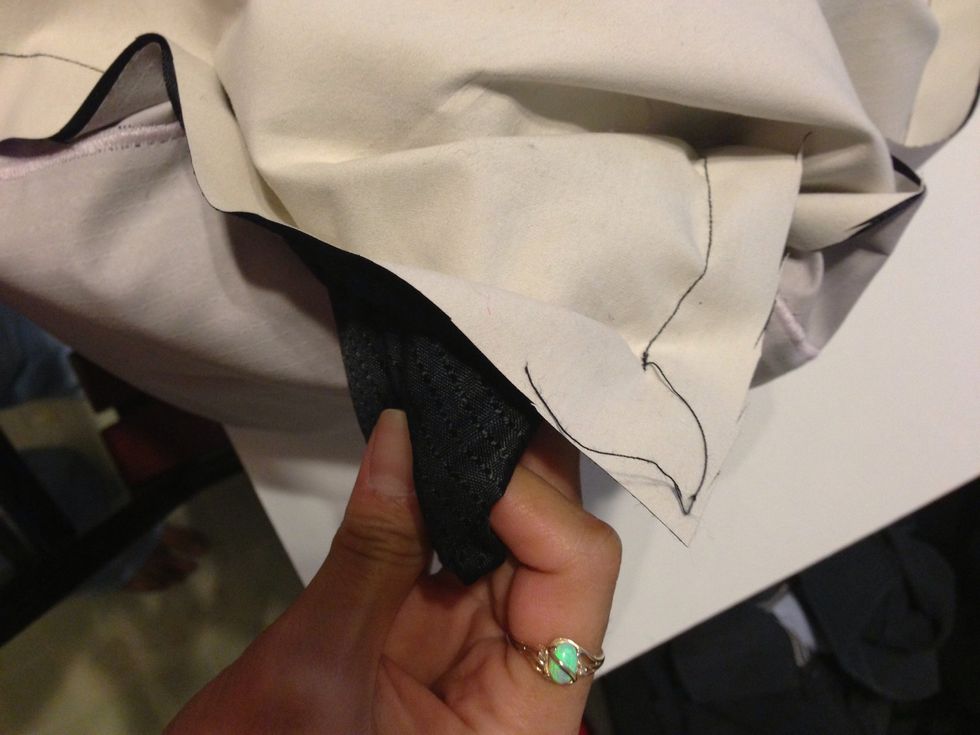 Ok when u finished a u shape were going to sew not using any reverse sew at one end and stop bout a hand length away from the end. We want to be able to turn the poptart inside out and stuff it !
Ok now that we turned it inside out lets start stuffing !!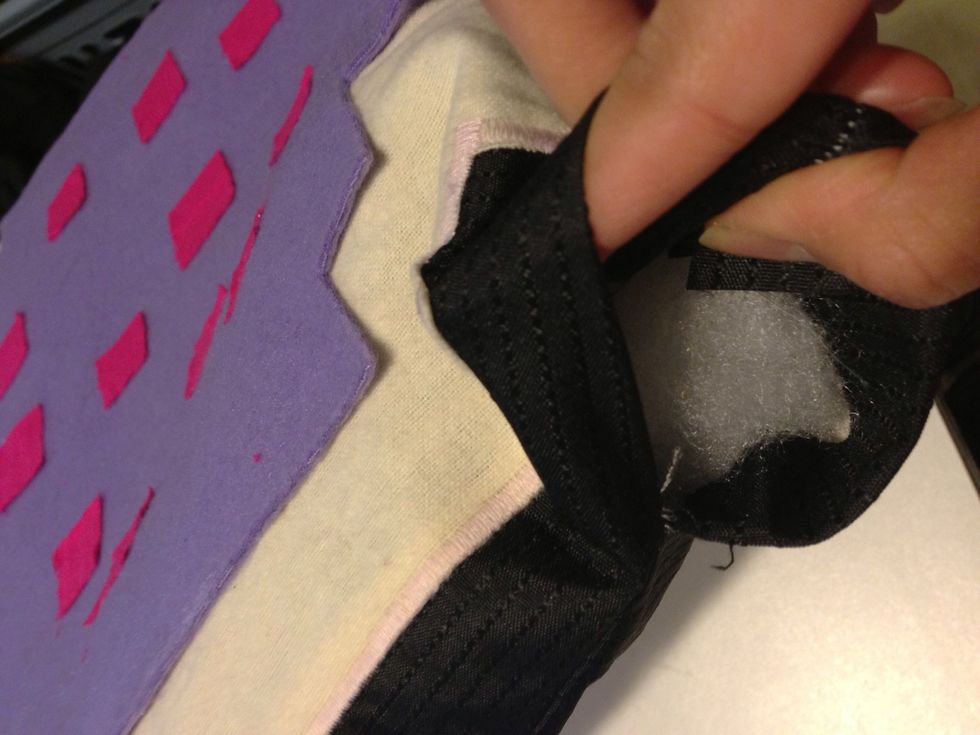 Stuff stuff make it how stuff u want it to be i decided not toooo poofy. Since later ill be taking it all out and changing it into an actual back bag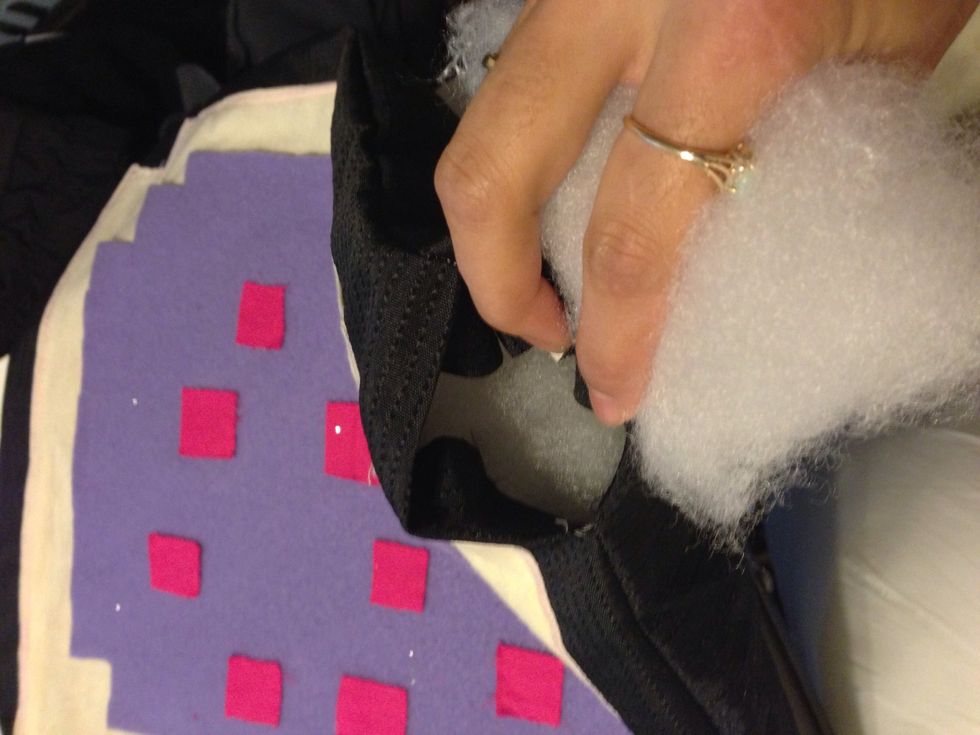 More stuffing. When u have it the way u want get ready to sew the opening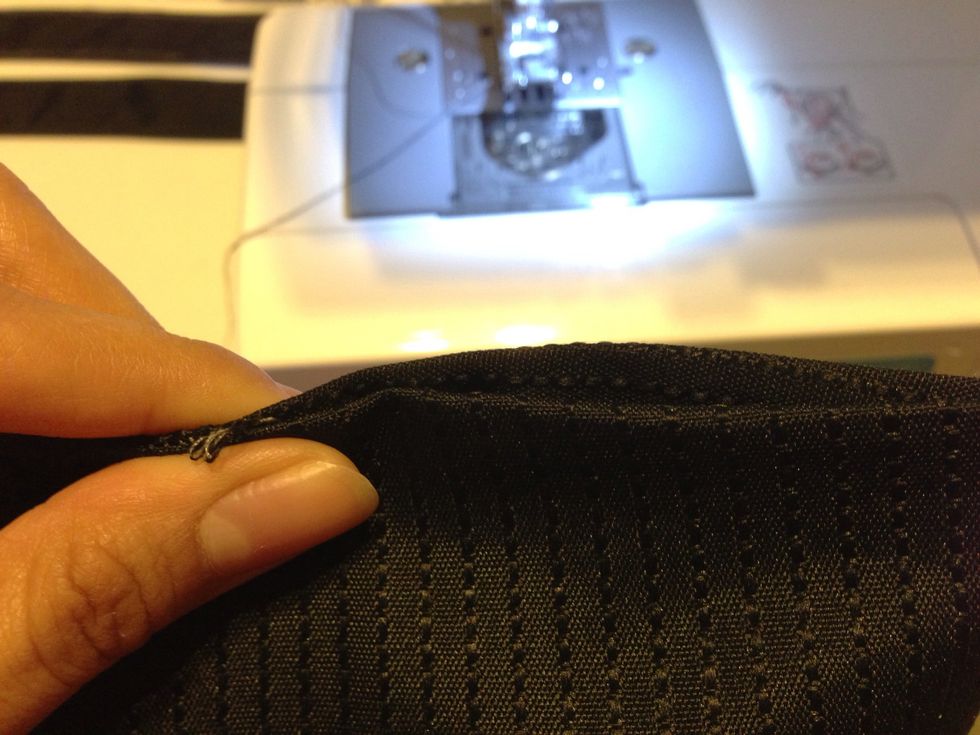 Here is the opening i folded the edge in and were going to sew on top of it - this will close it so no stuffing gets out somehow hah - also im using a regular stitch so i can easily open this later.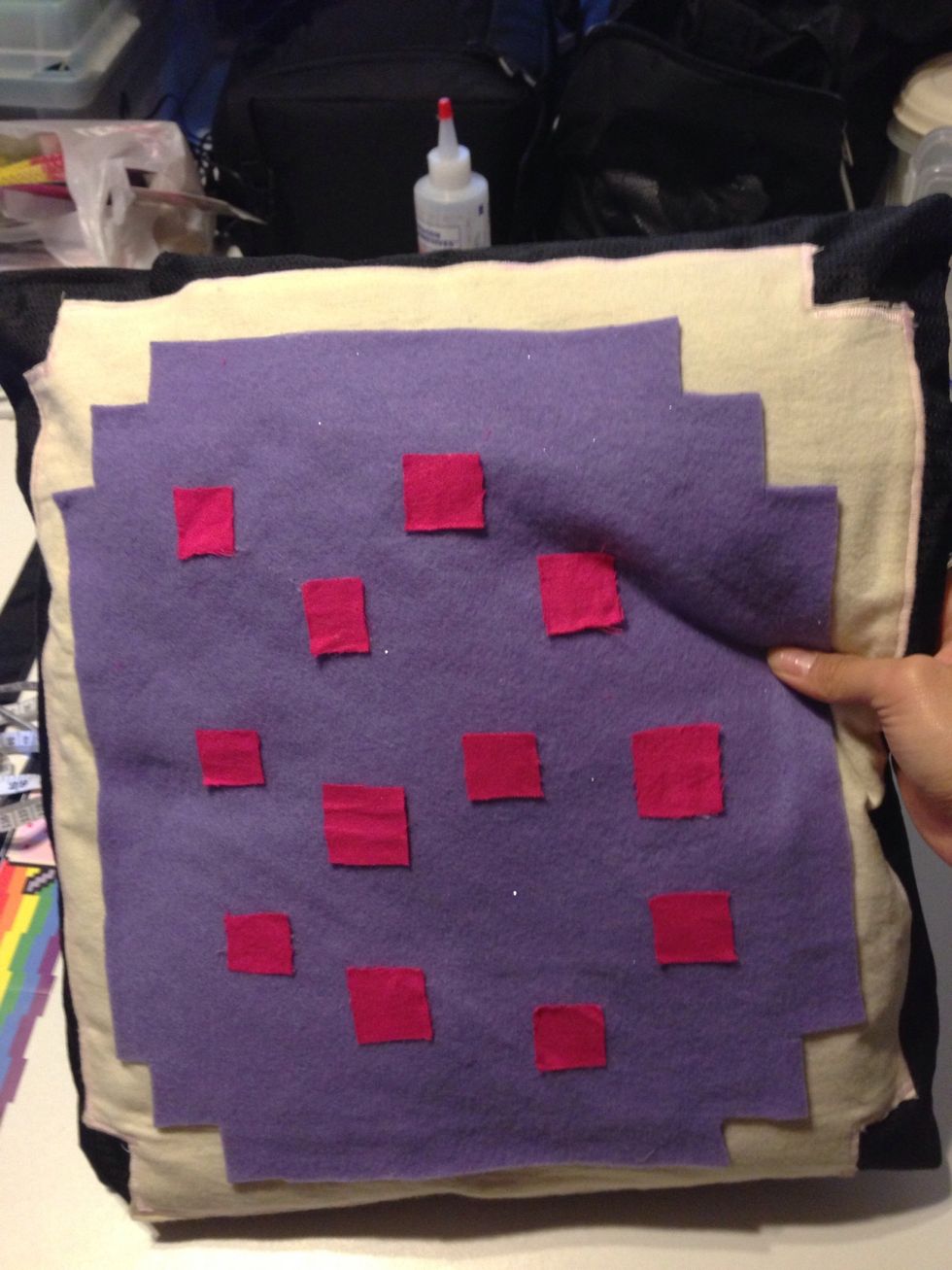 Yeahh its a poptart pillow now lol ok time for the straps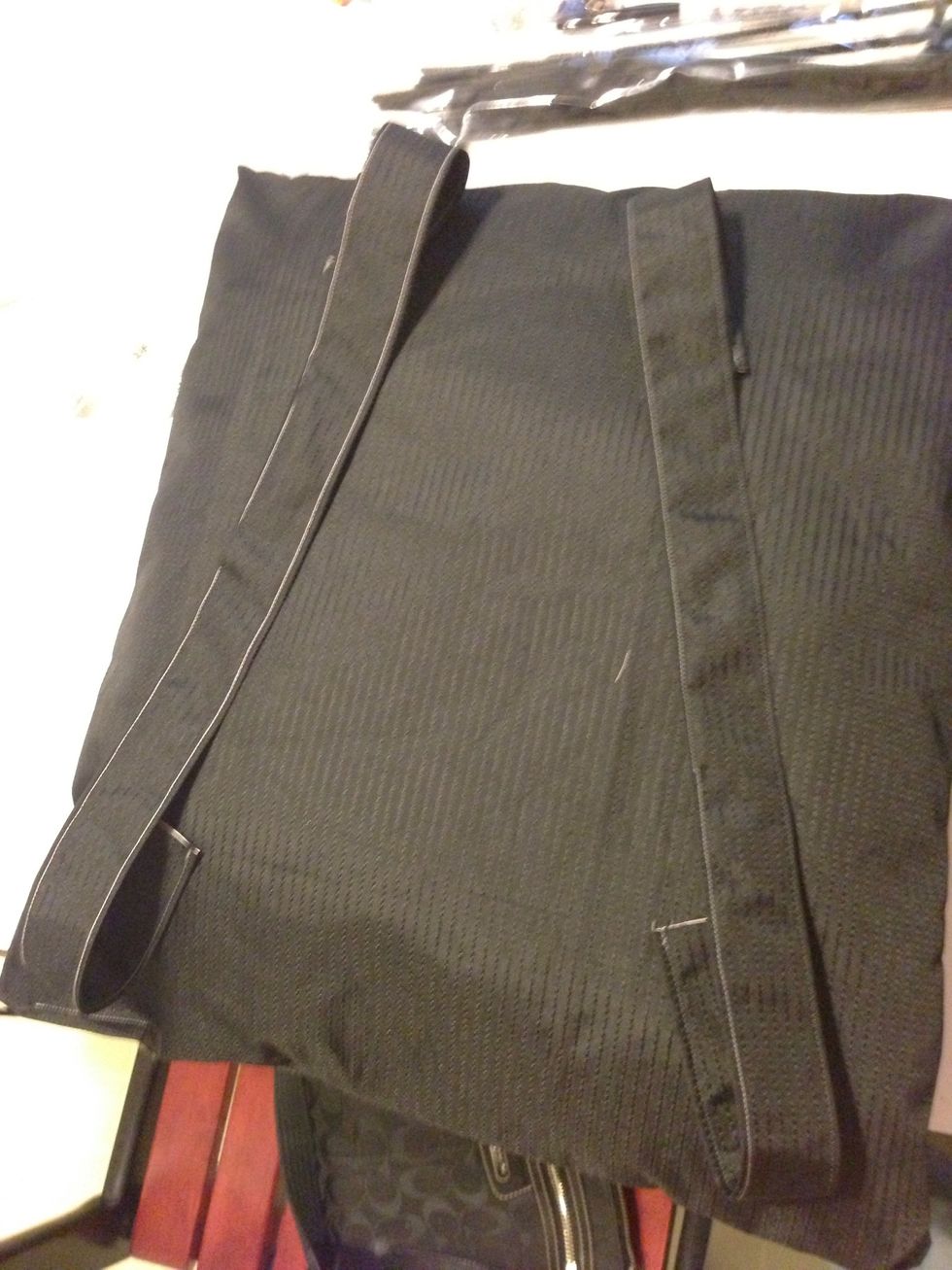 I took the straps and placed them like as if it was a real bag. U can pin it down here the way u feel comfy with straps. I like this position.
Glue time !!! Take the glue and wherever u pinned it down. Glue down :)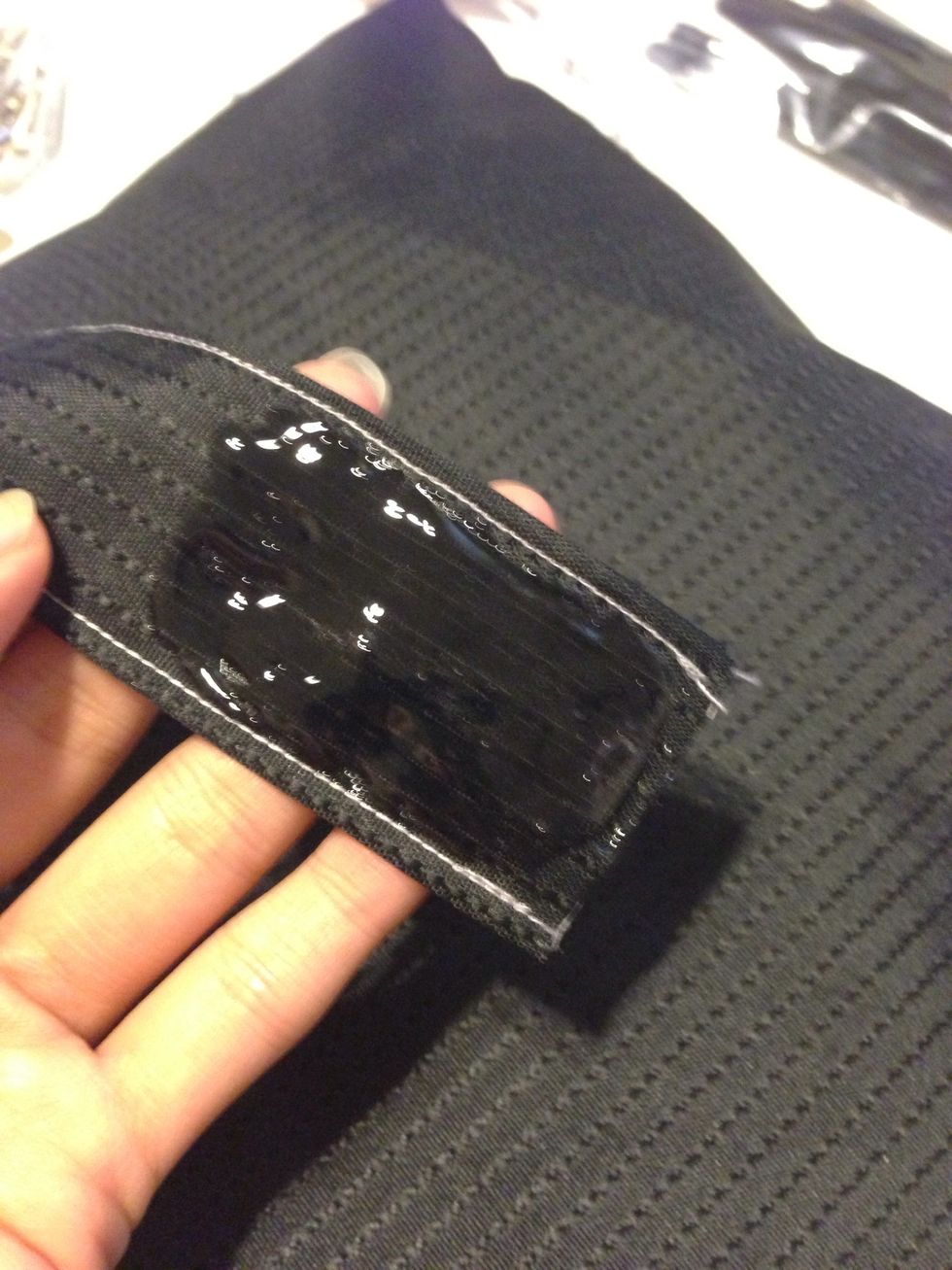 A view of the edge gluing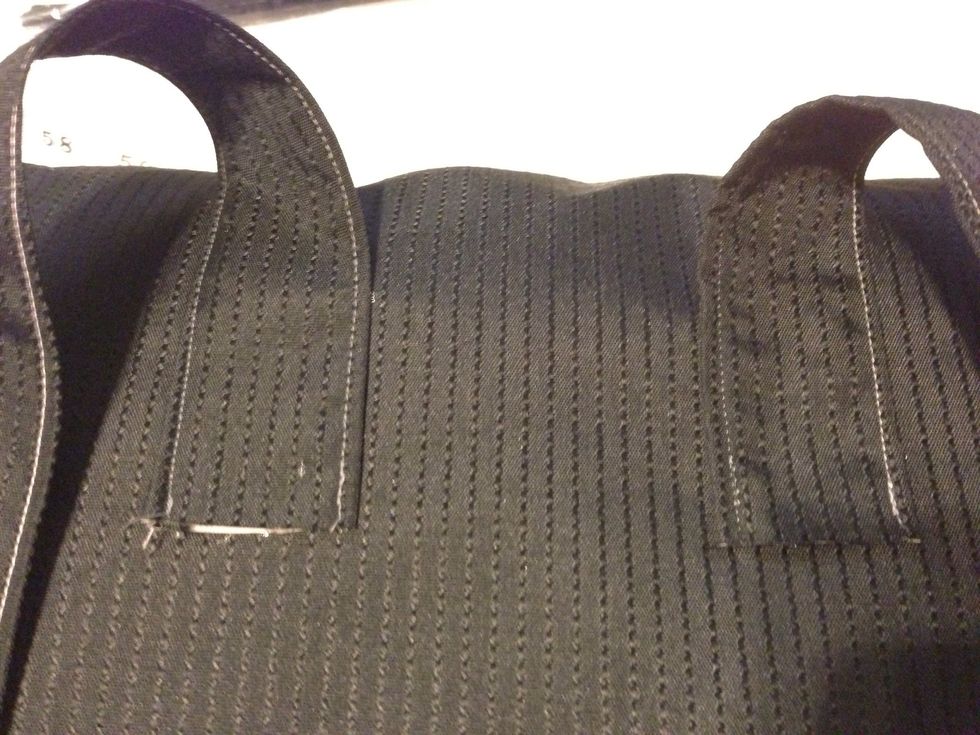 I pressed it down and set to dry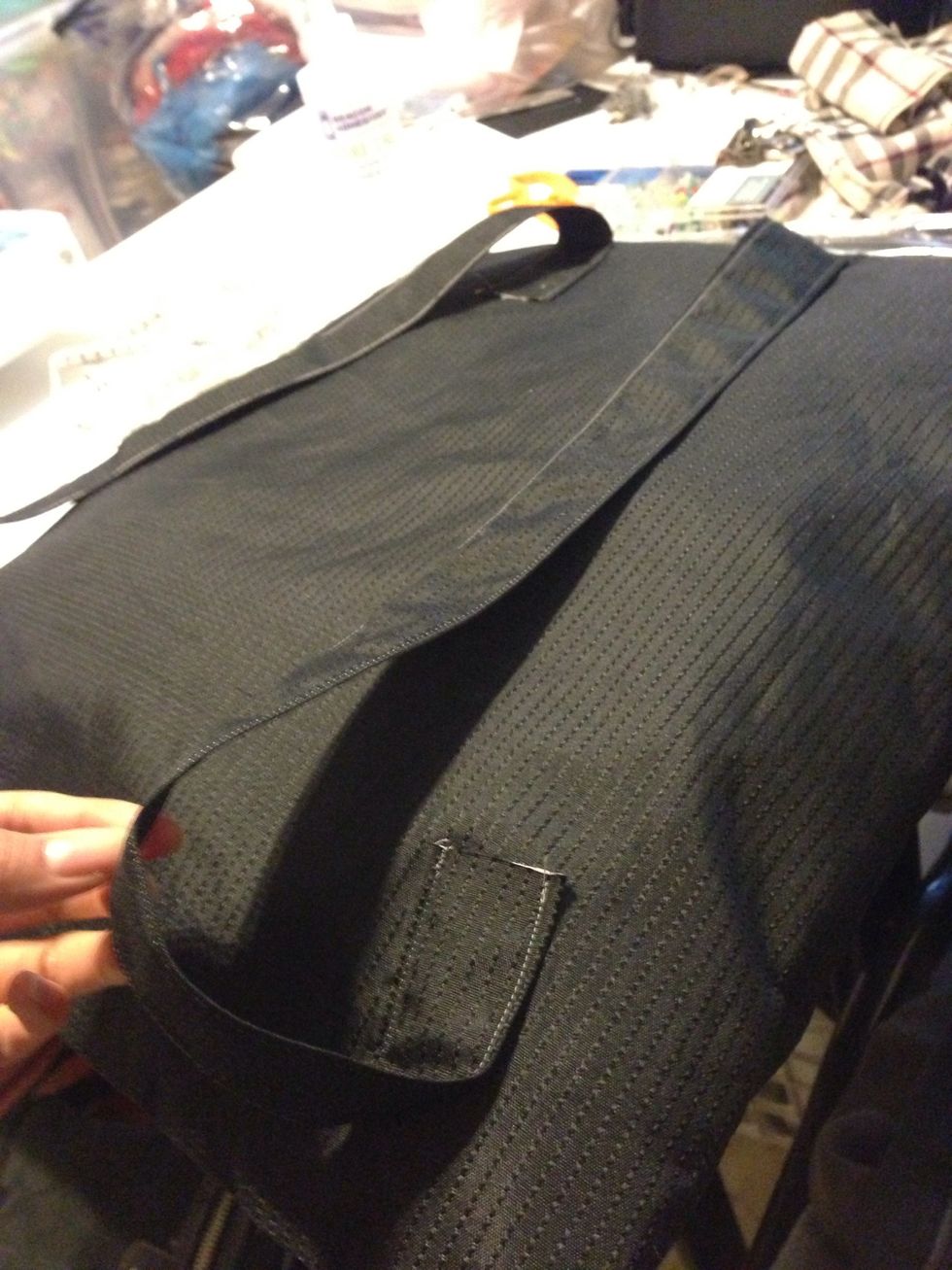 Same thing for the bottom now let it sit and dry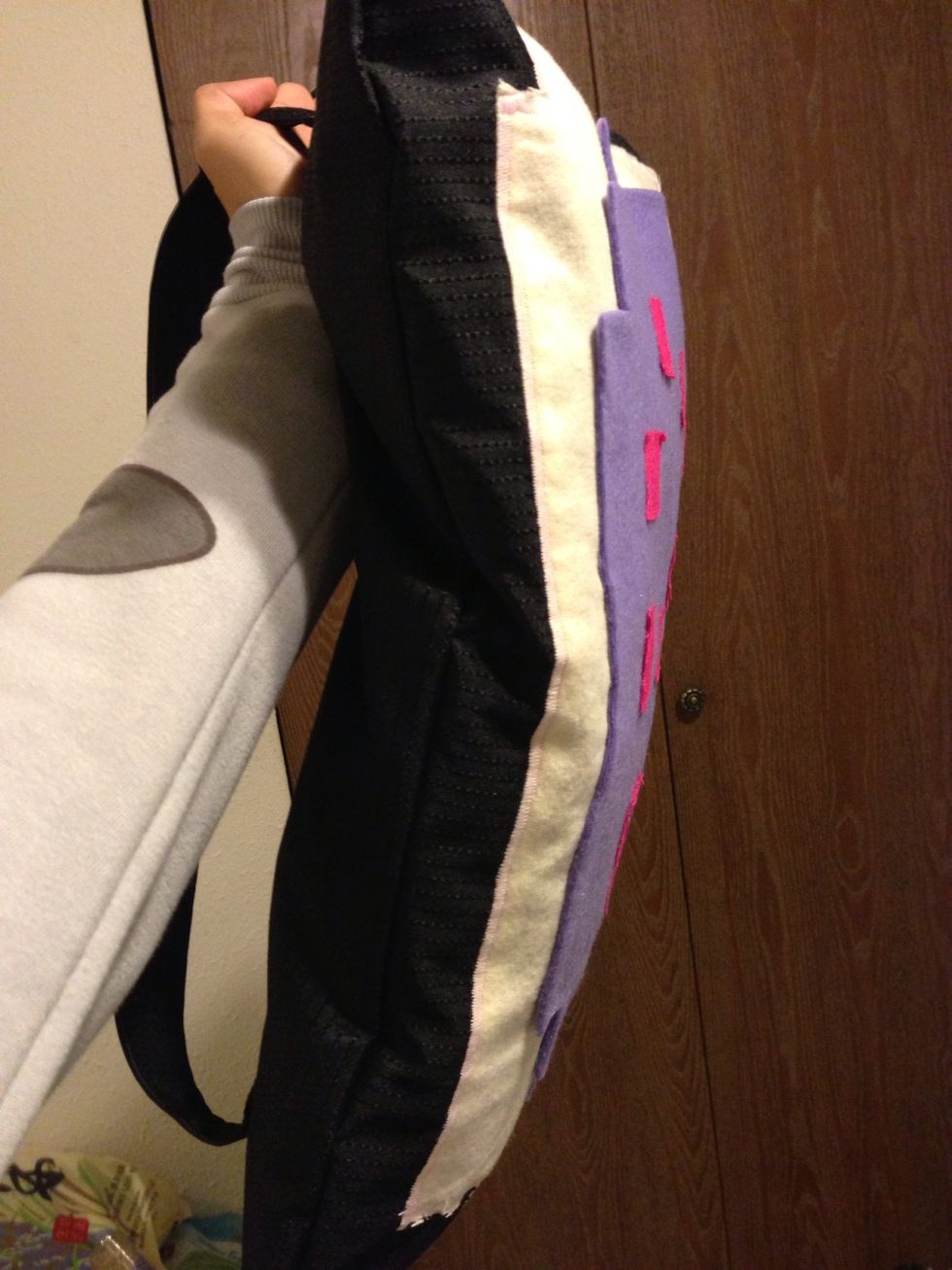 Once its dry :3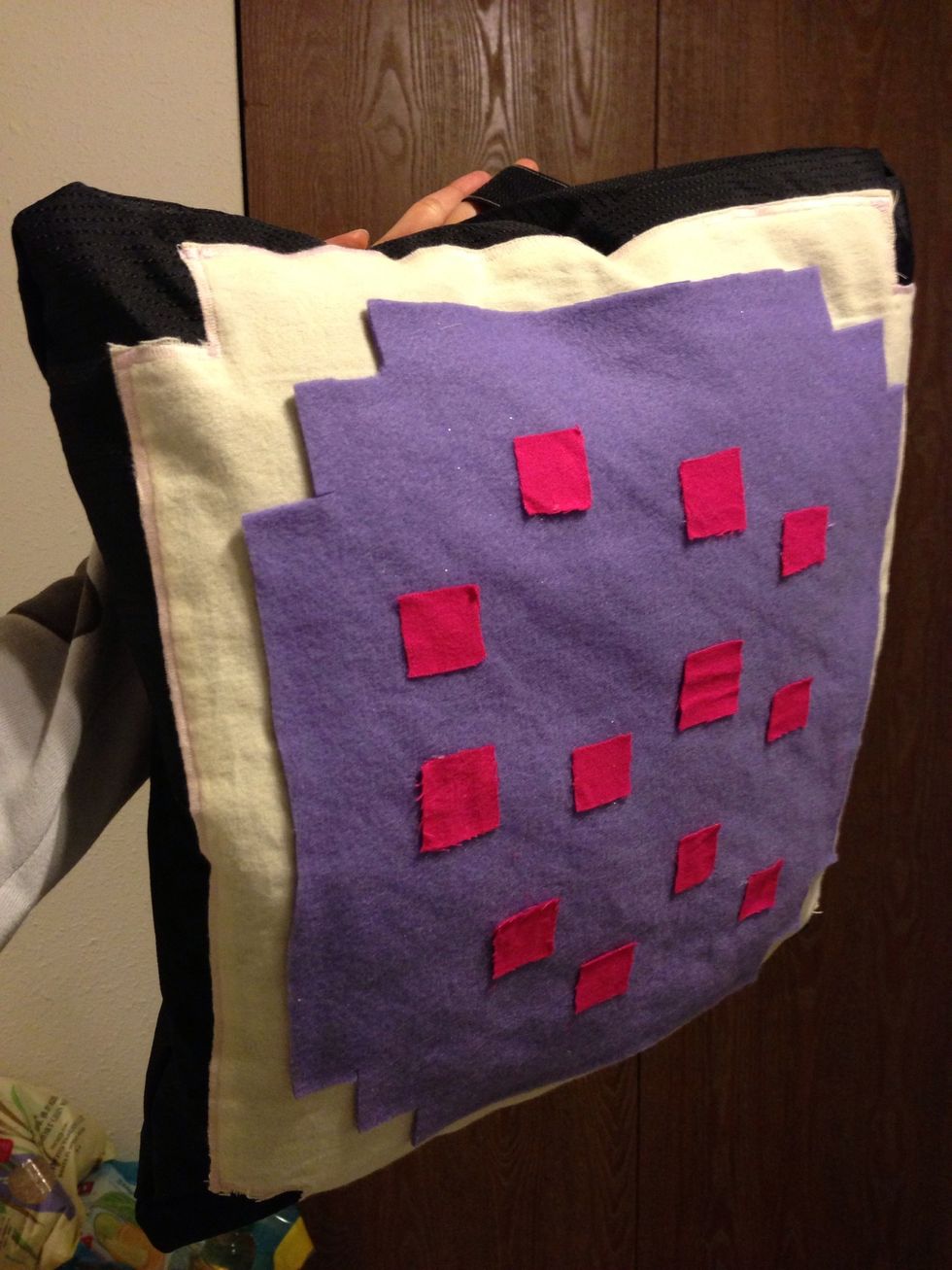 Done !!!! For now :) as for the rest of the costume i saved some time and found my rainbow gloves at halloween city, rainbow leg warmers and cat hoodie from amazon.com along with a light up tutu :)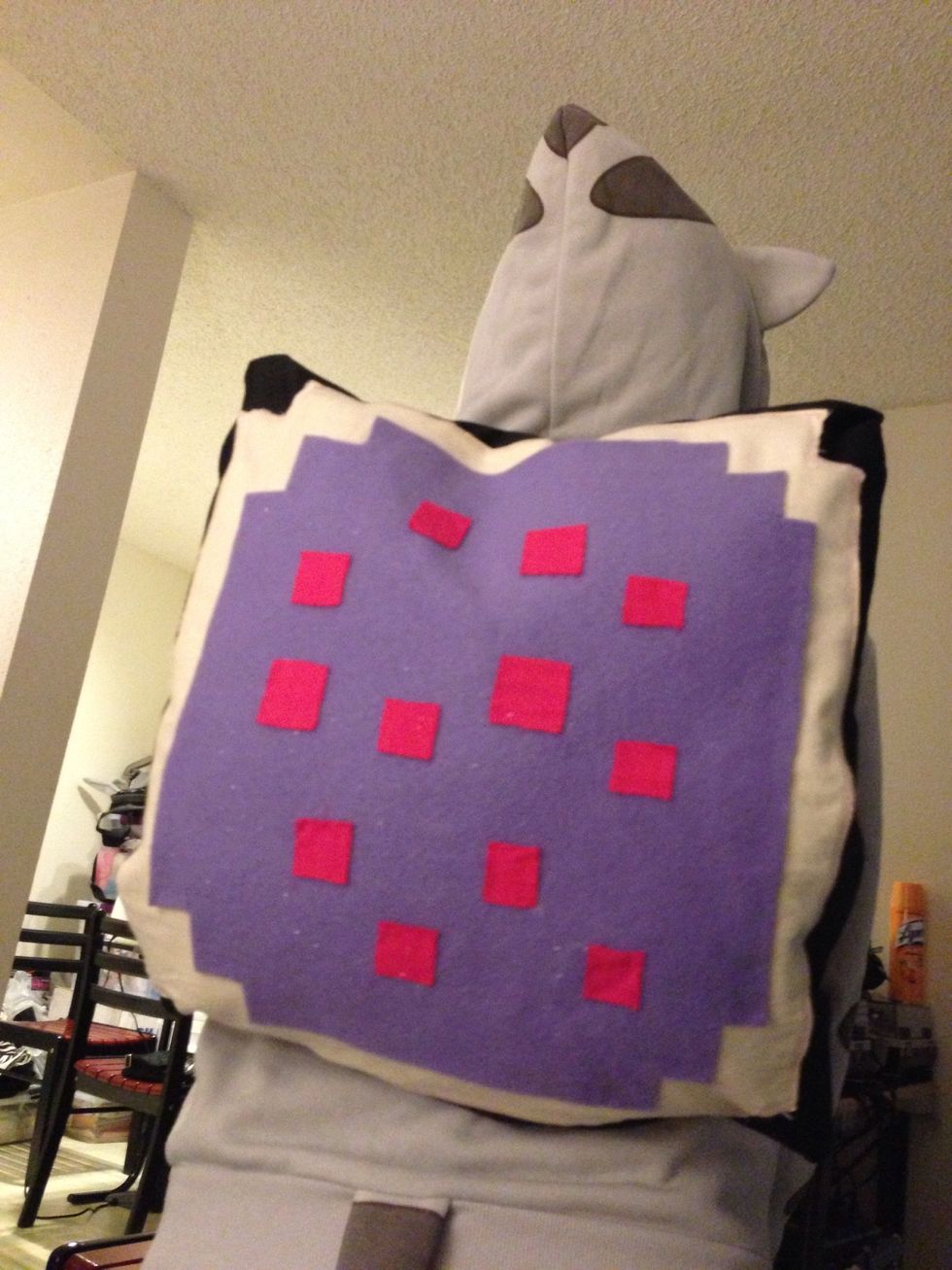 Thank u for viewing !!!! Happy halloween !!!! More pics to come of the full outfit soon and when the event party is over - changing this into a real bag :3 u can also wear this in the front :)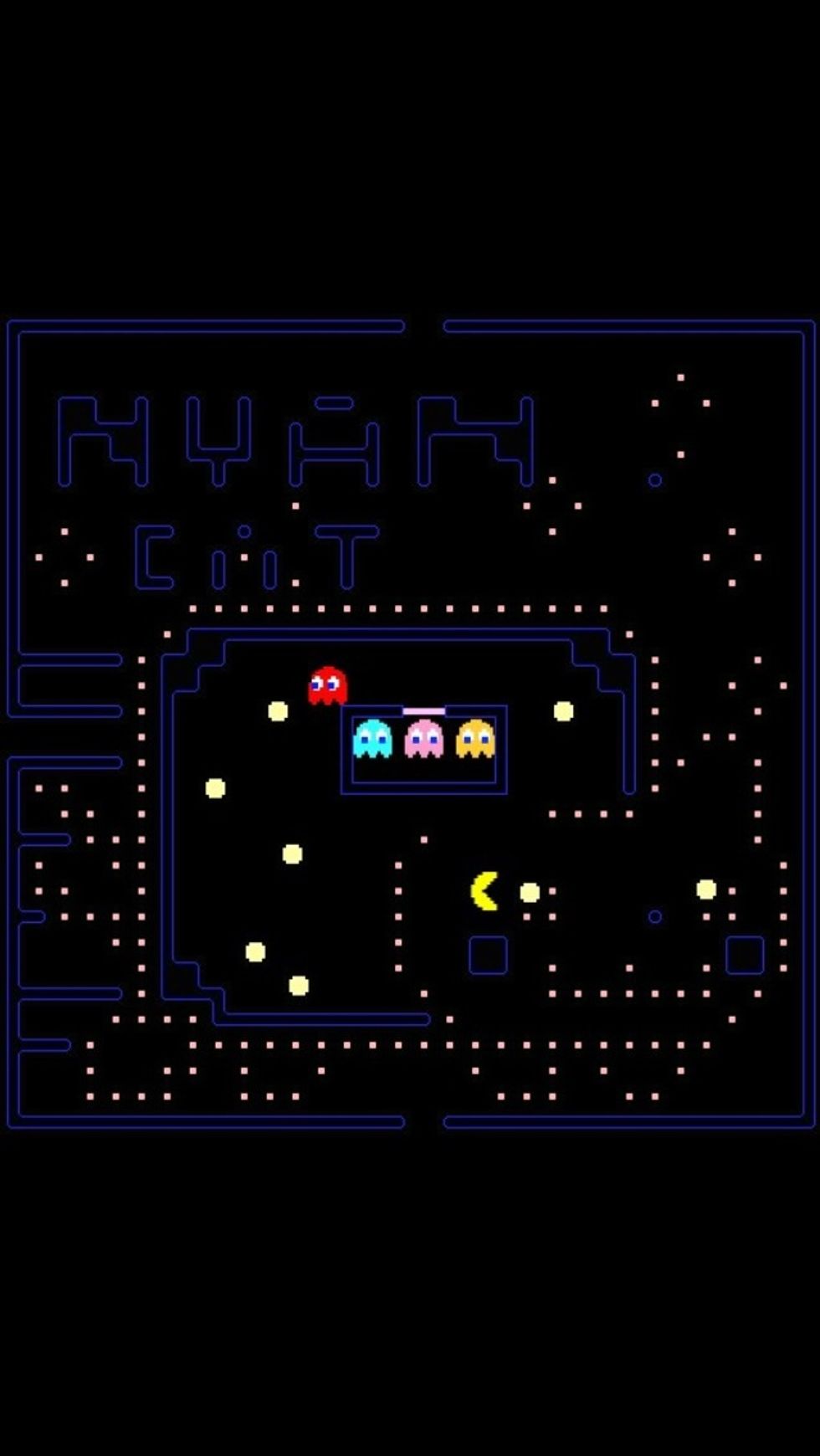 Thank u !!!!!!!! And stay tune !!!!
To save time - my friend found me on amazon a light up rainbow tutu / & rainbow leggings - a cat hoodie close enough to nyan - and I got a sparkle tank top from express then tada !!! U are nyan cat :3
Heavy duty sewing Machine
Smile face
Black fabric for straps and back
Stuffing or fabric scraps
Fabric glue