How to make a nyan cat poptart bag - part 1
halloween / costume / cosplay idea Time to make a visit to Joanne's fabrics or any fabric store near you :3
19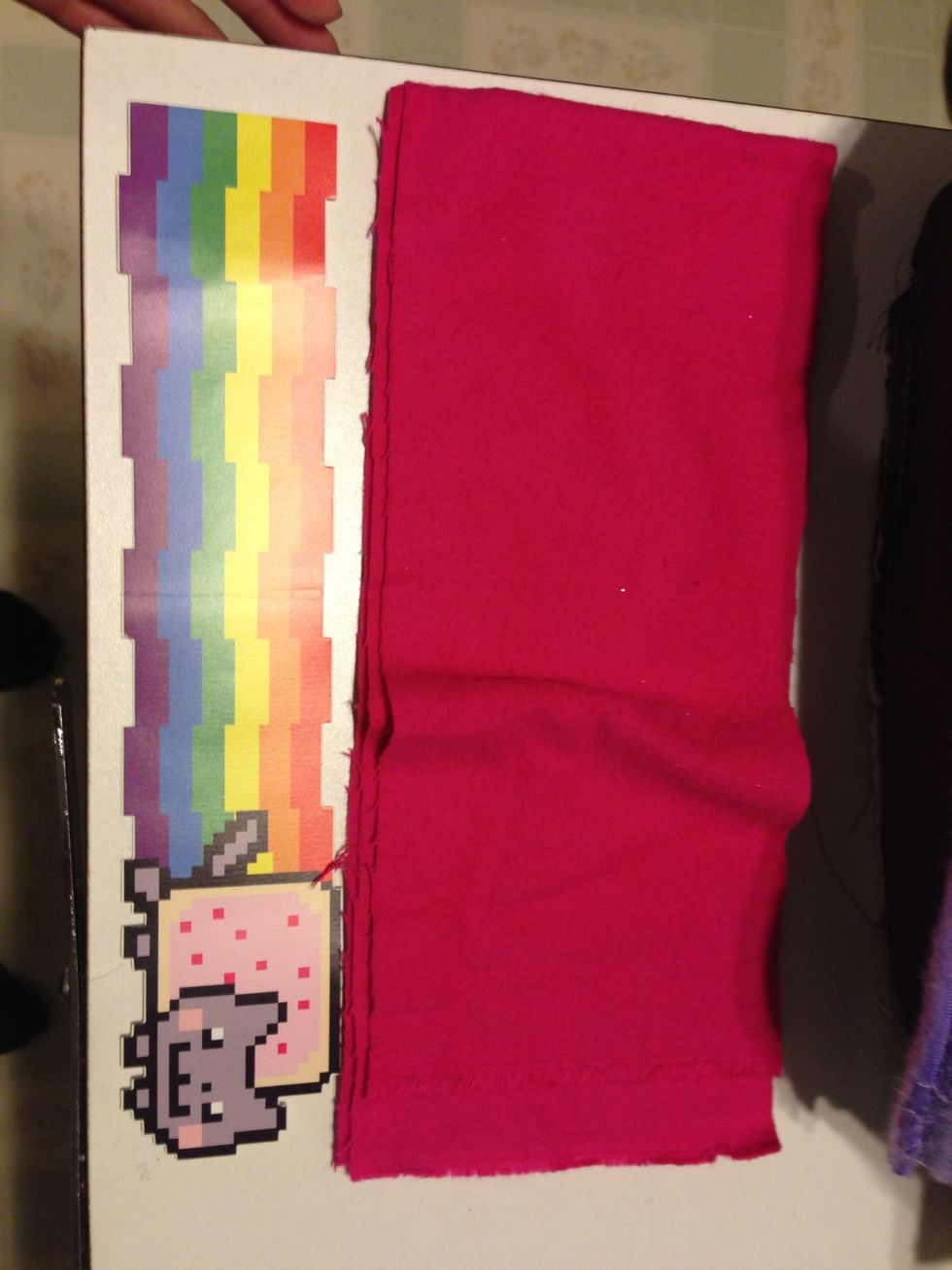 i like taking an actual pic with me to get fabrics & pick the same colors out. i was able to find fleece & another fabric close enough. Check YouTube if u don't know nyan cat. Mew !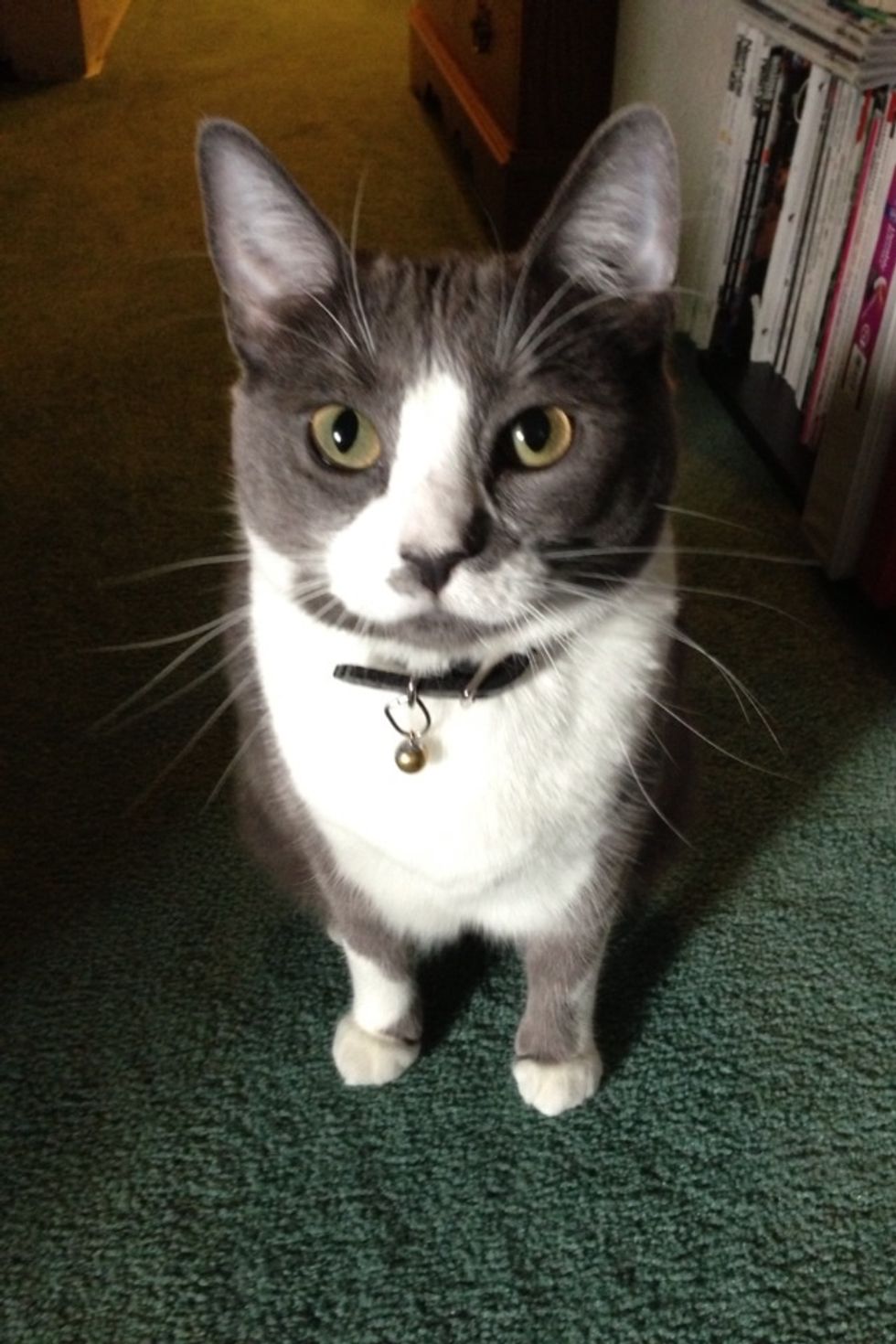 This is miyu - she says once you have all your fabric - get a pair of scissors ready to cut out your poptart squares. :3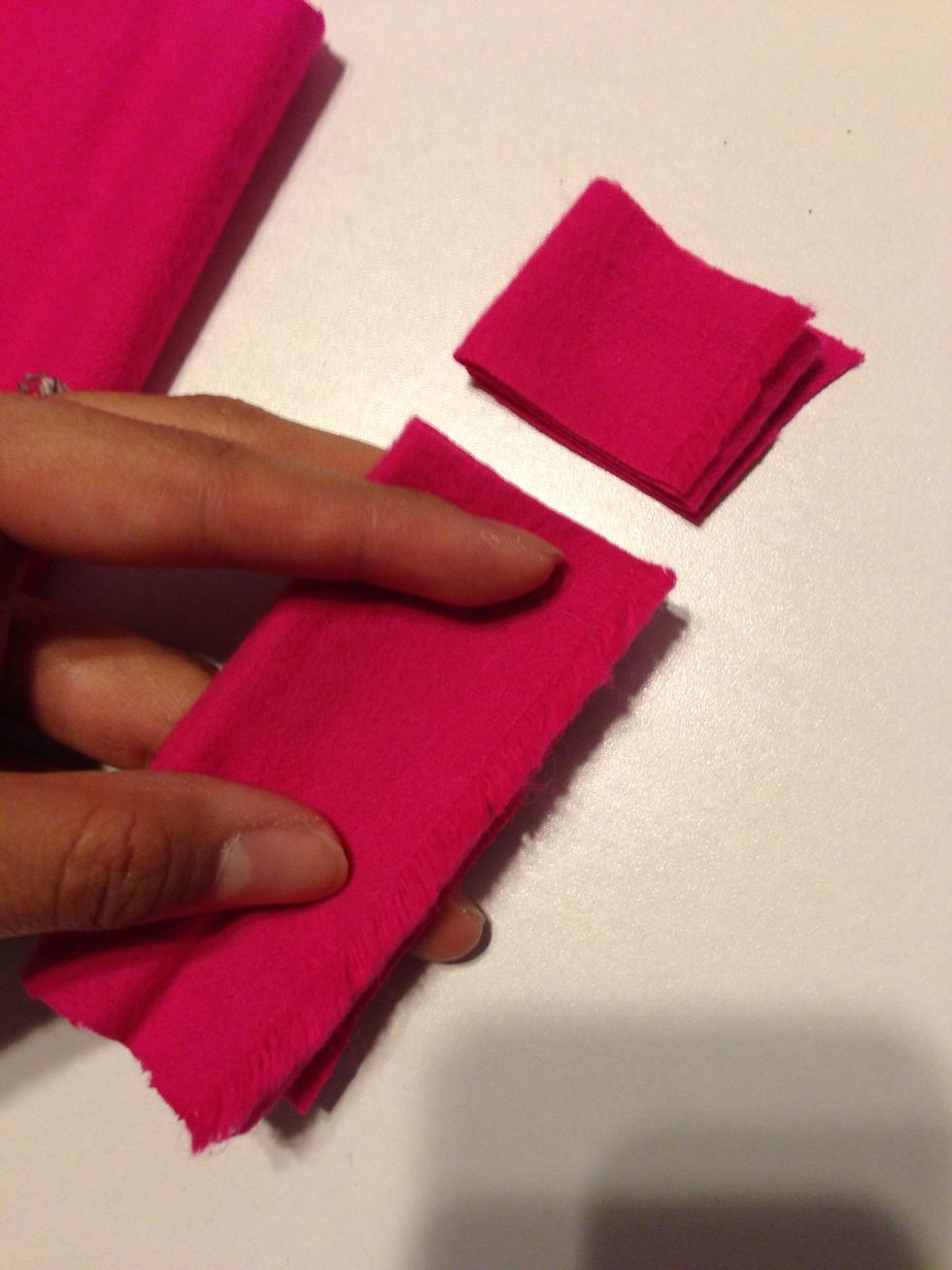 on the poptart there's a lot of squares that are not the same shape. Cut out 12 pieces of 1 inch to 1 inch squares :3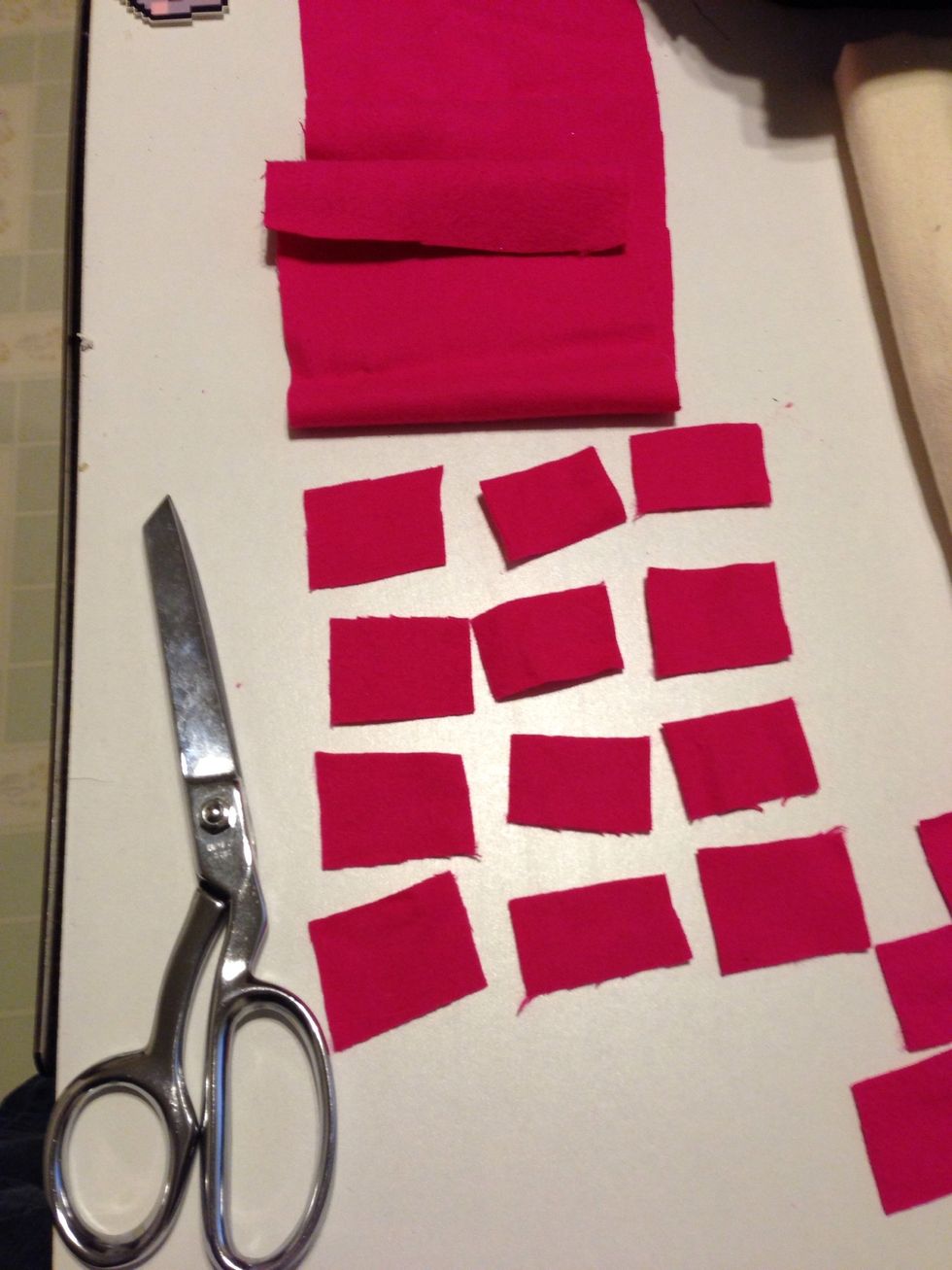 I made extra squares incase any of them get damaged or dont look like they fit well - i then took some time to recut any that needed fixing around the edges - try to think of cutting pixel squares :)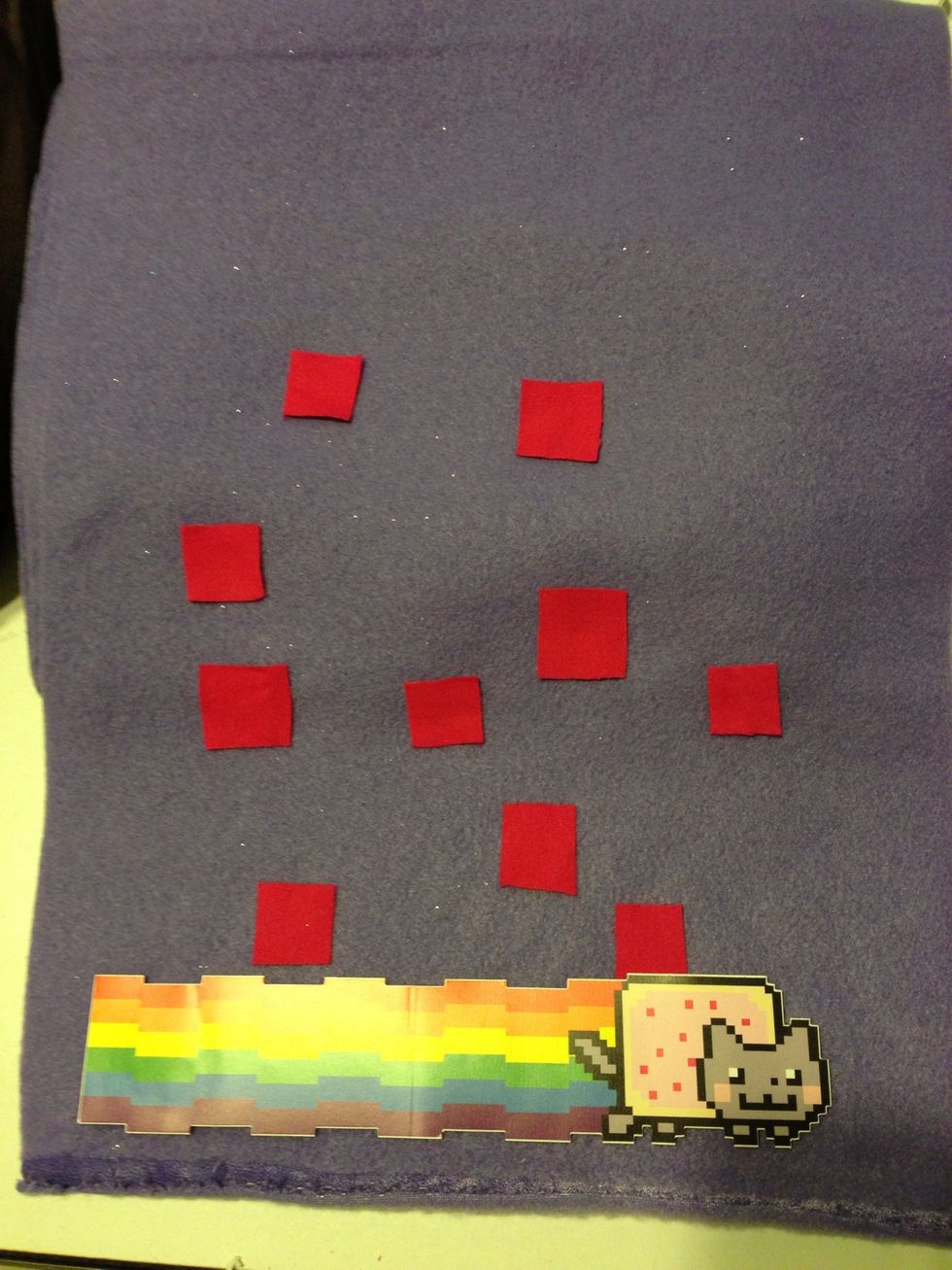 Now that ur squares are fixed - take ur poptart frosting "purple" fleece & copy the corner edges from ur pic - i measured 8 inches for each side with two steps for each corner next pic will show u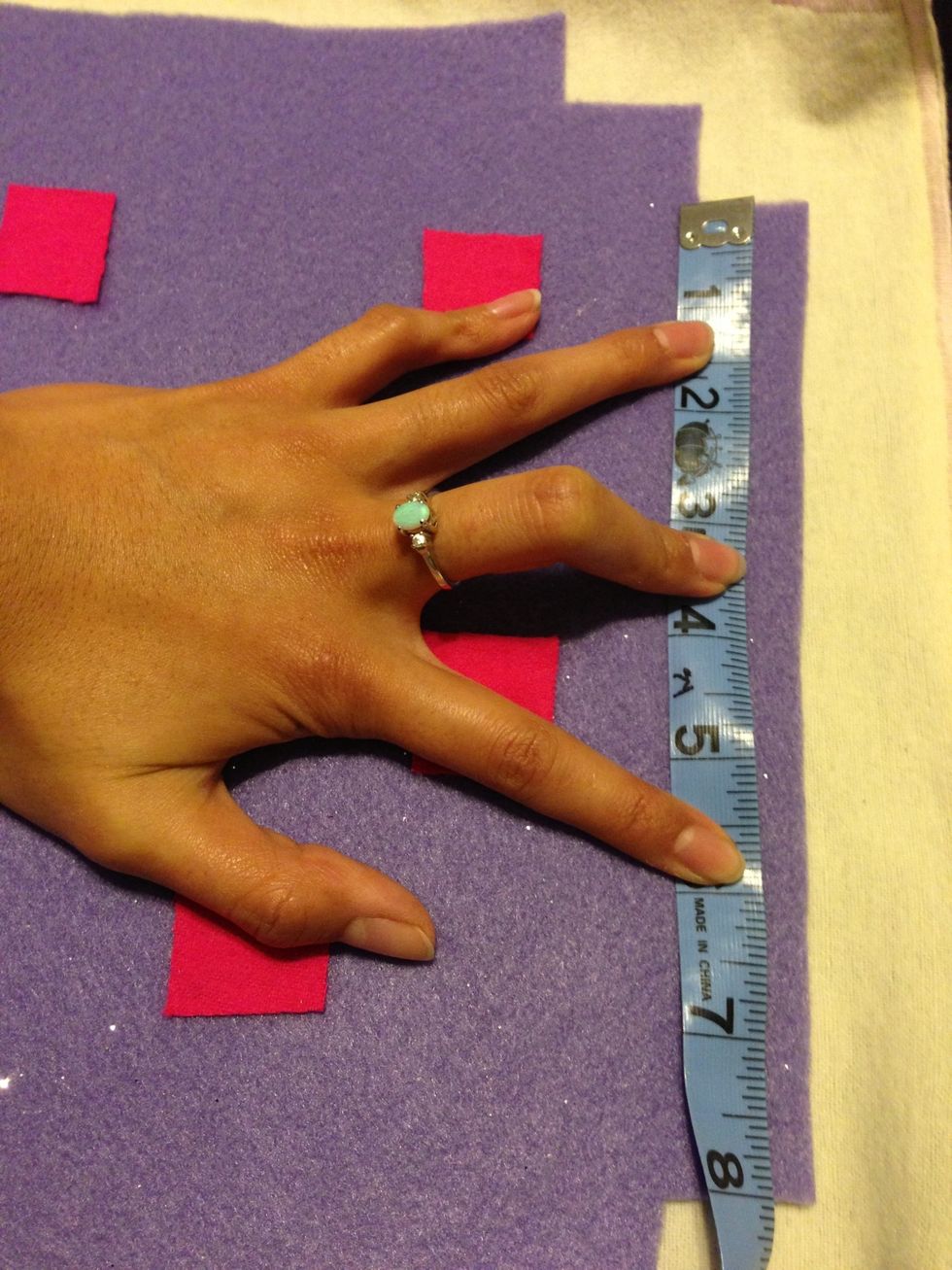 measuring tape is showing 8 inches for the sides - the 8bit style corners i measured 1 inch down - 1 inch across - 1 inch down - and 1 across as you can see on the top of this picture. :)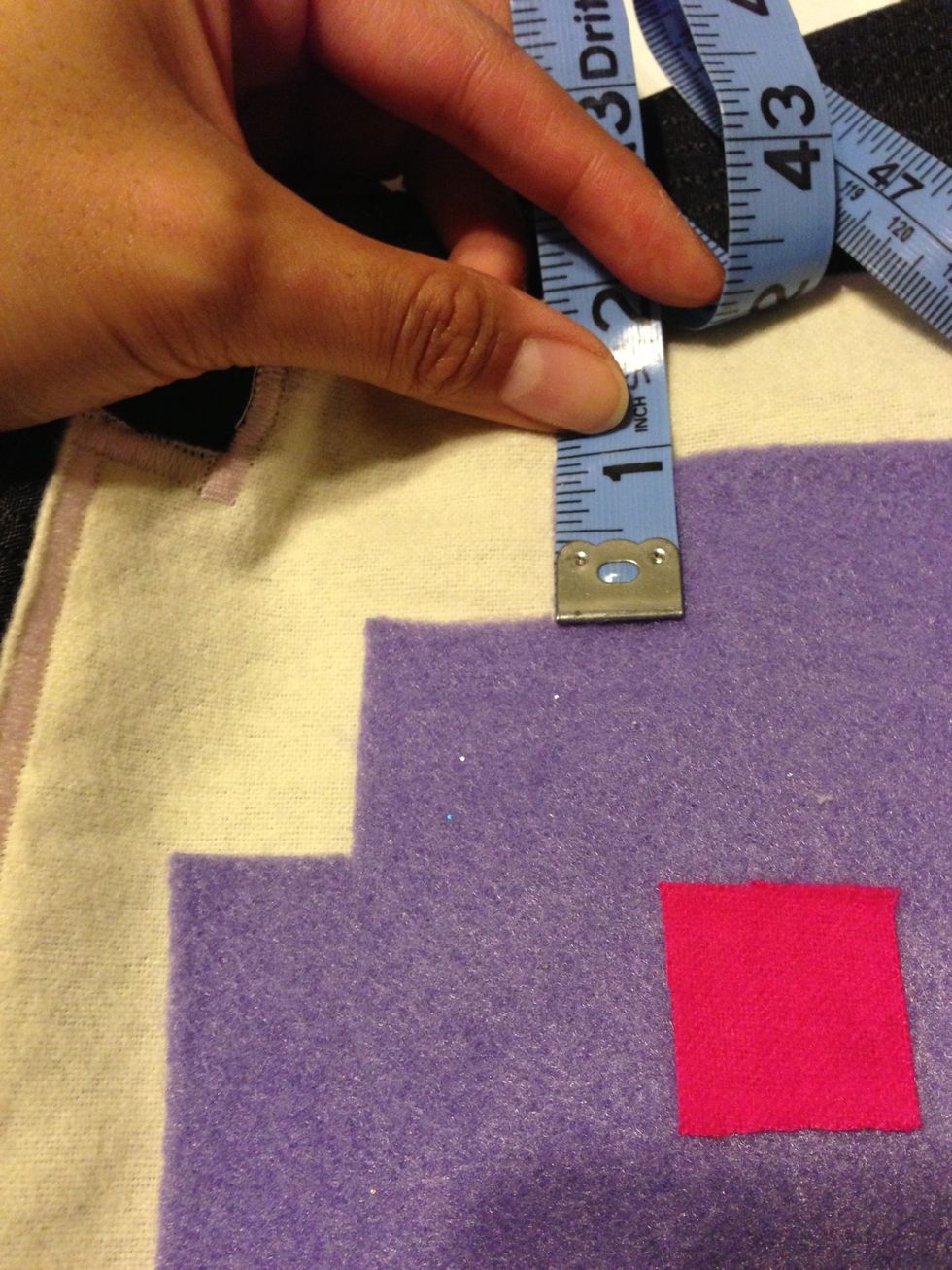 Another view of corners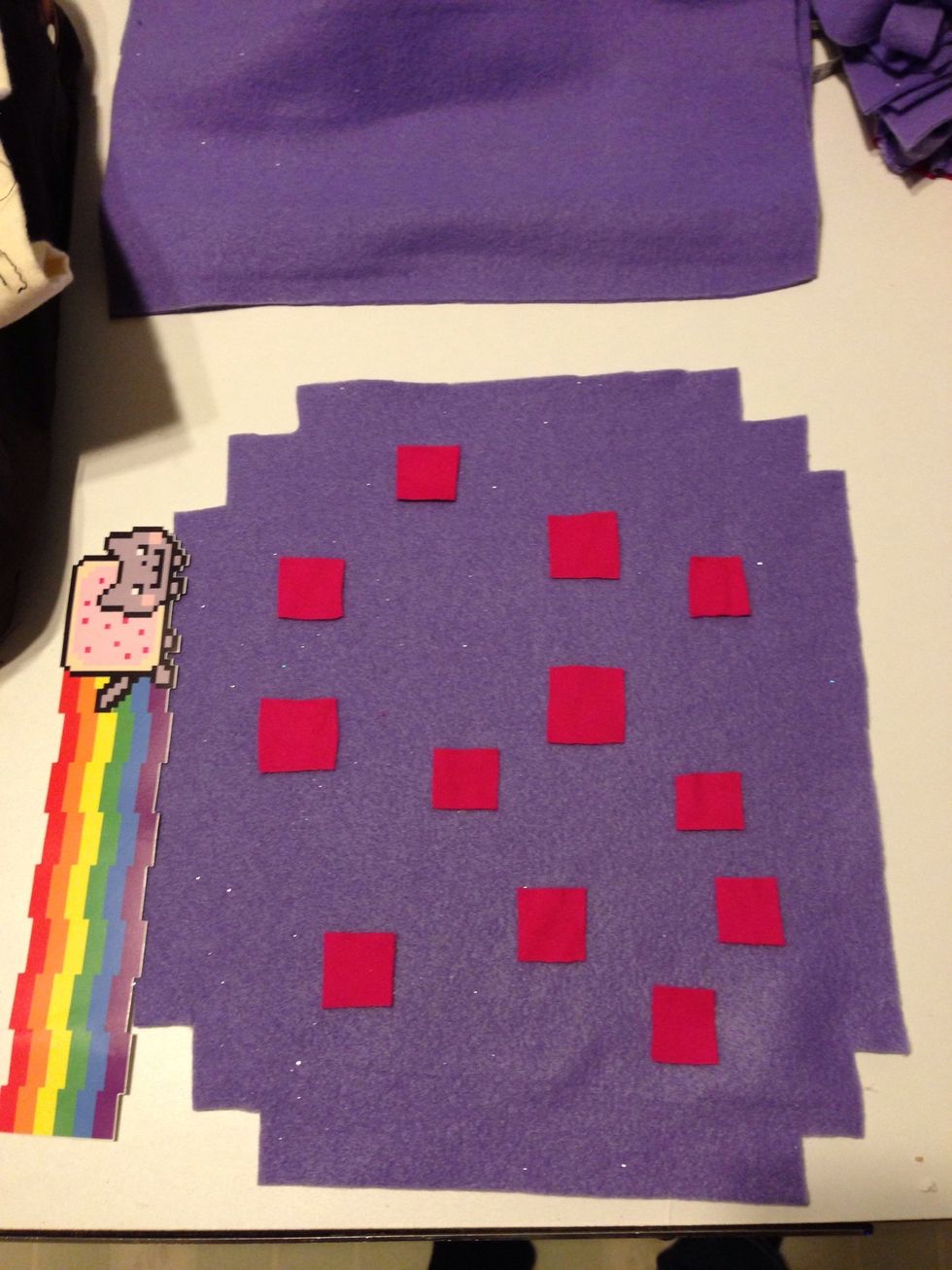 Once you have your purple poptart frosting cut out - take your sprinkle squares and place them the way the nyan cat has them. I put the actual pic "the poptart" part going the same way as my bag. :3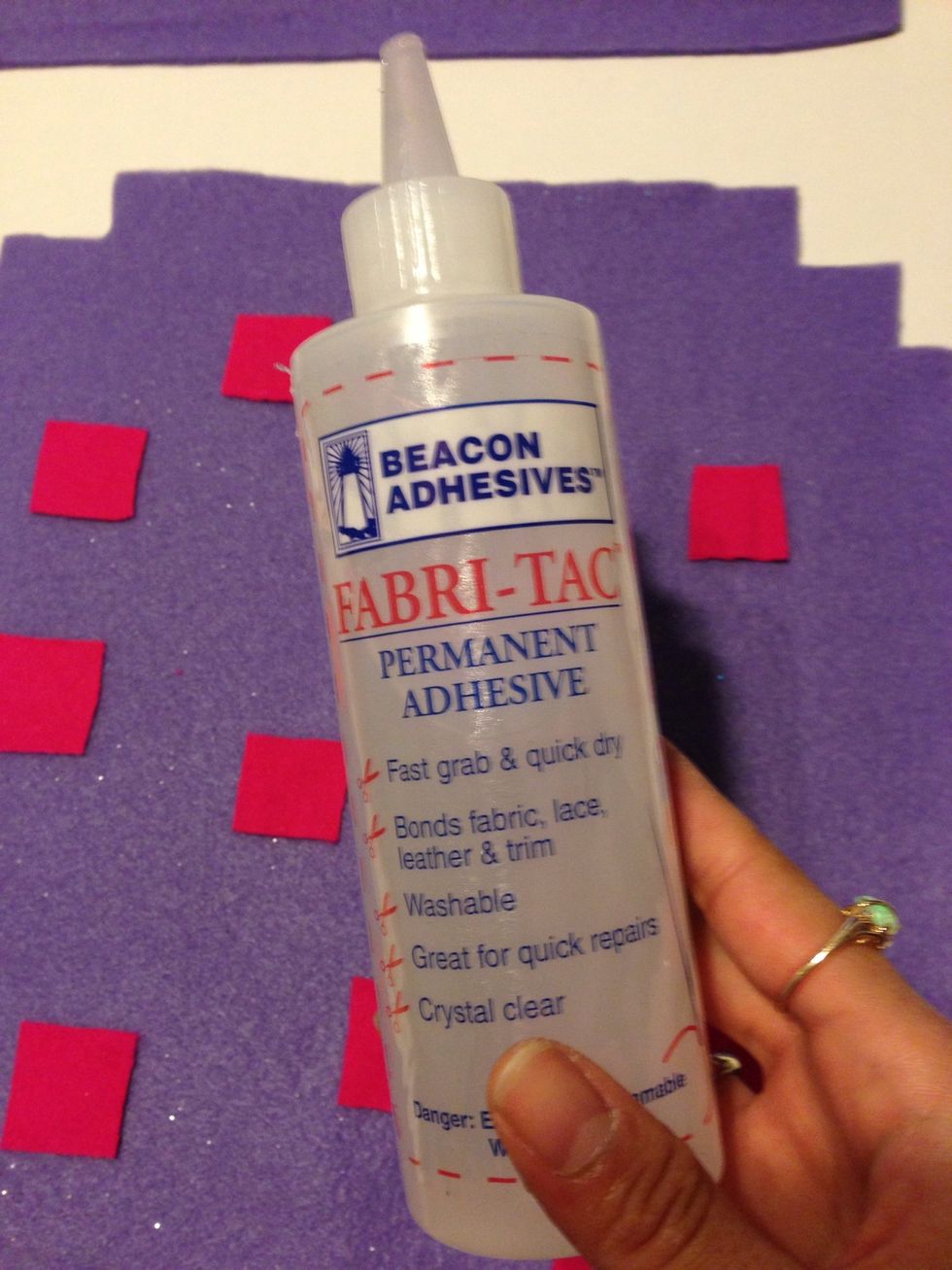 Glue time! gently hold the square edges with ur fingertips - take the glue and gently squeeze so that ur making three thin glides on the square. If too much glue comes out use the tip to smooth it out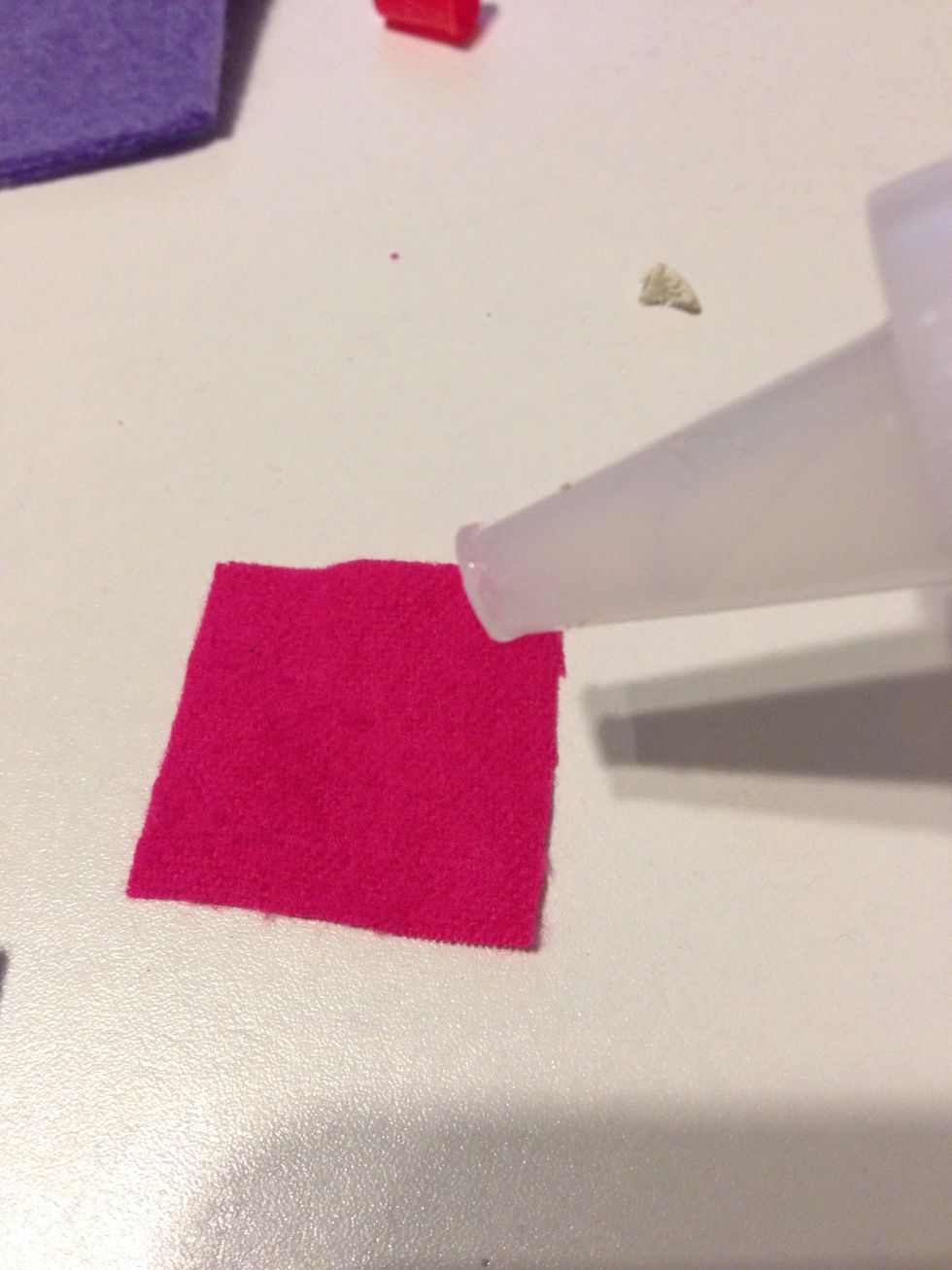 Example: use the glue's tip to smooth ur corners & along the edges like a brush. make sure its a thin layer & not a huge blob. i basically took square by square off, glue, then back to where it is.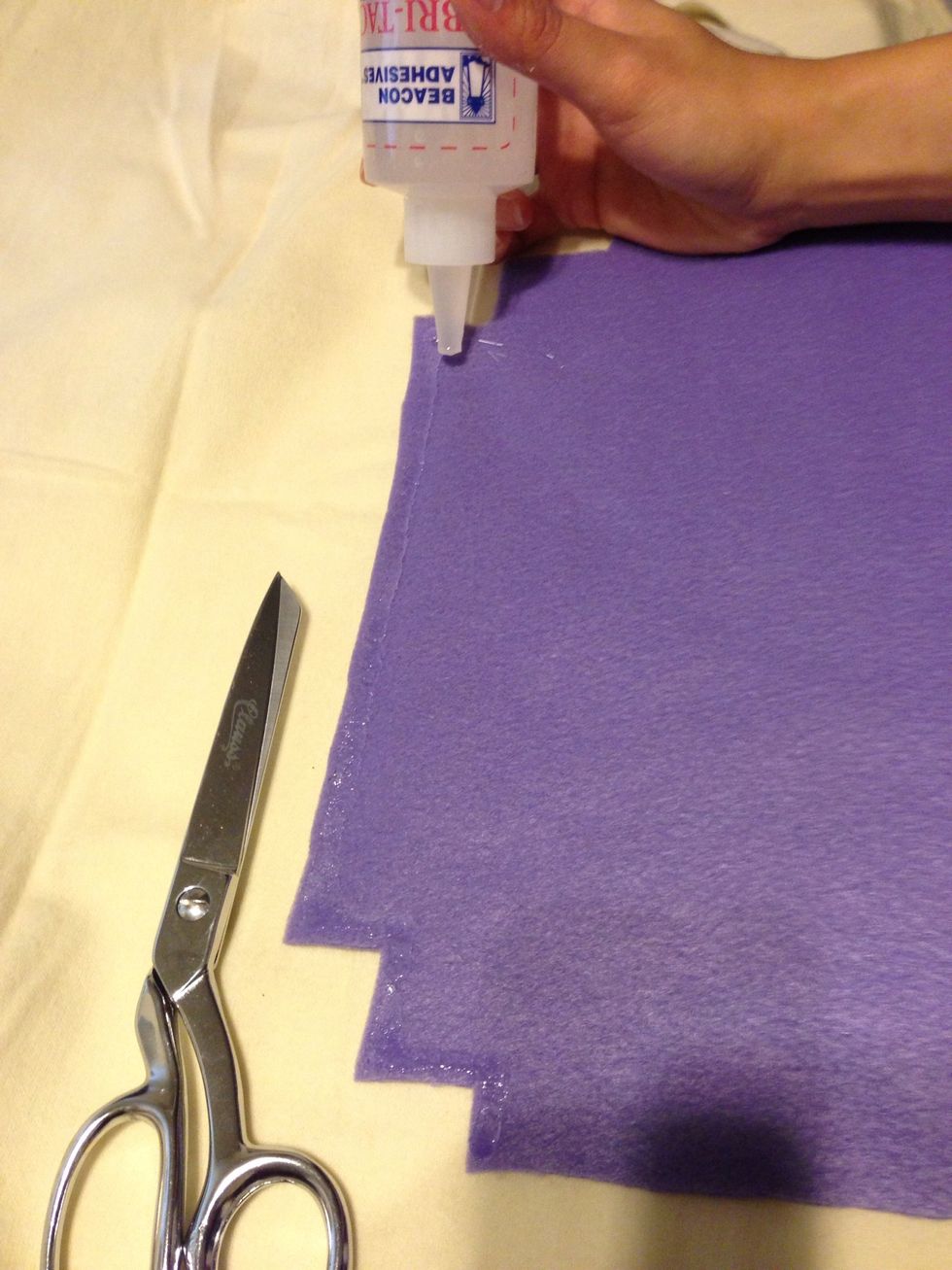 Now that ur squares are glued on, turn ur purple frosting over & yup more glue ! - same thing as ur squares, glide along the edges making sure its a good thin layer.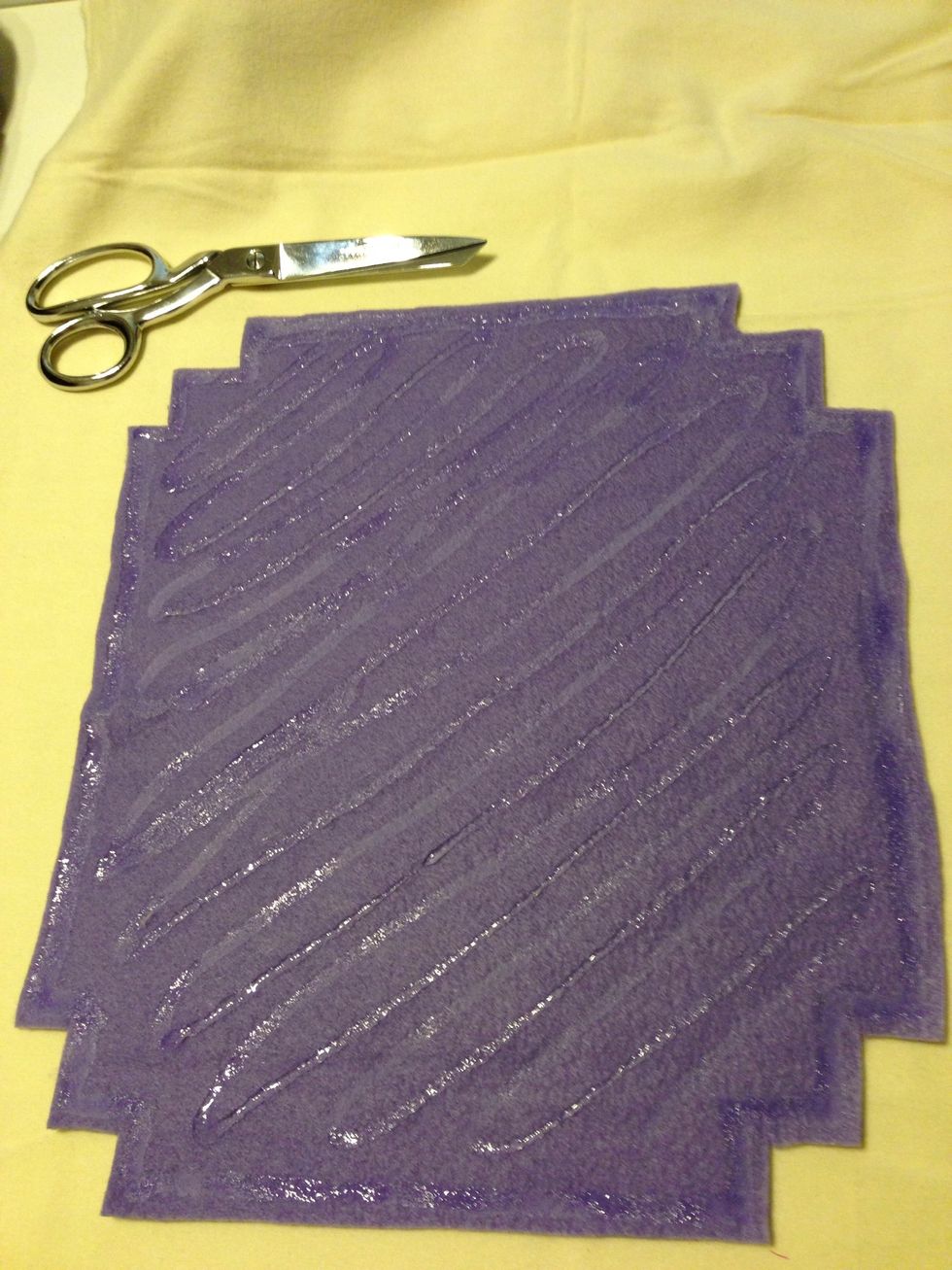 Once u finished ur edges, go zig zag snake from edge to edge like how the pic shows. Try to not make a blob anywhere because if u do, the glue may seep through ur frosting & get on to the front. :x
Now place ur purple frosting onto ur poptart fabric. Make sure u pat firmly & along the edges. Add any thin layer glue to corners if needed. Let it sit & get ur scissors ready :3 time to cut poptart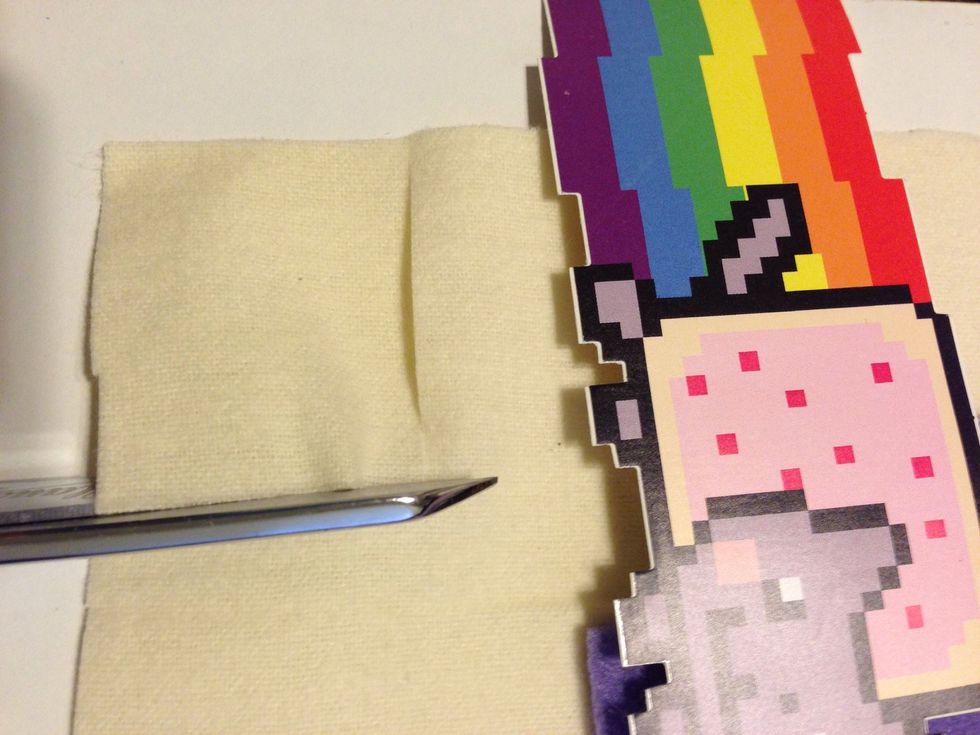 Look back to ur nyan pic. See the corners? Copy and line them with purple frosting. I measured about 1 inch away creating poptart background.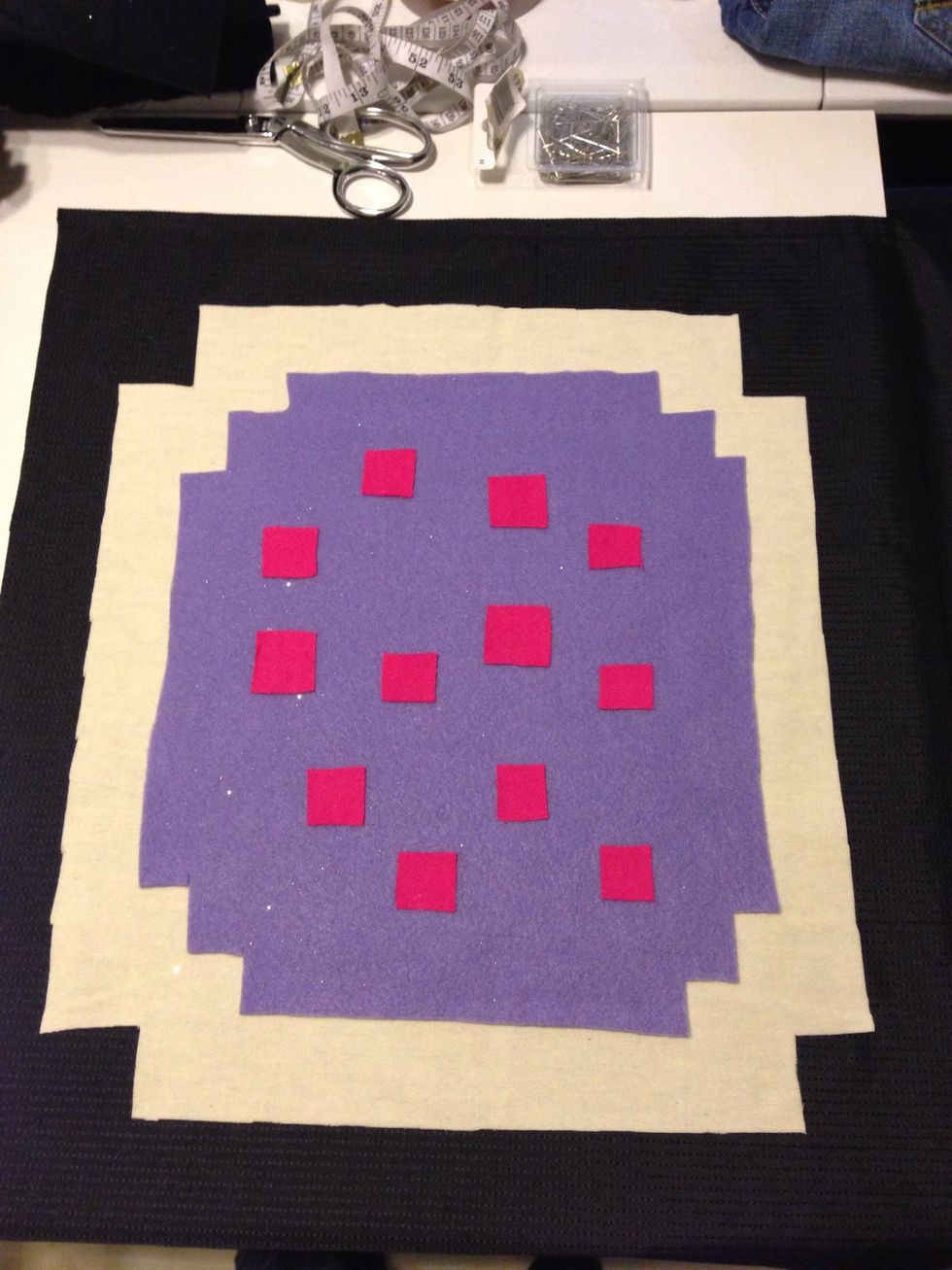 I kind of winged it here by eye & created my own corners. It should look something like this. Now get ur black pixel fabric ready to create the bag! Part 1 of poptart finished :3 stay tune for part 2!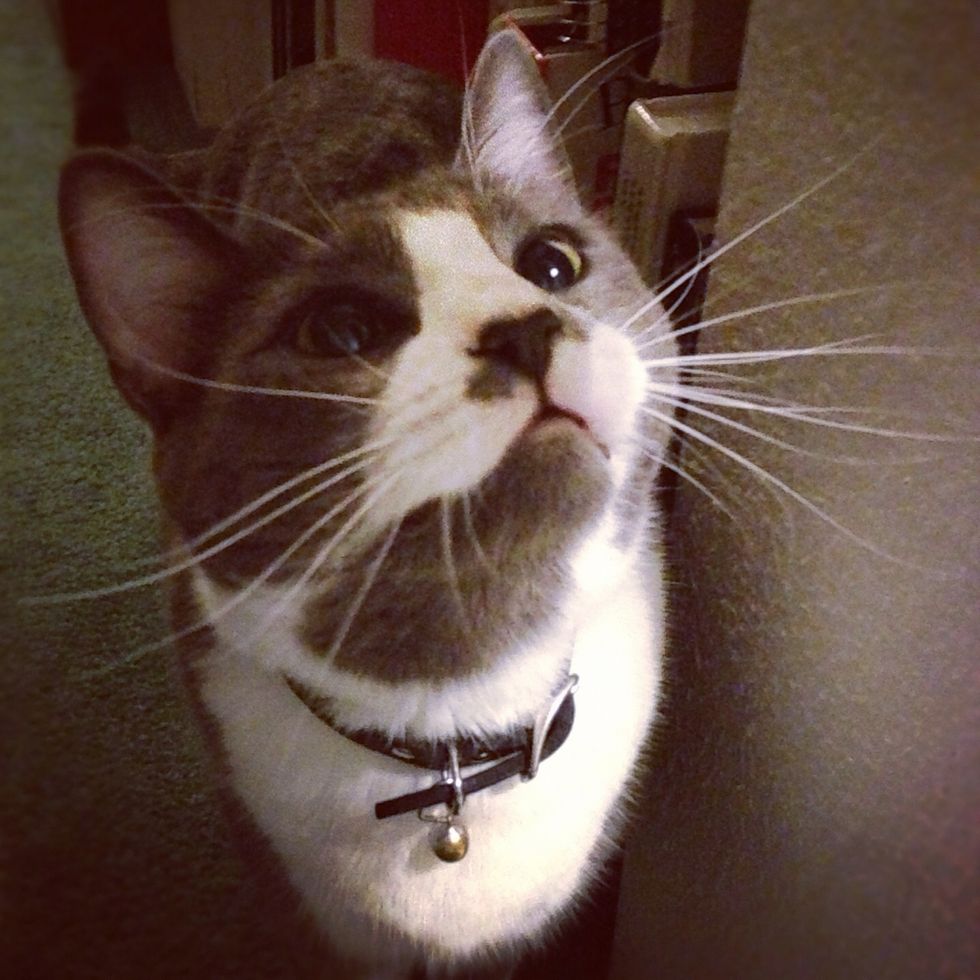 Miyu: " mew :? U mean therez more to do :? Im ready !!!" Thank u for viewing :D more to come :)
1.0 Scissors
1.0 Fabric glue
4.0 Poptart fabrics - Same colors if you can find
1.0 Measuring tape
1.0 Smile :3
1.0 Copy of nyan cat picture