You will need a regular sized tea mug.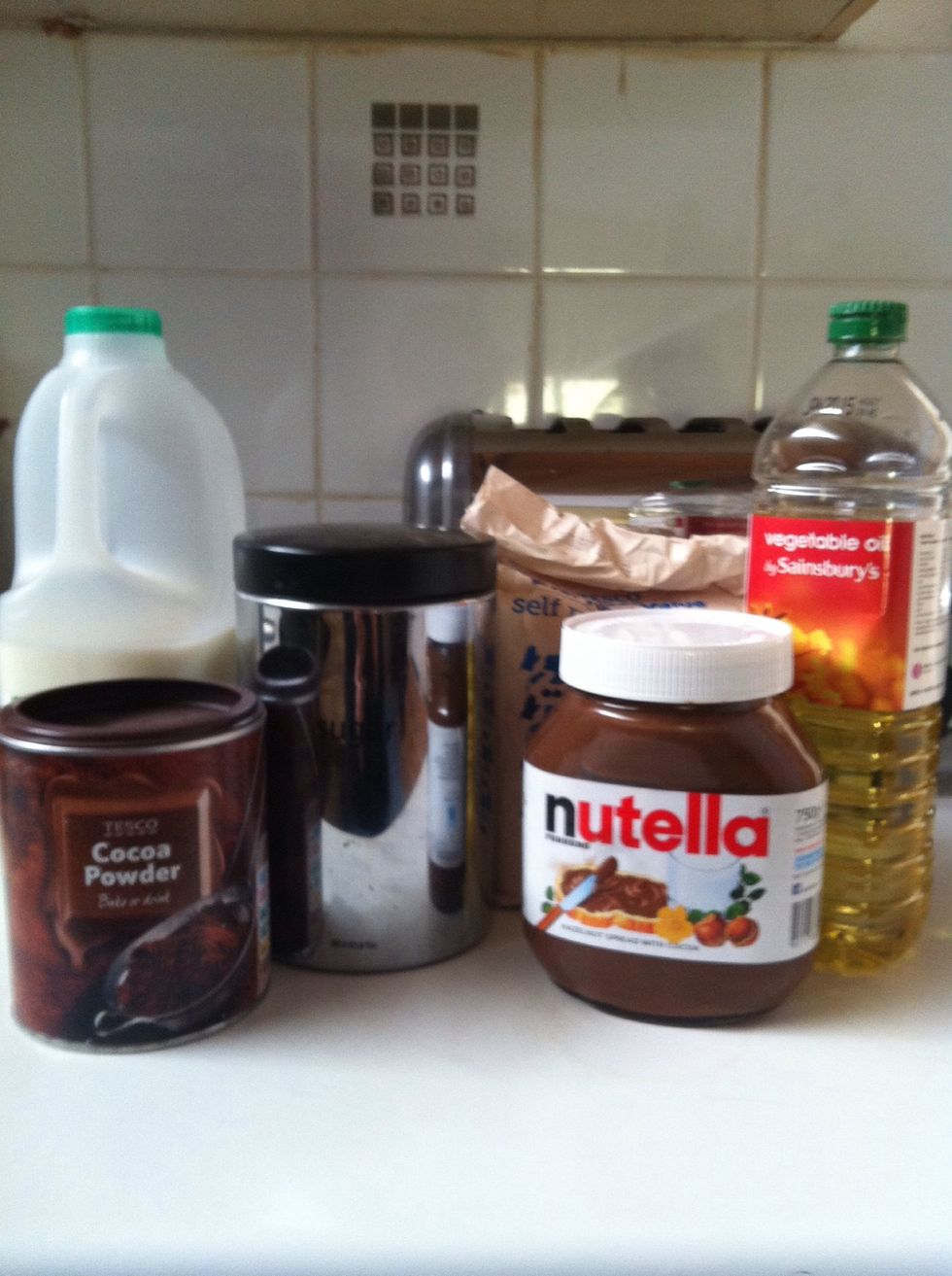 Gather your supplies!
You could use a regular tablespoon or a measuring tool like this one.
First add sugar to your mug.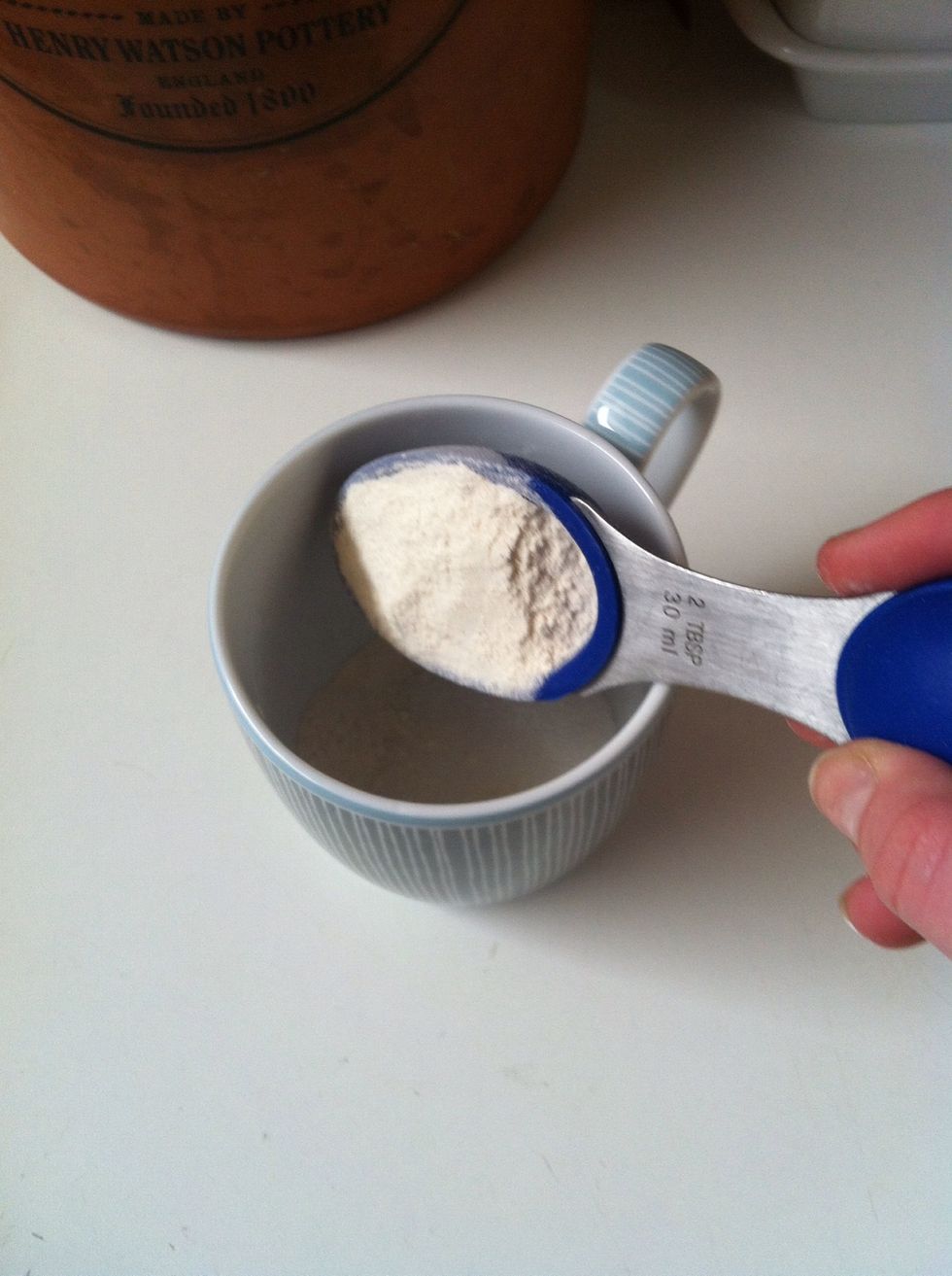 Next add the self raising flour.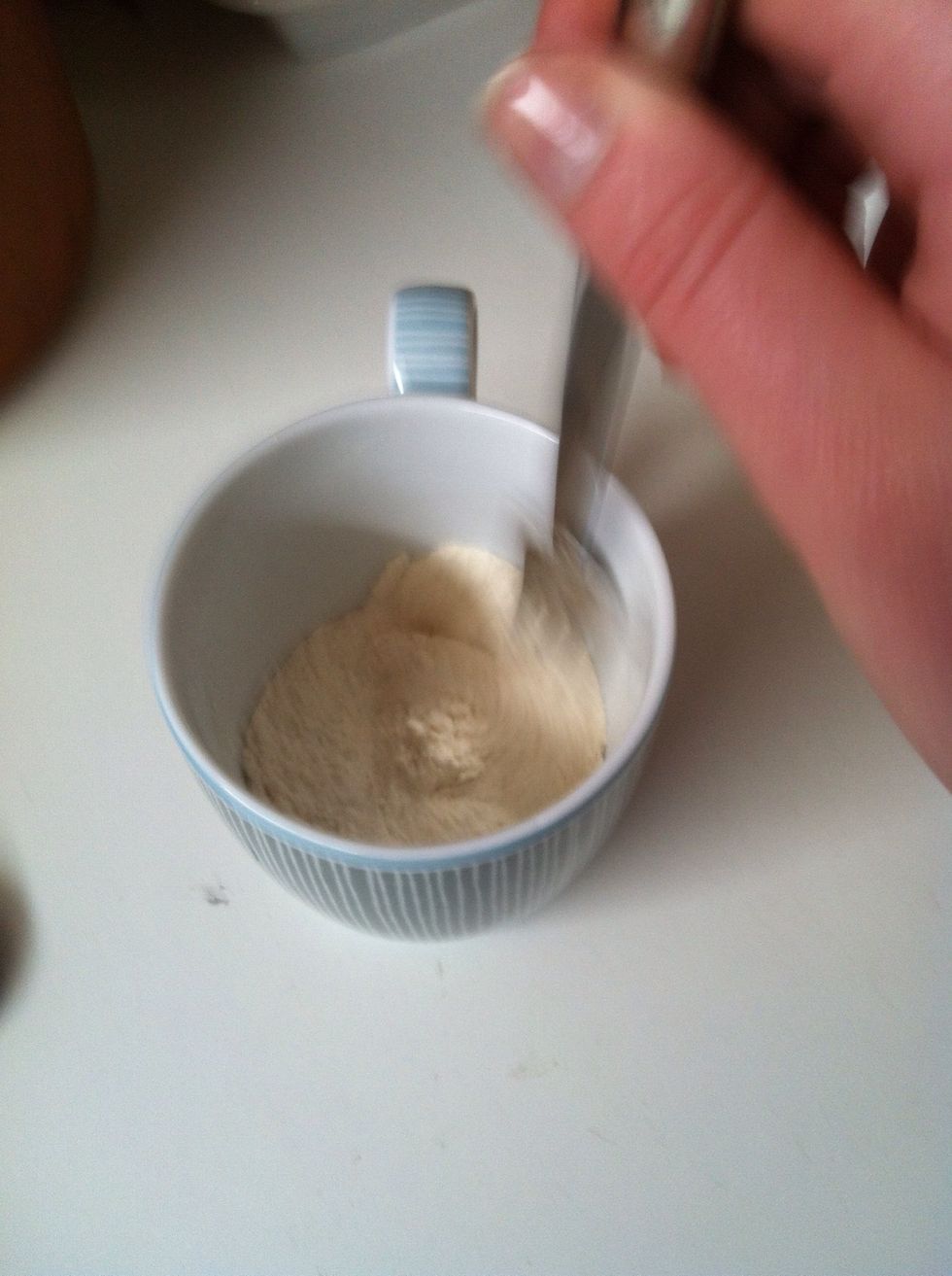 Mix the sugar and flour together.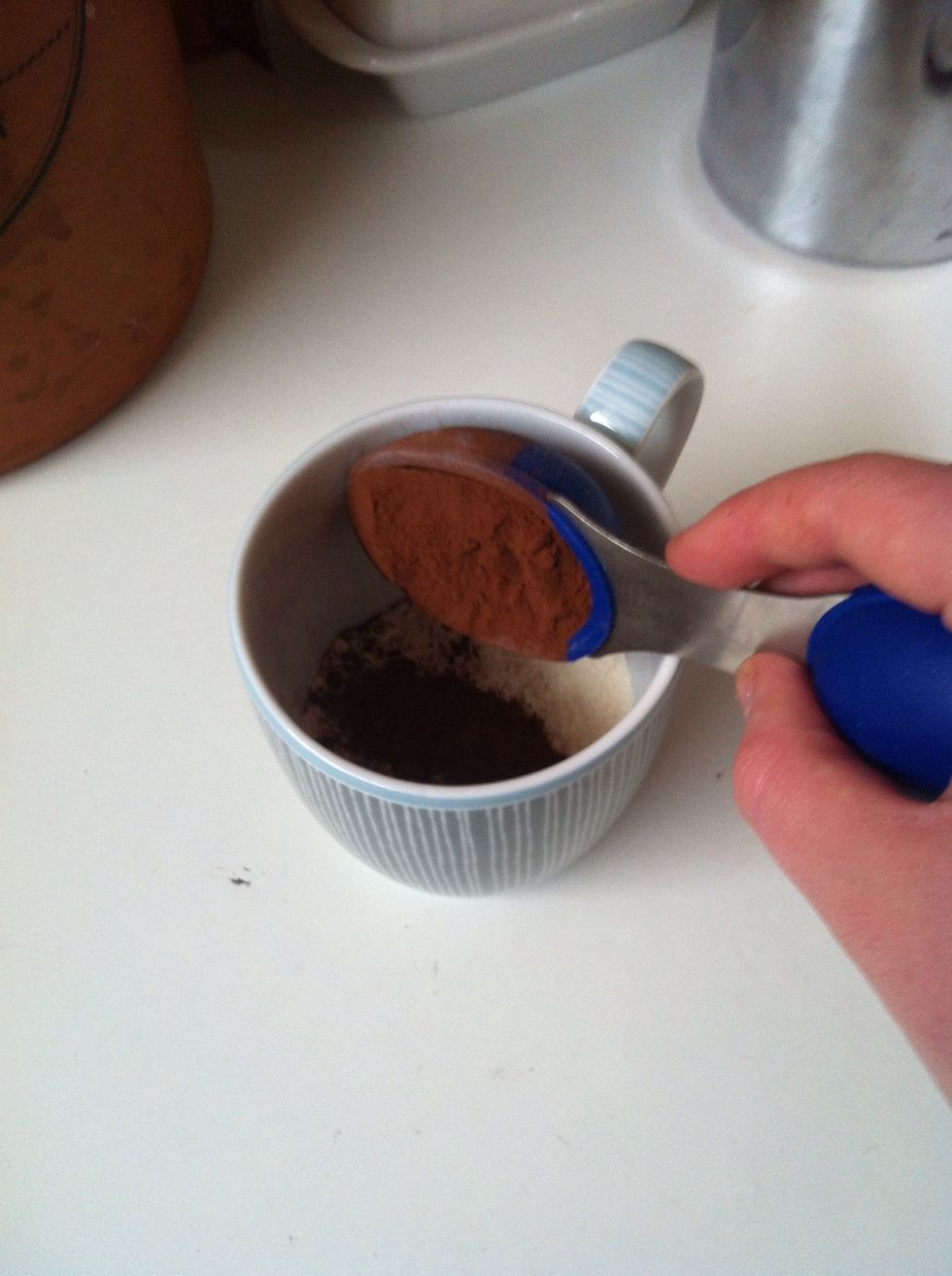 Now add the cocoa powder.
Mix again. Mixing after each step means that you are less likely to have lumps of flour or sugar at the bottom of your mug.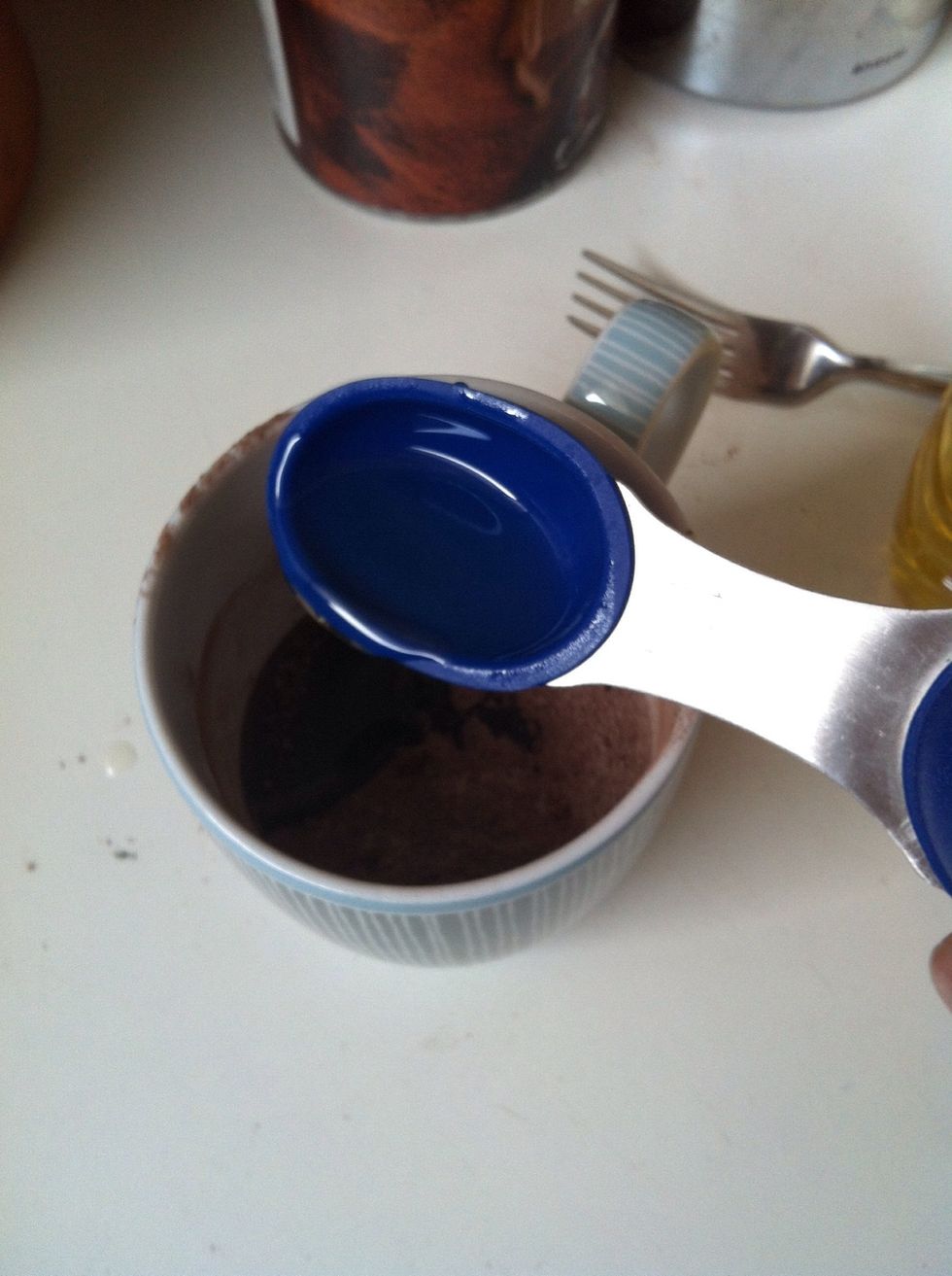 Carefully add 1.5 tbsp of vegetable oil.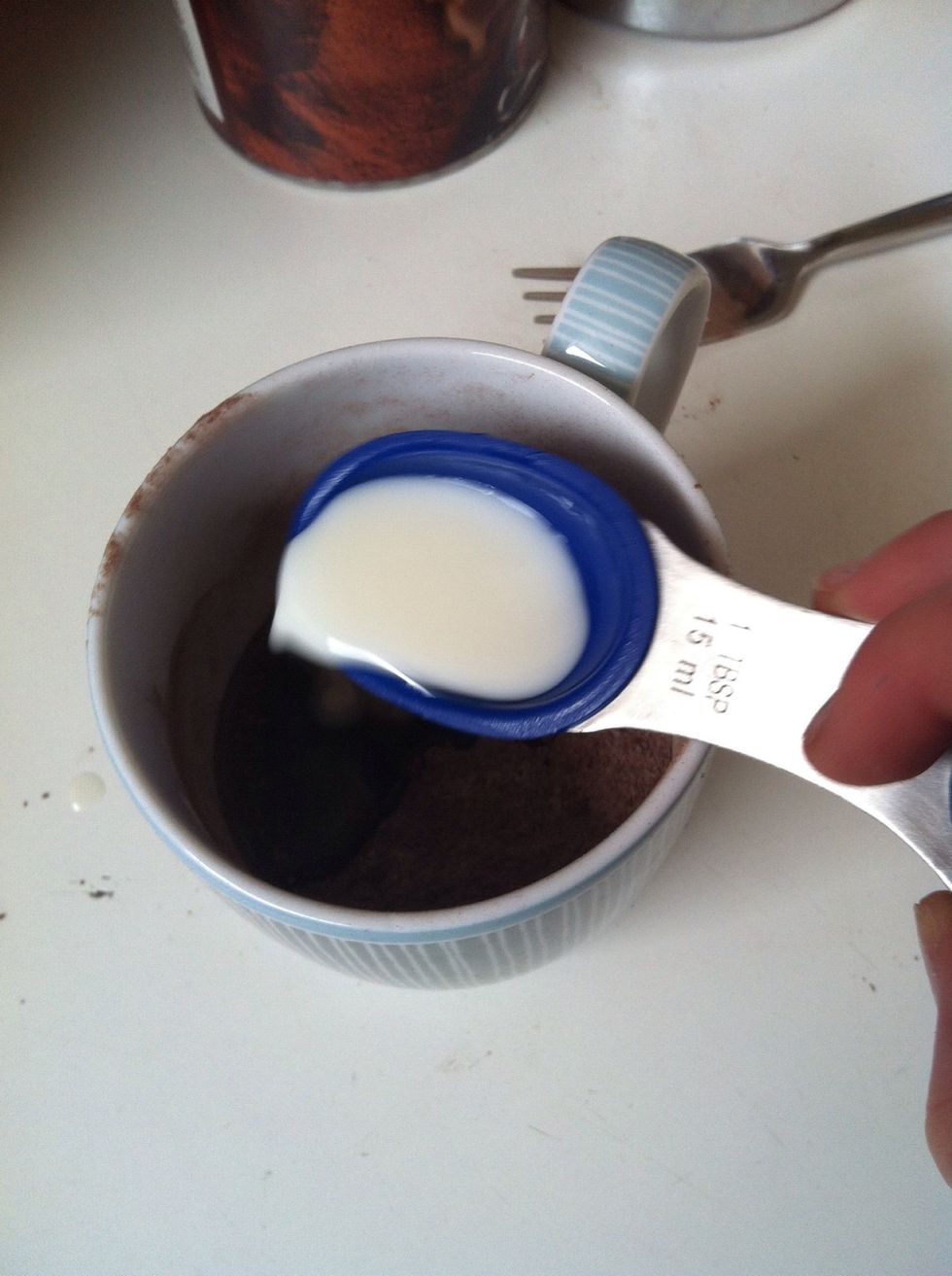 Next add your milk. I used semi skimmed but you can use whatever you prefer :-) I also like to make it with soya, almond or hazelnut milk.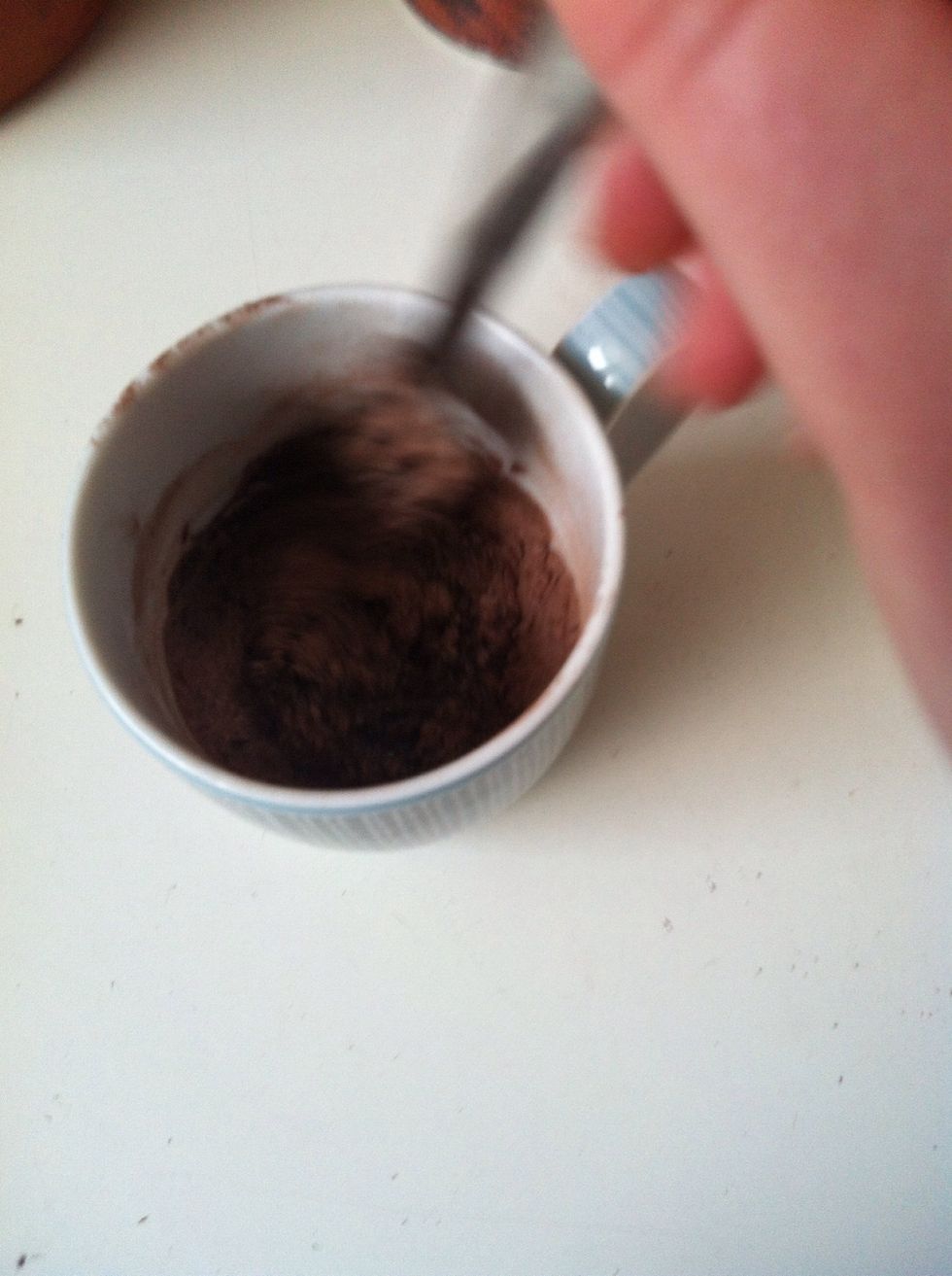 Mix thoroughly until you have a thick paste.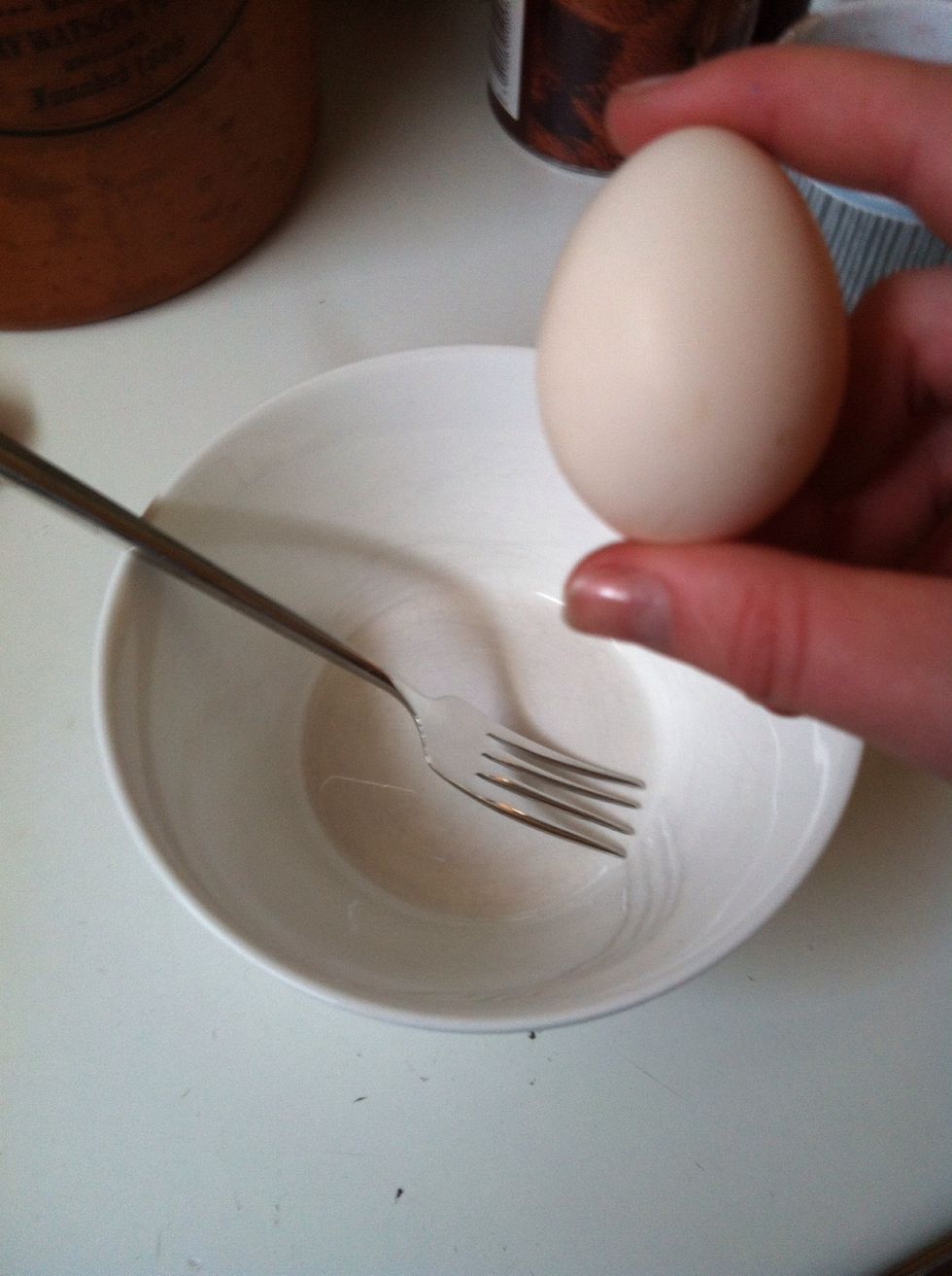 Grab a small bowl, a fork or mini whisk and your egg. I just grabbed this one from the chicken house, the fresher the better!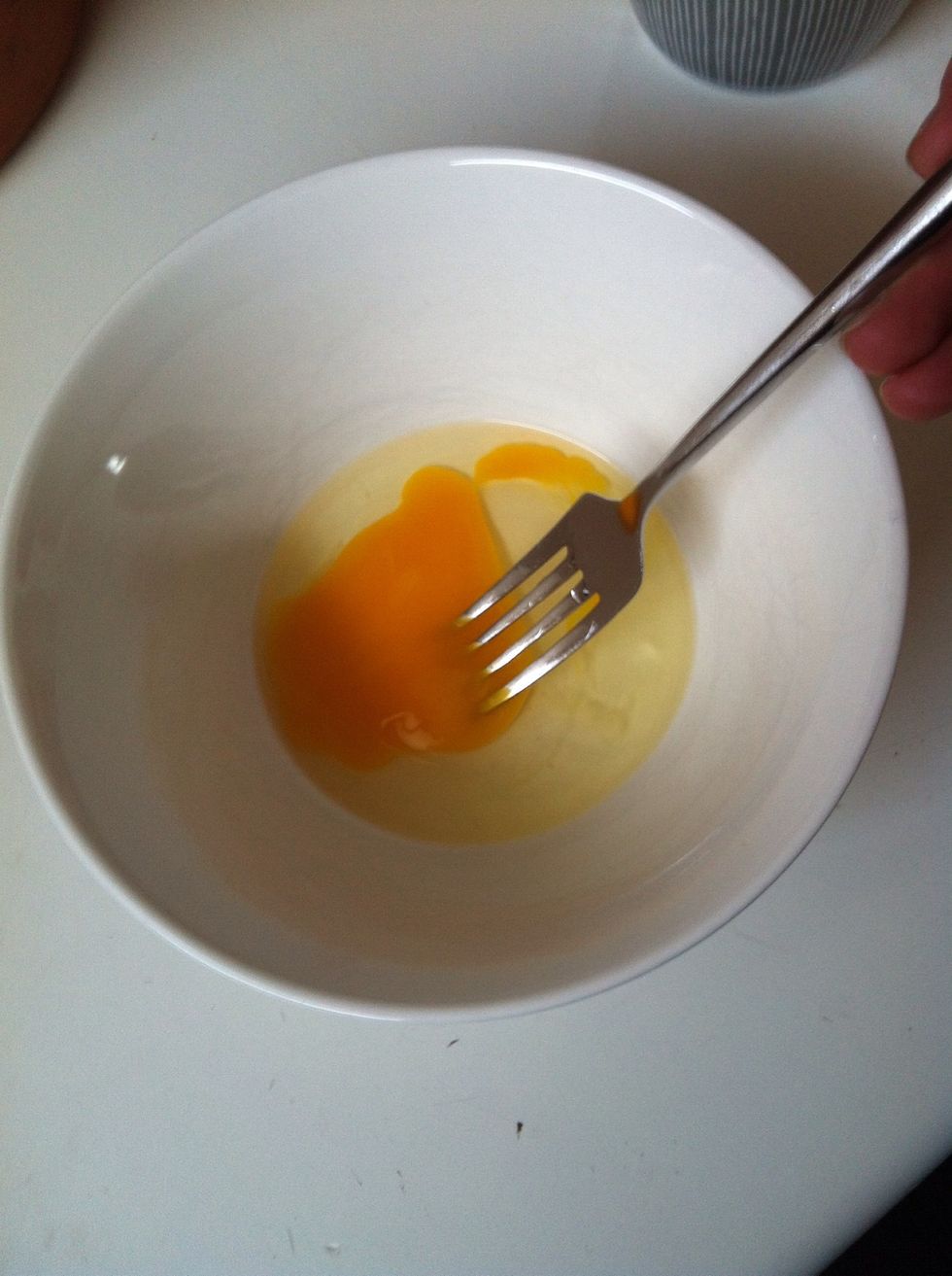 Beat the white and yolk together.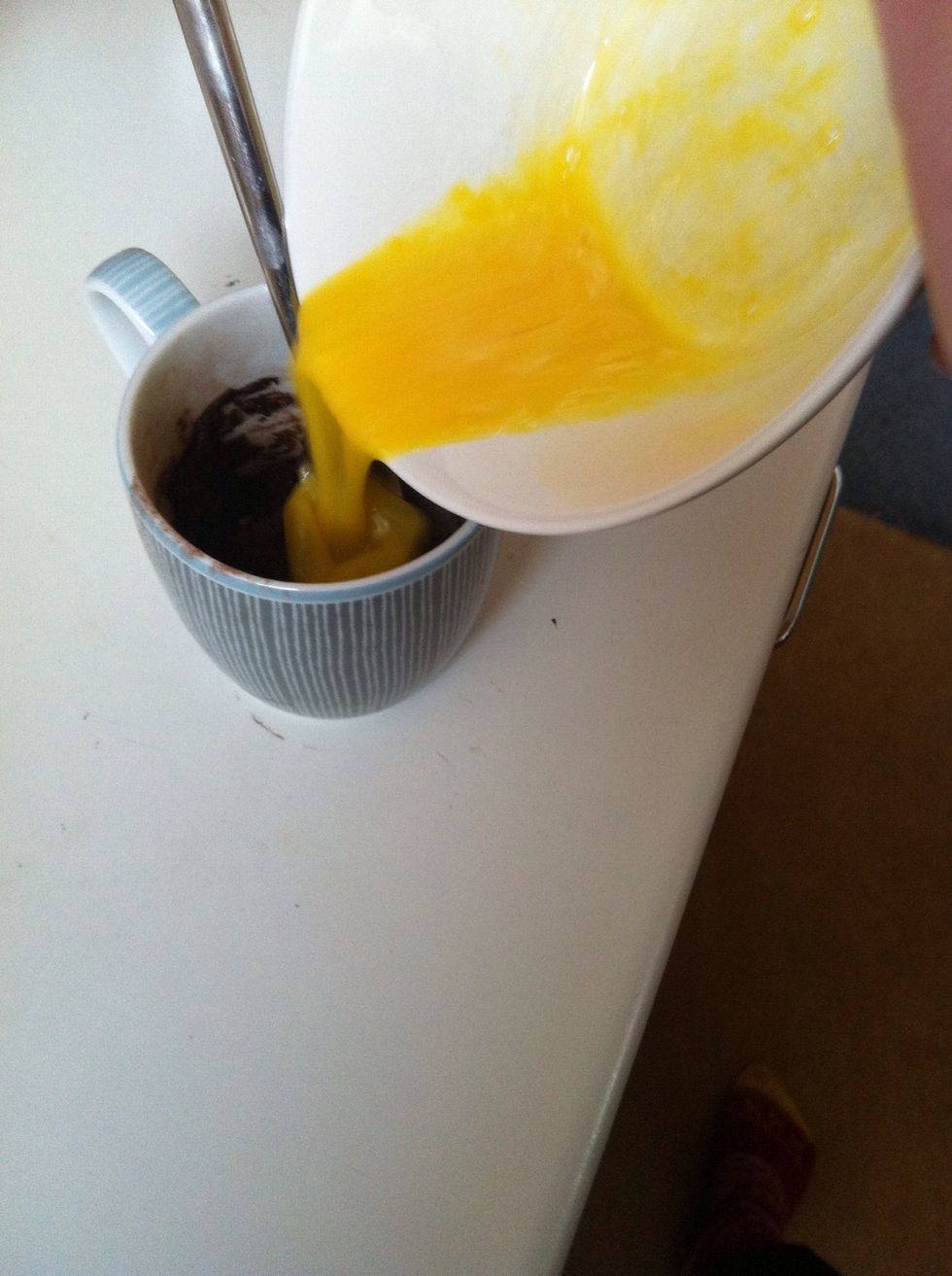 Add all of the egg to your mug.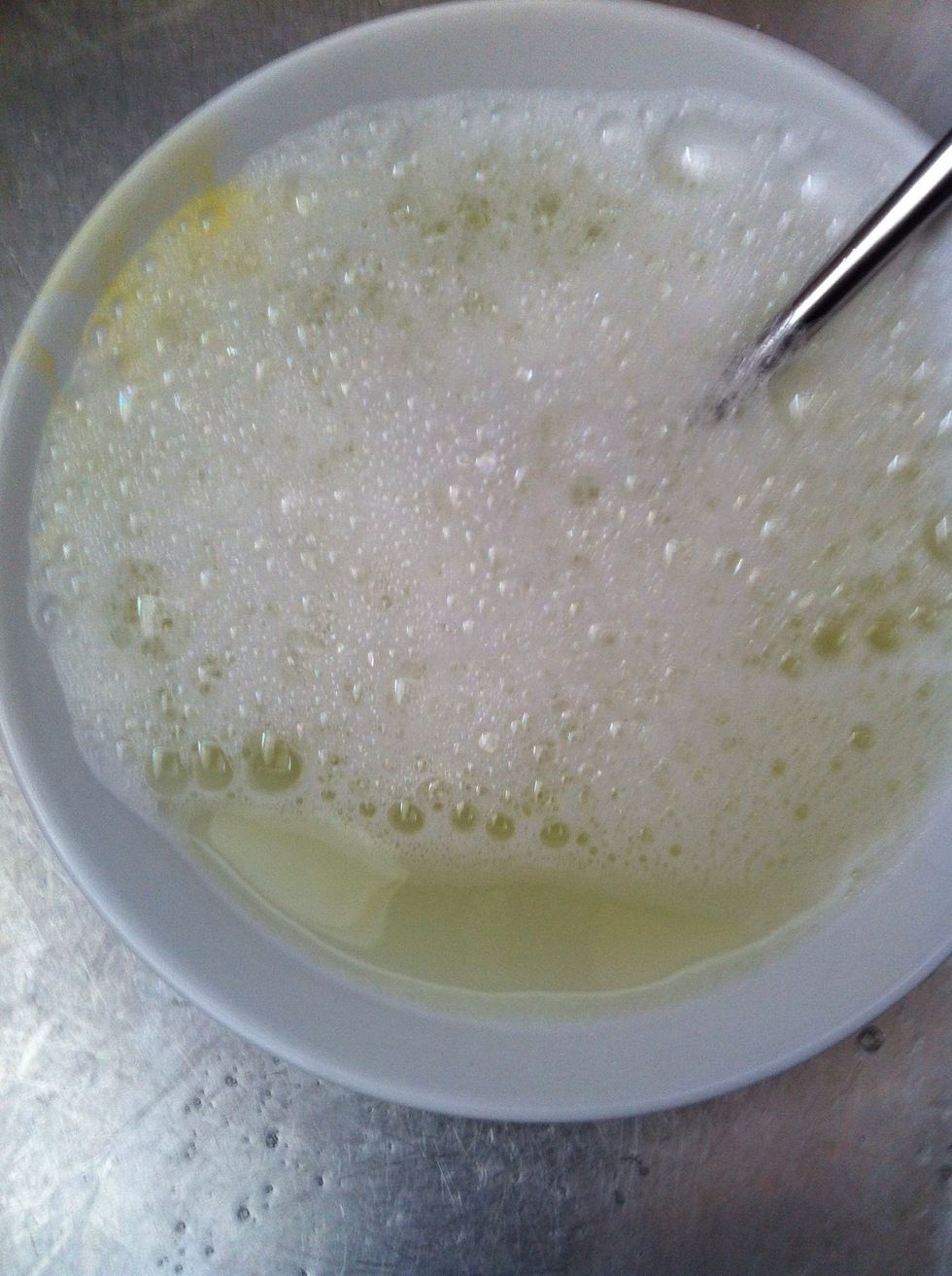 Egg yolk can stain ceramic kitchen ware so I recommend soaking it as soon as you've poured the egg out.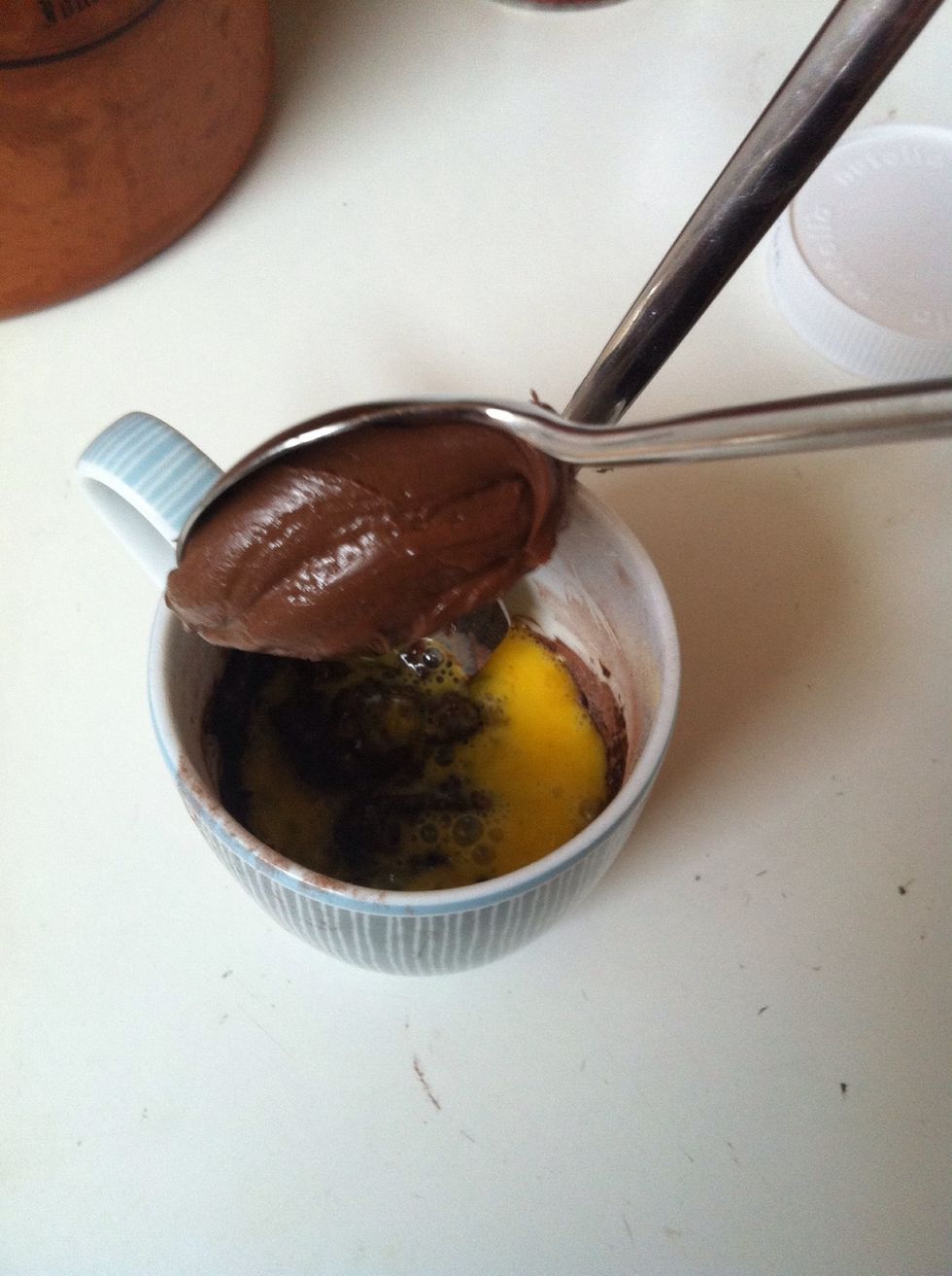 Now add your Nutella. You could replace this with chocolate spread, peanut/almond butter.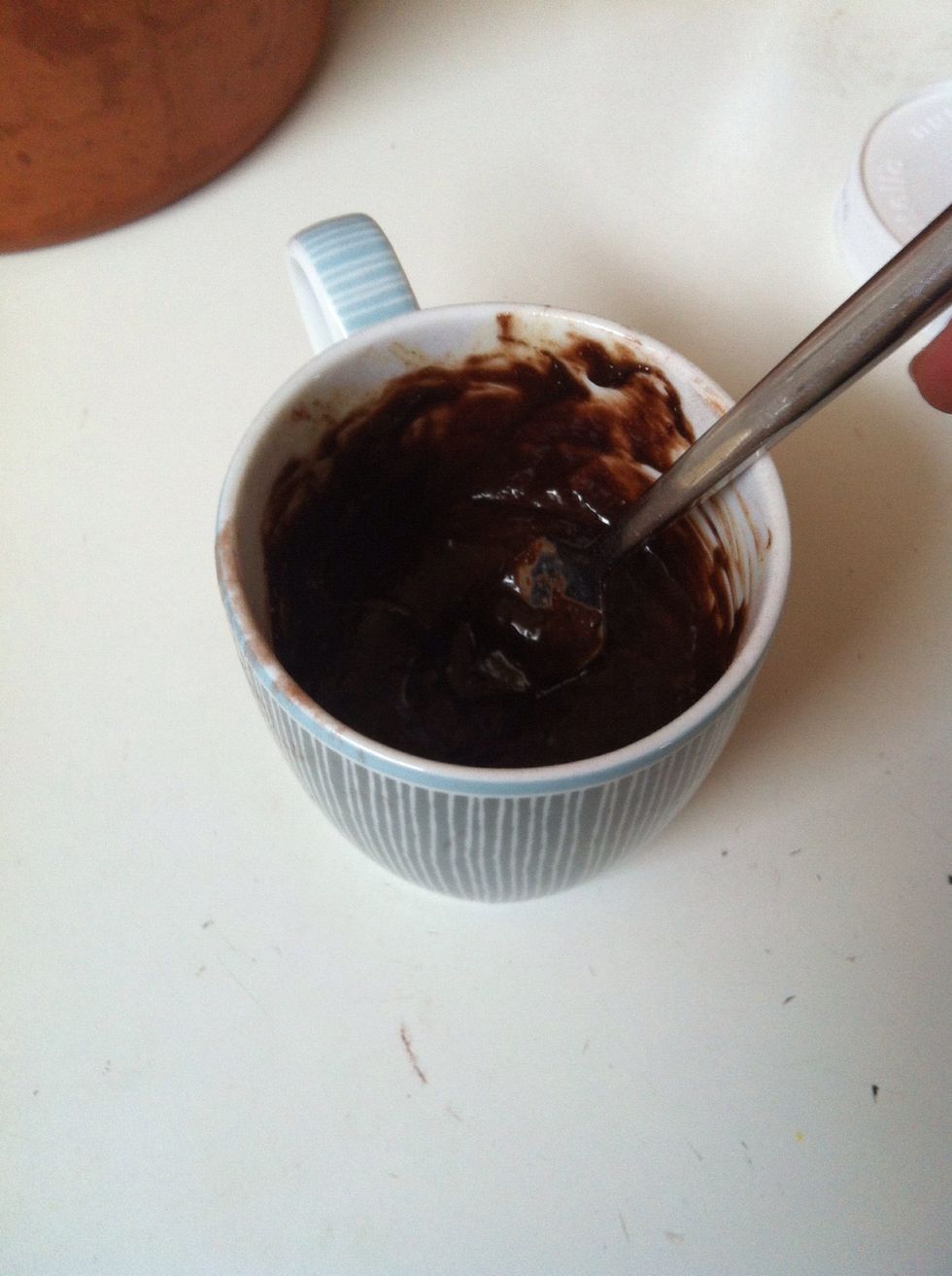 Mix very thoroughly until the mixture is mostly smooth. If it's too running add a little more flour, or more milk if it's too pastey.
Place your mug in the microwave and cover.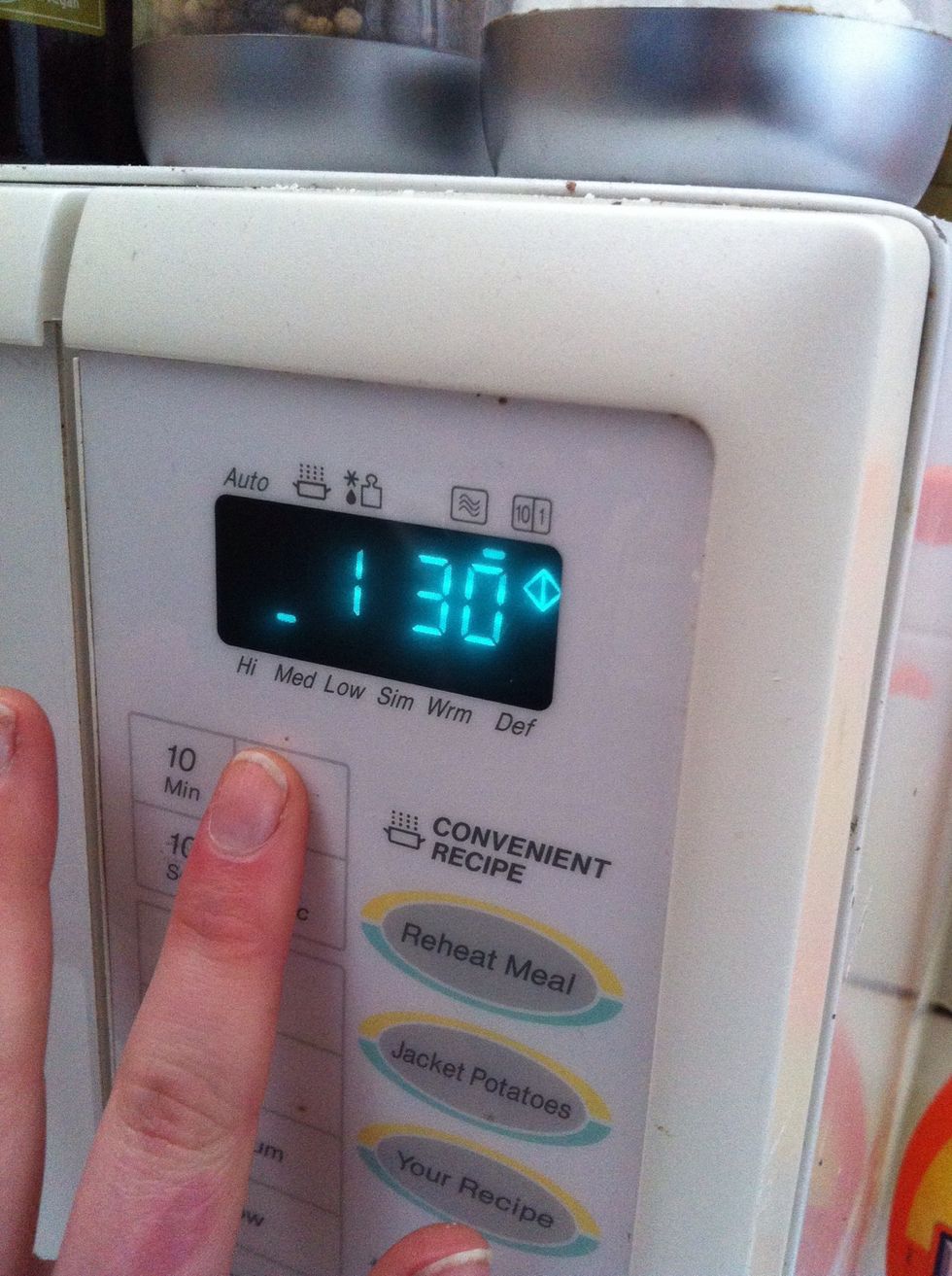 Heat for between 1 and 3 minutes depending on your microwave power. Mine is 800w so I do mine for 1.30. It's better to under cook slightly so the cake is not very dry.
The mug will be super hot when you take it out, I recommend using a tea towel or an oven mitt.
It will rise up like this :-)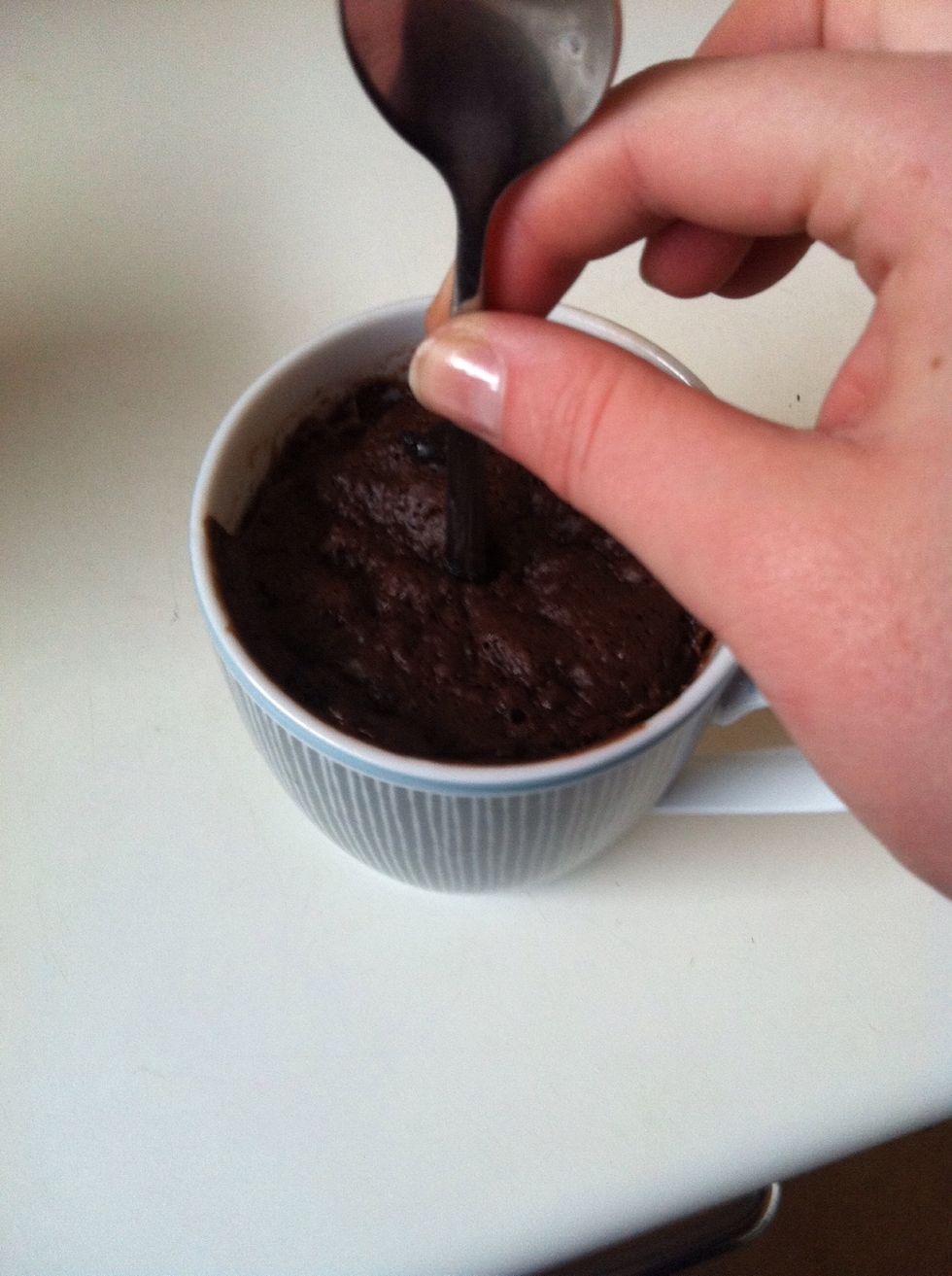 Test if your mug cake is done by sticking the handle of a teaspoon into the top.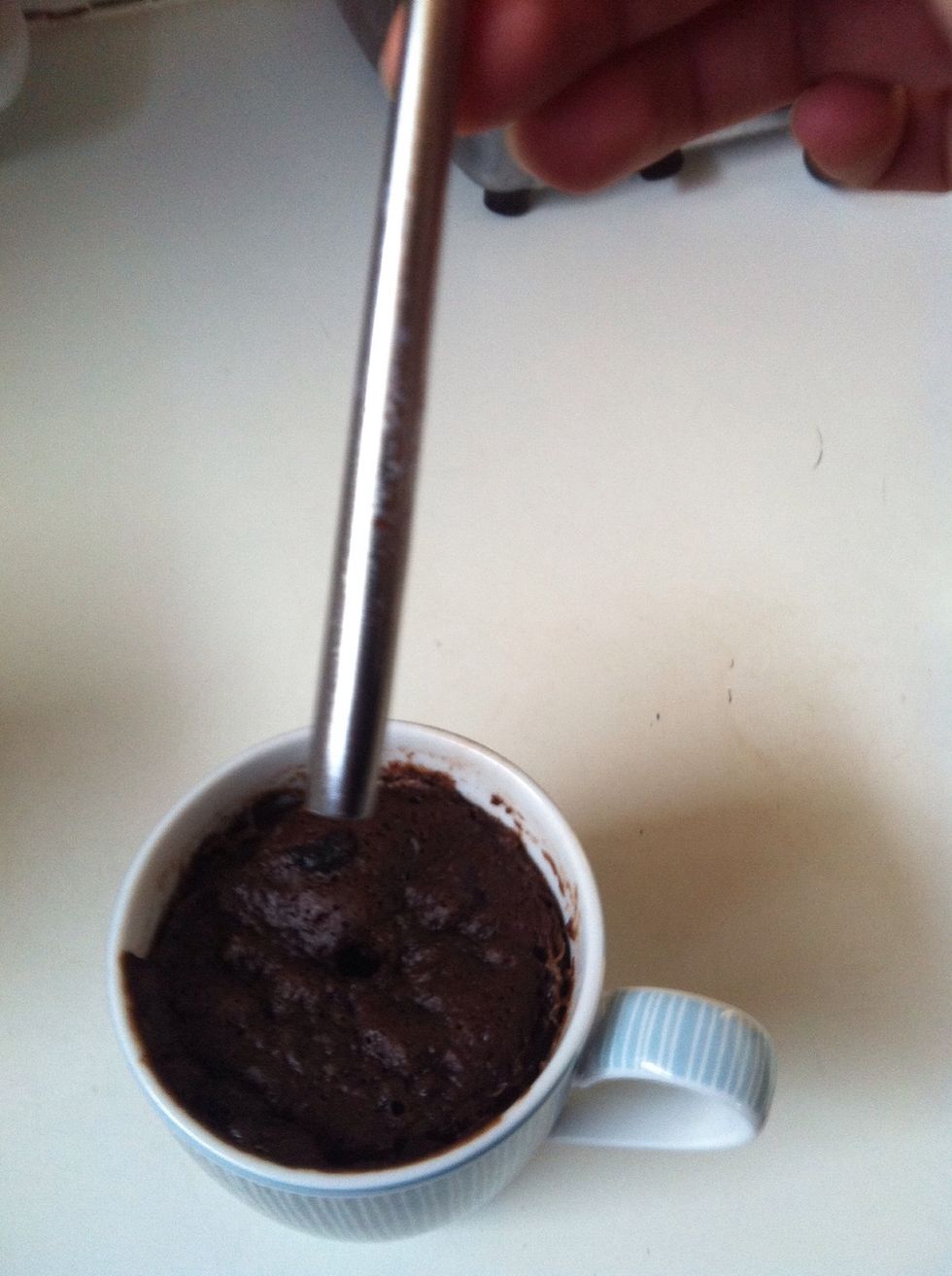 When you take the spoon out, if no cake sticks to it and the spoon is clean your cake is perfectly cooked!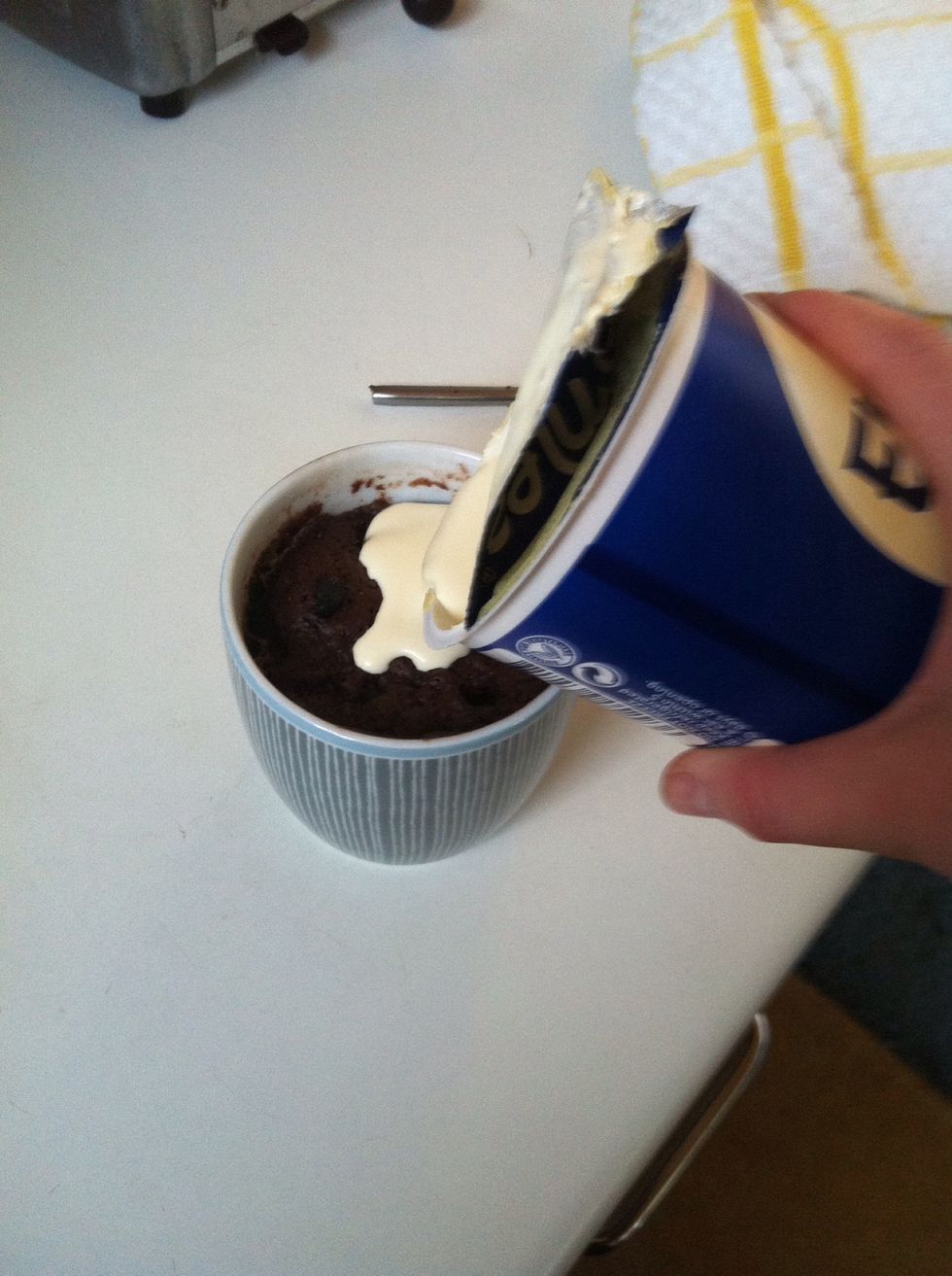 I love to add a little bit of double cream to the top :-)
And you're done! Delicious warm cake in less than 5 minutes!
2.0Tbsp Caster sugar
2.0Tbsp Self raising flour
1.0Tbsp Nutella
1/2Tbsp Vegetable oil
1/2Tbsp Milk
2.0Tbsp Cocoa powder
1.0 beaten egg