Heat your oven up to 240 c and add one tablespoon of oil to the pan.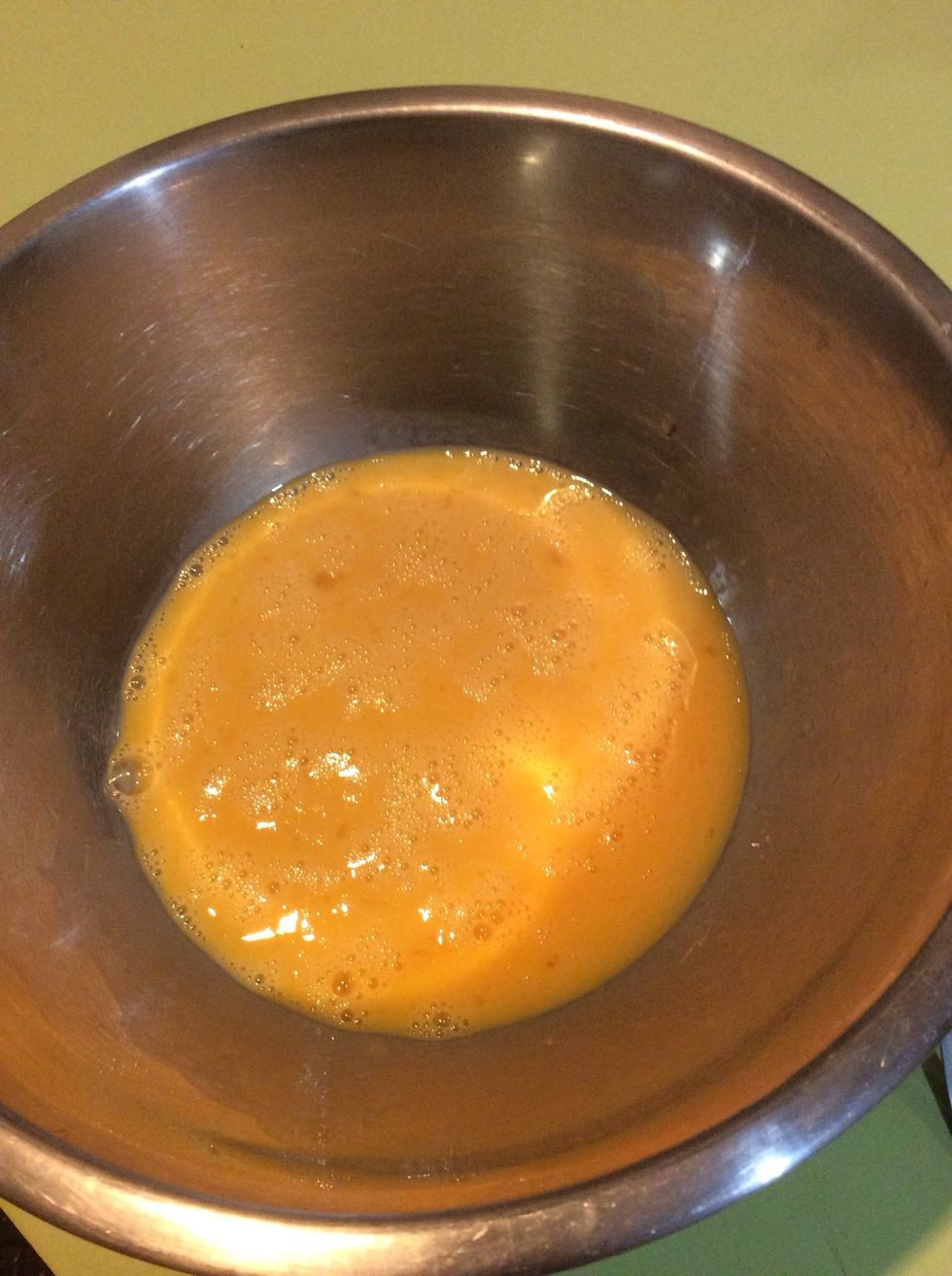 While the oven is heating up mix the eggs together with a beater, on low for 1 minute and on medium for 3 mins and high for 1 mins.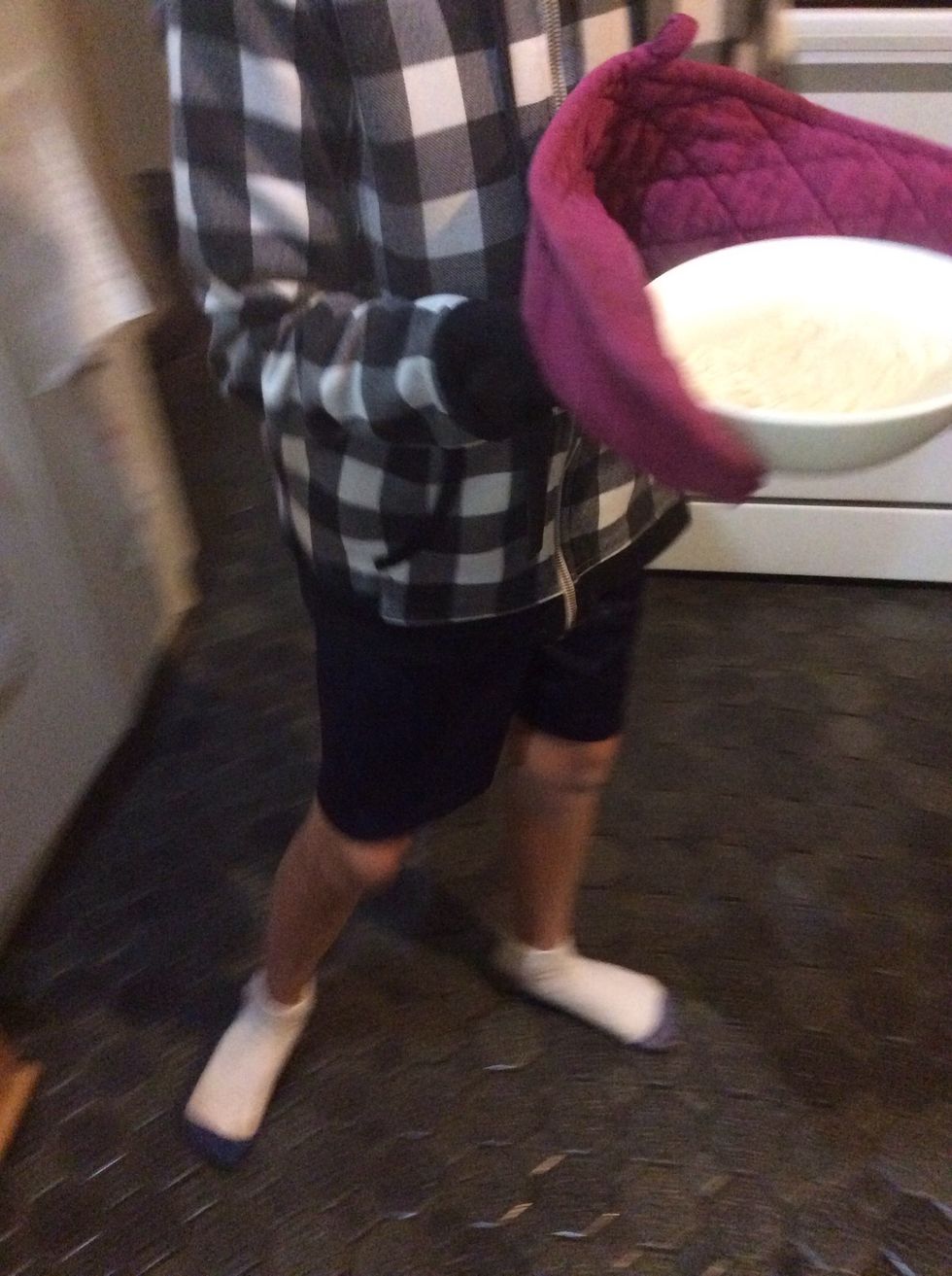 Put the two minute noddles into a bowl with boiled water and place in the microwave for 2 minutes.
After completed place noodles in a strainer.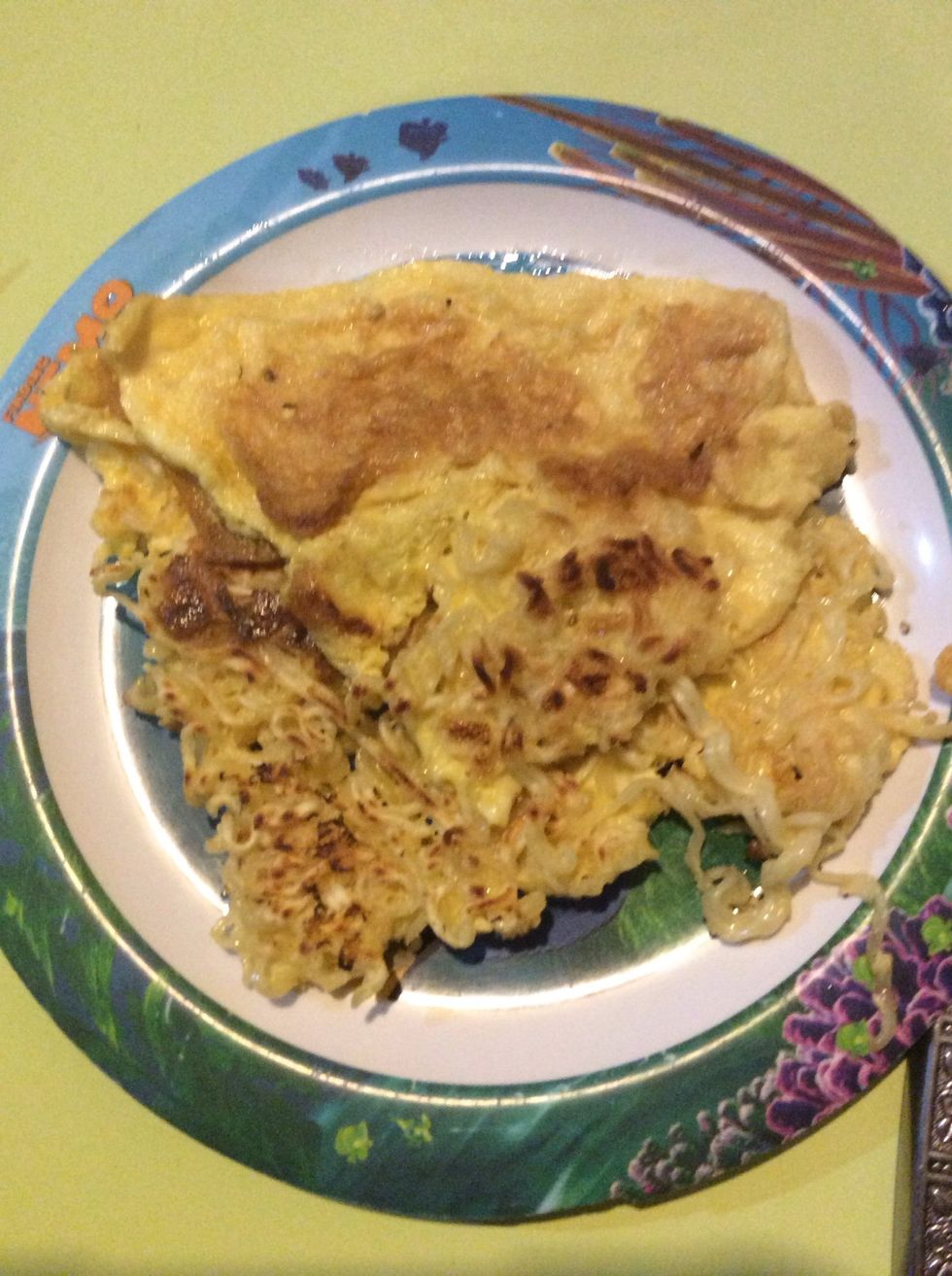 Next step, place on a plate and .... Enjoy!!!
1.0 2 minute noddles
2.0 Eggs
1.0 Pan
1.0Tbsp Oil