Make a Non Alcoholic Cocktail - Caribbean Sunset
216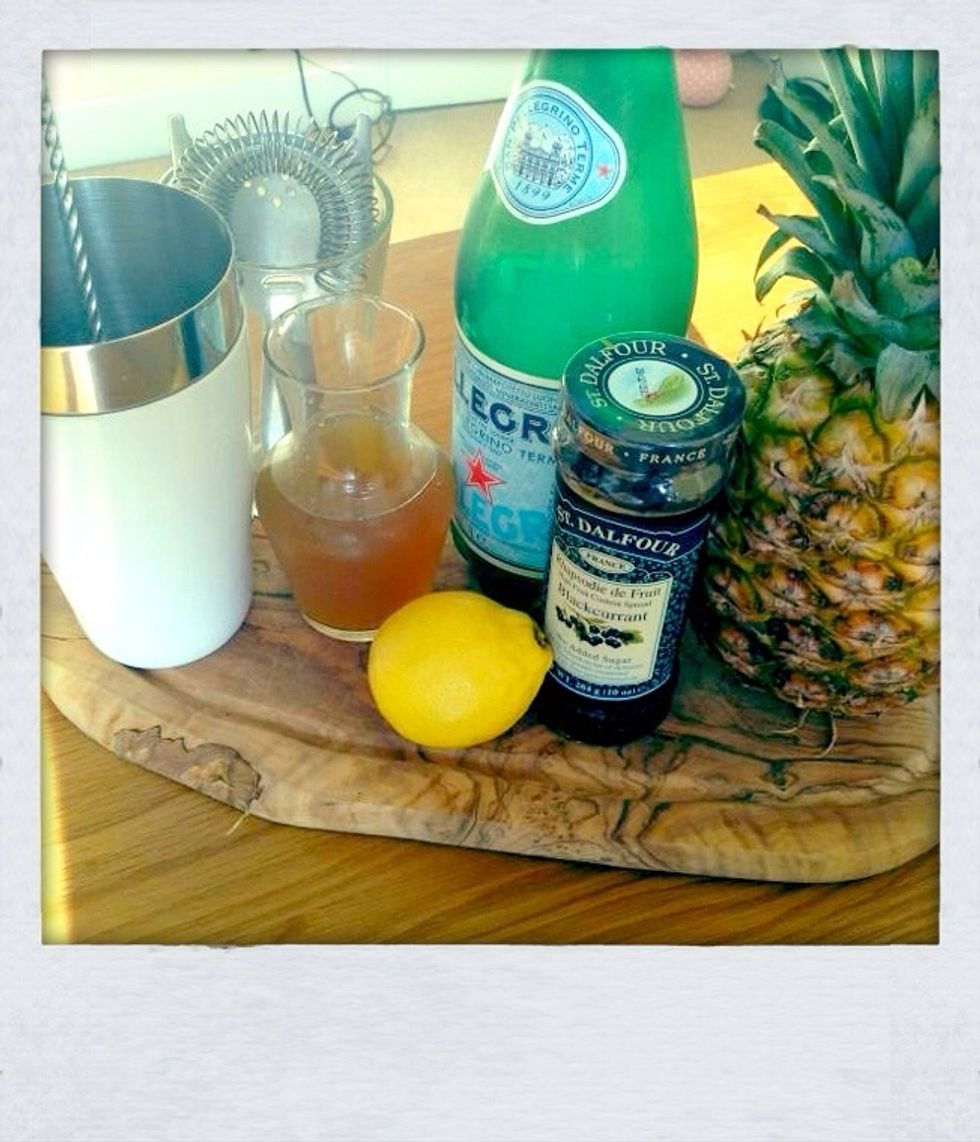 Make sure you have too quality fresh products. We like the St Dalfour jam as high in fruit and no added sugar. But any sugar free high fruit jam will work. Make your green tea and allow to chill.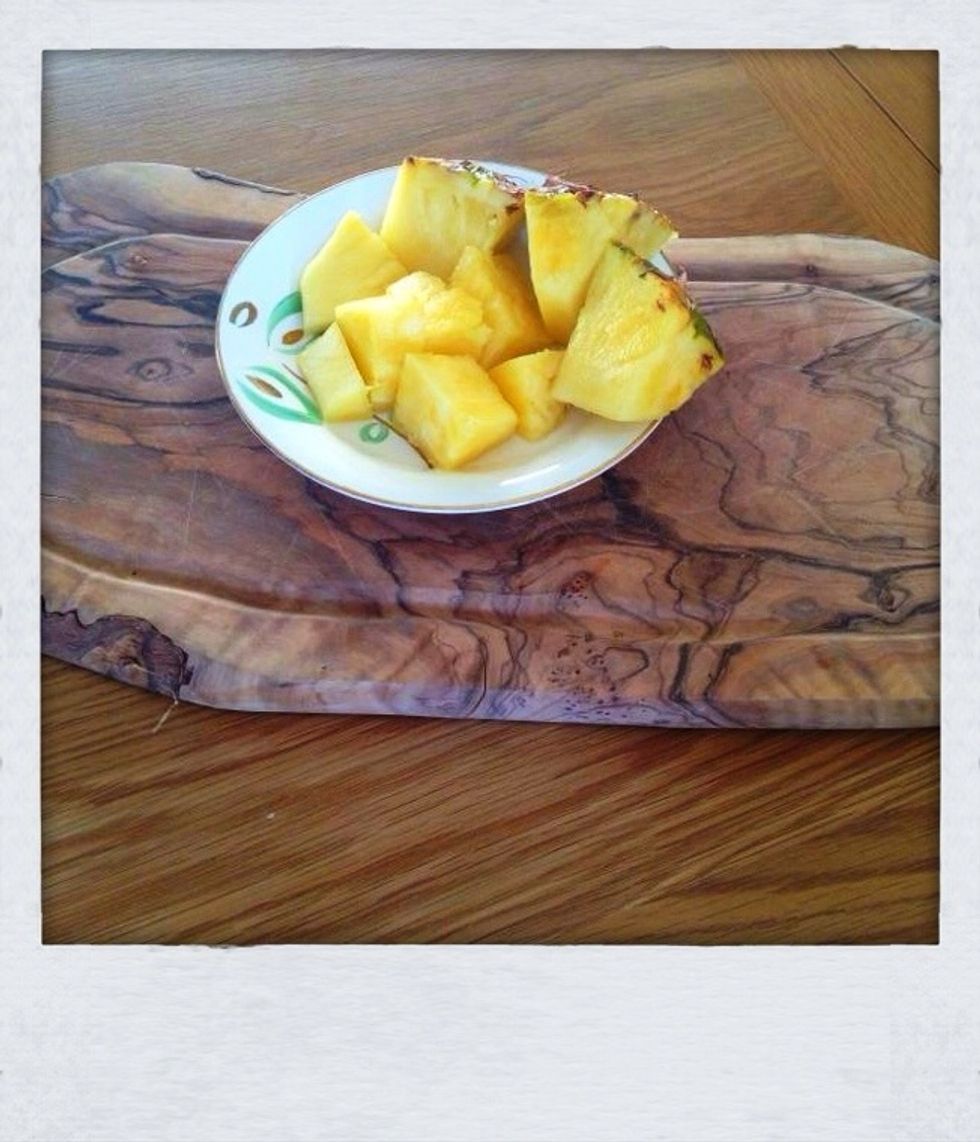 Cut your pineapple into chunks like this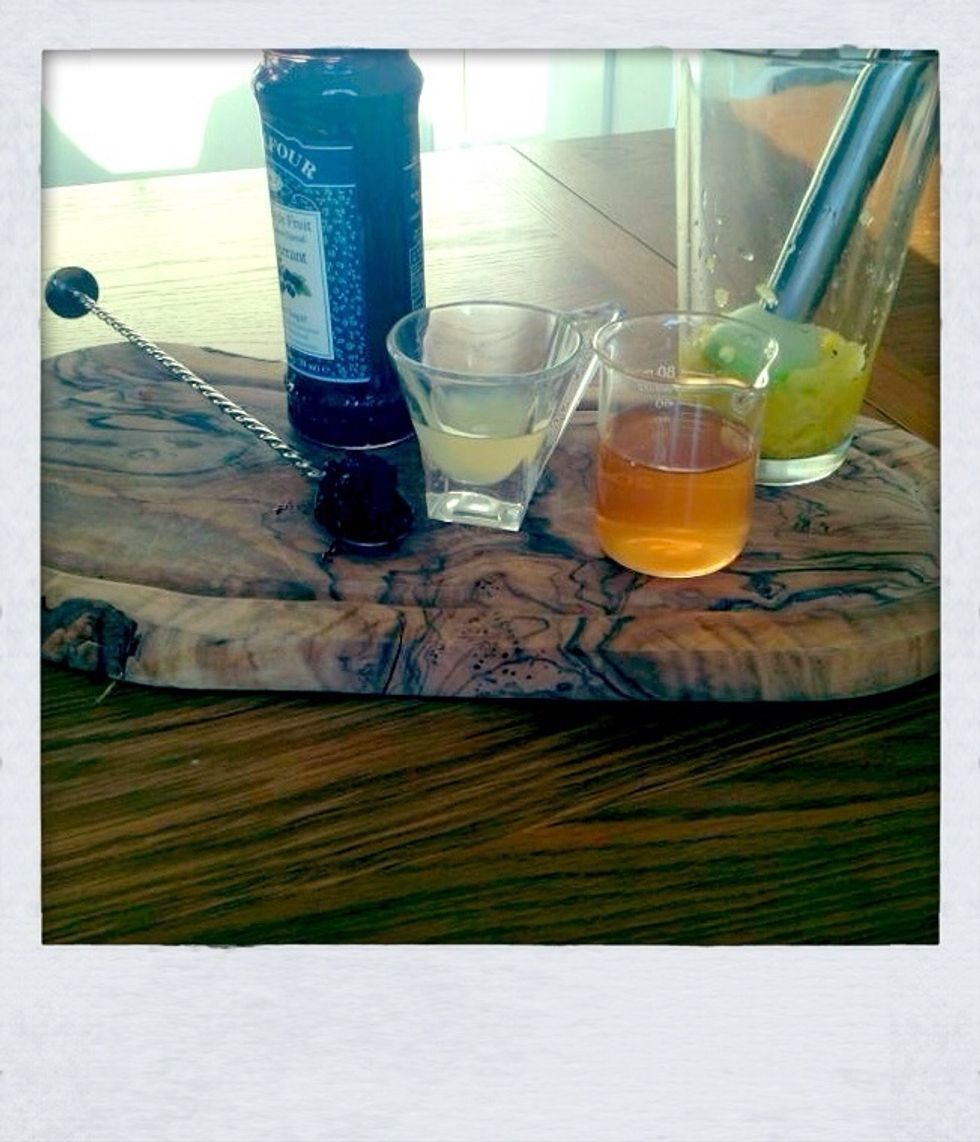 Add the pineapple into a Boston glass (the glass part of the shaker). Take a muddle and squash the fruit down, now add the other ingredients.
Add ice to the Boston glass and shake hard. Pour into a glass an now top up with fizzy water, garnish tropically!
1/2 fresh pineapple
60ml chilled green tea (don't over brew)
25ml lemon juice
1 teaspoon of blackcurrant jam
Bottle of sparkling water