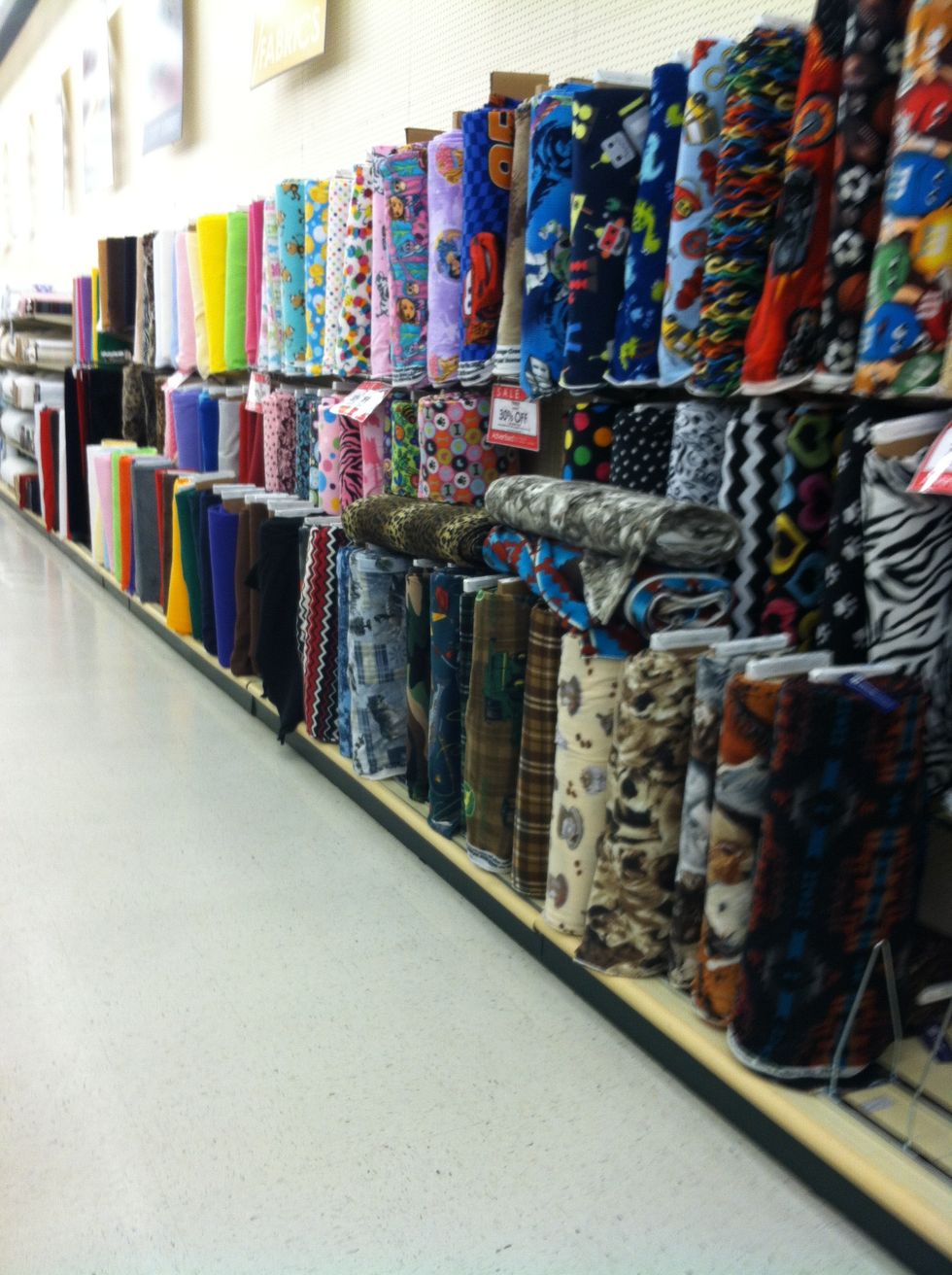 Pick out 2 fleece materials from Hobby Lobby, Wal-Mart, or any other fabric store near you.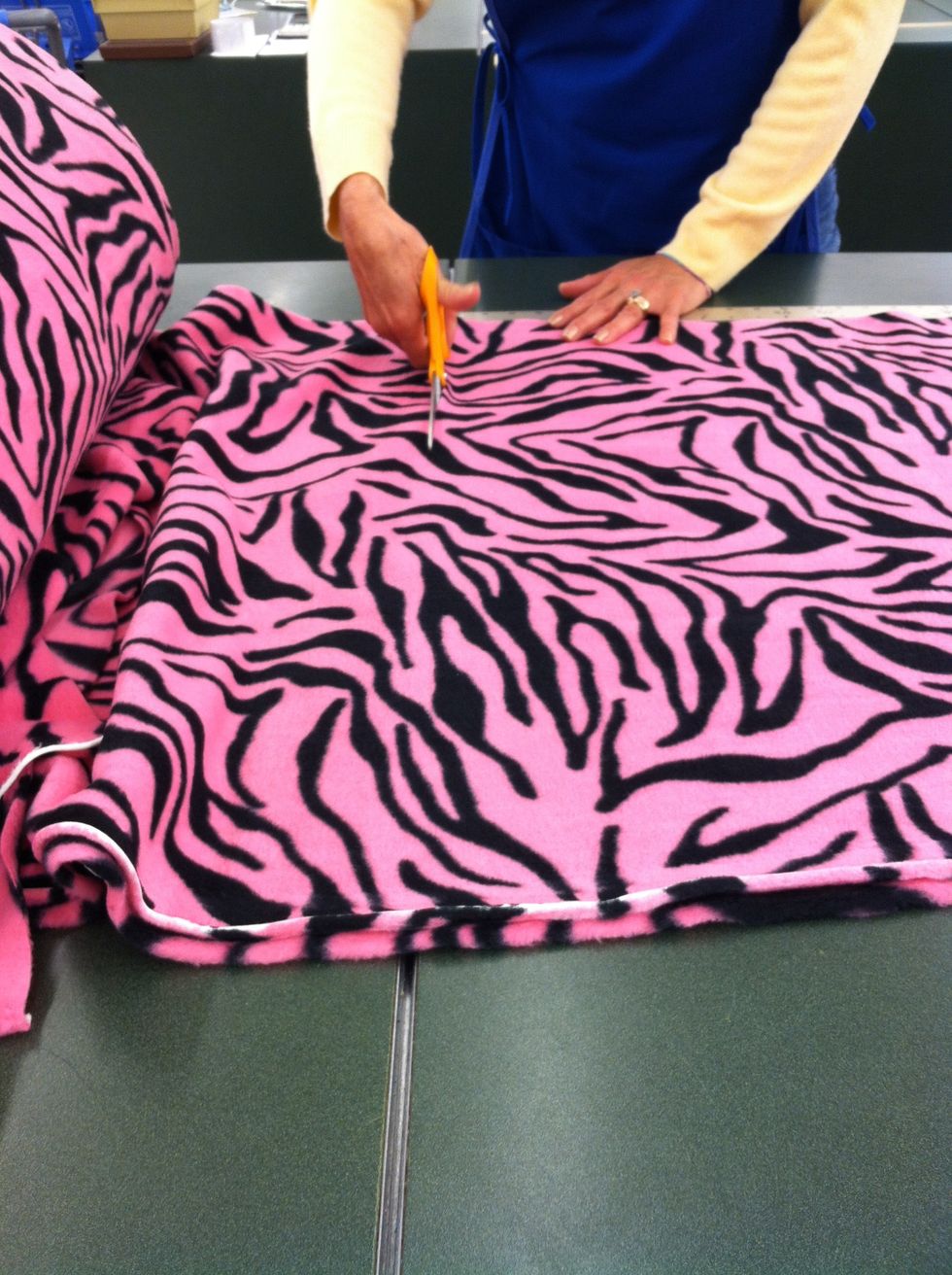 Once you have your materials picked out, bring to the counter for the sales clerk to cut how ever long you want it.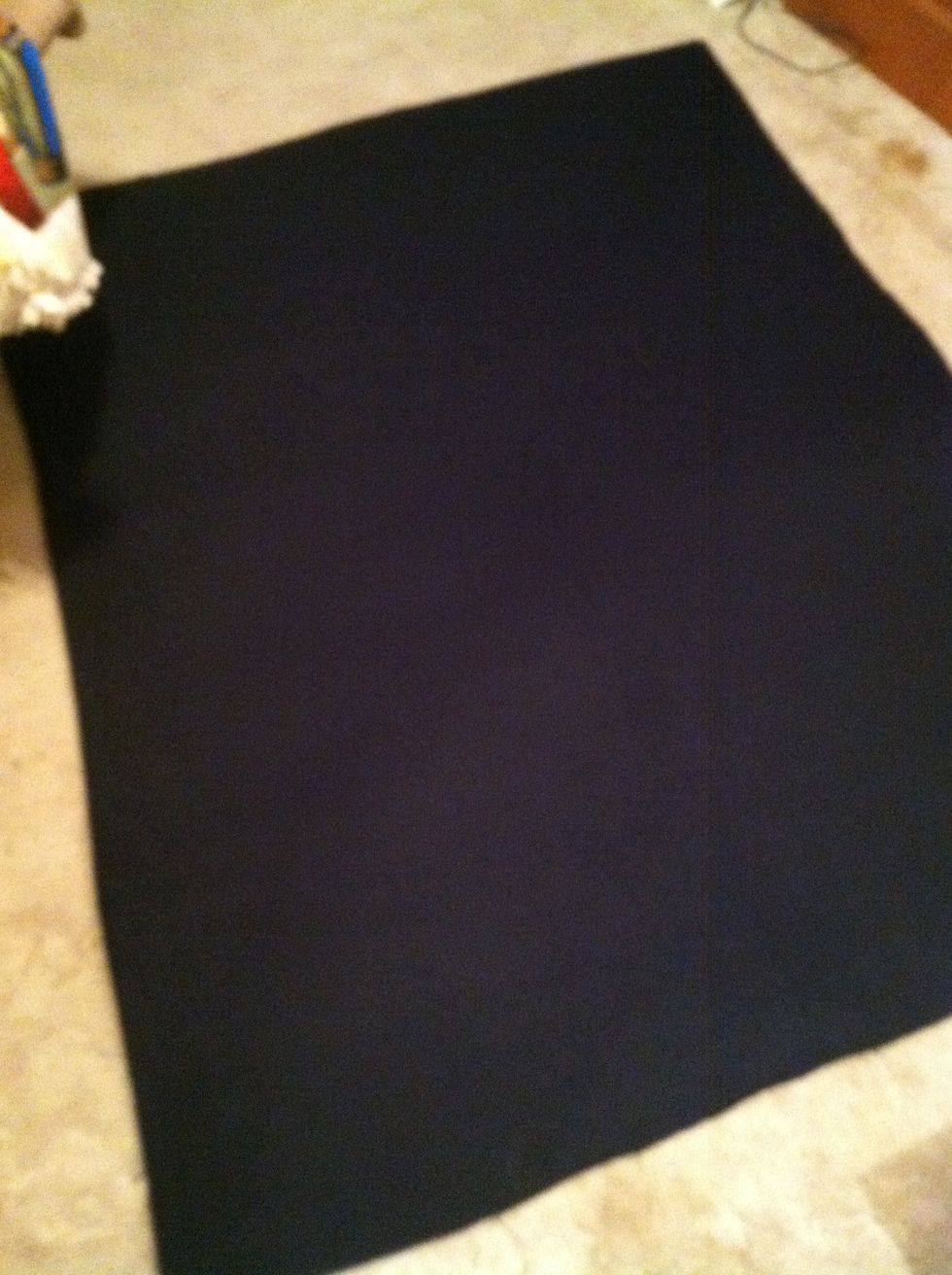 Once you're ready to start making the blanket, lay the bottom layer down flat on the floor or a table.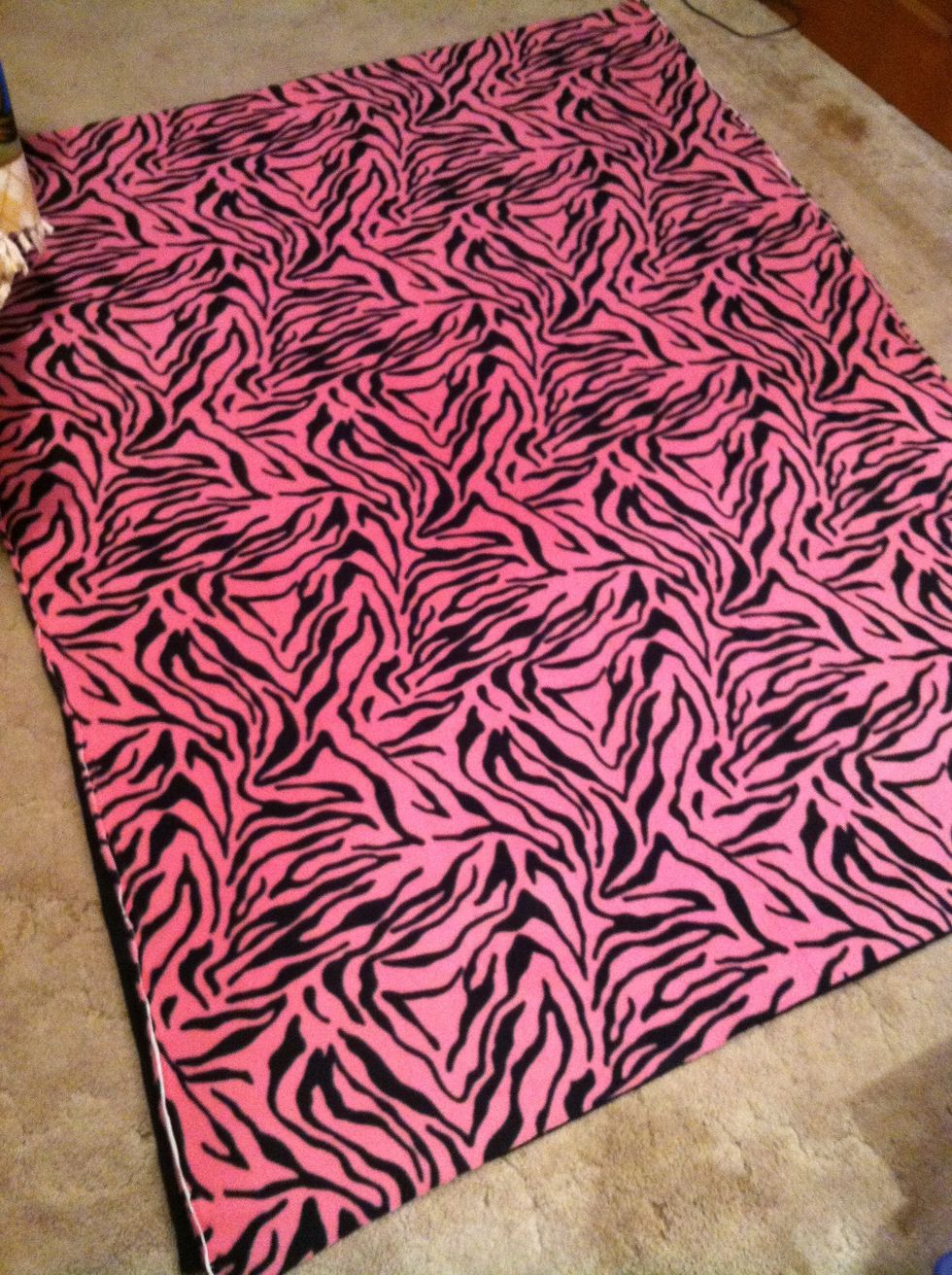 Once you have the bottom layer laid down, lay the top layer on top of the bottom layer.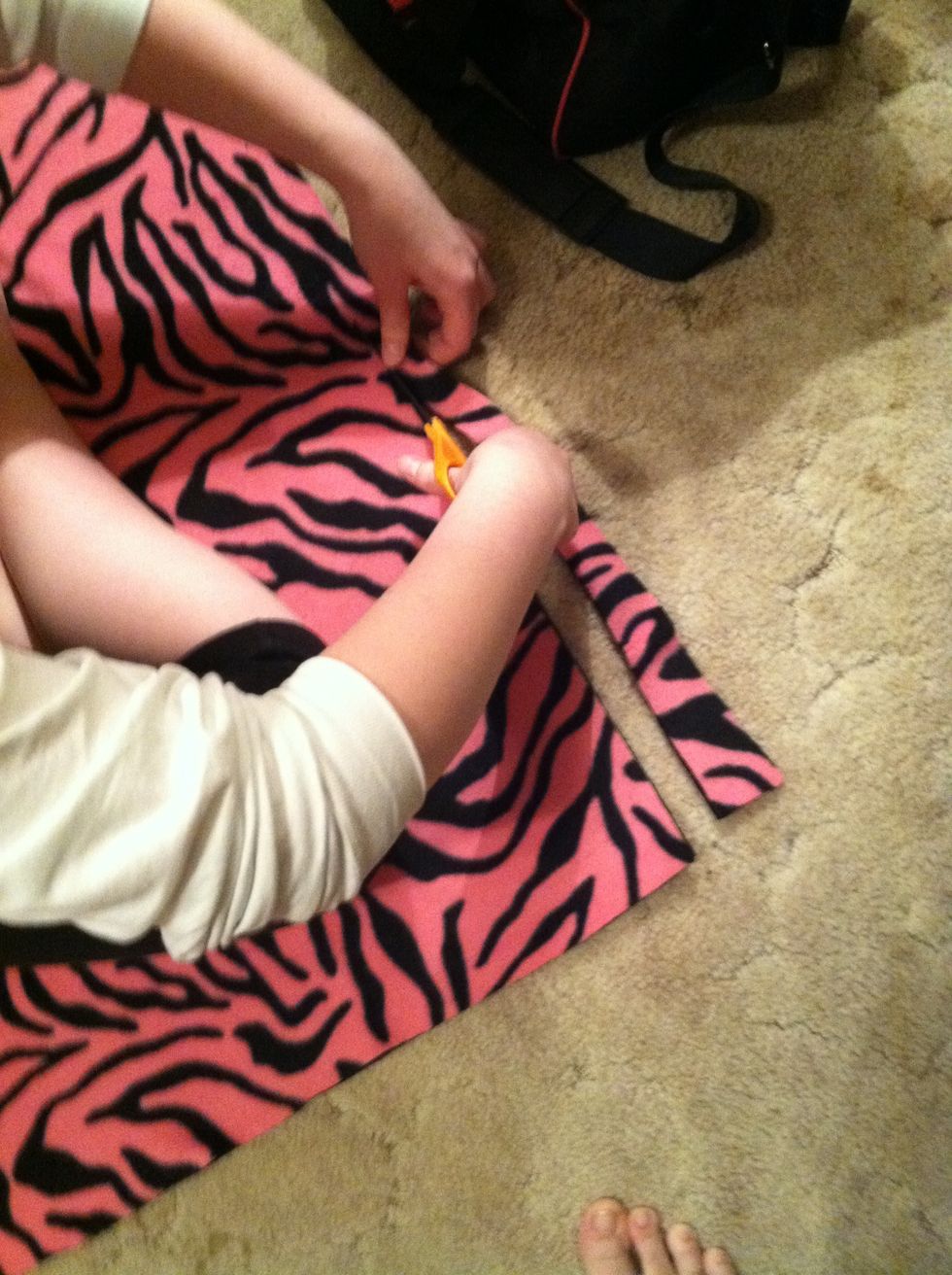 After you get the material pinned all around, you are ready to start cutting the edges off to even it out. As you are cutting the edges and you come across a pin, take the pin out.
After you get done cutting the edges off, take your ruler and measure a 2 inch square off each corner.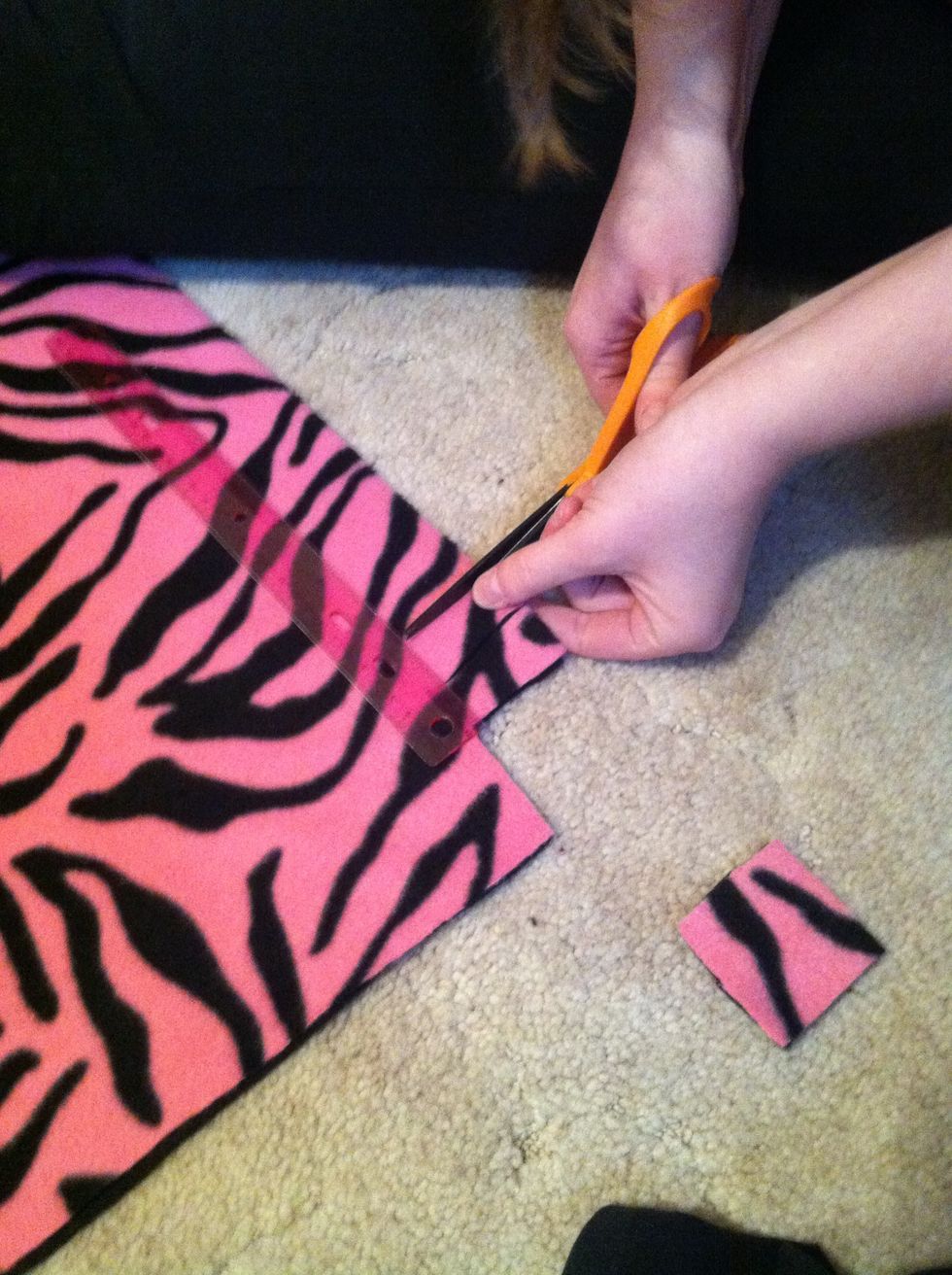 After the corners are cut off, cut 1 inch slits, 1/2 inch apart all the way around the blanket.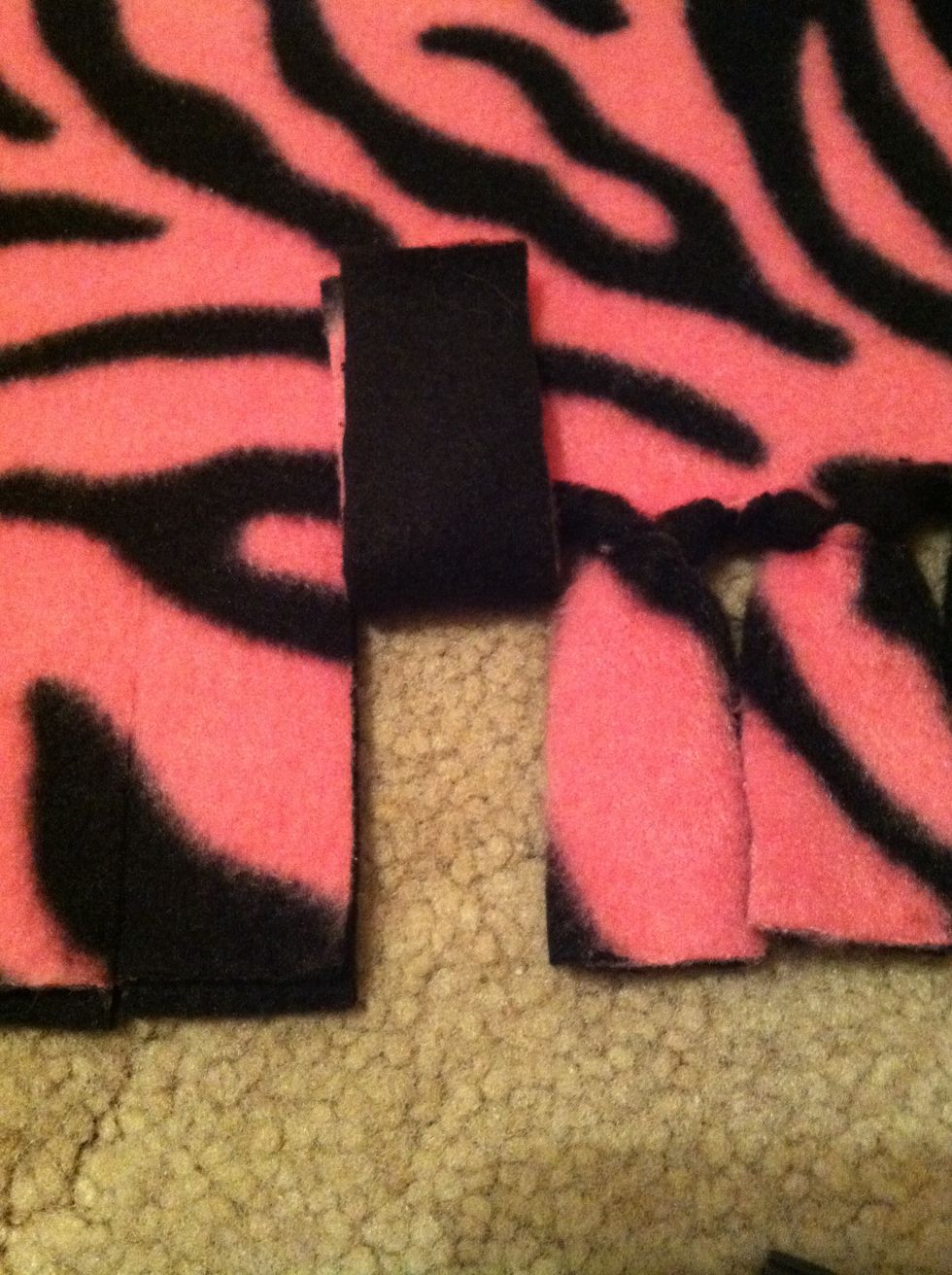 Once you cut the slits, lift the slit up so the bottom layer is showing.
When you lift the slit up, cut a little hole in the middle of the slit. (Video in step 12 if confused)
Once you have the hole made in the slit, take the material and put both layers through the hole.
When you are all done getting the blanket together, put it in the wash on normal cycle. When wash is done, stick it in the dryer and then you are ready to use your blanket!
When the blanket is done in the dryer, you are ready to use it!
2.0 Fleece material
1.0 Material scissors
1.0 Ruler (optional)
1.0 Pin Cushion