How to make a no sew bow!
Quick. Easy. No sew fabric craft...tutorial to make a fabric bow with no sewing involved.
33
Choose your fabric...the difficult bit!
Cut... A rectangle. My piece measured roughly 12cm x 6cm. The Bigger the fabric piece the bigger the final bow.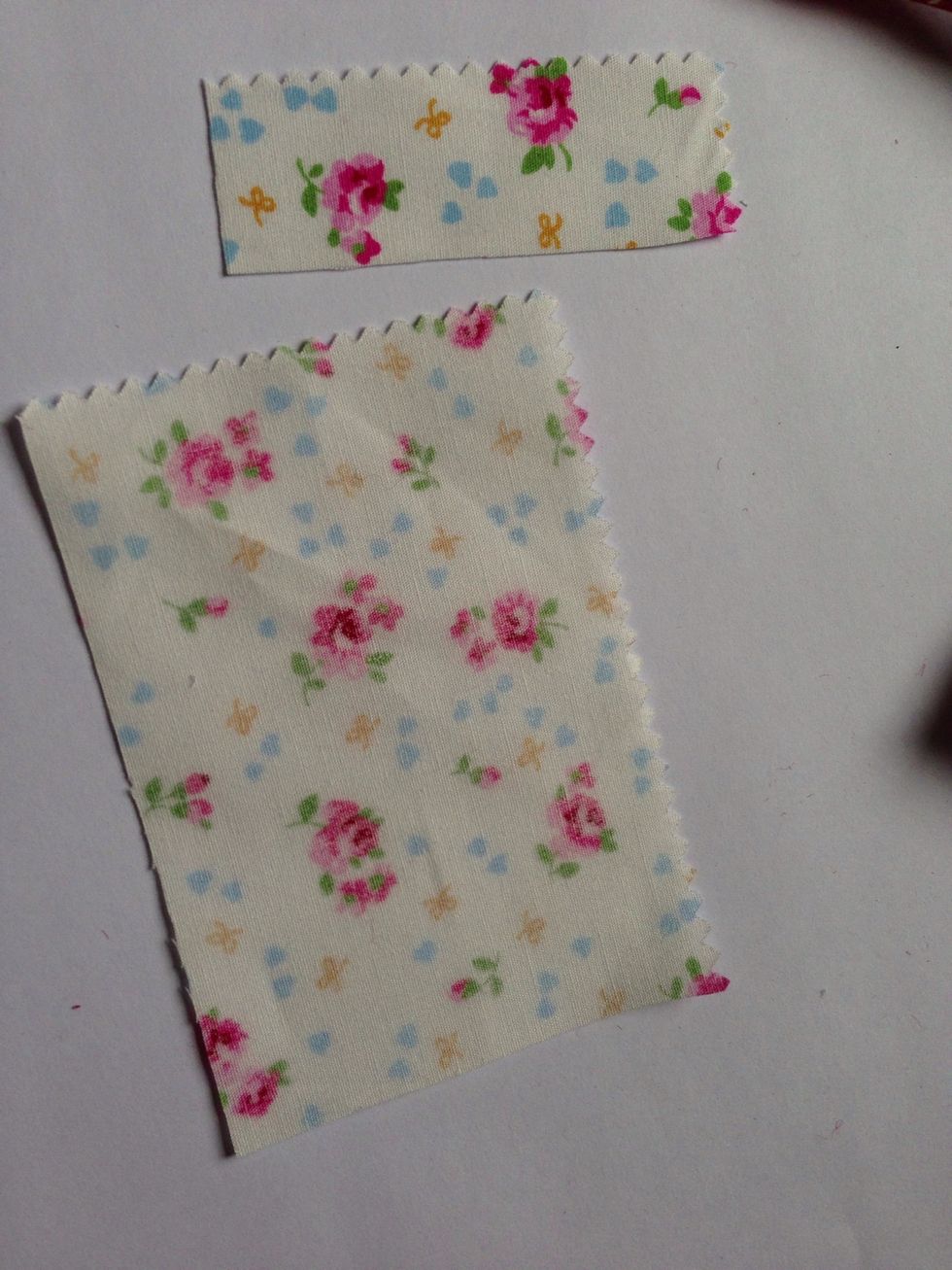 Cut the end off... I cut 3cm off- for the middle of the bow.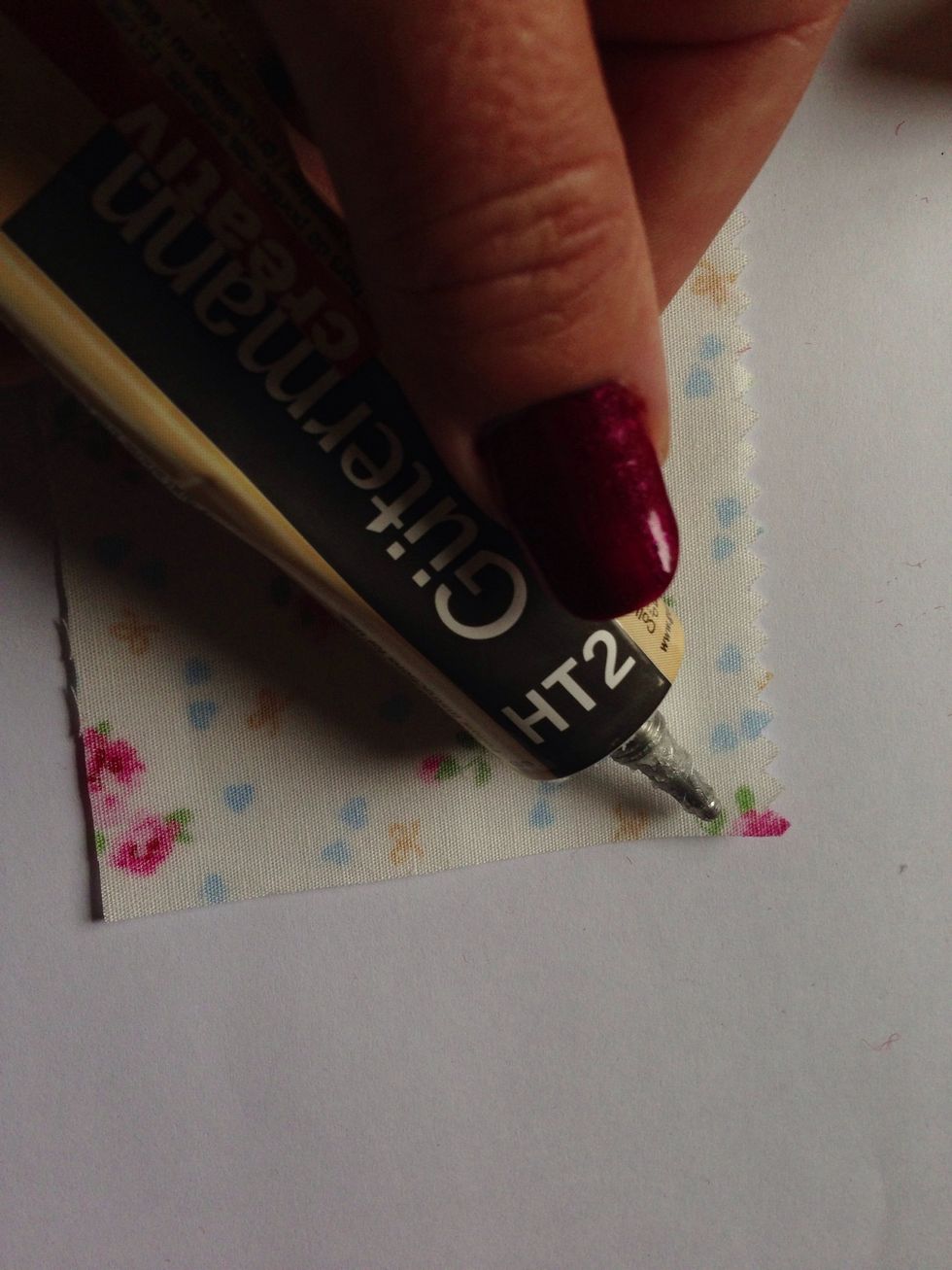 Take the larger piece. Put pattern side down- Glue along the short sides on the back of the fabric...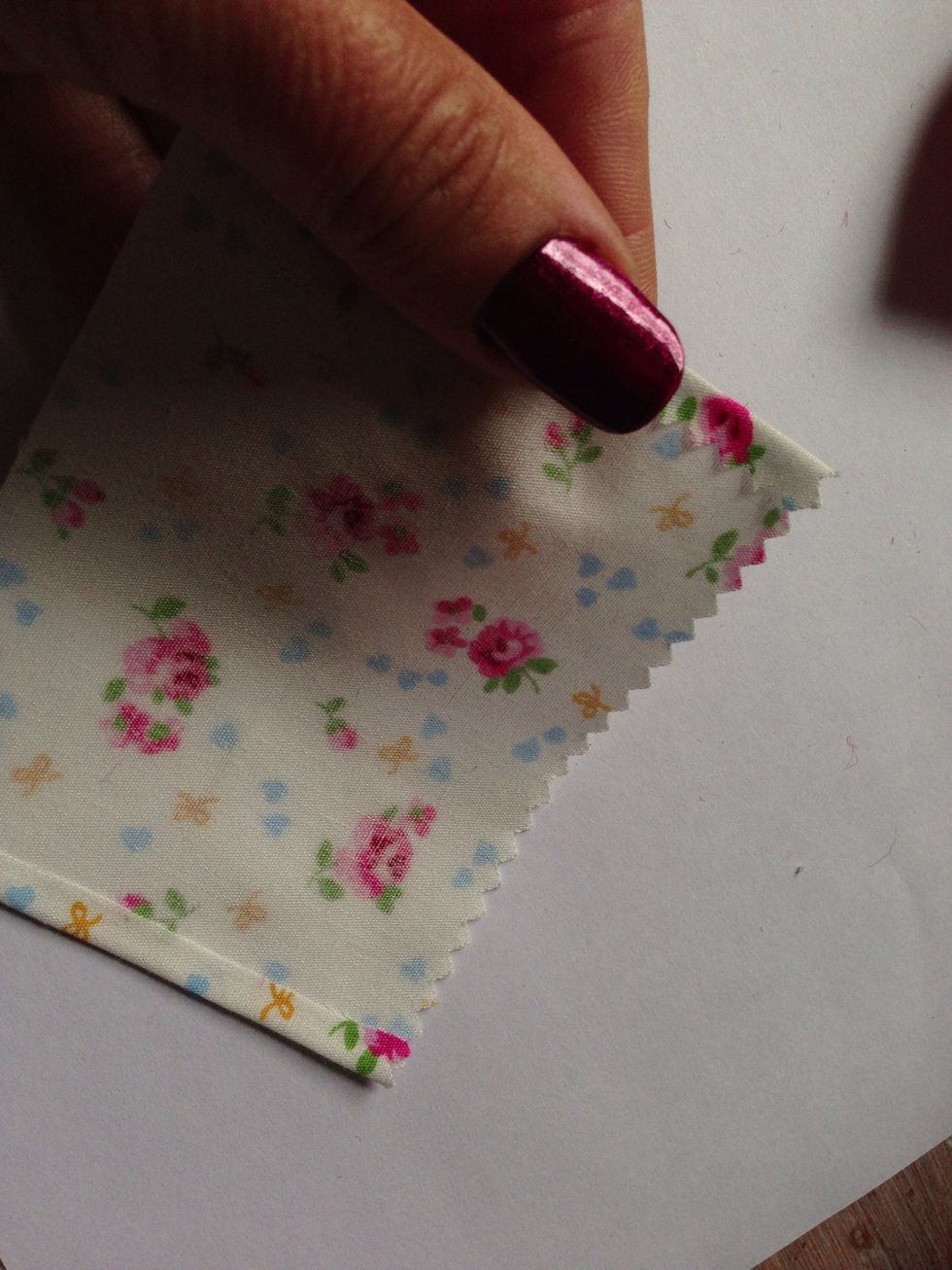 Fold a little fabric over- making a seam.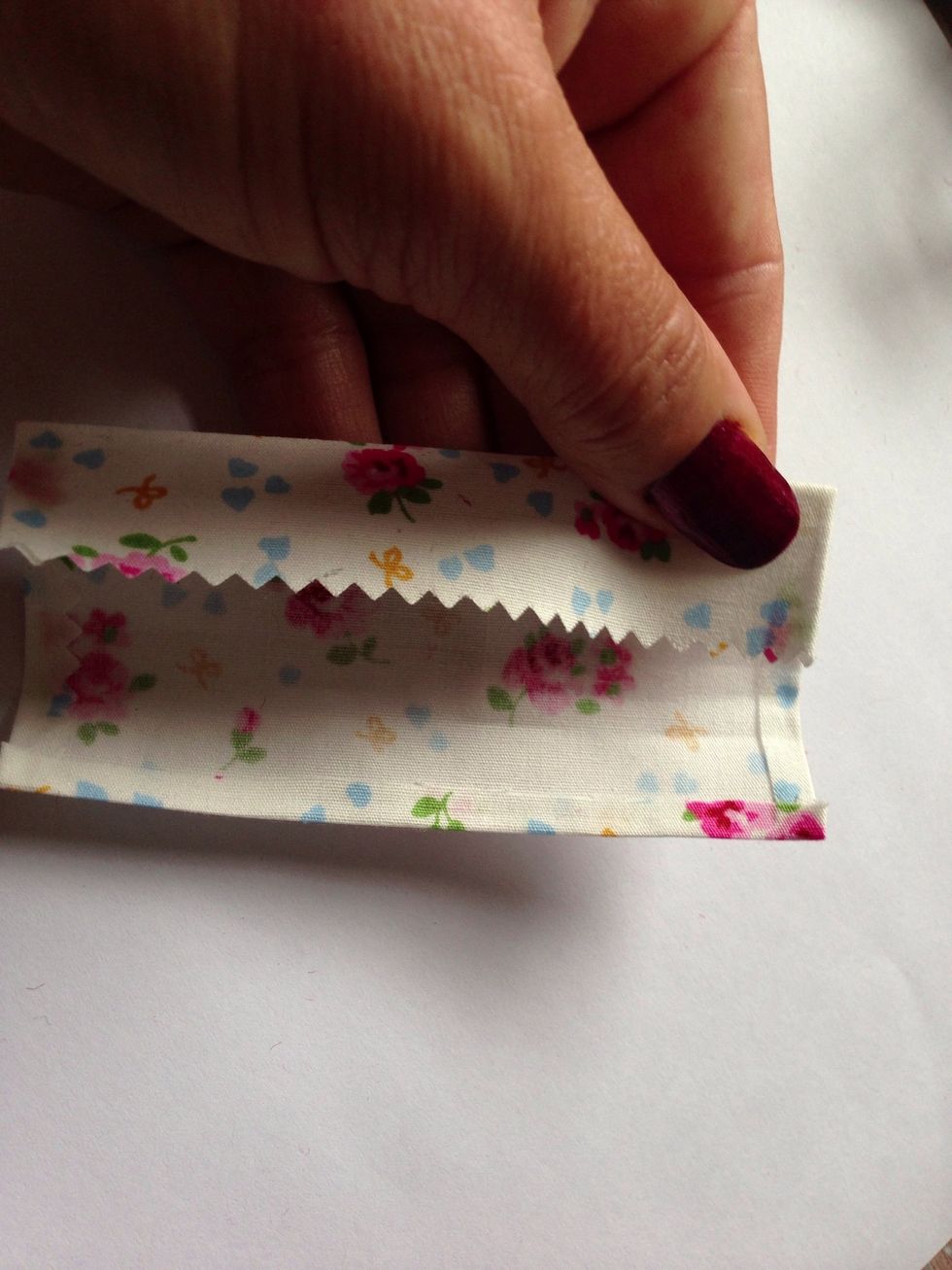 Do the same with one of the long sides of the fabric. No need to do both sides...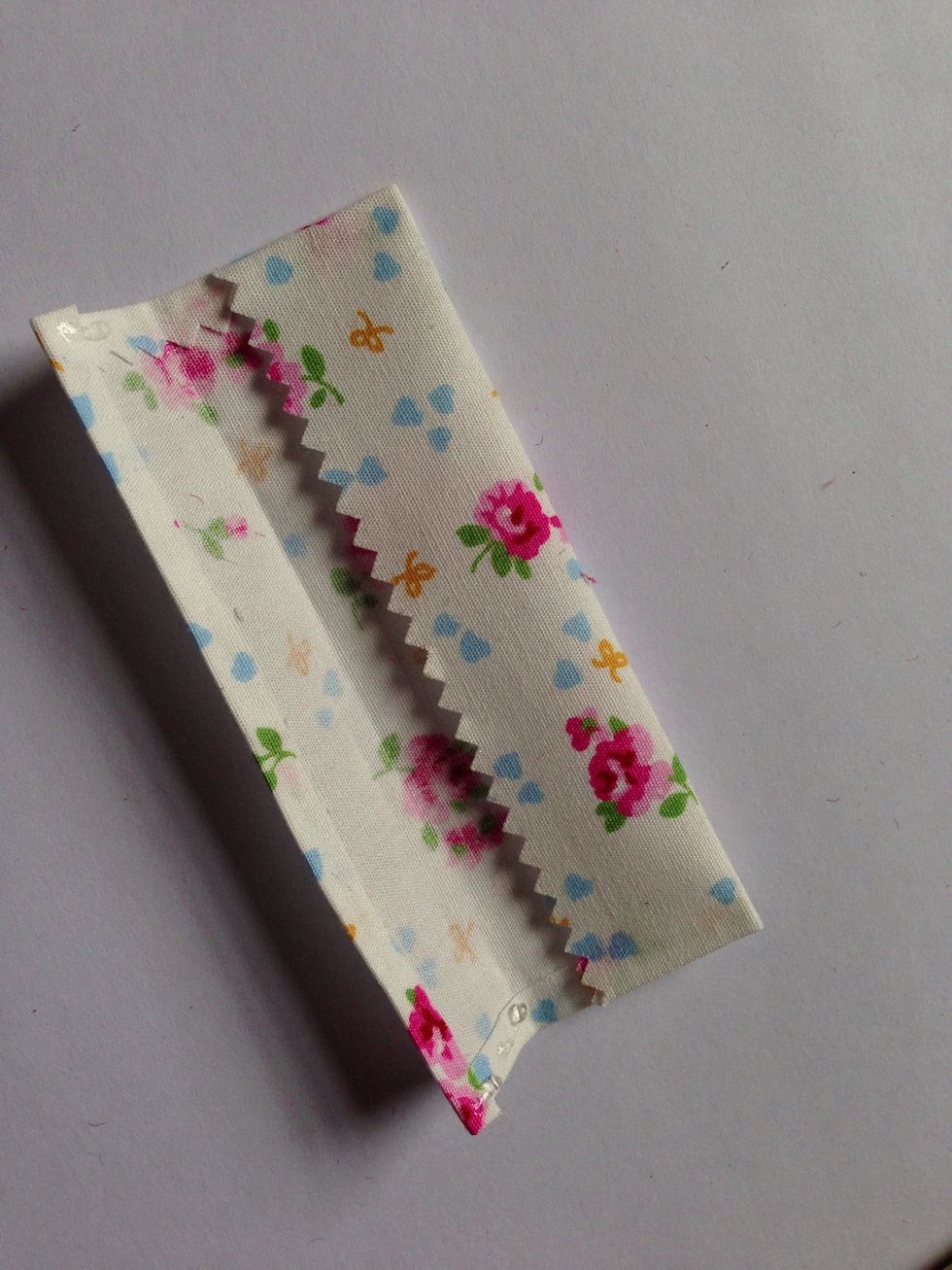 Fold the unglued side over like so...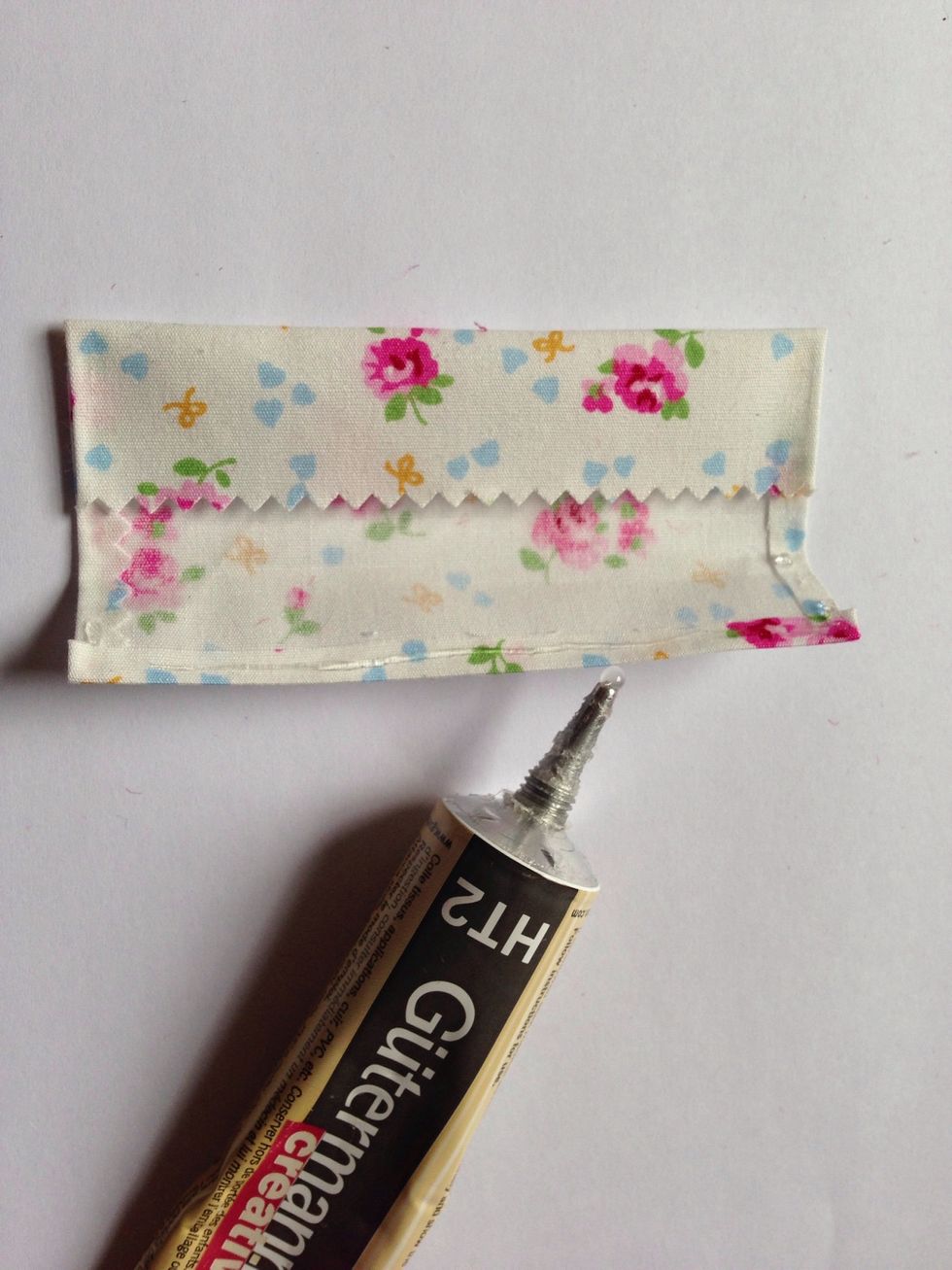 And glue down.
Then fold the long seamed side over like this...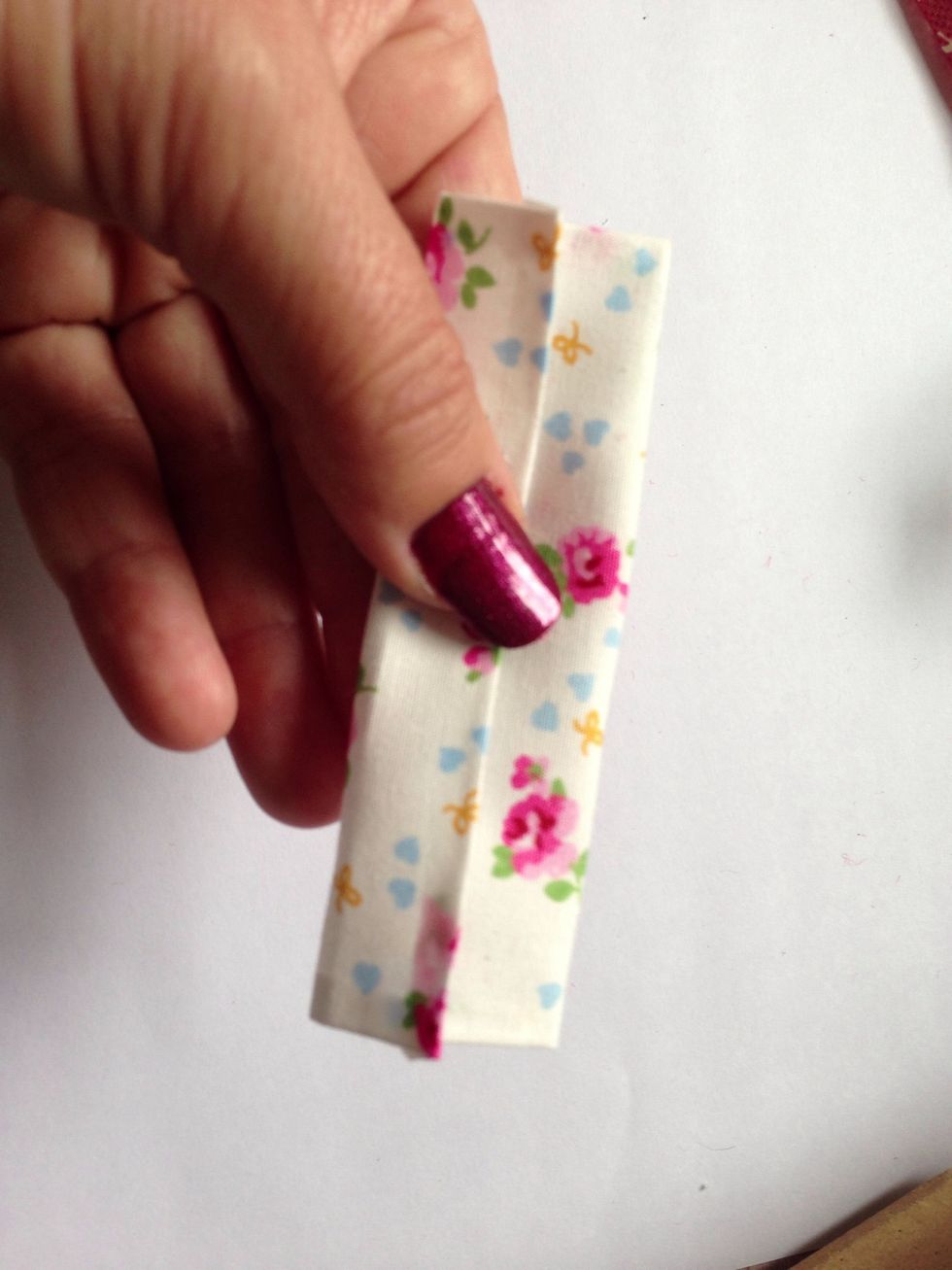 When you're sure none of the reverse of the fabric is showing...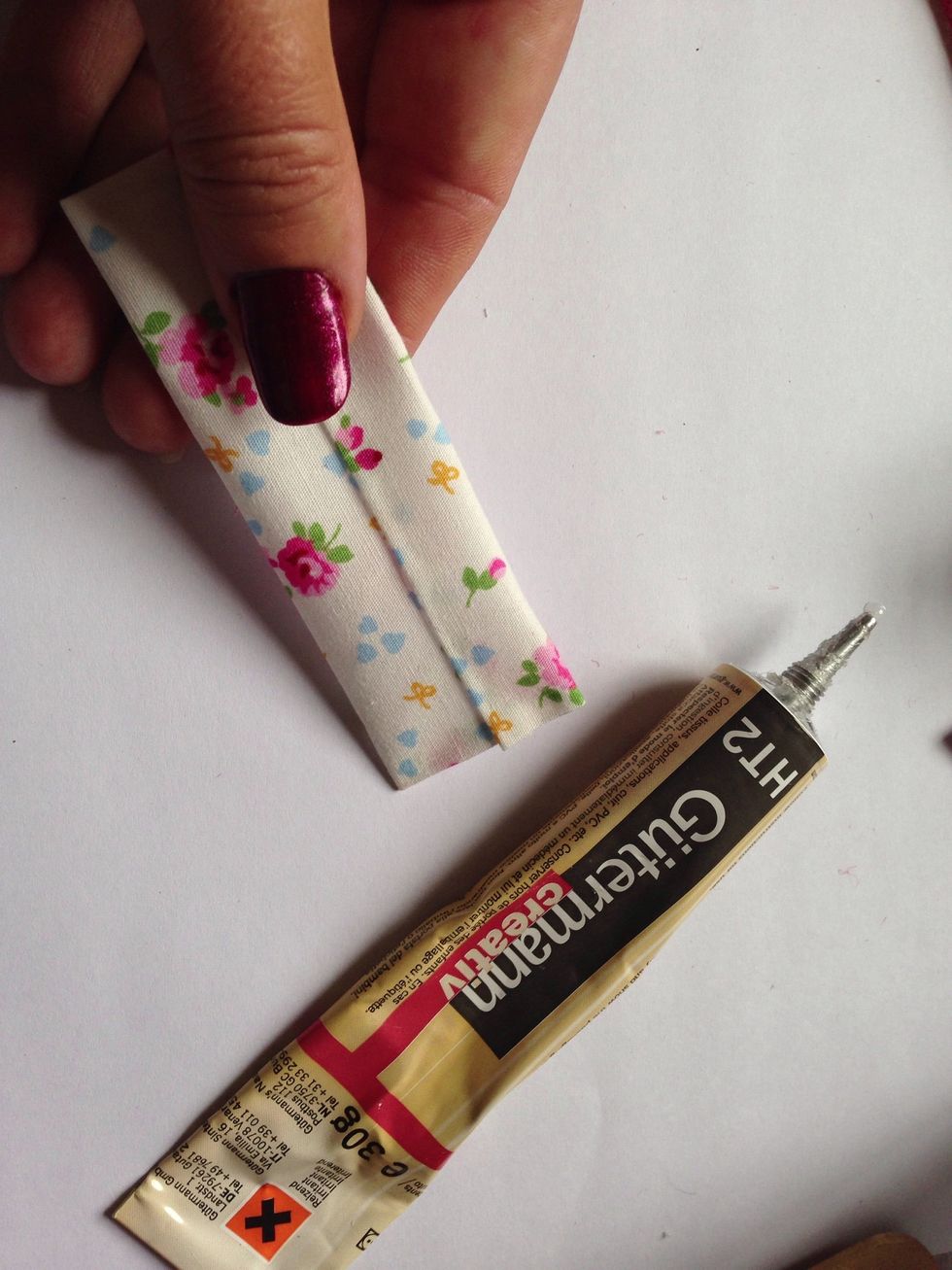 Glue underneath & press until glue's dried.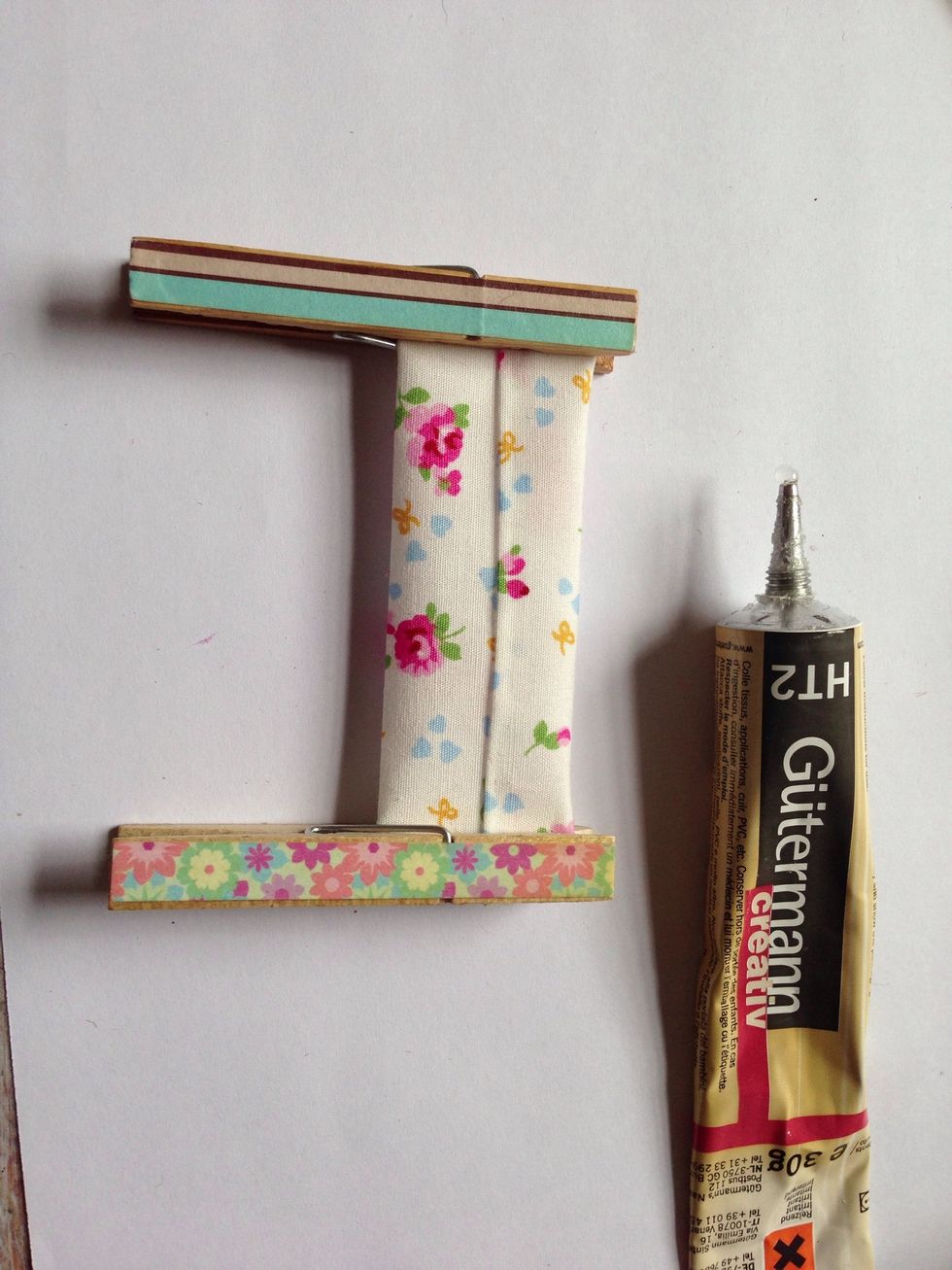 You can use pegs to hold it while the glue dries...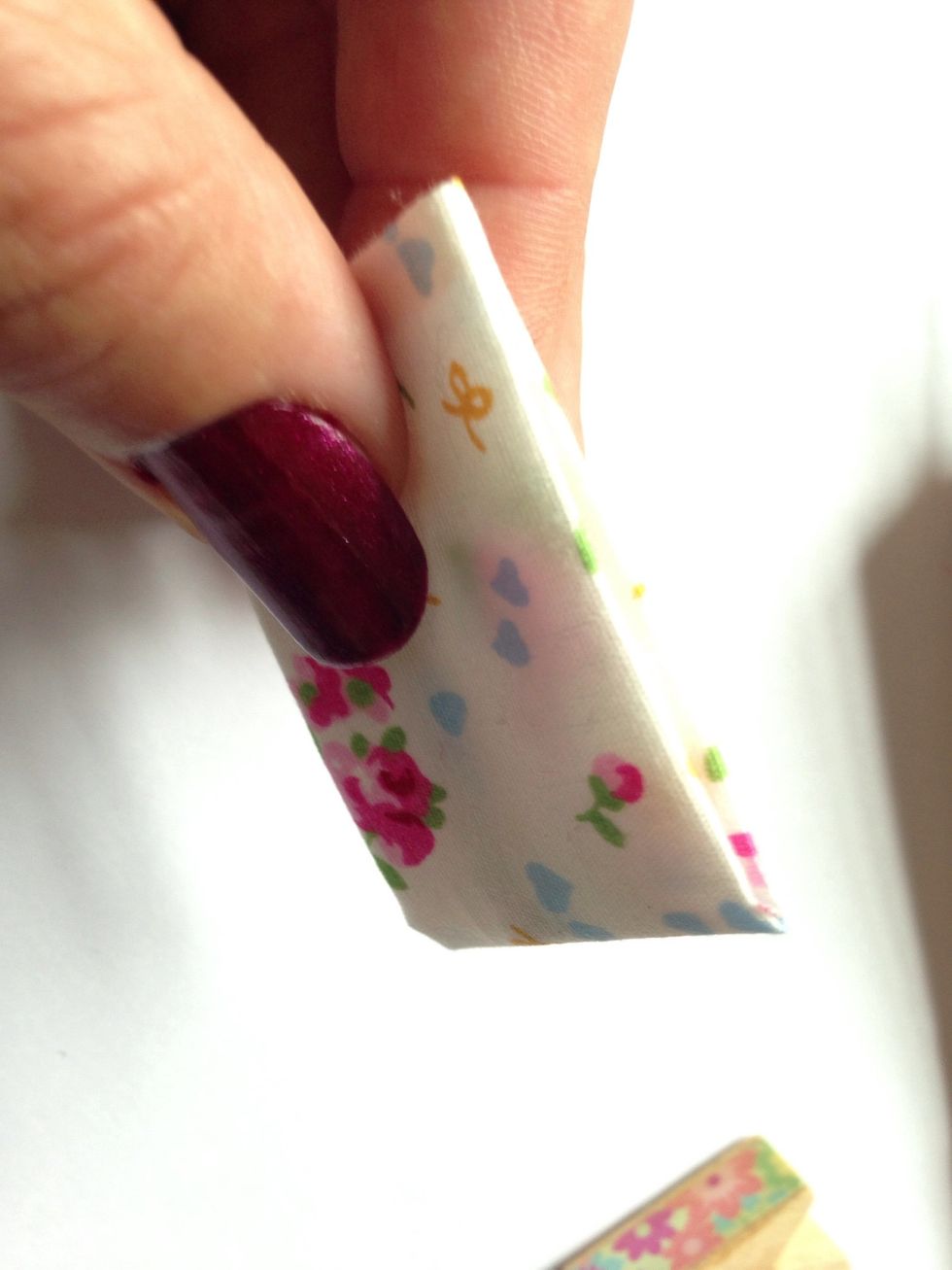 Fold in half to find the middle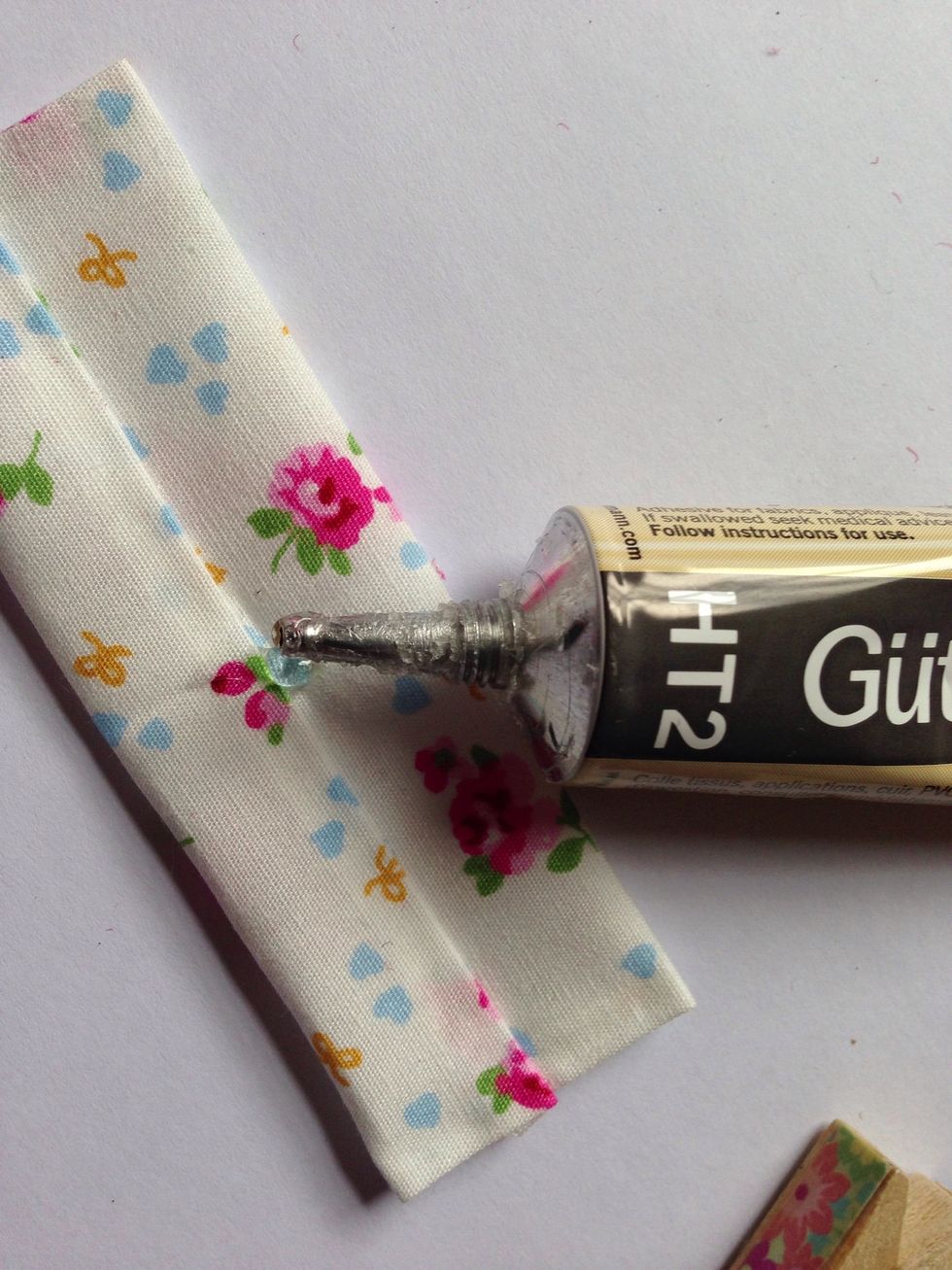 Right in the middle (of the middle) on the back... blob some glue.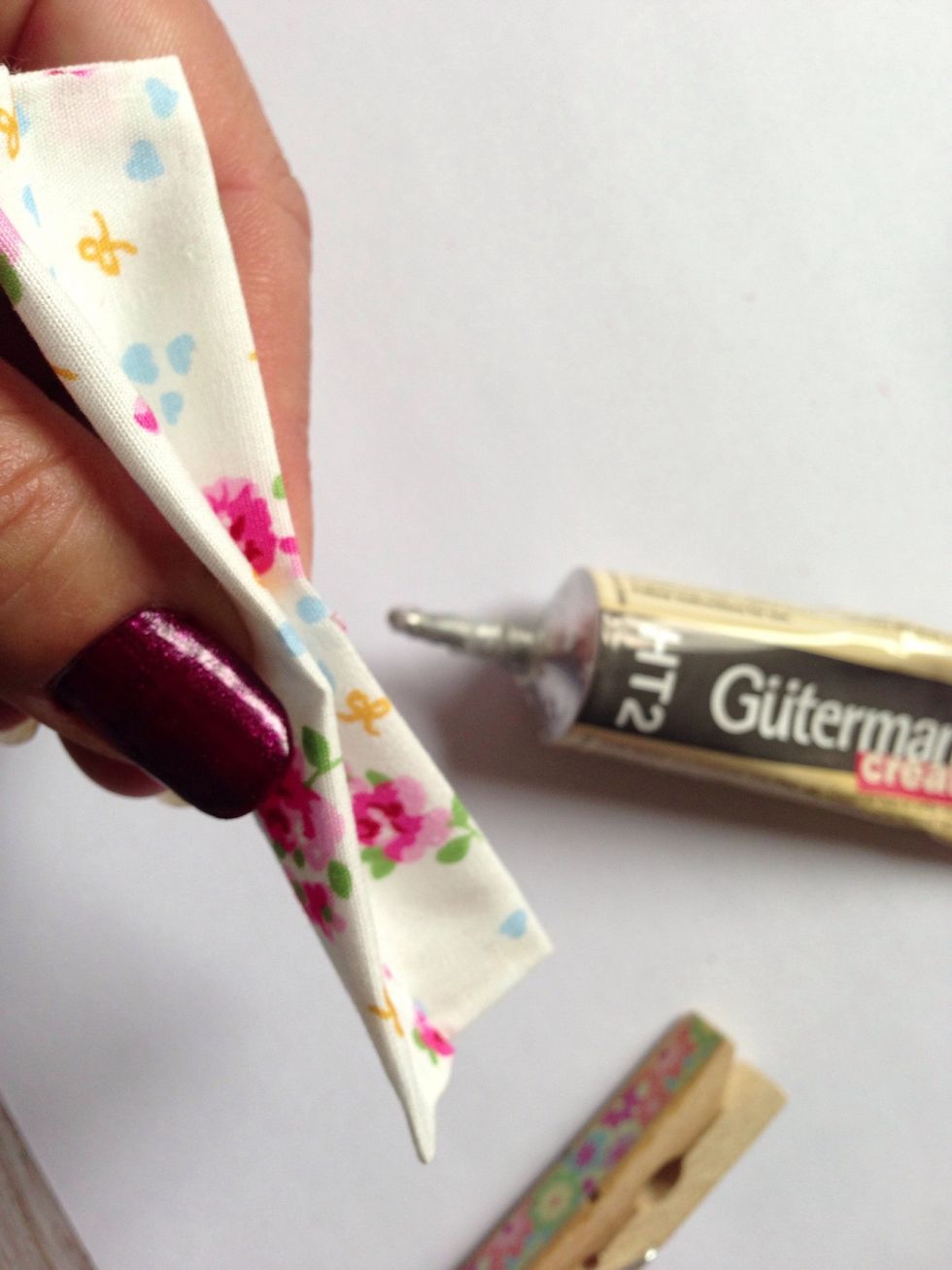 Squeeze in half where the glue is
Then pop a dot of glue in the middle of one side
Fold over & squeeze. Then repeat on the other side.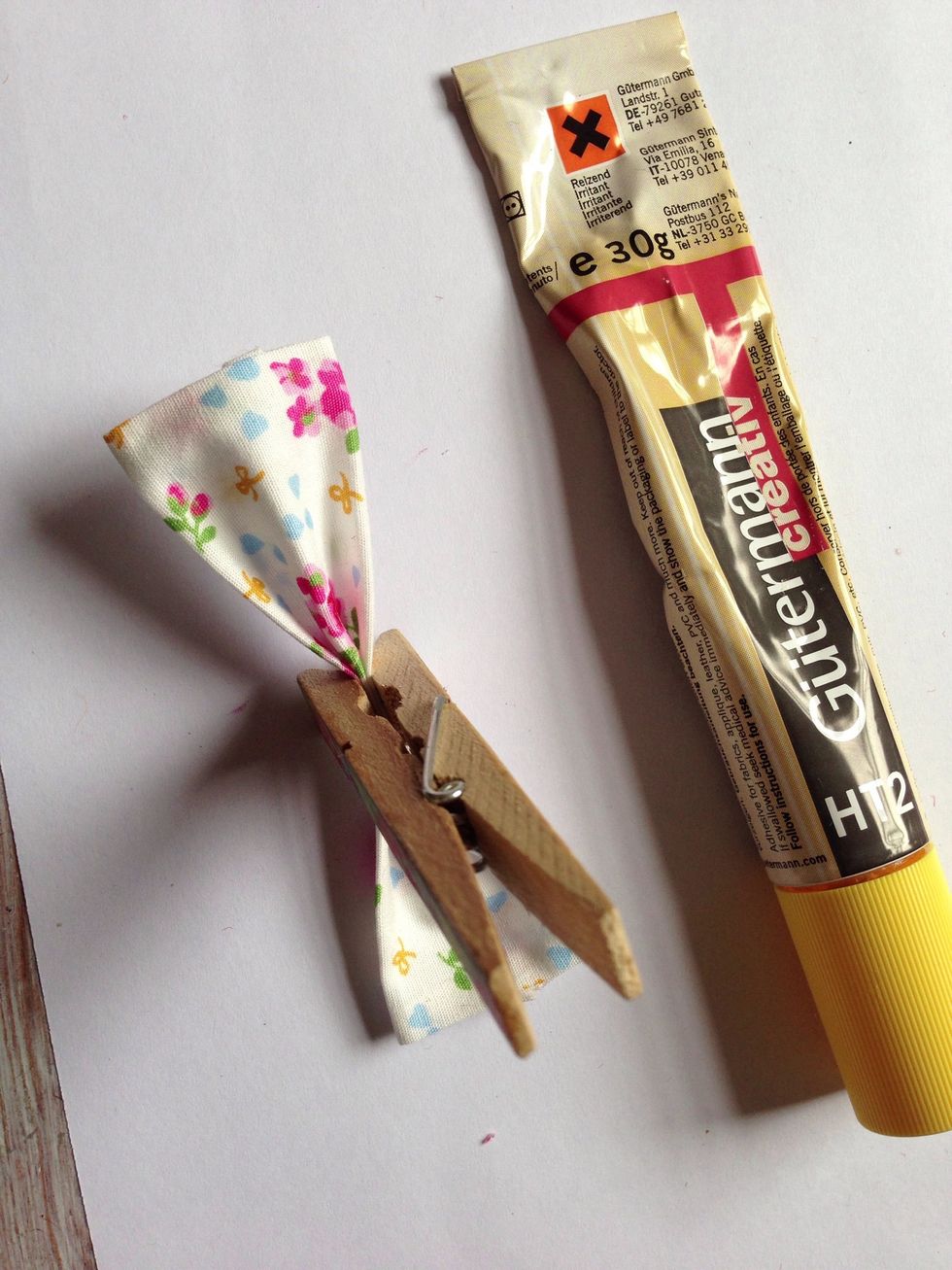 Hold or peg until glue dries...
Take the small piece of fabric...cut a small section off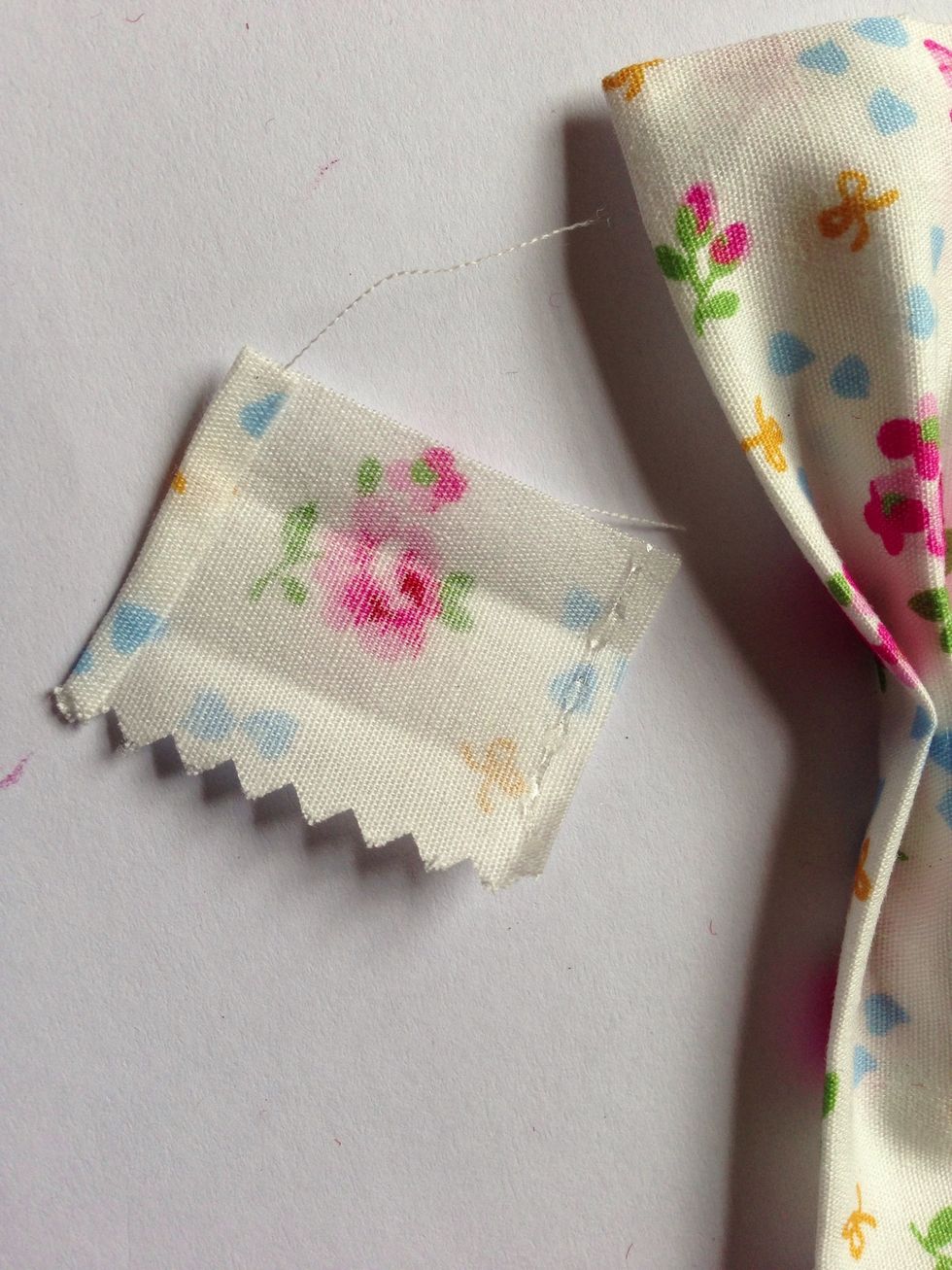 ...glue seams on the sides...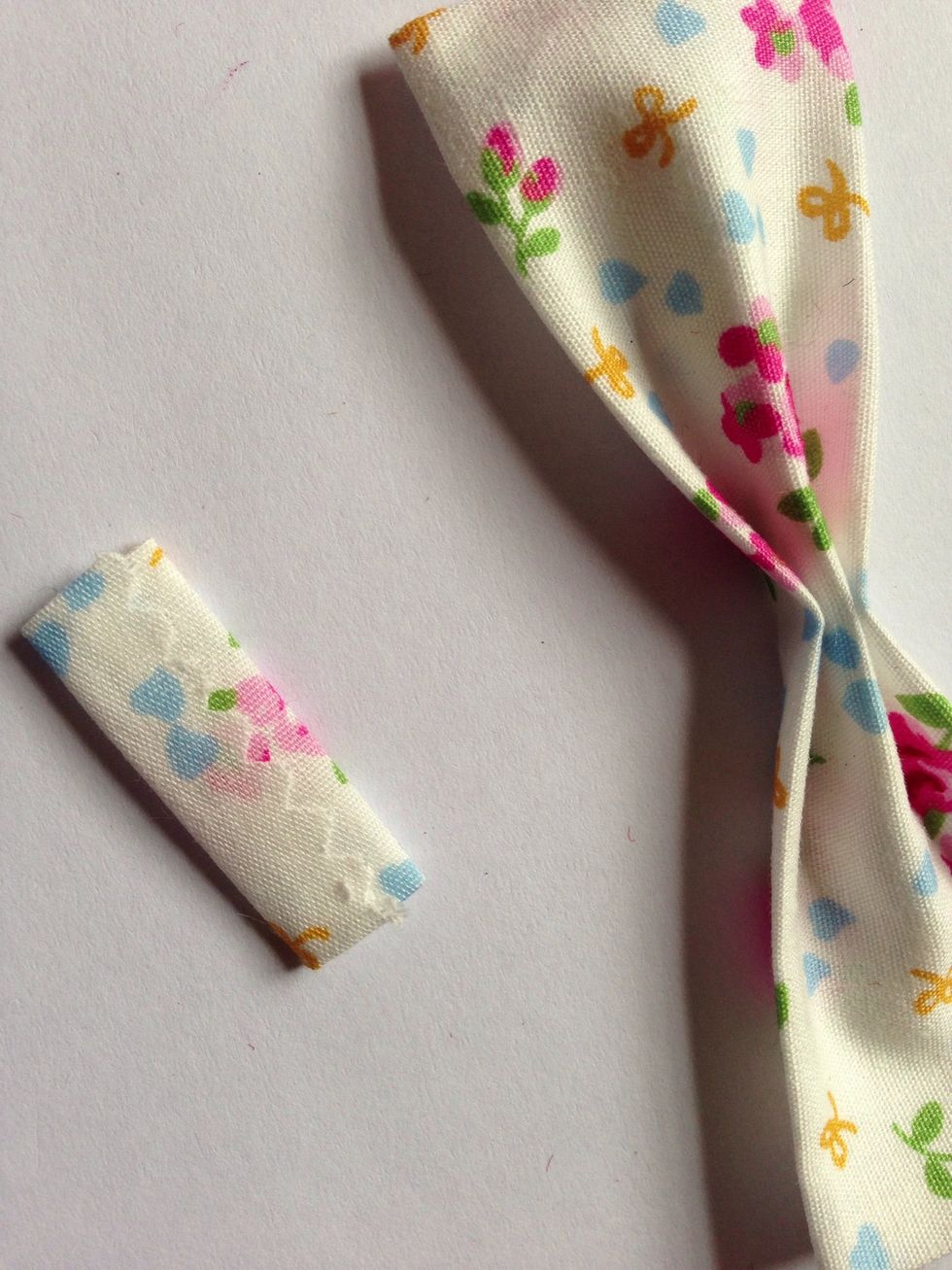 Fold to make a tiny version of your large piece...
It doesn't matter what the reverse looks like... This won't be on show.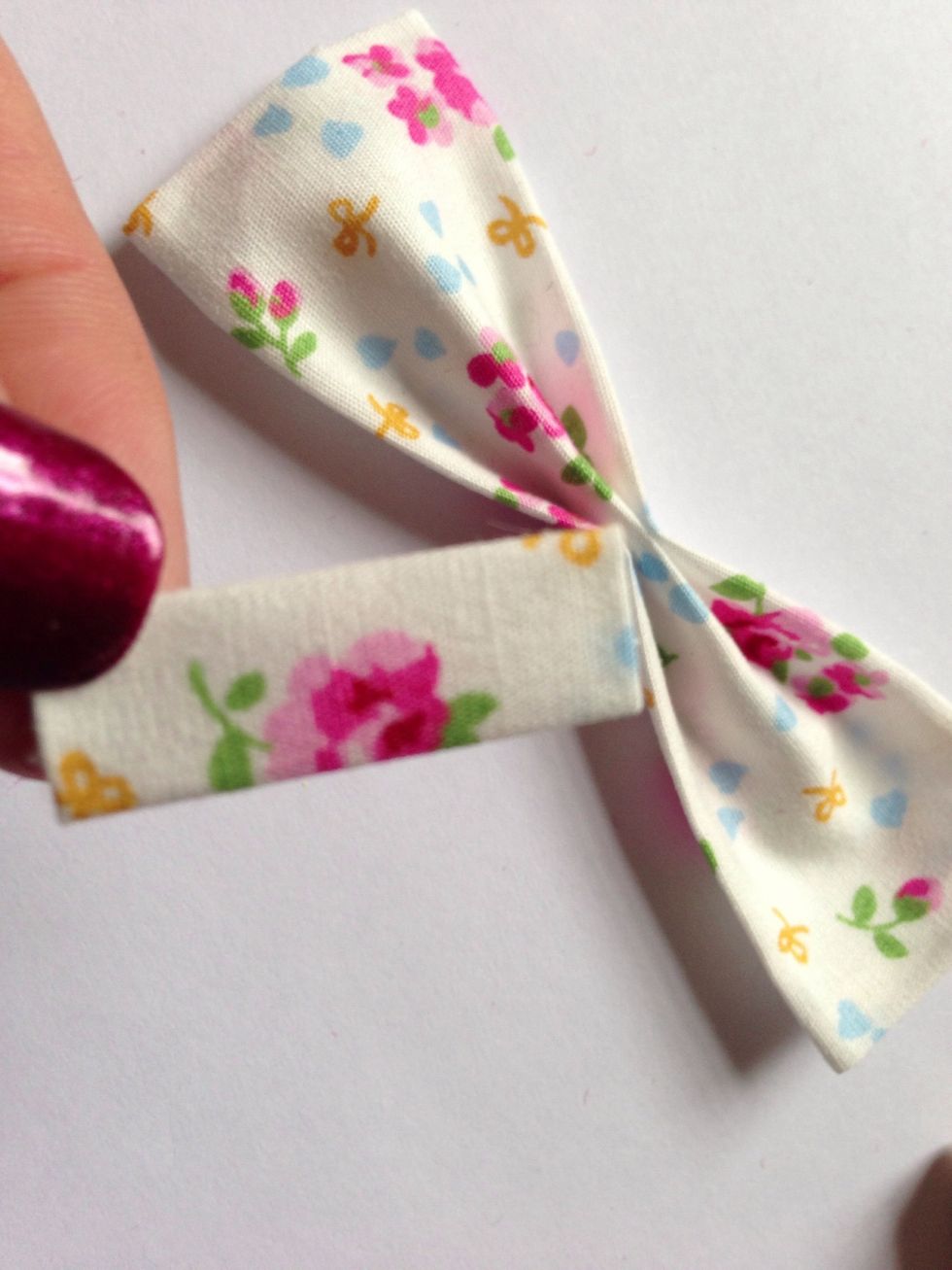 Take small piece...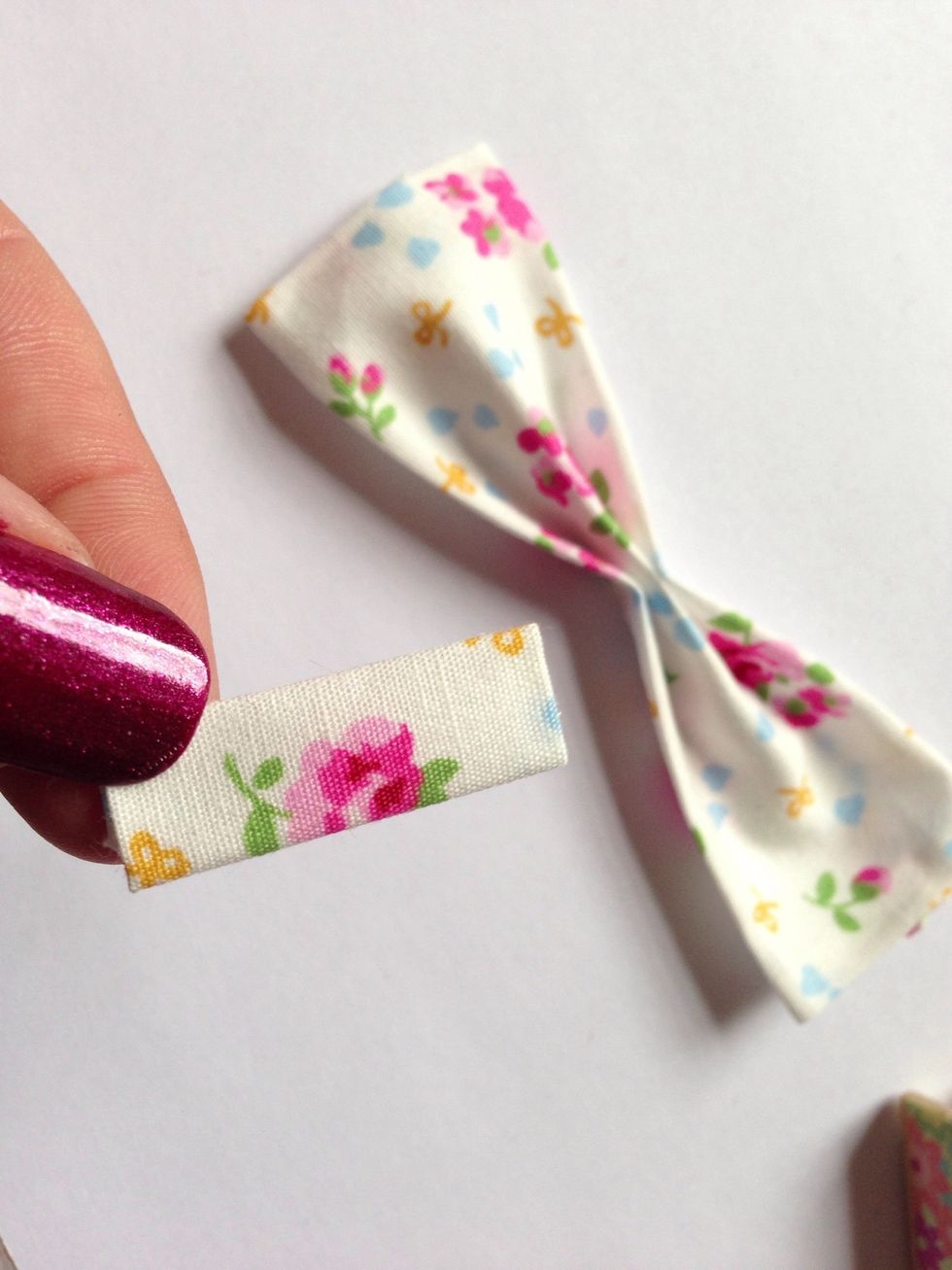 This will make the middle of the bow.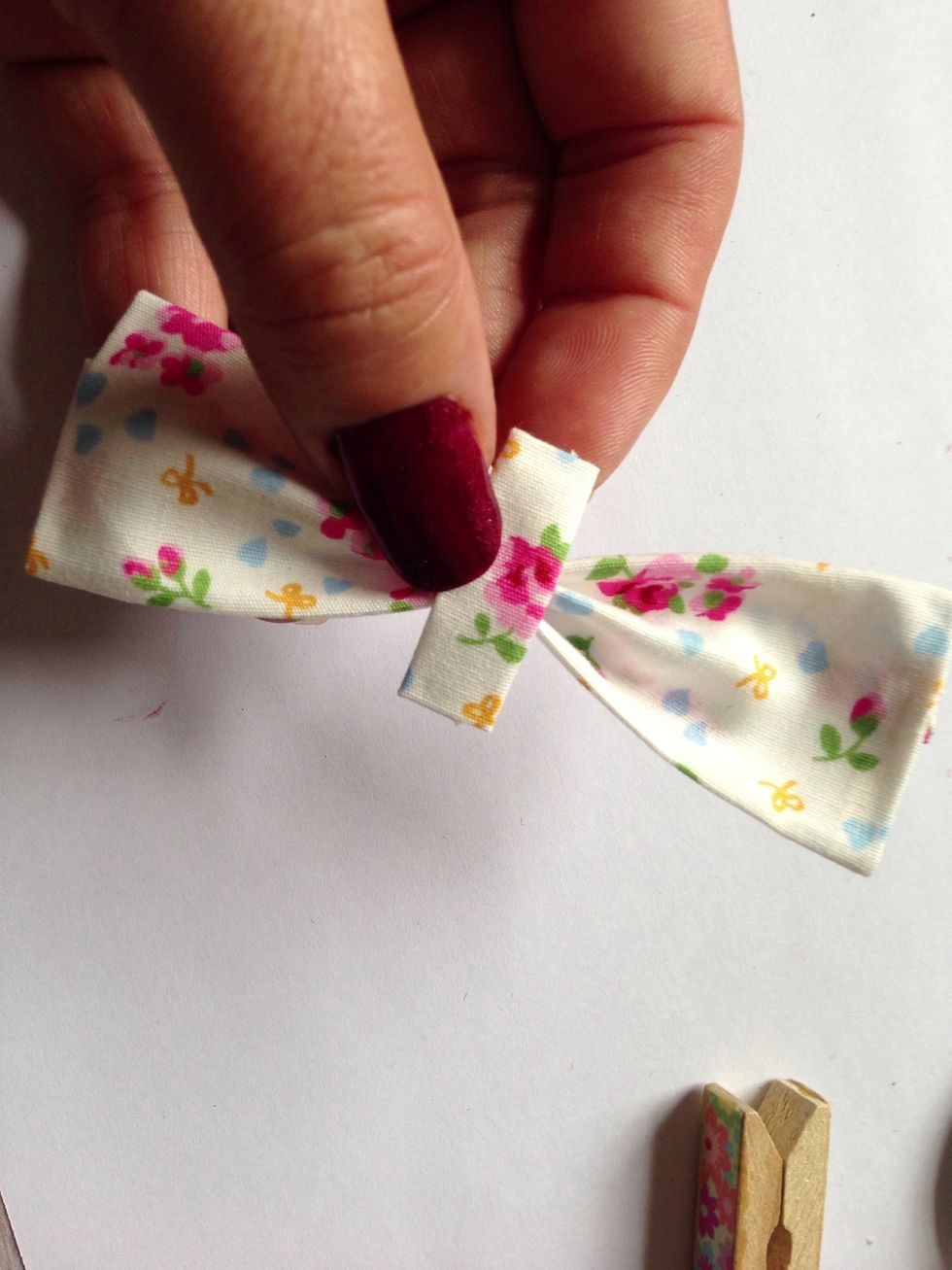 Pop over glued centre of bow.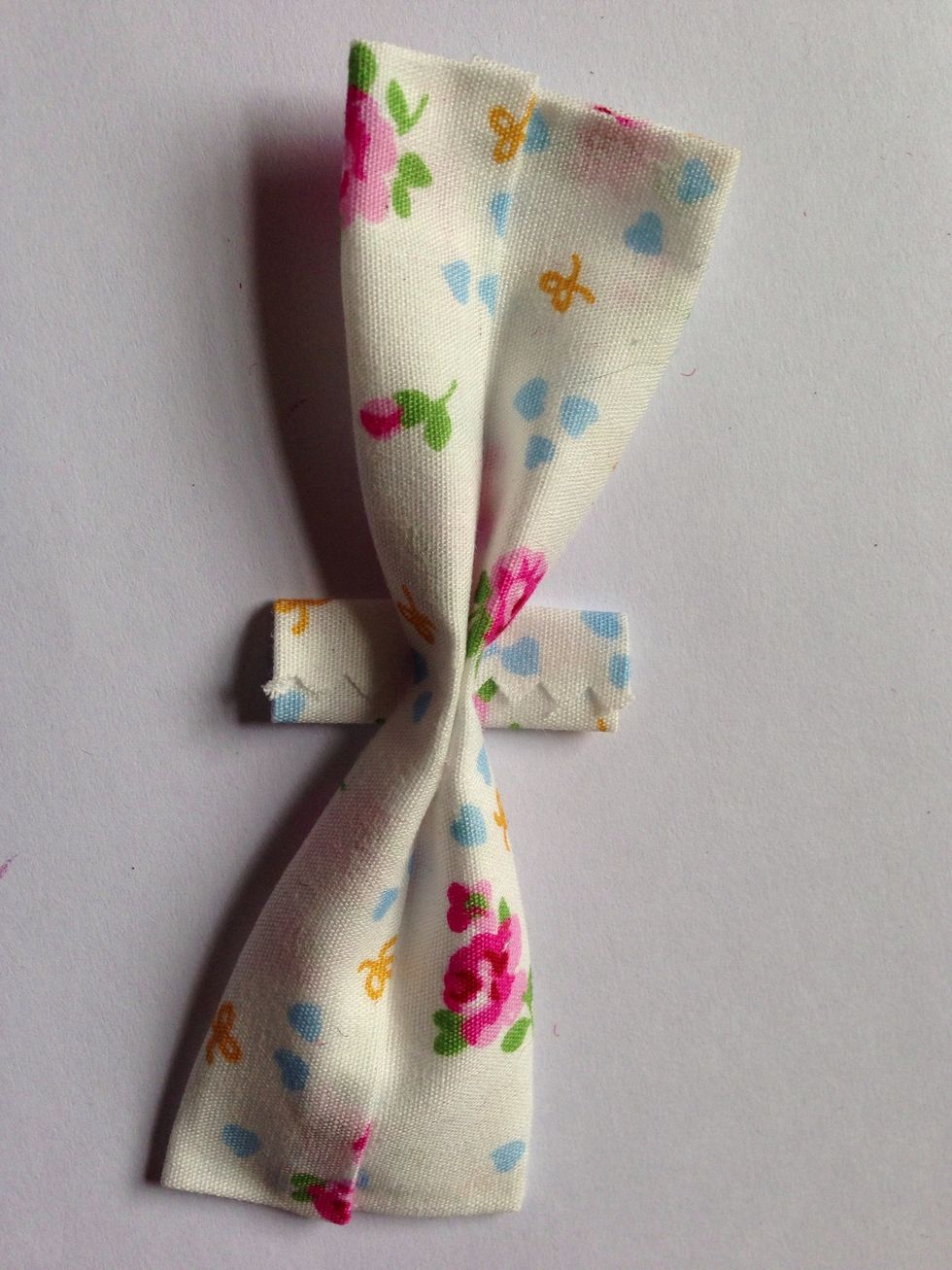 Flip over... Reverse of bow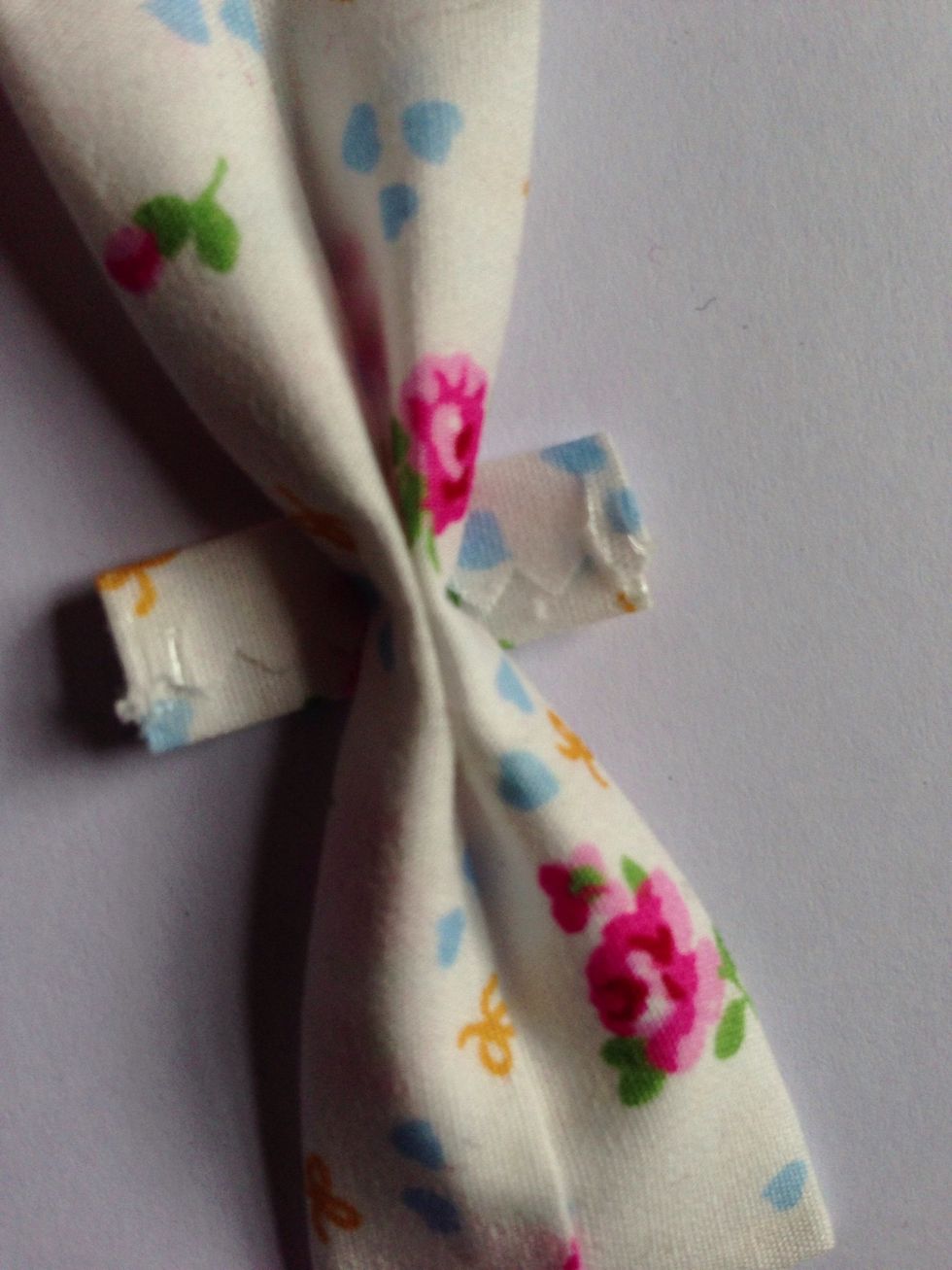 Glue both short sides of small piece.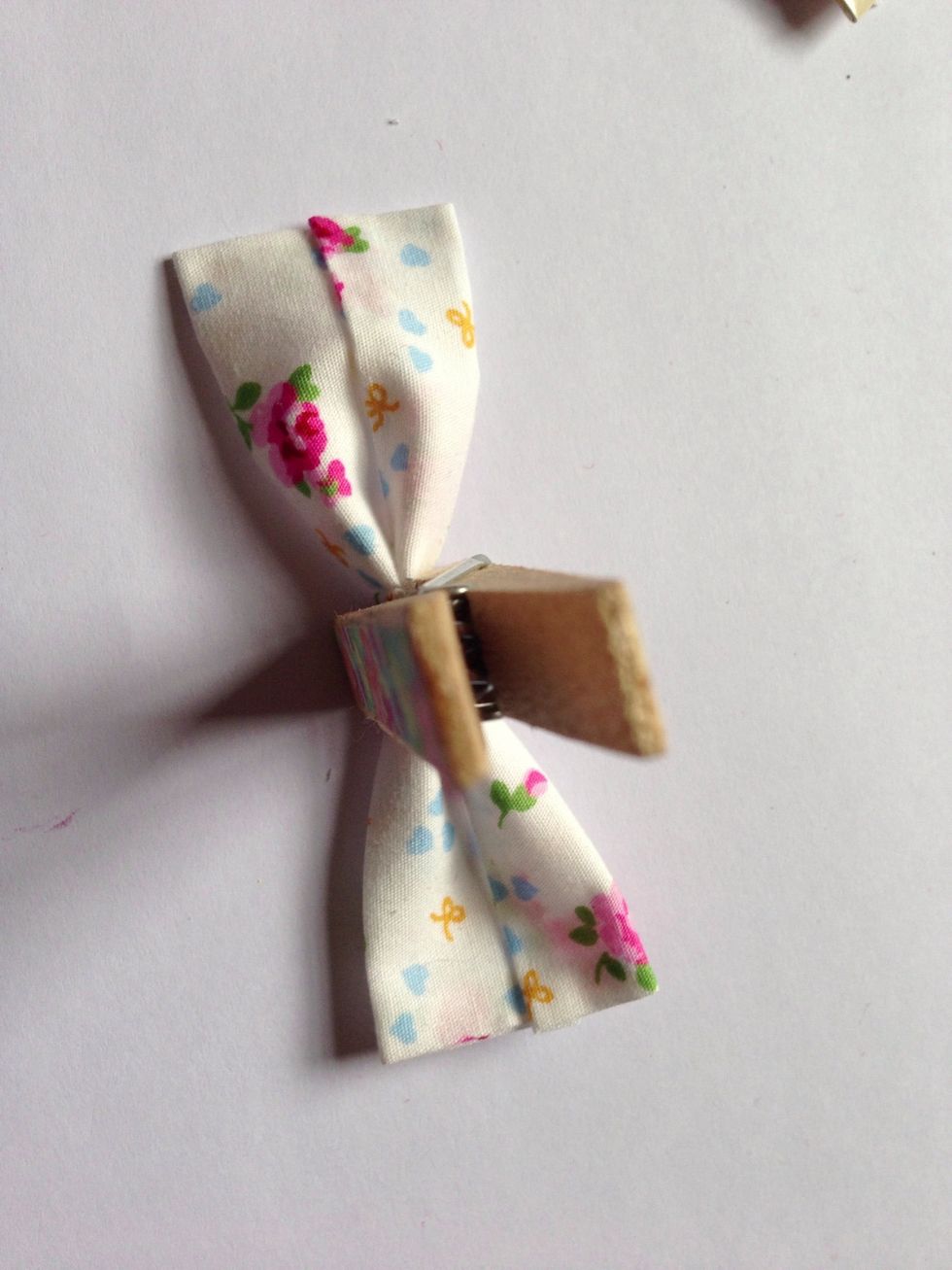 Wrap around bow & squeeze until dry.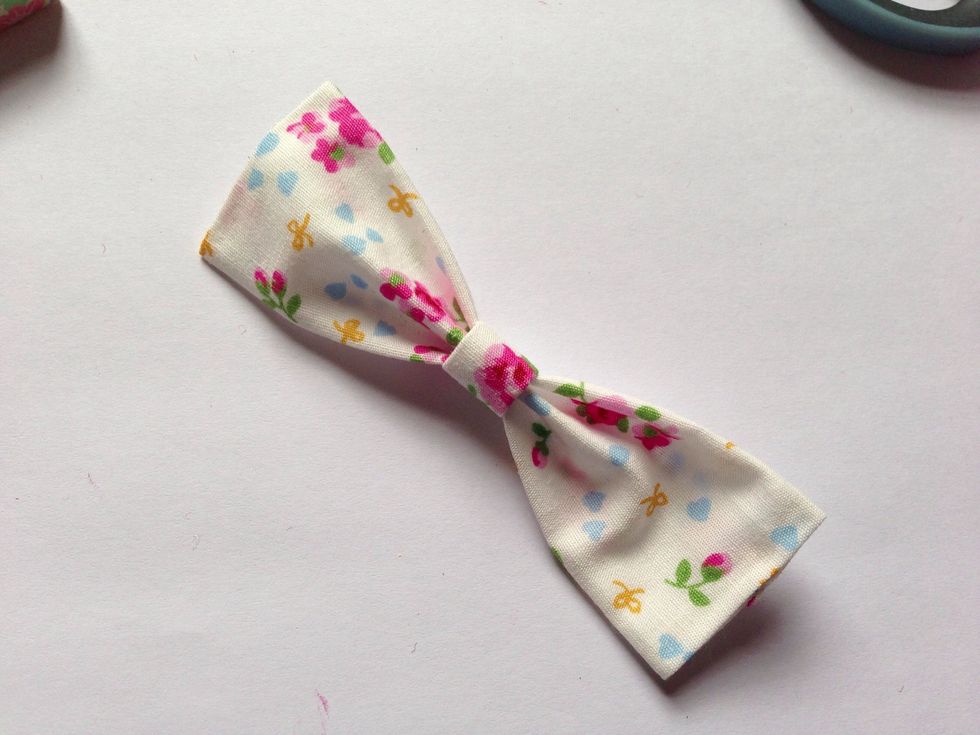 Finished... Front of bow.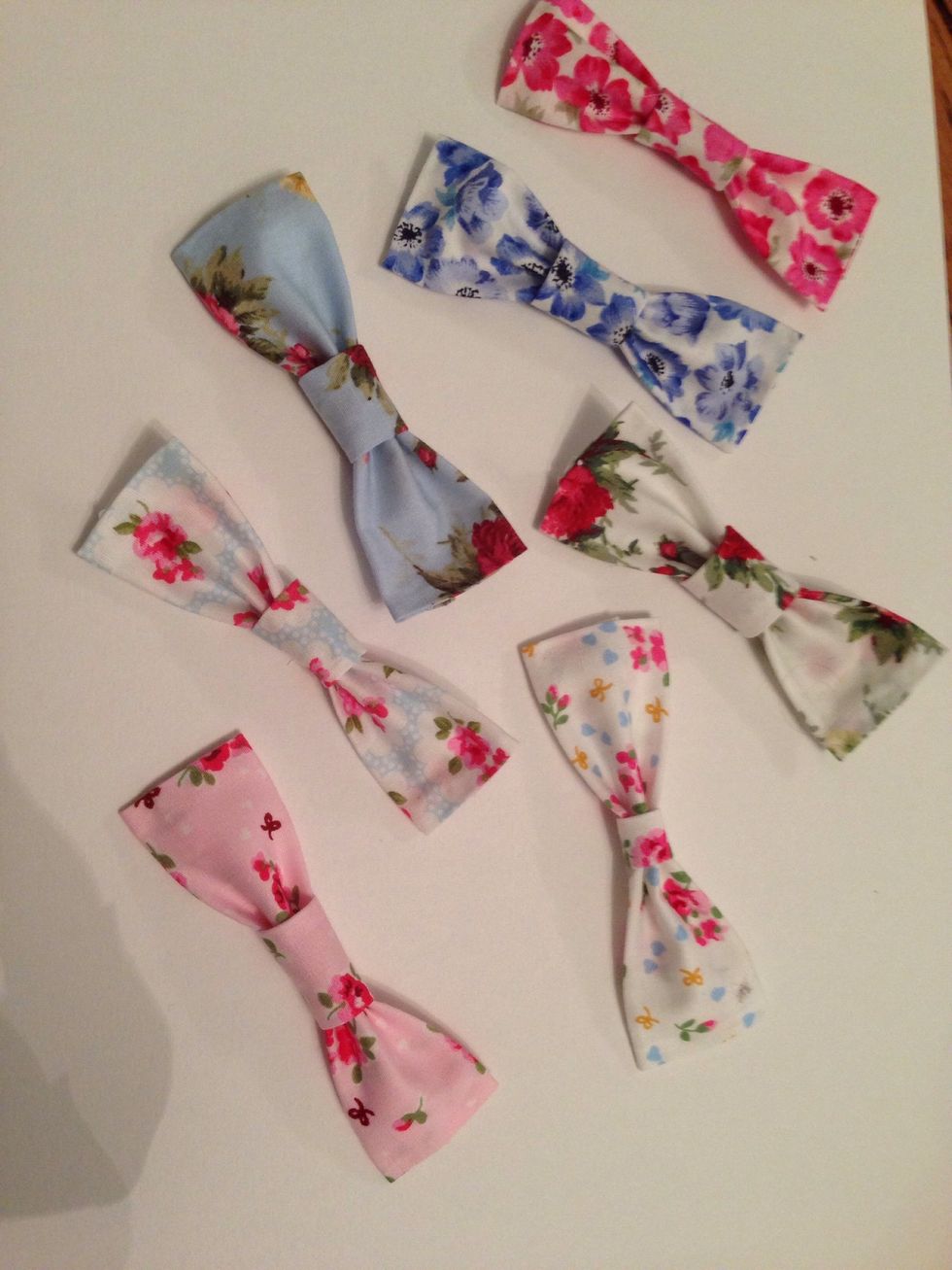 Perfect & so many uses! Know when to stop.
Material scraps
Fabric glue
Ruler if want precision
Noodle Bubble
Crafty sort. Penchant for pattern & very fond vintage fabric. Peddler of pretties. Domestic Slattern. Avid reader. Button addict. Dreamer.
@noodleBubble on instagram