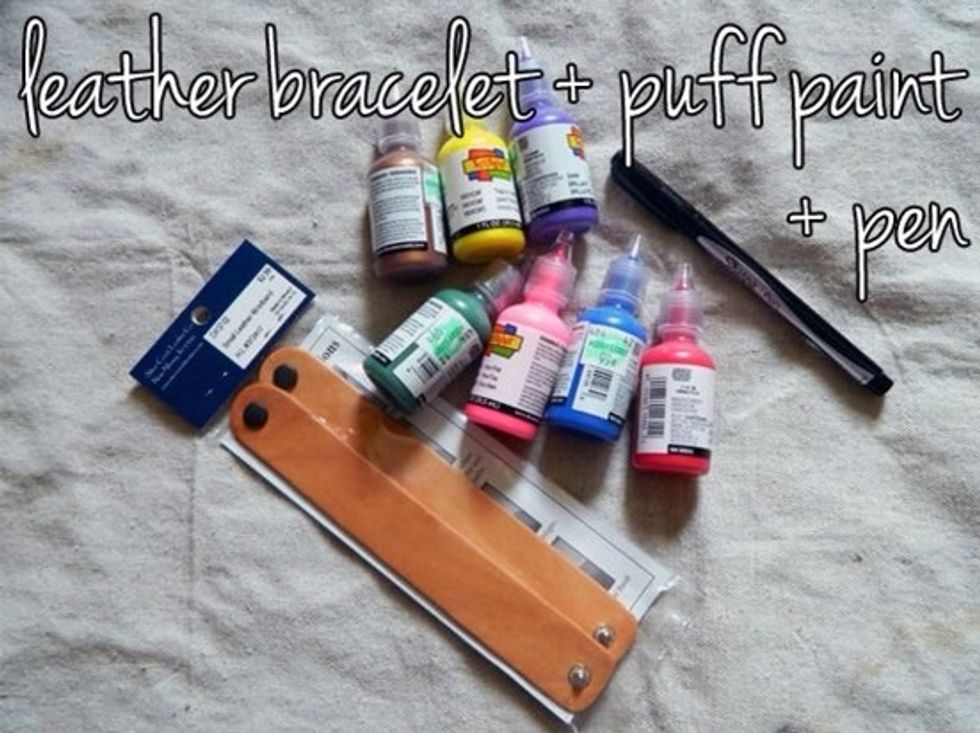 Gather your materials.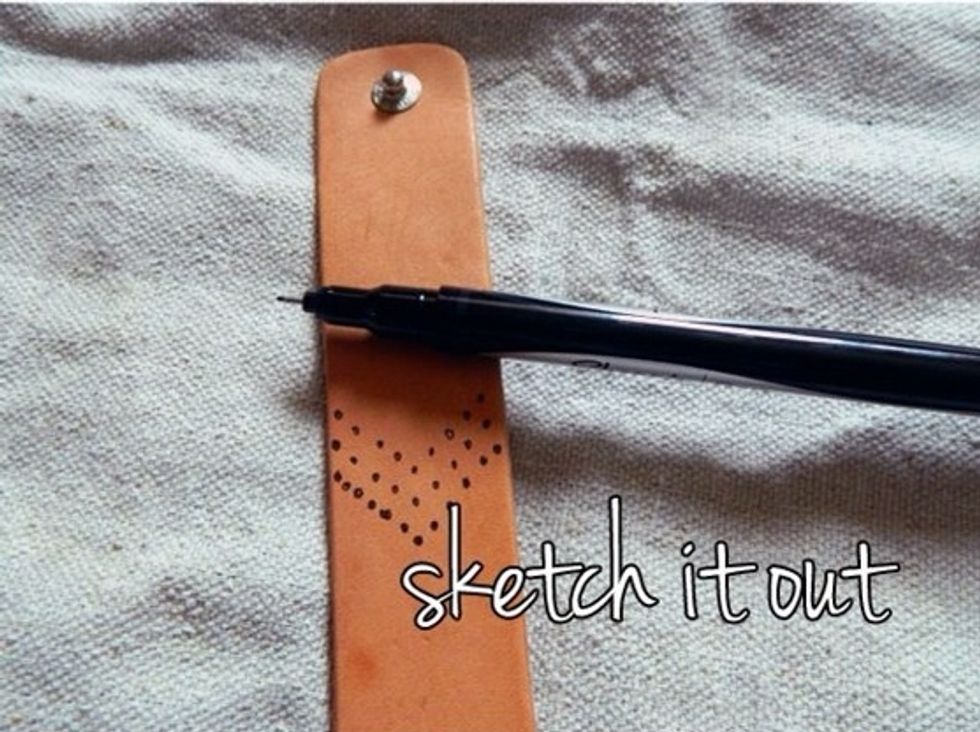 Sketch out your design with a pen onto your feather bracelet. Im Doing chevron.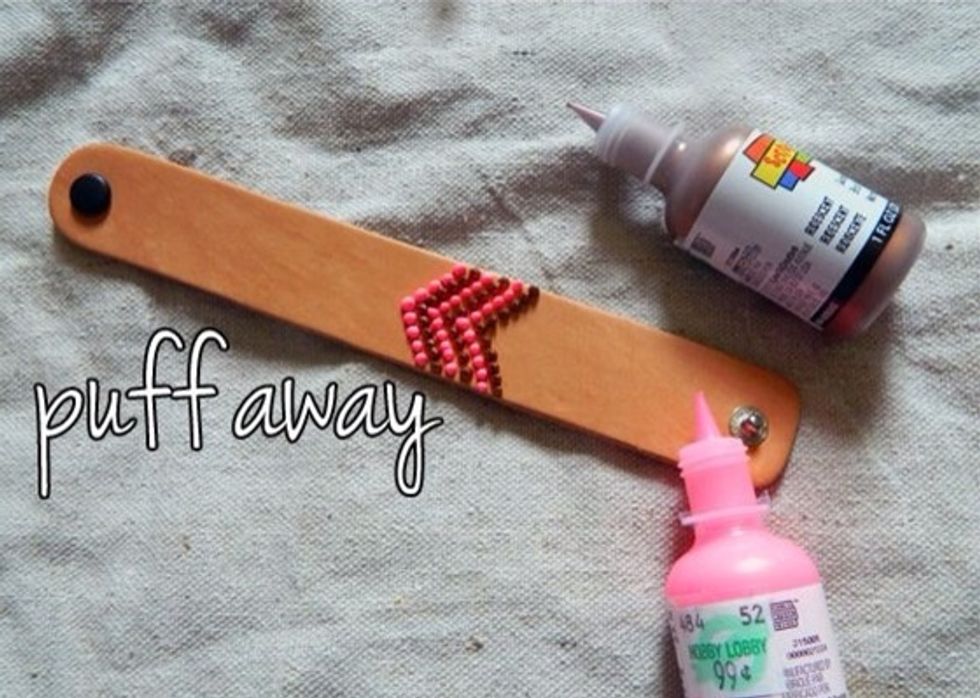 Use your puffy paint to fill in the dots you sketched out.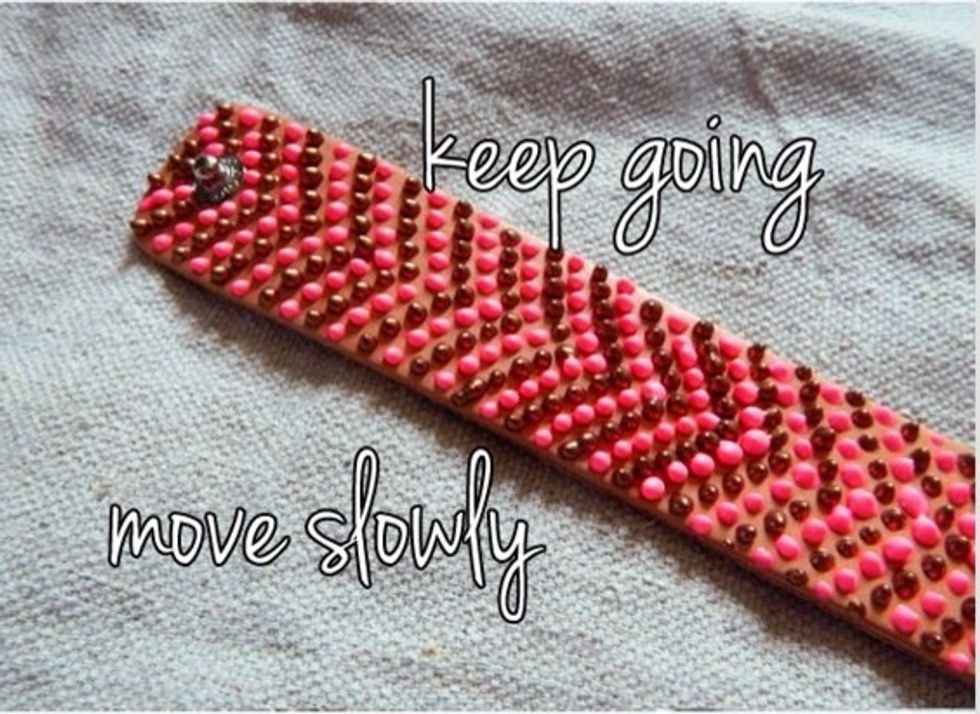 Keep going until the bracelet is filled up with your design. Make sure to move slowly and not bump the other paint.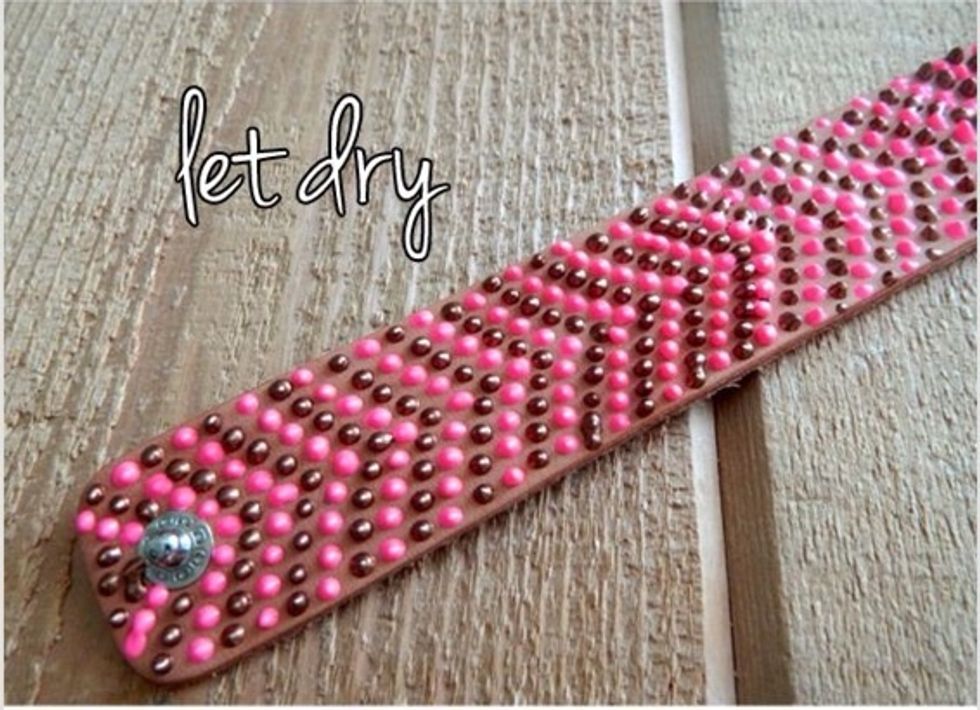 Once it's all filled let it dry for about 4 hours.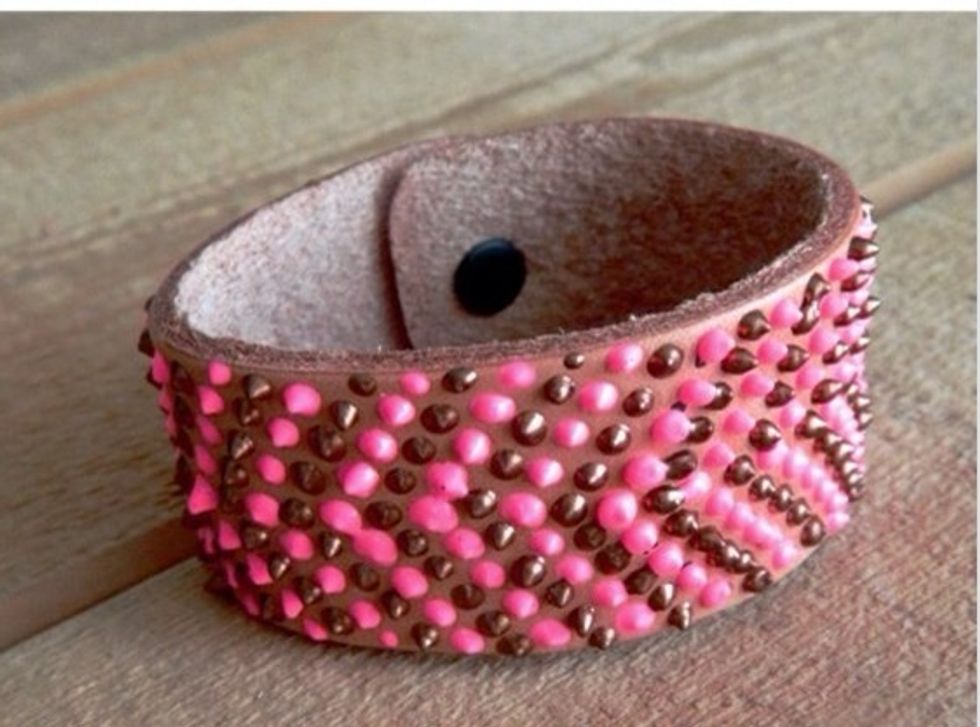 Now you have your easy no-bead feather bracelet. Wear this fashinoble bracelet with your everyday attire. Comment down below and tell me what design you made!
Puffy paint
Feather bracelet base
1.0 Pen